DOWNLOAD NEWS 2013/7
Brian Wilson


I'm delighted to welcome David Barker, who does most of the work in getting MusicWeb International reviews online, as a regular contributor to Download News. With his participation and that of Dan Morgan, together with occasional input from Geoff Molyneux, the tone is raised far higher than from my own modest thoughts.

Previous editions:

• 2013/6 – here
• 2013/5 – here
• Archive of earlier editions – here

Ceremony and Devotion: Music for the Tudors
Plainchant, Sarum use, Veni, Creator Spiritus [4:08]
William BYRD (c.1540-1623) Laudibus in sanctis [5:16]
John SHEPPARD (d.1559?) Sacris solemniis iuncta sint gaudia [8:05]
Thomas TALLIS (c.1505-1585) Jesu Salvator sæculi, Verbum Patris [4:56]
John SHEPPARD Media vita in morte sumus [24:31]
Thomas TALLIS Miserere nostri [2:47]
William BYRD Domine, præstolamur [6:17]
Thomas TALLIS Iam Christus astra ascenderat [4:53]
William BYRD Hæc dies [2:27]; Infelix ego [12:24]
The Sixteen/Harry Christophers – rec. October 2009. DDD
Pdf booklet with texts and translations included
CORO COR16077 [75:48] – from thesixteendigital.com (mp3 and lossless)



This is music to die for. All the works here are available in other very fine performances, often in programmes of music by single composers, such as The Tallis Scholars' recordings of their namesake and Byrd or the Cardinall's Musick in Byrd, a series begun with ASV and completed by Hyperion. That said, however, this would make an excellent introduction to Tudor polyphony from a group who have the music thoroughly under their collective belt; it would be equally attractive to seasoned collectors. The downloaded sound is excellent in lossless flac and the notes are helpful and informative.

By chance or design the programme allows the listener to move on to The Tallis Scholars' highly recommendable two 2-CD sets of the music of this period with very minimal overlap (the two Sheppard works which, surprisingly, the Scholars take at a slightly faster pace – the reverse is usually true as between these two groups):

• CDGIM209 from gimell.com (mp3)
• CDGIM210 from gimell.com (mp3)

These were my joint Bargain of the Month – see review.

If this repertory appeals, you will be interested in The Sixteen's latest recording, An Immortal Legacy, Coro COR16111 [67:04] from thesixteendigital.com in mp3 and lossless – music by Tallis (including his short English settings for Archbishop Parker's Psalter), Byrd, Morley, Gibbons, Britten (Choral dances from Gloriana), Tippett (Spirituals from A Child of our Time), Chilcott and Macmillan, due for release on 29 April, but available for download in advance. My first impressions are that this varied programme could be a Recording of the Month – watch this space.

Contrasts in Wind
Andrea GABRIELI (1533-1585) Aria della Battaglia [14:27]
Giovanni GABRIELI (1557-1612)
Sonata octavi toni (trans. Ghedini) [5:15]
Sonata pian'e forte [5:24]
Canzon duodecimi toni [5:33]
Canzon noni toni [5:26]
Canzon septimi toni No.1 [4:41]
Canzon quarti toni [5:02]
Percy GRAINGER (1882-1961)
Lincolnshire Posy: 1. Lisbon (Sailor's Song) [1:24]; 2. Horkstow Grange (The Miser and his Man – A Local Tragedy) [2:46]; 3. Rufford Park Poachers (Poaching Song) [3:38]; 4. The Brisk Young Sailor (Returned to Wed his True Love) [1:35]; 5. Lord Melbourne (War Song) [2:51]; 6. The Lost Lady Found (Dance Song) [2:14]
Hill Song No. 2 [5:44]
Eastman Wind Ensemble/Frederick Fennell – rec. 1958-1960. ADD/Stereo
BEULAH 5PD82 [66:00] – from iTunes or amazon.co.uk (mp3)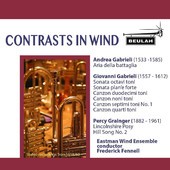 More goodies from the treasure trove of recordings which Frederick Fennell and the Eastman Wind Ensemble made for Mercury in the late 1950s and early 1960s. These versions of Lincolnshire Posy and Hill Song No.2 are available on an Australian Decca Eloquence recording which Rob Barnett and I recommended some time ago – review – review (480 2089) but the recordings of music by the Gabrielis are not available in the UK even on the 55-CD compendium of Mercury recordings.

The opening Aria della battaglia starts surprisingly softly – could this be a rare dud from these performers? – but when the music becomes dramatic they certainly deliver the goods with interest. The other items, by the younger Gabrieli, also justify the description of the original LP (AMS16119) as in every way worthy of the music. These performances have hardly dated and the recorded sound is full.

To the music of the Gabrielis Beulah have added half of another LP (MMA11034) originally coupling the Grainger with music by Darius Milhaud, Bernard Rogers – his Japanese Dances, included on the Eloquence CD – and Richard Strauss. I see no reason to modify the warm welcome that I gave to the Grainger works on the Eloquence CD other than to remind readers of the availability of Lincolnshire Posy on a wonderful bargain Introduction to Percy Grainger on Chandos (CHAN2029 – an introduction to their complete Richard Hickox Grainger series: Bargain of the Month – review – download from theclassicalshop.net in mp3 and lossless, though by an odd paradox of pricing, at £7.99, the latter costs £0.99 more than the CD).

My Arcam Solo gave up the ghost just before I listened to this recording and I'm trying a Denon DM-39DAB as a replacement. Despite its having been chosen as Product of the Year in a respected hi-fi magazine, I could hardly believe that anything so small and so inexpensive – less than a quarter of the price of the Arcam replacement – could drive my floor-standing Monitor Audio speakers, but it delivered the goods most creditably. Even though it's not yet properly run in, between it and the Beulah transfer I'm amazed at how well these recordings sound more than half a century on. I couldn't lay my hands on the Eloquence CD for comparison but memory suggests that the Beulah transfer of this colourful folk-based music is little, if at all, inferior.

Reissue of the Month


Praise from King's
Orlando GIBBONS (1583-1625) This is the Record of John* [4:46]
Drop, drop, slow tears [1:36]
William BYRD (1643-1623) Ave Verum Corpus [4:31]
Thomas TALLIS (c.1505-1585) Glory to Thee My God, this Night [2:51]
Johann Sebastian BACH (1685-1750) O Jesu so meek, O Jesu so mild, BWV493 [2:53]; Christmas Oratorio: Break forth O beauteous Heavenly Light, BWV248 [1:40]
Joseph HAYDN (1732-1809) Mass No.11 in d minor, H.XXII.11 ('Nelson Mass')** [39:57]
* Jacobean Consort of Viols
** Sylvia Stahlmann (soprano)
** Helen Watts (contralto)
** Wilfred Brown (tenor)
** Tom Krause (baritone)
** London Symphony Orchestra
Simon Preston (organ)
Choir of King's College, Cambridge/David Willcocks – rec. 1958-62. ADD/stereo
BEULAH 1PD70 [58:15] – from iTunes or amazon.co.uk (both mp3)



Several very valuable classic recordings are here gathered together. Beulah have already given us some worthwhile single releases from King's, including the Byrd (3BX20), Gibbons (2BX20) and Bach (4BX20) recordings included on this album (April 2011/1 DL Roundup for reviews) but even if you purchased those on my recommendation it's worth following up with the new album for the sake of the Nelson Mass alone.

Let me get one piece of scholarship out of the way first: the music has nothing to do with Lord Nelson and his victory at Aboukir Bay – it was composed in the same year, 1798, but before Haydn would have heard of the event, so it's hard to explain how the name stuck. The nickname helps explain the prime position which this work has held among Haydn's wonderful series of masses; though I think there are other candidates for that ranking, it doesn't mean that the music is other than wonderful. This was the first recorded version that I got to know and, though there have been several very good rivals, I still listen with enjoyment to my copy of the Decca Ovation CD.

The recordings of Bach and the earlier composers here are musical fossils – they don't sing the music like that anymore – but fossils can be fascinating and these are very good exemplars of their kind. For all the progress that has been made in the performance of the music of the pre-classical period, I can still listen to King's under Willcocks' direction in this repertoire with pleasure.

The Haydn remains available from Decca (2 CDs with other Haydn Masses or on a single CD with Handel and Vivaldi) and from Alto, but the Beulah coupling is unique on a single album and the transfer is good – comparable in quality with my CD of the Haydn. In the Gibbons the top line sounds just a fraction glassy but nowhere near as fragile as King's recordings used to sound on LP even with a top-line Shure ME95ED cartridge. Despite the availability of other very fine recordings of all these works, often coupled with other music by the same composer, the King's recordings have stood the test of time.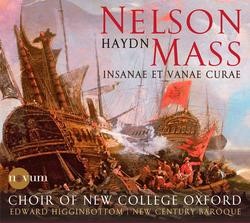 If you're looking for a recent recording of the Nelson Mass performed by a collegiate choir you may be interested in the latest offering from New College Oxford and Edward Higginbottom on their own Novum label (NCR1385, with the Offertory Insanæ et vanæ curæ inserted in its appropriate place between the Credo and Sanctus.) At 48:23 the recording is very short value but the download from eclassical.com (mp3 and lossless) compensates, in line with the site's per-second charging policy – at $8.77. The soloists are drawn from the choir's own ranks and they make a very good fist of their parts indeed. With good recording in the lossless version, albeit 16-bit only, and at the price this merits a strong recommendation. Stream from Naxos Music Library. There's no booklet from either source but the text of the Latin Mass is enough easily obtained and that of the motet is here.

For a recording of the Nelson Mass with mixed professional soloists, you'll have to look hard to beat Trevor Pinnock's recording with the Te Deum in C, DG 423 0972, which I made Download of the Month in the April 2009 DL Roundup. Ignore the passionate.com link: mp3 from 7digital.com; CD, mp3 or lossless from deutschegrammophon.com. Alternatively, John Eliot Gardiner's recording of the Nelson Mass and Theresienmesse on a 2-CD Philips set, 470 2862: mp3 and flac from deutschegrammophon.com. For a single-CD recording at budget price, I was very pleasantly surprised by the quality of the J Owen Burdick-directed recording coupled with the Nikolaimesse on Naxos 8.572123: Bargain of the Month – review. Download in mp3 from classicsonline.com or stream from Naxos Music Library.

Recording of the Month


Johann Sebastian BACH (1685-1750) Double and triple concertos
Concerto for Two Violins in d minor, BWV1043 [12:14]
Concerto for Flute, Violin and Harpsichord in a minor, BWV1044 [15:35]
Concerto for Oboe, Violin and Strings BWV1060R [9:24]
Concerto for 3 violins, strings and continuo in D (reconstruction), BWV 1064R [13:30]
Bojan Čičić (violin II, BWV1043)
Katy Bircher (flute, BWV1044)
Alexandra Bellamy (oboe, BWV1060R)
Johannes Pramsohler, Anna Nowak-Pokrzywinska (violins II and III, BWV1064R)
Brecon Baroque/Rachel Podger (violin) – rec. October 2012. DDD/DSD.
Pdf booklet included
CHANNEL CLASSICS CCSSA34113 [65:22] – from channelclassics.com (SACD, mp3, 16– and 24-bit lossless and DSD.)

[Due for release on 13 May 2013 but available in advance to download]



Since I reviewed the Teldec Complete Bach Edition on USB – review – I've been looking around for alternative or additional recommendations of some individual works. The Teldec Edition is so inexpensive in that form that it's feasible to supplement it. In the case of the violin concertos, the offering in the USB edition, from the Harnoncourts, is not one of the strongest constituents and I recommended as an alternative a new Harmonia Mundi recording of the two solo concertos, BWV1041 and 1042, with the Double Concerto, BWV1043 and the Triple Violin Concerto, BWV1064R (HMC902145 – download from eclassical.com: reviewed in DL News 2013/6 – Recording of the Month).

The new recording from Channel Classics deserves an equally strong recommendation for those who already have versions of the solo concertos which they like but who would like to add the double and triple concertos. In addition to BWV1041 and 1064R, that includes the concerto for flute, violin and harpsichord, BWV1044, and a reconstruction of the violin and oboe concerto, BWV1060R. I wouldn't like to have to choose between the Harmonia Mundi and Channel Classics recordings, so I'm happy to leave you to choose on the basis of couplings.

There are certain performers with whom I find I can't go wrong – the likes of Thomas Beecham, Pierre Monteux, Janet Baker and Dietrich Fischer-Dieskau – and I'm beginning to think that Rachel Podger can safely be numbered among them. With very good recording – I downloaded the 24/96 but audiophiles can choose even better quality, with 24/192 and DSD – and an informative booklet, the only small reservation that I might express is that I recently recommended another Channel Classics recording of BWV1044, with Florilegium, coupled with Cantata No.209 and a concerto by Telemann (CCSSA27208 – DL News 2013/4) and, as between this, the new recording and the Harmonia Mundi, I'm hard pressed to choose.

Don't forget Rachel Podger's recording of the solo violin concerto in E, BWV1042, on The Music I Love (SEL6212, 2 CDs at a special price, with more Bach and works by Vivaldi, Mozart, Rameau and Haydn: Bargain of the Month – see DL News 2012/24). That recording is taken from an all-Bach album, the two solo concertos, BWV1041 and 1042 plus BWV1055 and 1056 on CCSSA30910 [51:18] – see November 2011/1 DL Roundup. My request then for a performance by these artists of BWV1043 has now been fulfilled.

George Frideric HANDEL (1685-1759)
Alceste, HWV45
Incidental music to the play by Tobias Smollett (1721-1771)
Music texts probably by Thomas Morell (1703-1784)
Lucy Crowe (soprano), Elizabeth Weisberg (soprano), Sian Menna (mezzo-soprano) Benjamin Hulett (tenor), Andrew Foster-Williams (bass-baritone)
Early Opera Company/Christian Curnyn – rec. November 2011. DDD
Pdf booklet with texts included.
CHANDOS CHACONNE CHAN0788 [63:16] – from theclassicalshop.net (mp3, 16– and 24-bit lossless)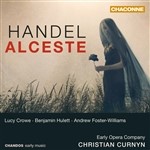 I missed this when it was released last year, despite favourable reviews by Robert Hugill – review – and Ralph Moore – review. It's since been chosen as Operatic Recording of the Year by BBC Music Magazine. Perhaps I thought that it could hardly equal, let alone surpass, the Oiseau-Lyre recording made by Christopher Hogwood with Emma Kirkby among the soloists, though that has hardly been the most frequent visitor to my CD player. (Now on a 2-CD Decca Duo, 458 0722, with the Utrecht Te Deum and Jubilate and the Ode for Queen Anne's Birthday).

The Decca set remains desirable because the Alceste music is there in the company of some of other fine works, notably the Ode for Queen Anne, in fine performances and at budget price (download from 7digital.com for £7.49, though you'll have to make allowances for the fact that they've given it the wrong cover shot). Lucy Crowe may not have quite the bell-like clarity of Emma Kirkby but her performance and that of all concerned makes the new Chandos a very attractive alternative in more recent sound and available as a very fine 24-bit download. It comes with the booklet of notes and words, not available with the Decca download.

Recording of the Month


Carl Philipp Emanuel BACH (1714-88) Keyboard Concertos Volume 19
Concerto in G, Wq43/5 (H 475) [12:27]
Concerto in C, Wq43/6 (H 476) [19:01]
Concerto in G, Wq44 (H 477) [15:04]
Concerto in D, Wq45 (H 478) [17:19]
Concerto Armonico Budapest (leader Márta Ábrahám)/Miklós Spányi (copy of 1745 harpsichord) [Wq43/5-6; Wq 45]; (1798 Broadwood fortepiano) [Wq44]
Cadenzas: Wq43/5 and 43/6: original, from first print; Wq44 (second movement): composed by Miklós Spányi; Wq45: original
Pdf booklet included
BIS BIS-CD-1957 [64:59] – from eclassical.com (mp3, 16– and 24-bit lossless)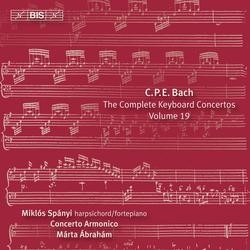 Miklós Spányi and BIS are now on the penultimate volume of this cycle, with concertos completed in 1771/2 and 1778. The three concertos from Wq43 complete the set commenced on Volume 17 (March 2011/1 DL Roundup) and, as there, Spányi gives good reasons for performing the solo parts on the harpsichord, which he also employs in the sole concerto Wq45. Those who have been collecting the series will need no urging from me to add this volume to their collections.

The orchestral accompaniment is again in the capable hands of Concerto Armonico Budapest, as on Volume 18 (BIS-CD-1787 – August 2012/1 DL Roundup), whose leader is credited with a share in the artistic direction with Spányi himself.

My Recording of the Month accolade is for the whole series now that it's nearing completion. Eclassical.com – the best place to find BIS recordings – don't make it easy to find the earlier volumes in this series; you'll find earlier volumes by following these links:

• Volume 16 (BIS-CD-1587) here (my review of the CD here)
• Volume 17 (BIS-CD-1687) here
• Volume 18 (BIS-CD-1787) here

The Trio Sonata in 18th-century Germany
Johann Gottlieb GOLDBERG(1727-56) Trio sonata in C for two violins and continuo [10:46]
Johann Friedrich FASCH (1688-1758) Trio Sonata in c minor for two violins and continuo, FWV N:c2 [9:48]
Johann Christoph Friedrich BACH (1732-95) Trio sonata in F for two violins and continuo, W. VII/3 [9:30]
Johann Gottlieb GRAUN (1702-71) Trio in B flat for violin, viola and continuo [13:22]
from Musikalisches Vielerley, Hamburg 1770
Georg Philipp TELEMANN (1681-1767) Trio in G for violin, gamba and continuo, TWV 42:G10 [8:49]
Carl Philipp Emanuel BACH (1714-88) Trio sonata in B flat for two violins and b.c, Wq158 (H 584), from Musikalisches Mancherley, 1763 [13:12]
London Baroque (Ingrid Seifert (violin); Richard Gwilt (violin/ viola [Graun]); Charles Medlam (cello/ viola da gamba [Telemann]); Steven Devine (harpsichord))
Pdf booklet included.
BIS-CD-1995 [67:00] – from eclassical.com (mp3, 16– and 24-bit lossless) or stream from Naxos Music Library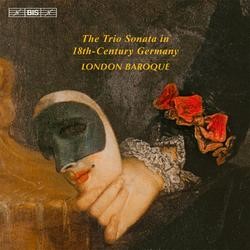 Having been led by BIS into believing that we had recently seen the last recording in London Baroque's series of the 18th-century Trio Sonata, here's a pleasant surprise indeed, though the sting in the tail is that this time it really is the end of the series.

Those who have been collecting some or all of the earlier volumes will need no urging from me to add this final volume but there is no reason why beginners should not begin here – there's no sense in which these are left-over works.


Joseph HAYDN (1732-1809) Keyboard Concerto No.11 in D major, HobXVIII:11 [20:03]
Keyboard Concerto No.3 in F major with French horns and strings, Hob.XVIII:3 [20:18]
Keyboard Concerto No.4 in G major, Hob.XVIII:4 [21:22]
(cadenzas by Wanda Landowska (No.11); Marc-André Hamelin (Nos.3 and 4)
Marc-André Hamelin (piano)
Les Violons du Roy/Bernard Labadie – rec. October 2012. DDD
Pdf booklet included
HYPERION CDA67925 [61:43] – from hyperion-records.co.uk (mp3, 16– and 24-bit lossless)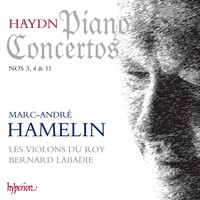 With so many excellent Mozart piano concertos and such wonderful performances available of them, it's not surprising that Haydn's compositions in this genre get overlooked, but it is a shame, as the present recording amply demonstrates. No.11 especially deserves to be more widely known.

Having given us some highly praised recordings of the Haydn piano sonatas, Marc-André Hamelin now turns his attention to an equally distinguished recording of the concertos, an enterprise in which he is ably supported by a French Canadian group whom I don't recall having encountered before, though they have recorded for a variety of labels. This has excellent sound – undemonstratively natural in 24/96 form – and Hyperion's usual high-quality booklet.

It's just a shame that Hyperion chose to record the same three concertos that are already available on EMI from Leif Ove Andsnes and the Norwegian Chamber Orchestra – download from classicsonline.com or stream from Naxos Music Library. For period-instrument devotees there's a Harmonia Mundi recording of Nos. 4 and 11 by Andreas Staier and the Freiburg Baroque Orchestra conducted by Gottfried von der Golz, who is also solo violinist in Concerto No.6 for keyboard and violin – review. Pace David Billinge's heading, I believe that Staier plays a copy of a Walter fortepiano (1785), not a pianoforte.

Joseph HAYDN (1732-1809) Symphonies – Volume 18
Symphony No.89 in F, Hob.I:89 [24:11]
Symphony No.102 in B-flat, Hob. I:102 [23:28]
Sinfonia Concertante in B-flat, Hob. I:105 [20:35]
Woitek Garbowski (violin)
Pirkko Langer (cello)
Andrius Puskunigis (oboe)
Michael Kaulartz (bassoon)
Heidelberg Symphony Orchestra/Thomas Fey – rec. May 2012. DDD.
Pdf booklet included
HÄNSSLER 98.582 [68:14] – from eclassical.com (mp3 and lossless) or stream from Naxos Music Library

Symphonies Volume 19
Symphony No.26 in d minor, Hob.I:26, 'Lamentatione' [18:37]
Symphony No.27 in G, Hob.I:27 [13:16]
Symphony No.42 in D, Hob.I:42 [34:40]
Heidelberg Symphony Orchestra/Thomas Fey – rec. July 2012. DDD.
Pdf booklet included
HÄNSSLER 98.005 [66:33] – from eclassical.com (mp3 and lossless) or stream from Naxos Music Library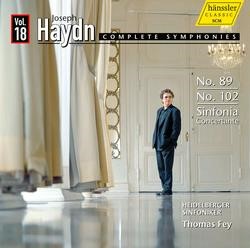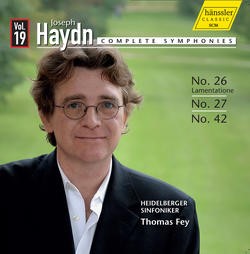 Thomas Fey's Haydn symphony series, now past the half-way mark if my maths is correct, has received some very variable responses and the two latest volumes are no exception. I've enjoyed many of the earlier releases and the three symphonies from the Sturm und Drang period on Volume 19 are generally very successful, in performances that capture the extremes of emotion and drama characteristic of the works of that era; even though some aspects of Fey's direction have come in for criticism, I enjoyed this album.

Volume 18 is another matter – two very good performances, of the under-rated Symphony No.89 – better than Simon Rattle's big-band performance with the BPO – and the Sinfonia Concertante, here billed as No.105, together with a controversial account of No.102 – often jerkily staccato in the fast section of the first movement and the third movement and with some noticeable gear changes of tempo. I almost forgave the aberrations for the sake of the lively finale, but Beecham (EMI) and Davis (Decca), both on inexpensive pairs of twofers, are still the safest bets for the London symphonies. Beecham plays tricks with the music sometimes but his tricks are more endearing than Fey's. If it's just No. 102 that you want, it's coupled with No.104 in a recommendable performance from the ECO and Jeffrey Tate on EMI Encore – review – £2.99 from classicsonline.com, or Classics for Pleasure (Nos. 100-104, £4.99 from classicsonline.com). Download only in both cases; the CD equivalents appear to have been deleted.

Both Hänssler recordings sound very well in their lossless guise. Both volumes are available for sampling from the Naxos Music Library.

Wolfgang Amadeus MOZART (1756-91)
Quartet in F for oboe, violin, viola and cello, K370 (1781) [14:01]
Concerto in C for oboe and orchestra, K314 (1777) [19:48]
Sonata for Violin and Piano in B flat K378 (1779-80) (arranged for oboe and piano by L. Slavinsky) [20:58]
Alexei Ogrintchouk (oboe and direction)
Boris Brovtsyn (violin), Maxim Rysanov (viola), Kristina Blaumane (cello)
Lithuanian Chamber Orchestra – rec. 2011 and 2012. DDD/DSD
Pdf booklet included
BIS BIS-SACD-2007 [55:52] – from eclassical.com (mp3, 16– and 24-bit lossless)

Symphony No.39 in E-flat, K543 [30:53]
Symphony No.41 in C, Jupiter, K551 [35:56]
English Baroque Soloists/Sir John Eliot Gardiner – rec. live, 2006. DDD
SOLI DEO GLORIA SDG711 [66:49] – from eclassical.com (mp3 and lossless) or stream from Naxos Music Library

['The performances … are spirited and refined and I enjoyed them very much. There may have been a few slight instances of imprecision in the playing that would have been ironed out under studio conditions but I can't say I heard any glaring inaccuracies and certainly nothing that impeded my enjoyment of the music-making.' See review by John Quinn.]

In Memoriam Sir Colin Davis
Wolfgang Amadeus MOZART (1756-91)
Concerto in C for oboe and orchestra, K314 [20:26]
Symphony No.29 in A, K201 [23:23]
Symphony No.34 in C, K338 [19:46]
Symphony No.39 in E-flat, K453 [28:44]
Leon Goossens (oboe)
Sinfonia of London/Colin Davis – rec. 1959/1960. ADD/stereo
BEULAH 3PD44 [43:49 + 48:40] – from iTunes (mp3)

Ludwig van BEETHOVEN (1770-1827)
Piano Concerto No.1 in C, Op.15 [37:01]
Piano Concerto No.2 in B-flat, Op.19 [29:59]
Stephen Kovacevich (piano)
London Symphony Orchestra/Sir Colin Davis
DECCA VIRTUOSO 478 4225 [67:00] – from 7digital.com (mp3)




There were plenty of obvious candidates in my mind by which to commemorate Colin Davis, not least his recording of Berlioz's Les Troyens, a work which I first heard when he conducted in it Oxford with the Chelsea Opera Group in the early 1960s – see below for the Berlioz Edition – but I go just as far back with his recordings of the Mozart Oboe Concerto and Symphony No.34, purchased on World Record Club T59 for the princely sum of 23/9 (£1.18). In fact, it's only a few weeks since I was asking for the reissue of these recordings – DL News 2013/5 – unaware that Beulah had a release planned for later this year, a release now brought forward by the sad news of Sir Colin's death. Until now they have been available only in dubious download versions or trapped in a 6-CD EMI Icon box set. Now they make an excellent way to mark his passing.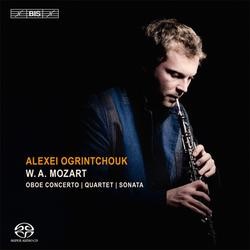 The performance of the Oboe Concerto sounds old-fashioned by comparison with the new BIS version, with a predominance of slow tempi facilitating Leon Goossens' caressing of the solo line. There's more than room for both kinds of interpretation; I shall certainly be returning to the BIS, not least for the Oboe Quartet, also a Goossens speciality in the day – his version of the concerto led me to purchase his much earlier recording of the Quartet with the Léner Quartet on an EMI EP. which was released at about the same time. The tempi on BIS are noticeably brisker, though not to the extent of sounding hurried or perfunctory, but it's not just nostalgia that will bring me back to the Goossens/Davis version.

The BIS recording of the transcribed Violin Sonata is also stylish, a welcome bonus; you are hardly likely to buy the recording for this alone, but you may also like to note the CD of reconstructed Bach oboe concertos which Alexei Ogrintchouk made earlier for BIS (BIS-SACD-1769 – review: download from eclassical.com in mp3 or 16– or 24-bit lossless).

The ex-WRC recording of the concerto was judged only satisfactory in 1961 and the sound is a little boxed-in, but not to the extent that you need be put off buying this timely reissue – I've actually requested its reappearance twice recently. Of course, half a century on you wouldn't expect it to challenge the new BIS recording in that respect, but Beulah have done their usual very fine job with all four recordings. The other two works, Symphonies 29 and 39, with Leon Goossens in a less glamorous role as principal oboe, came out a year earlier, again from World Record Club, but I missed these and came to Davis's No.39 only much later via his later LSO recording for Philips, coupled with No.40, when it was reissued at mid price.

Beulah had already given us recordings of Symphonies Nos. 29 and 39 (1BX129 and 2BX129 respectively) but their reappearance here is no less welcome. No.29 is coupled with the Oboe Concerto and No.39 with No.34 on CD2. Again the performances are very well worth rescuing, especially as that Philips remake of No.39 with the LSO is not currently available. (No.40 is due to appear in a Philips box set in May 2013.) Though the young Colin Davis has a reputation for being livelier than his later self, both performances are a trifle sedate but I enjoyed hearing them – and it's certainly not nostalgia this time, as I hadn't come across them when first issued. If anything the sound is a little brighter here, too.


My principal benchmark for No.39 is the Linn recording with Sir Charles Mackerras (Linn CKD308, 2 CDs, with 38 and 40-41 – Recording of the Month – review and February 2009 Roundup. Download in mp3, 16– and 24-bit lossless from linnrecords.com). I hadn't heard Sir John Eliot Gardiner's live version from 2006 and his 70th birthday seemed a good time to do so. Dubbed onto CD during the second half of a live concert and given to the audience at the end, it has subsequently been tidied up a little. It's certainly very competitive, but I'm a little less enthusiastic than John Quinn was when he reviewed the CD: I think the music comes to life just a little more for Mackerras, even though his performance is with modern instruments, and his recording is more resplendent. Did I mention that the Linn comes on two CDs or downloads for the price of one?

Of all his many treasurable recordings Colin Davis's Beethoven Piano Concertos with Stephen Bishop, as he then was, have stayed as a consistent benchmark for all new versions; my copies of the CD on the defunct Philips Concert Classics label receive regular playings. The 7digital.com download of Nos. 1 and 2 comes in 320kb/s mp3 and costs a very reasonable £4.99; don't pay more for transfers of older releases.

Concerto No.3 is on 478 4027 with the Violin Concerto (Arthur Grumiaux) – I can't find any download source, even from deutschegrammophon.com, the home base for all Universal downloads – and Nos. 4 and 5 are available from 7digital.com, again for £4.99 (mp3).

Nos. 2 and 4 are also available re-mastered in SACD on Pentatone PTC5186101. Australian Eloquence have the complete set of all 5 concertos on 480 5946 (4 CDs with the Violin Concerto, Romances 1 and 2 and the Triple Concerto, with Haitink and Inbal).

If you're still looking for Mozart orchestra recordings by which to remember Colin Davis, there's a 2-CD set from Australian Eloquence of Symphonies 28, 33, 36 and 38 and Divertimentos 10 and 11 (442 8149 – review). His recordings of the Mozart Violin Concertos and Sinfonia Concertante with Arthur Grumiaux enjoy well-deserved classic status: they are available inexpensively on Decca Duo 438 3232 (with Adagio and Rondo – from 7digital.com) or Philips 464 7222 (with Violin Sonatas – from 7digital.com).

Franz SCHUBERT (1797-1828)
Matthias Goerne – Schubert Edition – Volume 7
Im Abendrot D799 [4:15]
Der Wanderer D493 [5:22]
Nachtviolen D752 [3:34]
Im Walde D834 [5:18]
Normanns Gesang D846 [3:06]
Der Geistertanz D116 [2:01]
Schatzgräbers Begehr D761 [3:25]
An den Mond D259 [3:15]
Erlkönig D328 [3:43]
Am See D746 [2:21]
Alinde D904 [5:10]
Widerschein D949 [4:33]
Die Forelle D550 [1:54]
Der Fluss D693 [5:15]
Abendröte D690 [3:51]
Klage D415 [3:08]
Der Strom D565 [1:29]
Fischerweise D881 [2:57]
Auf der Bruck D853 [3:05]
Matthias Goerne (baritone)
Andreas Haefliger (piano) – rec. January 2012, Teldex Studio Berlin. DDD/DSD
Pdf booklet with texts and translations included.
HARMONIA MUNDI HMC902141 (31959810) [67:54] – from eclassical.com (mp3, 16– and 24-bit lossless)

['Matthias Goerne's selective – and brilliant – Schubert cycle continues with the present volume. This time he joins forces with Andreas Haefliger and it's a partnership that really works.' See review by Simon Thompson.]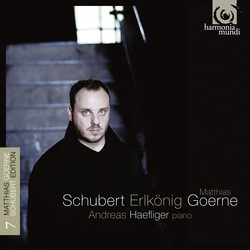 These Lieder are forever Fischer-Dieskau territory but Matthias Goerne comes as close as anyone that I've ever heard to challenging that hegemony. By all means continue listening to F-D*, as I shall, though avoiding that dreadful relic of past glories in his late performance of Die schöne Müllerin with Andras Schiff which I reviewed on DVD, but put his Erlkönig and Die Forelle in particular out of your mind when enjoying Goerne, here more than very ably partnered by Andreas Haefliger and very well recorded. If you must compare, it's a matter of swings and roundabouts in Erlkönig; you pay for Goerne's heightened drama with diction that's marginally less clear than F-D's.

The 24-bit download is rather pricey at $18.30, though that still compares with what you'd pay for the CD; if you're happy with 16-bit or mp3, eclassical.com's $12.20 is comparable with what others are asking for mp3 alone. £7.49 for mp3/m4a, without texts, from 7digital.com; earlier volumes also available for the same price.

* Two good, inexpensive, places to start are his recitals on EMI Encore with Gerald Moore – June 2012/1 Roundup – and with Jörg Demus on DG Originals – January 2010 Roundup, but ignore the passionato.com link for the DG recording – they are no longer in the download business – go to 7digital.com for the mp3 (£4.99) or to deutschegrammophon.com for lossless (£8.99). The EMI Encore is available for £2.99 from sainsburysentertainment.co.uk – marginally less expensive than the hmvdigital.com link which I gave but beware – they also have the same collection for £6.99.

Another excellent budget-price starter CD comes from hyperion-records.co.uk – the sampler for the Hyperion Complete Schubert Edition, with highlights from the first 27 releases in that series (A Voyage of Discovery: HYP200).

Franz SCHUBERT (1797-1828)
Die Winterreise, D911 [71:35]
Matthew Rose (bass); Gary Matthewman (piano) – rec.
No texts. CD version contains score, which is not available with download.
STONE RECORDS 5060192780222 [71:35] – from classicsonline.com (mp3) or prestoclassical.co.uk (mp3 and lossless) or stream from Naxos Music Library



I may have been successful in putting Fischer-Dieskau out of mind for the duration of the Harmonia Mundi recording (above) but memories of the Meister intruded from the very start of this recording of Winterreise. It's a dark work and F-D brings out the darkness and bleakness so well that the resigned despair of the final song, Der Leiermann, seems inevitable, but he also puts in some lighter touches along the way. From Matthew Rose, not only is the voice deeper and darker, but the despair is there right from the start with little relief, even when he remembers his beloved and the love and marriage that might have been with the words Das Mädchen sprach von Liebe/Die Mutter gar von Eh'. As in Die schöne Müllerin the mood of Winterreise is bitter sweet; though the bitterness comes earlier in the cycle and permeates the music more thoroughly, we need the hint of sweetness to offset and heighten the bitterness. Even the sweet memory of Der Lindenbaum seems more remote than usual in this interpretation, though the two moods are well contrasted in Frühlingstraum. If that's how you view the music, this could be your ideal version – it's already been made Editor's Choice by one magazine – and I may well return to it in certain moods. The final song, Der Leiermann, is as heart-rending as any version that I've heard, but this is certainly not my first choice overall.

There are no texts or notes with the download and you miss out on the full score which comes with the physical CD. One to try first, I think – in full from Naxos Music Library if you can.

Peter Harvey, sensitively accompanied by Gary Cooper on fortepiano (Linn CKD371 – March 2011/1 Roundup) also stresses the darker side of this music but I found his version more to my liking than the new Stone recording. Otherwise F-D's many recordings remain available; the least expensive is that made with Jörg Demus on DG Originals (download from 7digital.com for £4.99). They also have the 3-CD set of Winterreise, Müllerin and Schwanengesang with Gerald Moore, my own library choice (477 7956) – here – for £15.99, but that's more expensive at the time of writing than ordering the CDs from deutschegrammophon.com and from some other online sites. The recording with Daniel Barenboim, another favourite of mine, has recently returned, inexpensively, on DG Virtuoso 478 5186.

Mathias Goerne and Graham Johnson in the Hyperion Schubert Lieder series are also well worth considering: CDA33030 or CDA30021 – see October 2010 DL Roundup.

Bargain of the Month


Hector BERLIOZ (1803-1869) Édition du bicentenaire: Bicentennial Edition
Soloists (see below); London Symphony Chorus and Orchestra/Sir Colin Davis
LSO LIVE LSO0046 [12 CDs: 10:52:10] – from classicsonline.com (mp3) or stream individual works from Naxos Music Library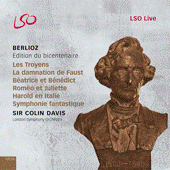 As with the Teldec Complete Bach on USB which I reviewed recently, I've had time only to dip into this set, but I already knew many of the components from owning them on CD. The individual recordings which are here gathered together are available separately, but to buy them individually would cost a great deal more than the cost of the complete edition: £25.99:

• Les Troyens: Ben Heppner (Enée), Michelle DeYoung (Didon), Petra Lang(Cassandre), Sara Mingardo (Anna), Peter Mattei (Chorèbe), Stephen Milling (Narbal), Kenneth Tarver (Iopas), Toby Spence (Hylas), Alan Ewing (Priam), Guang Yang (Hécube), Isabelle Cals (Ascagne), Tigran Martirossian (Panthée), Bülent Bezdüz (Helenus), Mark Stone (Un chef grec), Leigh Melrose (Un soldat troyen/Mercure), Orlin Annastassov (L'Ombre d'Hector), Andrew Greenan (Premier Sentinelle), Roderick Earle (Deuxieme Sentinelle)
• La Damnation de Faust, Op.24: Giuseppe Sabbatini (Faust ), Enkelejda Shkosa (Marguerite), Michele Pertusi (Méphistophélès), David Wilson-Johnson (Brander)
• Béatrice et Bénédict: Enkelejda Shkosa (Béatrice), Kenneth Tarver (Bénédict), Susan Gritton (Héro), Sara Mingardo (Ursule), Laurent Naouri (Claudio), David Wilson-Johnson (Somarone), Dean Robinson (Don Pedro)
• Roméo et Juliette, Op.17: Daniela Barcellona (mezzo), Kenneth Tarver (tenor), Orliin Anastassov (bass)
• Harold en Italie, Op.16: Tabea Zimmermann (viola)
• Symphonie fantastique, Op.14

Not only is the complete set a notable bargain – the CD equivalent costs about twice as much and classicsonline.com's own download of Les Troyens alone costs £31.96 – it also makes a superb tribute to Sir Colin Davis. All the component parts have consistently been rated at or near the top of the tree, even in preference to Davis's earlier recordings for Philips or EMI, and I see no reason not to praise the set wholeheartedly, especially as I've already endorsed some of its components. Don't forget, however, the recording of the Symphonie Fantastique with the Concertgebouw Orchestra, as rendered in 24-bit sound on Linn UNI006: Download of the Month – April 2012/1 DL Roundup.

A few annoying clicks on one track of les Troyens are not ruinous. I marginally prefer this transcription of Faust to the CD set which I own, where the music has been transferred at a low level and loses some of its power, even with the volume turned up. The only problem is that there is no booklet, so no texts or translations.

Frédéric CHOPIN (1810-1849)
Polonaise No. 2 in e flat minor, Op.26/2 [8:59]
Waltz No.14 in e minor, Op. post., KKIVa:15, B 56 [3:05]
Waltz No.3 in a minor (Grande Valse Brillante), Op.34/2 [6:25]
Waltz No.8 in A flat, Op.64/3 [3:09]
Ballade No.2 in F, Op.38 [6:55]
Prelude Op.28/10 in c sharp minor [0:29]
Prelude Op.28/11 in B [0:43]
Prelude Op.28/13 in F sharp [3:48]
Fantasia in f minor, Op.49 [12:35]
Nocturne No.16 in E flat, Op.55/2 [6:20]
Mazurka No.5 in B flat, Op.7/1 [2:37]
Mazurka No.50 in a minor (Notre Temps) [3:52]
Mazurka No.32 in c sharp minor, Op.50/3 [5:35]
Scherzo No.2 in b flat minor, Op.31 [10:46]
Janina Fialkowska (piano)
ATMA ACD2266 [75:18] – from eclassical.com (mp3 and lossless) or stream from naxos Music Library



I missed this attractively varied and generously filled recording when it appeared last year and we don't seem to have reviewed it here on MusicWeb International; it was only when it won one of the BBC Music Awards that I spotted it. Its success seems to have caught the UK distributors by surprise, with one on-line supplier reporting that it's out of stock and may take 6 weeks to order, which makes downloading more attractive than usual. With excellent playing, from a pianist had to relearn all this music after fighting back from a serious operation on her arm and with very good recording (16-bit) this would make a very good introduction to Chopin.

Verdi Centenary Bargain


Giuseppe VERDI (1813-1901) La Traviata
Violetta Valery – Anna Moffo (soprano)
Alfredo Germont – Richard Tucker (tenor)
Giorgio Germont – Robert Merrill (baritone)
Flora Bervoix – Anna Reynolds (mezzo)
Chorus and Orchestra of the Rome Opera House/Fernando Previtali
PAST CLASSICS [3 CDs: 28:51 + 56:20 + 27:37] – from emusic.com (mp3)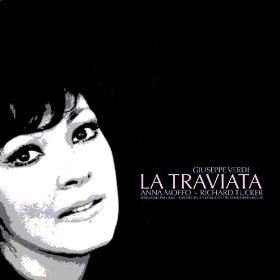 On just three tracks – one per act – and costing £1.26 or less, this is a splendid bargain, when the original release on three LPs cost over £6 in the UK (at least £150 now), and especially as the recording, from the early 1960s, is more recent than most Past Classics offerings and the transfers have been well made. With some fine singing from the principals, notably from Anna Moffo, and idiomatic support from Fernando Previtali, this is still competitive with more recent recordings and the download is all the more welcome because the RCA Living Stereo CDs seem no longer to be generally available in the UK. Be aware that Robert J Farr in his review of that set liked some of the performances a good deal less than I do, but it won't cost you a fortune to try the recording for yourself. Non-members can purchase for £2.67 from amazon.co.uk.

Richard WAGNER (1813-1883)
Die Meistersinger von Nürnberg prelude [9:50]
Siegfried Idyll [17:38]
Götterdämmerung – Dawn and Siegfried's Rhine Journey [9:40]; Siegfried's Funeral March [8:18]; Immolation scene [18:34]
Petra Lang (soprano)
Budapest Festival Orchestra/Iván Fischer – rec. January 2012. DDD/DSD
Pdf booklet included with texts and translations
CHANNEL CLASSICS CCSSA32713 [64:21] – from channelclassics.com (SACD, mp3, 16– and 24-bit lossless and DSD)

Der fliegende Holländer Overture: Original version (1841) [8:37]
Wesendonck-Lieder: Five Poems by Mathilde Wesendonck for female voice and piano, WWV91 (1857-58), orchestrated by Felix Mottl (1-4) and Richard Wagner (5) [18:58]
Der fliegende Holländer Overture: Final version, WWV63 (1860) [9:41]
Siegfried Idyll, WWV103 (1870) [16:56]
Träume (Wesendonck-Lieder No.5: version for violin and orchestra by the composer) [3:57]
Die Meistersinger von Nürnberg prelude, WWV96 (1862) [8:24]
Nina Stemme (soprano); Katarina Andreasson (violin)
Swedish Chamber Orchestra, Örebro/Thomas Dausgaard – rec. May, June and August, 2012. DDD/DSD
Pdf booklet included with texts and translations
BIS-SACD-2022 [68:04] – from eclassical.com (SACD, mp3, 16– and 24-bit lossless)

Benchmark (Wesendonck Lieder):

Decca Eloquence 480 1796 (2 CDs): Kirsten Flagstad; Vienna Philharmonic Orchestra/Hans Knappertsbusch (with Mahler Kindertotenlieder, Lieder eines fahrenden Gesellen, plus excerpts from Die Walküre, Lohengrin, Parsifal and Götterdämmerung) – review. Also available as a single mp3 download from 7digital.com without the Todesverkündigung (Walküre) and Immolation Scene (Götterdämmerung) [79:30].


Channel: Wagner purists may sniff, but bleeding chunks of his music still have their place: if it hadn't been for hearing Siegfried's Journey to the Rhine and Funeral Music – Beecham, on Philips ABL3039 – I might never have listened to the Radio 3 broadcast of Die Walküre from Bayreuth that served as my introduction to a complete Wagner opera and had me rushing off the next working day to order the Flagstad/Solti recording of the Todesverkündigung and Act III which I still cherish on CD. I hope that the current album may serve to launch someone else on the same path.

With these performances even we confirmed Wagnerians need not be snooty about enjoying the programme. It begins with a fairly stately performance of the Meistersinger prelude, somewhat slower and grander than on that Beecham LP, now available on the EMI collection Sir Thomas Beecham: The Later Tradition – March 2012/1 DL Roundup – though not in neglect of its lively good humour.

Sensitivity is the keynote of this Siegfried Idyll, too, and the performance captures the magic of that Christmas birthday morning. I was about to write that Fischer takes the music slowly, till I checked and found that he's actually a mite faster than Solti and a good deal faster than Karajan, to name two top-ranking versions of this work. Impressions of tempo can be deceptive. Dausgaard is faster still, but more of that anon.

We hear Siegfried afar off at dawn at the beginning of the Rhine Journey, as we are meant to do – too often he's upon us too early – and when the music comes to life, at around 3 minutes, the effect is dramatic and effective. With first-rate recording – I downloaded the 24/96 version – the orchestral sound really blooms. Once underway, the hero gets down the Rhine in fairly fast order if you measure him against the clock – two minutes faster than on Tennstedt's performance with the LPO on their own label and almost three minutes faster than Butt (Nimbus Alliance) – but I never felt that the music was being rushed.

The Funeral Music is dramatic and dignified, with the full blaze of orchestral sound again well caught – I couldn't help joining in with some waves of an air-baton – and the album climaxes with the Immolation Scene, which follows seamlessly, as in the opera. Reviewing Petra Lang live in the Wesendonck Lieder, Geoff Diggines thought her voice large and generous but a little lacking in variety – review. Here I thought the opposite true – at first she seemed a little too small in tone and I wondered if she would be able to come anywhere near to the likes of Birgit Nilsson, whose singing on the Solti recording inevitably resonates in my unconscious, but by the climax – and what a climax – I was left speculating on what a fine complete Götterdämmerung she and Fischer might produce, given the chance. I listened immediately afterwards to the end of the Hallé recording of the complete opera – Bargain of the Month: review – and I really wouldn't like to choose between them.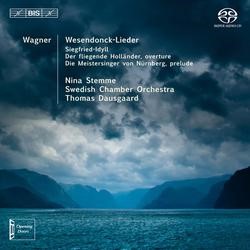 In the two items which appear on both of the new CDs, the Siegfried Idyll and Meistersinger prelude, Thomas Dausgaard on the BIS recording is faster than Iván Fischer but that doesn't mean that his performance of the Idyll is at all insensitive – another case where it wasn't until I looked at the timings that I was aware of the difference in tempo between the two. That he is able to be a little faster without sounding rushed is probably the effect of his directing smaller forces – he's recently been treating us to smaller-scale versions of several major repertoire pieces, often producing revelatory readings, though not always successful.

His Meistersinger Prelude, too, is lighter than Fischer's, which means that we miss some of the sense of ceremony – those swings and roundabouts again. It was a good idea to record both versions of the Flying Dutchman Overture though, truth to tell, the differences are not huge. I also enjoyed hearing Wagner's own arrangement of Träume for violin and orchestra.

The main selling point of the BIS recording by which it must stand or fall is, of course, the Wesendonck-lieder and here it's impossible to put out of mind the classic Kirsten Flagstad recording, with all its virtues and shortcomings. When these recordings were reissued on Decca Ace of Diamonds the sound quality was an additional handicap, but everything has been nicely tidied up for the Decca Legends mp3 download. The voice, of course, still shows signs of wear and tear and Knappertsbusch is slightly slower than Dausgaard, though there are none of those great lingerings for which his Wagner was noted and even past her prime Flagstad was superb. Having made the acquaintance of this recording again, I wouldn't wish to be without it – either the download or the 2-CD Eloquence reissue, which also contains the wonderful recording of the Todesverkündigung from Walküre which Flagstad made with Solti, would be a purchase well worth making. You should find the Eloquence set on-line for not much more than the £7.49 that you would pay for the 7digital.com download.

Nina Stemme's performance of the Wesendonck-lieder at the Wigmore Hall in 2006 was praised by Anne Ozorio – review – and she recorded the original versions with piano accompaniment, much to the approval of Hugh Culot, on the Phaedra label (92040 – review). It was almost inevitable that she would record the orchestral versions, as she has since been active in Wagner operatic roles on record.

Though officially a soprano, her voice has mezzo-like qualities; indeed, she sounds uncannily like a younger version of Kirsten Flagstad, with none of the plumminess or slight wobble that her voice had developed at 60+. It's probably just nostalgia that made me think her slightly lacking in the innigkeit which Flagstad brings to the music and the tendency nowadays is to present these songs a little more coolly than used to be the case. Put comparisons aside as I did second time around and enjoy a fine set of performances, very well recorded and well presented.

Discovery of the Month


Wladyslaw ŻELEŃSKI (1837-1921)
Piano Concerto in E flat, Op.60 (1903) [34:00]
Aleksander ZARZYCKI (1834-1895)
Piano Concerto in A flat, Op. 17 (1859-1860) [17:21]
Grande Polonaise in E flat major Op.7 [10:03]
Jonathan Plowright (piano)
BBC Scottish Symphony Orchestra/Lukasz Borowicz
rec. June 2012, City Halls, Candleriggs, Glasgow, UK
Pdf booklet included
HYPERION CDA67958 [61:24] – from hyperion-records.co.uk (mp3, 16/44.1 and 24/96 lossless)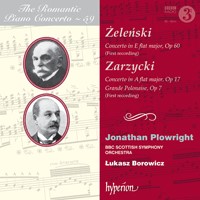 It's hard to believe that the Romantic Piano Concerto project – which began as a lunch meeting between Hyperion and the BBC Scottish Symphony Orchestra in 1990 – has now reached No. 60. It's been a magnificent traversal of often little known or frankly neglected works, featuring a Who's Who of modern keyboard virtuosi. Among these is the multi-award-winning pianist Jonathan Plowright who, I must confess, is new to me. The Warsaw-born conductor Lukasz Borowicz is also unfamiliar, but I see from his bio he's worked with conducting compatriots Antoni Wit – well known for his recordings for Naxos – and Kazimierz Kord, who conducted a fondly remembered Rachmaninov 2nd Piano Concerto with Ilana Vered back in the 1970s (Decca).

The Polish composer and music educator Wladyslaw Żeleńskiís only piano concerto is an engaging work; unashamedly Romantic in idiom it also has a focus and rigour that for all its 19th-century echoes – the Grieg A minor concerto in particular – makes for a most distinctive and individual piece. The dancing, native rhythms of the third movement are especially appealing, and Borowicz elicits some lovely, spontaneous playing from the BBCSSO. Most impressive though is the understated yet eloquent advocacy of Plowright, who brings much effervescence and charm to the proceedings. The high-res recording is a little on the bright side, but there's enough oomph in those tasteful tuttis to make amends.

Aleksander Zarzycki's two-movement concerto – dedicated to Nikolai Rubinstein – may well have been prefaced with an opening Allegro, but as Adrian Thomas points out in his admirably succinct liner-notes the Paris premiere only featured the Andante and Allegro non troppo recorded here. From the moody opening bars it's clear this is a much more refulgent work, whose rising, rhapsodic character is superbly realised by this fine pianist. True, the orchestration is conventional and more than a little diffuse at times, but there's more than enough incident – and, in the Andante, moments of ear-pricking introspection – to sustain one's interest to the end.

Balances are very believable throughout, although I don't find the overall sound quite as appealing as that captured on Hyperion's class-leading solo piano recordings. That said, there's detail and warmth aplenty in this high-res download, so that's a minor quibble only. The Grande Polonaise – an overt homage to Chopin and nationalist sentiment – is certainly animated, if perhaps a little too rhetorical for my tastes, and Plowright makes the most of its restless, roaming elements. Borowicz brings out the work's dance rhythms well enough, and it makes for a most entertaining filler.

In a long-running series such as this – and especially one whose raison d'être is to ferret out the arcane and obscure – there's a real risk of duds from time to time. I've not heard all 60 discs but of those I have encountered musical interest has triumphed on every occasion. That's certainly true of this new instalment, although Żeleńskiís is by far the most memorable and original work here. As for Plowright, he's a welcome addition to Hyperion's roster of top-notch pianists, and I look forward to reviewing his other recordings soon.

Even the weaker pieces get a persuasive outing; another good 'un from Hyperion.

Dan Morgan
http://twitter.com/mahlerei

There's nothing much to add except that I've awarded the Discovery of the Month heading for obvious reasons. BW

Richard STRAUSS (1864-1949)
Don Quixote, Op. 35. Fantastic Variations on a theme of knightly character* [40:11]
Till Eulenspiegels lustige Streiche, Op. 28 [14:59]
*Alban Gerhardt (cello); *Lawrence Power (viola)
Gürzenich-Orchester Köln/Markus Stenz – rec. 6-9 January 2012. DDD.
Pdf booklet included
HYPERION CDA67960 [55:11] – from hyperion-records.co.uk (mp3, 16– and 24-bit lossless). [Excerpt included on free April 2013 Sampler (below).]

['Despite the rather short playing time there's a great deal to commend this disc. As the icing on the cake, as well as top class playing and sound, there's the booklet note by Michael Kennedy.' See review by John Quinn.]

Benchmark recordings (coupled as above):

REGIS RRC1371: Paul Tortelier; Berlin PO/Rudolf Kempe (with Don Juan, BPO/Fritz Lehman) – see April 2012/1 DL Roundup

Don Quixote:
DG/Linn UNI017 Pierre Fournier; BPO/Karajan (with Horn Concerto 2) – see May 2012/2 DL Roundup (also available at budget price as DG Originals E457 7252 in mp3 from 7digital.com.)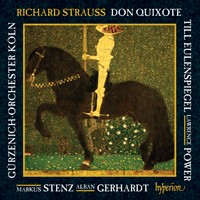 With two old favourite recordings so recently refurbished and, in the case of the Tortelier/Kempe, available so inexpensively, did we need another Don Quixote? Could the new recording possibly be good enough to warrant having been chosen not just as the orchestral choice of the month in one magazine but as overall top dog? I'm not sure that I'd go quite as far as that – I've resisted making this a Recording of the Month – but this is certainly one of the recordings to which I shall return in future when I want to listen to the music. If anything, the rumbustious performance of Till is even more impressive.

Performances are first rate and the recording outshines even the Linn Studio Master refurbishment of the DG, excellent as that is considering its age. The notes in the booklet, too, offer a clear insight into the programme of the music and the Klimt painting on the cover sets the whole thing off very nicely.

John Quinn's mild complaint about the playing time is taken care of by the fact that the download is available at somewhat less than Hyperion's usual premium price: £5.99 for mp3 or 16-bit flac and £6.75 for 24-bit. That brings the download into the budget category and offers another reason to buy the new recording even if you already have one of my other recommendations. Try the excerpt on the sampler (see below) and I think you'll want it.

Carl NIELSEN (1865-1931)
Symphony No. 2 The Four Temperaments, Op.16 (1901-2) [31:54]
Symphony No. 3 Sinfonia Espansiva, Op.27 (1910-11) [34:41]
Lucy Hall (soprano); Marcus Farnsworth (baritone)
London Symphony Orchestra/Sir Colin Davis – rec. live December 2011. DDD
Pdf booklet included.
LSO LIVE LSO0722 [66:35] – from classicsonline.com (mp3) or stream from Naxos Music Library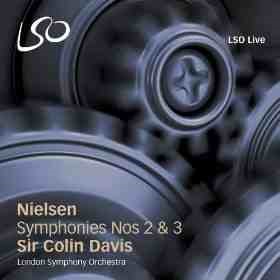 With distinguished recordings of Sibelius behind him – Philips, now on two Decca Duo sets, RCA and LSO Live – it might have been expected that Colin Davis would have come to Nielsen much earlier. As it is, he just managed to complete his set of the symphonies for LSO Live with this final release. Unfortunately he's up against strong competition in these two works, notably and recently from Alan Gilbert and the NYPO in a knockout recording on DaCapo 6.220623 and that remains the version to go for – see Recording of the Month review, DL News 21012/20 and review – it, too, is available as a download from classicsonline.com in mp3 and lossless. (Dan Morgan's link to eclassical.com no longer seems to work). By comparison I was surprised to find that Davis's recording sounds little more than a good routine run-through.

I should add that I've since read two reviews; one reviewer was even more disappointed than me with the performance and another thought it more energetic than Gilbert, so you may wish to check both recordings, via Naxos Music Library if possible, to make up your own mind.

Don't be confused by the fact that your download comes in an album labelled Symphonies Nos. 2 and 4; the contents are as stated above.

Cyril SCOTT (1879-1970)
Piano Quartet (1903) [21:40]
Piano Quintet (1925) [39:19]
London Piano Quartet (Nona Liddell, violin; Elizabeth Turnbull, viola, David Kennedy, cello; Philip Fowke, piano) with Marilyn Taylor (violin) – rec June 2001. DDD.
DUTTON EPOCH CDLX7116 [61:13] – from emusic.com (mp3)

['World-class playing from the London Piano Quartet … and Ms Taylor makes this amongst the choicest Dutton Epoch releases. Don't miss it.' See review by Rob Barnett.]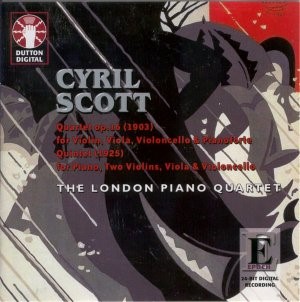 I downloaded and listened to this on a quiet Sunday morning, which turns out to have been the ideal time and mood for me, as it would be for Elgar's chamber music. Rob Barnett's mention of Fauré is also very apt. The music is not demonstrative, more reflective and less impassioned than Elgar, though not bland; it is very attractive and the performances are excellent. The emusic.com bit-rate is not ideal – around 220kb/s – but I can't find any alternative downloads and I have no serious complaints about the sound quality.

You'll find more downloads of Cyril Scott's music:

• Piano Concertos 1 and 2; Early One Morning: LYRITA SRCD.251 – July 2009 DL Roundup
• Cello Concerto; Symphony No.1: CHANDOS CHAN10452 – April 2010 DL Roundup
• Piano Trio No.1; Clarinet Trio: CHANDOS CHAN10575 – April 2010 DL Roundup

Scott's Aubade for treble recorder and piano (1952) is included on a BIS recording from 2009: Songs of Yesterday, with music by York Bowen, Edmund Rubbra, Lennox Berkeley, Herbert Murrill and Walter Leigh (BIS-CD-1785: from eclassical.com (mp3 and lossless) – full details and review). Listen first via Naxos Music Library and any preconceptions about a programme featuring the recorder will disappear.

Freebie of the Month

The Symphonic Eric COATES (1886-1957)

Cinderella [14:58]
The Selfish Giant [9:51]
The Three Bears [9:31]
Miniature Suite [12:11]
London Suite (London Everyday) [14:46]
Joyous Youth [13:26]
The Dam Busters [4:05]
BBC Philharmonic/Rumon Gamba – rec.2001. DDD.
Pdf booklet available
CHANDOS CHAN9869 [79:27] – from theclassicalshop.net (mp3 and lossless)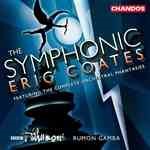 The mp3 version of this recording was Chandos's most recent free gift to subscribers to their e-newsletter – another reminder that it's well worth signing up for it. Please see 4-star recommendation from Ian Lacey – review, also review by John France and July 2011/1 Roundup.

Once bitten by the Coates bug you'll want to explore further, which, inevitably, will bring some duplication, though not necessarily at any great expense. The best way to move on is via the 2-CD budget-price Classics for Pleasure set with performances directed mainly by Sir Charles Groves (3523562 – download in 320kb/s mp3 for £4.99 from sainsburysentertainment.co.uk.)

Sergei PROKOFIEV (1891-1953)
Symphony No. 6 in e flat minor, Op. 111 (1945-1947) [42:18]
Lieutenant Kijé – Suite symphonique, Op. 60* (1933) [19:40]
The Love for Three Oranges – Symphonic Suite, Op. 33b (1921) [16:03]
*Andrei Bondarenko (baritone); Bergen Philharmonic Orchestra/Andrew Litton
rec. January 2012, Grieghallen, Bergen, Norway
Pdf booklet included. Sung texts in Cyrillic/English
BIS-SACD-1994 [79:10] – from eclassical.com (mp3, 16/44.1 and 24/96 lossless)



I'm not at all persuaded by Litton's Stravinsky recordings for BIS which, although they also feature this fine Norwegian band, strike me as musically and sonically rather dull. In other hands – and on other labels – the Bergen Philharmonic shine in a way they just don't for BIS; Juanjo Mena's impressive reading of Messiaen's Turangalîla for Hyperion (review) and Sir Andrew Davis's set of Berlioz overtures for Chandos (review) are ample proof of that.

There are a number of good recordings of the Prokofiev Sixth, from Walter Weller and the LSO now on Brilliant Classics, Neeme Järvi and the RSNO on Chandos and Dmitri Kitaienko on Phoenix. True, the first and last may not be available as downloads, but as most listeners' libraries probably include a mix of downloads and physical discs it's easy enough to seek out that special performance. The Weller and Järvi recordings of the Sixth are characterful and compelling, even if the sonics aren't as enticing now as they seemed back then. The Kitaienko/Gürzenich partnership is another matter entirely; their complete Shostakovich symphony cycle for Capriccio and their continuing Tchaikovsky one for Oehms are hugely satisfying, as performances and as recordings.

Litton's Sixth starts well enough, but there's none of the sheer immediacy, weight or amplitude of, say, Kitaienko. As with so many BIS recordings I have to crank up the volume in order to achieve a decent, well-defined sound and sense of presence. I find this irksome, although I know some listeners don't mind such ear-assaulting sound levels. Trouble is, if I don't want to be blown out of my chair I'm left with distant, soft-edged sound that's not at all appealing. Hyperion and Chandos have no such difficulties in this space; indeed, the balance in that Turangalîla – one of my picks for 2012 – is ideal, so that dynamic extremes are easily encompassed without resorting to incessant knob twiddling.

What of Litton's performance? It's frankly unmemorable, primarily because it lacks the weight, equivocation and bipolarity that others find here. That said, the spectral elements of the score – in the Largo, especially – are quite telling, and Litton builds climaxes very well indeed. What a pity that, at sensible levels, the shiversome bass drum – utterly terrifying in the Kitaienko recording – sounds just too much like the fireman's funeral cortège that Mahler enshrined in his Tenth Symphony. Litton does make amends with a rhythmically alert finale, but really this bloodless, hopelessly under-characterised Sixth – devoid of that urgent, throat-grabbing narrative – doesn't come close to the sheer crunch and shuddering scale of Kitaienko's unforgettable account. As a recording the latter is without peer, too.

Now for the fillers. Litton's Kijé lacks the sparkle and drive one hears in, say, Claudio Abbado's vivid and punchy DG account (sans the vocals). The Bergen bass drum is certainly thrilling, but why is the BIS sound so airless? In fact, one might be forgiven for thinking Kijé was recorded in an entirely different acoustic. In any event, Litton's baritone strikes me as a tad lachrymose and ultimately rather weak. As for the piquant brass and crowning cymbals they don't have the usual impact either and that, coupled with an unpardonably sluggish reading, makes for a very dull Kijé indeed.

These two rollicking suites really do need to be played with verve, and they demand an expansive acoustic in which to breathe. This Kijé doesn't get either, which is a shame as the Bergen orchestra acquit themselves well, especially in the charm and point of the Love for Three Oranges. Oddly, the balance in the latter seems much more natural and the sound has the elusive sense of presence signally lacking in the other pieces here. Now this is much more like it; the brass is suitably visceral, the percussion is terrifically tinglesome and the music has a sophistication and swagger that's just perfect. What an incisive March, and a truly mercurial Scherzo too.

This really is a most perplexing and divisive issue, although I'm happy to welcome Litton's fine reading – and BIS's sane recording – of the second suite. It never ceases to amaze me that several recordings made more or less concurrently and in the same hall can sound so different. I would draw a veil over the symphony and Kijé if there weren't already one in place and urge listeners to at least download the final suite; it really is rather good.

Dan Morgan
http://twitter.com/mahlerei

I was disappointed to read Dan's reaction to two of the three items here because I like the BIS recording of the Prokofiev Piano Concertos with these forces and Freddy Kempf (BIS-SACD-1820) and I've been looking for some time for a modern replacement for the Leinsdorf recording of Symphony No.6 on RCA – a fiery reading, but not presented in the best of sound on the original Dynagroove LP. Having listened via the Naxos Music Library, this is not it, I'm afraid. For too much of the time it just doesn't pack enough of a punch, though there are plenty of odd moments when it comes to life – which leaves me with the Chandos recording directed by Neeme Järvi, on a single CD with excerpts from the Waltz Suite (CHAN8359) or in the Complete Symphonies box set (CHAN10500 – from theclassicalshop.net, mp3 or lossless: see Bargain of the Month review and DL News 2012/20). Don't download the earlier Chandos set on CHAN8931 – not only is it almost twice the price, it's more expensive as a download than the CDs. Try both Järvi and Litton from Naxos Music Library and I think you will hear the difference for yourself.

With my usual impartiality I should add that the new BIS has been awarded 10/10 elsewhere.

Bargain of the Month

Quincy PORTER (1897-1966) Viola Concerto (1948)* [20:12]

Norman dello JOIO (1913-2008) Serenade (from ballet score 'Diversion of Angels')** (1953) [18:11]
*Paul Angerer (viola); Vienna Orchestra/Max Schönherr
**Vienna Orchestra/Hans Swarowsky
NAXOS CLASSICAL ARCHIVES 9.81060 [38:23] – from emusic.com (mp3) or stream from Naxos Music Library. Not available in the USA and several other countries.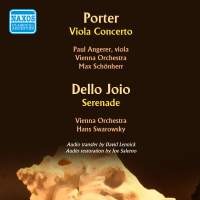 Two rarities in thin but decent mid-1950s recordings for just £0.84, or, for a better bit-rate (320kb/s) £1.99 from classicsonline.com. I didn't know either work, and neither is over-represented in the catalogue. There's one other recording currently available of the Porter, with Eliesha Nelson as soloist on Dorian DSL90911 but there's no current version of the dello Joio in the current catalogue. As you might expect, especially with Max Schönherr better known for recordings of the Strauss family, at the helm in the Porter concerto, neither work is particularly challenging but both are pleasant.

I haven't been able to discover much about the provenance of the recordings but I assume that they were made for Vox.

Sir Lennox BERKELEY (1903-1989) and Michael BERKELEY (b.1948)
Complete Organ Works
Lennox BERKELEY Impromptu (1941) * [3:11]
Three Pieces for Organ, Op.72/1: Aubade [2:53]; Aria [3:04]; Toccata [4:48]
Michael BERKELEY Sonata (1979) * [13:49]
Lennox BERKELEY Andantino, Op.21/2b (arr. Jennifer Bate, from Festival Anthem, Op.21/2) [3:19]
Fantasia, Op.92 [9:08]
Michael BERKELEY Wild Bells (1986) [5:47]
Tom Winpenny (Harrison and Harrison organ of St Alban's Abbey) – rec. July 2012. DDD.
* world premiere recording
Pdf booklet includes organ specification
RESONUS RES10119 [46:07] No CD; download only from resonusclassics.com (aac, mp3 and 16-bit lossless). Available from 1 May 2013.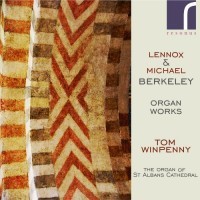 Another very welcome catalogue-gap-filler from Resonus, with Tom Winpenny, already a distinguished contributor to the label, offering the collected organ works of the Berkeleys, père et fils. Organ music is not a genre that I associate with either composer, though Lennox's Op.72/1 figures on a Naxos recording of his Sacred Music and Michael's Organ Concerto has been recorded by Chandos (CHAN10167) but these performances make a strong case for the works and the recording is excellent in 24/96 format.

Resonus recordings are available from resonusclassics.com in aac, mp3 and 16-bit lossless and additionally in 24-bit flac, as per my review copy, from eclassical.com. The rather short playing time is taken into account in fixing the price below that usual for Resonus at £6.99 or £8.99. When it becomes available from eclassical.com, the price will also reflect the playing time, as with all downloads from that source.

Organ enthusiasts will be delighted to note that Resonus, who haven't yet produced a loser in 19 releases, will be issuing Bach's Orgelbüchlein from Stephen J Farr in July 2013 (RES10120).

Bargain of the Month


William SCHUMAN (1910-1992)
Judith (ballet for Martha Graham, 1949)* [21:21]
Undertow (ballet, 1945)** [24:55]
Louisville Orchestra/Robert Whitney*; William Schuman** – rec. 1951. ADD/mono
NAXOS CLASSICAL ARCHIVES 9.80183 [46:16] – from emusic.com (mp3) or stream from Naxos Music Library. Not available in the USA and several other countries.


This is another £0.84 bargain from emusic.com or £1.99 from classicsonline.com. Again, too, it's likely to be a discovery for you; there's little competition of any vintage – just a Naxos recording from the Seattle Orchestra and Gerard Schwarz on a single CD or a 5-CD set – review – or on a Milken Archive recording coupled with Bernstein's Chichester Psalms (download only) for Judith and a Guido Cantelli recording from 1950 on Testament for Undertow. Be aware that Schuman's music is less amenable, more angular than Porter's or dello Joio's, but if you enjoy his best-known work, the Violin Concerto, these two ballets are well worth exploring and it won't cost a fortune to do so.

Again, the 1951 sound is thin – not helped by emusic.com's parsimonious bit-rate – but acceptable and the music is well worth hearing.

Recording of the Month


Frederic RZEWSKI (b. 1938)
The People United Will Never Be Defeated! – 36 Variations on ¡El Pueblo Unido Jamás Será Vencido! (1975) [57:17]
North American Ballads (1979)
No. 3 Down by the Riverside [5:43]
No. 4 Winneboro Cotton Mill Blues [10:27]
Marc-André Hamelin (piano)
rec. August 1998, Henry Wood Hall, London, UK
Pdf booklet included
HYPERION CDA67077 [72:59] – from hyperion-records.co.uk (mp3, 16/44.1 and 24/44.1 lossless)

[see also Steve Arloff's review of principal work on Bridge 9392 – here.]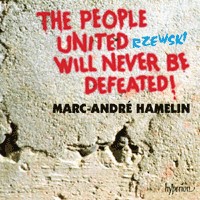 Having had the pleasure of comparing several versions of this piece for the main site, I was curious to hear the 'upgraded' 24/44.1 Hamelin version on offer here. Regular readers will know that I'm a great fan of this French-Canadian pianist, just one of several thoroughbreds in the Hyperion stable. This Alkan (review) and, most recently, his own 12 Études (review) are musically and sonically superb; happily, this Andrew Keener/Tony Faulkner recording of The People United, from 1998, is no exception.

The Chilean song on which this work is based is rooted in the Socialist-Allende years of the early 1970s; after the Pinochet coup in September 1973 it became something of a rallying cry for those opposed to the new regime. Remarkably, it's since resonated with revolutionaries and exiles the world over. In this Rzewski version we have a set of 36 variations, whose range of rhythm, colour and dynamics makes for a daunting piece, suitable for only the most fearless keyboard virtuosi. Among the latter are the work's dedicatee Ursula Oppens – whose premiere recording, now on Piano Classics, has some technical drawbacks – and the Dutch pianist Ralph van Raat. My colleague Dominy Clements thought very highly of the latter's version, a view that I'm happy to endorse (review).

From the stentorian opening chords of the Thema it's clear Hamelin's is going to be a weighty, propulsive affair; it's all very different from Oppens' whip-cracking account although, to be fair, the ultra-fine detail and timbral sophistication of this Hyperion 'upgrade' are as much a part of one's enjoyment of the piece as Hamelin's mercurial playing. Subtle touch, great rhythmic control and a strong narrative sense are all part of this pianist's technical armoury, and the score's more reflective/lyrical moments are as tellingly executed as its bravura ones.

Van Raat may be slightly less communicative – he's not so forensically recorded, either – but his remains a highly competitive reading of this extraordinary work. If anything, he brings out the fractured/fractious elements of the piece rather more than most. With Hamelin it's a gripping ride, packed with startling asides and memorable incidents; in short, his is the surest and most compelling traversal of all. That said, I recently reviewed a Bridge recording of The People United by the Danish pianist Ole Kiilerich, and although it's not likely to be available as a download [it's available from amazon.co.uk – here: BW] it's certainly worth a listen.

Hamelin's two North American Ballads – Down by the Riverside and Winneboro Cotton Mill Blues – are no less exciting and/or illuminating; goodness, is there nothing this pianist can't do? The lovely, freewheeling inner detail of the first has seldom been so well delivered or so naturally recorded, but as good as Hamelin is in the second it's van Raat who best conveys the work's hypnotic, thrashing rhythms. However, Hamelin does manage to eke out some more colour and interest from those repeated notes, and the sheer presence of his recording is astonishing.

This top-notch download is a reminder, if it were needed, of Hamelin's formidable skills – where technique is always in tandem with insight – and Hyperion's reputation for class-leading piano recordings. Good liner-notes by Jed Distler complete this most desirable package.

Bravura pianism and top-quality sonics; Hamelin and Rzewski fans need not hesitate.

Dan Morgan
http://twitter.com/mahlerei

EMI and Virgin Classics EP Sampler 2013

This free sampler from emiclassics.com contains tracks from new and forthcoming recordings of:

• Rossini Petite Messe Solenelle (Antonio Pappano)
• Schumann Five Pieces in Popular Style (Martha Argerich and Gautier Capuçon)
• Handel Giove in Argo (Complesso Barocco) (This CD set is in my review in-tray)
• Mozart Marriage of Figaro (Carlo Maria Giulini) (My top recommendation, about to be reissued again on 7359592)
• Massenet Thaïs Méditation (Renaud Capuçon)
• Suk Fairy Tale (Libor Pesek)
• Mahler das Lied von der Erde (Fritz Wunderlich/Otto Klemperer) (another classic due for reissue)
• Schubert Gretchen am Spinnrade (Janet Baker/Geoffrey Parsons) (due for reissue in June 2013)

With a set of such distinguished performances, I found this a most enjoyable mini-concert.

Hyperion Free Sampler, April 2013

In case you had forgotten my highlighting these free monthly downloads from Hyperion, here's a reminder of their April 2013 offering (HYP201304 [30:46] – from hyperion-records.co.uk, mp3 or lossless). Another very enjoyable mini-concert and the welcome news is that the Hyperion Download manager and Google Chrome are now talking to each other again, provided that you have the latest version of Chrome:

• Joseph HAYDN (1732-1809) Piano Concerto in D Hob XVIII:11 – Movement 3: Rondo all'ungarese: Allegro assai [4:12]: Marc-André Hamelin (piano), Les Violons du Roy/Bernard Labadie (see above for review)
• Richard STRAUSS (1864-1949) Don Quixote Op.35 – Section 14 Finale, the Death of Don Quixote: Sehr ruhig [5:40]: Alban Gerhardt (cello), Lawrence Power (viola), Gürzenich-Orchester Köln/Markus Stenz (see above for review and link to review by John Quinn).
• Wladyslaw ŻELEŃSKI (1837-1921) Piano Concerto in E flat Op.60 – Movement 3: Finale-Rondo: Allegro non troppo ma con brio (abridged) [6:05]: Jonathan Plowright (piano), BBC Scottish Symphony Orchestra/Lukasz Borowicz (see above for review)
• Giovanni Pierluigi da PALESTRINA (1525/6-1594) Missa ad coenam Agni – Agnus Dei [6:38]: The Brabant Ensemble/Stephen Rice – from CDA67978: see 2013/6 Download News
• Fanny MENDELSSOHN (1805-1847) Dämmrung senkte sich von oben [2:24]: Susan Gritton (soprano), Eugene Asti (piano)
• Aleksandr Tikhonovich GRECHANINOV (1864-1956) Piano Trio No 2 in G major Op.128 – Movement 1: Allegro [5:47]: The Moscow Rachmaninov Trio

***


A roundup within a roundup

Brian has kindly allowed me to add my thoughts on recent, and occasionally not so recent, downloads to his invaluable surveys.

Latitude 37
Italian and Spanish Renaissance and 17th century works for ensemble
Julia Fredersdorff (baroque violin)
Laura Vaughan (viola da gamba and lirone)
Donald Nicolson (harpsichord and organ)
Guy du Blêt (percussion)
rec. Iwaki Auditorium and St Mark's Fitzroy, Melbourne, 2010.
ABC CLASSICS 4764525 [72:05]
Available from iTunes (search your "local" store)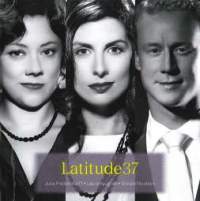 Recommendations come from the most unexpected places. In this instance, it was the next-door neighbour, who called out over the fence – type in Latitude 37 into Youtube: I did and so can you here.

It is wonderfully evocative music of the early Baroque and beyond, played with great style, joy and skill. There are some recognisable names among the composer list – Palestrina and Frescobaldi – but they are outnumbered by names probably only known to serious devotees of the early Baroque – Marini and Castello anyone?

The presence of percussion in most of the pieces was initially disconcerting, but my ear adapted quickly, and it certainly seemed appropriate.

Highlights? Not a particular work, but the glorious, golden tone of the harpsichord.

Joaquín TURINA (1882-1949)
Danzas fantásticas
Poema en forma de canciones
Saeta en forma de salve a la Virgen de la Esperanza
Farruca from Triptico
Ritmos
Sinfonía sevillana
Clara Mouriz (mezzo)
BBC Philharmonic/Juanjo Mena
rec. MediaCity UK, Salford, England, 2011/12
CHANDOS CHAN10753 [71:27]
Download from The Classical Shop in mp3 or lossless.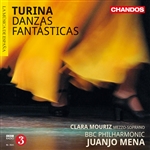 This has already been accorded Recording of the Month status by Nick Barnard, and I certainly am not going to disagree with his assessment. I had always considered the Naxos Turina disc (8.555955) that has the same three orchestral works as a good one, but it simply can't compete with the Chandos. There is real verve here, and such a gradation of dynamics – Nick has also commented on the sound in his review.

The three vocal works, not normally a favourite genre of mine, are thoroughly enjoyable.

Do you need this? If you don't have these works already, then the answer is a resounding yes. If you do have some of them, the answer is still the same.

Percy GRAINGER (1882-1961)
Works for Large Chorus and Orchestra
King Solomon's Espousals
Danny Deever
Marching Song of Democracy
The Wraith of Odin
The Hunter in His Career
Sir Eglamore
The Lads of Wamphray
The Bride's Tragedy
Tribute to Foster
Thanksgiving Song
Sydney Chamber Choir, Melbourne Symphony Orchestra and Chorus/Sir Andrew Davis
rec. Hamer Hall, The Arts Centre, Melbourne, Australia; August, September, 2012.
CHANDOS CHSA5121 [72:39]
Download from The Classical Shop in all formats up to Studio Surround.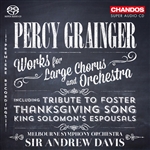 I was somewhat surprised at the appearance of this in the new Chandos releases for April (available for download a month earlier). I presumed that the much-lauded Grainger Edition under the direction of the much-missed Richard Hickox had contained all of Grainger's surviving works in all their various arrangements; but no, this new release contains five first recordings, and two others recorded in this format for the first time.

Only Danny Deever appeared on the Hickox edition in this version, and thus provided the only point of comparison. The Hickox is a more convincing portrayal of the Kipling story of the imminent hanging of the eponymous murderer, the Davis being slower and less biting. This thought struck me a few times while listening: has the "large chorus" of the disc's title led to Grainger's characteristic rhythms becoming somewhat blurred?

However, please don't let me give you the impression that I didn't enjoy this. The Lads of Wamphray is a splendid swashbuckling Walter Scott tale, given full voice by the choir, and the undoubted highlight is the final and longest work, Thanksgiving Song. Planned as the final movement of a major work, of which little remains of the first two, it is a much more subtle work than the folksong and poetry-inspired works, though still with the typical Grainger idiosyncrasies.

If you have some or all of the Hickox recordings, this is a necessary addition, but if you are coming to Grainger for the first time, then as the old joke has it, I wouldn't start here.

The art of instrumentation
Arrangements of keyboard works by Bach for string orchestra and various soloists by Silvestrov, Pelecis, Kancheli, Vine, Desyatnikov, Tickmayer and others
Gidon Kremer (violin and direction)
Andrei Pushkarev (vibraphone, percussion, marimba)
Kremerata Baltica
rec. February 2011, Latvian Radio Studios, Riga.
NONESUCH 528982 [57:23]
Download from Nonesuch in mp3 or flac.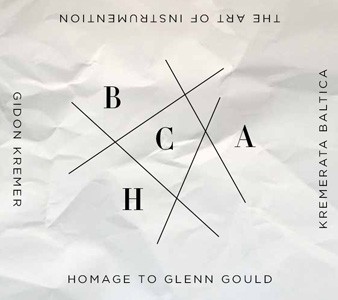 A project that was born at the tenth anniversary of the Chamber Music Connects the World festival in Kronberg, Germany and released to mark what would have been Glenn Gould's 80th birthday. It features eleven contemporary arrangements of works by Bach that were regularly played by Gould.

I don't know whether all the works were especially commissioned for the festival, because Nonesuch chooses not supply the booklet with the download – a deplorable practice that is becoming thankfully less common.

The most ambitious work is Bridges to Bach by Giya Kancheli, which is more original composition than arrangement, and features a degree of this composer's usual outbursts among quiet meanderings. There are two arrangements of the Goldberg aria, and much to my surprise, it wasn't the one by Georg Pelecis, a long-time collaborator with Gidon Kremer and a personal favourite, which impressed me more. Rather it was the one by Victor Kissine that is probably the best piece on the recording.

This was certainly a pleasant way to spend an hour, but it could have been so much more – a missed opportunity perhaps.

CFE HORNEMAN (1840-1906)
String quartets 1 and 2
Asger HAMERIK (1843-1923)
Quartetto
Arild String Quartet – rec. Copenhagen, 2011
DA CAPO 8.226097 [52:55] - from classicsonline.com (mp3) or stream from Naxos Music Library (both with booklet)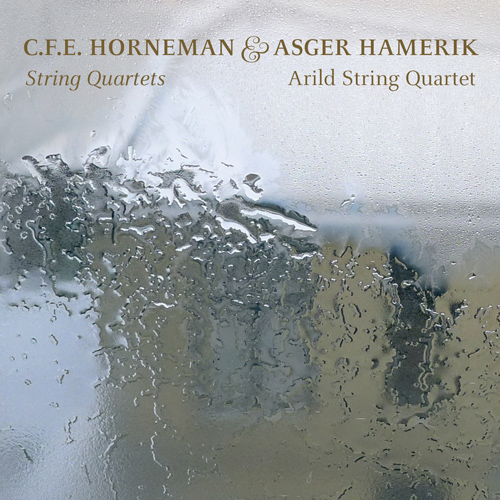 I've left the best to last – this is an absolute beauty. Three works written within two years of each other (1859/1861) by two Danish composers, some of whose orchestral works I had, without any expectation that lurking in their catalogue were these gems.

Unfortunately, Hamerik's contribution is only 6 minutes – the quartetto makes me wish he had written much, much more. His Wikipedia entry doesn't even list it, mentioning only a piano quintet and a piece for cello and piano as his contribution to the chamber music genre. Given the quite short run time – the disc's only disappointment – it would have been very pleasing for one of these works to have been squeezed in.

The two Horneman quartets are graceful, fleet of foot and harmonious – if they resemble any of the major composers, it is probably Mendelssohn.

Clearly, I will need to return to the orchestral works of these two composers, for which they are much better known. If there is a better recording this year, I look forward to hearing it.
[The COL downbload costs only £4.99 - reduced to £3.99 at the time of compiling this DL News. BW]

David Barker
---