Site Navigation
Overtures to an Audience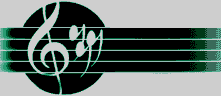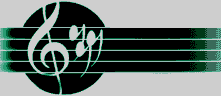 Welcome to a page where easy links lead to many highly informative programme notes written by Paul Serotsky. The notes refer to various classical works, mostly mainstream, and are written in a style easy to understand, and yet still containing a host of delightful to read, and yet unique insights about the particular musical work, which you simply won't find in any sleevenote, or lengthy academic tome. It is suggested that you read Paul's personal introduction first. Use links on left hand panel to navigate.
The notes themselves are a particular joy, in that they truly convey exceptionally interesting, readably profound, and yet profoundly readable, views of many works of music, from the perspective of a highly knowledgeable music lover who offers to share his views with others, and the title chosen by Paul for this page, which introduces the programme notes themselves, is most apt. Let the overtures begin.


Raymond Hall, Page Editor

Sub Woofer

Sub Woofer guards everything when I am maintaining valuable pages. And no, he isn't Nipper either. Not so easily fooled. Fully aware of what that Paul Serotsky is up to !!

Overtures to An Audience
Introduction by Paul Serotsky
You can get a motto for many musically-minded people by reversing the ancient maxim concerning children, "Music should be heard and not seen". Lots of folk regard words about music, whether in musicological tracts, introductory books, or even lowly CD liner and concert programme notes, as unnecessary baggage on their musical life's journey. I'd go along with that, though for obvious reasons not entirely wholeheartedly. There are times when people need a few, or even quite a lot of words – for stimulation and challenge, for context and background, for comfort and guidance, or simply for entertainment and amusement. A concert programme note provides, or should provide, some of these - but not all, if only on the grounds of the cost (and weight) of the programme booklet.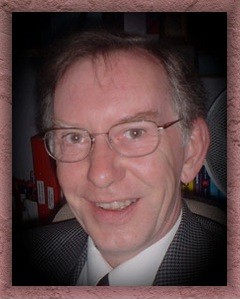 Since 1995 I have been involved in writing programme notes, mostly but not exclusively for the *Slaithwaite Philharmonic Orchestra. I am forever endebted to their conductor (regrettably, now retired), the utterly irrepressible Adrian Smith. He was (how shall I put it?) sufficiently moved by my rampant enthusiasm for Mahler's Third Symphony to take the (possibly foolhardy) step of providing me with my Big Opportunity. You will find the consequence of that invitation, albeit in a Brucknerian "second edition (revised version)", lurking within these pages along with virtually every other note that I have written since, whether Good, Bad, or just plain Ugly.
From the outset, I was determined to avoid writing the sort of "dry and academic" notes that had hitherto, with less than ideal grammar but searingly accurate imagery, bored the pants off me. My qualifications are sparse, but I think (well, I would, wouldn't I?) the most important: a lifelong love of Music and an overriding desire to share my musical thoughts and feelings with others. Naturally, I try to be accurate regarding matters of fact, but (let's face it) if it's facts you want, you can always chase them up after the concert! I believe that it's far more important to be stimulating, provocative and even opinionated – anything to get the audience fired up and raring to listen. It's not for me to judge how well (or even if) I've achieved this aim – that's your job – but it's surely the entire point of a programme note, to make "overtures to an audience".

Paul Serotsky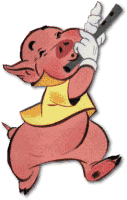 Use of Programme Notes (and copyright notice)
Like anything else in "print", these notes are copyright. However, should you wish to make use of any of them, you may do so free of charge subject only to these conditions: (a) please contact me first – I will appreciate being kept in the picture, and will be glad to help out if I can, (b) in lieu of a charge, please make a donation to the Sargent Cancer Care for Children - there is another link to their web-site, immediately below on their logo, and (c) when making your donation please mention this Musicweb page to the Sargent Cancer Care for Children.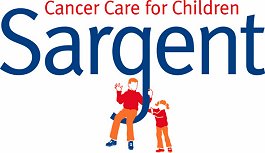 A Charitable Organisation that honours the name of its founder.


Some examples of music graphics available from Music Graphics Galore.
Acknowledgements
I would like to express my gratitude and appreciation to the inestimable Ray Hall, for all the grit, determination, and sheer hard slog he's put into setting up these pages. Of course, it behoves a Yorkshireman, still residing in the heart of Yorkshire, to thus butter up an Hampshire lad who's now esconced in Taree, Australia (although to be fair he did have the good sense to marry a Yorkshire lass), in the hope and expectation that he'll continue to maintain the pages! Particularly considering the tenuousity of the linking medium (e-mail) we have, through the seemingly interminable months of preparation, built up a pretty decent modus operandi and, I like to think, in the process built up a firm friendship.
Paul Serotsky



Check link above for a good selection of musical graphics.