July, 2009, Download Roundup

Download of the Month
Ludwig van BEETHOVEN (1770-1827)
String Quartets, Op.18: No.1 in F, No.2 in G, No.3 in D, No.4 in c minor, No.5 in A, No.6 in B-flat
Takács Quartet - rec.2004. DDD.
DECCA 470 8482 [2 CDs 73:45+73:52] - from passionato.com (320k mp3)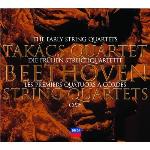 I enjoyed hearing the new Nimbus recording of the Wihan Quartet in these early Beethoven Quartets, but found them ultimately uncompetitive in a strongly contested field (NI6105, see review). I turned to these recordings by the Takács Quartet for my top recommendation. With the Quartetto Italiano recordings apparently currently unavailable, even as downloads, and until the Tokyo Quartet turn their attention to the early quartets, these versions now take pride of place. Where the Wihans turn in beautiful performances which just lack some of the drama required even for these early works, the Takács players supply the drama without losing sight of the beauties of the music. They are economically fitted on two CDs and the mp3 sound is more than acceptable.

Bargains of the Month
John DOWLAND (1562-1626)
Dowland's Tears: Lute Music 2
Lachrimae Pavan (P15) [5:24]; Galliard to Lachrimae (P46) [2:41]; Pavan in g (P16) [5:13]; The Earl of Essex, his Galliard (P42) [1:54]; Pavan in g (P18) [5:40]; M. Giles Hobie's Galliard (P29) [1:55]; Dowland's Tears ('I saw my lady weep', arr. North) [2:09]; Sir Henry Umpton's Funeral (H9, arr. for lute) [5:56]; Sir John Langton's Pavan (P14a) [5:48]; Langton's Galliard (P33) [2:37]; Piper's Pavan (P8) [5:13]; Captain Digorie Piper's Galliard (P9) [1:54] ; Dowland's Adieu for Master Oliver Cromwell (arr. for lute) [4:58]; Galliard in g (P30) [1:59]; Mignarda (P34: Henry Noel's Galliard) [3:00]; Lachrimae (alternative version) [5:15]; Semper Dowland Semper Dolens (P9) [4:24]
Nigel North (lute)
rec. St. John Chrysostom Church, Newmarket, Ontario, Canada, 16-19 June 2005. DDD.
NAXOS 8.557862 [66.03] - from classicsonline.com (320k mp3)

Burst forth, my tears - The Music of John Dowland
CD 1
Lachrimae Pavan, P15 [5:23]; Francis CUTTING Greensleeves Divisions (attrib. to Dowland) [2:07]; Mignarda, P34 [3:00]; Mr. John Langton's Pavan, P14 [4:16]; Fantasia in G major, P73, 'Tremolo' [3:27]; A Dream, P75 [5:06]; Lasso vita mia, mi fa morire [4:00]; La mia Barbara, P95 [5:48]; Fantasia in g minor, P7 [5:01]; Fantasia in g minor, P6 [3:00];
Forlorn Hope, P2 [3:53]; Mr. Bucton's Galliard, P91 [1:39]; Sweet, stay awhile, why will you rise? [3:08]; Pavan in G minor, P18 [5:39]; Piper's Pavan, P8 [5:18]; Mrs. White's Thing, P50 [2:16]; Mr. Langton's Galliard, P33 [2:38]; All ye whom love or fortune hath betrayed [4:20]; Mr. Henry Noel his Galliard, P14 [2:47]; Mr. Giles Hobies Galliard, P29 [1:47]
CD 2
Melancholy Galliard, P25 [2:36]; The Lady Russell's Pavan, P17 [4:51]; Solus cum sola, P10 [4:40]; Dowland's Adieu for Master Oliver Cromwell, P13 [4:50]; Burst forth, my tears [4:19]; Mrs. Brigide Fleetwood's Pavan, 'Solus sine sola', P11 [5:47]; Dr. Case's Pavan, P12 [4:18]; The Earl of Essex Galliard, P12 [1:37]; Farewell, P3 [6:41]; A shepherd in a shade [2:44]; Pavan in C minor, P94, 'Pavana Johan Douland' [7:00]; Fantasia in G major, P1 [4:27]; Mr. Thomas Collier his Galliard with 2 Trebles, P17 [1:36]; Lachrimae (alternative version) [5:15]; Semper Dowland semper dolens, P8 [6:40]; Can she excuse my wrongs, P42 [3:01]; Sir Henry Umpton's Funeral, P9 [6:06 ]
Nigel North (lute); Dorothy Linell (lute); Catherine King (mezzo-soprano), Jacob Heringman (lute); The Rose Consort of Viols.
Rec. 1996-2009. DDD
NAXOS 8.578015-6 [2 CDs 151:01] - from classicsonline.com (320k mp3)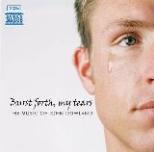 Volume 2 being the only one of the four of Dowland's music which Nigel North has recorded for Naxos which I didn't have on CD, I downloaded it from classicsonline.com in very acceptable 320kbps mp3 sound. I had already purchased Volume 1 on the recommendation of the Musicweb review and I reviewed Volumes 3 and 4 recently, making the latter Bargain of the Month in recognition of the quality of the whole series. (Follow link to that review, with further links at the end to reviews of other CDs in the series.)
At the same time I downloaded Naxos's recent 2-CD distillation, taken from Nigel North's four CDs and an earlier recording by Catherine King, Jacob Heringman and the Rose Consort of Viols of Dowland's Consort music, lute music and songs, together with one item from another Naxos CD recorded by Dorothy Linell.
North's playing on Volume 2 is in every way the equal of the other volumes. Did I hear just a little more extraneous noise of fingers catching strings? If so, it serves merely as a tribute to the miraculously almost complete absence of this on those other discs. Nor is the mp3 sound to my ears in any way inferior to what I hear on those CDs. I understand that Naxos intend to offer lossless flac versions of their recordings on their classicsonline.com site in the near future; younger ears than mine may prefer to wait for these, or to purchase the CD.
Prospective purchasers should not be out off by the mournful title. It's a moot point whether Dowland was really a melancholic or not, but the melancholy man was one of the fashionable images of the time, as described in Overbury's Characters. The Petrarchan sonnet, with its disappointed lover, was still the model for Elizabethan and Jacobean love poetry and Dowland's songs and instrumental music are part of this fashion. The Hilliard miniature of the young man in a rose patch on the cover of this CD - tentatively identified as the Earl of Essex - is part of the same fashion.
Lavish funerals, too, were the order of the day. Sir Henry Umpton's Funeral (Volume 2, track 8; Burst forth my Tears, CD2, final track) is Dowland's response to such an event, depicted in a most remarkable painting on display in the National Portrait Gallery in London, showing Umpton's (or Unton's) birth, education, lavish entertainments, diplomatic career, death abroad, the funeral procession and the congregation in the church. As displayed in the gallery, it even manages to outshine the NPG's copy of Sir Thomas More's augmented family group which hangs nearby. Dowland's music is, perhaps, not quite on the same Technicolor level, the Elizabethan equivalent of CGI - it's actually an arrangement for lute of consort music - but it is an attractive piece. As Robert Hugill notes in his review, the theme is very similar to that of I saw my lady weep, of which North plays his own adaptation on the previous track.
Otherwise the programme of Volume 2 consists of paired pavans (pronounced with the stress on the first syllable in Dowland's time) and galliards. The first two (tracks 1 and 2) are related to Dowland's consort music Lachrimæ or seaven teares, the first a pavan on the lachrimæ theme, also included on the 2-CD compilation, the second a galliard on the same theme. North takes the pavan very slowly, which is arguably correct, since the pavan is a stately dance, though it is possible to have a very different, more sprightly take on this piece.
If Volume 2 offers much more variety than its subtitle implies, the 2-CD is also more varied than Burst forth, my Tears implies. Despite the somewhat tasteless photograph of the weeping man on the cover, there's a real cross-section of Dowland's music here, with vocal pieces interspersed with the instrumental. Ignore this compilation only if you already have all four volumes of Nigel North's recordings and the earlier Rose Consort CD. If you downloaded this set when it first appeared and are wondering why the tracks don't correspond with what the title list says, get in touch with classicsonline and download CD1 again - it originally appeared with several rogue tracks, which Naxos/COL put right within hours of my pointing it out. All credit to them for the speed with which the corrections were made.
Discoveries of the Month
William HERSCHEL (1738-1822)
Symphony No.14 in D major (1762) [11:20]
Symphony No.8 in C minor (1761) [11:41]
Symphony No.2 in D major (1760) [9:33]
Symphony No.12 in D major (1761) [11:23]
Symphony No. 17 in C major (1762) [11:49]
Symphony No. 13 in D major (1762) [12:05]
London Mozart Players/Matthias Bamert
rec. 29-30 April 2002, All Saint's Church, Tooting. DDD.
CHANDOS CHAN10048 [68:23] - from theclassicalshop.net and passionato.com (both 320k mp3 and lossless)

Antonio VIVALDI (1678-1741), Nicolas CHÉDEVILLE (1705-1782): Les Saisons Amusantes (1739)
Chiara De Ziller (recorder); Les Eclairs de Musique - rec. 2001, DDD.
ARTS BLUE LINE 476692 [54:15] - from passionato.com (320k mp3 and lossless)

Christopher GUNNING (b.1944)
Symphony No.3 (2005); Concerto for Oboe and String Orchestra (2004); Symphony No.4 (2007) - rec. March, 2008. DDD.
Verity Gunning (oboe); Royal Philharmonic Orchestra/Christopher Gunning.
CHANDOS CHAN10525 [66:53] - from theclassicalshop.net (320k mp3 and lossless)

Though I've been trawling the Chandos Contemporaries of Mozart series recently, I'd missed this recording of symphonies by the musician-astronomer Herschel; I'm indebted to Glyn Pursglove for his review which brought it to my attention. The connection between astronomy and music is, of course, well established, as GPu's exhaustive list of examples demonstrates. I'd just add the words of Lorenzo in The Merchant of Venice which Vaughan Williams sets in his Serenade to Music:
There's not the smallest orbe that thou beholds
But in his motion like an Angell sings,
Still quiring to the young eyed Cherubins;
Such harmonie is in immortall soules ...

Haydn's meetings with Herschel on his visits to London may well have inspired the subject matter of The Creation and, though none of Herschel's symphonies, all in 3-movement format, is on a par with even Haydn's earliest symphonies, his music is well crafted and often inventive. In such sympathetic performances it's well worth hearing; Herschel surely deserves better than to be totally ignored in the current Oxford Companion to Music - he does warrant a mention in the Shorter Grove. The lossless transfer of the recording is very good.


On hearing the first performance of Vivaldi's Four Seasons in France, Nicholas Chédeville made his own fun arrangements with additional parts for the bagpipe-like musette, rearranged together with movements from two other concertos from the Op.8 collection. I wouldn't want to listen to these arrangements every time I heard the Seasons, but they've been an enjoyable diversion on my mp3 player for some time. Johan van Veen reviewed and recommended the SACD equivalent (substitute 8 for the 2 at the end of the catalogue number).
The recording is good. As I always intended the music for mp3 listening on car and train journeys, I downloaded the 320k version rather than the lossless flac version, but it also sounds fine when played on my audio system via the Logitech Squeezebox. Those wanting this recording for serious audiophile listening would want to go for the SACD anyway.


Christopher Gunning's music, like all contemporary works, will need to settle in my unconscious before I commit myself firmly, but first impressions are very favourable - the music is attractive and the performances, directed by the composer, with his daughter as oboe soloist, are, of course, authoritative. The recording and download are, as usual from Chandos, excellent. Rob Barnett and Bob Briggs have had more time to let this music bed down - see their review.

Highly Recommended
Johann Sebastian BACH (1685-1750)
The Art of Fugue, BWV1080; Prelude and Fugue in C, BWV547; Trio Sonatas Nos.1 in E-flat, BWV525 and 6 in G, BWV530; Toccata, Adagio and Fugue in C, BWV564; Toccata and Fugue in d minor, BWV565
Helmut Walcha (organ of St Laurenskerk, Alkmaar) - rec.1955, ADD
DEUTSCHE GRAMMOPHON 477 6508 [2CDs 77:07+70:59] - from passionato.com (320k mp3)


In my recent review of Bob van Asperen's performance of Bach's Goldberg Variations and Inventions (Virgin Veritas 6931982 - see review) I pointed to these DG/Walcha recordings as my ideal performances of Bach's variation-based music. I promised to say more in my June Download Roundup but I should have added, with Vergil's Æneas, ne fata obstant, since, in the event, time and space did not permit.
These 1955 recordings represented DG's first foray into stereo yet, miraculously, they could still give many more recent organ recordings a run for their money. And, though ideas about how to perform Bach have perforce changed in over 50 years, even to the extent that scholars now doubt Bach's authorship of BWV565, Walcha, from whose recordings I first got to know much of this music, still sounds stylish.
More than that, he manages to make The Art of Fugue interesting not just as an academic exercise but as music to enjoy. The Schnitger organ at St Laurenskerk, Alkmaar, was an ideal instrument for the purpose, not merely because Walcha was intimately acquainted with what it could produce, but also as a fine example of the North German organ style, though the recording was made before the Flentrop restoration of 1982-6. As DG's original sleeve notes point out: 'With its many reed and mixture stops, it possesses a range of tone-colours which allows the 18 counterpoints to be displayed side by side like drawings of different hues and tints. The high vaulted interior of the Gothic church adds volume to the clear polyphonic texture of the music, which is an advantage considering the majestic grandeur of the compositions. The requirements of the notation, reaching d''' in the manuals and making full chromatic use of the great octave are extraordinarily well served by the unusually large structure of the organ; none of the other known historic organs are equally suitable.'
The other pieces are as well performed as The Art of Fugue and the 320k mp3 transfer does full justice to the recording. Recently deleted on CD, though some dealers still have a few copies in stock for around £9, the availability of this set as a download is even more urgently recommended. If you want to push the boat out still further, passionato.com also offer the 12-CD DG/Walcha set (463 7122) for £79.99, a bit pricey by comparison with the asking price for the set when it was available, but it's been deleted, making the download the only show in town. The Documents 10-CD set of Walcha's mono Bach recordings from 1947-52 remains good value for less than £25 (223489).

Highly Recommended
William CORNYSH (d.1523)
Salve Regina; Ave Maria, mater Dei; Gaude virgo mater Christi; Magnificat; Ah, Robin; Adieu, adieu, my hertes lust; Adieu, courage; Woefully arrayed; Stabat Mater
The Tallis Scholars/Peter Phillips - rec. 1988, DDD. Texts and translations included.
GIMELL CDGIM014 [65:00] - from gimell.com (320k mp3 and lossless)


I predicted when I reviewed Gimell's 2-for-1 offerings of Tudor music (CDGIM209 and 210 - see review) that those who fell in love with William Cornysh's music on the first set would want to obtain the complete programme on CDGIM014 from which several items were taken. If you resisted then, I apologise to your bank manager for placing further temptation in your way.
Three substantial works were included on CDGIM209, Gaude virgo mater Christi, Salve Regina and Ave Maria, mater Dei, the first three items on CDGIM014 and about one third of its length. As I wrote then, 'The only possible reason that anyone might have for complaint is that these three pieces will make you want to buy the parent CD, which also contains three setting of English words, including the marvellous Woefully arrayed.'
To complicate matters yet further, Ah, Robin and the Stabat Mater which ends CDGIM014 are included on another 2-for-1 Gimell set, The Essential Tallis Scholars, CDGIM203 - see review.
Yet even if you have both these compilations, CDGIM014 is worth having for the sake of the Magnificat, with alternate verses in plainsong and polyphony, and the hauntingly beautiful Woefully arrayed.
There's just one way to economise, which is to purchase Alto's recent reissue of the greater part of two Saga recordings of music for Henry VII and Henry VIII (ALC1015, The Hilliard Ensemble and New London Consort - see review), a CD which offers Woefully arrayed and Ah, Robin along with Cornysh's Jolly rutterkin and other music from the period. The review by Michael Greenhalgh, who thought the CD offered 'fine, well balanced performances', contains a detailed and perceptive comparison of the Hilliards' Woefully arrayed with The Tallis Scholars, to which I refer you. In fact, it's better to regard the Alto CD as a useful and inexpensive supplement to the Gimell rather than as a replacement for it.
The two Saga CDs from which the Alto recording derives still sound perfectly acceptable but the Gimell performances and recording are preferable; the wma download is in no way inferior to the equivalent tracks on CDGIM209, which I reviewed in CD format. As usual, gimell include the splendid booklet as a pdf. document.

Music to entertain Henry VIII (Music by BUSNOIS, CORNYSH, HENRY VIII, ISAAC, etc.)
Purcell Consort/Grayston Burgess; Musica Reservata/Michael Morrow - rec.1968, ADD.
ARGO 475 8582 [45:26] - from passionato.com (320k mp3)

The Complete Music of HENRY VIII (1491-1547): All Goodly Sports
Sirinu - rec.1998, DDD
CHANDOS CHACONNE CHAN0621 [65:58] - from theclassicalshop.net (320k mp3 and lossless)


As well as the composers whose anniversaries fall in 2009, it's also the 500th anniversary of the accession of Henry VIII. I know which of these recordings of music associated with his court I ought to prefer. Thirty years of scholarship and recording technique, not to mention 50% extra programme time ought to make the Chandos recording the winner by a long head. Yet the older recording is much more enjoyable, not just for nostalgic reasons, though that is probably part of the equation: I remember when Grayston Burgess's Argo recordings were real occasions. Nor is it just that I dislike the 'authentic' pronunciation which Sirinu seem to affect: we don't know how far the Great Vowel Shift had advanced by the early 16th century, and there is some evidence that the diphthongs of modern English developed more quickly than had been thought, so there's no need for this kind of Mummerset. The Purcell Consort round their vowels in words like 'hunter' but otherwise, sensibly, leave well alone.
The main problem is that the performances on the Chandos recording sound insipid by comparison - just try the two versions of Pastyme with good companye to see what I mean. Dare I say, too, that there is much better music on the Argo; apart from Pastyme, there's nothing by Henry to match Cornysh's Blow thy horn, hunter, Ah, Robin and the anonymous I am a jolly foster on the earlier recording.
The Chandos recording is immensely valuable to musicologists and there's some beautiful singing and fascinatingly varied instrumentation on it, but the Argo would be the better bet for the general listener, except that the latter would benefit from some notes; Chandos offer these, passionato don't. Both recordings are good, the Argo still sounding remarkably well.

Claudio MONTEVERDI (1567-1643) Sweet Torment
Questi vaghi concenti, Zefiro torna e'l bel tempo rimena, Or che'l ciel e la terra, Ballo delle ingrate, etc.
I Fagiolini/Robert Hollingsworth - rec. January, 2009. DDD.
CHANDOS CHACONNE CHAN0760 [79:02] - from the classicalshop.net (320k mp3 and lossless)


This is the third recording in Chandos's series of recordings of Monteverdi by I Fagiolini. (See Mark Sealey's review of the last volume.) Suffice it to say that the performances are every bit as good as the earlier ones, that there are some of Monteverdi's best madrigals here, not least the Ballo delle ingrate which concludes the programme, and that the recording is excellent. I tried one track in mp3 and found it little, if at all, inferior to the lossless download.
If you'd prefer to try before you buy, classicsonline.com, who also offer this recording in 320k mp3, are offering a free track at the time of writing - follow the link.

Tomaso ALBINONI (1671-1751) Oboe Concertos, Op.7/3, 6, 9, 12; Op.9/2, 5, 8, 11.
Anthony Robson (oboe); Collegium Muicum 90/Simon Standage. Rec. 1995, DDD
CHANDOS CHACONNE CHAN0579 [71:48] - from theclassicalshop.net (320k mp3 or lossless)

Sinfonie a cinque, Op.2/1-6
Ensemble 415/Chiara Banchini - rec.2008, DDD.
Zig Zag Territoires ZZT090202 - from Amazon.co.uk (256k mp3)


The Chandos recording and performers have been around long enough for it to be almost self-recommending; indeed, its inclusion in the 30-CD Chandos anniversary box is more than justified. Having heard these recordings, you'll almost certainly want to obtain the others in the series.
The new recordings from Ensemble 415 are, if anything, even more delightful - indeed, Chiara Banchini is now almost as firmly established and her recordings as self-recommending as those of Simon Standage. Both recordings offer good sound, even if heard on earphones and an mp3 player; better still, with my computer coupled to the amplifier via my new toy, the Logitech Squeezebox.

Heinrich Ignaz Franz von BIBER (1644-1704) Virtuoso in the Making
Pastorella [5:05]; Sonata in E Major - Adagio [4:48]; Sonata in E Major - Aria & Variation: Adagio [6:32]; (poss. A BERTALI) Sonata à 3, per 2 Violini e Trombone 6:34
BIBER Fantasia [4:36] ; Fantasia - Gigue & Variation: Minuet [2:14]; Passacaglia for solo lute (arr. Ferdinand Fischer)* [7:34]; Johann Heinrich SCHMELZER Pastorella à 2 Violini 4:02; BIBER Sonata in C Minor [12:51]; Sonata in A Major - Adagio/Presto [5:32]; Sonata in A Major - Aria e Variation [7:25]
Ricordo (Kati Debretzeni - violin, Penelope Spencer - violin, Alison McGillivray - viola da gamba, violone, Adam Woolf - trombone, Matthew Wadsworth - theorbo, baroque lute, Robert Howarth - harpsichord, organ); *Matthew Wadsworth - baroque lute
LINN RECORDS CKD195 [67:00] - from linnrecords.com (mp3 and lossless)



I wouldn't recommend this recording to those who haven't yet added Biber to their library of recordings - better to start with the Mystery Sonatas on a budget-price Virgin Veritas twofer (5620622, John Holloway, etc. - don't bother to download this; it's cheaper to buy the CDs) or an almost equally inexpensive two-for-one of the Violin Sonatas on Harmonia Mundi (HMX290 7344.45, Romanesca). For those who already have the conventional collections, however, the enterprise and skill shown in assembling these works from various collections and performing them demands to be recognised. The lossless version sounds excellent. No booklet, but there are excellent notes which can be cut and pasted into a word processor.

Georg Philipp TELEMANN (1681-1767) Brockes-Passion
Birgitte Christensen, sop.; Lydia Teuscher, sop.; Marie-Claude Chappuis, mez.sop.; Donát Havár, ten.; Daniel Behle, ten.; Johannes Weisser, bar.; RIAS Kammerchor; Akademie für Alte Musik Berlin/René Jacobs
HARMONIA MUNDI HMC902013.14 [2CDs, 199:51] - from classicsonline.com (320k mp3)


This makes an interesting alternative to the familiar Bach Passions. I've missed getting this review online for this year's Holy Week, but this is music that is well worth hearing at any time of the year; at any rate, you should put a marker on it for next year. I'm pleased to see that classicsonline have added so many new labels to their repertoire recently, not least Harmonia Mundi, whose catalogue is bursting at the seams with eminent recordings. Both Handel and Telemann set the Brockes-Passion and Fasch set a reduced version of it on a Naxos recording which I reviewed last year. Bach's librettist also borrowed from Brockes' text. I prefer this Telemann setting to the Fasch, especially when the performance is so good and the recording more than acceptable in mp3 format. This is not to be missed. Classicsonline also have the Hungaroton recordings of the Telemann (HCD31130-2) and Handel settings (HCD12734-6), but these run to 3 CDs and are, therefore, proportionally more expensive. Passionato have the older Wenzinger recording of the Handel - 463 6442, 3 CDs, DG Archiv Originals.

Johann Sebastian BACH (1685-1750)
'Coffee' Cantata, BWV211; Mer hahn en neue Oberkeet Cantata, BWV 212 'Peasant Cantata'
Emma Kirkby (soprano), Rogers Covey-Crump (tenor), David Thomas (bass); The Academy of Ancient Music/Christopher Hogwood - rec. 1987. DDD.
DECCA OISEAU LYRE 417 6212 [52:06] - from passionato.com (320k mp3)


This is absolute perfection. Just over a year ago I welcomed a Berlin Classics recording of these two cantatas, directed by Peter Schreier, though marginally preferring versions by Helmut Rilling (Hänssler). Best of all is this Oiseau Lyre version, which I recommended then in every respect except that it remains at full price. Downloading in very acceptable mp3 sound solves the price problem, but, as with the Berlin Classics CD, leaves you without texts; fortunately, plenty of web-sites can offer these. I refer you to my review of the Schreier for an attempt to describe what fun the music is and for some of the linguistic oddities of the 'Peasant' Cantata.

Franz Xaver RICHTER (1709-1789)
Grandes Symphonies (1744), Nos. 7-12 (Set 2)
Sinfonia VII (Symphony No. 4) in C major [14:48]; Sinfonia VIII (Symphony No. 59) in B flat major [8:51]; Sinfonia IX (Symphony No. 69) in A major [13:08]; Sinfonia X (Symphony No. 82) in e minor [13:05]; Sinfonia XI (Symphony No. 27) in g minor [14:07]; Sinfonia XII (Symphony No. 5) in C major [14:58]
Helsinki Baroque Orchestra/Aapo Häkkinen - rec. Sello Concert Hall, Espoo, Finland, 6th-9th June, 2007. DDD.
NAXOS 8.570597 [79:06] - from classicsonline.com (320k mp3)

Sinfonia in D major, No. 53 (Trumpet Symphony) [12:03]; Sinfonie in D minor, No. 56 [11:25]; Sinfonia in G minor (with fugue), No. 29 [12:56]; Sinfonia in D major, No. 52 [10:18]; Sinfonie in F minor, No. 43 [15:04]
London Mozart Players/Matthias Bamert - rec. April 2006. DDD.
CHANDOS CHAN10386 [61:46] - from theclassicalshop.net (mp3 and lossless)



The first of these completes the Naxos recording of the twelve Sinfonias or Grandes Symphonies which F X Richter composed around 1740 and published in Paris in 1744, the first six of which appeared on 8.557818. Tim Perry welcomed that first volume: 'If you have any interest in 'big C' Classical music, you will enjoy this disc' - see review. I enjoyed the recording of Nos.7-12 enough to want to obtain the earlier Naxos CD. (See my full review of the CD).
It also prompted me to seek out the other recording of Richter's music in the excellent Chandos Contemporaries of Mozart series, with which David Blomberg was impressed: 'These pieces warrant more frequent performance on stage and the case for these pieces is extremely well put across by the London Mozart Players' - see review. Miraculously, that recording, of Symphonies Nos.29, 43, 52, 53 and 56, does not overlap at all with either of the Naxos CDs. These recordings help admirably to fill the gap between the music of Bach and his sons and that of Haydn and Mozart. Both come complete with their respective booklets.

Joseph HAYDN (1732-1809):
Symphonies Nos.21-39, 'A' (No.107) and 'B' (108)
Austro-Hungarian Haydn Orchestra/Adam Fischer - rec. 2001. DDD.
NIMBUS NI5683-7 [5 CDs] - from classicsonline (320k mp3)


This is, by general consent, the finest volume (Volume 2) in a very fine series. Dominy Clements recently gave a warm welcome to the complete set - NI1722: 8 CDs in mp3 sound - and I'm happy to report that my reaction to this volume fully endorses his recommendation. If you just want to try one volume from the series, this will do very nicely, except that I must add that, at £39.95, it costs almost twice as much as the complete set - £20 (post-free world-wide) if you buy from Musicweb. Like the CDs on that box set, the classicsonline download is in 320k mp3 sound - more than adequate. If you want to sample individual symphonies from the set, eMusic is the most economical way to do so - each track represents a fraction of whatever monthly tariff you subscribe to.
Start with No.22, nicknamed The Philosopher, No.26, Lamentatione, and No.31 Hornsignal, if you're planning to explore symphony by symphony. I compared Nos.26 and 32 with older Hungarian recordings on Hungaroton (Hungarian Chamber Orchestra/Vilmos Tatrai, Nos. 26, 44 and 45, HRC102; No.31 with the Harpsichord Concerto in D and the Concerto in F for Violin and Harpsichord, Liszt Ferenc Chamber Orchestra/János Rolla, HRC088, both no longer available). Good as those earlier versions are, the new Fischer versions outshine them.

Symphony No. 44 in E minor, Hob.I:44, 'Trauersinfonie' ('Mourning'); Symphony No. 88 in G major, Hob.I:88; Symphony No. 104 in D major, Hob.I:104, 'London':
Capella Istropolitana/Barry Wordsworth - rec. 1989. DDD.
NAXOS 8.550287 [72:22] - from passionato.com (320k mp3 and lossless) or classicsonline.com (320k mp3)


This is another recommendable recording to add to those which I included from this series in last month's Roundup. Like those other recordings, it combines good, often very good, performances of works from different periods - the Sturm und Drang No.44, No.88 - one of my favourite Haydn works - from immediately after the Paris period and the last numbered symphony from the set which Haydn composed for Salomon in London. As before, it's worth going for the higher-quality flac version from passionato, but that makes the price of the download an uncompetitive £5.99, when the CD can be obtained for that price or less. The 320k mp3 is, therefore, probably the better bet (£4.74 from passionato, £4.99 from classicsonline).

The Creation
Anthony Rolfe Johnson (tenor), Emma Kirkby (soprano), Michael George (bass), Choir of New College, Oxford, The Academy of Ancient Music Chorus, The Academy of Ancient Music, Orchestra of The Academy of Ancient Music/Christopher Hogwood
(sung in English) - rec. 1990. DDD.
DECCA L'OISEAU LYRE 430 7392 [2CDs, 98:53] - from Passionato.com (320k mp3)

Don't give up too early on this Hogwood recording - after a robust Representation of Chaos on track 1, the narration of the biblical text at the opening of track 2 is so absurdly sotto voce as to be inaudible at normal listening levels. The effect is to exaggerate Haydn's surprise outburst at the word let there be light and turn his witticism to slapstick. After this, things can, and do, only get better, though the problem with the tenor soloist's narration being recorded at too low a level remains. The chief attraction is Emma Kirkby, but all the other soloists, choir, chorus and orchestra are excellent; above all, so is Christopher Hogwood's direction. If you want The Creation in English - i.e. in the text originally prepared for Handel, with all its linguistic oddities - the choice lies between this and McCreesh (DG Archiv). Passionato.com have both, but the strong appeal of their download of this Hogwood version lies in the fact that it's not otherwise available, except on DVD. The mp3 sound is very acceptable.
John Quinn was certainly not wrong to list this recording as a Classic Classic; nor can I argue with his subsequent praise of the McCreesh. Ultimately, however, that problem with the tenor soloist had me turning to the Gardiner recording in German. (More next month.)
I resisted burning this recording to CDR - played directly from my computer linked to my audio system via the Logitech Squeezebox, I was able to listen right through without interruption. This is coming to be my preferred method of listening, partly because I just have too many CDs cluttering the place and the Logitech Squeezebox does the job more effectively than merely connecting my headphone output to the AV input of my amplifier. With two Squeezboxes synchronised, it's now possible to play the same music in my study and in the lounge.

Ludwig van BEETHOVEN (1770-1827)
Piano Concerto No. 3 in C minor, Op. 37 [35:10]
Piano Concerto No. 4 in G, Op. 58 [32:08]
Piano Concerto No. 5 in E flat, Op. 73 'Emperor' [35:48]
Artur Pizarro (piano); Scottish Chamber Orchestra/Sir Charles Mackerras
rec. Perth Concert Hall, 2-5 November 2008. DDD.
LINN RECORDS CKD 336 [67:34 + 35:48] - from linnrecords.com (320k mp3, lossless and studio master versions)


These performances have evoked some rather mixed reactions. Simon Thompson thought this a wonderful issue, though he had some small reservations - see review. I'm sorry to say that I incline more to the opinion of John-Pierre Joyce, who found the playing beautiful but just too understated - see review. Having been introduced to the Third Concerto by Schnabel on a set of 78s which I bought second-hand, later by Kempff's stereo remake and Stephen Kovacevich - the last of these, with Colin Davis, still my version of choice (Philips Duo, not currently available?). I found the Pizarro/Mackerras version a real disappointment. I don't think these concertos, especially No.3, would ever have become some of my all-time favourite works if I'd got to know them from these performances. All three performances bring out the inherent lyricism at the expense of the drama. The recording, in the lossless version, is every bit as good as ST reports the CD to be.

The Strauss Family in London
Johann STRAUSS I (1804-1849) Huldigung der Königin Victoria von Grossbritannien, Op. 103 [8:02]; Frederika Polka, Op. 239 [2:55]; March of the Royal Horse Guards (Orch. J. Georgiadis) [2:31]; Alice Polka Op. 238 [2:53]; Almack's Quadrille, Op. 243 [5:08]
Johann STRAUSS III Krönungs-Walzer, Op. 40 [6:30]
Johann STRAUSS I Exeter Polka, Op. 249 [2:08]
Johann STRAUSS II (1825-1899) Erinnerung an Covent-Garden, Op. 329 [7:28]
Eduard STRAUSS (1835-1916) Old England for ever Polka, Op. 239 (Orch. J. Georgiadis) [4:42]; Greeting Valse, on English Airs [7:30]
Johann STRAUSS II Potpourri-Quadrille (Orch. E. Peak) [5:31]
London Symphony Orchestra/John Georgiadis
Rec. St Barnabas Church, London, 9-10 January 1989. DDD.
CHANDOS COLLECT CHAN6691 [55:53] - from theclassicalshop.net (320k mp3)


Though it's true that no-one does the Strauss family like the Viennese, especially Willi Boskowsky, George Geordiadis and the LSO offer a strong challenge here, as they had on a number of earlier recordings. Unusually, there's more of Johann Senior here and even some of the little-known Johann III. The opening piece begins with Rule Britannia and ends with God save the Queen, but my favourite is the Reminiscence of Covent Garden, based on such music hall tunes as Champagne Charlie and The Daring Young Man on the Flying Trapeze, which I fell in love with on a long-deleted Decca Boskowsky LP. There should be a lossless version, but trying to find it leads to a 'not-found' page. The mp3 is more than acceptable and, at £4.80, good value. (But be advised that the CD costs only £4.99 direct from Chandos and even less from some dealers.)

Nikolai RIMSKY KORSAKOV (1844-1908)
Scheherazade, Op.35
Royal Philharmonic Orchestra/Sir Thomas Beecham (+ BORODIN Polovtsian Dances)
rec. 1957. ADD.
EMI CLASSICS 5 66983 2 [58:05] - from passionato.com (320k mp3 and lossless)

Hermann Krebbers (violin); Royal Concertgebouw Orchestra/Kirill Kondrashin (+ BORODIN Symphony No.2 in b minor)
rec. 1980. ADD.
PHILIPS ORIGINALS 475 7570 [71:29] - from passionato.com (320k mp3)


I find it so hard to choose between these two excellent classic versions of Scheherazade that I've listed them both. Beecham is inimitable, bringing out all the drama where appropriate and emphasising the lyricism of the quieter moments with those little nudgings of the tempo for which he was renowned. (See Paul Serotsky's review). Kondrashin, on the other hand, plays it straighter but equally effectively and his soloist Hermann Krebbers, is, if anything, even more in tune with the interpretation than the RPO's leader Stephen Staryk. Both recordings have worn well and sound fine in their lossless (Beecham) and mp3 (Kondrashin) versions; if anything, the older EMI recording has the edge but there is a very slight flaw early in the first track - a minute plop, reminiscent of static on an LP - which most listeners will hardly notice.
If forced to choose, I'd ignore that slight flaw and go for the Beecham, the version which I rushed out and bought 50 years ago, after I'd been entranced by hearing the music at a Liverpool Phil Prom with Charles Groves conducting. Beecham's coupling is preferable to Kondrashin's slightly under-characterised account of the Borodin Symphony but the latter, like all DG, Decca and Philips originals is on offer for £4.99 as I write.

Gustav MAHLER (1860-1911) Symphony No.8 ('Symphony of a Thousand')
Heather Harper, Lucia Popp, Arleen Auger, Yvonne Minton, Helen Watts, René Kollo, John Shirley-QuiRk, Martti Talvela; Vienna Boys' Choir; Vienna State Opera Chorus; Vienna Singverein; Chicago Symphony Orchestra/Sir Georg Solti - rec. 1971, ADD.
DECCA ORIGINALS 475 7521 [79:42] - from passionato.com (320kbps mp3)


This is a wonderful performance which easily continues to hold its own at or near the top of the pile. It's unlikely that so distinguished a set of soloists could ever again be assembled or that the best of Vienna and Chicago could be brought together as they were here. See Tony Duggan's comparative review for his modified rapture about this version.
Don't even attempt to listen to this on your mp3 player, however, with in-ear phones - it just sounds ridiculously tinny. Even with a decent pair of headphones the restrictions of mp3 players, even at 320k, were all too apparent. At least, playing through the Arcam obviated most, but not all, of the infinitesimal dropouts between tracks which were annoyingly apparent on headphones. I'd much rather have forgone the 16 track divisions in exchange for one track per movement, as on the eMusic download of the Telarc recording - who needs so many cue points, anyway, except a lecturer wanting to illustrate a point?
At this stage, I burned the music to CDR, using Winamp, a free programme which Passionato had recommended on an earlier occasion when I was having trouble with inter-track dropouts. The difference was amazing - the dropouts became almost unnoticeable and the recorded sound opened out. The total time is very close to the maximum for CDR, but you should just be able to get the whole symphony on one CD.
Since writing the above, I've invested in a pair of Logitech Squeezeboxes and I'm pleased to report that the recording sounds even better via the Squeezebox than on CDR, though the minute dropouts are still apparent.

Sir Arnold BAX (1883-1953)
Symphonic Variations (1916-18) [45:49]
Concertante for Piano (Left Hand) and Orchestra (1949) [22:22]
Ashley Wass (piano); Bournemouth Symphony Orchestra/James Judd
rec. Concert Hall, The Lighthouse, Poole, UK, 21-22 May 2008
NAXOS 8.570774 [68:11] - from classicsonline.com (320k mp3)

There's not much that I need add to the comprehensive reviews by Ian Lace and Rob Barnett, except that I don't necessarily regard the Chandos recording of the Variations as totally superseded. The Naxos mp3 sound is more than acceptable, except that there are minute hiatuses at one or two of the track joins - disconcerting but not disastrous. An inexpensive and delightful recording, but don't overlook the Fingerhut recording of the Symphonic Variations and Winter Legends, also available inexpensively as a download, with no problems of continuity between tracks - see review.

Cyril SCOTT (1879-1970)
Piano Concerto No. 1 in C (1913-14) [39:32]
Early One Morning - Poem for Piano and Orchestra (1931, rev.1962) [14:47]
Piano Concerto No. 2 (1958) [25:12]
John Ogdon (piano); London Philharmonic Orchestra/Bernard Herrmann
rec. 1970s. ADD
LYRITA SRCD.251 [79:44] - from emusic.com (variable bit-rate)


This could be a very succinct recommendation; I could write merely 'superbly done', as Rob Barnett's puts it in the final paragraph of his review. There are also reviews by Em Marshall and John Quinn who, collectively, have said all that need be said. I would add only that I incline more to the positive reviews of RB and EM, though I share some of JQ's reservations about the music. The mp3 download is very acceptable, even though not at the highest bit-rate available.

Steve REICH (b.1936): Tehillim
Steve Reich and various musicians/George Manahan
ECM 827 411-2 [29:52] - from emusic.com (2 tracks, variable bit-rate)



No medieval composer could possibly have written Tehillim, yet it sounds as timeless as if one did. These settings of Psalms 19, 34, 18 and 150 in Hebrew are guaranteed to take you out of this world after a hectic day. My only complaint concerns the shortness of the recording, but the fact that it comes on just two tracks from eMusic compensates by making it very inexpensive, when other versions run to four tracks.

John ADAMS (b.1947): Grand Pianola Music (1982); Shaker Loops; The Chairman Dances - foxtrot for orchestra; Short Ride in a Fast Machine
London Chamber Orchestra/Christopher Warren-Green; City of Birmingham Symphony Orchestra/Simon Rattle
EMI AMERICAN CLASSICS 2 06627 2 [74:28] - from passionato.com (320k mp3 and lossless)


This recording in the EMI American Classics series is as good an introduction as any to the music of John Adams, containing the familiar (The Chairman Dances and Short Ride) and the less familiar. The music is attractive, performances are idiomatic, the recording more than acceptable (for once I tried the mp3 version instead of the flac, which I normally go for when available). At £7.99 the price of the mp3 is (just) competitive with that of the CD (widely on offer at around £7.50 or less) but, at £9.99, the flac version isn't.

The Road to Paradise
In Ora Mortis Nostrae
Thomas TALLIS (c.1505-85) Miserere nostri [3:24]
The Pilgrim's Journey
Chant : Jacet granum - Clanat pastor [5:37] ; Robert PARSONS (c.1535-1571/ 2) Ave Maria [5:01] ; Benjamin BRITTEN (1913-1976) A Hymn to the Virgin [3 :53]
Media Vita In Morte Sumus
William BYRD (c.1540-1623) Christe qui lux es et dies [3:40] ; John SHEPPARD (c.1515-1558) Media vita in morte sumus [19:16]
Requiem Aeternam
Richard Rodney BENNETT (b.1936) A Good-Night (1998) [2:33]; John TAVENER (b. 1944) Song for Athene (1993) [6:28]; John SHEPPARD In pace in idipsum [4:27]
A Vision of Paradise
Gustav HOLST (1874-1934) Nunc dimittis (1915) [3:12]; William H. HARRIS (1883-1973) Bring us, O Lord God [4:15]; Herbert HOWELLS (1892-1983) Take him, Earth, for cherishing (1963) [9:37]; Chant : In paradisum
Gabrieli Consort/Paul McCreesh
rec. July 2006, The Parish Church of S. Alban the Martyr, Holborn, London. DDD.
DEUTSCHE GRAMMOPHON 477 6605 [74:11] - from passionato.com (320k mp3)

This mixture of ancient and modern is every bit as good as Dominy Clements' review indicates - he made it Recording of the Month - and just as good in download format, in very acceptable 320k mp3 sound, except, of course, for the lack of texts. When theclassicalshop and classicsonline offer the Chandos and Naxos booklets respectively, as part of the deal, why can't others follow suit? After The Road to Paradise, why not investigate the more recent DG/McCreesh offering, A Spotless Rose, 477 7635, which I recently recommended? That, too, is available from passionato.com.