£11 post-free anywhere
Normal service resumed
---
Recordings of the Month
June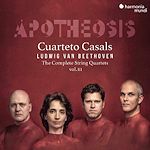 Beethoven String Quartets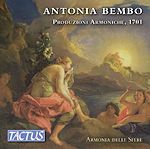 Produzioni Armoniche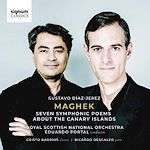 Seven Symphonic Poems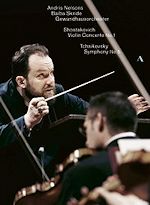 Shostakovich VC1 Baiba Skride
Tchaikovsky Symph 5 Nelsons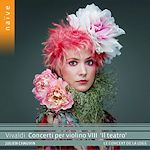 Vivaldi Violin Concertos
May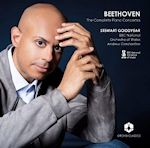 Beethoven Piano Concertos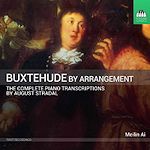 Stradal Transcriptions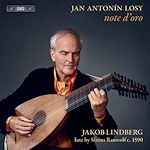 LOSY Note d'oro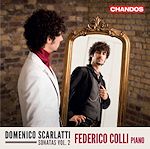 Scarlatti Sonatas Vol 2
alternatively
Classicsonline AmazonUK AmazonUS

Franz LISZT

(1811-1886)
Complete Piano Music - Volume 28
Ludwig van BEETHOVEN/

Franz LISZT

Symphony No. 9 (transc. two pianos, S.657 (1851)) [61:04]
Leon McCawley (piano 1); Ashley Wass (piano 2)
rec. 19-21 January 2007, Potton Hall, Suffolk, England. DDD
NAXOS 8.570466 [61:04]


" …I consider my time well employed if I have succeeded in transferring to the piano not only the grand outlines of Beethoven's compositions but also those numerous fine details, and smaller traits that so powerfully contribute to the completion of the ensemble." Liszt (1865)C

The splendid Naxos series of Liszt's Complete Piano Music continues its momentum with this winning release of a seminal work of the Romantic orchestral repertoire in its guise as a two piano transcription.

Last year I selected two discs from this series as my 2007 'Records of the Year': Volume 24 played by Giuseppe Andaloro featuring the Grosses Konzertsolo and Four Mephisto Waltzes on 8.557814 (see review) and Volume 25 played by Alexandre Dossin of Liszt's Verdi Concert Paraphrases and Transcriptions on 8.557904 (see review). More recently I enjoyed Volume 27 played by William Wolfram in Liszt's Donizetti Operatic Reminiscences and Transcriptions on 8.570137 (see review).

A rare local opportunity to hear a performance of Liszt's two piano transcription of Beethoven's Ninth Symphony arose last summer. I had tickets for a recital by the duo of Martin Roscoe and Ashley Wass who were performing at Stoneyhurst College, Clitheroe. Unfortunately at the last moment I was unable to attended. Thankfully this winning Naxos release provides a considerable degree of compensation.

Before the days of gramophone records and radio broadcasts the only means of reproducing music from the opera and concert-hall was by pared down transcriptions that were principally for the piano and intended for performance in the drawing room or salon. Liszt was the undisputed master of the art; making numerous arrangements of songs, operas, symphonies. These, sometimes known as piano reductions, were the lifeblood of many virtuoso performers in Liszt's day. Although providing no financial profit to the original composer: Donizetti, Bellini, Rossini, Wagner, Verdi, Schubert et al, all benefited from the promotional effect to a wider audience. There were also numerous transcriptions prepared for other solo instruments such as those by Niccolò Paganini for violin and Alfredo Piatti for cello.

The reason why Liszt should take the trouble to prepare piano transcriptions of all nine of Beethoven symphonies is rooted in his lifelong admiration for the composer. Revering Beethoven from an early age Liszt grew up with a portrait of Beethoven displayed on the wall of the family home. He was only a stripling of eleven when his teacher Carl Czerny took him to Beethoven's home. It seems that Beethoven had a repugnance towards child prodigies and it was only at the insistence of his friend Czerny that he allowed Liszt to play for him. Beethoven also asked Liszt to transpose a J.S. Bach fugue into another key. Liszt recalls how Beethoven stroked his hair, calling him "a devil of a fellow" and "a regular young Turk." After playing a movement of the Piano Concerto No. 1 in C Major Beethoven held Liszt by both hands and kissed his forehead.A

Liszt regarded the kiss from Beethoven (the Weihekuss) as a touchstone in his career and he began to see that he should dedicate his life to promote the music of Beethoven. With an obsessive fervour he embarked on a collection of items that had been owned by Beethoven, taking possession of Beethoven's death mask, his Broadwood piano and also for a time Beethoven's will. Furthermore, he was primarily responsible for leading the campaign and underwriting the funds for the erection in 1845 of Beethoven's bronze statue, sculptured by Ernst Julius Hähnel, in the Münsterplatz, Bonn in remembrance of Beethoven's 75th birthday.A

Liszt soon became one of the most notable solo performers of Beethoven's piano music both in concert and recital. Biographer Alan Walker writes that as a conductor of Beethoven's Ninth Symphony Liszt "became widely acknowledged to be the world's greatest living exponent." It is recorded that in 1856 at the summer music festival at Magdeburg in Germany, Liszt conducted to great acclaim a performance of Beethoven's Ninth with an orchestra of a hundred players and a choir of three hundred and fifty.B

It was at his retreat at the monastery of Madonna del Rosario on Monte Mario outside Rome that Liszt completed his series of piano transcriptions of Beethoven's nine symphonies. The task had been undertaken over a twenty-five year period and completed with much persuasion and encouragement from his publishers Breitkopf & Härtel.C In June 1854 it is documented that at the Brussels home of composer Louis Kufferath, Liszt performed a recital of the two piano transcription of Beethoven's Ninth Symphony in partnership with Anton Rubinstein, the famed Russian virtuoso pianist and composer.B
 
Liszt's piano transcriptions of the Beethoven symphonies are universally acknowledged as a most impressive achievement. While Liszt fully acknowledged that any transcription "can only ever expect to remain a very poor and far off approximation" of the original, he stated that he would "endeavour to overcome the worst difficulties and to furnish the pianoforte-playing world with as faithful as possible an illustration of Beethoven's genius."C

The amount of orchestral detail that Liszt incorporates into the texture of the four movement Ninth Symphony is impressive and the numerous technical problems are surmounted with great accomplishment.C Technically there are some aspects of the gigantic and enthralling Ninth Symphony that proved to be hard nuts to crack even for a man of Liszt's talents. At one point, around 1864, Liszt wanted to cease the task of transcribing the choral finale of the Ninth Symphony but Breitkopf & Härtel were insistent that Liszt continue to completion.C This transcription is not an example of Liszt the theatrical showman taking the score of the Ninth Symphony for his own indulgence. Liszt represses his creative compulsions in tribute to the genius of Beethoven.

With Liszt's transcription of Beethoven's Ninth, the partnership of Leon McCawley and Ashley Wass responds to the considerable challenges with enthusiasm, stamina and assurance. Their interpretation of the opening movement Allegro, ma non troppo, un poco maestoso comes across as an epic journey through music of absorbing grandeur. The joyously melodic and satirical drama of the Molto vivace is given a performance of spirit and exhilaration. I loved the way the oceanic emotional depths of the Adagio molto e cantabile- Andante moderato were conveyed as a sublime outpouring of exaltation. The players set the pulse racing with the unconfined joy of the triumph and glory of the Finale marked Presto. Throughout I was struck by feelings of intense turbulence, high drama and energy, laced with rapture, combined with a sense of spiritual conviction for this wonderful music.

The essay from Keith Anderson in the booklet is of a decent standard and I was impressed by the sound quality produced at the popular recording venue of the Potton Hall, Suffolk.

Michael Cookson



Notes
AFranz Liszt (Volume 1), 'The Virtuoso Years 1811-1847' by Alan Walker. Publisher: Cornell University Press (1983, revised edition 1987) ISBN 0-8014-9421-4. Pg. 60, 83, 85, 417-426

BFranz Liszt (Volume 2), 'The Weimar Years 1848-1861' by Alan Walker. Publisher: Cornell University Press (1989) ISBN 0-8014-9721-3.
Pg. 245, 402, 403

CFranz Liszt (Volume 3), 'The Final Years 1861-1886' by Alan Walker. Publisher: Cornell University Press (1997) ISBN 0-8014-8453-7.
Pg. 62, 63

Liszt works list
As part of the International Music Score Library Project, Wikipedia (the free on-line encyclopedia) hold a detailed and helpful guide titled 'List of Compositions by Franz Liszt' that is based Humphrey Searle's 1966 Catalogue of Works and evidently contains additions made by Sharon Winklhofer and Leslie Howard. Designed in two sections the list of Searle numbers (S) run from S.1-S.350 and S.351-S.999. This list proves to be valuable tool for Lisztians on: S.1-350 and S.351-999

Liszt's Letters
Some 260 of Liszt's letters are available in English translations.




Donate and keep us afloat
New Releases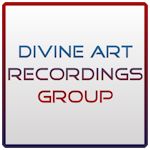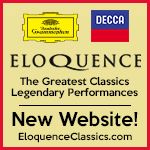 Special offer 50% off
15CDs £83 incl. postage


Follow us on Twitter
Editorial Board
MusicWeb International
Founding Editor
Rob Barnett
Editor in Chief
John Quinn
Seen & Heard
Editor Emeritus
Bill Kenny
MusicWeb Webmaster
David Barker
Postmaster
Jonathan Woolf
MusicWeb Founder
Len Mullenger