£11 post-free anywhere
Normal service resumed
---
Recordings of the Month
July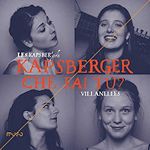 KAPSBERGER
Che fai tù? - Villanelles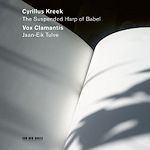 Cyrillus KREEK
The suspended harp of Babel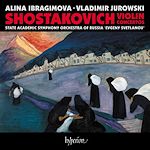 SHOSTAKOVICH
violin concertos - Ibragimova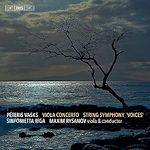 Peteris VASKS
Viola concerto - Maxim Rysanov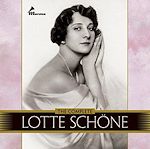 The Complete Lotte Schöne
June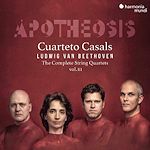 Beethoven String Quartets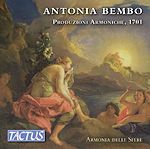 Produzioni Armoniche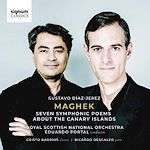 Seven Symphonic Poems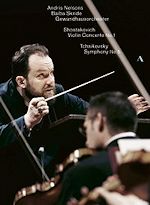 Shostakovich VC1 Baiba Skride
Tchaikovsky Symph 5 Nelsons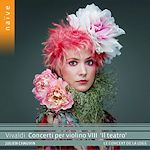 Vivaldi Violin Concertos
Alternatively Classicsonline

Franz LISZT

(1811-1886)
Complete Piano Music. Vol. 27 - Donizetti Operatic Reminiscences and Transcriptions
Valse de concert sur deux motifs de Lucia et Parisina, S.214/3 (pub. 1852) [9:48]
Réminiscences de Lucrezia Borgia (second version), S.400 (1840) (Trio du second Acte [10:02]; Chanson ŕ boire (Orgie) - Duo - Finale [13:37])
Réminiscences de Lucia di Lammermoor: (Andante final (the sextet) S.397 (1835-36) [5:04]; Marche funčbre et Cavatine de la Lucia di Lammermoor, S.398 (1835-36) [10:33])
Spirto gentil de l'opéra La Favorite, S.400a [7:12]
Marche funčbre de Dom Sébastien, S.402 (1844) [9:41]
William Wolfram (piano)
rec: 13-15 January 2006, Glenn Gould Studio, CBC, Toronto, Canada. DDD
NAXOS 8.570137 [65:56]


"Whoever really wants to know what Liszt has done for the piano should study his old operatic fantasies. They represent the classicism of piano technique." Johannes Brahms

This Naxos series of the Complete Piano Music of Liszt has been going from strength to strength. A couple of months ago I selected two discs from this series as my 2007 'Records of the Year': volume 24 played by Giuseppe Andaloro on 8.557814 and volume 25 played by Alexandre Dossin on 8.557904.

Performed by American soloist William Wolfram this instalment contains a selection of attractive operatic transcriptions and reminiscences from the operas of Gaetano Donizetti. This is Wolfram's second disc in the series and I enjoyed reviewing his earlier volume 20 from 2003 that includes the 2 Concert Etudes; 3 Etudes de concert; Etude en douze exercices and Mazeppa on Naxos 8.557014.

Liszt was a highly prolific and versatile composer who, according to Humphrey Searle's works listA (1966), produced around eight hundred scores - embracing most genres - about half of which are for piano. A more recent Liszt work listB identifies around a thousand works.

In the days before gramophone records, radio broadcasts and the miniature score, save for attending an actual performance, music-lovers only had access to orchestral and operatic scores in pared down arrangements that were principally for the piano and for performance in the drawing room or salon. Liszt was the undisputed master of the 'art of the transcription' making numerous arrangements of songs, operas and symphonies. He mainly championed the music of those contemporaries that were in vogue or he felt deserved attention. For example, the reputation of Schubert's lieder was greatly enhanced by the liberal advocacy of Liszt's numerous transcriptions.

Transcriptions and arrangements, sometimes known as piano reductions - also prepared for other solo instruments such as the violin and cello - were the lifeblood of many virtuoso performers in Liszt's day. Although providing no financial profit to the original composer, Donizetti, Bellini, Rossini, Wagner and Verdi all benefited from Liszt's forays into their operatic works by assisting in the dissemination of their scores to a wider audience. The transcription served to popularise the melodies from their operas and still further advance their reputations. Liszt knew many of the famous operas of the day intimately having conducted many of them in his role as Kapellmeister at Weimar. A Liszt transcription was no mere plagiarism but a sincere tribute from one great composer to another. A quick check reveals that opera paraphrases and transcriptions often formed a significant and popular part of a Liszt piano recital programme.

The first work here is the Valse de concert sur deux motifs de Lucia et Parisina, S.214/3. The Valse de concert was one of a set of three Caprices valses and the score was published in 1852. Liszt uses as a theme the aria Verranno a te sull'aure from Lucia di Lammermoor (1835) and also a theme from the second act of Parisina d'Este (1833). Searle describes the Valse de concert as having, "all the freshness and brilliance of Liszt at his youthful best."A

For the next score Réminiscences de Lucrezia Borgia, S.400 Liszt has turned to the opera Lucrezia Borgia (1833, rev. 1839 and 1840) that Donizetti based on Victor Hugo's dramatic play. Cast in two parts the Lucrezia Borgia Réminiscences published in 1849 were held in high regard by the composer. In the first piece Liszt utilises material from the trio of the opera titled Trio du second Acte and with the second piece he takes music from the Chanson ŕ boire from act two and also from the prologue. It seems that this is Liszt's revision of an earlier score from Hamburg in 1840.

The Réminiscences de Lucia di Lammermoor is taken from Donizetti's three act opera of 1835 based on Sir Walter Scott's novel The Bride of Lammermoor. It was composed in 1835-36 and is in two parts which were published separately in 1841 and 1844. The first, the Andante final, S.397 is a transcription of the celebrated sextet from the second act. The second, the Marche funčbre et Cavatine de la Lucia di Lammermoor, S.398 is based on the funeral march that laments the death of Lucia from act three and the cavatina.

Donizetti's four act opera La Favorite was completed in 1840 for Paris. Wagner clearly admired La Favorite making several arrangements including a piano score. Liszt uses Wagner's arrangement as the basis for his transcription of Fernando's beautiful cavatina from the fourth act titled Spirto gentil, S.400a.

The final work on the disc is from Dom Sébastien, roi de Portugal, the last of Donizetti's operas to be composed. Donizetti considered this grand opéra in five acts, completed in 1843 for Paris, to be his masterpiece. It was in 1844 that Liszt made his transcription of the opera's funeral march. Liszt must have been most proud of his Marche funčbre arrangement because in 1845 he presented a "dedicated copy"C to Queen Maria II of Portugal at the royal palace in Lisbon. Donizetti himself also admired Liszt's Marche funčbre transcription, a tour de force of the répertoire, calling on a friend to, "Buy Liszt's arrangement of the March; it will make your hair stand on end."C
 
New York City-based pianist William Wolfram is on splendid form throughout these technically difficult, emotionally demanding and physically taxing works. He expertly negotiates the wide gamut of intense emotions. I was able to identify: the stormy power of anger, the hurt of jealousy, the immediacy of the dark melancholy of abandonment, the turbulent emotional depths of the heartbreaking pain of grief, the sensitivity of the rapture and elation of love and the surging energy of the dread of impending violence. This 2006 Toronto recording is clear but a touch bright for my taste. 

Michael Cookson

see also review by Dan Morgan

Notes
A 'The Music of Liszt' by Humphrey Searle, Dover Publications, second revised edition (1966)

B As part of the International Music Score Library Project, Wikipedia (the free on-line encyclopedia) hold a detailed and helpful guide titled 'List of Compositions by Franz Liszt' that is based Humphrey Searle's 1966 Catalogue of Works and evidently contains additions made by Sharon Winklhofer and Leslie Howard. Designed in two sections the list of Searle numbers (S) run from S.1-S.350 and S.351-S.999. This Wikipedia list proves to be valuable tool for Lisztians.

C Franz Liszt (Volume 1), 'The Virtuoso Years 1811-1847' by Alan Walker, Publisher: Cornell University Press (1983, revised edition 1987) ISBN 0-8014-9421-4. Pg. 411

Liszt's letters: Some 260 of Liszt's letters are available in English translations.



Donate and keep us afloat
New Releases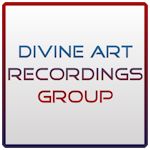 Click to see New Releases
Get 10% off using code musicweb10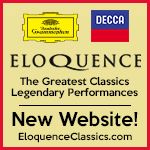 Special offer 50% off
15CDs £83 incl. postage


Follow us on Twitter
Editorial Board
MusicWeb International
Founding Editor
Rob Barnett
Editor in Chief
John Quinn
Seen & Heard
Editor Emeritus
Bill Kenny
MusicWeb Webmaster
David Barker
Postmaster
Jonathan Woolf
MusicWeb Founder
Len Mullenger