Chopin Edition 17CDs
now available separately
£11 post-free anywhere

---
Recordings of the Month
August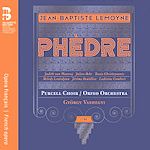 Jean-Baptiste LEMOYNE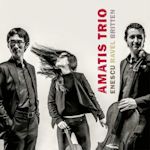 Enescu Ravel Britten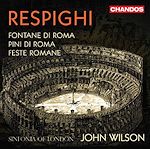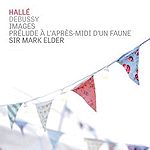 Debussy Images etc.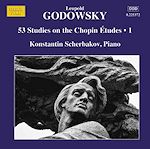 53 Studies on Chopin Études 1
Konstantin Scherbakov (piano)
July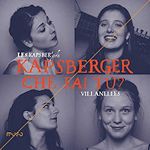 KAPSBERGER
Che fai tù? - Villanelles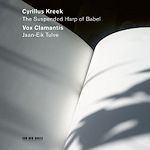 Cyrillus KREEK
The suspended harp of Babel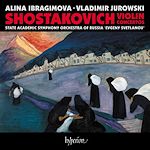 SHOSTAKOVICH
violin concertos - Ibragimova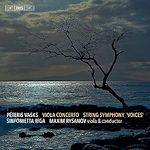 Peteris VASKS
Viola concerto - Maxim Rysanov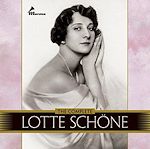 The Complete Lotte Schöne
MusicWeb International reviews more classical CDs than any other site.
Your clickable banner could be here: details - If you cannot see an advert click here.


Friday September 25th
Paul CORFIELD GODFREY (b. 1950)
The Children of Húrin
Volante SO
PRIMA FACIE PFCD126/7 [78:11 + 56:21] [MP]

A decent demo recording of a work which will be a powerful addition to the repertoire when it finally achieves its first performance.
Sir Edward ELGAR (1857-1934)
Enigma Variations, In the South (Alassio), Pomp & Circumstance March No.4
Royal PO/Sir Yehudi Menuhin rec. 1994
TRING TRP018 [59:19] [RMo]

A wholly satisfying compilation.
George Frideric HANDEL (1685-1759)
Apollo e Dafne, Harp Concerto
Thomas Hemsley (baritone) Osian Ellis (harp) Geraint Jones O/Geraint Jones, Boyd Neel O/Thurston Dart rec. 1955/57
CAMEO CLASSICS CC9127 [69:28] [JW]

Leading conductors, instrumentalists, and singers in full communicative flight.
Elegy
Luc Tooten (cello) Stéphane De May (piano) Flemish Radio Ch/Bo Holten rec. 2010
DANACORD DACOCD731 [63:47] [JF]

A varied, imaginative, and interesting programme.
Garden of Joys and Sorrows
Works by Aguila, Debussy, Takemitsu, Dubois & Gubaidulina
hat trick rec. 2014
BRIDGE 9472 [59:41] [GPu]

A beautifully played programme, in which each work is illuminated by several (in some cases all) of the other works.
What's Next Vivaldi?
Patricia Kopatchinskaja (violin); Il Giardino Armonico/Giovanni Antonini rec. 2018
ALPHA 624 [70:54] [BW]

A very mixed bag; well worth having for four of the five Vivaldi concertos, but not for the rest.
Benjamin Frankel's May Day Overture by John France

RECENT ARTICLES

Listening Studio Report: Britten's Peter Grimes by Len Mullenger

Exploring Sir Richard Rodney Bennett's Anniversaries by John France

Hanna Hedman, record producer - an obituary by Göran Forsling

Gerhard's Wind Quintet - An Early Recording by John France

NOTICES

[New] Naxos launches MusicBox - see our review

The English Music Festival - October 9 & 10 in Sussex - see here for details

You may have noticed that MusicWeb is not a secure site and does not have an SSL certificate. Our URL shows an open lock and we are http rather than https. If this worries you I assure you it is because we do not need one as we do not hold any data on our visitors so your privacy cannot be compromised. Any financial transactions are carried out by the secure third party Pay-Pal.

NEW from Acte Prealable
Chopin Complete Edition for a massive saving - only Ł100 instead of Ł187!
AP0474 Józef Wieniawski (1837-1912) Piano Works 5
AP0477 The Organ of Cathedral of St. John Evangelist and St. John Baptist of Lublin

An appeal from The Tallis Scholars

| | |
| --- | --- |
| | For all of our 25 years, MusicWeb International has not operated a PayWall. We can keep it free if you can be persuaded to make a donation. Click the Donate button to help us. |

Publishing schedule
Monday: Other reviews (nostalgia, books, jazz, other music)
Friday: Articles
Live performance reviews posted daily at Seen and Heard

Shopping on-line? Help us by doing it through the MusicWeb sales page.




ArkivMusic has more than 10,000 titles in its ArkivCD reissue program. These are recordings that have previously been out of print or otherwise unavailable.

MusicWeb International - Founder: Len Mullenger, Founding Editor: Rob Barnett, Regular Reviewers (UK unless indicated): Steve Arloff, Stephen Barber, David Barker [New Zealand], Rob Barnett, Nick Barnard, Robert Beattie, Dave Billinge, Maximilian Burgdörfer, Philip Buttall, Rob Challinor, Dominy Clements [Netherlands], Michael Cookson, Robert Cummings [USA], Robert Farr, Göran Forsling [Sweden], John France, Paul Corfield Godfrey, Stephen Greenbank, Michael Greenhalgh, Richard Hanlon, Gary Higginson, Christopher Howell [Italy], Des Hutchinson [Australia], William Kreindler [USA], Ian Lace, Richard Masters [USA], Rob Maynard, Ralph Moore, Dan Morgan, Mike Parr [Canada], Gwyn Parry-Jones, Glyn Pursglove, John Quinn, Marc Rochester, Curtis Rogers, Stuart Sillitoe, Simon Thompson, Steve Vasta [USA], Johan van Veen [Netherlands], Raymond Walker, Jonathan Welsh, Roy Westbrook, Jim Westhead, Michael Wilkinson, Brian Wilson, Jonathan Woolf, Leslie Wright [USA], Mark Zimmer [USA]. A complete list of contributors can be seen here


Disclaimer
Any opinions expressed in reviews or articles on this site are those of the author and do not necessarily represent the views of the site owner, Len Mullenger or the Editors. Reviewers and authors retain copyright in their work unless it has been paid for or commissioned by the site owner.

Founder: Len Mullenger 1995

MusicWeb International is a registered Trade Mark 2265784; MCPS/PRS Online Exploitation Licence LE000498.

Discs for review may be sent to:
Jonathan Woolf
76 Lushes Road
Loughton
Essex IG10 3QB
United Kingdom
Ph. 020 8418 0616
jonathan_woolf@yahoo.co.uk

MusicWeb Visitor Loyalty
In 12 months
96,000 visitors visited MusicWeb more than 200 times
in addition another
56,000 visited more than 100 times
63,000 more than 50 times (approx once a week)
67,000 more than 25 times
59,000 more than 15 times
60,000 more than 10 times (approx once a month)

Donate and keep us afloat
New Releases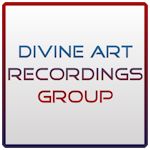 Click to see New Releases
Get 10% off using code musicweb10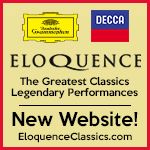 Special offer 50% off
15CDs £83 incl. postage


Follow us on Twitter
Editorial Board
MusicWeb International
Founding Editor
Rob Barnett
Editor in Chief
John Quinn
Seen & Heard
Editor Emeritus
Bill Kenny
MusicWeb Webmaster
David Barker
Postmaster
Jonathan Woolf
MusicWeb Founder
Len Mullenger