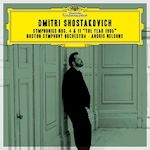 Shostakovich 4, 11 Nelsons
Transparent Granite!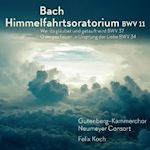 Nothing but Praise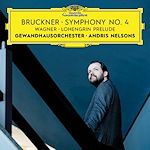 BrucKner 4 Nelsons
the finest of recent years.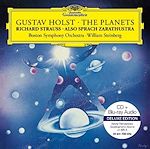 superb BD-A sound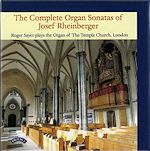 This is a wonderful set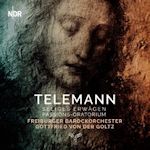 Telemann continues to amaze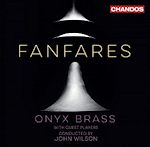 A superb disc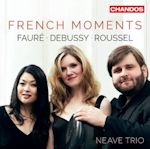 Performances to cherish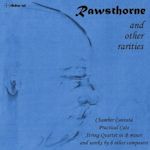 An extraordinary disc.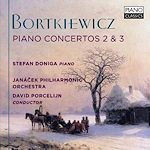 rush out and buy this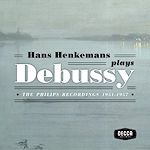 I favour above all the others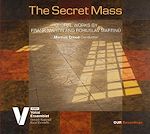 Frank Martin - Exemplary accounts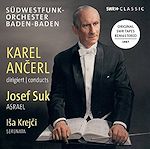 Asrael Symphony
A major addition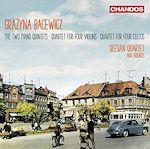 Another Bacewicz winner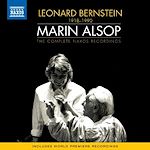 An outstanding centenary collection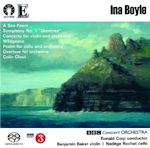 personable, tuneful, approachable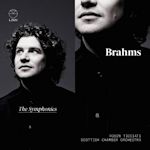 a very fine Brahms symphony cycle.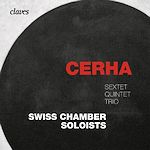 music that will be new to most people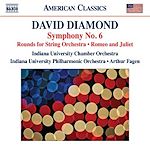 telling, tough, thoughtful, emotionally fleet and powerfully recorded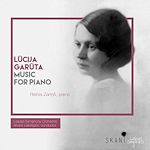 hitherto unrecorded Latvian music
Some Independent Label Recordings: January – February 2017 Part Two
By Brian Wilson

Part 1 of this survey is online here.

Index
BACH – Organ Works Volume 2 – Suzuki_BIS
- Volume 5 - Fagius_BIS
BAX – Choral Music – Westminster Abbey (+ FINZI, IRELAND)_Hyperion
BERNSTEIN – Symphonies 1 and 2 – Alsop_Naxos
BLISS – Violin Concerto; Colour Symphony; Miracle in the Gorbals, etc – Bliss_Beulah
BRITTEN – Bridge Variations – see Elgar
BRUCKNER – Symphony No.7 – Kreizberg_Pentatone
BUXTEHUDE – Trio Sonatas – La Rêveuse_Mirare
- (also earlier release with REINCKEN – below)
CHOPIN – Piano Concerto No.2, etc. – Askenase, etc._Beulah
ELGAR – For the Fallen – Elder (+ BAX In Memoriam)_Hallé
- Introduction and Allegro – Simović (+ BRITTEN, VAUGHAN WILLIAMS)_LSO Live
FINZI – Choral Music – Westminster Abbey (+ BAX)_Hyperion
GLASS – Violin Concerto No.1 – Kremer_Classic FM; (arr. Saxophone) Dickson_RCA/Sony
– Violin Concerto No.2 – McDuffie_LPO Live
GOODWIN – 633 Squadron, etc. – Goodwin_Marco Polo
HARVEY – Deo – St John's College, Cambridge_Signum
- The Summer Cloud's Awakening – Latvia Radio Chorus_Hyperion
HAYDN – Symphony No.85 – Le Concert de la Loge (+ RIGEL, JC BACH, etc)_Aparté
- Symphony No.85 – see La Harpe Reine below
- Symphony No.101 – Beecham; 'Gypsy' Piano Trio, etc._Beulah
HUMPERDINCK – Hänsel und Gretel – Karajan_Beulah
KRAUS Symphonies – Concerto Köln_Capriccio
MAHLER – Symphonies Nos. 1-9 – Nott_Tudor
PURCELL – King Arthur – Deller_Harmonia Mundi
REINCKEN – Hortus Musicus – La Rêveuse (+ BUXTEHUDE)_Mirare
SCHUBERT – Four Impromptus – Matthew Cameron (+ CHOPIN, LISZT)_Arabesque
SHOSTAKOVICH – Violin Concertos 1 and 2 – Zimmerman_BIS
- Piano Concertos Nos. 1 and 2, etc. – Giltburg_Naxos; Alexeev_Classics for Pleasure
SIBELIUS – Violin Concerto – Kulenkampff (+ Art of Georg Kulenkampff)_Beulah
SMETANA – Má Vlast – Hrůša_Tudor
STRAVINSKY – Ballets - Kreizberg
SULLIVAN – Yeomen of the Guard; Mikado – Godfrey_Beulah
- Pineppale Poll ballet – Mackerras (+ VERDI)_Beulah
TCHAIKOVSKY – Symphony No.1 – Heras-Casado_Harmonia Mundi
VAUGHAN WILLIAMS – Tallis Fantasia – see Elgar
VERDI – The Lady and the Fool – Mackerras_Beulah
The Art of David Oistrakh – Volumes 1-3_Beulah
La Harpe Reine: Musique à la cour de Marie-Antoinette – Les Arts Florissants_Harmonia Mundi
Luther and the Music of the Reformation – Vox Luminis_Ricercar
Music for a Prussian Salon – Boxwood and Brass_Resonus
O Rosa Bella – Deller_Beulah
Remembering Alfred Deller – Bowman, Blaze_Divine Art

***

O Rosa Bella contains a series of recordings made early in his career by the ground-breaking counter-tenor Alfred Deller. Johannes CICONIA's and John BENYNGHAM's settings of that work which open and close the programme give the collection its title and there is music by Thomas CAMPION, John DOWLAND, Giovanni GABRIELI, Thomas GREAVES, George Frideric HANDEL, Pelham HUMFREY, Thomas MORLEY, Henry PURCELL, Thomas WEELKES and John WILBYE, recorded between 1949 and 1953. BEULAH 1PS5 [83:08] - from iTunes or 7digital.co.uk (mp3) or Qobuz (lossless).

Though modern period practice inevitably makes Deller's approach sound somewhat dated, it was revelatory in its day and paved the way for today's practitioners. As I wrote in a Download Roundup when some of these tracks were released separately in 2010 and again in DL News in 2013, Deller's beautiful voice is always worth hearing and the recordings mostly wear their age lightly in the Beulah transfers. (The Messiah excerpts on tracks 17 and 18 are a rare exception).

Those wishing to explore Deller's output further are well served by the various Vanguard box sets, still available from Musical Concepts but several are offered more economically as downloads from 7digital.com, where even the 7-CD box of folksongs and ballads costs a mere £4.49 (mp3) and the 6-CD Purcell set costs the same for mp3 and only £4.99 in lossless sound.

There's quite a lot of PURCELL on the Beulah, which prompted me to try Deller's much later work conducting his King Arthur, now coupled with the Masque from Timon of Athens on mid-price Harmonia Mundi Gold HMG50252.53. Though praised on its release in 1978 for the use of period instruments and offering some fine singing, it has been supplanted by more recent recordings. The Frost Scene, for example, a remarkable foreshadowing of Winter from Vivaldi's Four Seasons, sounds much more effective from Hervé Niquet and Le Concert Spirituel on Glossa GCD921608.

Remembering Alfred Deller is not, as you might think, a collection of his recordings but was made by two modern counter-tenors, James Bowman and Robin Blaze and containing music associated with or composed for Deller, including as the main item John BLOW's Ode on the Death of Mr. Henry Purcell. For full details of this Divine Art Album (DDA25114) please see review by Jonathan Woolf. In addition to the purchase links in the review, it's available in better-than-CD 24-bit sound, with pdf booklet, from eclassical.com.

Dietrich BUXTEHUDE (1637-1707) Trio Sonatas: Uppsala Manuscript
Sonata in a minor, BuxWV272 [8:27]
Dietrich BECKER (1623-1679) Sonata and Suite in D [14:59]
Anonymous Viola da gamba Sonata [8:42]
Dietrich BUXTEHUDE Sonata in g minor Op.2/III, BuxWV261 [13:47]
Sonata in D, BuxWV267 [8:37]
Sonata and Suite in B-flat, BuxWV273 [14:38]
La Rêveuse/Benjamin Perrot (theorbo), Florence Bolton (viola da gamba)
rec. German Protestant Church, Paris, October 2015. DDD.
MIRARE MIR303 [69:10] Download only. Reviewed as 24/96 download with pdf booklet from eclassical.com. Purchasers in GB£ may find the Presto download better value.

We tend to think of Buxtehude in terms of his sacred music and organ works – it was the latter in particular that Bach walked all that way to hear – so his trio sonatas have been comparatively neglected. The Op.1 and Op.2 sets have received fine performances from Ton Koopman and Amsterdam Baroque (Challenge Classics), a team led by John Holloway (Naxos) and the Purcell Quartet (Chandos) but with the exception of BWV261, from his Op.2 publication, all the Buxtehude sonatas here are to be found only in the Uppsala manuscript* and have been recorded together before only by John Holloway's team on Naxos (Chamber Music III, 8.557250).

The new Mirare release complements an earlier La Rêveuse recording of BuxWV266, 269 and 271, with two sonatas by Johann Adam REINCKEN Hortus Musicus on Mirare MIR074 [67:11], also download only and reviewed as a lossless download from eclassical.com.

Though unpublished, the music on MIR303 is in no way inferior to the Op.1 and Op.2 collections and it receives very persuasive performances and recording together with very valuable notes. I particularly enjoyed the fact that whereas other performers adopt the same instrumentation throughout**, La Rêveuse ring the changes, for example between harpsichord and organ. The earlier album is in 16-bit only but little the worse for that.

* The anonymous solo sonata comes from the Bodleian Library.

** As, for example, the three members of Convivium in the Op.1 Sonatas (Hyperion CDA67236). Kirk McElhearn thought these performances too slow to 'sell' Buxtehude's chamber music – review – though others have been more positive, with 3 stars from the Penguin Guide and a 4+4 rating from BBC Music Magazine. Having downloaded that recording with pdf booklet from hyperion-records.co.uk I found the performances a trifle staid after those of La Rêveuse but very enjoyable in their own right.

Music for a Prussian Salon
Franz TAUSCH (1762-1816)
XIII Pièces en Quatuor, Op.22, Suite No.1 (for two clarinets, horn and bassoon) []
Johann STAMITZ (1717-1757) Three Quartets for clarinets and horns (1762) []
Bernhard Henrik CRUSELL (1715-1838)
Concerto-Trio, Op.3, for clarinet, horn, bassoon and orchestra [10:54]
Heinrich BAERMANN (1784-1847) Clarinet Quintet No.3 in E-flat, Op. 23: Adagio [4:28]
Franz TAUSCH
XIII Pièces en Quatuor, Op.22, Suite No.2 (for two clarinets, horn and bassoon) []
Boxwood & Brass [Emily Worthington (clarinet by Peter van der Poel after Heinrich Grenser, c.1810); Fiona Mitchell (clarinet by Guy Cowley after Heinrich Grenser, c.1810); Robert Percival (bassoon by Peter de Koenig after Heinrich Grenser, c.1810); Anneke Scott cor solo (by Lucien-Joseph Raoux, c.1800) and cor d'orchestre (by Marcel Raoux c.1820); Kate Goldsmith (natural horn by Paxman)]
RESONUS CLASSICS RES10177 [72:53]

Reviewed from 24-bit press preview. Review and purchase details or download from resonusclassics.com.

There's very little to add to Johan van Veen's detailed and appreciative review (link above). This is very enjoyable music, perhaps best savoured in the late evening, and the performances are excellent, as is the 24-bit download. These are the only available recordings of the Stamitz and Tausch pieces.

Henri-Joseph RIGEL (1741-1799) Symphony No.4 (Op.12/4) in c minor, Op.12 [15:03]
Giuseppe SARTI (1729-1802)
"Io d'amore, oh Dio! mi moro" from Didone abbandonata (cadenza Pierre-Eric Nimylowycz)* [10:52]
Johann Christian BACH (1735-1782)
"Semplicetto, ancor non sai" from Endimione (cadenza Pierre-Eric Nimylowycz) [10:39]
Joseph HAYDN (1732-1809)
Symphony No.85 in B flat (La Reine de France), Hob I:85 [23:15]
Sandrine Piau (soprano)
Le Concert de la Loge/Julien Chauvin
rec. 26-28 March 2016, Auditorium du Musée du Louvre, Paris. DDD
* World premiere recording
Texts and translations included
APARTÉ AP131 [59:52] CD from Amazon UK – ArkivMusic – Presto

La Harpe Reine: Musique à la cour de Marie-Antoinette
Johann Baptist KRUMPHOLZ (1747-1790)
Concerto Op.7/5 for harp and orchestra (1778) [23:14]
Joseph HAYDN (1732-1809)
Symphony No.85 (La Reine) (1785) [24:32]
Johann David HERMANN (1760?-1846)
Concerto Op.9/1 for harp and orchestra [18:13]
Christoph Williband GLUCK (1714-1787)
Orphée et Eurydice: Dance of the Blessed Spirits (transcription: Xavier de Maistre) [4:05]
Xavier de Maistre (harp)
Les Arts Florissants/William Christie
rec. live 27-28 June 2016, Opéra Royal du Château de Versailles. DDD
HARMONIA MUNDI HAF8902276 [70:04]

Harmonia Mundi reviewed as 24/96 download with pdf booklet from eclassical.com. CD from Amazon UK – ArkivMusic – Presto

Aparté: A collection of works originally performed by the pre-revolution Concert de la Loge in Paris and recorded by the modern reincarnation of that orchestra. The work which gives its name to the collection is Marie Antoinette's favourite among the six symphonies which Haydn composed for the original Loge. While there are plenty of alternatives for the Haydn, including some fine sets of the 'Paris' symphonies, complete or partial*, there is only one other recording of the Rigel, on an all-Rigel programme (Berlin Classics) and these are the only recordings of the J C Bach and Sarti arias – world premieres in the case of the latter.

Like London buses and bananas, recordings tend to come in bunches, hence a second recording of the Haydn from Les Arts Florissants on Harmonia Mundi and as part of a similarly themed collection, music at the court of Marie-Antoinette. There's uncharted territory here, too: this is the only recording of the Krumpholz and there is only one other of the Hermann, appropriately on the Harp & Company label. It seems to be the fate of fine recordings of La Reine, other than those in sets of the 'Paris' symphonies, to be coupled with out-of-the-way works, as on Ricercar RIC277 where it and Haydn's 'Farewell' symphony are joined by Joseph Martin Kraus's Symphony in D – DL Roundup February 2012/2. Good as that Ricercar album is, at least there are other recordings of the Kraus, not least a period-instrument performance from 1991 by Concerto Köln (Capriccio C10396, with three other Kraus symphonies, download only – available from eclassical.com or Presto, NO booklet from either).

* such as in fine period performances without 'attitude' from Roy Goodman with the Hanover Band in Nos. 82-84 and 85-87 from an incomplete set of Haydn symphonies on Hyperion (CDH55123 and CDH55124). The CDs should still be available from some dealers for around £6.50; otherwise download in lossless sound with pdf booklet from hyperion-records.co.uk.

The Art of Joseph HAYDN (1732-1809)
Piano Sonata in C, Hob. XVI:21 [14:08]
Piano Sonata in b minor, Hob. XVI:32 [9:42]
Sophie Svirsky-Stern (piano) – rec. 1961/ADD mono
Piano Trio in G, Hob. XV:25 'Gypsy' [10:07]
Alfred Cortot (piano), Jacques Thibaud (violin), Pablo Casals (cello) – rec. 1927 ADD/78 mono
Symphony No.101, Hob. I:101, 'Clock' [28:19]
Royal Philharmonic Orchestra/Sir Thomas Beecham – rec. 1960 ADD/stereo
BEULAH 1PS7 [62:27] Available soon – check eavb.co.uk

Two classic performances here: the 'Gypsy' Trio, still sounding very well for its age, and a sample of Beecham's Haydn from the second (stereo) set of the 'London' symphonies, still my go-to recordings despite the conductor's wilful refusal to abandon old and corrupt editions of the scores.

It's hardly credible that the Trio recording is 90 years old: not only has it come up very well here – as good as any of the many transfers that I've heard – the performances retain their esteemed position. With Beecham's Haydn enclosed in multi-CD boxes, this reissue of his 'Clock' Symphony is very welcome, one of the best of the series, but it's likely to tempt you to obtain all twelve, still available as two Gemini twofer downloads from Warner, Nos. 93-98 in mono and 99-104 in stereo.

The Piano Sonatas are not in that league; in fact, I didn't recall their being released (on two mono LPs on the Delta label in 1963). What Sophie Svirsky-Stern lacks in technique she makes up for in a sense of involvement in the music and the recording, if a little thin, sounds fine – the lack of stereo spread is less of a problem with the solo instrument.

The Art of Frédéric CHOPIN (1810-1849)
Ballade No.4 in f minor, Op.52 [10:44]
Scherzo No.1 in b minor, Op.20 [9:07]
Artur Rubinstein (piano) – rec. 1959 ADD/stereo
Etude in c minor, Op.10/12 [2:39]
Prelude in A-flat, Op.28/17 [4:04]
Ignacy Jan Paderewski (piano) – rec. 1928 ADD/78 mono
Piano Concerto No.2 in f minor, Op.21 [34:48]
Stefan Askenase (piano); Berlin Philharmonic Orchestra/Leopold Ludwig – rec. 1960 ADD/stereo
Polonaise No.6 in A-flat, Op.53 (Héroïque) [7:18]
Stefan Askenase (piano) – rec. 1960 ADD/stereo
BEULAH 1PS9 [68:43] Available soon – check eavb.co.uk

This offers better value than the most recent DG single-CD reissue of the Askenase recording of the Second Piano Concerto, which included just Polonaise No.6 (as here) and the 'Military' Polonaise, No.3, Op.40/1, as fillers and ran to just 48:34. Though I'd turn first to Rubinstein in this concerto, unbelievably improved on CD over its LP incarnation, Askenase is not far behind. My only reservation is that Beulah had already released this recording on a very generous Great Piano Concertos programme (1PDR28 – review). That's a logical coupling, with Mozart and Beethoven concertos, but so is the new release in the company of other classic Chopin recordings.

The other items could hardly be better interpreted than by Rubinstein and the legendary Paderewski and the vintage sound of the latter, though clangorous, is tolerable: the hiss and fizz is almost completely absent with no tonal loss. Odd as it may now seem, Paderewski's left-hand-before-right style may well be authentic for Chopin.

Bedřich SMETANA (1824-1884)
Má Vlast (My Country):
Vyšehrad [16:03]
Vltava [12:33]
Šarka [10:21]
From Bohemia's Fields and Groves [13:12]
Tábor [13:29]
Blaník [15:03]
Bamberg Symphony Orchestra/Jakub Hrůša
rec. Konzerthalle, Bamberg, Joseph-Keilberth-Saal, 7-8 August 2015 and 21-23 March 2016. DDD/DSD.
TUDOR 7196 [81:11]

Reviewed as streamed from Qobuz (NO booklet) and with booklet from Naxos Music Library. CD from Amazon UK – ArkivMusic – Presto

Since his earlier (2010) recording with the Prague Philharmonic for Supraphon (SO4032-2 – review) Jacob Hrůša's view of Má Vlast has broadened even further. Already on the earlier recording Brian Reinhart felt a lack of power in, for example, the opening Vyšehrad, but noted a great deal of lyrical warmth that amply compensated.

Now an already very slow Vyšehrad has become even slower: at 16:03 this must be the slowest account that I have heard. Sir Charles Mackerras (Supraphon: Life with Czech Music, 6 CDs) takes 15:12, a fine performance within an excellent collection, at about the right tempo, I think. My other benchmark, from Sir Malcolm Sargent (Classics for Pleasure 9689522, budget price – download only) adopts a very similar view at 15:04. Karel Ančerl (Supraphon Gold SU3661-2) shows how this movement can be taken faster, at 14:21 and the doyen of them all, Václav Talich on Beulah, is faster still at 13:45. Though Hrůša makes a strong case for his choice of tempo, here and throughout – a splendid Tábor, for example – he doesn't challenge those earlier recordings in my estimation, despite John Quinn's strong recommendation, which appeared as I was completing this write-up: Recording of the Month – review. Similarly, though Marek Štilec on ArcoDiva (streamed from Qobuz) offers some felicities, I agree with Jonathan Woolf and Colin Clarke that his is a good also-ran.

While no one recording can ever rule the roost for all time, Václav Talich's Má Vlast is very special – powerful but never sounding hurried. Beulah have done wonders in restoring what was never a very satisfactory recording even by 1954 standards and I urge all lovers of this wonderful work to obtain it as an adjunct to any more recent recording (3PD22 – Download News 2015/10). Of the more recent accounts that from BIS, with Claus Peter Flor and the Malaysian Philharmonic Orchestra is one of my favourites: Download of the Month, DL Roundup July 2011/2. Flor gets the show on the road with a Vyšehrad that comes within seconds of Ančerl.

Sir Arthur SULLIVAN (1842-1900)
Yeomen of the Guard
Darrell Fancourt (Sergeant Meryll), Neville Griffiths (Leonard Meryll), Martyn Green (Jack Point), Richard Watson (Wilfred Shadbolt), Neville Griffiths (First Yeoman), Geoffrey Sanders (Second Yeoman), Muriel Harding (Elsie Maynard), Ann Drummond-Grant (Phoebe Meryll), Ella Halman (Dame Carruthers), Deidree Thurlow (Kate)
D'Oyly Carte Opera Company, New Promenade Orchestra/Isidore Godfrey
rec. Decca Studio 1, London, 18 July 1950. ADD/mono
BEULAH 1PS1 [86:19] From iTunes (mp3): due shortly in lossless sound from Qobuz

Mikado
Darrell Fancourt (The Mikado), Leonard Osborn (Nanki-Poo), Martyn Green (Ko-Ko), Richard Watson (Pooh-Bah), Alan Styler (Pish-Tush), Radley Flynn (Go-To), Margaret Mitchell (Yum-Yum), Joan Gillingham (Pitti-Sing), Joyce Wright (Peep-Bo), Ella Halman (Katisha)
D'Oyly Carte Opera Company, New Promenade Orchestra/Isidore Godfrey
rec. Decca Studio 1, London, 8 March 1950. ADD/mono
BEULAH 2PS1 [86:06] – available from Qobuz (lossless)

I'm simply going to draw attention to the reissue of these two recordings. G&S is just not my scene, I fear, but I know that connoisseurs will welcome the Beulah downloads of these classics. When this recording of Yeomen was first reissued by Beulah I mentioned that I did think that work and Mikado superior to the other Savoy operas, but only comparatively – DL Roundup September 2012/1. I did enjoy listening to the overtures and can report that the transfer is crystal clear though inevitably somewhat boxy. At £7.99 they are less expensive than alternative reissues and though they come without a libretto or notes, these are easily available online. As usual I recommend the Qobuz lossless transfers at the same price as the mp3 alternatives: Mikado is already available there.

The 1951 SULLIVAN concoction ballet Pineapple Poll, however, is quite another matter, especially delightful when performed by its begetter, Sir Charles Mackerras. Beulah have already reissued the Eastman Wind Ensemble recording of the suite but their new reissue is better still, especially when coupled as it is here with that other Mackerras confection, this time from VERDI, The Lady and the Fool. There's a budget-price Classics for Pleasure coupling of both suites with Mackerras and the LPO, but the Beulah reissue on 1PS10 restores the Royal Philharmonic Orchestra (1962, ADD/stereo) and the Philharmonia (1955 ADD/mono), both with Mackerras. It's due for release in March 2017.

This definitive account of Pineapple Poll when first released and again when reissued took a whole LP, as did The Lady and the Fool in 1956. With more generous selections than on the CFP album – the complete Lady, not just the suite* – Beulah give us over 97 minutes. (97:31, as timed by Winamp: File Explorer makes it 97:43). The 1962 recording has come up as fresh as paint and the 1955 is very good for its age, clear if a trifle dry and with a touch of end-of-side insecurity in the Epilogue.

* Though the Beulah cover says 'suite', I believe this is the complete Pineapple Poll, too.

RECORDING OF THE MONTH
Engelbert HUMPERDINCK (1854-1921)
Hänsel und Gretel (1893) [102:46]
Elisabeth Grümmer (Hänsel), Elisabeth Schwarzkopf (Gretel), Else Schürhoff (Witch), Maria von Ilosvay (Mother), Josef Metternich (Father), Anny Felbermayer (Sandman, Dew Fairy)
Loughton High School for Girls Choir; Bancroft's School Choir
Philharmonia Orchestra/Herbert von Karajan – rec. 1953 ADD/mono
BEULAH 2PDR24 [102:46] – from iTunes (mp3) but due to appear in lossless sound from Qobuz.

I'm sorry that my tardiness means that I have missed the Christmas market with this one but there's no reason not to enjoy Humperdinck's music all year round. The story may be grim, though the composer toned down the Grimm brothers' original where the father and step-mother deliberately abandon the children*, and the ending is happy enough in true pantomime fashion. For most music lovers, especially those of a certain age, this Karajan recording remains paramount. I've already made the Handel/Beecham a Recording of the Month but this has to qualify too. I can't better Alec Robertson's comment from 1953 that this sounds as if it was 'sung, played and … directed with love'.

The EMI transfer remains available on two CDs from Warner Classics at mid price – review – and as a download but the Beulah reissue is less expensive. Less expensive still is the Past Classics version from emusic.com which I compared with the EMI in Download Roundup December 2011/2 but the Beulah transfer has been made with greater care and is comparable in quality with the EMI, a little shrill but more than tolerable. The COL link to the EMI given in 2011 no longer applies.

The English version conducted by Sir Charles Mackerras (CHAN3143/44) is also well worth considering, perhaps in addition to the Karajan – Recording of the Month: Back Catalogue: DL News 2013/17. The Suitner recording on Berlin Classics, which Göran Forsling thought should not be overlooked – review – can be downloaded from eclassical.com (mp3 and lossless, NO booklet) or streamed by subscribers to Naxos Music Library. The latter is the Brilliant Classics reissue, available on CD for around £9 and thus less expensive than any download which I can find.

Those looking for a version on DVD or Blu-ray could do much worse than Colin Davis from Covent Garden in 2008 with a very fine cast. (OA1011D DVD or OABD7032D blu-ray).

* At least the wife who persuades her husband to abandon the children is their step-mother (Stiefmutter); in the original version of Schneewittchen (Snow White) the wicked queen is the girl's actual mother, though the Grimms – and Disney – later toned that down to make her the girl's step-mother.

Sir Edward ELGAR (1857-1934) For the Fallen
The Spirit of England for soprano, chorus and orchestra, Op.80 (1916-17)* [26:52]
Une voix dans le désert (A Voice in the Wilderness) for narrator and soprano, Op.77 (1915)** [11:10]
Grania and Diarmid, Incidental Music, Op.42 (1901)*** [12:02]
Arnold BAX (1883-1953)
In Memoriam, An Irish Elegy (1916) [17:03]
Rachel Nicholls (soprano)*; Jennifer France (soprano), Joshua Ellicott (narrator)**, Madeleine Shaw (mezzo)***
Hallé Chorus and Orchestra/Sir Mark Elder
rec. live Bridgewater Hall, 6 November 2014 and 7 April 2016; St Peter's Ancoats, Manchester, 30 March 2016. DDD
HALLÉ CDHLL7544 [67:12]

Reviewed as streamed from Qobuz.

It's not surprising that there are so few recordings of Elgar's wartime music: it's hardly as immediate in its appeal as most of his other works. Even so the new Spirit of England is up against strong competition from Judith Howarth, the LSO and John Wilson (Somm SOMM255 – review – review), Teresa Cahill, the SNO and Sir Alexander Gibson (Chandos CHAN6574, budget price) and the only recording of the version for two soloists: Susan Gritton, Andrew Kennedy, the BBC SO and David Lloyd-Jones (Dutton CDLX7172 – review – DL News 2014/8). It was performed along with the even rarer Bax In Memoriam in 2014 and though it doesn't quite convince me as much as the Dutton, this is a valuable account of what must have been a memorable evening for those in attendance, though I suspect that Sibelius's Fifth Symphony and Butterworth's Shropshire Lad from the same evening, already released on CDHLL7543 and CDHLL7503 respectively, were more memorable still.

The complete Grania and Diarmid music, as opposed to just the Funeral March, is also a rarity, though again there are some fine recordings from Andrew Davis with the BBCSO (Warner Apex, budget price, download only, or 5-CD set), the LPO and Bryden Thomson (Chandos Collect CHAN6692, budget price), Simon Rattle with the Birmingham Orchestra (Warner, download only or 11-CD or 52-CD sets) and Sir Adrian Boult (EMI 19-CD set). Taking the couplings and availability into account the new Hallé is probably the best recommendation if you're averse to downloading, don't want another Enigma (Thomson or Rattle) or Falstaff (Davis or Rattle) and share my aversion to large box-sets.

The only other recording of the orchestral In Memoriam is more logically coupled with other music by Bax from Vernon Handley and the BBC Phil on Chandos (CHAN9715 – review). The ASMF Chamber Ensemble perform the quite different chamber work of the same name (CHAN9602).

Gustav MAHLER (1860-1911)
Symphonies Nos. 1-9
Bamberg Symphony Orchestra/Jonathan Nott
TUDOR 1670 [12 SACDs in 5.1 surround and stereo] – from Presto

These recordings, now gathered together, have been reviewed separately, in mixed but mostly positive terms though with some notable exceptions:

Symphony No.1 Tudor 7147 – review
Symphony No.2 Tudor 7158: Recording of the Month – review
Symphony No.3 Tudor 7170 – review
Symphony No.4 Tudor 7151: Recording of the Month – review
Symphony No.5 Tudor 7126 – review
Symphony No.6 Tudor 7191 and Symphony No.8 Tudor 7192 – review and Download News 2014/1
Symphony No.7 Tudor 7176 – review
Symphony No.8 Tudor 7192 – review
Symphony No.9 Tudor 7162 – review

I listened again to No.6, surprised that it was a recent first-place choice on Radio 3's Building a Library when Dan Morgan was seriously disappointed and John Quinn had several reservations. I still can't understand why this would be a top choice for all its virtues and that underlines the problems of purchasing box sets when, as in this case, some of the contents will be more to your taste than others. Otherwise, taking the slightly rough with the smooth the 12-SACD set is good though not outstanding value for around £70.

Sir Arthur BLISS (1891-1975)
Music for Strings, F123 [24:13]
Philharmonia Orchestra/Sir Arthur Bliss – rec. 1954 ADD/mono
Violin Concerto, F111 [37:28]
Alfredo Campoli (violin); London Philharmonic Orchestra/Sir Arthur Bliss – rec. 1955 ADD/mono
Things to come, F131 [17:13]
London Symphony Chorus and Orchestra/Sir Arthur Bliss, Muir Mathieson – rec. 1955. ADD/mono
BEULAH 1PS3 [78:54] - from Qobuz (lossless) or iTunes (mp3)

Miracle in the Gorbals: Suite, F6 [22:54]
Philharmonia Orchestra/Sir Arthur Bliss – rec. 1954 ADD/mono
Theme and cadenza for violin and orchestra, F120 [6:17]
Alfredo Campoli (violin); London Philharmonic Orchestra/Sir Arthur Bliss – rec. 1955 ADD/mono
Introduction and Allegro, F117 [11:24]
A Colour Symphony, F106 [31:09]
London Philharmonic Orchestra/Sir Arthur Bliss – rec. 1955 ADD/mono
Baraza, F121 (from Men of two Worlds) [7:07]
Eileen Joyce (piano); National Symphony Orchestra and Chorus/Muir Mathieson – rec. 1946 ADD/78 mono
BEULAH 2PS3 [78:53] - from Qobuz (lossless) or iTunes (mp3)

Though there are other more recent recordings of all these works and even a Lyrita CD of Bliss Conducts Bliss in stereo (SRCD.225 – review – review), these generously filled Beulah reissues are very valuable. I don't recall hearing the Warsaw Concerto-like Baraza before. The only other recording, on Naxos Film Music 8.554577 or 8.572226), is better recorded than this 78-based transfer but this is the music from the horse's mouth as it were.

The Campoli recordings of works composed for him are especially valuable, in very decent transfers for their age, though you may have obtained them from earlier Beulah releases on CD (6PD10 – review)

GERALD FINZI (1901-1956)
My lovely one, Op.27/1 [3:05]
God is gone up, Op.27/2 [4:55]
Welcome sweet and sacred feast, Op.27/3 [7:36]
Let us now praise famous men, Op.35 [3:11]
Lo, the full, final sacrifice, Op.26 [15:15]
Magnificat, Op.36 [10:25]
ARNOLD BAX (1883-1953)
I sing of a maiden that is makeless [4:56]
This worldes joie [6:41]
JOHN IRELAND (1879-1962)
Greater love hath no man [6:18]
Ex ore innocentium [3:44]
Te Deum in F [7:29]
Daniel Cook (organ)
Westminster Abbey Choir/James O'Donnell
HYPERION CDA68167 [73:35]

Reviewed as 24/96 download with pdf booklet from hyperion-records.co.uk. CD from Amazon UK – ArkivMusic – Presto

This is almost self-recommending but for the fact that it's almost certain to lead you to investigate each of these composers separately. In the case of Finzi, though he receives the lion's share of this collection, all the music here and more features on one of the great bargains of the catalogue in performances by the choir of St John's College Cambridge and John Robinson on Naxos 8.555792 – review. That CD also forms part of an 8-disc Finzi collection – review. The Ireland works feature on another very fine Naxos release with other music by him – review – review – review.

There's no such rival collection of Bax's choral music but his Mater ora filium – a welcome addition to the music on Hyperion – is the title work on a very fine recent Harmonia Mundi album of music for Epiphany sung by Clare College (HMU907653 – review – review).

Dmitri SHOSTAKOVICH (1906-1972)
Violin Concerto No.1 in a minor, Op.99 (1947/8, rev. 1955) [31:45]
Violin Concerto No.2 in c-sharp minor, Op.129 (1967) [29:52]
Frank Peter Zimmermann (violin)
NDR Elbphilharmonie Orchester/Alan Gilbert
rec. live Laeiszhalle, Hamburg, 6 and 9 December 2012 (Concerto No. 1) and 29 and 30 October 2015 (Concerto No. 2). DDD/DSD.
BIS BIS-2247 SACD [61:41]

Reviewed as 24/48 download with pdf booklet from eclassical.com.

These live performances are up against very strong competition:

in both concertos Lydia Mordkovitch and Neeme Järvi (CHANDOS CHAN10864X, lower mid-price) DL News 2015/7)

and in No.1 David Oistrakh with Eugene Ormandy (SONY 88697008122, with TCHAIKOVSKY Violin Concerto – download only and apparently unavailable in the UK in any format.) OR with Dmitri Mitropoulos (SONY MHK6627, with Cello Concerto No.1 – download only) OR with Evgeny Mravinsky (REGIS RRC1385 with Cello Concerto No.1 – now download only. Review – DL Roundup May 2012/1). Avoid the bumpy download on BNF even though it's available incredibly inexpensively.

Other fine versions of No.1 come from Nicola Benedetti and Kirill Karabits (DECCA 4788758 with GLAZUNOV Violin Concerto) – Recording of the Month: review – review; Lisa Batiashvili and Esa-Pekka Salonen (DG 4779299, with Lyrical Waltz and music by KANCHELI, PÄRT and RACHMANINOV – review).

Full marks to BIS for coupling the two Shostakovich violin concertos. Although, like the two cello concertos they are very different from each other, they still make the ideal pairing for me, as on the Mordkovitch recording, an excellent lower-mid-price reissue.

Frank Peter Zimmermann and Alan Gilbert take both the first and third movements of the First Concerto much faster than Oistrakh on any of his recordings. Lydia Mordkovitch and Neeme Järvi are even more deliberate in these movements, while Nicola Benedetti and Kirill Karabits are slowest of all in the first movement and very fast in the passacaglia.

A note in the booklet states that Zimmermann "has based his performance of the solo part on the autograph manuscript (with the composer's own metronome markings and bowing instructions), and not on the usually-heard version edited by David Oistrakh". Both Mordkovitch and Benedetti make a good case for taking the first movement a little more slowly than Oistrakh or Vengerov without losing the power of the music. So how does the much faster tempo on the new recording compare? The opening certainly captures the mood of a wistful, not to say melancholy nocturne by a composer who had just been reinstated on the authorities' blacklist. In fact I didn't notice any sense of undue haste and even second time around, though aware that this is the fastest recorded account of the movement that I can find, I find myself just as convinced.

Forget the possible political significance of the scherzo as a veiled attack on Stalin and the new recording, good as it is, sells the power of the movement a little short. The BIS notes refer to the 'lamenting theme' of the passacaglia. The fast tempo to some extent plays down that quality, but not as much as I had expected. I was unperturbed by an even faster tempo in reviewing the Benedetti recording and Zimmermann's sense of lament leading to protest and action as strong as that which I hear from Oistrakh goes a long way to make amends. I wonder if the fact that this is a live recording contributed to the sense of urgency, which is very well carried over into the burlesca finale. Perhaps I missed just a touch of the con brio which Shostakovich asks for in this movement, but bringing out the sardonic nature of this 'seemingly trivial' movement compensates. Put memories of Oistrakh and other performances of No.1 behind you and you should enjoy Zimmermann and Gilbert's interpretation of this concerto as much as any.

No.2 has never achieved the same popularity as its predecessor and there are fewer than half the number of recordings. It's been aptly described as belonging to the composer's 'death-obsessed' period and it receives an appropriately obsessed performance here. I used to think it inferior to the first but Mordkovitch and now Zimmermann have persuaded me otherwise.

The 24-bit recording, one of the last before the orchestra moved to their new home, is very good, albeit made 'only' at 48kHz. There's also a 5.0 surround version at the same price, which I haven't heard, and the recording is available from dealers in SACD format. There's little in the way of noises off from the audience and no applause.

Leonard BERNSTEIN (1918-1990)
Symphony No.1 'Jeremiah'* [24:14]
Symphony No.2 'The Age of Anxiety'** [35:16]
Jennifer Johnson Cano (mezzo-soprano)*
Jean-Yves Thibaudet (piano)**
Baltimore Symphony Orchestra/Marin Alsop
rec. live Joseph Meyerhoff Symphony Hall, Baltimore, Maryland, USA, 21 and 23 November, 2014*, and 27 and 28 September, 2013**
Sung text (No.1) included in booklet and available online.
NAXOS AMERICAN CLASSICS 8.559790 [59:30] - reviewed as 24/96 download with pdf booklet from eclassical.com and as streamed from Naxos Music Library (NML offers extra material including interviews with Marin Alsop). CD from Amazon UK – ArkivMusic – Presto

Having already recorded her mentor Leonard Bernstein's Third Symphony for Naxos – review – DL News 2015/9 – Marin Alsop now turns her attention to very successful performances of his two earlier symphonies, ably abetted by the Baltimore orchestra, with Jennifer Johnson Cano in the Lamentations which end Symphony No.1 and Jean-Yves Thibaudet in No.2 – the latter looking rather forlorn in what seems a last-minute addition to the CD cover.

Given the current state of the £, UK purchasers will lament the demise of classicsonline.com which offered this and other Naxos recordings much less expensively than eclassical.com's US$ price. While on the subject of monetary considerations, I should add that the DG recording made by Bernstein himself, now on the Original label, costs very little more and adds the Chichester Psalms for good measure (4577572, around £8). His earlier CBS recording of Nos. 1 and 2 is available as a download only for as little as £2.65 in mp3 (£3.09 in lossless).

British Light Music: Ron GOODWIN (1925-2003)
633 Squadron: Main Theme [2:57]
Drake 400 Suite [15:03]
Puppet Serenade [2:43]
New Zealand Suite [19:11]
Arabian Celebration [8:49]
The Venus Waltz [3:16]
Prisoners of War March (The Kriegie) [3:15]
Minuet in Blue [2:48]
The Trap: Main Theme (London Marathon theme) [3:43]
Girl with a Dream [2:33]
Lancelot and Guinevere: Main Theme [5:03]
New Zealand Symphony Orchestra/Ron Goodwin
rec. Symphony House, Wellington, New Zealand, November 1993. DDD
MARCO POLO BRITISH LIGHT MUSIC 8.223518 [69:54]

Reviewed as lossless download from eclassical.com (NO booklet). Subscribers stream from Naxos Music Library with pdf booklet. CD from Amazon UK – ArkivMusic – Presto

This is not just one that I missed recently – it's deep back catalogue and none the worse for that except that one might have expected it to have been reissued less expensively on Naxos by now. Ron Goodwin ranks in my book only a little below Eric Coates and Robert Farnon as a composer of light music. Apart from the well-known themes from 633 Squadron and The Trap there's plenty here that will be less familiar, though equally attractive. The performances directed by Goodwin himself are authoritative and the recording is very good. There's another recording of Drake 400 on a deleted Chandos CD but the coupling on Marco Polo of the attractive New Zealand Suite is preferable. The other Chandos recording of Goodwin's music, however, is worth turning to next, despite a few small overlaps with the Marco Polo: The Film Music of Ron Goodwin (CHAN10262 – review – DL Roundup October 2010).

Jonathan HARVEY (1939-2012) Deo
The Choir of St John's College, Cambridge/Andrew Nethsingha
Edward Picton-Turbervill (organ)
rec. St John's College Chapel, Cambridge, 13-17 July 2015. DDD
Texts and translations included.
SIGNUM CLASSICS SIGCD456 [60:24]

Reviewed as 24/96 download with pdf booklet from hyperion-records.co.uk. For CD details please see review by Simon Thompson.

I seem to have missed this last year despite an enthusiastic review by ST – link above – but my interest was piqued by hearing Come, Holy Ghost on Radio 3, where Harvey himself was the answer to the daily quiz. That proved to be the most amenable work here: with its roots clearly in plainsong I found myself enthralled but I found some of the other pieces a little too angular for my – admittedly conservative – taste.

There is also a Hyperion album of Harvey's music on which the major work is The Summer Cloud's awakening. (CDA67835: Latvian Radio Choir/James Wood: download from hyperion-records.co.uk – review and details).

The Art of Georg Kulenkampff
Johannes BRAHMS (1833-1897) Violin Sonata No.1 in g minor, Op.78 [25:50]
Georg Kulenkampff (violin); Georg Solti (piano) – rec. 1947 ADD/78 mono
Max BRUCH (1838-1920) Violin Concerto No.1 in g minor, Op.26 [24:13]
Georg Kulenkampff (violin); Tonhalle Orchestra Zürich/Carl Schuricht – rec. 1947/48 ADD/78 mono
Jean SIBELIUS (1865-1957) Violin Concerto in d minor, Op.47 [31:29]
Georg Kulenkampff (violin); Berlin Philharmonic Orchestra/Wilhelm Furtwängler – rec. 1943 ADD/78 mono
BEULAH 1PS2 [81:33] Available from Qobuz (lossless)

These performances are available elsewhere, otherwise coupled: the Brahms with the other two sonatas, Beethoven and Mozart on Australian Eloquence, the Bruch on Opus Kura and the Sibelius on Andromeda. The Beulah coupling, however, gives us a broad range of his recordings in very decent transfers which largely belie their age. Kulenkampff died in 1948, so don't expect too much – there's even more of a trace of surface noise or rumble than usual from Beulah, especially in the Sibelius – but I especially enjoyed revisiting the performance of the Brahms, to the success of which Solti's pianism also plays a considerable part.

Matthew Cameron plays Schubert, Chopin and Liszt
Franz SCHUBERT (1797-1828) Four Impromptus, D899 [10:13 + 4:38 + 5:43 + 7:42]
Frédéric (Fryderyk) CHOPIN (1810-1849) Three Nocturnes, Op.62/2, Op.32/1, Op.27/2 [5:29 + 4:51 + 6:28]
Franz LISZT (1811-1886) Études d'exécution transcendante: Harmonies du soir, S139/11 [10:11]
Mephisto Waltz No.1, S514 [13:18]
Matthew Cameron (piano)
ARABESQUE Z6900 [68:21] – reviewed as streamed from Qobuz and from press previews. Download in mp3 from Amazon UK. Details from Arabesque Records.

Geoffrey Molyneux reviewed Matthew Cameron's previous album of Chopin Études in detail and I added a short appendix – review. Both he and I were generally impressed, as we had been with his earlier recording of music by Chopin, Liszt (including some Schubert arrangements), Khachaturian, Mozart and his own compositions – Download News 2013/14. As before, he is not afraid to tackle repertoire which has been recorded by some of the greatest pianists – 221 current recordings listed of D899/3 – but while he may not match individual preferences, this is a very worthwhile recital.

His Schubert is beautifully tuneful, for example, without missing the pathos that lies beneath the surface in his later music. If I have a reservation about No.1, it's that he lingers just a little too long by comparison with my benchmark, Alfred Brendel, whose Double Decca recording of both sets of Impromptus, Moments Musicaux, etc., is one of the great bargains (4560612). Brendel's later recording of both sets of Impromptus seems to be unavailable at present except as a download but if Matthew Cameron's persuasive Schubert has tempted you to explore Schubert's piano music further the Double Decca is a good place to start. The depth of emotion in Cameron's Schubert, with a performance of D899/3 worth comparing with the best, suggests that he may be ready to tackle that pinnacle of the piano repertoire, the Piano Sonata D960, my benchmark for which, from Clifford Curzon, recorded in 1970, is immured in a 23-CD set or in a smaller download-only collection, the latter including a recording of D899/1 which proves that an even slightly faster tempo than Brendel's can work well.

My benchmark for the Chopin Nocturnes from among some very distinguished recordings has to be Rubinstein on RCA/Sony, as streamed from Qobuz. By that very high standard there's a touch less sense of repose in Cameron's playing but only by direct comparison. In the two Liszt pieces the competition is also fierce but here too he's not far behind the best.

In brief

Brief reviews of mainly recent releases which I have had time only to sample or listen to once.

Luther and the Music of the Reformation offers a valuable selection of vocal and organ music by Lutheran composers from Luther and his Sixteenth Century contemporaries to the late Seventeenth Century. There's no Bach but the composers are a mixture of the comparatively well-known (PRÆTORIUS, SCHEIDT and SCHÜTZ) and those far less famous. The performances, in the capable hands of Vox Luminis and Lionel Meunier with Bart Jacobs (organ), were recorded in May and August 2016. (RICERCAR RIC376, 2 CDs). The informative and copiously illustrated booklet – effectively a book – contains texts and translations.

My press preview copy is mp3 only and at a low bit-rate (c.256 kb/s) but augurs well for the final version due in late February 2017 on CD – Amazon UK – Presto – or, I anticipate, as a download from eclassical.com. The Vox Luminis recording of BACH Cantata No.106 known as Actus Tragicus, with Nos. 12, 131 and 150, which I also reviewed from an mp3 press preview, is now available sounding better in 16- and 24-bit lossless form, with pdf booklet, from eclassical.com. The lengthy playing time (84:05) means that with per-second charging the 24-bit is rather expensive at $22.91.

Johann Sebastian BACH Organ Works Volume 2: Prelude and Fugue in G, BWV541; Organ Concerto in d minor (after Vivaldi), BWV596; Chorale Partita BWV768 Sei gegrüsset, Jesu gütig; Organ Concerto in C (after Vivaldi), BWV594; Prelude and Fugue in C, BWV547
Masaaki Suzuki (organ) BIS-2241 SACD [70:74] Reviewed as 24/96 download with pdf booklet from eclassical.com. CD from Amazon UK – ArkivMusic – Presto

Volume 1 was extremely successful: even Dan Morgan, for whom a little Bach goes a long way, thought it mandatory – review. That saved me from going into detail in Download News but it has become one of my go-to recordings of Bach's organ music and I'm sure that Volume 2 will be also. The SACD is not due for release until March 2017 but the download – excellent in SACD-quality 24/96 format – is available now. The finale of the Concerto in C (track 21) is particularly ethereal.

Don't overlook BIS's earlier complete series of Bach organ music from Hans Fagius. I downloaded Volume 5 in order to compare his account of the Passacaglia and Fugue, BWV582, with another recording on a modern organ and that served to remind me of the virtues of the whole series (BIS-339, 2 CDs [144:00], download in 16-bit lossless with pdf booklet from eclassical.com).

Editing Dan Morgan's forthcoming enthusiastic review of Anton BRUCKNER Symphony No.7 recorded live in 2005 by the Vienna Symphony Orchestra and Yakov Kreizberg (Pentatone PTC5186051 [67:52]) prompted me first to stream it from Qobuz and then to download it in 24-bit sound from eclassical.com. Only the fact that the price of $22.40 makes the download more expensive than the SACD for UK purchasers prevents what would otherwise have been an undiluted recommendation alongside the Karajan (DG) and Young (Oehms) recordings which Dan mentions.

Kreizberg's very impressive 3-CD set of the Stravinsky ballets from Monte Carlo – Recording of the Month – is no longer available on disc but Qobuz have it for streaming or downloading in 16-bit or 24-bit sound with pdf booklet.

Pyotr Ilyich TCHAIKOVSKY's First Symphony (Winter Daydreams, Op.13) doesn't get too many outings so it's interesting that we have had two in recent months: the RLPO and Vasily Petrenko made an excellent recording with Nos. 2 and 5 on Onyx4150 – review – review – Recording of the Month: review. Now Pablo Heras-Casado has recorded it with the New York Orchestra of St Luke's, coupled with the Tempest Overture, Op.18, on HARMONIA MUNDI HMU902220 [68:18]. I listened to the 24/96 download with pdf booklet from eclassical.com – now that Harmonia Mundi seem to have joined those who have abandoned SACD without replacing it with Blu-ray audio, the best quality available.

Maris Jansons (CHANDOS CHAN8402) remains a strong recommendation but short value with no coupling, though the complete symphonies set is an excellent bargain on CD or as a 16-bit download (CHAN10392).

John Quinn was not over-impressed with two of the three items on an LSO Live release of Sir Edward ELGAR Introduction and Allegro,Ralph VAUGHAN WILLIAMS Tallis Fantasia and Benjamin BRITTEN Variations on a Theme of Frank Bridge (LSO0792 – details and review). Having downloaded the 24-bit version from hyperion-records.co.uk, with pdf booklet, I can see why. For anyone nurtured on Barbirolli's Elgar and Tallis (both on Warner 0851872 – review of earlier reissue) only a very few versions of these works will do and the LSO String Ensemble with Roman Simović are not among them, sounding routine and uninviting by comparison.

Dmitri SHOSTAKOVICH Piano Concertos Nos. 1* and 2; String Quartets Nos. 2 (Waltz)† and 8† (arranged for piano by Boris Giltburg) Boris Giltburg (piano), Rhys Owens (trumpet)*; Royal Liverpool Philharmonic Orchestra/Vasily Petrenko †world première recording NAXOS 8.573666 [69:46] Reviewed as 24/96 download with pdf booklet from eclassical.com.

All that prevents a wholehearted recommendation of this new Naxos release is my preference for the coupling on Dmitri Alexeev and Jerzy Maksymiuk's first-rate Warner Classics for Pleasure recording of the two piano concertos, the wonderful mini-concerto from the music for the film The Unforgettable Year 1919. With 72 minutes of Shostakovich's music for around £5.50 it's also excellent value, now that Naxos CDs are selling for around £7.50. (3822342). The eclassical.com download sounds very well in 24-bit format but the recent fall in the GB£ and the rise of the US$ makes it expensive for UK purchasers at $18.84. On the other hand classicsonline.com, where Naxos 24-bit downloads cost £9.99, is due to cease operations, at least for the time being.

Philip GLASS (b.1937). Andrew Morris was lukewarm in the extreme about the performance of Violin Concerto No.2 (The American Four Seasons) made by dedicatee Robert McDuffie (violin) with the London Philharmonic Orchestra and Marin Alsop, recorded live in the Festival Hall in April 2010 and released on Orange Mountain Music – review. What I presume to be the same recording is available as a download, apparently uniquely from eclassical.com: I can't be sure, as it comes without any booklet, but the playing time of 40:14 is identical (LPO LIVE LPO-D903). Certainly the soloist is not ideal but matters are not as dire as I had expected; I enjoyed the performance and the short playing time brings a very advantageous price. Gidon Kremer (DG 4794817) costs more but contains more music, including Kancheli's Ex contrario.

The better-known First Violin Concerto is available on several recordings including Gidon Kremer with the VPO and Christoph von Dohnányi, the least expensive of which is a download in mp3 or lossless from 7digital.com of a Classic FM album, coupled with Symphony No.1 (Low) performed by the Brooklyn Philharmonic Orchestra/Dennis Russell Davies. Both recordings are available otherwise coupled. Sony have re-coupled Amy Dickson's 2008 RCA recording of the arrangement of the Violin Concerto for saxophone and orchestra – interview – with Sonata No.1 for violin and piano, also rearranged for sax and orchestra, plus beautiful sax and piano arrangements of Escape! andMorning Passages. (88985411942). Stream from Qobuz but the download is more expensive than the CD from Amazon UK – Presto.

Beulah have released three volumes dedicated to The Art of David Oistrakh. On 1PS6 [79:26] he performs BEETHOVEN Spring Sonata (Op.24) with Lev Oborin from 1962 (stereo), HANDEL Trio Sonata in g minor, HWV391 with Vladimir Yampolsky (rec. 1957), WIENIAWASKI Légende (Op.17) with Vladimir Yampolsky (1952) and SCHUBERT Piano Trio No.1 (D898) with Sviatoslav Knushevitzky and Lev Oborin (1958, stereo). From Qobuz.

On 2PS6 [80:00]: Violin Concertos by PROKOFIEV (No.1 in D, Op.19) with the USSR State SO and Kirill Kondrashin (1953, mono) TCHAIKOVSKY (in D, Op.35) with Staatskapelle Dresden and Franz Konwitschny (1954, mono) and MOZART (No.3 in G, K216) directing the Philharmonia Orchestra in 1958 (stereo). From Qobuz.

On 3PS6 [74:51]: RAVEL Tzigane and CHAUSSON Poème (Op.25) with the USSR State SO and Kirill Kondrashin (1948) SARASATE Navarra (Op.33) with Igor Oistrakh (violin), Leipzig Gewandhaus Orchestra and Franz Konwitschny (1957), BEETHOVEN Romances for violin and orchestra (Op.51) with the Royal Philharmonic Orchestra and Eugene Goossens (1961 stereo), YSAŸE Poème Elégaique (Op.12),PAGANINI Variations on a theme from Rossini's Moses and TCHAIKOVSKY Méditation (Op.42/1) with Vladimir Yampolsky (1948-1951). From Qobuz.

Some of these recordings are otherwise available but the Beulah reissues are very valuable. The Prokofiev Violin Concerto, for example, offers an alternative to that made with Lovro von Matačič around the same time (Warner) and the stereo remake, now on Alto. The recording sounds almost good enough for me to check that this wasn't the 1963 recording, formerly on Brilliant Classics; the quality is especially surprising in view of the date and the Melodiya provenance.

The Tchaikovsky concerto has also come up sounding better than I ever remember: always a strong recommendation, it sounds as good as on the 2-CD DG Originals set which also offers the Beethoven Romances along with Bach and Brahms. The Heliodor reissue of this recording, which I owned, was rather muddy and no amount of care can quite remove that but it doesn't interfere with the enjoyment of a very fine performance. In fact all the transfers have been made with Beulah's usual care: my only reservation is that some of the material has appeared on an earlier Beulah release: Violin Greats (2PDR12) – details in Download News 2015/7. If you prefer the Bach with Vivaldi, it's also available on budget-price ALC1299 – DL News 2016/4.





---

| | |
| --- | --- |
| | |

Donate and keep us afloat
New Releases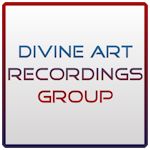 <!-eloquence closes end Jan 2019 extended end Feb->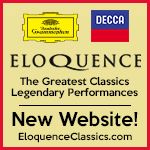 Follow us on Twitter
Editorial Board
MusicWeb International
Founding Editor
Rob Barnett
Senior Editor
John Quinn
Seen & Heard
Editor Emeritus
Bill Kenny
Editor in Chief
Vacant
MusicWeb Webmaster
David Barker
MusicWeb Founder
Len Mullenger
?