paid for
advertisements

<!- Forgotten to FEb 2023-->
FOGHORN Classics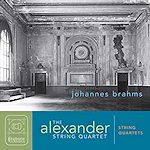 Brahms String Quartets

All Foghorn Reviews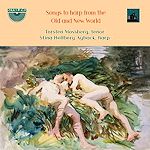 Songs to Harp from
the Old and New World

all Nimbus reviews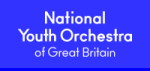 Follow us on Twitter
Editorial Board
MusicWeb International
Founding Editor
Rob Barnett
Editor in Chief
John Quinn
Contributing Editor
Ralph Moore
Webmaster
David Barker
Postmaster
Jonathan Woolf
MusicWeb Founder
Len Mullenger
BEULAH: AT THE 2016 PROMS AND OTHER RECENT REISSUES
By Brian Wilson

I had several Beulah reissues in the pipeline when I closed the final Download News.  Some of them I mentioned as 'forthcoming' but others have also appeared, not least eight albums of classic performances of music to be featured in the 2016 Proms; it's with these that I shall begin.

I've given the Qobuz link for all these recordings where possible: for the same price as other providers who offer only mp3 they have these releases in lossless sound with the option of returning for mp3 if you wish.   Better still, ditch your mp3-only player for one that will accept 16- and 24-bit lossless and can be linked to your audio system via bluetooth or wi-fi: one of the Astell and Kern models (prices from £400 to £3000) or the latest version of the Sony Walkman (there are less expensive mp3-only versions; 16- and 24-bit players from around £160).

1PDR29 [59:52] features two transfers: DVOŘÁK Slavonic Dances, Op.46 (B83) recorded by the Czech Philharmonic and Václav Talich in July 1950 [37:34] and RAVEL Ma Mère l'Oye (Mother Goose) Suite from the Orchestre de la Suisse Romande and Ernest Ansermet (1957, stereo) [22:28].  From iTunes and due soon from Qobuz.

When I first began to collect recordings of Dvořák's music, Talich's successor Karel Ančerl was one of the leading lights, with Supraphon LPs, many in stereo, available for a mere 17/6 (£0.76), but it was a European émigré who introduced me to the Slavonic Dances: George Szell with the Cleveland Orchestra. 

Szell's Op.46 and Op.72 Dances remain available from Sony, but as downloads only, while Ančerl's Op.46 can be obtained on Eloquence 4767334, with Slavonic Rhapsodies, Op.45.  Talich's earlier (1935) recordings of both sets are available from Naxos 8.111331 – review – review.  Inevitably none of these recordings sound ideal but Beulah have done very well by the 1950 – well enough, indeed, for the idiomatic and lively performances to be very enjoyable.  I haven't heard the most recent Supraphon CD of the Op.46 and Op.72 sets but I have listened to their earlier reissue and while it sounds very marginally more secure than the Beulah there isn't much in it.  I soon forgot the age of the sound, which has been treated to the same magic as the Beulah Má Vlast – Download News 2015/10 – and Dvořák Cello Concerto from the same Talich vintage – Download News 2016/1.

If you are looking for a budget-price recording of both sets of Slavonic Dances you could do much worse than Zděnek Košler with the Slovak PO on Naxos 8.550143: an impulse buy from the days when random selections of Naxos were on sale in Woolworths for £3.99 and one which I have not regretted.

Ansermet's earlier mono Mother Goose Suite is available on a Decca Eloquence budget-price twofer (4428321) but the Beulah release seems currently to be the only show in town for the 1957 stereo remake which prefaces the Prelude and Danse du Rouet (track 9) to the usual 5-movement suite.  The first release (mono LXT5426 – the stereo was not released until 1960) was hailed as offering 'magical performances … splendidly reproduced' and that remains as good a summing-up as any.  I've seen Ma Mère l'Oye described as boring: it's far from it in this performance.  With the additional movements, Ansermet's selection falls little short of the complete ballet.  If I have given less space than to the Slavonic Dances, make no mistake: I thoroughly enjoyed both halves of this release.  The Ravel has come up sounding almost brand new: though the 1960 reviewer thought the stereo effect not very pronounced, it trades the kind of 'hole in the middle' extreme directionality that tended to be the rage then for a more convincing soundstage.

2PDR29 [74:46] begins with Fernando Germani's recording of BACH Toccata and Fugue in d minor, BWV565, recorded in stereo at the Royal Festival Hall organ in 1960 [8:58], then ROSSINI Overture La Cenerentola (Cinderella) recorded by the LSO and Piero Gamba in 1955 [7:30], NIELSEN Symphony No.5, Op.50, from the Danish Radio Symphony Orchestra and Thomas Jensen (1954) [33:30] and an historical recording of MOZART Piano Concerto No.12 recorded by Louis Kentner with the London Philharmonic Orchestra and Sir Thomas Beecham on 78s in 1940 [24:47]. From Qobuz (stream or download).

Scholarly opinion now inclines to the belief that if Bach actually composed BWV565 it was as a deliberate decision to employ an older style.  No convincing alternative composer has been mooted, however, so Bach it remains at least for the present and the work continues to be as popular as ever.  The RFH organ in 1960 had its shortcomings, but they were less apparent in Bach than some other composers: Ralph Downes made a notable series of Bach recordings on it for Pye and Beulah have included his BWV540 on The Art of J.S. Bach (1PD91): Download News 2014/8 – stream or download from Qobuz.

It's due to be performed by Wayne Marshall in a Prom with a popular appeal ending with The Ride of the Valkyries on 23 July 2016 but I doubt if even that will prove more rip-roaring than Germani on the RFH organ.

When Piero Gamba re-recorded the Rossini Overtures in the early 1960s, La Cenerentola was not included in the menu, so this reissue of his earlier recording, first released on LXT5137, is very welcome.  It's not otherwise available except on a 2-CD Eloquence release or a multi-CD Decca box set.  Gamba used to be known as Pierino: I'm not sure when we started referring to him by his 'proper' name, but the familiar form seems more appropriate for the joyful overture collections which he gave us.  He also offered very fine support on a number of concerto recordings, not least to Ruggiero Ricci in Bruch (Eloquence 4802080, 2 CDs) and Mendelssohn (both concertos on Eloquence 4613692 and Pristine PASC226 – review).

The mono Cenerentola Overture inevitably sounds thin immediately after the Bach in stereo but the ear soon adjusts and the performance is very enjoyable.

Jensen's Nielsen is about as authoritative as it gets, as Rob Barnett wrote of an earlier Dutton reissue (with Symphony No.1).  That Dutton CD is no longer available so the Beulah release is all the more welcome unless you plan to invest in the 2-CD Eloquence set of Nos. 1 and 5 and concertos.  I haven't heard that Dutton transfer but I do remember the Decca Eclipse 'stereo' LP versions and Beulah's sounds much better.  (I'm surprised to see that Trevor Harvey thought the sound of Nos. 1 and 5 on ECS570 'still pretty good').  As with the Rossini, the transfer is good enough to allow appreciation of the performance, which won new friends for the work and can stand comparison with any of the more recent offerings though I'm looking forward to hearing John Storgårds conduct it at the Proms on the first of August.

The oldest recording comes last: Louis Kentner and Thomas Beecham collaborating in an early Mozart piano concerto.  It may seem surprising that Kentner was thought in 1940 to lack a little delicacy until we remember that Mozart's piano writing was customarily treated then like Meissen porcelain and Kentner, an under-rated pianist, adopts a more robust style that would hardly be out of place now.  Actually Meissen is tougher than it looks and so is Mozart: if anything I found the orchestral contribution a little too delicate by comparison with more recent recordings.  That's partly due to the fairly thin and somewhat shrill recording; though it has come up sounding well for its age, it's not quite the miracle that Beulah sometimes achieve with 78s.

3PDR29 [70:46] MAHLER Rückert Lieder: Ich atmet' einen Linden Duft; Ich bin der Welt abhanden gekommen; Um Mitternacht [14:42] – Kathleen Ferrier (contralto); Vienna Philharmonic Orchestra/Bruno Walter – rec.1952 ADD/mono; MOZART Grosse Messe (Great Mass) in c minor, K427 [56:03] – Wilma Lipp (soprano); Christa Ludwig (mezzo); Murray Dickie (tenor); Walter Berry (bass); Vienna Oratorio Choir; Vienna Symphony Orchestra/Ferdinand Grossman – rec.1958 ADD/stereo  From Qobuz (stream or download)

Kathleen Ferrier's legendary 1952 recording of three Rückert-Lieder remains available with her even more famous Das Lied von der Erde on Decca Legends but the Beulah release will be preferable for those who, like me, remain impervious to her Lied.  As a teenager in Blackburn I was over-exposed to 'our Kath', who had been a telephonist at the local exchange, and I suspect that made me resistant to her recordings.  I make an exception, however, in the case of these three Rückert songs and the recording – another problem, I suspect, in my appreciation of her voice – has come up surprisingly well in this transfer.

Ferdinand Grossman made a number of recordings of Mozart masses for Vox, not always with the best of soloists, but in this case he had a distinguished team and even the Vienna Symphony Orchestra – also credited as the Vienna Pro Musica – give of their best.  You will, however, find most of the tempi slow if you know, for example, Paul McCreesh's performance (DG Archiv).  Mozart never finished this work, though it had been promised as a present to his wife Constanze.  It's sometimes recorded with the missing sections filled in from other Mozart masses but Grossman gives us only echt Mozart; look elsewhere if you want a 'complete' version.  The recording remains a little fuzzy and there are problems with early copies, which end track 6 with a snatch of the Sanctus, cut off abruptly and lack track 7, containing the Sanctus.  I've notified the problem: if you have a defective copy you will need to contact the supplier. 

Volume 3 is well worth having for the Mahler but my own preference among recordings of the Great Mass of similar vintage would be Ferenc Fricsay's (DG Originals E4636122).

4PDR29 [87:47] BRAHMS Symphony No.1 in c minor, Op.68 [41:28] – Amsterdam Concertgebouw Orchestra/Eduard van Beinum – rec.1952 ADD/mono; Piano Concerto No.2 in B-flat, Op.83 [46:19] – Solomon Cutner (piano); Philharmonia Orchestra/Issay Dobrowen – rec.1947 ADD/mono  From Qobuz (stream or download).

Beulah have an uncanny knack of reissuing better-sounding transfers of recordings on which I got to know particular works.  Van Beinum's Brahms First is a case in point, as reissued on Ace of Clubs, until, having saved a few more pence, I traded it in for Giulini in stereo.  The performance remains competitive – a safe recommendation – and the recording has come up reasonably well, though inevitably it was already sounding rather thin by the time it was reissued in 'electronic stereo' in 1977. It was released in 1952 and I suspect that those sources which list the recording date as 1951 are correct.  It wouldn't be my only choice for a recording of this symphony but I'm pleased to have it as an alternative to the craggy Klemperer (Warner, download only, or 4043382, 4 CDs) or the smoother Karajan (4530972, 2 CDs mid-price, Symphonies 1-4).  The big Beethoven-like tune in the finale grows organically out of its surroundings, as it should and does in the best recordings.

With two large-scale works coupled, this is a generously filled album.  If anything, the Second Piano Concerto recording is even more of a classic than the symphony: as reissued by Testament it was a well-deserved Building a Library first choice in 2001.  That CD remains available, with some piano pieces as fillers, but the Beulah release is less expensive and the more generous coupling will probably have greater appeal.  Again, it wouldn't be my only choice, but it makes the Backhaus-Böhm classic from 1967 (Decca Legends or Eloquence, 2 CDs) sound stodgy.  (The earlier Backhaus-Schuricht from 1952, Naxos Classical Archives, is much livelier).  Solomon and Dobrowen should make a fine adjunct to any collection which also contains the Gilels-Jochum partnership in the two Brahms Piano Concertos (DG Originals 4474462, lower mid-price).  Incidentally, though the Gilels-Jochum Piano Concerto No.1 is available separately for as little as £2.97 as a download, I haven't been able to find a download of the pair which didn't cost more – often much more – than the CDs.

Solomon – he usually dispensed with his surname – plays superbly, emphasising the poetic aspects of the music, and he's very well supported though you may never have heard of Issay Dobrowen (sometimes spelled Dobroven).  The recording has been extremely well transferred: apart from some marginal distortion at peaks, as if the VU meters had gone into the red zone, the sound is almost preferable to the Beinum, with but the merest hint of 78 noise, and the balance between piano and orchestra is very good.  That's all the more remarkable an achievement when one reads in the review from 1947 that the tone was considered a touch dry.

5PDR29 [70:43] HAYDN Missa in tempore belli (Paukenmesse) in C (1796) [41:02] – Elizabeth Thomann (soprano), Gertrude Jahn (contralto), Stafford Wing (tenor), Eishi Kawamura (bass); Vienna Chamber Choir; Vienna Symphony Orchestra/Hans Gillesberger (rec.1950 ADD mono); Trumpet Concerto in E-flat [15:02] – Bernard Jeannetout (trumpet); Pro Arte Chamber Orchestra of Munich/Kurt Redel (rec.1961 ADD/stereo); MOZART Exsultate, Jubilate, K165 [14:38] – Hilde Gueden; Vienna Philharmonic Orchestra/Alberto Erede (rec.1952 ADD/mono)  From iTunes (mp3): lossless due soon from Qobuz.

Hans Gillesberger made the first recording of this 'Mass in Time of War' in 1950; it was made in Vienna with the State Opera, sponsored by the Handel and Haydn Society of Boston and released by Parlophone.  He re-recorded the work for Vox in 1962, again in Vienna but with different soloists, choir and orchestra, and this is the one which Beulah have included on this download, albeit from a mono release of a recording also made in stereo.

The performance is dignified, the soloists good, but the choral and orchestral support no more than adequate at times and the recording not much more than acceptable, with the soloists faring much better than chorus and orchestra.  This was a very worthwhile bargain when it was reissued in 1967 on a Turnabout LP for 17/6 (£0.76) and I enjoyed hearing it again but there are far better versions to be had, not least from Richard Hickox and his team on Chandos CHAN0633 (with two settings of Te Deum) or in the Complete Haydn Mass edition (CHAN07348, 8 CDs budget price).

The conductor of the popular Trumpet Concerto, Kurt Redel, had himself been the flute soloist in another Haydn concerto and he accompanies an enjoyable performance.  This US Angel recording, which seems to have been released in the UK only by EMI subsidiary World Record Club, has come up sounding well.

To return to 1952 mono for the final Exsultate Jubilate is to enter a thinner sound-world.  I love Hilde Gueden in the right repertoire, which includes her role in the Kleiber Figaro (Decca Legends, 1955 stereo and sounding much better than this 1952 mono), but there is too much vibrato here, though light by the standards of the time.  Her singing is not without awareness of appoggiatura, and technically very impressive on the top notes, but the style is out of place when we are used to the likes of Emma Kirkby (Decca Eloquence 4767460).  Gueden and Erede omit some of the repeats and take the closing Alleluia very sedately: on paper only slightly slower than Kirkby and Hogwood but sounding more deliberate.

6PDR29 [77:32] BRUCKNER Symphony No.4 in E-flat ('Romantic') [55:17] – Pittsburgh Symphony Orchestra/William Steinberg (rec. 26 January 1954 ADD/mono); BIZET Carmen Orchestral Suite (arr. Anthony Collins) [22:15] – London Philharmonic Orchestra/Anthony Collins (rec. 3 February 1950 ADD/mono)  Due soon from Qobuz, etc.

I was especially interested to hear this recording of the Bruckner because I don't remember ever having encountered it.  The first recording of the Romantic symphony which I owned came from a slightly older Vox recording, reissued on one LP thanks to the fast tempi adopted by Otto Klemperer – yes, he used to be a speed merchant, despite his later reputation.  The sound of that Vox reissue was frankly awful and I wasn't expecting too much from the Steinberg, so I was very pleasantly surprised at the result.  You could hardly mistake it for other than a product of its age, with the brass sounding dry, but Beulah have made this vintage Capitol recording, also issued on one LP, well worth hearing.

Steinberg adopts some pretty fast tempi, which generally work well, though some of the players very occasionally have trouble keeping up, as if used to something slower or with fewer changes of tempo.  I enjoyed the performance and the recording is good enough not to modify that enjoyment, but I should warn readers that another reason why Capitol were able to fit this to a single disc is that there is a considerable cut of 60+ bars in the slow movement, reducing what normally takes around 15:40 to 12:51.  Overall this is a fine way to prepare for Daniel Barenboim's Proms performance on 9 September though Günter Wand continues to be my top recommendation, with the Berlin Philharmonic or the Cologne Radio Symphony Orchestra, both on RCA (download only or the Cologne recording in a 9-CD box, available from Presto).

The Collins performances of the Carmen pieces was appeared on one of the earliest Decca LPs: if Beulah's February 1950 date is correct, it's remarkable that it was released on 78s as early as July of that year and on LP in December 1950 as one half of an LP with Eduard van Beinum performing more Carmen music.  The recording was very good for its age – even the 78s were hailed as 'another triumph for ffrr (full frequency range recording)' – though it sounds just a little dry now.  Anthony Collins' recordings are always interesting and Beulah have made something of a speciality of them over the years, not least his Sibelius.  His Bizet is not quite in that class and doesn't quite have the magic of Beecham but it is very enjoyable and the LPO play for him with gusto.

7PDR29 [72:50] MOZART String Quintet in C, K515 – Griller Quartet; William Primrose (viola) (rec.1958 ADD/stereo) [30:44]; LISZT Piano Concerto No.1 in E-flat – Samson François (piano); Philharmonia Orchestra/Constantin Silvestri (rec.1960 ADD/stereo) [21:39]; WAGNER Wesendonck Lieder – Kirsten Flagstad (soprano); Vienna Philharmonic Orchestra/Hans Knappertsbusch (rec.1956 ADD/stereo) [20:26]  Due soon from Qobuz, etc.

The contents of this release may be even more diverse than the others but it enshrines three classic performances, any one of which would make it worthwhile for me.

The Griller Quartet recruited William Primrose, the soloist with Beecham in what remains in many ways the best recording of Berlioz Harold in Italy* , for their recording of K515 which originally appeared on the Fontana label.  The string tone on the LP releases was always a little wiry but Beulah have tamed that on this transfer of what remains a very fine performance.

There are very fine recordings of the Liszt at all prices and I wouldn't put the François-Silvestri partnership in quite the same league as, for example, Richter and Kondrashin (Philips mid-price E4647102 with No.2 – review).  Even when it was released in 1961 HMV seem to have thought it uncompetitive with the very best and issued it on their budget Concert Classics label, but it fully justifies its appearance in this collection.  Reviewing the partnership in both concertos in an earlier Beulah incarnation I marginally preferred them in No.2 – Download Roundup February 2011.  There was a problem with my review copy in that the track ran on after the end of the first movement, then stopped abruptly towards the end of the second, with the second movement then repeated in full.  I've reported the problem and I'm assured that it's been solved.

I compared Nina Stemme (BIS) with Kirsten Flagstad in the Wesendonck Lieder in Download News 2013/7: 'Though officially a soprano, [Stemme's] voice has mezzo-like qualities; indeed, she sounds uncannily like a younger version of Kirsten Flagstad, with none of the plumminess or slight wobble that her voice had developed at 60+. It's probably just nostalgia that made me think her slightly lacking in the innigkeit which Flagstad brings to the music and the tendency nowadays is to present these songs a little more coolly than used to be the case. Put comparisons aside as I did second time around and enjoy a fine set of performances, very well recorded and well presented'.

In 2013 I compared the BIS with the Decca Eloquence reissue of the Flagstad (4801796, 2 CDs – review) – a much better transfer than on the Ace of Diamonds LP which I used to own.  The Beulah release also presents this wonderful recording in a better light than I remember; there's very little difference between it and the Decca.  I know that there are those as antipathetic to Flagstad as I (mostly) am to Callas and it's true that she sounded much better in her heyday but these are treasurable performances; I shall probably play them more often than the rest of the programme.

* no longer available but Primrose's 1958 recording with Munch can be streamed from Qobuz or Naxos Music Library.

8PDR29 [82:22] BACH Orchestral Suite No.3 in D, BWV1068 [18:02] – Paris Conservatoire Orchestra/Felix Weingartner (rec.1939 ADD/mono); HANDEL Zadok the Priest [6:03] – Geraint Jones Singers and Orchestra/Geraint Jones (rec.1958 ADD/stereo); BRUCKNER Symphony No.9 in d minor (ed. Haas) [58:20] – Columbia Symphony Orchestra/Bruno Walter (rec.1960 ADD/stereo)  Due soon from Qobuz, etc.

Very diverse contents again but with the very generous playing time you could regard this as a good way to obtain a classic account of the Bruckner, a work still often given an album to itself, as on the recent Claudio Abbado recording (DG), and regard the Bach and Handel as bonuses.

They don't play Bach like this any more, though they did for a long time after this Weingartner recording: as recently as 1962 Karl Münchinger's Decca recording of Suite No.3 (Eloquence 4581692) sounded just as deliberate.  It's not just a matter of tempi: Richard Egarr's recent recording with the AAM on their own label is even slightly slower but comes with more of a spring in its step.  (AAM003 – review – Download News 2014/15).  A recording of historical interest, then, rather than a recommendation, though the transfer is amazingly good for its age, with the merest trace of 78 surface noise.

The Geraint Jones Zadok the Priest, recorded for DG, was stylistically ahead of its time and the performance would hardly be out of place even in our authentically-minded times.  The performance is smaller-scale than, say, the classic King's recording, or at the coronation of George II, but infinitely better sung than in that original ceremony when the music was reportedly in disarray.

Of course Bruno Walter's recording of Bruckner's Ninth was made far too early to have included the fourth movement completion which has featured – fairly convincingly – on some recent recordings, but the Abbado recording has reminded us that the three-movement version can still sound completely right.  Incidentally, when I reviewed that in Download News 2014/10 I gave a link to Qobuz, which I still recommend to subscribers to stream but the download costs as much as or more than the CD.  Those happy with 320kb/s mp3 will find it available for a snip at just £2.97 from sainsburysentertainment.co.uk or 7digital.com .

Abbado gives the first and third movements a little more time to breathe than Walter, at tempi closer to those of Otto Klemperer (Symphonies 4-9, Warner box set), but there's no sense in which they sound rushed in the Walter recording, though he perhaps over-stresses the feierlich half of the marking slightly at the expense of the misterioso in the first movement.  Much was made at the time of the differences between Walter and Klemperer but, as with the Brahms v. Wagner controversy, it's possible to appreciate both – and I do.  In the case of Bruckner's Ninth I could be very happy with Klemperer or this transfer of the Walter.  The Beulah transfer of what was always a good recording can't match the newer Abbado, ultimately my first choice for the three-movement Ninth, but it won't interfere with your enjoyment of a sensitive performance.

Otherwise Bruckner lovers who don't have Walter's recording of No.4, the 'Romantic', may wish to consider the Sony reissue of Nos. 4 and 9, available to stream or download from classicsonline.com.  Some dealers have a very inexpensive download of Walter's Bruckner Ninth from Hallmark.  Don't be tempted: it perpetuates the break in the scherzo from the LP! 

OTHER RELEASES

Johannes BRAHMS (1833-1897)
Tragic Overture, Op.81 [12:30]
Symphony No.2 in D, Op.73 [38:35]
Philharmonia Orchestra/Otto Klemperer
rec. 1961, 1956. ADD/stereo
BEULAH 2PD98 [51:04]  From Qobuz (stream or download).

The classic choice for the Brahms symphonies used to lie between Otto Klemperer and Bruno Walter.  Despite my admiration for Walter in much of the standard repertoire, Klemperer was always my clear preference in Brahms, especially in the third and fourth symphonies.  In the case of the Fourth there are still very few recordings that have ever matched Klemperer in my estimation.

I've already welcomed this recording of the Tragic Overture in a different Beulah coupling – review – and my only reservation this time is that you may have already obtained it on that album.

With Klemperer's Brahms symphonies now available only in box sets, the Beulah single release of Symphony No.2 is very welcome.  By 1956 Klemperer was already tending towards slowish tempi but by no means in an extreme manner.  Though he allows plenty of space for the first movement to breathe, for example, Walter (Naxos Classical Archive with NYPO, or Sony with Columbia SO) takes about as long and Karajan (DG), from a few years later, takes slightly longer.  The close of the finale fairly gallops along, as joyous a conclusion as you could wish.  With a very fine recording transfer – a 'solid' sound to match the interpretation* – this is a strong recommendation for all but confirmed anti-Klemperer readers – and even they might benefit from listening to the streamed version from Qobuz: non-subscribers will be able to sample and, indeed, compare with Walter and Karajan.

* I don't use the word in a pejorative sense in either case.

Mendelssohn's Art
Felix MENDELSSOHN (1809-1847)
Piano Trio No.1 in d minor, Op.49 [28:42]
Alfred Cortot (piano); Jacques Thibaut (violin); Pablo Casals (cello)  rec.1927 ADD/mono
Octet in E-flat, Op.20 [28:44]
Vienna Octet – rec.1953 ADD/mono
Symphony No.4 in A, Op.90 ('Italian') [25:16]
Minneapolis Symphony Orchestra/Stanislaw Skrowaczewski – rec.1961 ADD/stereo
BEULAH 1PDR25 [82:43]  From Qobuz

Here be riches indeed in a very generously filled programme.  The Piano Trio recording may date from 1929 but it remains in many ways the benchmark by which to judge modern accounts.  There are a few ghostly hints of shellac surface noise but not sufficient to spoil my enjoyment of hearing this classic account again: you would hardly credit its age in this transfer.  There's a Naxos Historical transfer, which I haven't heard, but it's coupled with Schumann whereas Beulah offer an all-Mendelssohn programme.

There's more magic in the Vienna Octet recording of the wonderful Octet.  Again there's an alternative in the form of a Decca Eloquence 2-CD set but that comes with the same performers in Schubert's 'Trout' Quintet and Octet and you may have already gone for their 1948 Schubert Octet which I reviewed as 5-10BX168 or the 1958 stereo on an Alto CD which I also reviewed.  With Willi Boskovsky leading a most distinguished team, even the mono recording, its limitations easily ignored, didn't spoil my enjoyment.

I hadn't encountered this recording of the Italian Symphony before.  The Mercury CD coupling it with the Scottish Symphony (Doráti) is now download only or on special order as a Presto CD or from ArkivMusic.  It's not in quite the same league as the other two items, except recording-wise, but it completes a very worthwhile album.  The outer movements are taken at a suitably sprightly pace.

Toscanini conducts Wagner
Richard WAGNER (1813-1883)
Die Walküre Act III: Ride of the Valkyries [5:00]
Lohengrin Act I: Prelude [8:41]; Act III: Prelude [3:10]
Die Meistersinger von Nürnberg Act I: Prelude [8:59]; Act III: Prelude [7:03]
Parsifal Act I: Prelude [15:10]; Good Friday Music [10:33]
Götterdämmerung Act III: Siegfried's Death and Funeral Music [13:14]
NBC Symphony Orchestra/Arturo Toscanini – rec 1946-1952 ADD/mono
BEULAH 1PDR26 [71:54] From Qobuz (stream or download)

The only other way to assemble all these Toscanini 'bleeding chunks' of Wagner seems to be via a 5-CD RCA set, though there's a very similar, but larger collection from the same dates on a download-only Naxos Classical Archives 2-CD collection: 9.80923/4 – stream or download from classicsonline.com.  There's enough extra material on Naxos to justify having both.

The sound from both sources is inevitably glassy and brittle but Toscanini's Wagner is well worth at least dipping a toe into and either collection offers a good opportunity. As you might expect Toscanini excels in the more dramatic music but he also offers a sensitive performance of the Good Friday Music, sometimes known as the Good Friday Spell, for reasons which this performance makes clear, and in the lively Meistersinger preludes.

Great Piano Concertos
Wolfgang Amadeus MOZART (1756-1791) Piano Concerto No.14 in E-flat, K449 [21:50]
Walter Klien (piano); Vienna Pro Music Orchestra/Paul Angerer – rec.1961 ADD/stereo
Ludwig van BEETHOVEN (1770-1827) Piano Concerto No.4 in G, Op.58 [32:50]
Wilhelm Backhaus (piano); Vienna Philharmonic Orchestra/Hans Schmidt-Isserstedt – rec. 1959 (?) ADD/stereo
Frédéric CHOPIN (1810-1849) Piano Concerto No.2 in f minor, Op.21 [34:48]
Stefan Askenase (piano); Berlin Philharmonic Orchestra/Leopold Ludwig – rec.1960 ADD/stereo
BEULAH 1PDR28 [89:26]  From Qobuz (stream or download).

Another very generously filled offering.  I wouldn't have classed No.14 as one of Mozart's 'greatest' piano concertos – No.23 would be my first choice – but even this early work is a minor masterpiece. Walter Klien (not Klein – a common mistake) made a number of Mozart recordings for Vox in the 1960s and though the Vienna Pro Musica was hardly world-class, it's well suited to this music, matching Klien's light touch and the recording has come up better than most Vox LPs of similar vintage.  This replaces the earlier release on 1-3BX233 which I reviewed in DL News 2013/9 – though Beulah got the name right then.

Beethoven's Fourth Piano Concerto has stronger claims to 'greatness' than K449; in fact I tend to listen to it and the Third more often than the more famous 'Emperor' Concerto.  Having compared Backhaus's stereo Brahms unfavourably with his earlier mono recording, I have to say that his Beethoven suffers less than his Brahms but this is a rather cool performance, albeit of the work which more than any of Beethoven's other concertos lends itself to a slightly cool interpretation.  The recording has come up well, perhaps because Decca over-generously devoted a whole 12" LP to it.  Incidentally, I've queried Beulah's date of 1959 because the LP was released in 1958.

The Chopin was released previously on 3-5BX172 – DL News 2013/9 .  Though Askenase's Chopin was regarded at the time as in the shadow of Vásáry, both DG artists, I liked the earlier reissue and that applies equally to its new reappearance.



---
| | |
| --- | --- |
| | |
Donate and keep us afloat
New Releases


<!- cpo end March 2023 --> all cpo reviews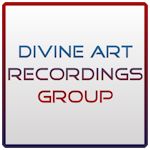 Click to see New Releases
Get 10% off using code musicweb10
All Divine Art reviews
<! apr 12 months Nov 22 - Oct 23 -->