Yes we are selling
Acte Prealable again!
£11 post-free

we also sell Skarbo


and Oboe Classics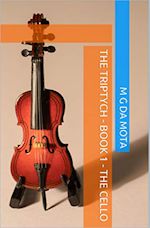 Book 1 Book 2 Book3
Mota The Triptych: -Website
Asmik Grigorian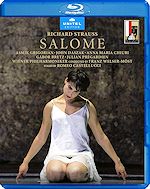 Breathtaking Performance
controversial staging
Review Westbrook
Review Hedley
Every lover of Salome should see this recording
Mullenger interpretation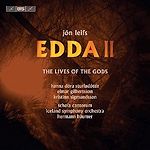 absolutely thrilling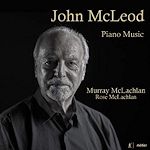 immediacy and spontaneity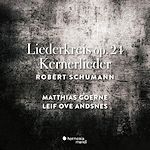 Schumann Lieder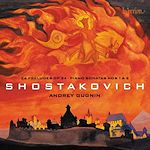 24 Preludes
one of the finest piano discs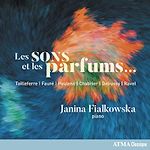 'Box of Delights.'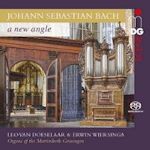 J S Bach A New Angle
Organ fans form an orderly queue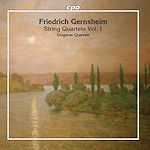 GERNSHEIM Quartets
a most welcome issue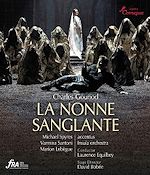 I enjoyed it tremendously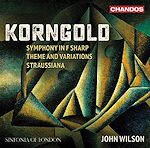 the finest traditions of the house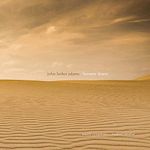 John Luther Adams
Become Desert
concealing a terrifying message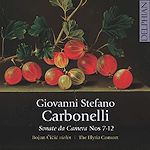 ground-breaking, winning release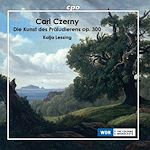 Surprise of the month
Christmas 2016: Some new and some older recordings
By Brian Wilson

It's late November as I start to write this review and already several recording for the festive season have rolled in. I've already dealt with Drop down, ye heavens, Advent music for choir and saxophone from Siglo de Oro on Delphian in my Late Autumn 2016 retrospective (DCD34184 – see also review by John Quinn).

I also briefly mentioned there Christmas with St John's (Cambridge) on SIGNUM SIGCD458 – review by John Quinn.

Cypriot Vespers
Arsala'llah (Maronite tradition) [3:29]
Jean HANELLE (c.1380-c.1436) (from MS Torino J.II.9)
O Sapientia (plainchant); O Sapientia incarnata / Nos demoramur [1:52 + 4:06]
O Adonay (plainchant); O Adonay domus Israel / Pictor eterne syderum [2:07 + 4:00]
Bithleem estimazu (Greek-Byzantine tradition) 3:09
Jean HANELLE O Radix Yesse (plainchant); O Radix Yesse splendida / Cuncti fundent precamina [1:49 + 4:12]
O Clavis David (plainchant); O Clavis David aurea / Quis igitur aperiet [1:47 + 3:22]
I parthenos simeron (Greek-Byzantine tradition) 1:37
O Oriens (plainchant) 1:36
Jean HANELLE Lucis eterne splendor / Veni splendor mirabilis [5:17]
O Rex gentium (plainchant); O Rex virtutum gloria / Quis possit digne exprimere [2:45 + 4:33]
Alyawma youlado mina lbatoul (Arabo-Byzantine tradition) [5:33]
Jean HANELLE O Emanuel (plainchant); O Emanuel rex noster / Magne virtutum conditor [1:34 + 3:19]
O Virgo virginum (plainchant); O sacra Virgo virginum / Tu nati nata suscipe [2:13 + 3:56]
Simeron ghennate ek Parthenou (Greek-Byzantine tradition) 6:01
Hodie Christus natus est (plainchant) [1:11]
Jean HANELLE Hodie puer nascitur / Homo mortalis firmiter [6:28]
Graindelavoix/Björn Schmelzer
rec. Church of Saint-Rémi, Franc-Waret, Belgium, 17-20 December 2015. DDD.
Texts and translations included
GLOSSA GCD32112 [75:56]

Reviewed as 24-bit download with pdf booklet from eclassical.com

This recording consists mainly of the 'O' antiphons for the latter part of Advent in plainsong and in troped versions (i.e. with extended texts) by Jean Hanelle in versions preserved, apparently in his own hand, in a Turin manuscript of music composed in Cyprus. Hanelle moved there from Cambrai to serve the Lusignan family in 1411. Cyprus was, of course, something of a confluence of Western and Eastern traditions, the latter both Greek Orthodox and Arab Christian, hence the interpspersing of music from those sources.

I have no argument with the choice of material and I'm especially pleased for this unique opportunity to encounter the music of Hanelle, though not convinced by the claim that he puts Landini, Machaut and Dufay 'completely in the shadow'. I am, however, as on earlier encounters, less convinced by Graindelavoix's manner of performance: the drab and dark-brown covers which they choose for their albums seem to me all too apt for their style of singing, too much influenced by the theories of Marcel Pérès. As with their recent recording of Machaut's Messe de Nostre Dame – Autumn Retrospective – I'm sure that there are many who will like this but I'm not convinced that the work of a Flemish composer sounded like this, even though he had relocated to the Eastern Mediterranean. The brighter tone employed on their recording of music from Cambrai from a slightly earlier period – review – would have been more appropriate. Unlike the Machaut, however, I have no alternatives to offer so I'm grateful for small mercies.

Noël Baroque includes, as the title implies, baroque music for Christmas, performed by Les Musiciens de Saint-Julien and Maîtrise de Radio France, with François Lazarevitch (flute, conception and research) in a varied programme directed by Sofi Jeannin. Vocal music by Michel CORRETTE, Louis-Claude DAQUIN, Marc-Antoine CHARPENTIER, Michel-Richard DELALANDE and Jean-François DANDRIEU, based on traditional French Noëls is coupled with Arcangelo CORELLI's Concerto Grosso, Op.6/8, his 'Christmas' concerto. (ALPHA 266 [60:19] – from Amazon UK – Presto or download in mp3, 16- and 24-bit lossless with pdf booklet from eclassical.com.

There are other collections of Christmas music by the French composers on Noël Baroque and of the Corelli concerto, the latter in a complete set of Op.6 or in a seasonal collection, but Alpha also have a recording of rarer material on Noël Baroque en Pays d'Oc, released in 2011. The only music here by a familiar composer is DANDRIEU's Adam fut un pauvre homme. Natalis CORDAT (c.1610-1663), was a country priest who wrote very refined and aristocratic Noëls whilst Nicolas SABOLY (1614-1678), the master of an Avignon Chapel, was a writer of small pieces in a popular vein. The music is performed by Caroline Bardot (soprano), Maîtrise de Saint-Christophe de Javel and La Camera delle Lacrime, surely an odd name for performers of joyful music, directed by Bruno Bonhoure (tenor). (ALPHA 177 [65:17] download only, available in mp3 and lossless from eclassical.com, NO booklet). As most of the texts are in Southern French dialect, the lack of a booklet is especially regrettable; neither Naxos Music Library nor chandos.net can come to the rescue on this occasion.

Christmas music from Southern France from a slightly earlier period – folksy music in modern but not overtly-modern arrangements – is contained on a Ligia recording Cantem Nadal: Noël Baroque Occitan. [63:17, download only] Subscribers to Qobuz can stream it there and it can be purchased for download. The performers, recorded in 2009, are Les Passions, Les Sacqueboutiers and La Mounède directed by Jean-Marc Andrieu. It's a blend of the traditional, renaissance and baroque, with what I call the 'jolly japes' style predominant, before the likes of Cordat and Saboly got their hands on the music, though some of the pieces are taken from Saboly's collection. A couple of dances from Prætorius's Terpsichore and one from Gervaise's Danseries are thrown in. If you know the recordings of Maddy Prior on Saydisc you are in something like the same territory. An enjoyable alternative for the times when you're tired of the umpteenth Silent Night. This time there is a booklet with texts and modern French translations.

George Frideric HANDEL (1685 – 1759)
Messiah , HWV56 (New Concert Edition by Sir Andrew Davis)
Erin Wall (soprano), Elizabeth DeShong (mezzo), Andrew Staples (tenor), John Relyea (bass-baritone)
Toronto Mendelssohn Choir
Toronto Symphony Orchestra/Sir Andrew Davis
rec. Roy Thomson Hall, Toronto, Ontario, Canada (live); December 2015. DDD/DSD
Text included.
CHANDOS CHSA5176/77 SACD [52:44 + 61:40]

Reviewed as lossless download from eclassical.com (NO booklet) Also available from chandos.net with booklet and on CD.

Purists and lovers of period practice beware. This is an arrangement of Messiah for very large forces 'mak[ing] use of all the colours available from a modern symphony orchestra' with additional parts for the marimba, etc. Mention of reliance on the edition by Ebenezer Prout and the Beecham recording will send many into apoplexy. The result is actually far more stylish than I had feared; the soloists are attractive, the direction and playing are energetic, and the recording is first-rate. I enjoyed more than I disliked; all in all it may not be much different from the performance in Westminster Abbey from which Haydn emerged with tears streaming down his face, acknowledging Handel as 'the master of us all', but I wouldn't want this as my sole Messiah recording.

Fortunately there are plenty of alternatives of all kinds and at all prices among the 140+ current recordings. To name only budget versions: for period performance lovers the Paul McCreesh recording has been reissued as a twofer (DG Archiv 4779574) while Sir Colin Davis's Philips version with modern instruments is available on Australian Eloquence (4800120 – review). Also well worth considering, with modern instruments but with a sense of period practice, Stephen Layton's recording with Polyphony costs only a little more on a 2-for-1 Hyperion release (CDA67800 – review – review). The recording by The Sixteen and Harry Christophers costs just a little more but comes with a third bonus disc; in many ways the best recommendation among period recordings (COR16062 – see DL Roundup December 2009). At full price on Linn John Butt directs a performance worthy to stand beside the Bach Christmas Oratorio reviewed below (CKD285 – Recording of the Month).

RECORDING OF THE SEASON
Johann Sebastian BACH (1685-1750)
Christmas Oratorio, BWV248 (1734/5)
Mary Bevan (soprano), Clare Wilkinson (alto), Nicholas Mulroy (tenor), Matthew Brook (bass) (Cantatas 1, 3, 6); Joanne Lunn (soprano), Ciara Hendrick (mezzo), Thomas Hobbs (tenor), Konstantin Wolff (bass) (Cantatas 2, 4, 5).
Dunedin Consort/John Butt
Texts and translations included
LINN CKD499 [141:19]

Reviewed as 24/96 download with pdf booklet from hyperion-records.co.uk. Also available from linnrecords.com and on disc from Amazon UK – ArkivMusic – Presto. See Recording of the Month review.

At the risk of becoming clichéd, John Butt and his team have once again opened my ears to a fresh crystal-clear interpretation of Bach. Other versions which I like have been incremental improvements on the first recording which I heard, from Karl Richter (DG Archiv 4272362 – still well worth hearing: a performance ahead of its time and on sale at budget price*) but it's clear right from the wonderful opening chorus that the new Linn recording joins last year's revelatory Christmas Magnificat and Cantata No.63 (CKD469: Recording of the Month review – review) at the top of the tree. Were it not too late, this would have been one of my Recordings of the Year. Whatever your reservations about the small-scale approach, set them aside for this release. There's no SACD – Linn seem to have joined the ranks of those who have abandoned the format – but the 24-bit download is excellent. Follow the Linn link for 24/192; all other formats are available from Linn and Hyperion.

* I should have included this among my recommendations of recordings featuring Fritz Wunderlich in my recent Late Autumn Retrospective.

A new 4-CD set of recordings of Bach's Luther Cantatas, contains two for Advent (Nos. 62: Nun komm, der Heiden Heiland and 36: Schwingt freudig euch empor) and Christmas (No.91: Gelobet seist du). The performances, by Concentus Musicus Köln, Das neue Orchester and Christoph Spering, are attractive. Even if you don't plan to go for the complete set, this first album is well worth having. (Deutsche Harmonia Mundi G010003604806D). That's download only and rather expensive for a single album, so you may prefer the complete 4-disc set on
88985320832 which sells for around £25. Available from Amazon UK – Presto.

This is a good place to issue yet another reminder that eclassical.com have been releasing in 'box' set downloads the wonderful Bach cantata recordings which Masaaki Suzuki and his team made over a period of years. BIS8011 (volumes 1-10), BIS8012 (volumes 11-20), BIS8013 (volumes 21-27), BIS8014 (volumes 28-35), BIS8015 (volumes 36-40), BIS8016 (volumes 41-16) and BIS8017 (volumes 46-50) released to date. The final volume should be available by the time that you read this. The only problem with these recordings is that the Advent and Christmas cantatas – and those associated with Easter, Pentecost and other seasons – are spread across several discs. No.62, for example, on Volume 28 (BIS-SACD-1451) sits alongside Nos. 139 (Trinity 23), 26 (Trinity 24) and 119 (council election).

Gottes Zeit ist die Allerbeste Zeit 'Actus Tragicus', BWV106 (Funeral. c.1708) [21:08]
Nach Dir, Herr, verlanget mich , BWV150 (before 1708) [15:31]
Weinen, Klagen, Sorgen, Zagen , BWV12 (Easter 3, 1714) [23:35]
Aus der Tiefen rufe ich, Herr, zu Dir , BWV131 (1707) [24:35]
Zsuzsi Tóth, Kristen Witmer (soprano), Daniel Elgersma, Barnabás Hegyi (alto), Philippe Froeliger, Robert Buckland, Reinoud van Mechelen (tenor), Tomáš Král, Sebastian Myrus (bass)
Vox Luminis/Lionel Meunier (bass, recorder)
rec. Onze Lieve Vrouw en Sint-Leodegariuskerk, Bornem, Belgium, 13-15 April, 22-24 July 2016. DDD. (Organ by Dominique Thomas, 2013, after Gottfried Silbermann).
Texts and translations and organ specification included.
ALPHA 258 [84:36]

Reviewed as mp3 press preview from Outhere Music Group. CD from Amazon UK – Presto.

Among the festive recordings this new release of funeral and penitential music, three of them among his earliest works, from 1708 or earlier – Cantata No.131 may even be his first such composition – serves as a reminder that Bach was truly a composer for all seasons. The Actus Tragicus was composed for a funeral, perhaps that of Bach's uncle, and we know that Cantata No.12 was produced for the third Sunday after Easter for the Weimar court in 1714 but we don't know the occasion for which the other two works were written though BWV131 may have been connected with a disastrous fire at Mühlhausen in 1707.

Despite the nature of many of the texts, the music has a youthful freshness and energy matched by the stylish small-scale performances. Though I was able only to listen to mp3 press previews, the recording is very good. Some of Alpha's recent inexpensive reissues have been short in the booklet department, without texts, there's no such problem here.

Three other Bach cantatas of great beauty, though hardly festive in nature, are due for release by Hyperion on 30 December 2016:

Cantata BWV170 Vergnügte Ruh, beliebte Seelenlust (Trinity 6, 1726) [21:54]
Cantata BWV52 Falsche Welt, dir trau ich nicht: Sinfonia (Trinity 23, 1726) [4:04]
Cantata BWV54 Widerstehe doch der Sünde (Lent 3, 1715?) [10:47]
Cantata BWV174 Ich liebe den Höchsten: Sinfonia (1729) [5:51]
Cantata BWV82 Ich habe genug (Purification, 1727) [22:14]
Iestyn Davies (countertenor)
Arcangelo/Jonathan Cohen
rec. St Jude on the Hill, Hampstead Garden Suburb, London, 11-13 May 2015. DDD
Texts and translations included
HYPERION CDA68111 [64:51]

Reviewed as 24/96 download with pdf booklet from hyperion-records.co.uk . Also available there on CD.

If I say that these recordings of Cantatas Nos. 170 and 82 can hold up their heads in the most exalted company – for me that's Janet Baker and the ASMF conducted by Neville Marriner, on Decca Eloquence 4762684, with Cantata No.159 – review – that's really all that need be said.

Except that Hyperion are competing with their own very fine earlier recording from James Bowman and the King's Consort: Cantatas Nos. 170, 54 and 169 on CDH55312 – review. That's on the Helios label, no longer at budget price but many dealers are still selling it for around £6.50 and it can be downloaded from Hyperion in mp3 or lossless sound for the same price.

In view of the slightly different couplings and the virtues of all three recordings I can't pick a winner for you here, though the use of period instruments on both Hyperion recordings and the very fine 24-bit sound on the new release will settle the matter for many readers.

Complete Organ Works: Volume 3
Fantasia and Fugue in g minor, BWV542 ('Great'): Fantasia [5:36]
Chorale Prelude, BWV717: 'Allein Gott in der Höh sei Ehr' [3:41]
Chorale Prelude, BWV711: 'Allein Gott in der Höh sei Ehr' [1:44]
Chorale Prelude, BWV715: 'Allein Gott in der Höh sei Ehr' [3:24]
Toccata and Fugue in F, BWV540 [14:02]
Fantasia in c minor, BWV1121 [3:12]
Chorale Partita, BWV767: 'O Gott, du frommer Gott' [16:30]
Fugue in g minor, BWV578 ('Little') [3:45]
Prelude and Fugue in C, BWV545 [6:10]
Chorale Prelude, BWV709: 'Herr Jesu Christ, dich zu uns wend' [0:58]
Chorale Prelude, BWV726: 'Herr Jesu Christ, dich zu uns wend' [2:56]
Fantasia and Fugue in g minor, BWV542: ('Great'): Fugue [5:39]
David Goode (Metzler organ of Trinity College Chapel, Cambridge)
rec. Trinity College Chapel, Cambridge, 15-17 April 2015.
SIGNUM SIGCD803 [67:37]

Reviewed as 24-bit download from hyperion-records.co.uk. Also available to download or as a special CD from Presto.

I'm sneaking this into a Christmas review because it contains the three genuine settings of Allein Gott in der Höh sei Ehr, the German words of the angelic hymn Gloria in excelsis. Only BWV716 is missing and that is a doubtful attribution.

It's a sign of the times that, like its predecessors and despite the success of David Goode's Signum recording of Bach on the Freiberg 1714 Silbermann organ (SIGCD261 – review – review), this third volume is being released as a download only or as a special CD from Presto. The Trinity organ may not have quite the appeal of the Silbermann instrument, the main selling point of that earlier release for many, but it makes a very fine sound in Bach, as on earlier Bach recordings by John Butt (Harmonia Mundi HMU907249 *), Stephen Farr (Resonus RES10120 – Recording of the Month) and others and in Christopher Herrick's Buxtehude (CDA67876 – review). Without supplanting any of those recordings, Goode also gives a fine and varied recital; like all great Bach playing it often makes the listener want to dance. It also makes me regret not having persevered when I had access to the key to the school organ many years ago. It's very well recorded and thoroughly documented.

* We seem to have missed this when it was released in 2005. It's deleted on CD but available to download in mp3 and lossless from eclassical.com albeit without booklet. There's no overlap with the Signum recording and Butt's sprightly performances are equally recommendable, though the lack of a booklet is annoying.

A recording entitled Gott wird geboren, Mächtige erstarren vor Angst: Bog się rodzi, moc truchleje might easily go unnoticed by Anglophone readers. Everything on the front cover of the booklet is in German and Polish, as are the details of the music on pages 4-5. It contains familiar Advent and Christmas music by J.S. BACH: Chorale Prelude BWV645 Wachet auf, ruft uns die Stimme, Pastorale in F, BWV590; Chorale Preludes BWV599 Nun komm, der Heiden Heiland, BWV608 In dulci jubilo and BWV607 Vom Himmel kam der Engel Schaar, Karg-Elert's arrangement of Adeste Fideles (from Cathedral Windows) and Max REGER's Weihnachten (Christmas), Op.145/3. There is also music for the season by less well-known Polish composers Piotr DRUSÍNSKI, Jan JANCA, Feliks NOWOWIEJSKI, Feliks RĄCZKOWSKI and Mieczysław SURZYNSKI .

The music and the performances by Josef Still on the new (completed 2015) Beckerath-Meyer organ of the Lebensbaumkirche Manderscheid in der Eifel are attractive but I think this is one for the specialists, who will be pleased to see the full (German) organ specification in the multi-lingual booklet. (OEHMS CLASSICS OC1861 [67:38] – from Amazon UK –Presto or download in mp3 or lossless sound from eclassical.com). No booklet from eclassical but it's available for subscribers from Naxos Music Library.

Pyotr Il'yich TCHAIKOVSKY (1840 – 1893)
The Nutcracker, Op.71, TH14: Ballet in two Acts (1892) [96:41]
Igor STRAVINSKY (1882 – 1971)
Divertimento from The Fairy's Kiss (Le baiser de la fée) (1928) [26:34]
Knaben des Kölner Domchores
Gürzenich Orchestra of Cologne/Dmitri Kitajenko
rec. Studio Stolberger Straße, Cologne, 5-9 October, 2015. DDD
OEHMS OC448 [51:18 + 71:57]

Reviewed as lossless download with pdf booklet from eclassical.com. CD from Amazon UK – Presto.

We have already had a new complete Nutcracker from Valery Gergiev with the Mariinsky Orchestra on their own label and one of a piano arrangement of the Suite from Alexandra Dariescu (Signum SIGCD441 – review). Dan Morgan was complimentary about aspects of Gergiev's Nutcracker and I am rather more so but we both disliked his account of the Fourth Symphony which forms the coupling. (Mariinsky MAR0593 – review). The chief reason why both Dan and I recommend the Signum lies in Dariescu's straight but appealing performance of the First Piano Concerto, to which the Nutcracker Suite is an attractive pendant.

The Gergiev certainly doesn't displace or even match existing recommendations including his own Philips recording: Simon Rattle (Warner), Alexander Vedernikov (Pentatone) and Neeme Järvi (Chandos – though too fast for many) at full price, Ernest Ansermet (Decca Eloquence) or André Previn at budget price. The Previn is especially good value for those seeking all three Tchaikovsky ballets, recently reissued on a 6-CD set for around £18 but on offer for £15.00. (Warner 9029597489). The Nutcracker alone remains available on a 2-CD budget set, with La Sylphide for around £7.50 – review.

The new Oehms recording features some very fine playing from the orchestra but the performances are very laid-back. This is one to listen to dozing in slippered ease after a good meal. I certainly prefer that to breakneck tempi but Ansermet in particular demonstrates how it's possible to maintain fairly fast tempi and still remind us that this is ballet music. At 96:41 Kitaienko is ten minutes slower than most versions that I've heard. Look out for Dan Morgan's pending review and you'll find that my reservations are as naught in comparison with his description of the performance as 'etherised'.

The recording is good, though available only in CD-quality 16-bit. Unless and until eclassical are able to remedy the serious glitches between several of the tracks, however, I must recommend the CDs. It's a long time since I experienced this kind of problem with drop-outs between tracks. At around £20 the discs are not much more expensive than the download at $22.11. I haven't checked out the classicsonline version because by the time that you read this it won't be available: Oehms will no longer be one of the labels offered there.

Though the notes are in German and English, the track details are in German only, though it's not too difficult even for non-linguists to work out that, for example, Marsch der Zinnsoldaten means March of the tin soldiers.

For those wishing to see the action, with some very small reservations, such as the transfer of the action from Christmas to St Nicholas' Day, I liked The Nutcracker and the Mouse King, a real bargain at around £8 (Arthaus blu-ray 108087 – review, with links to earlier reviews).

There's an entertaining recording of the Nutcracker Suite with Duke Ellington and Billy Strayhorn's jazzed-up arrangement from the Harmonie Ensemble / New York and Steven Richman (Harmonia Mundi HMU907493 – Download News 2013/14). One small reservation: the price of the download has risen to $12.18, making it less competitive with the CD, on sale as I write for £9.40.

Eugene ZÁDOR (1894-1977)
A Christmas Overture (1961) [8:36]
Biblical Triptych: Joseph – David – Paul (1943) * [33:04]
Rhapsody for Large Orchestra (1930) * [20:54]
Fugue Fantasia (1958) * [13:00]
* World première recording
Budapest Symphony Orchestra MÁV/Mariusz Smolij
rec. Studio 22 of Hungarian Radio, Budapest, 9–12 September 2015 and Studio 6 of Hungarian Radio, Budapest, 11 September 2014. DDD.
NAXOS 8.573529 [67:15]

The Hollywood-style seasonal opening is my excuse for slipping in this latest Naxos tribute to Eugene Zádor. It's my introduction to the composer and a most encouraging one. Subscribers to emusic will find it there in decent 320kb/s mp3 for just £2.52, a useful price saving when Naxos CDs are selling now for around £7. It comes without booklet but that's available from Naxos Music Library.

Rob Barnett has written a detailed review which contains all that you need to know, including purchase links.

James Whitbourn is something of a pluralist this Christmas, with three new recordings of his music for the season.

RECORDING OF THE SEASON
James WHITBOURN (b.1963)
Carolae : Music for Christmas
Veni et illumina (2015)* [6:02]
I wonder as I wander (arr. S Pilkington for choir and organ) (1994) [3:58]
Missa Carolae (2004) [20:21]: Processional, Kyrie and Gloria [11:20]
Winter's Wait (2010) [4:07]
Missa Carolae: Sanctus and Benedictus [4:34]
The Magi's Dream (2011)* [3:29]
Missa Carolae: Agnus Dei [4:27]
Coventry Carol (arr. S Pilkington for choir and handbells) (2003) [3:28]
Of one that is so fair and bright (1992) [3:15]
Hodie (1999) [2:43]
Magnificat (2005) [7:41]
A great and mighty wonder (2002)* [2:53]
Nunc Dimittis (2005) [4:15]
Garth EDMUNDSON (1892-1971) Toccata on Vom Himmel Hoch (1937) [4:51]
Eric Rieger (tenor)
Daryl Robinson (organ)
Westminster Williamson Voices/James Jordan
rec. Princeton University Chapel, New Jersey, USA, 16-19 May, 2016. DDD.
* world première recording
Texts and translations included
NAXOS 8.573715 [67:03]

Reviewed as lossless download with pdf booklet from eclassical.com. CD from Amazon UK – Presto.

Surely a unanimous 5-star welcome from several satisfied purchasers at amazon.com and amazon.co.uk can't be wrong. Emphatically not – this is just the thing for jaded palates: enjoyable arrangements but stopping well on the right side of sugar coating and sometimes demanding but not too demanding. The chief work, the Missa Carolae or Carol Mass, is a modern analogue of Charpentier's wonderful Messe de Minuit, with each movement based on one or more Christmas tunes: for the Kyrie, it's even the same tune that Charpentier used, Noël nouvelet. The other music is just as attractive.

One reservation: at $12.07 the eclassical download is less competitive for GB£ purchasers in the post-Brexit world and even US$ purchasers should be able to find the CD for very little more: $12.99 seems to be the regular price for Naxos discs in the US.

The two other attractive recordings with music by Whitbourn are less easy to come by: in On Christmas Night Oxrecs Digital offer Exeter College Oxford Choir directed by Tim Muggeridge with Bartosz Thiede (organ) in Hodie. The rest of the programme features music by Ralph VAUGHAN WILLIAMS, Arvo PÄRT, Herbert HOWELLS, Carl RÜTTI, Will TODD, John RUTTER, Kenneth LEIGHTON, Jonathan DOVE and Bob CHILCOTT together with favourites by our old friend Anon. The full programme and purchase details of OXCD135 can be found on the Oxrecs website. Also available from Presto. Subscribers stream from Qobuz, where the download can also be purchased but without booklet.

Christmas Night from Canterbury Cathedral Choir features Whitbourn's Winter's Wait alongside music by Bob CHILCOTT (Nova, nova;The Night He was born and The Shepherd's Carol), arrangements by David WILLCOCKS of Dancing Day, Sussex Carol andDing dong! merrily on high and works by Kenneth LEIGHTON, Elizabeth POSTON (The Apple Tree), Stephen CLEOBURY, Edward HIGGINBOTTOM and others. Full details of the programme and CD or download purchase from the Cathedral Shop . In addition to the outlets listed there, subscribers to Qobuz can stream it and it can be purchased there in lossless sound, preferable to the mp3 versions listed on the Canterbury page.

RECORDING OF THE SEASON
Song of The Nativity
Morten LAURIDSEN (b.1943) O magnum mysterium
Howard SKEMPTON (b.1947) Adam lay ybounden
Traditional: The Saviour's work
Gabriel JACKSON (b.1962) The Christ-child
Peter WARLOCK (1894-1930) Bethlehem Down
Traditional: A Gallery Carol
Will TODD (b.1970) My Lord has come
John IRELAND (1879-1962) The Holy Boy
Henry Walford DAVIES (1869-1941) O little town of Bethlehem
John GARDNER (1917-2011) When Christ was born of Mary free
Cecilia McDOWALL (b.1951) Now may we singen
Traditional: Children's Song of the Nativity
Boris ORD (1897-1961) Adam lay ybounden
Alec ROTH (b.1948) Song of the Shepherds
Traditional: Somerset Carol
Bob CHILCOTT (b.1955) The Shepherd's Carol
Traditional: This endris night
John RUTTER (b.1945) There is a flower
Traditional: Christmas Eve
Alan BULLARD (b.1947) And all the stars looked down
Traditional: Dutch Carol
James MacMILLAN (b.1959) O radiant dawn
The Sixteen/Harry Christophers
rec. Church of St Alban the Martyr, Holborn, London, 7-9 December 2015. DDD.
Texts and translations included
CORO COR16146 [73:58]

Reviewed as 24-bit download with pdf booklet from thesixteen.com. CD available there and from Amazon UK – ArkivMusic – Presto

The Sixteen's offering for Christmas 2016 contains a mix of the familiar and unfamiliar. They open with Morten Lauridsen's once unfamiliar O magnum mysterium, which, with 51 recordings to its credit, is fast becoming a standard, and close with one of James MacMillan's Strathclyde Motets, O radiant dawn, still relatively unfamiliar, though The Sixteen and others have recorded it. Boris Ord's very familiar setting of Adam lay ybounden sits at the heart of the programme but we also have a minimalist setting of the same words by Howard Skempton which I don't remember hearing before. It's the kind of programme that it didn't feel too odd to listen to in mid November.

I need hardly add that the performances are attractive, reverent rather than rumbustious but not over-solemn, the recording very good in 24-bit guise. I'm sure that anyone who thinks that the Somerset Carol and Gallery Carol have gone out of date will be persuaded by Harry Christophers' stated aim to reinstate them.

On Christmas Night
Eleanor FARJEON (1881–1965) / Christopher STEEL (1938–1991) People, look east [3:13]
Johannes BRAHMS (1833–1897) Chorale Prelude for organ 'Es ist ein Ros entsprungen', Op.122/8 [2:47]
Anon. 15th century / Robin NELSON (b.1943) Out of your sleep [2:44]
Thomas CAMPION (1567–1620) / Richard H. LLOYD (b.1933) View me, Lord [2:41]
Johann Sebastian BACH (1685–1750) Chorale prelude for organ 'Wachet auf, ruft uns die Stimme', BWV 645 [4:02]
Anon. 15th century / William MATHIAS (1934–1992) A babe is born [3:21]
Traditional Czech carol 'Hajej, nynjej' (trans. Percy Dearmer) / Traditional Czech melody (collected Martin SHAW, arr. Edward Higginbottom) Rocking [2:16]
Marcel DUPRÉ (1886–1971) Variations on 'Il est né le divin enfant', offertory for organ [4:02]
Anon. 15th century / John Joubert (b.1927) There is no rose [2:22]
Phillips BROOKS (1835–1893) / Henry Walford DAVIES (1869–1941) O Little Town of Bethlehem [4:33]
Anon. (c.1300) / Benjamin BRITTEN (1913–1976) A Hymn to the Virgin [3:05]
Traditional French carol (arr. Stephen Jackson) Noël nouvelet [4:30]
Christina ROSSETTI (1830–1894) / Harold DARKE (1888–1976) In the bleak midwinter [4:29]
Herbert SUMSION (1899–1995) Prelude for organ on 'The holly and the ivy' [4:33]
Bruce BLUNT (1899–1957) / Peter WARLOCK (1894–1930) Bethlehem Down [4:23]
John Rutter (b.1945) Shepherd's Pipe Carol [3:08]
Traditional English folk carols (collected Cecil Sharp and Ralph Vaughan Williams) / Ralph VAUGHAN WILLIAMS (1872–1958) Fantasia on Christmas Carols [12:45]
Roderick Williams (baritone); Anna Lapwood, William Fox, Alexander Berry (organ)
Choir of Magdalen College, Oxford/Daniel Hyde (organ)
rec. Chapel of Merton College, Oxford, 29 March – 1 April 2016. DDD
Texts and translations included.
OPUS ARTE OACD9022D [69:02]

Reviewed as 24-bit download with pdf booklet from eclassical.com. CD from Amazon UK – Presto

I'm pleased to see two recordings from my Alma Mater among all the offerings from the other place – actually three: this, the Oxrecs album and The Sixteen who are Oxford-based. The multiple 5-star reviews on Amazon confirm that it's not just nostalgia that makes me give this a strong recommendation. One satisfied customer has bought nine to give out as Christmas presents – hopefully it's not too late for me to recommend that as a good idea.

An earlier Magdalen recording of Carols by Candlelight remains available from Harmonia Mundi, directed by Bill Ives. (Harmonia Mundi HMU907495 [73:31]) CD from Amazon UK – ArkivMusic – Presto. Download from eclassical.com (NO booklet).

The Twelve Days of Christmas
Gabriel's message: The angel Gabriel from heaven came [3:10]
All I want for Christmas is you [3:45]
The Christmas song: Chestnuts roasting on an open fire [2:42]
Dormi, dormi [2:53]
Wonderful Christmastime [2:55]
Santa baby [2:44]
Away in a manger – Cradle song [2:39]
I wish it could be Christmas everyday 'Wizzard' [3:28]
Quelle est cette odeur agréable? [5:33]
Christmas cards [3:36]
White Christmas: The sun is shining, the grass is green [2:16]
Rudolph the Red-Nosed Reindeer [2:03]
Have yourself a merry little Christmas [2:24]
The twelve days of Christmas [6:22]
The King's Men
rec. St George's Church, Chesterton, 29 June-1 July 2015. DDD.
KING'S COLLEGE CAMBRIDGE KGS0017 [46:30]

Reviewed as 24/96 download with pdf booklet from hyperion-records.co.uk. CD from Amazon UK –ArkivMusic – Presto

The King's Men are not to be confused with the King's Singers (below) though they are in many ways their younger equivalents: a close-harmony group of the current batch of choral scholars at the college. The CD is very short value and there are no texts – only plenty of photos of the King's Men – but the download price compensates: £5.50 (mp3 and 16-bit lossless) or £8.25 (24-bit). The 24-bit sound is excellent.

If these arrangements are all a bit too soupy for you – this is Radio 2 Friday Night territory, not Radio 3, and I must admit that Away in a Manger is especially hard to take – there's always the full King's choir in Nine Lessons and Carols on a 2-CD set (KGS0001 – review) and Favourite Carols (KGS0007 – review – review – review or on DVD KGS0008 – review).

The King's Singers Christmas Songbook
Santa Claus is coming to town: Get on down! [2:50]
In the bleak mid-winter [5:00]
It's beginning to look a lot like Christmas [3:03]
Still, still, still [3:38]
Carols of the bells: Hark! How the bells, sweet silver bells [2:43]
It came upon the midnight clear [4:15]
Frosty vs. Rudolph: The Re-boot: The seasonal tale of Frosty the Snowman [3:47]
White Christmas: I'm dreaming of a white Christmas [3:10]
Ding dong! merrily on high [2:24]
The First Nowell [4:58]
Sleigh ride: Just hear those sleigh bells jingling [2:31]
The little boy that Santa Claus forgot: I'll tell you of a little boy that lives across the way [3:31]
Stille Nacht : Silent night! Holy night! [4:21]
Winter Wonderland: Over the ground lies a mantle of white [4:34]
Have yourself a merry little Christmas [2:48]
We wish you a merry Christmas [2:20]
The King's Singers
rec. Dennington Studios, Wellingborough, UK, 21-22, 25-26 January and 22-23 March 2016. DDD.
Texts and translations included
SIGNUM CLASSICS SIGCD459 [56:24]

Reviewed as 24/96 download with pdf booklet from hyperion-records.co.uk. CD from Amazon UK –ArkivMusic – Presto

If you thought the King's Singers' freebie Christmas CD on BBC Music Magazine a bit solemn, with three pieces by Poulenc at its centre, this Signum recording is the antidote. It's much in the same vein as the King's Men (above) with a few common items. These singers have been at it a bit longer than their younger analogues and though once again this is Friday Night is Music Night territory, if you want just one album of this kind I'd go for the Signum. I found my feet tapping most of the time; though the rendition of In the bleak midwinter approaches the preciosity of the King's Men's Away in a manger it just avoided setting my teeth on edge. I'm not sure that Christina Rossetti would agree, however.

Like the King's Men's recording, this is short value but the booklet does include the texts and once again the download price compensates: £6.99 (mp3 and 16-bit lossless) or £10.50 (24-bit).

Adeste Fideles: Christmas Carols from Her Majesty's Chapel Royal
English Traditional, arr. John Rutter Sans Day Carol [3:13]
American Spiritual, arr. Malcolm Sargent Mary had a Baby [1:58]
Elizabeth POSTON Jesus Christ the Apple Tree [2:42]
Henry John GAUNTLETT Once in Royal David's City [4:30]
English Traditional, arr. David Willcocks Sussex Carol [1:46]
John TAVENER The Lamb [2:50]
French Melody, arr. Andrew Carter A Maiden Most Gentle [3:01]
Thomas WEELKES Hosanna to the Son of David [1:49]
Jonathan DOVE The Three Kings [4:40]
Spanish Traditional, arr. A. Carter En esta noche [1:59]
Welsh Traditional, arr. George Guest Suo Gân [3:08]
Felix MENDELSSOHN When Jesus our Lord [6:37]
English Traditional (Forest Green), harm. R. Vaughan Williams O Little Town of Bethlehem [3:22]
English Traditional, arr. David Willcocks I Saw Three Ships [1:39]
Michael HEAD The Little Road to Bethlehem [2:41]
French Traditional, harm. Charles Wood Ding Dong! Merrily on High [1:47]
Benjamin BRITTEN A New Year Carol [2:06]
Richard POPPLEWELL Blessed Jesu! Here We Stand [2:39]
Igor STRAVINKSY Ave Maria (sung in Old Church Slavonic) [1:49]
attrib.John Francis WADE Adeste Fideles [2:39]
Peter CORNELIUS Three Kings from Persian Lands afar [2:26]
American Spiritual, arr. Malcolm Sargent De Virgin Mary [2:20]
John GARDNER The Holly and the Ivy [2:25]
Herbert HOWELLS A Spotless Rose [3:07]
Felix MENDELSSOHN, descant David Willcocks Hark the Herald Angels Sing! [3:02]
English Traditional, arr. Andrew Gant We Wish You a Merry Christmas [1:39]
Martyn Noble (organ)
The Choir of the Chapel Royal/Huw Williams
rec. Chapel Royal, St James's Palace, London, April 2015. DDD
Texts and translations included
SIGNUM SIGCD460 [72:14]

Reviewed as 24/96 download with pdf booklet from hyperion-records.co.uk. Review and purchase details.

There is a theory that ghosts are memories imprinted in the fabric of old buildings. If only we had the music of the Chapel Royal from the time when William Byrd or Henry Purcell sang there, that would be something special. The new recording is not quite that special and the programme less adventurous than many of those reviewed here. I still enjoyed hearing these slightly unpolished performances, but not quite as much as John France who found 'enchantment and magic' – review.

The notes speculate on the recent discovery that Adeste Fideles may be much earlier than earlier thought and that John Francis Wade may merely have been the copyist of a work composed for either King James II or his son, the 'old pretender'.

There is no Rose … Christmas in the 21st Century
Bob CHILCOTT (b.1955) The Shepherd's Carol [2:54]
Thora BORCH (1832-1923) arr. Søren K. Hansen (b.1955) Skyerne gråne (The clouds are greying) [3:41]
Trad. arr. Allan Gravgaard (b.1984) Veni, veni Emmanuel! 4:05
James MacMILLAN (b.1959) O Radiant Dawn [3:40]
Trad. arr Ole Kongsted (b.1943) Es ist ein Ros [6:36]
Trad. arr. Nigel Short (b.1965) Quem Pastores [2:10]
Alan BULLARD (b.1947) And all the stars looked down [2:42]
Carl NIELSEN (1865-1931) arr. Nadja Marie Schmedes Enevoldsen (b.1988) Mit hjerte altid vanker (My heart always wanders) [5:28]
Richard CAUSTON (b.1971) Cradle Song [3:16]
Bob CHILCOTT There is no Rose of such virtue [3:29]
Trad. arr. Carsten Seyer-Hansen (b.1971) En rose så jeg skyde (I saw a rose spring) [3:25]
Gustav HOLST (1874-1934) arr. Ola Gjeilo (b.1978) In the bleak Midwinter [5:39]
Trad. arr Paul Hillier (b.1949)The Holly and the Ivy [3:09]
Trad. 16th Century arr. Paul Hillier Es ist ein Ros [3:02]
Trad. arr Paul Hillier We wish you a merry Christmas [1:48]
Vocal Group Concert Clemens/Carsten Seyer-Hansen
rec. St. Marcus Church, Aarhus, Denmark, 23-24 January and 27-28 February 2016. DDD.
Texts and translations included
ORCHID CLASSICS ORC100062 [56:14]

Reviewed as lossless download with pdf booklet from eclassical.com. CD available from Amazon UK –ArkivMusic – Presto.

Though billed as 'Christmas in the 21st Century' and mainly consisting of compositions and arrangements by modern English and Danish composers, there are a few old favourites here, too. Otherwise the theme of the rose, one of the many symbols of Mary in medieval theology, runs through the programme, with three settings of the German original Es ist ein Ros' entsrprungen, one of a Danish translation and one of the related fourteenth or fifteenth century English poem Ther is no rose of swych vertu. Though relatively little known – this seems to be their only recording in the UK catalogue – the Vocal Group Concert Clemens merits the description of them in the booklet as 'ambitious' and their ambition pays off very well.

The English 'translation' of En rose så jeg skyde is actually of Es ist ein Ros' ensprungen, the German original of which the Danish is a paraphrase rather than an exact translation.

A Wells Christmas
Bob CHILCOTT Sussex Carol [2:02]
Andrew CARTER A maiden most gentle [2:52]
Jefferson McCONNAUGHEY In the bleak midwinter [4:19]
Sir Malcolm SARGENT Zither Carol [2:37]
Matthew OWENS Lullay, my liking [5:22]
David WILLCOCKS Deck the Hall [1:19]
John RUTTER Donkey Carol [4:34]
David WILLCOCKS Tomorrow shall be my dancing day [2:04]
Ralph VAUGHAN WILLIAMS This is the truth sent from above [3:02]
John RUTTER Sans Day Carol [3:13]
Alfred HOLLINS Christmas Cradle Song [3:06]
Bob CHILCOTT The Sparrow's Carol [2:31]
Thomas Hewitt JONES What child is this? [4:52]
John RUTTER Jesus Child [3:22]
I saw three ships [2:15]
Kenneth LEIGHTON O leave your sheep [4:52]
David WILLCOCKS Jingle, bells [2:10]
Richard ELLIOTT I Saw Three Ships [2:06]
Arthur WARELL A Merry Christmas [1:34]
Peter GRITTON Have yourself a merry little Christmas [3:31]
Wells Cathedral Choir/Matthew Owens
rec. Wells Cathedral, Somerset, 24-25 February and 2-3 March 2016. DDD.
Texts included
RESONUS RES10176 [61:54]

Reviewed as 24/96 download from resonusclassics.com. Pdf booklet available from website. Also from eclassical.com with pdf booklet.

Every year at Christmas similar collections appear, mixtures of the familiar, such as the many David Willcocks arrangements on this album, and the less familiar, sung by very competent collegiate and cathedral choirs. This is one of many such that I have heard in recent years and while I have enjoyed it as well as any it's difficult to single it out from the very strong competition. I'm sure that anyone with an interest in Wells Cathedral and its choir will be well pleased with this release and others should derive considerable enjoyment from the fine performances.

To Bethlehem : Carols and Motets for Christmas
David BASDEN (b.1957) O virga mediatrix [2:19]
Jocelyn HAGEN (b.1980) O come, O come Emmanuel [5:02]
Melchior VULPIUS (c.1570-1615) Ascendit Joseph a Galilaea [5:15]
Claudio MERULO (1533-1604) Spiritus Sanctus in te [3:06]
R. Douglas HELVERING (b.1977) Ave Maria [4:11]
Jakob REINER (c. 1555-1606) Hodie Christus natus est [2:41]
Matthew CULLOTON (b.1976) Angels we have heard on high [3:00]
In dulci jubilo [3:21]
Giovanni BASSANO (c. 1558-1617) Angelus ad pastores ait [2:57]
Blasius AMMON (c. 1558-1590) Parvulus filius [2:41]
Magi videntes stellam [3:05]
Ivo ANTOGNINI (b.1963) O magnum mysterium [2:38]
Matthew CULLOTON Still, still, still [3:42]
Blasius AMMON Grates nunc omnes [2:49]
R. Douglas HELVERING All my heart again rejoices [4:57]
Franz GRÜBER (1787-1863) arr. Ivo Antognini Silent night [3:55]
Kim André ARNESEN (b.1980) Dormi Jesu [5:42]
Kantorei of Kansas City/Chris Munce
rec. St Peter's Catholic Church, Brookside, Kansas City, Missouri, 10-12 June 2016. DDD.
Texts and translations included.
RESONUS RES10175 [61:29]

Reviewed as 24/96 download with pdf booklet from resonusclassics.com.

The mix of old and new on this recording sets it apart in the way that the other Resonus release from Wells lacks. With the exception of Grüber's Stille Nacht, here sung in a contemporary arrangement, all the music comes from the sixteenth century or is the work of contemporary composers. Without checking the details, I believe that several of the items in each category are not otherwise available – certainly the three items by Ammon are sole recordings – and I enjoyed hearing all the unfamiliar material.

The Kantorei of Kansas City made an earlier recording of Music and Sweet Poetry for Resonus (RES10125 – review). I liked them then and I like their new Christmas anthology – but don't forget last year's very special Resonus offering, Dancing Day from St Thomas Choir and John Scott (RES10158 – review).

Some Christmas recommendations from earlier years that I seem to have missed:

Leroy ANDERSON (1908-1975) A Christmas Festival
A Christmas Festival [8:44]
O Little Town of Bethlehem [2:27]
O Sanctissima [1:50]
While by my Sheep [1:05]
Bring a Torch, Jeanette, Isabella [1:38]
We Three Kings of Orient are [2:42]
Patapan [1:25]
Away in a Manger [2:27]
From Heaven High I come to You [2:08]
Wassail Song [2:09]
Lo, How a Rose e'er Blooming [2:04 ]
O Come, Little Children [1:30]
In Dulci Jubilo [1:38]
Angels in our Fields Abiding [2:25]
Pastores a Belen [1:30]
O Come, O Come, Emmanuel [2:26]
I Saw Three Ships [1:34]
It Came upon the Midnight Clear [2:23]
Coventry Carol [1:52]
March of the Kings [1:45]
Leroy Anderson and his Orchestra – rec. 1952 and 1955
NAXOS CLASSICAL ARCHIVES 9.80765 [45:42]

Reviewed as lossless download from eclassical.com (NO booklet).

Leroy Anderson shares with Eric Coates and Robert Farnon the crown of middle-of-the-road music, never more so than in his Christmas arrangements, and no performances do them more justice than his own, not even the celebrated Mercury Fennell recordings.

The only seasonal work missing from this collection is Anderson's Sleigh Ride and that comes on another Naxos Classical Archives album, 9.80763 [46:07] (rec. 1950/51) – also from eclassical.com. If you don't want the whole of that album it's possible to download just Sleigh Ride for $0.49. The sound is obviously dated though more than tolerable, especially as played on smaller set-ups.

Christmas Songs brings together the familiar (Handel's He shall feed his flock; Grüber's Stille Nacht, Praetorius' Es ist ein' Ros entsprungen, Mendelssohn Hark! The Herald Angels sing) with the unfamiliar, including Eric Whitacre's Lux aurumque, itself now almost a modern classic. The performances are by Orphei Drängar and Friends conducted by Cecilia Ridinger Alin (BIS-CD-1833 [65:22] download from eclassical.com with pdf booklet in mp3, 16- and 24-bit lossless). This was the winner among a batch of Christmas releases for John Sheppard in 2009 – review and details.

Joy in the Morning: Ex Cathedra XL at Christmas offers another mix of the familiar and unfamiliar: the title piece for example, by John Joubert, a setting of words from Wind in the Willows, is much less well known than his Torches. Like John Quinn who thought this had a very strong claim on our attention – review and details – and William Hedley – review and details – I enjoyed this albeit belatedly. (Ex Cathedra/Jeffrey Skidmore, ORCHID ORC100008 [75:30] download from eclassical.com, mp3 and lossless, NO booklet). The lack of a booklet with the download is very unhelpful when much of the repertoire is unfamiliar.

Natale in Italia
Girolamo FRESCOBALDI Capriccio pastorale from 'Toccate d'intavolatura di cimbalo et organo, libro primo' (Rome, 1637)
Cipriano da RORE/Giovanni BOVICELLI Angelus ad pastores
Urbani LOTH Gloria in excelsis
Giovanni Batista FONTANA Sinfonia a 3; Parvulus filius hodie natus est
Bonifazio GRATIANI Venite pastores
Christoph BERNHARD Currite, pastores
Johann SCHMELZER Sonata à 3 'La Pastorale'
Jacob van EYCK (arr.) Puer nobis nascitur (from Der Flutyen Lust-hof)
Alessandro GRANDI Sinfonia a tre
Claudio MONTEVERDI Christe Redemptor omnium 'in Nativitate Domini'
Biagio MARINI Con le stelle in ciel che mai
Giacomo CARISSIMI Salve, salve puellule 'per il Natale'
Claudio MONTEVERDI In nativitate Domini
Dagmar Saskova (soprano), Jan van Elsacker (tenor)
La Fenice/Jean Tubéry
rec. Église de Sauvigny, 20-23 December 2014. DDD/DSD
Texts and French translations included
ARS PRODUKTION ARS38181 [54:04] Download only. Available in mp3 and lossless with pdf booklet from Presto.

I seem to have missed this very enjoyable recording of early baroque Christmas music by Italian composers or others writing in an Italianate style when it was released in 2015. Though divided into music for the daily offices of Christmas Day (tracks 1-4) and of music suitable throughout the Octave of Christmas (25 December – 1 January), our modern desire to celebrate from late October and throw the tree out on 26 December means that it will be played well before those dates. Though advertised in the booklet as an SACD, this is available in the UK only as a download. ArkivMusic have the SACD – here.

Late Arrivals: in brief

A Christmas Festival
The Holly and The Ivy: Fantasy On Christmas Carols
Christmas Carol Fantasy
Tàladh Chriosta (Christ Child's Lullaby)
Jolly Old Saint Nicholas ('Christmas Time')
Maria Wiegenlied ('The Virgin's Slumber Song')
The Little Road To Bethlehem
Mid-winter
Walking in the Air (from The Snowman)
Somewhere a Star Shines for Everyone (from The Bear)
I Pray
Up On The Housetop
Jingle Bells
(I'm Gettin') Nuttin' For Christmas
In A Cottage in a Wood
Christmas Spirit
Little Bolero Boy (from A Classical Christmas Suite)
A Christmas Carnival
Johnny Marks Medley
Schneewalzer
A Young Austrian Went Yodelling
Ring The Bells
RSNO Junior Chorus, Royal Scottish National Orchestra/Christopher Bell
LINN CKD580 [75:15]

Reviewed as 24/96 download with pdf booklet from hyperion-records.co.uk. Also available on CD and as download from linnrecords.com.

There's nothing like the precision of the King's Men from the RSNO children's choir but there's a lot of fun on this recording – an antidote to those 'bah! humbug!' moments when Christmas doesn't seem to be cheering you up properly. No texts, but the words are clear enough and mostly very well known.

Thomas Hewitt JONES (b.1984): Christmas Party
Christmas Party (2016)1 [7:35]
Child of the Stable's Secret Birth (2009)2 [2:49]
Cameron's Lament (2016, Christmas Version)3 [2:47]
1 Simon Hewitt Jones (violin)
Royal Ballet Sinfonia/Gavin Sutherland
2 Choir of Clare College Cambridge
Court Lane Ensemble/Thomas Hewitt Jones
3 Thomas Hewitt Jones (piano, cellos, celeste and tubular bells)
SIGNUM SIGCD821 [13:11]

Reviewed as lossless download with pdf booklet from hyperion-records.co.uk. Also available as special Presto CD.

A fun Christmas EP featuring music by Thomas Hewitt Jones, whose What child is this? features on the Resonus album from Wells (above), with his brother Simon on violin in the opening omnium gatherum of festive music. Cameron's Lament is based on the 'tune' which Prime Minister Cameron hummed as he walked back to 10 Downing Street after delivering his farewell speech. The arrangement, which went viral at the time, is here given a seasonal twist. The Hyperion price of £1.65 reflects the short playing time; the iTunes mp3 download at $6.99 (without booklet) and the CD at £6.00 are less good value.

Célébration: 10 siècles de musique de Noël
Joy to the World [2:42]
Franz GRÜBER Silent Night [2:19]
Corde Natus ex Parentis [1:56]
John Francis WADE Adeste Fideles [2:45]
The Sussex Carol [2:06]
Gustav HOLST In the Bleak Midwinter [3:58]
Angelus ad Virginem [2:24]
Il est né le divin enfant [2:17]
Michael PRÆTORIUS Est ist ein Ros entsprungen [3:01]
Johann Sebastian BACH Herz und Mund und tat und Leben, BWV147: X. Jesu, Joy of Man's Desire [2:26]
Michael PRÆTORIUS In dulci jubilo [2:54]
Gaudette [2:14]
Johann Sebastian BACH Sleepers Wake, BWV140 [3:41]
Adolphe ADAM Cantique de Noël (O Holy Night) [4:14]
Jean MOUTON Nesciens mater virgo virum [3:36]
Veni, veni Emmanuel [3:26]
James R MURRAY Away in a Manger [2:52]
Felix MENDELSSOHN Hark the Herald Angels Sing (Festgesang) [1:48]
Orchestre d'Auvergne/Craig Leon
rec. Chapelle des Cordeliers, Clermont-Ferrand, France. Date ?
Texts not included: purely orchestra arrangements.
APARTÉ AP144 [50:51]

Reviewed as 24-bit download with pdf booklet from eclassical.com. (Download only).

Well-performed and recorded orchestral arrangements of a range of Christmas music actually covering more than the ten centuries claimed in the title: the words of Corde natus ex parentis (track 3) were written by Aurelius Prudentius (b.348), though the earliest known settings date from around 1000. The orchestrations are sometimes a bit rich: not to excess, though I doubt that Mouton would have recognised the arrangement of Nesciens Mater (track 15) as his and Away in a Manger (tr.17) is pretty gloopy.

The booklet undersells the album at 47:11; it's actually almost four minutes longer than that. Worse still for Anglophones the notes are in French only and contain a number of typos – Vaughn Williams, 'In the bleack mindwinter', Güttenberg! I've allowed the spelling Gaudette (track 12) to stand, though it's really a mis-spelling, attributable, I believe, to Steel-eye Span who mangled it in 1973: the normal spelling is Gaudete (rejoice). I have, however, left out the attribution of Joy to the World to Handel who is unlikely to have had anything to do with it. (In fairness the notes ask Handel est-il le véritable auteur de Joy to the world? And they do note that Away in a manger is no longer attributable to Luther.)
---
| | |
| --- | --- |
| | |
We are currently offering in excess of 52,000 reviews
Donate and keep us afloat
New Releases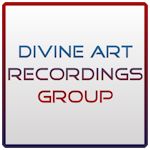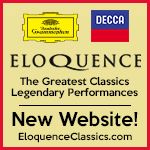 Special offer 50% off
15CDs £83 incl. postage




Follow us on Twitter
Editorial Board
MusicWeb International
Founding Editor
Rob Barnett
Editor in Chief
John Quinn
Seen & Heard
Editor Emeritus
Bill Kenny
MusicWeb Webmaster
David Barker
Postmaster
Jonathan Woolf
MusicWeb Founder
Len Mullenger
?