paid for
advertisements

<!- Forgotten to FEb 2023-->
FOGHORN Classics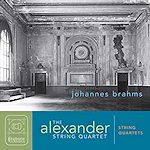 Brahms String Quartets

All Foghorn Reviews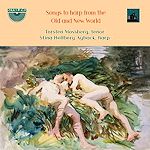 Songs to Harp from
the Old and New World

all Nimbus reviews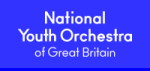 Follow us on Twitter
Editorial Board
MusicWeb International
Founding Editor
Rob Barnett
Editor in Chief
John Quinn
Contributing Editor
Ralph Moore
Webmaster
David Barker
Postmaster
Jonathan Woolf
MusicWeb Founder
Len Mullenger
MUSICWEB INTERNATIONAL Recordings Of The Year 2013

Click on the cover image to read the full review.

Rob Barnett

If these are the last days of the compact disc then they are extraordinarily vibrant. The death of the medium can be proclaimed triumphantly until it does indeed reach its final shudder. The fact is that the market-place for recordings is an astonishingly diverse place. It hums, bustles and crackles with activity and CDs which have been around commercially since 1983, jostle with downloads of a wide range of exalted and more basic standards, Blu-Ray audio, DVD-Audio (surely doomed now) and SACD – yet how few discs are issued in SACD only – they are almost invariably hybrids with a standard CD layer. There's even a place still for super quality vinyl. Only the humble audio-cassette appears to be almost utterly defunct enjoying a half-life in the dustier realms of ebay and charity shops alongside museum pieces swathed in nostalgia and faulty memories. All that 8-track, DCC, DAT, Betamax, Elcassette, open reel and vinyl material provides a quarry for the cottage industry of digitising Indiana Joneses birthing these otherwise lost pieces of musicmaking in various brands of download and CD.

In the meantime, as Stephen Sondheim says, let's make merry among the plethora of classical releases that have appeared over the last year.

Felix BLUMENFELD Symphony À la mémoire des chers défunts Georgy CATOIRE Symphony - Royal Scottish Ntl O/Martin Yates rec. 2012 DUTTON EPOCH CDLX 7298

Two cracking and pretty much unknown Russian symphonies typically well done by Dutton Vocalion. What a break from Arensky, Balakirev or Tchaikovsky then this is it. Don't forget to try out Hyperion's equally vivacious Bortkiewicz symphonies after this glorious Dutton issue.

Peggy GLANVILLE-HICKS Sappho Gulbenkian O/Jennifer Condon rec. 2012 TOCCATA CLASSICS TOCC0154-55

Glanville-Hicks' full-scale, melodious and intelligent opera comes as quite a revelation. As JS wrote this is an important discovery in a very individual style with the emphasis on texture, tone and heterophony.

Alexander GLAZUNOV Violin Concerto, Meditation, Mazurka-Oberek Othmar SCHOECK Concerto quasi una fantasia Chloë Hanslip (violin) O della Svizzera Italiana/Alexander Vedernikov rec. 2011 HYPERION

The ever songful-soulful Schoeck and Glazunov concertos presented by Hyperion with well-founded confidence of Chloe Hanslip's great musicianship.

British Opera Overtures Victorian Opera O/Richard Bonynge rec. 2011 SOMM SOMM0123

Not my natural repertoire metier. Somm and the veteran Bonynge and his orchestra quickly won me over. Why are these overtures not as much of a concert-hall staple as those of Weber, Smetana and Rossini.Surprise yourself.

Ottorino RESPIGHI Vetrate di chiesa, Metamorphoseon modi XII, Roman Trilogy, Belkis, Impressioni brasiliane - Philharmonia O/Geoffrey Simon, Yan Pascal Tortelier rec. 1984/91 CHANDOS

Strange to choose a reissue over the many excellent new Chandos issues. However this now elderly digital recording is lavishly imagined and recorded. Irresistible at this or any price.

Dobrinka TABAKOVA String Paths: Insight, Cello concerto, Suite in Old Style, Such different paths - Kristina Blaumane (cello) Janine Jansen (violin) Lithuanian CO/Maxim Rysanov (viola) rec. 2011/12 ECM NEW SERIES 2239

If you go for one new composer per year, make Tabakova it for 2013. Revel in this music. You cannot help but be emotionally and spiritually moved.

David Barker

This was the year I took digital music seriously, and it seemed I spent more time organising my existing collection than listening to new music. Given that I also took over the day-to-day running of the Musicweb International website from Len Mullenger mid-year, I'm surprised that I had time to listen properly to anything.

Johann Sebastian BACH Sacred cantatas Volume 55 - Hana Blažíková (soprano) Robin Blaze (counter-tenor) Gerd Türk (tenor) Peter Kooij (bass) Bach Collegium Japan/Masaaki Suzuki rec. 2013 BIS BIS-SACD-2031

After 18 years, it is finished: one of the most important recording projects of the last few decades, from what initially must have seemed an unlikely source - Japanese musicians and a Swedish recording label taking on the pinnacle of German church music. Those of who worried that Masaaki Suzuki would get "run over by a bus" before reaching the end can breathe easy. I have read criticisms of the performances across the series as being "too perfect": well, all I can say is I wish more recordings were so. Bravo to all concerned.

Ralph VAUGHAN WILLIAMS Three impressions for orchestra, Songs of Travel, Four hymns, The Mayor of Casterbridge, Prelude on an old carol tune Roland Wood (baritone) Andrew Kennedy (tenor) Royal Liverpool PO/Paul Daniel ALBION RECORDS ALBCD016

With two world premieres - Impressions & Casterbridge - this is a very important release by the recording arm of The Vaughan Williams Society. Often with "lost" works by major composers, one gets a sense of "interesting, but not especially significant", but here, the second Impression - The Solent - that gives the album its name is Vaughan Williams near his best and a major discovery.

Johannes BRAHMS Piano concertos 1 & 2 - Hélène Grimaud (piano) Bavarian RSO, Vienna PO/Andris Nelsons DEUTSCHE GRAMMOPHON 4791058

The Gilels/Jochum accounts of the Brahms concertos have stood the test of time as one of the great recordings of any music. They still do, but these romantic and expansive accounts by Ms Grimaud come as close as anyone has. She is very lucky to have two of the great orchestras and one fo the up-and-coming conductors as partners.

Christian Frederik Emil HORNEMAN String Quartets 1 & 2 Asger HAMERIK Quartetto - Arild String Qt rec. 2011 DACAPO 8.226097

This rates as my "Surprise CD" of the year. I knew a little of the orchestral works of both composers, but these Mendelssohnian quartets were breaths of fresh air. The only disappointment was the running time - a little over 50 minutes.

Romantic Piano Trios by Hurlstone, Hyde, d'Ollone & Wiren - Trio Anima Mundi rec. 2011 DIVINE ART DDA25102

This was a late arrival on my list, featuring four essentially unknown works in my favourite chamber music genre. John France, in his review, made what I thought at the time was an over-the-top comment about the d'Ollone trio: "one of the best works in this genre that I have heard". Having now heard it, I can see what he means. I might not go as far as he does, but it is certainly quite wonderful. The Wiren is also very impressive in its varying moods, while the Hurlstone, at over 30 minutes, is the longest piece by far, but also the weakest.

Jake Barlow

During my first few months with MusicWeb, I have listened to a number of brilliant recordings, so narrowing the choice down was not an easy task.

Johann Sebastian BACH Goldberg Variations - Michael Tsalka (clavichord) rec. 2012 PALADINO PMR0032

This is a brilliant recording by an artist with a passion. Stepping outside the well-worn path of keyboard music, he creates a performance that make you sit up and listen. Technicality and creativity meet in a beautifully balanced performance

George Frideric HANDEL Famous Choruses from Messiah Barock Vokal Mainz, Neumeyer Consort/Michael Hofstetter rec. 2011 OEHMS CLASSICS OC 884

A whirlwind of different emotions. The orchestral playing is astounding, the singing remarkable and the whole package something really quite special. Impeccable performing from a first-class ensemble. A refreshing interpretation of a piece that is known and loved the world over.

Archipel Machaut Medieval Music and New Music - Mixtura, Katharina Bäuml (shawm), Margit Kern (accordion) rec. 2012 GENUIN GEN13284

Even though I have plenty of experience with Guillaume de Machaut's music, this was my first experience of the shawm and accordion as a pair. And what a pairing they make! I thoroughly enjoyed every moment of this disc, and I will be listening to it again and again.

Tomás Luis de VICTORIA Tenebrae Responsories Tenebrae/Nigel Short rec. 2012 SIGNUM CLASSICS SIGCD344

Sublime. Tenebrae is an award-winning ensemble for a reason, and this disc is another example of their choral pedigree. Filled with emotion, Tenebrae brings the perfect balance of creative freedom and technical mastery to this stunning performance. I can recommend this whole-heartedly.

Byzantion

Yet another vintage year for recordings. Singling out only six is an impossible task, so those below recognise in particular the incredible treasures to be found on smaller labels.

Ignacy Feliks DOBRZYŃSKI Piano Trio, Souvenir de Dresde, Les Larmes, for cello and piano, Introduction et Variations - Les Explorateurs rec. 2012/13 ACTE PREALABLE AP0278

An outstanding disc in every respect - arguably Acte Préalable's finest hour to date.

Viktor KALABIS Symphonies and concertos - Prague SO/Viktor Kalabis, Czech PO/Václav Neumann, Jirí Belohláve, Wolfgang Sawallisch rec. 1968-91 SUPRAPHON SU41092

The performer list for this special anniversary edition of Viktor Kalabis's orchestral works reads like a who's who of twentieth century Czech music, and so it should: Kalabis is one of that region's greatest composers. Like many in these musically ignorant times, he still awaits wider recognition, and may never get it - but meanwhile, anyone with even the slightest interest in twentieth-century music should acquire this star-studded triple-CD from Supraphon, released to mark the 90th anniversary of the composer's birth.

Søren Nils EICHBERG Symphonies 1 & 2 Danish Ntl SO/Christoph Poppen rec. 2011/12 DACAPO 8.226109

The Danish National Symphony Orchestra give a terrifically disciplined yet adrenalised account of Eichberg's highly demanding, noisy and relentlessly exciting scores. Engineering at its best too. A compelling disc, all told, for every bold-leaning lover of big-sounding symphonies.

Fernand de LA TOMBELLE Musique de Chambre Detroit-Windsor Chamber Ensemble rec. 2009/11 AZUR CLASSICAL AZC102

La Tombelle was a polymath who led an extraordinarily rich life. The sheer quality of his music (also available on an equally excellent Ligia Digital 302235) underlines once more the high cultural value of projects undertaken by adventurous labels to record works by putatively obscure composers. Experienced, passionate performances by the Detroit-Windsor Chamber Ensemble.

Wolfgang Amadeus MOZART (1756-1791) Piano Concertos 18-21 - Cristofori/Arthur Schoonderwoerd (fortepiano) rec. 2011/12 ACCENT ACC24265/278

The stunning design of these concertos can be appreciated as never before. For some who appreciate what Schoonderwoerd is trying to do for Mozart, there may be no going back - this is what the piano concertos should always sound like.

Johann Sebastian BACH Goldberg Variations - Michael Tsalka (clavichord) rec. 2012 PALADINO PMR0032

There is no doubt the sound of the clavichord is an acquired taste, probably even more so than the harpsichord, but for those with an interest in historical authenticity who wish to deepen their understanding and appreciation of this keyboard masterpiece, Michael Tsalka has much to tell, such as a masterly control of dynamics and a thorough attentiveness to phrasing and tempi in a way that totally explains J.S. and C.P.E.'s faith in the instrument.

Dominy Clements

Carl NIELSEN Symphonies 2 & 3 - New York PO/Alan Gilbert rec. 2011/12 DACAPO 6.220623

Nielsen's symphonies are inspired and life-affirming and this is an inspired and life-affirming recording; 'nuff said.

Claude DEBUSSY Préludes Books 1 & 2, Nocturnes, Prélude à l'après-midi d'une faune Alexei Lubimov rec. 2011 ECM NEW SERIES 2241/42

This is a superb set of performances done on rather special instruments from Debussy's time. Follow them on the scores and absorb it all like a sponge – you're guaranteed to be enriched, enlivened, entertained and transported to unexpected emotional realms.

Arvo PÄRT Adam's Lament, Salve Regina Tui Hirv (soprano) Latvian Radio Ch, Vox Clamantis, Estonian Philharmonic Chamber Ch, Sinfonietta Riga, Tallinn CO/Tõnu Kaluste rec. 2007/11 ECM NEW SERIES 2225

This is a Pärt release which has everything going for it. Spiritual experience is always a deeply personal business, but it's enough for me that this shed a tear of awe and respect - refreshed in the knowledge that mankind can still create generously wondrous things from mean-tempered scales.

Georg Friedrich HANDEL Concerti Grossi Op.6 Combattimento Consort Amsterdam/Jan Willem de Vriend rec. 2010 CHALLENGE CLASSICS CC72570

Stirring, exciting and moving in equal measure, this set is great fun; and a terrific monument to a noteworthy artistic team. Such superb things are alas likely to be an increasing rarity in the future from this country.

Arnold SCHÖNBERG Verklärte Nacht Franz SCHUBERT String Quintet - Janine Jansen, Boris Brovtsyn (violin), Maxim Rysanov, Amihai Grosz (viola), Torlief Thedéen, Jens Peter Maintz (cello) rec. 2012 DECCA 478 3551

Chamber music with sonics and emotional impact on a symphonic scale, these masterful musicians get everything right, and even after 83 minutes leave us wanting more.

Ludwig van BEETHOVEN Piano sonatas 28-32 - Igor Levit (piano) rec. 20103 SONY CLASSICS 88883 703872

Igor Levit's clean, colourful and powerful performances render any obscurity in the late Beethoven sonatas obsolete. This really is one for both connoisseurs and newbies alike.

Michael Cookson

In spite of the international recession still biting the 2013 has proved to be a tremendous year for both new releases and reissues. Numerous releases were on my shortlist but just miss out inclusion in my final list of six. There is the BBC Philharmonic Orchestra under Gianandrea Noseda playing Alfredo Casella orchestral works, Vol. 3 that includes the terrific Symphony No. 3 on Chandos. Next an excellent live Stravinsky disc featuring The Rite of Spring and Symphonies of Wind Instruments from the Berliner Philharmoniker under Sir Simon Rattle on EMI Classics. In the centenary year of Britten's birth the consistent excellence of the Choir of New College Oxford directed by Edward Higginbottom is demonstrated by their splendid set of the composer's 'The Sacred Choral Music' on Novum. I love the Arthaus Musik DVD of the live performance of Mahler's Symphony No. 2 'Resurrection' performed by the Bavarian RSO and Choir conducted by Mariss Jansons with such excellent soloists Anja Harteros and Bernarda Fink.

In the bicentenary year of Verdi's birth there is some tremendous singing by opera star Jonas Kaufmann on his release 'The Verdi Album' on Sony Classics. On Mezzo Blu-ray another terrific live performance from this year's Baden-Baden Easter Festival is Robert Carsen's stunning staging of Mozart's The Magic Flute played by the Berliner Philharmoniker under Sir Simon Rattle with an extremely fine cast of performers. Worthy of attention is Vasily Petrenko and his Royal Liverpool Philharmonic Orchestra performing Shostakovich's Symphony No. 7 'Leningrad' on Naxos. I remain delighted with the stunning playing and recording of Hans Werner Henze's Symphonies 1 and 6 played by the Rundfunk-Sinfonieorchester Berlin under Marek Janowski on Wergo. Containing some real hidden gems I wish I could have found a place for Sir Charles Villiers Stanford's Part-Songs beautifully sung by the Birmingham Conservatoire Chamber Choir directed by Paul Spice on Somm.

Sergei PROKOFIEV Piano Concerto 3 Béla BARTÓK Piano Concerto 2 - Lang Lang (piano) Berlin PO/Sir Simon Rattle rec. 2013 SONY CLASSICAL 88883 732262

Lang Lang performs two of the most important 20th century piano concertos in the repertoire. Under Sir Simon Rattle the great Berliner Philharmoniker is a highly persuasive and totally sympathetic partner. The Sony engineers have provided altogether first rate sound to complement Lang Lang's stunning performances of real gravitas.

Paul HINDEMITH Complete Works for Viola, Volume 1: Der Schwanendreher, Trauermusik, Kammermusik 5, Konzertmusik Tabea Zimmermann (viola) Deutsche SO Berlin/Hans Graf rec. 2012 MYRIOS CLASSICS MYR010

Commemorating the 50th anniversary of the death of Paul Hindemith there is a heartfelt passion and robust edge to Tabea Zimmermann's assured performance. Her playing blows away the cobwebs bringing these Hindemith works for viola and orchestra very much to life. Making a highly sympathetic partner the excellent DSO Berlin is warmly expressive and extremely detailed with conductor Hans Graf holding everything together with total confidence. I'm so enthusiastic about this beautifully played and recorded release. I say roll-on volume 2!

Hans PFITZNER Piano Concerto Max REGER Eine romantische Suite Ferruccio BUSONI Nocturne symphonique Tzimon Barto (piano) Staatskapelle Dresden/Christian Thielemann rec. 2011 HANSSLER PROFIL EDITION PH12016

I was delighted to see a world class orchestra like the Staatskapelle Dresden with their enormously talented conductor Christian Thielemann release a programme of neglected works from the pens of Busoni, Pfitzner and Reger. All three composers were based in Germany and although popular in their lifetime today their works are known more by reputation than by actual concert performances. Recorded live in 2011 in the splendid acoustic of the Semperoper in Dresden the engineers have provided excellent sound.

Gustav MAHLER Lieder Christian Gerhaher (baritone) Gerold Huber (piano) rec. 2009 BMG RCA RED SEAL 88697 567732

A deeply committed performer, Christian Gerhaher is in his element with this collection of Mahler Lieder. Gerhaher makes a strong emotional connection to the text; as if he is actually living the words. With superb diction the baritone's firm, attractive voice displays a deep golden timbre. This disc of Mahler Lieder deserves the highest possible praise. It's sheer enjoyment from start to finish.

Benjamin BRITTEN War Requiem Emily Magee (soprano) Mark Padmore (tenor) Christian Gerhaher (baritone) Tölzer Knabenchor, Bavarian RSO & Ch/Mariss Jansons rec. 2013 BR KLASSIK 900120 [48:20 + 39:02]

Recorded live at the Munich Philharmonie in March this year I was fortunate to report from one of the performances. I was struck how adept Jansons and his well prepared forces are with Britten's tough harmonies and rhythms providing a highly positive response. Jansons is a master at controlling large forces and directs throughout with unyielding assurance. I remain delighted with the contributions of the three excellent soloists who display well contrasted voices and the choirs are on top form too. This compelling performance is quite stunning and it made a considerable impression on me.

Sergei RACHMANINOV The Bells, Symphonic Dances Rundfunkchor Berlin, Berlin PO/Sir Simon Rattle rec. 2010/12 WARNER CLASSICS 9 84519 2 [71:37]

It's pleasing to see Sir Simon Rattle and the Berliner Philharmoniker tackling these two underrated Rachmaninov scores; which I regard as masterworks. With live performances as excellent as these I hope they assist these thrilling scores in becoming repertoire staples. Under Rattle's assured baton the playing on this Warner Classics release just glows with intensity.

Robert Farr

Last year I grumbled that in the sixty or so opera recordings I had reviewed during the year, mainly video, I had difficulty in nominating many as Recordings of the Month or under the present heading. This was despite the singing often being good; it was rather because of the predilection in Europe for avante garde or regietheater productions. Many of these seem to have more to do with being seen to be different, or more tenuously, relevant to our present times, than doing justice to the composers creative intentions. In the end I was only able to chose four of my own opera reviews, and one by a colleague, together with one of the Naxos Musical Journey Series.

With my reviewing productivity remaining pleasingly consistent, at least as to quantity, I am pleased to report better outcomes this year. This is in part due to the revival of older productions in 16:9 aspect, or the re-issue of older productions, albeit in 4:3, but not blighted by the policies outlined above. My choices are also very much related to the fact that 2013 is a significant anniversary, being Verdi and Wagner bi-centenary year. The former is a particular interest of mine as is reflected by my extensive four part Conspectus of 2006, now rather dated, not least by the Verdi recordings included in my list.

Both recent recordings come from the C Major series of recordings to mark the Verdi bicentenary and called Tutto Verdi. All the operas in this series are issued in Blu ray and DVD format. As I point out in the reviews concerned, the title is not wholly accurate as they list and issue 26 titles whilst there are 28 titles in the Verdi oeuvre. The C Major Tutto Verdi recordings are largely derived from the Teatro Reggio, Parma, near Verdi's hometown. I nominated four of the performances out of the twenty-three I reviewed as Recordings of the Month, but can only find space for two of them under this present heading. I have chosen to exclude Attila and Stiffelio as there are satisfactory alternatives in the catalogue.

Giuseppe VERDI Oberto, Conte di Bonifaci Giovanni Parodi (bass) Francesca Sassu (soprano) Mariana Pentcheva (mezzo) Fabio Sartori (tenor) Ch & O Teatro Regio, Parma/Antonello Allemandi rec. 2007 C MAJOR 720104

This semi comic work was Verdi's second staged opera. It is his only such work until his very last, Falstaff, staged over 59 years later! This production by Pier Luigi Pizzi, who was also responsible for the sets and costumes, was first staged in the Teatro Reggio in1997. It was revived, for the first time since, for the opening of the 2010 season of Parma's annual Verdi Festival. In period costume and with simple sets, this performance and staging has many virtues. It features both Pizzi himself as the revival director, and Anna Caterina Antonacci, who was also the Marchessa in that original 1997 staging.

Giuseppe VERDI Rigoletto Francesco Demuro (tenor) Leo Nucci (baritone) Nino Machaidze (soprano) Ch & O Teatro Regio, Parma/Massimo Zanetti rec. 2008 C MAJOR 723304

Rigoletto comes tenth in the all time list of performed operas and second after La Traviata at number two. There have been several modern video recordings of this work, including some with strong singing casts, but afflicted, in my view, from the vices I outline above. Recorded live at the Parma Verdi Festival, 2008, this production is reprised from that premiered in 1987. It features a traditional set and period costumes and is as well sung as any, not least by Leo Nucci in the title role in his sixty sixth year. The response of the audience is such that he and the singer of Rigoletto's daughter, Gilda, have to reprise part of the act two duet. I believe this is by far the best-staged and performed Rigoletto in the modern digital format and aspect and should be a part of any opera collection.

Giuseppe VERDI Macbeth Kostas Paskalis (baritone) Josephine Barstow (soprano) Glyndebourne Ch, London PO/John Pritchard rec. 1972 ARTHAUS MUSIK 102316

There have been several modern video recordings of this, Verdi's first Shakespearean opera. However, many are at the apex of what I dislike the most, with caravans and the like to go along with modern clothing and including that in the Tutto Verdi series. The Glyndebourne Festival had much to do with the Verdi renaissance in Britain and of this opera in particular. Dating back to 1972 this performance is in period costumes and sets. The scene of the passing of the Kings remains imprinted on my visual memory as if it were yesterday! It is particularly well sung and acted and now at bargain price.

Richard WAGNER Der Fliegende Holländer Franz Grundheber (bass-baritone) Senta - Hildegard Behrens (soprano) Savonlinna Opera Festival Ch & O/Leif Segerstam rec. 1989 WARNER CLASSICS 2564 647608

Recorded live at the Savonlinna Opera Festival in 1989, the atmospheric setting and imaginative stage effects add to the overall enjoyment of one of Wagner's shorter operas. Add a singing cast of notable Wagnerians to this staging and it as near as possible to get to an ideal performance of one the German masters early works.

Gioachino ROSSINI Le Siège de Corinthe Lorenzo Regazzo (bass) Majella Cullagh (soprano) Michael Spyres (tenor) Camerata Bach Ch Poznan, Virtuosi Brunensis/Jean-Luc Tingaud rec. 2010 NAXOS 8.660329-30

The year has brought notably well sung video performances from the Pesaro Rossini Festival. Regrettably, all have involved the worse excesses of production that I outline above. The open policy of the Festival's officers is that the customers will come anyway! Thankfully, the so-called Pesaro of the north, the Bad Wildbad Festival, continues to perform Rossini's operas with excellent conductors and singers with the resultant CDs being issued at bargain price on the Naxos label. The added virtue of this particular issue, from the twenty second Festival in 2010, is that its well sung and conducted performance fills in a gap in the lexicon of recordings of the works that Rossini composed or rewrote for Paris.

Gaetano DONIZETTI Caterina Cornaro Carmen Giannattasio (soprano) Colin Lee (tenor) Troy Cook (baritone) BBC SO & Singers/David Parry rec. 2011 OPERA RARA ORC 48

This first studio recording of Donizetti's last performed opera marks a change in policy for Opera Rara as funds from the Peter Moores Foundation are no longer available to sustain and develop its catalogue. Now in association with the BBC, this, performance and recording, along with the presentation are up to the usual Opera Rara standards. Among a well-balanced cast Carmen Ginnattasio's dramatic qualities are to the fore in the eponymous role as is Colin Lee as Gerrado encompassing the high tessitura with ease. David Parry's conducting keeps the drama and Donizetti's sophisticated orchestration to the fore. Essential listening for all lovers of this composer's works.

Göran Forsling

Nordic Sounds 2 Swedish Radio Choir/Peter Dijkstra rec. 2011 CHANNEL CLASSICS CCSSA32812

The Swedish choral tradition is deeply rooted and since its creation in 1925 the Swedish Radio Choir has been one of the most important in the world, in particular since Eric Ericson took over in 1952. The repertoire on this disc is an adventure in itself and amply demonstrates that the artistic level and the creativity is as high as ever.

Veljo TORMIS Curse upon Iron Works for male choir - Orphei Drängar/Cecilia Rydinger Alin rec. 2012 BIS BISSACD1993

By some coincidence this disc with the superb male choir OD appeared almost simultaneous with the disc presented above. Estonian Tormis has long since created his own very special sound world and this collection, covering several decades, is a thrilling introduction for those not yet converted, and a wet dream come true for Tormis's admirers.

Hugo WOLF Italienisches Liederbuch Janet Baker (mezzo) John Shirley-Quirk (baritone) Steuart Bedford (piano) rec. 1977 ICA CLASSICS ICAC5076

A never before issued recital from Aldeburgh with two of the the most personal and expressive British singers of their generation is a gift from Heaven. Both singers are truly inspired and I've rarely heard these songs performed with greater vitality. It may be that other pianists have made more with the accompaniments, but what counts is the wholehardedly engaging singing.

Leonardo VINCI Artaserse Philippe Jaroussky, Max Emanuel Cenic, Franco Fagioli (counter-tenors) Daniel Behle (tenor) Concerto Köln/Diego Fasolis rec. 2011 VIRGIN CLASSICS 6028692

Leonardo Vinci has been largely forgotten - though he was enormously big in his day - but no his time has come and this, his very last opera, is certainly on a par with Handel's. Superb playing and magnificent singing from four masterly counter-tenors and tenor Daniel Behle, who impresses more and more for every new recording.

The Sound of Montserrat Caballé - Her Great Opera Roles rec. 1970-79 EMI CLASSICS 721296 2

Issued to coincide with her eightieth anniversary in April 2013 this 5 disc box offers a wealth of the most beautiful soprano sounds ever recorded. EMI were lucky to sign her up for some of her very best complete sets and recital records during the 1970s and all her best features are on display here: the creamy tone, the ethereal pianissimos and also the sheer heft of her dramatic singing. Even if you, like myself, have many of the complete sets it is so convenient to have all those magic moments collected.

Arias for Caffarelli Franco Fagioli (counter-tenor) Il pomo d'oro/Riccardo Minasi rec. 2012 NAÏVE V5333

I heard Fagioli in the flesh as Giulio Cesare in Helsinki a couple of years ago and found him irresistible, an impression that was confirmed on the Vinci opera (se above). Now in his first solo recital with arias for Caffarelli he definitely rises to the first ranks in the crowded counter-tenor stakes. His beauty of tone, his phenomenal range and his impeccable technique - plus two handfuls of first class arias - makes this a winner in every respect.

John France

I have chosen five recordings that especially appealed to me during 2013. They are all British works (or artists) dating from the mid-1800s to the present day. I could have chosen many other CDs that have appealed immensely to me during this year. However, I feel that these represent the highlights for me. If I had to choose only one disc, it would be the Vaughan Williams.

Eric COATES The Definitive Eric Coates: Eric Coates conducts his own compositions - rec. 1923-57 NIMBUS NI 6231

This is an essential purchase for all enthusiasts of Eric Coates in particular and British Light Music in general. It offers virtually a complete compendium of his orchestral music. It is unbelievably good value for money. There is nothing about this release that I can fault. It is one of the recording highlights of my classical music-listening life. What I would have given for this back in the early 'seventies when I first discovered Eric Coates music ...

Myra Hess - The Complete Solo and Concerto Studio Recordings rec. 1928-57 APR RECORDINGS 7504

Myra Hess' arrangement and recording of 'Jesu Joy of Man's Desiring' is, to me, one of the most precious things in the world. I have come to love her playing and to appreciate her massive achievement in the musical world. This present CD is a treasure trove for anyone who has fallen in love with this great pianist and I can guarantee that it will give hours of listening pleasure.

David JENNINGS Piano Sonata, Sonatinas, Harvest Moon Suite & other works for piano - James Willshire (piano) rec. 2012 DIVINE ART DDA25110

David Jennings is a composer who is beholden to no-one (in spite of a number of trajectories in his musical language). It is serious, well-structured music that I can do business with. And, more to the point, many of these pieces are not only impressive, but are interesting, satisfying and often moving. No listener (or composer) could wish for more.

British Opera Overtures Victorian Opera O/Richard Bonynge rec. 2011 SOMM SOMM0123

This is an exciting and innovative CD. Three things need to be said. Firstly, this new SOMM disc adds yet another nail into the still-held adage that Victorian Great Britain was a 'land without music.' From the first note to the last, these ten overtures display interest, character and downright tunefulness. Granted that these 'discoveries' do not showcase music of the stature of a Berlioz, a Weber or a Mendelssohn there is nothing here that is unworthy of anything being composed in the mid to late nineteenth century.

Ralph VAUGHAN WILLIAMS Three impressions for orchestra, Songs of Travel, Four hymns, The Mayor of Casterbridge, Prelude on an old carol tune Roland Wood (baritone) Andrew Kennedy (tenor) Royal Liverpool PO/Paul Daniel ALBION RECORDS ALBCD016

Finally, my CD of the year is the recent Albion (ALBCD016) recording of Ralph Vaughan Williams 'Three Impressions for Orchestra', especially 'The Solent.' I have waited for at least 40 years to hear this work, since reading about it in connection with the composer's Ninth Symphony. And it is everything I could have imagined. I must not forget the other 'impressions' - 'Burley Heath' and 'Harnham Down', nor the incidental music to Thomas Hardy's The Mayor of Casterbridge.' This may not be the most profound music released on CD this year but from my point of view it is the most fascinating. An impressive review by David Barker sets the seal on this disc.

Paul Corfield Godfrey

I have been very fortunate this year to be able to review a great many superlative recordings, and selection of merely six has been very difficult indeed.

In an attempt to 'slim down' the field I have deliberately not selected any reissues, although such discs as Barbirolli's Mahler Fifth, Kennedy's first recording of the Elgar Cello Concerto, the Giulini Nozze di Figaro, Janet Baker's first Dido and Aeneas, Roxanna Panufnik's choral music, the Brilliant Classics collection of Rimsky-Korsakov cantatas, Salieri's Les Danaïdes, Sawallisch's Meistersinger, McCreesh's Venetian Coronation, the Glyndebourne Fidelio DVD produced by Peter Hall, Rutter's collection of Richard Rodney Bennett choral music, the Pristine remastering of Gieseking's Debussy Préludes, Hickox's collection including the Finzi Requiem da camera, Hickox's disc of Howells music for strings, Blacher's Grossinquisitor, and Schmidt's Notre Dame would all have vied for inclusion. One's only regret is the often dismal presentation of many of these releases, with essential information necessary for the listener simply missing.

Similarly I have included only one DVD/Blu-Ray, since many of the releases which I have reviewed have raised serious issues about the productions concerned. I will however nominate as my first choice a new Blu-Ray which seeks to do something rather different.

Carl Maria von WEBER Der Freischütz (as Hunter's Bride) René Pape (bass) Olaf Bär (baritone) Juliane Banse (soprano) Berlin Radio Ch, London SO/Daniel Harding rec. 2010 ARTHAUS MUSIK 108097

This is quite simply one of the best modern visual representations of any opera that has come my way for some considerable time. There are inevitably some points of concern which I raise in my review, but these pale into insignificance when compared with the many merits of the production and the musical presentation.

Ernest CHAUSSON Concert, String Quartet - Jennifer Pike (violin), Tom Poster (piano) Doric String Qt rec. 2012 CHANDOS CHAN10754

This Chandos issue contains what are quite simply two superlative recordings of pieces that are most unjustly neglected, and the recordings fully match the quality of the playing. I would hope that they will make many new converts to the cause of Chausson's under-valued music.

Sir Richard Rodney BENNETT Letters to Lindbergh & other choral works NYCoS National Girls Ch/Christopher Bell* Philip Moore and Andrew West (piano) rec. 2012 SIGNUM CLASSICS SIGCD325

In commemoration of the composer's death I received two superlative discs of his choral music this year, and although one of these is barred from my selection as a reissue this new release from Scotland is a worthy nomination. The Letters to Lindbergh are great fun.

Kurt WEILL Zaubernacht Ania Vegry (soprano), Arte Ensemble rec. 2012 CPO 7777672

The rediscovery of the full score of Weill's early 'pantomime' is a real cause for celebration. Although one regrets Meirion Bowen's wasted labours in reconstructing the score for an earlier release, this new disc should belong in the collection of every Weill devotee.

John PICKARD Piano Concerto, Sea-Change, Tenebrae Fredrick Ullén (piano) Norrköping SO/Martyn Brabbins rec. 2010/11 BIS BIS-CD-1873

I regard John Pickard's Tenebrae as one of the greatest compositions of recent years, and told the composer so after the British première last year. I am delighted to welcome it onto CD so quickly, and would recommend it to anybody who cares about modern music and its development.

Whither must I wander? Ralph VAUGHAN WILLIAMS Songs of travel & other songs Gerald FINZI Let us garlands bring Roger QUILTER Three Shakespeare Songs David John Pike (baritone) Isabelle Trüb (piano) rec. 2011/12 SIGNUM CLASSICS SIGCD 314

This recital introduces us to one of the most promising young voices I have heard for some years, and the selection of the material is interesting too. Not everything is perfect, but much of what we hear on this disc is pretty close to it. One looks forward with anticipation to future releases.

Stephen Greenbank

Johannes BRAHMS String Quintets - Uppsala Chamber Soloists rec. 2011/12 DAPHNE 1045

Amongst his chamber works, Brahms' two String Quintets have taken something of a backseat. The second quintet in G major Op. 111 is, without doubt, one of his finest works, and a great favorite of mine. I was thrilled when I came across this recording, and nominated it for a 'Recording of the Month'. Everything seems just right. Tempi, dynamics and phrasing are well judged. Intonation and ensemble marks these performances out with distinction. Sound quality is second-to-none.

Franz SCHUBERT Complete works for violin and piano - Alina Ibragimova (violin) Cédric Tiberghien (piano) rec. 2012 HYPERION CDA67911/12

This is music making at it's best. Ibragimova and Tiberghien prove an outstanding partnership in these works. What comes across, for me, is an affinity for and true love of this wonderful music. Grace, eloquence, and charm, is underpinned by intelligent musicianship. You name it – it's all here!

Wolfgang Amadeus MOZART Piano trios - Willi Boskovsky (violin) Nikolaus Hubner (cello) Lili Kraus (piano) rec. 1954 ANDROMEDA ANDRCD5149

It is good to see these recordings back in circulation and in much improved, remastered sound. Here are three performers at the top of their game, and you detect a chemistry between them. They play these trios with an innate sense of style. I have a passion for 'old' recordings and this is my historical CD choice of the year.

Franz Joseph HAYDN Piano Sonatas Volume 5 - Jean-Efflam Bavouzet (piano) rec. 2012 CHANDOS CHAN 10763

This is the fifth volume of Haydn Piano Sonatas by Jean-Efflam Bavouzet. I've collected all the volumes so far, and with each successive one, Bavouzet goes from strength to strength. All the elements are present - elegance, wit, stylish phrasing and crisp and incisive playing. Formidable technique and musicianship enable him to realize his vision. Chandos' sound quality is enhanced by a sympathetic acoustic, enabling the listener to discern every nuance and detail.

Georges ENESCU Cello Sonatas - Valentin Radutiu (cello) Per Rundberg (piano) rec. 2013 HÄNSSLER CLASSIC CD 98.021

This is the first time I have heard the two Enescu Cello Sonatas, and it's a delight to discover such gems as these. The added bonus here is the excellent recording from cellist Valentin Radutiu and pianist Per Rundberg. These are beautifully managed performances by two young artists who have a deep commitment and understanding for this music. Their musicality shines through, and they bring an element of freshness and spontaneity to the proceedings. In excellent sound, the music emerges with clarity and detail. These are performances I will be returning to often.

Michael Greenhalgh

Ludwig van BEETHOVEN Piano Sonatas Volume 1 - Jean-Efflam Bavouzet (piano) rec. 2008-11 CHANDOS CHAN 10720(3)

Take the Pathetique Sonata: here's a cool, intent opening then light and fluent continuation. Bavouzet isn't cowed by his predecessors but does his own novel thing. The first movement coda magnificently contrasts poignant despair and angry resolution without histrionics. The slow movement is presented with a beauteous melodiousness yet also artlessness.

Benjamin BRITTEN The Turn of the Screw Miah Persson (soprano) Toby Spence (tenor) Susan Bickley (soprano) London PO/Jakub Hruša rec. 2011 FRA MUSICA FRA507

Hrusa brings out the clarity and richness of the chamber orchestration. Persson captures the simultaneous hopes and fears of the governess. Spence conveys the stiffness of the dead and the animation of a phantom. In Parfitt's gaze there seems in Miles a knowing quality beyond innocence. You marvel at the ingenuity of the set.

Edward ELGAR Piano Quintet Antonín DVORÁK Piano Quintet 2 - Sir Philip Ledger (piano) Alberni Qt rec. 2001 NIMBUS NI6220

From the start of the Elgar Ledger's piano playing has poise, the Alberni Quartet's playing is emotive. Here is no virtuoso gloss but a sense that the music means a lot to the performers. In the Dvorak there's a comparable big heartedness plus relish of melodic invention.

Joseph HAYDN Symphonies 6-8 - NFM Wroclaw Baroque O/Jaroslaw Thiel rec. 2010 CDACCORD ACD167-2

A joyous vivacity characterizes Thiel's accounts on period instruments. Le matin begins as a delighted romp, its slow movement then refined yet sunny. Le midi has more heft but soon skips along while its recitativo second movement has just the right quality of visionary exploration. Le soir nimbly dances then benignly luxuriates.

Wolfgang Amadeus MOZART Symphonies 35 & 38 - Danish Ntl CO/Adam Fischer rec. 2012 DACAPO 6.220545

In beginning his complete symphony cycle with the early works Fischer has honed a style which even better serves the greater density of the later symphonies. His Haffner has a winning combination of suave, light phrasing and biting articulation of rhythm. His Prague is tougher, yet with more contrasting warmth and charm.

Ralph VAUGHAN WILLIAMS Symphonies 5 & 8 - Hallé O/Sir Mark Elder rec. 2011/12 HALLÉ HLLCD7533

With tempi perfectly gauged throughout, in particular to the first movement of RVW's fifth symphony Elder brings a serene, flowing calm, lucid exposition, organic growth and clarity of development. He's analytic yet also satisfying. In the eighth symphony Elder is relaxed yet clear-sighted in the first movement, eloquently soulful in the third.

Ian Lace

Again I found it difficult to narrow my choice. I wanted to include the Naxos Saint-Saëns' Piano Quartet and Piano Quintet, Simon Rattle's vibrant readings of Rachmaninov's The Bells and Symphonic Dances and the Blu-ray release of Hitchcock's Vertigo with Bernard Herrmann's brilliant score now in enhanced sound.

Franz LEHÁR Giuditta Edda Moser, Nicolai Gedda, Munich RSO & Ch/Willi Boskovsky rec. 1983/4 EMI 6150902

Giuditta, with its scintillating, beautifully crafted music, approaches the realms of opera more than any other of Lehár's operettas. Maybe this 1984 recording with the wonderful team of Nicolai Gedda and Edda Moser in the title role will rekindle interest in Giuditta as happened for Puccini's La Rondine in the 1990s?

Sergei RACHMANINOV Symphony 2, Three Dances from Aleko Royal Liverpool PO/Vasily Petrenko rec. 2011/12 EMI 9154732

Petrenko's masterly Rachmaninov's recordings continue with this poised and spacious reading of this most romantic of romantic symphonies and how his Andante sings so tenderly and with such passion in its climax. Need I say more?

Kurt ATTERBERG Symphonies 4 & 6, Suite No. 3, En värmlandsrapsodi Gothenberg SO/Neeme Järvi rec. 2012 CHANDOS CHSA5116

Kurt Atterberg's music has long enthralled me and so I was thrilled that Chandos have chosen to record his music. This initial album augurs well. Järvi and his Gothenberg players bring real cinematic sweep to this Technicolor music.

Giuseppe VERDI Viva Verdi - Overtures and Preludes - Filarmonica della Scala/Riccardo Chailly rec. 2012 DECCA 478 3559

An enticing mix of well -known and less familiar orchestral music from Chailly who delivers thrilling - even electrifying performances. He brings out all the fire, drama, melodrama and romance from these scores.

Erich Wolfgang KORNGOLD Much Ado About Nothing University of North Carolina School of the Arts SO/John Mauceri rec. 2012 TOCCATA CLASSICS TOCC0160

A complete performance of Korngold's delightful incidental music to Shakespeare's comedy. The orchestra is the same that Korngold originally specified; and there are dramatic overlays including Balthasar's Song, 'Sigh no more, ladies, sigh no more…'

Sir Edward ELGAR Symphony 2, Sospiri, Elegy Royal Stockholm PO/Sakari Oramo rec. 2011/12 BIS BIS-SACD-1879

Here is a thrilling performance of this vital British symphony, strongly propelled with plenty of swagger but its quieter, more introspective moments are heartfelt too. A very interesting viewpoint of this work by another non-British orchestra.

Albert Lam

As I delved once more into collecting classical vinyl this year, fewer new CD releases made it to my shelf, but those that did were well worth the purchase. One which deserves mention but couldn't be added to the official list because it wasn't officially reviewed on the site is the EMI (now Warner Classics) Icon boxed set of Constantin Silvestri's orchestral recordings. Arguably for me one of the finest compilations to have been released this year, it contains essentially all of the important orchestral recordings that Silvestri made with the Philharmonia Orchestra and Bournemouth Symphony Orchestra in the 1950s-1960s. Any vinyl collector will appreciate the value of these digital transfers, some of which are newly remastered in 2013, since many of these original LPs now sell for hundreds of dollars on the used LP market. You can get all of them for less than $30 in this set, and the sound is excellent for its age.

Here is a list of this year's reviewed recordings which I felt were particularly noteworthy.

Gabriel FAURÉ Thème et variations, Valse-caprices, Nocturnes, Ballade - Angela Hewitt (piano) rec. 2012 HYPERION CDA67875

My solo instrumental choice for the year. The most recent installment of Hewitt's recordings of French piano music, this performance of selected Faure works is compelling and mesmerizing.

Vagn HOLMBOE Viola Concerto, Concerto for orchestra, Violin Concerto 2 - Erik Heide (violin) Lars Anders Tomter (viola) Norrköping SO/Dmitri Slobodeniouk rec. 2011 DACAPO 6.220599

My orchestral choice for the year. Although this repertoire was entirely new repertoire to my ears, I was instantly captivated from the moment I heard the thunderous opening bass drum beats of the Viola Concerto. This is truly fun music which needs to be heard more often, and it is superbly recorded here by Dacapo with a huge dynamic range, clarity, and presence.

Franz SCHUBERT Duo Sonata, Rondo, Fantasy - Tomas Cotik (violin) Tao Lin (piano) rec. 2011 CENTAUR RECORDS CRC3250

My first chamber choice for the year. This Schubert duo album is a beautiful musical collaboration between violinist Tomas Cotik and pianist Tao Lin and one which I returned to multiple times throughout the year given its charm. Recording quality is also excellent, not too close with a nice sense of air around the performers.

Idylls and Bacchanals Works by Bax, Jacob, Leighton, McEwen, Maconchy, Milford & Rawsthorne - Louise Williams (viola, violin) David Owen Norris (piano) rec. 2011/12 EM RECORDS EMRCD007/8

My second chamber choice for the year. I'm a huge fan of British music in general (and no, I'm not British, I'm actually Asian American), and chamber music in particular, and greatly enjoyed exploring this important two CD release of lesser known but beautifully composed British works for viola and piano.
Donate and keep us afloat
New Releases


<!- cpo end March 2023 --> all cpo reviews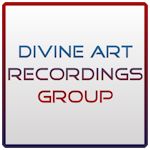 Click to see New Releases
Get 10% off using code musicweb10
All Divine Art reviews
<! apr 12 months Nov 22 - Oct 23 -->