£11 post-free anywhere
Normal service resumed
---
Recordings of the Month
July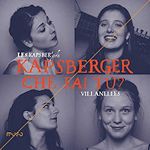 KAPSBERGER
Che fai tù? - Villanelles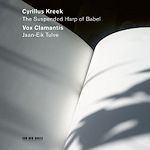 Cyrillus KREEK
The suspended harp of Babel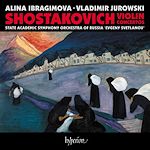 SHOSTAKOVICH
violin concertos - Ibragimova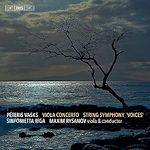 Peteris VASKS
Viola concerto - Maxim Rysanov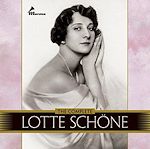 The Complete Lotte Schöne
June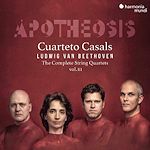 Beethoven String Quartets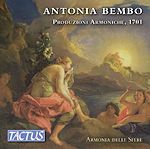 Produzioni Armoniche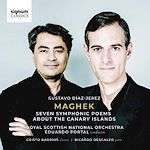 Seven Symphonic Poems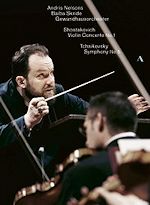 Shostakovich VC1 Baiba Skride
Tchaikovsky Symph 5 Nelsons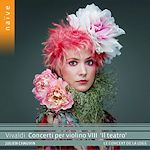 Vivaldi Violin Concertos
MUSICWEB INTERNATIONAL Recordings Of The Year 2013

Click on the cover image to read the full review.

Rob Maynard

With three of my choices this year coming from the ICA Classics label, I must deny any financial interest. It is simply because they produce such wonderful - and wonderfully restored - video and audio gems from the back catalogue that they deserve such grateful recognition.

Ferdinand HÉROLD La fille mal gardée Nadia Nerina, David Blair, Royal Ballet, Covent Garden O/John Lanchbery rec. 1962 ICA CLASSICS ICAD5088

This is quite simply the release of the year for anyone interested in ballet. Ashton's La Fille has long been a jewel in the Royal Ballet's crown and here, filmed just a couple of years after its premiere, we have the original cast in an unrivalled performance showing exactly why that is.

Adolphe ADAM Giselle Alessandra Ferri, Massimo Murru, Ballet & O of the Teatro alla Scala/Paul Connelly rec. 1996 ARTHAUS MUSIK 100061

This latest reissue of a much admired performance demonstrates prima ballerina assoluta Alessandra Ferri's supreme artistry and technical ability to the full. In an early role, today's superstar Roberto Bolle makes a very strong impression that propelled his career forward.

Choreography by Bournonville La sylphide & Flower festival in Genzano Flemming Flindt, Rudolf Nureyev, Merle Park, Lucette Aldous, London SO/David Ellenberg rec. 1960-74 ICA CLASSICS ICAD5099

August Bournonville's exquisitely characteristic choreography - preserved in aspic ever since by his Copenhagen company - receives a comparatively rare outing on video. The recording may have been monochrome but the sheer colour and life of the expert dancing still shines through.

Zdeněk FIBICH Symphony 1, Impressions from the countryside Czech Ntl SO/Marek Štilec rec. 2012 NAXOS 8.572985

An idiomatic performance from a "local" and accomplished orchestra, skilful conducting and first rate recording make this disc a real treat. If the rest of a promised Naxos series maintains this standard, Fibich's reputation will justifiably deserve reappraisal.

Franz LISZT Hungarian Rhapsodies 1-6 - O Wiener Akademie/Martin Haselböck rec. 2012 CPO 7777972

This very familiar music can sound very different when the original orchestrations are played, as here, on original instruments. Less "symphonic" than we are used to hearing, in this guise these scores come up as fresh as the paint on a Budapest cafe. Sheer delight!

Ludwig van BEETHOVEN Symphony 3 Bedřich SMETANA The bartered bride overture Ruperto CHAPÍ & Gerónimo GIMÉNEZ Zarzuelas - Ntl O Spain, Suisse Romande, Gran SO/Ataúlfo Argenta rec. 1955-57 ICA CLASSICS ICAC 5087

One of music's "what might have beens", Ataulfo Argenta was poised on the edge of a highly promising career when he died in a tragic accident, leaving all too little recorded material. These may not be desert island performances but they add to our knowledge and appreciation of a very accomplished conductor.

Dan Morgan

It's not been a prolific year for me, but it has been a rewarding one; I've made new discoveries and reacquainted myself with old favourites. In the past twelve months physical media faced increasing competition from download sites and streaming services, and some labels – UMG, for instance – started to issue previously released material on Blu-ray Audio; Decca's classic War Requiem was one of the latter, and I'm delighted to report the sonic gains are just as impressive as promised. Now for my shortlist: the RCO Live box of Mahler Blu-rays which, although good, is nobbled by some questionable performances and presentational quirks; Peter Donohoe's deeply satisfying take on Prokofiev's first five piano sonatas (SOMM); Silvestrov's sacred a capella works, so movingly sung by the Kiev Chamber Choir (ECM New Series); the University of South Carolina Wind Ensemble's terrific CD of Bernstein transcriptions (Naxos); violist Matthew Jones and pianist Michael Hampton in perfect harmony in the Borisovsky arrangement of Prokofiev's Romeo and Juliet suite (Naxos); Audite's immersive Polychoral Splendour; Sir Andrew Davis's refreshing Berlioz overtures (Chandos download); and, in a nod to the Wagner centenary, Risto-Matti Marin's finely calibrated set of opera transcriptions (Alba). And the winners are:

Charles-Marie WIDOR Organ Symphonies 3 & 8 - Jan Lehtola (organ) rec. 2009 ALBA ABCD 306

Organist Jan Lehtola and engineer/producer Mika Koivusalo are behind this truly memorable recording of Widor's 3rd and 8th Organ Symphonies. The playing is subtle and sensitively scaled, and the instrument and acoustic of St François-de-Sales, Lyon, are captured in sound of breathtaking body and realism. My Recording of the Year.

Gustav MAHLER Symphonies 2, 4, 7, 9, Das Lied von der Erde, selected songs from Rückert-Lieder and Des Knaben Wunderhorn New Philharmonia, Philharmonia O/Otto Klemperer rec. 1961-1967 EMI CLASSICS 2483982

EMI/Warner's tranche of Klemperer boxes included this superbly re-mastered Mahler set of Nos. 2, 4, 7, 9, Das Lied von der Erde and a selection of lieder with Christa Ludwig and Elisabeth Schwarzkopf. These are all distinguished performances; even the outrageously slow Seventh has its rewards. At a very attractive price this has to be my Bargain of the Year.

Adolphe ADAM Giselle (excerpts) Paris Conservatoire O/Jean Martinon rec. 1958 HIGH DEFINITION TAPE TRANSFERS HDCD204

What's a 55-year-old recording doing in this high-tech company? Well, those wizards at Decca certainly got it right in 1958, when they recorded Jean Martinon and the Paris Conservatoire Orchestra in these excerpts from Giselle. Indeed, HDTT's miraculous direct-from-LP transfer is a fitting tribute to the work of Kenneth Wilkinson and Ray Minshull.

Music for Two Organs – The Viennese Habsburg Court of the 17th Century Johannes Strobl, David Blunden (organs) rec. 2011 AUDITE 92.653

Audite have figured in my Recordings of the Year before, and it was with great regret that I had to eliminate their aptly titled Polychoral Splendour in favour of their even finer Music for Two Organs. Johannes Strobl and David Blunden play this music with undisguised pleasure and a sure sense of style; as for the acoustic of the Abbey Church of Muri, it's never sounded so glorious.

Charles Tomlinson GRIFFES Piano music - Garrick Ohlsson (piano) rec. 2012 HYPERION CDA67907

'Hugely commanding and authoritative; a landmark in every way' was my response to this collection of solo piano pieces by Charles Tomlinson Griffes. Garrick Ohlsson makes the best possible case for this music, which is chockful of originality and flair. As usual Hyperion have worked their magic and produced a very fine recording.

Gregorio ALLEGRI Miserere Giovanni Pierluigi da PALESTRINA Stabat Mater, Missa Papae Marcelli, Tu es Petrus Tallis Scholars/Peter Phillips rec. 2005 GIMELL GIMBD641 BD-A

Gimell's first Blu-ray Audio disc is a late addition to my list. The Tallis Scholars in Allegri and Palestrina is not my usual fare, but such is the stellar quality of both the singing and high-res recording that I simply had to nominate this as one of the year's most outstanding issues. If future BD-As are this carefully and comprehensively planned the project should do well. Huzzahs all round.

John Quinn

2013 has been another rich year for recordings. I had a shortlist of ten potential nominees, compiled as the year unfolded, and more could have been added to the shortlist quite easily. From my shortlist, those that didn't 'make the cut' included Simone Young's superb Bruckner 8th in the original version; I left that out because it was a disc issued prior to 2013 but with which I'd belatedly caught up. With even greater regret Jonas Kaufmann's magnificent Wagner recital was discarded because I didn't review it. Among recordings of Renaissance polyphony Stile Antico's wonderful disc, The Phoenix Rising had to give way – just – to The Tallis Scholar's new disc of John Taverner. Finally, Sir Mark Elder's excellent disc of Holst's Hymn of Jesus and vocal works by Delius was edged out – by a whisker – by my other choices. These difficult decisions show what an embarrassment of riches continues to be available to collectors, largely thanks to the sterling work of the smaller independent labels. Roll on 2014!

Hector BERLIOZ Grand Messe des morts Barry Banks (tenor) London Philharmonic Ch, London SO & Ch/Sir Colin Davis rec. 2012 LSO LIVE LSO0729

There could be no finer memorial to this much-missed conductor. In this magnificent live performance Davis seems to distil a lifetime's experience of and dedication to Berlioz's music. The tenor soloist disappoints but the LSO and its Chorus excel. This is a great reading of Berlioz's noble masterpiece and a fitting reminder of his greatest interpreter. My Recording of the Year.

Johann Sebastian BACH Johannes-Passion Nicholas Mulroy (tenor) Matthew Brook (bass) Joanne Lunn (soprano) Clare Wilkinson (alto) Dunedin Consort/John Butt rec. 2012 LINN CKD419

Even for those who are unconvinced about one-to-a-part performances of Bach's choral music this fine issue demands attention. Very imaginatively, Bach's Passion is set in the context of a putative Good Friday Vespers service in Leipzig. It's an excellent and dedicated performance. Linn's presentation is top-class. This will surely become a landmark in the recorded history of this masterpiece.

Ivor GURNEY Violin sonata Lionel SAINSBURY Soliloquy for solo violin Sir Edward ELGAR Violin sonata - Rupert Marshall-Luck (violin) Matthew Rickard (piano) rec. 2012 EM RECORDS EMR CD011

Ivor Gurney's Violin Sonata was rescued from oblivion amid his papers and was painstakingly edited by Rupert Marshall-Luck who, with pianist Matthew Rickard, here brings it to life, revealing its stature. A fine account of the Elgar Sonata and an impressive solo violin piece by Lionel Sainsbury complete an outstanding disc.

Gustav MAHLER Symphony 8 - Bavarian & Netherlands Radio Ch, Royal Concertgebouw O/Mariss Jansons rec. 2011 RCO LIVE RCO13003

Presented generously with the performance on both SACD and DVD, this is a superb live account of Mahler's Eighth. Mariss Jansons conducts with great conviction. The soloists are excellent while the choral singing and the playing of the RCO are magnificent. It's an Eighth to remember: one of the elite recordings of the work.

John TAVERNER Missa Gloria tibi Trinitas, Magnificats - The Tallis Scholars/Peter Phillips GIMELL CDGIM045

The Tallis Scholars have been trail blazers in establishing Renaissance polyphony in the concert and recorded repertoire in the last few decades.. Released to mark the fortieth anniversary of this marvellous ensemble, this is a disc that shows them at their peak. Sumptuous English polyphony, excitingly and immaculately performed.

Ralph VAUGHAN WILLIAMS On Wenlock Edge, Ten Blake Songs Jonathan DOVE The End Peter WARLOCK The Curlew Mark Padmore (tenor); Nicholas Daniel (oboe/cor anglais); Huw Watkins (piano) Britten Sinfonia/Jacqueline Shave rec. 2012 HARMONIA MUNDI HMU807566

Some wonderful English songs, by Vaughan Williams and Warlock, programmed with an impressive new piece by Jonathan Dove. The performances by Padmore and the Britten Sinfonia are as eloquent and searching as the music itself. This is one of the finest discs of English song to have come my way in a long time.

Brian Reinhart

The list below is in alphabetical order. Rounding out my top ten: Lavinia Meijer playing Philip Glass arrangements for harp; the EMI reissue of Constantin Silvestri's recordings; the Trio Solisti's powerful Dvorak album; Vagn Holmboe's viola concerto; De Profundis' album of choral music from Rossini to the present day.

21st Century Spanish Guitar Volume I Adam Levin (guitar) rec. 2012 NAXOS 8.573024

I can't contain my excitement about this series. Thirty-odd newly-commissioned guitar works could rejuvenate the entire Spanish guitar tradition, or it could produce a lot of crummy music. Adam Levin's first volume contains no crummy music, a lot that delights, and outstanding playing. History in the making?

Lera AUERBACH 24 Preludes, Cello sonata, Postlude - Ani Aznavoorian (cello) Lera Auerbach (piano) rec. 2012 CEDILLE CDR90000137

Powerfully expressive music that tests the limits of the cello. The bleak or fierce emotional turns feel sincere and heartfelt rather than academic; the creepy Prelude No. 12 might be a new classic. Ani Aznavoorian's performance exceeds my ability to praise.

Aaron COPLAND Rodeo, Dance Panels, El Salón Mexico, Danzón Cubano Detroit Symphony/Leonard Slatkin rec. 2012 NAXOS 8.559758

My top-choice Rodeo, including the composer's own. Plus, it's complete, with four or five minutes of material you're unlikely to have ever heard before. This particular performance alone got the CD on my Recording of the Year list, but some colleagues and friends are enjoying the rare work Dance Panels just as much or more.

Felix MENDELSSOHN-BARTHOLDY Songs Without Words - Ronald Brautigam (fortepiano) rec. 2011 BIS BISSACD1982

Ronald Brautigam's Mendelssohn is so good it's easy not to notice how good it is. That is, this playing feels so natural, so effortless, so perfectly songlike (cantabile!), that Brautigam uses many an artistic trick without ever sounding like he's trying. Superb, singing fortepiano built after the design of an 1830 Graf.

Federico MOMPOU Música callada & other works for piano - Arcadi Volodos (piano) rec. 2012 SONY CLASSICAL 88765 433262

An unlikely match of mega-virtuoso and soft-voiced poet produces even more unlikely results. Volodos' love for Mompou is evident in his song transcriptions, not to mention his playing. A fellow reviewer pointed out that Mompou's own readings are in many ways superior, but should we discourage artists from recording new music if the composer records it first? No: and especially not when the artist, like Volodos, presents a valuable new perspective on music that deserves classic status.

Simon Thompson

My choice this year has been dominated by the anniversary composers, who have done pretty well out of 2013 (with the arguable exception of Verdi who has mainly had to put up with reissues and recitals, and Parma's DVD series, which began well, but has tended to fizzle out a bit). Britten was particularly strong, and it's great to see him so widely celebrated on his hundredth birthday.

Gustav MAHLER Symphony 8 - Bavarian & Netherlands Radio Ch, Royal Concertgebouw O/Mariss Jansons rec. 2011 RCO LIVE RCO13002

A brilliantly performed and stunningly recorded Mahler 8, with a bonus film to match. Marvellous!

Richard WAGNER Die Walküre Jonas Kaufmann, René Pape, Nina Stemme, Mariinsky O/ Valery Gergiev rec. 2011/12 MARIINSKY MAR0527

Gergiev's Ring is only half-way through, and Rheingold left me disappointed, but his Walkure got the cycle off to a fantastic start.

Benjamin BRITTEN Peter Grimes Alan Oke (tenor) Giselle Allen (soprano) David Kempster (baritone) Opera North Ch, Britten-Pears O/Steuart Bedford rec. 2013 SIGNUM CLASSICS SIGCD348

Benjamin BRITTEN The Rape of Lucretia Ian Bostridge, Susan Gritton, Angelika Kirchschlager, Aldeburgh Festival Ensemble/Oliver Knussen rec. 2011 VIRGIN CLASSICS 6026722

Benjamin BRITTEN The Turn of the Screw Miah Persson (soprano) Toby Spence (tenor) Susan Bickley (soprano) London PO/Jakub Hruša rec. 2011 FRA MUSICA FRA507

Three Britten operas that were all corkers. I didn't see Grimes on the beach, but the audio of the concert performance is stunning. Aldeburgh's fantastic Rape of Lucretia deserves to do a lot to rehabilitate the work's reputation, and Glyndebourne's deeply creepy Screw sets new standards for this work on DVD.

Johan van Veen

Marc-Antoine CHARPENTIER Litanies de la Vierge Motets for the House of Guise - Ensemble Correspondances/Sébastien Daucé rec. 2013 HARMONIA MUNDI HMC 902169

This disc is a treasure. These incisive performances reveal the expressive qualities of Charpentier's vocal music to the full, also thanks to the excellent delivery and precise intonation.

Carlo GESUALDO da Venosa Sesto Libro di Madrigali La Compagnia del Madrigale rec. 2012 GLOSSA GCD 922801

Two years ago this ensemble missed out by a whisker to be included in the list of recordings of the year. This is the opportunity to make it up to them, as they have once again produced a brilliant recording of some of the most technically complicated and most expressive music ever written. They have grabbed Gesualdo's idiom perfectly. A stunning release.

Carl Philipp Emanuel BACH Testament et promesses Aline Zylberajch (tangent piano), Alice Piérot (violin) rec. 2012 ENCELADE ECL1201

This disc perfectly illustrates Carl Philipp Emanuel Bach's aesthetics. His emotional outbursts are throughly explored by these two artists whose playing is often breathtaking.

La Gamme et autres morceaux de simphonie Marin MARAIS La Gamme en forme de petit Opéra, Sonate à la Marésienne, Sonnerie de Sainte Geneviève du Mont de Paris Antoine FORQUERAY Suite - Trio Sonnerie LINN RECORDS CKD434

The music on this disc bears witness to the high standard of music-making and performing in the time of Louis XIV. Trio Sonnerie feels like a fish in water. The playing is superb, technically assured and with an impressive command of the idiom.

The Birth of the Violin Le Miroir de Musique/Baptiste Romain rec. 2012 RICERCAR RIC333

This disc gives an excellent survey of the various ways in which string instruments, including the renaissance violin, were used in musical life of the 16th century in Italy. It is highly interesting from a historical point of view as the role of the violin in the renaissance is still underexposed. The performances are outstanding. This is singing and playing at the highest level.

René Drouard de BOUSSET Cantates spirituelles Le Tendre Amour rec. 2012 BRILLIANT CLASSICS 94288

Quite uncommon repertoire by a composer who deserves to be better known. The ensemble delivers compelling performances. The use of historical pronunciation makes this disc even more worthwhile.

Brian Wilson

As in years past, most of these choices can be found in my Download News but apply equally to hard copies on CD or SACD.

John TAVERNER Missa Gloria tibi Trinitas, Magnificats - Tallis Scholars/Peter Phillips rec. 2013 GIMELL CDGIM045

My first choice has to be the Tallis Scholars' new recording of Taverner's Missa Gloria Tibi Trinitas and Magnificats, outshining even their own recording, earlier in the year, of Jean Mouton and some very fine releases of polyphonic music on Hyperion and from The Sixteen on Coro. I must admit that the Scholars' concert in Canterbury (Seen and Heard review) also influenced my choice.

Johann Sebastian BACH The Complete Bach Edition WARNER TELDEC 2564 661127

My Bargain of the Year must be the complete extant works of J.S. Bach on USB. Classic performances from Harnoncourt and Leonhardt, plus equally fine readings from Koopman, Il Giardino Armonico and others borrowed from Warner Erato and occasionally from other labels. It's a limited edition and selling out fast, as I imagine their recent release of the Barenboim Wagner Ring on USB – review due soon – also will.

Johann Sebastian BACH Sacred cantatas Volume 55 - Hana Blažíková (soprano) Robin Blaze (counter-tenor) Gerd Türk (tenor) Peter Kooij (bass) Bach Collegium Japan/Masaaki Suzuki rec. 2013 BIS BIS-SACD-2031

I must also choose another Bach recording, the final volume in the BIS series of the Church Cantatas recorded by Masaaki Suzuki (BIS-SACD-2031). My own thoughts in Download News 2013/16 are not yet online as I write so I refer you to David Barker's review. These recordings now join the classic complete sets on Teldec and Gardiner's on SDG.

Hector BERLIOZ Édition du bicentenaire London SO & Ch/Sir Colin Davis LSO LIVE LSO0046

Another considerable bargain comes in the form of Colin Davis's recordings of Berlioz for the LSO label, 12 CDs on LSO0046 from classicsonline.com in an mp3 download for £25.99. It also serves as a superb tribute to the late conductor alongside several reissues of his earlier recordings on Beulah.

Claudio MONTEVERDI Heaven and Earth Carolyn Sampson (soprano) Sarah Connolly (mezzo) James Gilchrist (tenor) Michael George (bass) The King's Consort/Robert King – rec. 2002 VIVAT 104

The return of Robert King on his own label has so far brought some very fine recordings, the fourth of which has seen the King's Consort return to their home territory in the music of Monteverdi - Heaven and Earth - filling some of the gaps left by their wonderful series of recordings of Monteverdi's Sacred Music for Hyperion.

Pyotr Ilyich TCHAIKOVSKY The Nutcracker and the Mouse King Anna Tsygankova, Matthew Golding, James Stout, Holland Symfonia/Ermanno Florio rec. 2011 ARTHAUS MUSIK 108087

For all my small initial reservations, my DVD/Blu-ray choice is a seasonal recording which has grown on me: Tchaikovsky's Nutcracker from Amsterdam, a lavish production in a rethought but sensible choreography. This would make a wonderful present for a young music-lover.

Jonathan Woolf

Every January I make the time-honoured resolution to keep assiduous track of all my Records of the Year. Every November I find I have failed to keep assiduous track of my Records of the Year. In these circumstances, and with a heavy reviewing schedule, one can only ask oneself the question: what most sticks in your mind? What, this year, could one least do without? Devoted though I am to new recordings, once again I could least do without older material. These releases have provided me with the most surprises, the most opportunities to question critical commonplaces; or else they are comprehensive packages that will give pleasure for as long as one has ears to listen.

Irene Scharrer The complete electric and selected acoustic recordings rec. 1925-33 APR 6010

This is, thus far, the most revelatory release in APR's 'The Matthay Pupils' series. Best known on disc for her last recording, a 78 of Litolff's Scherzo from the Concerto symphonique with Henry Wood accompanying, this fluffy piece of bravura doesn't at all reflect the depth of her musicianship or her long discography. This outstanding pianist deserves to be reckoned alongside her contemporary and friend, Myra Hess.

Johann Sebastian BACH Cello Suites André Navarra (cello) rec. 1977 PHAIA PHU017.18

This re-release of a 1977 LP provided me with my most cherished Bach experience of the year. The ex-boxer André Navarra tackled the Cello Suites with selfless humanity; as I wrote at the time, everything simply feels right - in terms of tempo, tone, articulation, and characterisation. The only thing being paraded is the music's greatness and the artist's role in acting as the agent of that greatness.

Szymon Goldberg The Centenary Collection - Vol. II: Commercial Recordings, 1932-1951 MUSIC & ARTS CD-1225

No apologies for promoting the second and final volume in Music and Art's Szymon Goldberg series. I made the first set one of my ROTY in 2010 [Music & Arts CD-1223]. Now we have the commercial recordings, as opposed to the live ones, an 8-CD box of recordings made on 78s between 1932 and 1951. All this and Feuermann, Hindemith, Krauss, Riddle and a host of other colleagues and collaborators. It doesn't get much better.

Antonín DVORÁK Symphonies 8 & 9 Bedrich SMETANA Vltava Ottorino RESPIGHI Pines of Rome NHK SO Tokyo/Wilhelm Schüchter rec. 1959 KING INTERNATIONAL KKC2024/25

Wilhelm Schüchter – journeyman? I've now spent a lot of time this year listening to his studio and live recordings, after a lifetime never having heard much at all. All I can say is that his Dvořák is superb. He made a studio LP of the Ninth, but this Japanese performance is something else. He has musicianship, interpretive insight, and technical skill. And the Eighth is pretty splendid too. Jaded repertoire? Well, maybe. Inspired conducting? Yes!

Eric COATES The Definitive Eric Coates: Eric Coates conducts his own compositions - rec. 1923-57 NIMBUS NI 6231

Over 7 CDs, and nearly 9 hours, Nimbus has provided us with the 'definitive' Eric Coates. All his studio recordings are here, and there's an appendix of acoustic recordings of his music played by others. Mackerras, Groves, Kilbey and Boult – to cite just four - were fine conductors of Coates's music but there's something special about hearing the composer himself on the rostrum. All the Coates you'll ever need, in one package. Fine sound too.

Leslie Wright

As in the past, I am very fortunate to have reviewed a number of outstanding discs this year. If not limited to six, I would have also included the Beethoven Violin/Piano Sonatas with Kavakos/Pace, Dvořák's Sixth Symphony with Gerard Schwarz and the Seattle Symphony, Stravinsky's works for piano and orchestra with Steven Osborne on Hyperion, and the Bartók Violin Concertos with Zehetmair/Fischer reissued on Brilliant Classics. Instead I have chosen the following, all of which have quickly become regular friends.

Lieux retrouvés Steven Isserlis (cello) Thomas Adès (piano) rec. 2011 HYPERION CDA67948

This special collection of works by Liszt, Janáček, Fauré, Kurtág, and Adès in magisterial performances includes a major new work by Adès from which the disc takes its title. My review appeared in December last year and nothing I have reviewed since surpasses the disc for sheer enjoyment.

Béla BARTÓK Violin Concerto 2 Peter EÖTVÖS Seven György LIGETI Violin Concerto - Patricia Kopatchinskaja (violin) Frankfurt RSO, Ensemble Modern/Peter Eötvös (Ligeti) rec. 2011/12 NAÏVE V 5285

The young Moldovan violinist Patricia Kopatchinskaja blew me away with her exciting performances on this two-disc set. One might find her Bartók over the top, but it is anything but dull. Her account of the LIgeti concerto is the best I've heard and I am even coming to terms with Eötvös' Seven. Peter Eötvös, who conducts these works, in no way takes a back seat either.

Leoš JANÁČEK Violin sonata Karol SZYMANOWSKI Mythes Witold LUTOSŁAWSKI (1913-1994) Subito, Partita - Isabelle Faust (violin) Ewa Kupiec (piano) rec. 2002 HARMONIA MUNDI HMA1951793

A most welcome reissue of Slavic chamber masterpieces by the terrific duo of Isabelle Faust and Ewa Kupiec. It is especially appropriate in the Lutosławski anniversary year to have his Partita and Subito here. The Janáček Sonata, one of my favorites, and Szymanowski's Mythes also receive royal treatment.

Henri DUTILLEUX Correspondances, Tout un monde lointain, The Shadows of Time Barbara Hannigan (soprano) Anssi Karttunen (cello) Radio PO France/Esa-Pekka Salonen rec. 2011/12 DEUTSCHE GRAMMOPHON 479 1180

This revelatory recording debut of Dutilleux's song cycle turned out to be an all-too-fitting memorial, as the composer died ironically just after I had submitted my review. Barbara Hannigan is the marvelous soloist here. Accompanying Correspondances are two of Dutilleux's major orchestral works, the cello concerto Tout un monde lointain...and The Shadows of Time, both receiving superb treatment.

Modest MUSSORGSKY Pictures from an Exhibition Serge PROKOFIEV (1891-1953) Sarcasms, Visions fugitives Steven Osborne (piano) rec. 2011 HYPERION CDA67896

Steven Osborne's dynamic pianism contributed two of my favorite discs this year, one of them the Stravinsky referred to above, the other these outstanding accounts of Musorgsky's piano masterpiece and fascinating miniatures by Prokofiev. I find myself returning to the Visions fugitives and Sarcasms with greatest frequency.

Ludwig van BEETHOVEN Missa Solemnis Marlis Petersen (soprano) Elisabeth Kulman (contralto) Werner Güra (tenor) Gerald Finley (bass) Netherlands Radio Ch, Royal Concertgebouw O/Nikolaus Harnoncourt rec. 2012 C MAJOR 712704

I reviewed a number of DVDs and Blu-rays this year, but nothing that moved me as much as Nikolaus Harnoncourt's wonderful performance of the Missa Solemnis. Harnoncourt combined period practice with modern resources and four world-class soloists, resulting in a truly spiritual experience. Both video and audio leave nothing to be desired, either.
Donate and keep us afloat
New Releases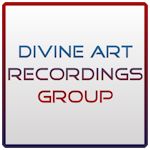 Click to see New Releases
Get 10% off using code musicweb10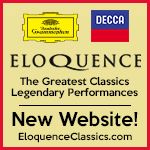 Special offer 50% off
15CDs £83 incl. postage


Follow us on Twitter
Editorial Board
MusicWeb International
Founding Editor
Rob Barnett
Editor in Chief
John Quinn
Seen & Heard
Editor Emeritus
Bill Kenny
MusicWeb Webmaster
David Barker
Postmaster
Jonathan Woolf
MusicWeb Founder
Len Mullenger