MUSICWEB INTERNATIONAL Recordings Of The Year 2010
Click on cover image to read the full review.
MUSICWEB INTERNATIONAL FOUNDER Len Mullenger

Dmitri SHOSTAKOVICH Symphony 10

Royal Liverpool PO/Vasily Petrenko rec. 2009

NAXOS 8.572461
What a year it has been for Shostakovich; I had already selected Mark Wigglesworth conducting the Fourth symphony (review) only for this to be displaced by another superb recording from Liverpool. The 10th was the first symphony I bought as an experiment back in the days of mono LPs (Ancerl) and have heard many, many performances since then. However I had become jaded and could no longer recapture the thrill of that initial discovery. Petrenko has made the symphony come alive for me again as he recaptures the sense of inevitably in this work. The recording is finely detailed.

Habanera

Elina Garanca (mezzo) Coro Filarmonico del Regio di Torino, Nazionale SO della RAI/Karel Mark Chichon rec. 2010

DEUTSCHE GRAMMOPHON 477 8776
On arrival this looked an interesting recital with some arias I had not heard so I intended just to dip into it but was captivated, so much so I did not even wait to put it on the usual list to reviewers but sent it straight off to Göran Forsling. I was rewarded by him awarding it Recording of the Month. Just read his review.

Alexander LOKSHIN Les fleurs du mal, Hungarian Fantasy, The Art of Poetry, Sinfonietta 2, In the Jungle

Vanda Tabery (soprano) Wolfgang Redik (violin) Recreation; Grosses O Graz/Michel Swierczewski rec. 2005

BIS BISCD1556
There are numerous items on this disc but it was Les fleurs du mal that took my ear. Described as a vocal symphonic poem in three movements it is dramatic. It is a Russian Poème de l'amour et de la mer (Chausson) or Sappho (Bantock). If either of those appeal try this. You can hear samples here but insufficient of Vanda Tabery's contribution has been selected.

Ernest CHAUSSON Poème de l'amour et de la mer, String Quartet, Chanson Perpétuelle

Salomé Haller (soprano) Nicolas Kruger (piano) Quatuor Manfred rec. 2009

ZIG-ZAG TERRITOIRES ZZT100402
And here is a recording of Poème de l'amour et de la mer but a new transcription of the work for a chamber ensemble of voice, piano and string quartet. I thought this intriguing but expected to miss the lush orchestration of the original. In the event I found this fully satisfying and welcomed the additional clarity allowing one to hear Haller at all times.

Unknown Britten Realizations, orchestrations and additions by Colin Matthews of works by Britten

Sandrine Piau (soprano) Rolf Hind (piano) Michael Collins (clarinet) Michael Thompson, Richard Watkins, Peter Francomb, Chris Griffiths (horns), Northern Sinf/Thomas Zehetmair; rec. 2008/9

NMC D140
'Hats off 'again to Colin Matthews as arranger, completist and realizer. In recent years we have experienced his Holst and Debussy and now Britten. The disc starts with the usual Les Illuminations sounding different with a lighter voice - that of Sandrine Piau. Then we are treated to three extra songs to the cycle never orchestrated by Britten. There are works here that were not even completed by Britten or just left in draft but sensitively filled in by Matthews. Althogether a brilliant addendum to our knowledge of Britten. Well done NMC!

Alberto GINASTERA Complete string quartets

Cuarteto Latinoamericano, Claudia Montiel (soprano) rec. 1989-97

BRILLIANT CLASSICS 9119
I round off my selection with something Rumbustuous and exhilarating. As Rob Barnett says the first quartet goes like a runaway train. Huge enjoyment at a basement price.
CLASSICAL EDITOR Rob Barnett

Jean SIBELIUS Violin Concerto, Three Humoresques Serge PROKOFIEV Violin Concerto 1

Vilde Frang, WD RSO Köln/Thomas Søndergård rec. 2009

EMI CLASSICS 6844132
Sibelius is central to my musical life experience and is a large part of the reason why classical music enthralled and enthrals me. My reference for the Sibelius Concerto is Oistrakh and Rozhdestvensky with Julian Rachlin, Ida Haendel and a few others in hot pursuit. With the superbly recorded Frang every note seems ineluctably in place without compromising the work's springy spontaneity. The Prokofiev First Concerto is a natural partner. Frang catches the predominantly eerie-macabre aspect of this fairytale treasure-house. Why on earth did she not record all six of the Sibelius Humoresques rather than just these three? And I will use this opportunity to put in recommendations for two great Sibelius biographies by Andrew Barnett (no relation - Yale University) and Guy Rickards (Phaidon Press).

Vagn HOLMBOE The Complete String Quartets

Kontra Qt rec. 1992-2000

DACAPO 8.207001
Vagn Holmboe's twenty string quartets, written between 1949 and 1996, are masterly creations. They are concise, modelled after Haydn, carry a Bartók inflection and are benignly irradiated with a sense of landscape and nature. This unique cycle by the Kontra Quartet was issued individually at full price on Da Capo during the 1980s and 1990s. It now surfaces as a most rewarding intégrale and at a favourable price. A lifetime of discovery is guaranteed.

Kurt WEILL Lost in the Stars

Gregory Hopkins, Arthur Woodley, St.Luke's O/Julius Rudel rec. 1992

NIMBUS NI2543
Kurt Weill created his music-theatre adaptation of Alan Paton's novel "Cry the Beloved Country" in 1948-49. It moves with easeful confidence between opera and musical from spoken word into song and back. The writing is melodic with plenty of contrapuntal interest. Some of it is at times gently sentimental but no mortal wounds are inflicted. The final chorus makes for a sweetened dénouement but the tragic undertow is unmistakable. This lives in the memory.

Stanley BATE Symphony 3 Richard ARNELL Robert Flaherty – Impression Erik CHISHOLM Pictures from Dante

Royal Scottish Ntl O/Martin Yates rec. 2009

DUTTON EPOCH CDLX7239
Quite how Dutton keep a grip on their exalted quality standards I don't know. Their rate of issue of rare neglected music is prodigious. Amongst this year's listings this partnership of Chisholm, Bate and Arnell is something special. Bate's music will prove a sleeping giant as the years pass and as we get to hear more of it. His wartime Third Symphony is emotionally stricken, passion-torn and compelling. The Arnell and Chisholm pieces are scarcely less impressive.

William SCHUMAN The Symphonies and selected orchestral works

Seattle Symphony/Gerard Schwarz rec. 1990-2008

NAXOS AMERICAN CLASSICS 8.505228
William Schuman's symphonies have at last met their fulfilment on disc in a complete set from Naxos. While I would still go to Bernstein on Sony for the Third the others here are searingly done and make no mistake, Schwarz's way with the Third is in no way deficient. It's all here across eight surviving symphonies and a miscellany of other works. Open sesame for fierce intensity, raging violence, sable-dark melancholy and nervy kinetic euphoria. Let me also put a word of recommendation in for Joseph Polisi's magisterial Schuman biography.

Moviebrass

Gomalan Brass Quintet rec. 2007

NAXOS 8.572244
To end with some fun do try Movie Brass from Gomalan Brass. I wouldn't normally go for brass quintet recitals – yet this one is a delight! Tirelessly enjoyable stuff, elite playing with a smile and cheer. The recording is nothing short of superb – never a moment of distortion. Whoop it up with the Gomalan.
Terry Barfoot

Ralph VAUGHAN WILLIAMS Collection

rec. 1962-94

EMI CLASSICS 6279102
This 2CD set of 'the essential Vaughan Williams' was the bargain of the month in September 2010, and it is not hard to understand why. There are some great performances here, among them Barbirolli in the Tallis Fantasia, Ian Partridge in On Wenlock Edge and Boult and a fine team of singers in the Serenade to Music, and all at a most attractive price.

Anton BRUCKNER Symphony 4

Dresden Staatskapelle/Herbert Blomstedt rec. 1981

DAL SEGNO DSPRCD045
With excellent sound quality and marvellous playing from the Dresden orchestra, this reissue of Herbert Blomstedt's 1981 performance of Bruckner's Fourth Symphony is as impressive as any in the catalogue.
David Barker

Tango! Works by Piazzolla and Schulhoff

Moritzburg Festival Ens rec. 2008

SONY CLASSICS 88697 328032
This was a very easy selection as my overall Recording of the Year. Jan Vogler, the cellist in this ensemble of piano and string quartet, appeared in my selections a couple of years ago, playing concertos of the galant era. Now he shows his versatility in the tango. The performances are quite outstanding, and the music by turns exciting, tangy and rapturous. Winter from Las Cuatro Estaciones Portenas is beautiful beyond belief.

Johann Sebastian BACH Cantatas - Vol. 46

Bach Collegium Japan/Masaaki Suzuki rec. 2009

BIS BISSACD1851

I have put a recent release of this magnificent series in my selection most years. Peter Bright described this as "perhaps the most impressive of them all". I'm not sure I would go that far, but it is certainly representative of the care and passion that has been lavished on this series, now hopefully within a couple of years of completion.

Luís de FREITAS BRANCO Orchestral Works - Vol. 3: Symphony 3, The Death of Manfred, Suite Alentejana 2

RTÉ Ntl SO/Álvaro Cassuto rec. 2009

NAXOS 8.572370
One of two unknown (to me) composers in my list this year. I was a convert to Branco's countryman and contemporary, Joly Braga Santos a number of years ago, so just how good this music was perhaps should not have been such a surprise. The symphony is grandly impressive, the Suite is full of Iberian sunshine, Manfred a work for strings in the best British tradition. Now to investigate the first two volumes and await the next.

Wolfgang Amadeus MOZART Symphonies 29, 31, 32, 35 & 36

Scottish CO/Sir Charles Mackerras rec. 2009

LINN CKD350

As outstanding as the 2008 set of the final four Mozart symphonies in every way, how sad it is to think that there will be no more. What a legacy he has left.

Johann HALVORSEN Orchestral Works - Vol. 2: Symphony 2, Suite ancienne, Norwegian dances, Air norvégien

Marianne Thorsen (violin) Bergen PO/Neeme Järvi rec. 2009 CHANDOS CHAN10614
My other discovery: thoroughly enjoyable lighter works for violin and orchestra, flanked by a splendid suite, and a symphony that deserves recognition alongside those of Borodin and Dvorak.
Nick Barnard
Initially I was considering one special disc from different genres but on reflection I thought it best to include the only the recordings I had found most enjoyable and revelatory. In every case great music in superlative performances allied to fine production values and presentation. The six chosen discs picked themselves with two or three other in close contention. I realise looking at the list a whole there is one key word – Humanity. If I had been allowed a seventh disc the Naxos recording of the stunning Guarnieri Piano Concertos Volume 2 (8.557667) would have been it. A composer and works that deserve far greater dissemination.

Tommie HAGLUND Hymns to the Night, Daughter of the Voice, To the Sunset Breeze

Elizabeth Pitcairn (violin) Helsingborg SO/Hannu Koivula, Lysell Qt rec. 2009/10

PHONO SUECIA PSCD184
My disc of the year this year and indeed any year has to be the magnificent collection of works by the Swedish composer Tommie Haglund. Three truly remarkable works with one – a violin concerto in all but name – Hymns to the Night – being a work of genius and the greatest contemporary work I have heard in twenty years. Performances of extraordinary dedication artistically and technically support music of heart breaking humanity. Superb production too.

Frank BRIDGE Oration Edward ELGAR Cello Concerto Gustav HOLST Invocation

Raphael Wallfisch (cello) Royal Liverpool PO/Richard Dickins rec. 2005

NIMBUS NI5763
The first of three discs featuring the cello. Not a new release but revelatory. Raphael Walfisch in commanding form and with the RLPO reminding everyone that they were a superb orchestra before Petrenko arrived. All credit to Nimbus for producing as beautiful a recording in the Philharmonic Hall Liverpool as I have heard as well as putting together a programme of such interest. A deeply personal account of Frank Bridge's incredibly moving Oration and an Elgar Concerto that ranks with the finest.

Anatolijus ŠENDEROVAS Two Songs of Shulamith Dmitri KABALEVSKY Cello Sonata Alberto GINASTERA Cello Sonata

Jelena Ocic (cello) Federico Lovato (piano) rec. 2009

CHALLENGE CLASSICS CC72358
Another triumph of programming. A disc to introduce you to unknown repertoire but at the same to force you to completely reassess the work of a composer. I adore the way the performers here play the entire programme with such total visceral commitment allied to enormous technical prowess. The Ginastera and Šenderovas works are superb but the Kabalevsky leaves me speechless – haunted and haunting, music of fear and guilt and pain quite unlike anything I would usually associate with this Soviet State acolyte. Excellent engineering too – a disc of great cumulative power.

Dmitri SHOSTAKOVICH Cello Sonatas 1 & 2, Cello Concertos 1 & 2

Viviane Spanoghe (cello) André de Groote (piano) Sofia Soloists SO/Emil Tabakov rec. 1984-2008

TALENT DOM 381012-13
The last of my cello triptych – a pair of discs that totally disarmed me with the consistency of its vision and power of its utterance. All the more extraordinary for having been recorded over a 24 year time span. Clever and intelligent programming allows the listener to follow a quasi-biographical path through Shostakovich's career as expressed through the cello. An excellent version of the original Cello Sonata followed by the two concerti in hugely characterful and enjoyable versions. Excellent support from the Bulgarian orchestra too. But all crowned by Daniil Shafran's transcription of Shostakovich final Opus the Sonata for Viola. Viviane Spanoghe's playing throughout is compellingly involving and intensely moving.

Sergei LYAPUNOV Piano Sonata, Barcarolle, Georgian Variations, Fêtes de Noël, Nocturne, Mazurka

Anthony Goldstone (piano) rec. 2000

DIVINE ART DDA25084
Another disc to force a reassessment of a 'known' composer. This is one of a superb series titled Russian Piano Music Series from pianist Anthony Goldstone. In fact I would have been happy to include any of the volumes here because they all display the same virtues of massive technique, musicality allied to aptness, excellent engineering and production and insightful and entertaining liner notes from the pianist. Choosing the Lyapunov is based on the quality of the music – a stunningly exciting big Sonata amongst others – which forced me to think again about a composer I had previously thought of as a Russian also-ran.

Claude DEBUSSY Preludes (orch. Colin Matthews)

Hallé O/Sir Mark Elder rec. 2006-8

HALLÉ CDHLL7527
Finally, a compilation of material previously released. Aurally as beautiful as anything I have heard all year – an enormous tribute to just how well the Halle are playing at the moment as well as production and engineering that presents their sound so ravishingly. Mark Elder captures the fluidity of the original writing quite brilliantly and the players' hyper-sensitive response to his direction guarantees the success of the project. Greatest plaudits though to the composer (this is SO much more than just an arrangement) Colin Matthews for his extraordinary reconceptualising of the Debussy Piano Preludes. This is some of the finest arranging for orchestra I have ever heard resulting in music that is greater than the sum of its parts.
Bob Briggs

Howard BLAKE The Passion of Mary, Four Songs of the Nativity

Patricia Rozario (soprano) London Voices, Royal PO/Howard Blake rec 2009

NAXOS 8.572453
The story of the Passion told from Mary's point of view in ecstatic music of great beauty and originality. Blake is one of this country's unsung musical heroes. On the strength of this, he won't be for much longer.

Vintage Children's Favourites

rec. 1926-59

RETROSPECTIVE RTS4162
Essential listening for those of us who remember the BBC Light Programme request show. Teddy and I loved it. So will you.

Claude DEBUSSY Orchestral music

Suisse Romande O/Ernest Ansermet rec. 1949-64

DECCA ELOQUENCE 4800127/30
Some of the best Debussy recordings ever made, in excellent sound and at a price which is beyond belief. I am more than happy to welcome their return to the catalogue.

Hannibal LOKUMBE Dear Mrs Parks

Janice Chandler-Eteme (soprano) Brazeal Dennard Ch, Rackham Community Ch, Detroit SO/Thomas Wilkins rec. 2009

NAXOS 8.559668
Here is an important composer who has something to say, knows how to say it and has fused together jazz, blues, funk and classical elements with great skill. This is a major work and is totally compelling.

Ronald SENATOR Greenwood and Paradise, Four Shakespeare Sonnets, Spring Changes, A Poet to his Beloved, Don Quixote, Mobiles, Polish Suite

Marni Nixon (soprano) Isabelle Ganz (mezzo) Michael Philip Davis (tenor) Stanley Drucker (clarinet) Michael Rudiakov (cello) Miriam Brickman (piano)

RONALD SENATOR RS1962
Songs, piano and chamber works by one of this country's elder statesmen of music, and it's marvellous stuff. Senator's is an important voice which deserves to be heard. Here's your chance – don't miss it.

Rain WORTHINGTON Shredding Glass

Czech PO/Robert Ian Winstin

Private label
This very beautiful work is Ms Worthington's response to the atrocity of 9/11, and she is consumed with what has happened, taking the atrocity as a personal affront which she obviously felt the need to share. Uplifting and inspiring.
Dominy Clements

Johann Sebastian BACH Keyboard Works

Angela Hewitt (piano) rec. 1994-2008

HYPERION CDS44421/35
All of my 'recordings of the year' have been chosen as having had a deep and lasting life-enhancing effect, and none fits this category more than Angela Hewitt's Bach Keyboard Works. For stylistic honesty, sensitivity of touch and range of expression you can't do better.

Johann Sebastian BACH The Works for Organ (MP3 Edition)

Kevin Bowyer (organ) rec. 2001

NIMBUS NI1721
The essence of this 'more than complete' set of Bach's organ works has little to do with learned comparison with alternative collections, but is to be found in the sheer sense of joy and love in Kevin Bowyer's playing. Gorgeous sonics, complete high level consistency of quality and with a single very fine instrument used throughout, this MP3 edition is a genuine bargain and a real musical treasure.

Ludwig van BEETHOVEN Complete Symphonies

Minnesota O/Osmo Vänskä rec. 2004-8

BIS BISSACD1825/26

This is a cycle which comes up trumps every time, and is certainly the equal of and better than most. Stunning SACD sonics and bonus pricing makes this choice for a state of the art Beethoven symphonic cycle a very easy one.

Kurt WEILL Kleine Dreigroschenmusik Ernst TOCH Egon und Emilie Erwin SCHULHOFF H.M.S. Royal Oak

Capella Amsterdam; Ebony Band/Werner Herbers rec. 1998-2006

CHANNEL CLASSICS CCS25109
Not only for this release but anything by the Ebony Band, whose serious sense of research and exploration of neglected and forgotten music opens up fascinating worlds, leading us far beyond clichéd programming and entering regions unexpected and surprisingly attractive.

Sergei PROKOFIEV Piano Concertos 2 & 3, Piano Sonata 2

Freddy Kempf (piano) Bergen PO/Andrew Litton rec. 2008

BIS BISSACD1820

Spectacular as both a performance and a recording, this release has remarkable impact and masses of genuine depth. These concertos have always been impressive, but here their status is raised higher than could previously have been imagined possible.

Diminuito

Rolf Lislevand (lutes, vihuela de mano) rec. 2007/8

ECM NEW SERIES 2088
Deliciously beautiful and great fun, this is the kind of disc which almost turns listening to music into a kind of private vice. I could recommend more from ECM's marvelous list of new releases, but this can easily stand as a representative for the pleasure given by most of them.
Michael Cookson

Oskar FRIED Präludium und Doppelfuge, Die Auswanderer, Hänsel und Gretel Fantasy, Verklärte Nacht

Berlin RSO/Matthias Foremny rec. 2008/9

CAPRICCIO CAP5043
If the Berlin born Oskar Fried is remembered today for anything it is for his conducting prowess not for his composing. A valued member of Gustav Mahler's circle Fried is certainly a composer worthy of attention. The feature work is the recently rediscovered Die Auswanderer (The Emigrants) an affecting melodrama for speaker and large orchestra that had been stored in the KGB archives for decades. It seems likely that Verklärte Nacht and Präludium together with the recently unearthed full score of Auswanderer are receiving their first recordings. When I recently attended a Berlin performance of Auswanderer under maestro Eliahu Inbal he used a male narrator.

Ludwig van BEETHOVEN String Quartets 6 & 13, Große Fuge

Artemis Qt rec. 2009

VIRGIN CLASSICS 6945840
These are Beethoven performances of the highest quality by the Artemis Quartet. Revealing profound insights the Artemis ensure their interpretations have a spontaneous, almost live quality, which they combine with beautiful playing and splendid ensemble. A quite wonderful disc capturing the best recital performance I have heard for some time.

Ludwig van BEETHOVEN String Quartets 1 & 12

Artemis Qt rec. 2010

VIRGIN CLASSICS 6286590
The fifth in their projected cycle of the complete Beethoven quartets, these are winning accounts by the Artemis Quartet. Born to play Beethoven the Artemis demonstrates a remarkable rapport with impressive technical prowess and flawless intonation.

Gustav HOLST The Planets

London PO/Vladimir Jurowski rec. 2009

LPO LIVE LPO0047
The intuitive Vladimir Jurowski and the London Philharmonic Orchestra give a rip-roaring performance of the much loved suite The Planets. This spectacular live recording was made at a 2009 performance at the Royal Festival Hall, London.

Johann Sebastian BACH Cantatas BWV22, 23, 127 & 159

Collegium Vocale Gent/Philippe Herreweghe rec. 2007

HARMONIA MUNDI HMA 901998
Reverential and inspiring yet comforting performances where I just sat back and let Bach's world of sacred music wash over me. Adorning the front cover the remarkable sacred art work Ecce Homo by Bartolomeo Montagna aptly complements this wonderful disc of sacred cantatas. This is an outstanding release in all respects directed by Philippe Herreweghe on Harmonia Mundi.

Pyotr Ilyich TCHAIKOVSKY The Nutcracker

Berlin PO/Sir Simon Rattle rec. 2009

EMI CLASSICS 6316212
Any recording from Sir Simon Rattle and the great Berlin Philharmonic is worthy of attention. This account of The Nutcracker was recorded in the Berlin Philharmonie partly at live concerts. Rattle confessing that he has not always loved the music of Tchaikovsky conducts this performance with great affection. The Berlin Phil play Tchaikovsky's glorious ballet music with considerable expression and an infectious excitement.
Hubert Culot

Rihards DUBRA Choral Music

Royal Holloway Ch/Rupert Gough rec. 2009

HYPERION CDA67799
Rihards Dubra's choral music is a most satisfying mix of tradition and innovation that avoids any eclecticism. It is deeply felt and honest as well as superbly written for voices. Moreover it is magnificently sung by these singers who obviously relish every ounce of it.
Pehr Henrik NORDGREN Symphonies 7 & 8, Summer Music

Turku PO/Juha Kangas rec. 2007/8

ALBA ABCD288
Nordgren's music has recently received some considerable exposure particularly through several Alba discs of which this one is probably the most important so far in that it offers the composer's final symphonies in superbly committed performances. This release should do much to enhance the composer's status as one of the most personal musicians of his generation.

Luigi DALLAPICCOLA Partita, Dialoghi, Quattro Liriche di Antonio Machado, Three Questions with Two Answers

Gillian Keith (soprano) Paul Watkins (cello) BBC Phil/Gianandrea Noseda rec. 2009

CHANDOS CHAN10561
This second volume of Dallapiccola's orchestral music released by Chandos fully demonstrates that this music can address the listener's mind and heart when played with evident commitment as it is here. Moreover this release provides a fair survey of the composer's progress over the years since it includes an early work as well as more recent ones.

Pascal DUSAPIN Seven Solos for Orchestra

Liège Wallonie Bruxelles PO/Pascal Rophé rec. 2008/9

NAÏVE MO782180
Dusapin's large-scale and substantial orchestral cycle Sept Solos fully demonstrates the composer's liking for and mastery of often large orchestral forces as well as his ability to think in long creative spans. These seven works were composed at different periods but were obviously conceived as parts of a whole. They may be played separately but are best appreciated when listened to in sequence for one then clearly realises the linking elements between them. Dusapin may never compose a symphony but this large-scale cycle of tightly argued pieces has a real symphonic stature.

Kenneth LEIGHTON Symphony 1, Piano Concerto 3

Howard Shelley (piano) BBC Ntl O Wales/Martyn Brabbins rec. 2009

CHANDOS CHAN10608
This release – the third volume of orchestral music from Chandos – is again essential for it fully demonstrates what a fine composer Leighton was. His orchestral music has still to receive its due and this beautifully played release is yet another significant step in the right direction.
Robert Farr
Last year I prefaced my selections with a suggestion that not since the likes of Joan Sutherland, Montserrat Caballé and Beverley Sills strutted their stuff through the recording studios, thirty or so years ago, has bel canto featured so much in the year's operatic releases. It is very much a case of déjà vu in respect of most of my 2010 selections. This is a reflection of the emergence of a new generation of superb singers of this oeuvre and also re-issues, often at super bargain price, of recordings from the 1960s and 1970s. My selection combines recordings dating from 1964 to 2009.

Gioachino ROSSINI Il barbiere di Siviglia

Juan Diego Florez, Joyce DiDonato, Ch & O Royal Opera House, Covent Garden, London/Antonio Pappano rec. 2009

VIRGIN CLASSICS 6945819

This 2009 recording from the Royal Opera House, London, was a superbly sung and acted performance where the cast had to adapt to the injury to one of the leading lady.

Gioachino ROSSINI Colbran the Muse

Joyce DiDonato (mezzo) Ch & O Accademia Nazionale di Santa Cecilia, Rome/Edoardo Müller rec. 2009

VIRGIN CLASSICS 6945790
Joyce DiDonato is the perfect example of a present day singer whose superb vocal and expressive skills allow full appreciation of Rossini's music.

Gioachino ROSSINI L'Italiana in Algeri

Samuel Ramey, Kathleen Battle, Marilyn Horne, I Solisti Veneti; Prague PCh/Claudio Scimone rec. 1980

ERATO 2564 683359
This Warner reissue of Rossini's first full-length comic opera involves Marilyn Horne in a classic performance. Made in 1980, early on in the Rossini revival that she did so much to stimulate.

Gaetano DONIZETTI Lucrezia Borgia

Montserrat Caballé, Alfredo Krauss, RCA Italiana Opera Ch & O/Jonel Perlea rec. 1966

SONY OPERA HOUSE 88697 575942
On the Sony Opera House label this reissue of the original RCA recording marked Montserrat Caballé's recording debut. It followed her sensational appearance in New York in this opera in 1966 and which launched the international career of one of the greatest singers of the second half of the twentieth century. She went on to make twenty-eight studio recordings of operas. This recording features three outstanding bel canto singers.

Gioachino ROSSINI Ermione

Carmen Giannattasio, Patricia Bardon, Paul Nillon, Geoffrey Mitchell Ch, London PO/David Parry rec. 2009

OPERA RARA ORC42
Whilst there is another recording of Ermione, Opera Rara, with an excellent cast alongside comprehensive background and full libretto with English translation, add another winner to their growing series of excellent Naples Opera Seria recordings.

Giuseppe VERDI Un ballo in Maschera

Carlo Bergonzi, Robert Merrill, Leontyne Price, RCA Italiana Opera Ch & O/Erich Leinsdorf rec. 1966

SONY OPERA HOUSE 88697 581322
This 1966 recording could not be matched for Verdi singing in the present day.
Göran Forsling
This year I have reviewed considerably fewer discs than previous years, due to other assignments, but even so my shortlist became rather long and it was a delicate task to make the final choices. With regret I decided to leave out all the reissues, among which boxes with Nicolai Gedda, Tito Gobbi and Kirsten Flagstad gave me enormous pleasure. The Hugo Wolf anniversary box also had to go and among the new recordings Konrad Jarnot's fine Chopin recital as well as Mats Bergström's Tarrega disc and Calegari's L'Elisir d'amore with Rolando Villazon on top form didn't pass the final examination.

Giacomo PUCCINI La Rondine

Angela Gheorghiu, Roberto Alagna, Metropolitan Opera Ch & O/Marco Armiliato rec. 2009

EMI CLASSICS

6316189
La Rondine has been the ugly duckling among Puccini's mature operas but in an inspired production and with committed singing and acting from the principals it is more than worthy to be included in the canon. Alagna and Gheorghiu have long championed this work and here they really get under the skin of their characters.

Habanera

Elina Garanca (mezzo) Coro Filarmonico del Regio di Torino, Nazionale SO della RAI/Karel Mark Chichon rec. 2010

DEUTSCHE GRAMMOPHON 477 8776
Elina Garanca has rapidly risen to the top of her trade and this recital not only amply demonstrates the beauty of her voice but also showcases her interpretative mastery. The programming is also highly imaginative, juxtaposing material in several languages with focus on Gypsies and Spain. Among other things we are treated to both the 'usual' Habanera from Carmen and Bizet's original idea. They do differ a lot!
Georges BIZET Carmen

Elina Garanca (mezzo) Roberto Alagna (tenor) Teddy Tahu Rhodes (bass-baritone) Metropolitan Opera Ch, O & Ballet/Yannick Nézet-Séguin rec. 2010

DEUTSCHE GRAMMOPHON

0734581
More of Garanca and more of Alagna in the brand new Metropolitan production of Bizet's immortal masterpiece. Having seen it on site only a week after the DVDs were made I was even more overwhelmed when coming closer to the characters on the screen and being even more seduced by Garanca's sexy and rebellious Carmen.

George Frideric HANDEL Giulio Cesare in Egitto

Kristina Hammarström, Emanuela Galli, Patras O/George Petrou rec. 2006

MDG 60916042
René Jacobs' masterly recording from the 1990s of this crowning glory of baroque opera has seemed the ultimate choice for ages to come but here is a real challenger with the most intense orchestral playing I have ever heard and with a superb cast with not a weak link and with gorgeous singing of Kristina Hammarström as the eponymous hero. The recording was made in studio but in close connection with live performances. One can hear that!

Sven-David SANDSTRÖM Messiah

Festivalensemble Stuttgart/Helmuth Rilling rec. 2009

CARUS 83.453
Sandström's Messiah is a setting of the same text that Handel set but is a wholly independent work written for our time. I was lucky to hear the Scandinavian premiere of it in March 2010, a little more than half a year after its world premiere. This recording was made at the European premiere in Stuttgart. Having heard the work twice within less than two months I am convinced that it must rank among the very best choral compositions during the post-war era.

Gabriel FAURÉ Mélodies

Yann Beuron (tenor); Billy Eidi (piano) rec. 2009

TIMPANI 1C1162
Fauré's mélodies are among the finest in the European treasury of songs but they are not easy to bring to life. Panzera, Bernac and Souzay were steeped in the tradition but Yann Beuron seems predestined to be their heir. His singing is as many-faceted and varied as any of his predecessors and the songs are real gems that should be heard by all lovers of art-songs.
Michael Greenhalgh

Ludwig van BEETHOVEN Symphonies 6 & 7

Detroit SO/Paul Paray rec. 1953/4

PRISTINE AUDIO PASC206
It might seem perverse to list some recordings nearly 60 years old here but Paray gives us Beethoven purely as written, assured in pulse and without any interpretive accretions. With a small body of strings the result is great rhythmic clarity and vitality which get us to the heart of the music.

Unknown Britten Realizations, orchestrations and additions by Colin Matthews of works by Britten

Sandrine Piau (soprano) Rolf Hind (piano) Michael Collins (clarinet) Michael Thompson, Richard Watkins, Peter Francomb, Chris Griffiths (horns), Northern Sinf/Thomas Zehetmair rec. 2008/9

NMC D140
Here are 5 works and 3 additional songs for Les illuminations never recorded before and heard here in performances of great acuity. But what makes the disc special is that one lively musical intelligence, that of Colin Matthews, has come into sensitive convergence with Britten to make these unfinished works both satisfying and intriguing.

William BYRD Infelix ego: The Byrd Edition - Vol. 13

The Cardinall's Musick/Andrew Carwood rec. 2009

HYPERION CDA67779
Shows that emotion can be conveyed with dramatic propulsion, clarity and precision, so you can appreciate both the structure and impact of the music in a marvellous acoustic. Afflicti pro peccatis nostris plus Deo gratias and Memento, salutis auctor have never been recorded before.

Antonín DVORÁK String Quartets 9 & 14

Wihan Qt rec. 2010

NIMBUS ALLIANCE NI6115
Performances of real character, both cultivated and passionate, with a wonderful feel for Dvorak's melodies, especially in the warmth of the slow movements. The contrast of works is also fascinating, the late Quartet 14 more packed with tunes and varied in mood swings yet always engagingly presented by the Wihan Quartet.

Edward ELGAR Violin Concerto

Nikolaj Znaider (violin) Staatskapelle Dresden/Sir Colin Davis rec. 2009

BMG-RCA RED SEAL 88697605882
Right from the orchestral introduction this account has impressive cohesion. Everything flows seamlessly with conviction: now animated, now lyrical. Znaider's violin solos are similarly resilient and delicate by turns. Understanding between conductor and soloist is everywhere evident and the expression seems totally of today.
Claudio MONTEVERDI Vespro della Beata Vergine

Ch New College Oxford; Charivari Agréable/Edward Higginbottom rec. 2009

NOVUM NCR1382
To have a Vespers with all male singers whose musical life revolves around chapel, as originally, makes for a particularly refreshing and spiritual approach. But the real surprise for me was the quality, transparency and conviction of the tenor soloists and their sensitive judgement with regard to ornamentation.
Robert Hugill

Jonathan DOVE Tobias and the Angel

Omar Ebrahim (baritone) Children & adult choruses & ensemble/David Charles Abell rec. 2006 CHANDOS CHAN10606
A community opera which doesn't talk down, managing to be musically interesting and spiritually uplifting, in vibrant performances.

Not Just Dowland

Carolyn Sampson (soprano) Matthew Wadsworth (lute and theorbo) rec. 2008

WIGMORE HALL LIVE WHLIVE0034
A lovely, intelligent recital which makes you really listen to the music.

Robert WHITE Hymns, psalms & lamentations

Gallicantus/Gabriel Crouch rec. 2008

SIGNUM CLASSICS SIGCD134
Enchanting performances which introduce a composer who is still rather neglected.

Romuald TWARDOWSKI Exegi monumentum, Three Frescoes for Orchestra, Ioannes Rex

International SO & Ch/Marcin Nalecz-Niesiolowski; Festival SO Odessa/Boris Rosenfeld; Zielona Gora PO/Szymon Kawalla rec. 1982-2009

ACTE PREALABLE AP0231
Strong performances of strong music from one of Poland's premier composers.

George Frideric HANDEL Teseo

Franco Fagioli (counter-tenor) Staatsorchester Stuttgart/Konrad Junghänel rec. live, 2009

CARUS 83.437
A terrific record of a live performance.

Concerto Italiano Violin Concertos by Dall'oglio, Stratico, Nardini & Lolli

Giuliano Carmignola (violin) Venice Baroque O/Andrea Marcon rec. 2009

ARCHIV 4776606
You've probably barely heard of the composers, but with solo violin playing of such incredible quality this is a disc which deserves to be heard.
Mark Jordan

Gershwin by Grofé: Symphonic Jazz Rhapsody in Blue, I Got Rhythm Variations & other works

Lincoln Mayorga (piano) Al Gallodoro (clarinet/bass clarinet/alto sax) Harmonie Ens/Steven Richman rec. 2004-7

HARMONIA MUNDI HMU907492
Joyously jazzy but straightforward Gershwin from pianist Lincoln Mayorga and friends, including legendary reed player Al Gollodoro, recorded shortly before his passing at the age of 95.

Ludwig van BEETHOVEN Complete Symphonies

Minnesota O/Osmo Vänskä rec. 2004-8

BIS BISSACD1825/26

What a joy it is to hear a new generation rediscover the greatness of core repertory like this. And not only does Vänskä rediscover Beethoven, he also gives us the best non-HIP cycle since Karajan's 1977 cycle. BIS sweetens the pot with wonderful SACD multichannel sound.

Jesús RUEDA Symphony 3, Imaginary Journey

Asturias SO/Maximiano Valdés rec. 2008

NAXOS 8.572417
This dense and dazzling post-minimalist masterpiece from Spanish composer proves that creativity can open doors into new worlds. This music is vividly picturesque without ever relying on a program to sustain and develop its ideas. This world premiere recording, though a little in-your-face, is visceral and committed.
Ian Lace

Giacomo PUCCINI La Rondine

Angela Gheorghiu (soprano) Roberto Alagna (tenor) Metropolitan Opera Ch & O/Marco Armiliato rec. 2009

EMI CLASSICS

6316189
A pure delight. A live HD transmission from the Met in January 2009 of Puccini's long-neglected opera is now enshrined on DVD. The vibrant chemistry between Gheorghiu and Alagna is enhanced by engaging support from Marius Brenciu and Lisette Oropesa. Magnificent art-deco sets and gorgeous costumes add a sumptuous visual treat.

Ralph VAUGHAN WILLIAMS Heroic Elegy & Triumphal Epilogue William ALWYN Overture, Peter Pan Suite, Ad Infinitum Sir Hubert PARRY Hypatia York BOWEN Eventide

BBC Concert O/John Wilson rec. 2009

DUTTON EPOCH CDLX7237
It is utterly amazing that these long-forgotten works have languished unrecorded for so long. All are vibrant, approachable, melodic, evocative, and often dramatic. John Wilson fully indulges the music's often overt romanticism with complete sincerity and naturalness. Highly recommended, these gems have revisited my CD player repeatedly.

Sergei RACHMANINOV The Isle of the Dead, Two Études-Tableaux Modest MUSSORGSKY Pictures at an Exhibition

BBC SO/Evgeny Svetlanov rec. 1999

BBC LEGENDS BBCL42592
Some MusicWeb reviewers were asked last year to blind review 10 versions of Rachmaninov's Isle of the Dead. I rated this version very highly. In fact after repeated listening I find I enjoy Svetlanov's leisurely but atmospheric and characterful approach more and more. The Mussorgsky Pictures are sharply and interestingly etched too.

Jules MASSENET Manon (arr. for ballet)

Tamara Rojo, The Royal Ballet & O/Martin Yates rec. 2008

DECCA 0743346
Although MacMillan selected music with strong dancing rhythms not from Massenet's opera but from other of the composer's works, this new Covent Garden production cannot fail to impress. The wonderful, often breathtaking dancing of supremely graceful Tamara Rojo as Manon and the athletic yet sensitive Carlos Acosta as Des Grieux will persist in your memory.

Pyotr Ilyich TCHAIKOVSKY Piano Concertos 1-3, Concert Fantasia

Stephen Hough (piano) Minnesota O/Osmo Vänskä rec. 2009

HYPERION CDA67711/2
A welcome revisit to Tchaikovsky's music for piano and orchestra marked Hyperion's 50th Romantic Piano Concerto release. Typical of the sort of music one enjoys when first discovering the classical world, and then tends to forget, Hough's brilliance and Vänskä's enthusiastic support make this re-acquaintance a delight – and an education!

Habanera

Elina Garanca (mezzo) Coro Filarmonico del Regio di Torino, Nazionale SO della RAI/Karel Mark Chichon rec. 2010

DEUTSCHE GRAMMOPHON 477 8776
A scintillating collection of exotic arias and songs ranging from Carmen to Lehar and Balfe by way of Ravel, De Falla and Bernstein plus Zarzuela numbers sung with romantic yearning, fire and relish by this magnificent mezzo-soprano.
We are currently offering in excess of 52,619 reviews
Donate and keep us afloat
New Releases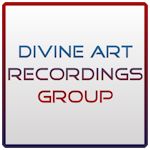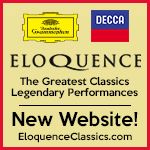 Special offer 50% off
15CDs £83 incl. postage


Follow us on Twitter
Editorial Board
MusicWeb International
Founding Editor
Rob Barnett
Editor in Chief
John Quinn
Seen & Heard
Editor Emeritus
Bill Kenny
MusicWeb Webmaster
David Barker
Postmaster
Jonathan Woolf
MusicWeb Founder
Len Mullenger