paid for
advertisements

---
100th birthday of Mieczyslaw Weinberg on December 8, 2019.
Renate Eggbrecht has recorded all 3 violin Sonatas
All Troubadisc reviews
FOGHORN Classics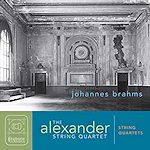 Brahms String Quartets

All Foghorn Reviews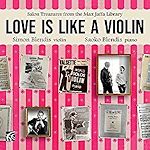 Salon Treasures from the Max Jaffa Library


Follow us on Twitter
Editorial Board
MusicWeb International
Founding Editor
Rob Barnett
Editor in Chief
John Quinn
Contributing Editor
Ralph Moore
Seen & Heard
Editor Emeritus
Bill Kenny
MusicWeb Webmaster
David Barker
Postmaster
Jonathan Woolf
MusicWeb Founder
Len Mullenger
Discs for review may be sent to:
Jonathan Woolf
76 Lushes Road
Loughton
Essex IG10 3QB
United Kingdom

jonathan_woolf@yahoo.co.uk
---
---

Donate and keep us afloat
New Releases
<!- Bridge end Sept 2022 -->


<!- cpo end Sept 2022 --> all cpo reviews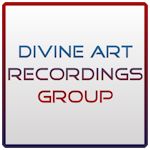 Click to see New Releases
Get 10% off using code musicweb10
All Divine Art reviews
Recordings of the Month
July 2022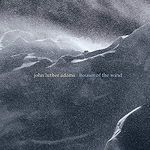 John Luther Adams
Houses of the Wind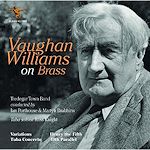 June 2022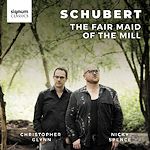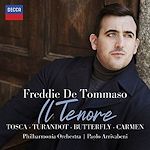 Georges BIZET (1838 – 1875)
Carmen (1875)
Elina Garanca (mezzo) – Carmen; Roberto Alagna (tenor) – Don José; Barbara Frittoli (soprano) – Micaëla; Teddy Tahu Rhodes (bass-baritone) – Escamillo; Elizabeth Caballero (soprano) – Frasquita; Sandra Piques Eddy (mezzo) – Mercédes; Trevor Scheunemann (baritone) – Moralès; Keith Miller (bass) – Zuniga; Earle Patriarco (baritone) – Le Dancaïre; Keith Jameson (tenor) – Le Remendado; Maria Koweoski and Martin Harvey (Solo dancers)
The Metropolitan Opera Orchestra, Chorus and Ballet/Yannick Nézet-Séguin
Production: Richard Eyre; Set and Costume Designer: Rob Howell; Lighting Designer: Peter Mumford; Choreographer: Christopher Wheeldon
rec. live, Metropolitan Opera, New York, 16 January 2010
Picture format: NTSC / Colour / 16:9 (Filmed in High Definition); Sound formats: PCM Stereo DTS 5.1
Extras: Backstage at the MET with Elina Garanca, Roberto Alagna and others. Host: Renée Fleming
DEUTSCHE GRAMMOPHON 0044 073 4581 [2 DVDs: 167:00 + 9:00]



 
Having seen this production in January this year (2010), less than a week after the one recorded here, I have still very clear memories of it and I also looked back on my review on Seen and Heard to find out how I reacted then. The overall impression was the same the second time around, the essential difference being the welcome opportunities to catch details and get to grips with the characters in close-ups. The cast is basically the same, the important exception being that Teddy Tahu Rhodes sings Escamillo on the DVDs, having been summoned on rather short notice to stand in for an ailing Mariusz Kwiecien, who was the singer I saw.
 
The beauty and realism of the production has been successfully transferred to the digital medium – this was the performance that was relayed world wide to HD cinemas – but as usual the impact of certain magnificent scenes is lessened when seen on a TV-screen. This is however compensated by imaginative camera angles and the evocative lighting comes over very well to the small screen. Also the two dancers, personifying Carmen and Don José are well caught during the prelude when they perform in the gap in the curtain. With the red background this is symbolising the blood that will inevitably stream from the stabbed Carmen outside the bullring in the final scene – and also from the bull who met the same destiny inside the bullring. The parallel is elucidated when the turntable rotates the sets and allows us to look into the arena.
 
The acting, which feels natural enough when seen live in the opera house at a fair distance, can sometimes stand out as exaggerated when seen in close-ups, but there are no such problems here. All the principals, indeed all the lesser characters as well, are well chiselled out and since the production was so new – it was premiered on New Year's Eve, just a little more than two weeks before this relay – everything is fresh and no cobweb has yet settled. They also look their roles. One could argue that Barbara Frittoli's Micaëla is rather mature looking, not the innocent ingénue that is the common picture of her. But Ms Frittoli, in an interview with Renée Fleming, maintains that Micaëla after all isn't that timid. She has the guts to search for – and find – Don José in the town, at the regiment even, and in the third act she bids defiance to the dangers and walks alone through the mountains to find Don José again in the smugglers' camp. This calls for courage and life experience that only a mature woman can muster. I can buy that argument and thus also accept that Frittoli's tone isn't as youthful as it once was but she is still one of the most expressive and nuanced of today's great sopranos. Her singing in the first act duet is enchanting and the third act aria is deeply involved and beautifully sung, though she was even better on the night I saw her. Teddy Tahu Rhodes as Escamillo is something of a sensation: tall, dark, with matinee good looks, winning smile, excellent actor and sings with dash and authority that makes this bullfighter both dangerous and warmly human. He is less apt at expressing the more intimate feelings in the short love duet with Carmen in the last act but otherwise he is a winner. Keith Miller's Zuniga is as formidable as he was in the theatre and the quartet of smugglers are well in the picture with an extra plus for Earle Patriarco.
 
And the central couple, Carmen and Don José? Originally Angela Gheorghiu was scheduled to sing the title role but she backed out after the separation from Roberto Alagna. No one can deny that she is a marvellous singer and actor and I have heard excerpts from her complete recording with Alagna, recorded half a dozen years earlier. She is very good there and I can't put my finger on any deficiencies – apart from her being a soprano and not a mezzo-soprano. And Elena Garanca is a true mezzo-soprano and she has a marvellous voice and she is a supreme actress as well. In the theatre I lacked some fire in her singing; on the DVDs she has plenty of that commodity! And her sex appeal and flashing eyes are even more tangible in the many close ups. Her singing is absolutely ravishing – which I also pointed out recently when reviewing her new album Habanera (see review), recorded a couple of months later than this performance. In fact she has nothing to fear from comparisons with any of her great predecessors. Garanca and Alagna had sung their roles opposite each other at Covent Garden earlier and when reunited at the Met they felt that they knew each other well and could play and act uninhibitedly – That's what Alagna says in the interview with Fleming during the interval. As in the performance I saw the tenor takes some time to warm up here too but he is always ardent and involved and, though lacking some nuances in the duet with Micaëla he makes amends during the final pages with really sensitive singing. Throughout he creates a character of flesh and blood of Don José and one can follow the gradual decline. His flower song isn't the last word in lyric restraint but it is very alive and he ends it with a magical pianissimo. Then his desperation grows until the final duet outside the bullring. There he is resigned, soft-spoken, appealing at first but when he realizes that everything is lost his anger just wallows out of him. This scene seldom fails in arousing sympathy for both characters and that is exactly what it does here too. It is an artistic triumph for both Garanca and Alagna.
 
Yannick Nézet-Séguin is a sympathetic conductor, tossing off the prelude at turbo speed but then he relaxes and shapes a homogenous performance with stunning playing from the Met orchestra. The quality of the pictures is superb and the sound well integrated. The interviews, charmingly hosted by Renée Fleming, are pleasing extras.
 
There is no lack of recordings of this opera, whether on CD or DVD, and I have a soft spot for the film version with Julia Migenes as well a Vienna State Opera production with Elena Obraztsova, both with Domingo as Don José, but the present issue now rubs shoulders with those two in my Carmen corner and I think that among the three Carmens, Elina Garanca wins on points. This is a great achievement.
 
Göran Forsling
 
.