paid for
advertisements

<!- Forgotten to FEb 2023-->
FOGHORN Classics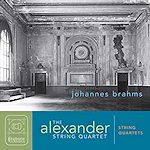 Brahms String Quartets

All Foghorn Reviews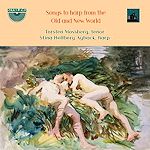 Songs to Harp from
the Old and New World

all Nimbus reviews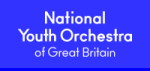 Follow us on Twitter
Editorial Board
MusicWeb International
Founding Editor
Rob Barnett
Editor in Chief
John Quinn
Contributing Editor
Ralph Moore
Webmaster
David Barker
Postmaster
Jonathan Woolf
MusicWeb Founder
Len Mullenger
alternatively
Classicsonline AmazonUK AmazonUS

Claude DEBUSSY

(1862-1918)
Complete Piano Works - Volume 3
Nocturne (1892) [5:44]
Suite bergamesque (1890/1905) [16:24]
I. Prélude [3:44]
II. Menuet [4:06]
III. Clair de lune [4:50]
IV.Passepied [3:43]
Danse bohémienne (1880) [2:03]
Deux Arabesques (1890-91) [7:18]
Première Arabesque [4:04]
Deuxième Arabesque [3:13]
Rêverie (c. 1890) [4:22]
Mazurka (c. 1890) [3:02]
Children's Corner (1906-08) [15:44]
I. Doctor Gradus ad Parnassum [2:06]
1I. Jimbo's Lullaby [3:08]
III. Serenade for the Doll [2:24]
IV. The Snow is Dancing [2:29]
V. The Little Shepherd [2:23]
VI. Golliwogg's Cake-walk [3:11]
Hommage à Haydn (1909) [2:26]
Morceau de concours (1904) [0:58]
La plus que lent (1910) [4:40]
The Little Nigar (1909) [1:14]
Page d'Album (1915) [1:09]
Berceuse héroïque (1914) [4:18]
Élégie (1915) [2:28]
Jean-Efflam Bavouzet (piano)
rec. 17-19 February 2006, Potton Hall, Suffolk, UK
CHANDOS CHAN10467 [71:54]


The French pianist Jean-Efflam Bavouzet peers impishly from the cover of this CD, a disarming portrait and perhaps a clue to his musical personality. The recent Debussy disc from Simon Trpčeski (EMI 5002722; see review) sports an up-close-and-personal image of the pianist and that certainly does point to an extrovert, larger-than-life performing style. Not a remotely scientific observation, of course, but intriguing nonetheless.

I have not heard the first two discs in Bavouzet's cycle but Christopher Howell makes some interesting points about Volume 1 (see review) that apply to Volume 3 as well but more of that of later. And while it's always daunting to review a much-praised performer – Bavouzet has won a slew of prestigious awards – this disc turned out to be more of a challenge than I'd expected.

In his review Chris commented that Bavouzet needed to be heard 'on his own terms', a sentiment I share. His Debussy is so different, so individual, that comparisons with others are not terribly illuminating. That said, I have pitted the two Arabesques, 'Clair de lune' and Children's Corner against Trpčeski's, if only because they are still so fresh in my mind.

The recital opens with the evocative Nocturne, wonderfully fluid and a prime example of what Chris calls Bavouzet's control of the 'long pianissimo line'. It's clear Bavouzet is an exceptional pianist – and the Potton Hall acoustic as flattering as ever ­ – so why doesn't this night music make more of an impression? Is it too cool, too detached, or is this the way Debussy should be played? I see that Pierre Boulez is one of Jean-Efflam's mentors and I began to wonder just how much influence he has had on the younger man's musical style.

Suite bergamasque is a bit of a puzzle too. 'Prélude' is lucid but wilful – surely the rubato is overdone – 'Menuet' nimble but just a little contrived at times. Make no mistake, Bavouzet produces some gorgeous sounds and one never doubts his command of the keyboard. No, what seems to be missing is more colour, shading, variety of timbre, all essential in this repertoire.

' Clair de lune' was the most successful piece on Trpčeski's disc, warm, full-bodied and wonderfully atmospheric. In contrast Bavouzet sounds rather lightweight; he imbues the music with a brittle charm, but it's not terribly evocative. Of the dances 'Passepied' is more successful, as light and rhythmic as one could hope for, while Danse bohémienne has pin-sharp articulation and a marvellous sense of momentum.

Of the other pieces from the 1890s Mazurka is robust enough but the self-conscious phrasing could be a problem for some listeners. Strangely that bothered me less in Rêverie, which has more character and feeling than we've heard so far. There is also a rare sense of introspection here that Bavouzet brings out with consummate skill.

The two Arabesques may be heavily indebted to Schumann but they are still superbly crafted miniatures, full of magic touches. Trpčeski plays them with real élan, even though his quest for detail spoils these pieces a little. Bavouzet is harder to like here, perhaps because the music lacks essential sparkle, character even, that Trpčeski brings out so well.

And character is all-important in Children's Corner, affectionately subtitled 'À ma chère petite Chouchou avec les tendres excuses de son Père pour ce qui va suivre'. It was an aspect I found somewhat lacking in Trpčeski's performance and I have to say Bavouzet isn't entirely successful either, albeit for different reasons. The mock seriousness of 'Doctor Gradus' is missing in both but, more crucially, there is no sense of fun in either. Meanwhile, Bavouzet's lullaby is lighter and less awkwardly phrased than Trpčeski's, but he still seems to have trouble conveying the wit and charm of the piece.

Neither pianist strikes the right note with 'Serenade for the Doll'  and 'The Little Shepherd' but .in 'The Snow is Dancing' Trpčeski's flakes have a wonderful whirl and swirl that quite eludes Bavouzet. That said, 'Golliwogg's Cake-walk' does bring out the Frenchman's puckish side – I was beginning to wonder if I'd misread his portrait after all – although the usual caveat about mannered playing applies. Still, it's the most child-like rendition here and rightly so. What a pity that same twinkle-in-the-eye quality doesn't come through elsewhere.

Morceau de concours is a real oddity; it was published in the journal Musica in 1905, along with pieces by Saint-Saëns, Massenet and Chaminade, and readers were invited to guess the composers' identities. It's a jokey little gem and Bavouzet gives it plenty of fake majesty. Hommage à Haydn, written for the centenary of that composer's death in 1909, is played with rare passion, the waltz theme charmingly done. La plus que lent also has a waltz at its heart and Bavouzet makes it sound wonderfully fluent and, where necessary, he adds plenty of weight. Thankfully he even loosens up a little in that jazzy, music-hall-inspired piece, The Little Nigar.

Bavouzet certainly seems more at ease with the harmonic complexities of Debussy's later works and one can only admire his concentration and focus, especially in the rather grand Berceuse héroïque. In Élégie there is a marvellous questing quality – not to mention a harmonic strangeness – that Bavouzet captures rather well. A pleasing conclusion to an otherwise uneven recital.

Christopher Howell was more complimentary about Volume 2 in this series (see review) and looked forward to this next instalment. Having heard so much about Bavouzet I was also hoping for something rather special. In the event I was somewhat disappointed, although there are some good – no, excellent – things here. In general, though, the Frenchman seems more convincing in the later works, less so in the earlier ones. I described the Trpčeski disc as a 'work in progress', and I'm tempted to say the same applies here.

Dan Morgan.






Donate and keep us afloat
New Releases
<!- Bridge end Sept 2022 -->


<!- cpo end Sept 2022 --> all cpo reviews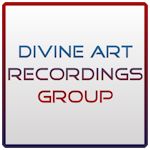 Click to see New Releases
Get 10% off using code musicweb10
All Divine Art reviews