paid for
advertisements

<!- Forgotten to FEb 2023-->
FOGHORN Classics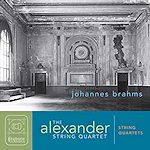 Brahms String Quartets

All Foghorn Reviews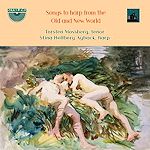 Songs to Harp from
the Old and New World

all Nimbus reviews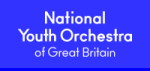 Follow us on Twitter
Editorial Board
MusicWeb International
Founding Editor
Rob Barnett
Editor in Chief
John Quinn
Contributing Editor
Ralph Moore
Webmaster
David Barker
Postmaster
Jonathan Woolf
MusicWeb Founder
Len Mullenger
MUSICWEB INTERNATIONAL Recordings of the Year 2021

Click on the cover image to read the full review.

Len Mullenger (Founder)

Dmitri SHOSTAKOVICH Symphonies 1, 14 & 15, Chamber Symphony - Kristine Opolais (soprano) Alexander Tsymbalyuk (bass) Boston SO/Andris Nelsons rec. 2018-20 DEUTSCHE GRAMMOPHON 4860546

The Leningrad symphony, Symphony No 8, the 8th Quartet are all highlights of Shostakovich's output - but the First Symphony Op10? It has never been a first choice of mine when deciding to listen to Shostakovich's music. That all changed when I bought the new Andris Nelsons triplet of the 1st, 14th and 15th symphonies. Here the First was a revelation and suddenly this was Shostakovich writ large. From a mere 19 year-old all the Shostakovich fingerprints are there helped by a recording of stunning realism.

Stephen Barber

Paul BEN-HAIM Pan, Pastorale Variée, Symphony No. 1 - Claudia Barainsky (soprano), John Bradbury (clarinet) BBC Philharmonic/Omer Meir Wellber rec. 2019/20 CHANDOS CHAN20169

Paul Ben-Haim was born Paul Frankenburger in Germany, where he began his musical career. However, as he was Jewish, during the rise of the Nazis he left Germany, settled in Palestine and changed his name. In the rediscovery of Jewish composers of this period he has tended to be overlooked, but this splendid disc should help put things right. Pan is a lush orchestral song-cycle, the Pastorale variée a set of variations evoking sunlight and the Mediterranean and featuring a solo clarinet, and the first symphony a powerful wartime work.

Giya KANCHELI The Legacy - Tbilisi SO/Djansug Kakhidze Rec. 1994-5 CUGATE CLASSICS CGC050

Among post-Soviet Union composers, the Georgian Kancheli is one of the most fascinating. His cycle of seven symphonies, most of them in one movement, are like nothing else, mainly slow and quiet but with occasional outbursts and much use of bell sounds. The two concertante works belong to the same period. Here we have authoritative performances under his leading interpreter, newly remastered and sounding splendid.

John Luther ADAMS The Become Trilogy - Seattle Symphony & Chorale/Ludovic Morlot rec. 2013-18 CANTALOUPE CA21161

This is the 'other' John Adams, whose music has been dominated by environmental concerns. His breakthrough work was Become Ocean in 2013. This was followed by Become River and Become Desert. These are powerful pieces of nature music and make an immediate appeal. The performances are by their creators. Become River is a first recording and the other works have been remastered for this compilation.

Wolfgang Amadeus MOZART Ombra Compagna A Berenice – Lisette Oropesa (soprano) Il Pomo d'Oro/Antonello Manacorda rec. 2020 PENTATONE PTC5186885 SACD

This is a collection of the arias Mozart wrote, either for insertion into other people's operas, or as stand-alone pieces for concert performance. They tend to present women in extreme situations. They also are very demanding. Lisa Oropesa has a most attractive voice, brilliant where required but also with darker colours, and all the technique you could wish for. This is a dazzling collection.

György LIGETI The 18 Études - Danny Driver (piano) rec. 2019 HYPERION CDA68286

Rarely has a modern work been so quickly accepted as a classic as Ligeti's set of piano études. Despite their formidable difficulties there are now several recordings. Danny Driver has been playing these pieces for some years and brings to them poetry and a sense of fun as well as a polished technique.

Ferruccio BUSONI The 6 Sonatinas - Victor Nicoara (piano) rec. 2019 HÄNSSLER CLASSIC HC20086

Of all Busoni's piano cycles, the sonatinas perhaps best convey his range and power as a composer. 'Sonatinas' is a really misnomer: they are small only in length. They feature adventurous chromatic harmonies, ingenious contrapuntal writing and, above all, that sense of mystery which pervades all Busoni's best work. Victor Nicoara really understands these works and brings out their qualities in a very convincing way.

David Barker

Arno BABADJANIAN & Gayané CHEBOTARYAN Piano Trios Astor PIAZZOLLA Las cuatro estaciones porteńas - Trio de L'Île rec. 2020 DIVINE ART DDA25211

When favourite versions of two favourite works are supplanted by performances in the same recording, you know it has to be something special. The Babadjanian trio is given a reading of such passion and energy, and the raw intensity of the Piazzolla made me rethink how it should be performed.

Bliss of Heaven Daniel Rojas (piano) Stephen Cuttriss (bandoneon) Baldini Quartet DA VINCI CLASSICS C00379

To program a disc of Latin American music without the emphasis being on Piazzolla is somewhat unusual (courageous, Sir Humphrey might say), but this collection of new works and rearrangements of early music, folk tunes and popular music is a triumphant success, due in no little part to the pianism of Daniel Rojas. Yes, Piazzolla's Libertango is included but isn't the standout work.

Mozart & Contemporaries Víkingur Ólafsson (piano) rec. 2021 DEUTSCHE GRAMMOPHON 486 0525

Icelandic pianist Víkingur Ólafsson is my discovery of 2021. I admit I am jumping on the bandwagon rather late, as this is his fourth album. This collection of short and more extended works from Mozart and others such as Galuppi, CPE Bach and Haydn is played with such poetry and verve, it is totally deserving of nomination by itself. But even more importantly, it has led me to his 2017 recital of works by Philip Glass which is quite extraordinary.

Nick Barnard

This year's choices are very fine discs but I struggled to fill my full quota of six recordings. But what my list lacks in quantity it makes up for in quality. The shadow of the global pandemic falls across at least two of the discs - one resulting in a work that might otherwise not have been created and another, a recording initially delayed by covid but ultimately triumphantly produced. In the order I reviewed them through the year:

Erich Wolfgang KORNGOLD Piano Trio, String Sextet - Spectrum Concerts Berlin rec. 2019 NAXOS 8.574008

Korngold's stature as a major Post-Romantic composer seems to be fully rehabilitated. To the point there are now competing excellent versions of all his major works. The Opus 1 Piano Trio still staggers by it prodigious brilliance but it is large-scale Sextet that emerges here as a major work in a superb performance.

Sir Edward ELGAR From the Bavarian Highlands, Partsongs - Chor des Bayerischen Rundfunks/Howard Arman rec. 2019 BR KLASSIK 900522

These partsongs might be minor chips from a master's block but this is simply the finest disc I have ever heard of this music. Stunning singing and sensitive interpretations from this internationally renowned choir.

Robert SIMPSON Symphonies 5 & 6 - London SO/Andrew Davis, London PO/Sir Charles Groves rec. 1973/80 LYRITA SRCD.389

A remarkable document marking the premieres of two great but still under-apppreciated British Symphonies. The performance of Symphony No.5 with the LSO and a young Andrew Davis is nothing short of shattering. Another feather in the cap for Lyrita and their exploration of the astonishing BBC archives.

Sergei RACHMANINOFF Piano Sonata No. 2, Preludes - Emre Yavuz (piano) rec. 2019 TYXART TXA20147

An astonishing and deeply personal disc. My single favourite disc of the year and the one to which I have returned most often just for the pleasure of listening. Pianist Emre Yavuz creates a compelling individual vision both for the ferociously hard original version of the Sonata No.2 and also a powerful narrative arc for Op.23 Preludes. Revelatory music-making of the highest order.

Anthony RITCHIE Symphony No 5 'Childhood' - Christchurch SO/Kenneth Young rec. 2020 RATTLE RAT-D109

Proof if proof were needed that symphonic form is alive and well and can be both accessible and complex. Written as a response to the global pandemic this cements Ritchie's status as New Zealand's leading living symphonist. Impressive music beautifully played, recorded and presented. A genuine delight.

Rob Barnett (Founding Editor)

Despite the usual shroud-waving about the future of the CD 'industry' a great surging community of many producers large and small continues to deluge us with new issues. While inevitably some of the music is - or performances are - flaccid, unappealing or simply dull much has appeal and some of it is striking, moving, memorable … or all three. Even so, it's sobering to think of the predicament of any hitherto unrecognised or little recognised composer or artist trying to make a mark. This is in the face of a cresting tidal wave of CDs showcasing new music and new versions. Add to this a world heritage of older issues stretching back to acoustic days which, rather than fading to dust are to be had in the e-bayed and amazoned market to be sampled or sumptuously indulged. Amongst reissues I really must mention Myaskovsky's Complete Symphonies under Svetlanov and The (Percy) Grainger Edition on Chandos. Of the newly issued discs that I wanted to include but had to leave by the wayside were Tomasi's Piano Works on Calliope, Ruth Gipps (at last undergoing a proper if stuttering renaissance) with chamber music on SOMM, Spendiarov Piano and Chamber Works on Grand Piano, Kalniņš Symphonies and Concertos on Skani and from Lyrita two CD projects for which I wrote the notes: Lennox Berkeley's grand opera Nelson and a fairy-tale opera The Perfect Fool by Holst. The Holst, despite all the clever-clever critical commentary, can be richly enjoyed as a fairy tale as well as a satire.

Arnold ROSNER The Chronicle of Nine: The Tragedy of Queen Jane - Boston Modern Opera Project, Odyssey Opera/Gil Rose rec. 2020 BMOP/SOUND 1081

Toccata and Nick Palmer have done great work for American composer Rosner with no fewer than three discs of his orchestral works. Mr Palmer had conducted the suite from The Chronicle of Nine for Albany as far back as the early 2000s. This superbly accomplished new set, which now places BMOP in the excellent company of Toccata and Albany, presents the full work in all its grave and melancholy splendour. A most striking opera.

Marcel POOT Symphonies 1-7 rec. 1960-2021 NAXOS 8.574292-93

These symphonies explore the world within the confines of emotional restraint. Yet Poot brings us both smiling gentler emotions as well as the furnace of merciless heat. Naxos have done exceedingly well to present the seven with such insight and diligence.

Ronald STEVENSON Piano Music Vol. 5 - Christopher Guild (piano) rec. 2020/21 TOCCATA CLASSICS TOCC0606

The music of this Blackburn-born Scottish composer has come of age in the last decade. This composer had "a larger-than-life character" (John France). I contend that his music, as reflected in this album, shares that quality. I hope that Christopher Guild will treat us to later volumes and I still have high hopes for Stevenson's orchestral works including the Violin Concerto and the symphony Ben-Dorain.

Robert SIMPSON Symphonies 5 & 6 - London SO/Andrew Davis, London PO/Sir Charles Groves rec. 1973/80 LYRITA SRCD.389

Nick Barnard writes that "I suspect that this release of the premiere of Symphony No 5 might well prove to be one of the most revelatory archive/historical discs of the year." A little in awe, I heard this stunning work time and again on a cassette taken from the original broadcast on a far from high-end Philips EL3302 cassette recorder. It is good to have the Sixth but it's the Fifth that sinks its talons in you.

Leningrad Concertos Works by Ustvolskaya, Yevlakhov, Uspensky, Korchmar NORTHERN FLOWERS NF/PMA99139

These diminutive concertos are succinct and imaginative. Ustvolskaya is by far the least obscure figure. Not specially ingratiating music but the fascination aspect is strong. A valuable and well documented disc that both stirs up and satisfies curiosity.

Witold MALISZEWSKI Symphonic Works - Opole Philharmonic/Przemysław Neumann rec. 2018-2020 DUX 1716-18

Largely unknown, it's good to encounter this Ukrainian and latterly Polish echo of the romantic-nationalist persuasion. There are strong overtones of Maliszewski's Russian contemporary, Glazunov. The music is beguiling and well worth your dedicated listening. Dutton paved the way and Dux have stepped out the extra mile.

Nestor Castiglione

Charles IVES Complete Symphonies - Los Angeles PO & Master Chorale/Gustavo Dudamel rec. 2020 DEUTSCHE GRAMMOPHON 4839505

Released on CD at the very end of last year, Dudamel's traversal of Ives' symphonies was a feat of quiet subversion; cosmopolitan and "globalist," rather than "nativist." The old Yankee marches, folk songs, and hymns which are sewn incongruously throughout Ives' symphonic crazy quilts - heavily emphasized and underlined in recordings by older generations of American conductors - here are treated like abstract musical materials indistinguishable from Ives' own original themes. The result blurs the boundaries between Ives and the folklore which nourished his art, recontextualizes him as an artist of international scope, and leaves the listener pondering questions about the vast transformation of America and notions of Americanness since Ives' time.

Johannes BRAHMS The Late Piano Works - Yunus Kaya (piano) rec. 2020 ARS PRODUKTION ARS38586

Unlike so many young musicians endlessly hyped up by their labels (not to mention their own social media pages), Yunus Kaya's debut recording prefers to let his remarkable musicianship speak for itself. One movement after another, Kaya's fingers trace, across his keyboard and into the darkening horizon, the sun setting on Brahms' life. The production by the engineers is smooth, rich, and spacious without sounding excessively resonant. Kaya's natural elegance and aural beauty is the stuff much sought after, but rarely attained by competition hounds. Not a trace of hectoring, artifice, or self-consciousness here. The maturity of Kaya's interpretive vision—highlighted by his warm pedaling, impeccably nuanced phrasing, and textures colored with utmost subtlety—recalls the golden toned playing of pianistic yesteryear. I only hope there is more to come from this very promising musician.

Sir Malcolm ARNOLD Grand Concerto Gastronomique, Symphony No. 9 - Anna Gorbachyova-Ogilvie (soprano) Liepāja SO/John Gibbons rec. 2021 TOCCATA CLASSICS TOCC0613

Powerful, carefully built, and suffused with collective devotion, this recording of Arnold's valedictory symphony corrects any misconception of this strange and moving work as being a whimpering footnote to the catalogue of an exhausted composer. John Gibbons wrests from his fine Latvian orchestra a reading that meets Arnold's drybones austerity head-on, letting its questions and strange turns of phrase hang in the air to speak for themselves. There is something in their traversal of the finale of Satcheverell Sitwell's remarks on the dying Arthur Waley, who despite his great pain, endured his final moments without the aid of drugs, preferring instead to face his ultimate destiny with "courage. . . because he wanted to be conscious during the last hours of being alive, the gift which was ebbing and fading and could never be again."

Eugene Ormandy and the Philadelphia Orchestra The Columbia Legacy rec. 1944-58 SONY CLASSICAL 19439757482

Much maligned and sniffed at in life, Ormandy was looked upon as a kind of musical equivalent to the faceless multinational conglomerates which were beginning to emerge in the America of his time. Yet he remained in Philadelphia for almost half a century; this handsome and well-produced reissue of all his mono Columbia recordings testifies as to why. Full of character, yet free of ego, Ormandy's recordings at their best sound as natural as if the scores were playing themselves. His repertoire, unlike those of most of his colleagues at the time of his ascension in Philadelphia, was exceptionally broad. There were no distinctions between Tin Pan Alley, Second Viennese School, or Soviet neoclassicists for Ormandy. Only "good" or "bad" music. And nearly whatever he conducted sounded great. But in Ormandy's best recordings—such as the Brahms 3, Prokofiev 6, Sibelius 5, his arrangement of extracts from Wagner's Parsifal—there is substance as well as polished style; a real heart beating beneath the glitter and sheen.

Dominy Clements

It's all about the piano this year. For some reason the idea of a self-contained world of music that can be (re)created in the comfort of one's home has appealed in the last year or so, and these are all recordings that have impressed, inspired and retained their place in the memory.

Eventyr Works by Harum, Sinding & Tveitt - Christian Grřvlen (piano) rec. 2019 2L RECORDS 2L-163-SACD

The combination of Christian Grřvlen's excellent playing of some fascinating repertoire and 2L's stunning recording proved irresistible, and remains an impressive and musically satisfying favourite from this year's crop of piano solo recordings.

Ludwig van BEETHOVEN Arrangements for harmonium & piano - Liaison Extraordinaire rec. 2018 VDE-GALLO CD-1621

Music making of the highest quality and a combination of unusual repertoire and instruments made this release stand out for me. This is a highly enjoyable release that has proven infectiously attractive to everyone I've shared it with.

Johann Sebastian BACH The Art of Fugue - Filippo Gorini (piano) rec. 2020 ALPHA CLASSICS 755

J.S. Bach's The Art of Fugue seems to have come into its own in recent years, especially in recordings on piano and in particular with Filippo Gorini's remarkable powers of expression. If you still think of this work as a dusty academic relic, this is a good place to have your prejudices punctured.

Franz SCHUBERT 12 Great Piano Sonatas - Daniel-Ben Pienaar (piano) rec. 2015 AVIE RECORDS AV2425

Daniel-Ben Pienaar's ear for details and subtleties in these Schubert sonatas planted a seed in my imagination which made most other recordings seem a bit 'flat'. This is a highly involving set that is acquired for long-term appreciation, and one that delivers Schubert's sonatas with an invaluable freshness and clarity.

Michael Cookson

Silver Age Works by Prokfiev, Scriabin & Stravinsky - Daniil Trifonov (piano) Mariinsky Orchestra/Valery Gergiev rec. 2019 DEUTSCHE GRAMMOPHON 483 5331

This is the first time I've used a review that wasn't my own. The simple reason is that I came to 'Silver Age' quite late. I savour every single note that Daniil Trifonov plays on 'Silver Age' and there is nothing that detracts from what are simply exceptional performances.

Nino ROTA Chamber Music - Emmanuel Pahud (flute) Paul Meyer (clarinet) Éric Le Sage (piano) rec. 2020 ALPHA 746

On Alpha, this album of Nino Rota chamber music is easily accessible, convincing and entirely engaging with the Nonetto for wind and strings standing out.

Giuseppe VERDI Un ballo in Maschera – Piotr Beczała (tenor), Dmitri Hvorostovsky (baritone), Krassimira Stoyanova (soprano) Wiener Staatsoper Ch & O/Jesús López-Cobos rec. 2016 ORFEO C210062

Un ballo in Maschera was recorded live in 2016 at the Vienna State Opera. Beczała (Gustavo), Stoyanova (Amelia) and Hvorostovsky (Renato) all prosper in their leading roles. I notice this is one of the final recordings conducted by the late Jesús López Cobos who died two years later. This album is the pick of the recordings of the opera since Karajan's 1989 account, also at the Vienna State Opera. I will keep it alongside my prized recordings conducted by Erich Leinsdorf, Bruno Bartoletti and Antonino Votto.

Camille SAINT-SAËNS Violin Sonata No. 1, Cello Sonata No. 1, Piano Trio No. 2 - Renaud Capuçon (violin), Edgar Moreau (cello), Bertrand Chamayou (piano) rec. 2020 ERATO 9029516710

This Erato release marks the centenary of the death of Camille Saint-Saëns, which occurs in 2021. These are chamber works I greatly admire; the artists are in outstanding form and play beautifully.

Frédéric CHOPIN Études, Scherzi - Beatrice Rana (piano) rec. 2020/21 WARNER CLASSICS 9029676424

From the first note to the last, Beatrice Rana's dramatic playing firmly holds my attention. Such captivating performances of Chopin as remarkable as these do not come along too often.

Anton BRUCKNER Symphony No. 3 - Bayerischen RSO/Mariss Jansons rec. 2005 BR KLASSIK 900189

This outstanding live recording from 2005 of Bruckner's Symphony No. 3 uses the final version of 1889 (ed. Nowak 1959). The Symphonieorchester des Bayerischen Rundfunks, conducted by the late Mariss Jansons, are accomplished Brucknerians and here they excel with honours.

Paul Corfield Godfrey

Anton BRUCKNER Symphony No. 9 Ludwig van BEETHOVEN Triple Concerto - Anne-Sophie Mutter (violin), Yo-Yo Ma (cello) West-Eastern Divan O/Daniel Barenboim (piano) rec. 2019 UNITEL 803608 DVD

What makes this video so particularly valuable is the performance of Bruckner's Ninth Symphony. Barenboim has a long history of Bruckner conducting, including two complete cycles of the symphonies; but the unfinished Ninth somehow seems in a way to symbolise the unfinished political business of the orchestra itself. The resonances are wide-ranging, from the almost brutal dance rhythms of the scherzo (no hint of bouncing peasantry here) to the extreme dynamics and earth-shattering climaxes of the final Adagio, delivered with such force that it is hard to imagine any finale which would not seem anticlimactic after such as a cataclysm.

Paul HINDEMITH Mathis der Maler Wolfgang Koch (baritone), Kurt Streit (tenor), Manuela Uhl (soprano), Vienna SO/Bertrand de Billy rec. 2012 NAXOS NBD0130V Blu-Ray

Keith Warner's operatic productions have not always seemed ideally suited to the scores he stages, but he never subsides into the sheer inanities of much modern European Regietheater and here he has kept a firm eye on the complicated political ramifications of the plot in which Hindemith has embroiled his reluctantly heroic protagonist. The result is imaginative and highly atmospheric, and the set design by Johan Engels is both dramatically effective and arresting. The performance and production finally confirm my suspicions that Hindemith's Mathis der Maler is a work of the greatest importance, and packs more emotional weight and dramatic punch than the Kubelik audio recording might have conveyed.

Michael Spyres (baritenor) BariTenor - Strasbourg PO/Marko Letonja rec. 2020 ERATO 9029515666


This title of this recital disc, BariTenor, is itself intriguing and challenging. Spyres is not at all afraid of confronting his listeners with rare and unexpected material, and the splendid orchestral playing and the involved conducting of Marko Letonja are clearly realised in the atmospheric recording. The presentation of the recital is excellent, as is the recording; the silences between tracks are perhaps undesirably short, but then given the exceptionally generous duration of the disc this can be forgiven.

Robert Cummings

This year I've limited my nominations to just two recordings. Both contain works by Prokofiev and both are quite extraordinary releases. Without further ado here are my selections.

Sergei PROKOFIEV The Fiery Angel - Ewa Vesin, Leigh Melrose, Rome Opera House Ch & O/Alejo Pérez rec. 2019 NAXOS Blu-ray NBD0113V

This was a Recording of the Month for January. Prokofiev's weird opera comes to life in this powerfully ghostly and colorful production which features excellent singing and fine orchestral playing under conductor Alejo Pérez. Actually, there isn't weakness anywhere in the cast and Emma Dante's production is imaginative and masterly.

Sergei PROKOFIEV Complete Piano Sonatas - Dinara Klinton (piano) rec. 2019/20 PIANO CLASSICS PCL10191

This 3-disc set also was a Recording of the Month selection, this time for April. Dinara Klinton tends to highlight the lyrical side of Prokofiev in these sonatas but without shortchanging the composer's sardonic, motoric and percussive elements. In my review Klinton's cycle became my first choice among numerous of sets of the complete sonatas.

Lee Denham

In a year dominated by the hangover that Covid wrought upon us all, where numerous recording sessions had to be cancelled, this recording would still have been one of my top picks.

Jonathan LESHNOFF Piano Concerto, Symphony No 3 - Joyce Yang (piano) Stephen Powell (baritone) Kansas City Symphony/Michael Stern rec. l2016/19 REFERENCE RECORDINGS FR-739 SACD

I had not heard of the US composer Jonathan Leshnoff until very recently, but his Third Symphony, written in memoriam to those fallen in the First World War, is a hugely impressive work. Even more so is the more recent Piano Concerto – anyone who enjoys the Third Concerto of Prokofiev, or Ravel's Piano Concertos will find so much to enjoy here, as well as the interview the composer gave to MWI at the time of its release.

David R Dunsmore

I continue to be amazed by the constantly high standard of recordings and cutting down my selection has been far from easy. One consequence of the pandemic is that many recordings are, by necessity with smaller forces. In addition to brand new releases, the number of historical CD's means we continue to be in a golden age and the collector has really never had it so good.

Wolfgang Amadeus MOZART Symphonies 25, 39 & 40 - Philharmonia O/Otto Klemperer rec. 1956 PRISTINE AUDIO PASC606

A selection from Pristine that should appeal to many, despite their vintage. These versions of favourite Mozart symphonies are a very fine tribute to an extraordinary musician in his prime, and to a legendary orchestra. The performances retain their relevance today. Pristine's re-mastering by Andrew Rose continues to produce miracles.


Johannes BRAHMS Piano Quartet No. 1, Symphony No. 3 (arr. piano quartet) - Notos Quartett rec. 2020 SONY 19439848002


Very fine performances of two undoubted masterpieces, one of them, Symphony No.3, appearing in a fresh arrangement. I was really impressed by this ensemble who seem destined for a very bright future.


Dmitri SHOSTAKOVICH Piano Concertos Nos 1 & 2, Piano Trio No. 2 - Simon Trpčeski (piano) Aleksandar Krapovski (violin), Alexander Somov (cello) Janáček PO/Cristian Macelaru rec. 2020 LINN RECORDS CKD659

Superb recordings of the Shostakovich piano concertos, works that some listeners may find more accessible than many of his Symphonies. A fine account of the Piano trio completes a well- filled CD that is really excellent.

Visions Maria Gabriella Mariani (piano) rec. 2020 DA VINCI CLASSICS C00377


This is really special. I greatly enjoyed Maria Gabriella Mariani's artistry in this excellently presented and recorded recital which makes a very fulfilling programme.


Nostalgic Russia Hideko Udagawa (violin) Petr Limonov (piano) rec. 2020 NORTHERN FLOWERS NF/PMA99145


Selection and recording are of the highest order. Listening to this disc was a great pleasure and introduced me to music of which I was generally unaware. A really fine effort all round. In a word - enchanting!


Love Songs Angela Hewitt (piano) rec. 2020 HYPERION CDA68341


One of many recordings being a response to lockdown. These arrangements produce a sublime sequence. They say it's an ill wind; well the tragic pandemic has inspired Angela Hewitt to provide us with this delightful and very humane cornucopia.

Stephen Greenbank

Johann Sebastian BACH Complete Organ Works - David Goode (organ) rec. 2015-2016 SIGNUM CLASSICS SIGCD640

This cycle of Bach's Complete Organ Works occupied David Goode between January 2015 and August 2016 and was originally issued as separate volumes, but now Signum Classics have released them as a 16 CD set. Centre stage is the magnificent Metzler organ of Trinity College Chapel, Cambridge, which ranks as one of the finest in the UK. The Signum engineers have done a sterling job with the sound quality. The cycle certainly stands shoulder to shoulder with some of my favorite traversals, including those by Christopher Herrick, Peter Hurford, Lionel Rogg and André Isoir.

John Ogdon (piano) The Ludwigsburg Recital in 1967 MELOCLASSIC MC1056

In 1962, John Ogdon took joint first prize at the Tchaikovsky Competition with Vladimir Ashkenazy. This recital was taped five years later when the pianist was at his peak, prior to his mental breakdown in the 1970s. This recital, from Ludwigsburg, gives us the opportunity to experience this genius of the piano at the height of his powers. It also has the added frisson of the live event.

Gabriella Lengyel (violin) Jenő Hubay's Last Pupil rec. 1951-1972 RHINE CLASSICS RH-018

The violinist Gabriella Lengyel (1920-1993) made only three commercial LPs in Paris – two private releases for Voxigrave in 1951, and one for Ducretet-Thomson in 1953. This accounts for the fact that she is relatively unknown today. This 9 CD set from Rhine Classics of live and studio recordings will, hopefully, redress the balance. The collection has been approved by the violinist's brother Attila (Atty) just a year before his death in 2018. The restorations are superb, as is the accompanying documentation, with the cache of photographs an added bonus.

Witold MALISZEWSKI Symphonic Works - Opole Philharmonic/Przemysław Neumann rec. 2018-2020 DUX 1716-18

This was a gratifying first encounter for me. Although a musical conservative, Witold Maliszewski's colorfully orchestrated scores brim over with lush lyricism and, at times, Slavic passion. Przemysław Neumann is a persuasive advocate of these deeply rewarding scores.

Cyril Smith (piano) The Complete Solo Recordings rec. 1929-52 APR 7313

The English pianist Cyril Smith is best remembered for his collaborations with his wife Phyllis Sellick in three-handed arrangements, post the devastating stroke he suffered in 1956 whilst in the city of Kharkov in Ukraine at the start of a concert tour of the Soviet Union. The 78-rpm solo recordings he set down in the previous twenty years have been largely forgotten, so this new release from APR, featuring them in their entirety for the first time, is more than welcome. What emerges is that Smith was a wonderfully communicative artist and masterful technician.

William BYRD & John BULL The Visionaries of Piano Music - Kit Armstrong (piano) rec. 2020 DEUTSCHE GRAMMOPHON 4860583

Kit Armstrong, a protégé of Alfred Brendel, who described him as "the greatest talent he has ever encountered", makes his DG debut with this wonderfully imaginative recital. He has chosen English Renaissance keyboard music, focusing on William Byrd and John Bull, both Gentlemen of the Chapel Royal in the Golden Age of Elizabeth I and James I. They were two composers of very different styles, and Armstrong exploits the contrasts. He's supplied his own scholarly notes, and I concluded that his fluent and eloquent writing is as impressive as his pianism.

Michael Greenhalgh

Reviewing is of necessity a selective task, particularly when a CD includes many pieces. I usually select an especially striking work and make that the focus for comparing an earlier interpretation. But this leaves other works on the CD less represented. My summaries here provide previously unpublished attention to the qualities of these and their performance.

Ludwig van BEETHOVEN String Quartets, Op. 18/1-3 - Chiaroscuro Quartet rec. 2019 BIS SACD BIS-2488

In the first movement of Quartet 2 I love the duality: the first theme's soft, innocent opening, but loud repeat, then soft with an eye towards triumph. The second theme (tr. 6, 0:30) is bold then softly mocking, the third (0:50) soft chirping then growingly adventurous. The Chiaroscuros do all this immaculately yet with fully involved playing.

Ludwig van BEETHOVEN Violin Sonatas 5-7 - Frank Peter Zimmermann (violin) Martin Helmchen (piano) rec. 2020 BIS BIS-2527 SACD

The Adagio cantabile slow movement of Sonata 7 finds Zimmermann and Helmchen basking in a warm, comely theme which Beethoven varies by contrasts of style rather than melody. Enjoy the wonderful mutual understanding and equality of the partnership as Helmchen becomes an orchestra in piano effects while for Zimmermann less is often more.

Joseph HAYDN Piano Sonatas Vol. 9 - Jean-Efflam Bavouzet (piano) rec. 2020 CHANDOS CHAN20131

As ever in his Haydn cycle, Bavouzet provides a stimulating mix. Listen in turn to a cheerily scampering Sonata 10; a grand, poetic, dazzling personality in Sonata 44; a Sonata 2 in turns imposing and with a rounded melodiousness. All that is before Sonata 52's sureness of melody, immensely varied rhythmically and in mood, and Sonata 53's cagey then engaging hurtle.

Joseph HAYDN Complete Paris Symphonies - Paris CO/Douglas Boyd rec. 2018/20 NOMADMUSIC NMM078

Symphony 83, The Hen, begins in full seriousness, grittily displayed by Boyd, but works its way round to a balmy B flat major (tr. 1, 0:57) and so to the second theme's comic fastidiousness of hens' appoggiatura-filled pecking (1:08) and then a carefree tutti of tipsy triplets in quavers. Whether happy or grave, Boyd's vibrancy always refreshes, here and elsewhere in this set.

Wolfgang Amadeus MOZART Piano Sonatas Vol. 3 - Peter Donohoe (piano) rec. 2018 SOMM RECORDINGS SOMMCD0613

The Adagio in B minor is the most pained Mozart piece you'll ever hear. Donohoe presents with pure objectivity, alive to, but not milking the dramatic impetus as the discords become clearer from the development and the tranquil theme at the end of the exposition (tr. 8, 1:47) returns in solemnity and bleakness. Can you believe the B major 'act of faith' close?

Wolfgang Amadeus MOZART Violin Concertos 1-5 - Baiba Skride (violin), Swedish CO/Eivind Aadland rec. 2019 ORFEO C997201

From the orchestral introduction of Violin Concerto 1 you immediately appreciate the opulence of the wind, horns especially, and rhythmic brio, strings particularly. Similarly, with Baba Skride's opening solo there's engaging character and bite, a blend of intensity yet also grace and a vivid feeling of all enjoying making music together. Splendid indeed, as is Skride's set as a whole.

Richard Hanlon

First, I'd like to select four issues which I feel merit 'mentions in dispatches' at the very least. Lyrita's issue of two spruced up broadcast recordings of Robert Simpson symphonies is primarily of historical interest, but these accounts of the Sixth and especially the Fifth (The LSO under Andrew Davis) are riveting. My summer was improved considerably by the arrival of 'And Love Said….. ', an enchanting recital of songs from soprano Jodie Devos and her accompanist Nicolas Krüger. A Dacapo offering coupled the Cello Concerto of Thomas Agerfeldt Olesen (b 1969) with the atmospheric orchestral poem Der Wind bläset wo er will. Considerably more feisty, but no less rewarding for listeners up for a challenge is a Kairos disc dedicated to the Italian provocateur Clara Iannotta, whose chamber orchestral pieces are rich in arresting detail.

Jacobus REGNART Missa Christ ist erstanden and other works - Cinquecento Renaissance Vokal rec. 2020 HYPERION CDA68369

With a single exception my top six choices involve music from the last 120 years or so. The outlier is Cinquecento's disc of music by Jacob Regnart (c.1540 – 1599), a Flemish figure whose particular style fits the five multinational voices of Cinquecento to a tee. Their precision singing and Hyperion's increasingly atmospheric engineering render all their discs unmissable. Cinquecento have never sounded better.

Linda BUCKLEY From Ocean's Floor - Linda Buckley (voice, electronics), Crash Ensemble, ConTempo Quartet rec. 2016-19 NMC D258

Another release which radiates quiet ecstasy is the NMC portrait of the composer Linda Buckley, From Ocean's Floor. The magnificent Ó Íochtar mara (From Ocean's Floor) is music of astonishing power and impact. The companion pieces are rich in variety and high in quality.

Gunnar Andreas KRISTINSSON Moonbow - Ingólfur Vilhjálmsson (clarinets) Duo Harpverk; Siggi String Quartet, CAPUT Ensemble/Guđni Franzson rec 2020 SONO LUMINUS DSL92246 BD-A/CD

It wouldn't be a credible 'best of year' list without some Icelandic fare, inevitably on the outstanding audiophile Sono Luminus label. This year, it's Moonbow, an album of chamber pieces and works for larger ensemble by Gunnar Andreas Kristinsson , The highlight is a brilliant clarinet concerto, Sisyfos which is simultaneously mesmerising and memorable.

Federico MOMPOU Música Callada, Cantar del Alma - Josep Colom (piano), Cecilia Lavilla Berganza (soprano) rec. 2019 EUDORA EUD-SACD-2101

One of the two best-sounding piano discs I encountered was Josep Colom's burnished yet tactful second recording of Federico Mompou gnomic masterpiece Música Callada. This is as revelatory and perceptive as Mompou performance gets. Colom's masterly dynamic layering of what is predominantly quiet music has been superbly captured by the Eudora engineers.

Dmitri SHOSTAKOVICH 24 Preludes and Fugues Ronald STEVENSON Passacaglia on DSCH - Igor Levit (piano) rec. 2020 SONY 19439809212

In sonic terms, Igor Levit's ambitious concept album 'On DSCH' is equally impressive. Sony have achieved a sound picture completely worthy of Levit's richly coloured yet nuanced readings. The inspiration of the extraordinary programme, the sustained concentration of Levit's playing, the urgency and depth of Shostakovich and Stevenson's music renders this expansive album my runner-up this year.

Charles IVES Complete Symphonies - Los Angeles PO & Master Chorale/Gustavo Dudamel rec. 2020 DEUTSCHE GRAMMOPHON 4839505

But for my first choice I need something that's a bit more optimistic, worldly, stubborn, strange, entertaining, pugnacious, joyous, scary and transcendent. Gustavo Dudamel and the Los Angeles Philharmonic came as if from nowhere to provide an Ives set for the ages. The 'Holidays' symphony is absent, but no matter; Dudamel's performances of the four numbered symphonies are superb. The humanity and harmony of Charles Ives, on this sphere, at this time, in these performances: this is what we need, and it's my disc of the year.
---
Donate and keep us afloat
New Releases
<!- Bridge end Sept 2022 -->


<!- cpo end Sept 2022 --> all cpo reviews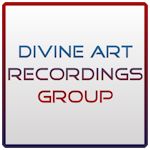 Click to see New Releases
Get 10% off using code musicweb10
All Divine Art reviews