paid for
advertisements

---
100th birthday of Mieczyslaw Weinberg on December 8, 2019.
Renate Eggbrecht has recorded all 3 violin Sonatas
All Troubadisc reviews
FOGHORN Classics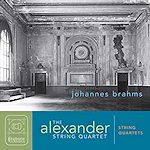 Brahms String Quartets

All Foghorn Reviews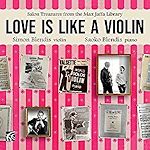 Salon Treasures from the Max Jaffa Library


Follow us on Twitter
Editorial Board
MusicWeb International
Founding Editor
Rob Barnett
Editor in Chief
John Quinn
Contributing Editor
Ralph Moore
Seen & Heard
Editor Emeritus
Bill Kenny
MusicWeb Webmaster
David Barker
Postmaster
Jonathan Woolf
MusicWeb Founder
Len Mullenger
Discs for review may be sent to:
Jonathan Woolf
76 Lushes Road
Loughton
Essex IG10 3QB
United Kingdom

jonathan_woolf@yahoo.co.uk
---
MUSICWEB INTERNATIONAL
Recordings Of The Year 2021

This is the nineteenth year that Musicweb International has asked its reviewing team to nominate their recordings of the year. Reviewers are not restricted to discs they had reviewed, but the choices must have been reviewed on MWI in the last 12 months (December 2020-November 2021).

The 136 selections have come from 29 members of the team and 71 different labels, the choices this year reflecting as usual, the great diversity of music and sources.

Of the selections, two have received three nominations:
• Simpson's symphonies 5 & 6 on Lyrita
• Gustavo Dudamel's Ives symphony cycle on DG

and five have received two:
• the PaTRAM Institute's More Honourable than the Cherubim on Chandos
• the Pagliacci/Cavalleria Rusticana pairing on Naxos
• Maliszewski's orchestral works on Dux
• the Eugene Ormandy/Philadelphia boxset on Sony
• chamber works of Nino Rota on Alpha

Of the labels, Naxos and Deutsche Grammophon headed the field with nine nominations, with BIS close behind with eight.


Click on the cover image to read the full review.
MUSICWEB INTERNATIONAL RECORDING OF THE YEAR

Choosing one recording from the more than 2000 reviews we published in the last twelve months is a near impossible task, yet pick one we must.

In some years, there is a significant composer anniversary which produces an outstanding release that makes for a suitable choice. In other years, the selection is determined by a recording which garners a significant number of nominations, both in the Recording of the Year awards, but also throughout the year as a Recording of the Month or a Recommended tag. This year the final selection met both those criteria.


Robert SIMPSON Symphonies 5 & 6 - London SO/Andrew Davis, London PO/Sir Charles Groves rec. 1973/80 LYRITA SRCD.389

So it came down to a choice between the Simpson and the Ives, both having collected three nominations - either would have been a worthy winner. The decision to pick the Simpson was made partly because it is the centenary of his birth, and because it also gained an "honourable mention" from one of the reviewers in his ROTY preamble, as well as three Recommended awards (out of three reviews) throughout the course of the year.

Read the three reviews by clicking on the cover image here, but a few quotes from those reviews are appropriate: "one of the most revelatory archive/historical discs of the year" (Nick Barnard), "the closing pages which are absolutely electrifying here" (David McDade), "a thrilling, visceral complimentary experience" (Richard Hanlon).
---
Donate and keep us afloat
New Releases
<!- Bridge end Sept 2022 -->


<!- cpo end Sept 2022 --> all cpo reviews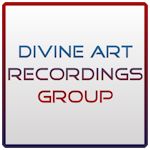 Click to see New Releases
Get 10% off using code musicweb10
All Divine Art reviews
Recordings of the Month
July 2022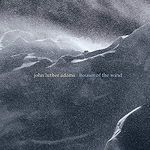 John Luther Adams
Houses of the Wind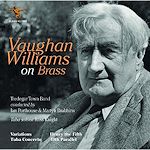 June 2022