paid for
advertisements

---
100th birthday of Mieczyslaw Weinberg on December 8, 2019.
Renate Eggbrecht has recorded all 3 violin Sonatas
All Troubadisc reviews
FOGHORN Classics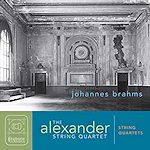 Brahms String Quartets

All Foghorn Reviews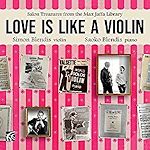 Salon Treasures from the Max Jaffa Library


Follow us on Twitter
Editorial Board
MusicWeb International
Founding Editor
Rob Barnett
Editor in Chief
John Quinn
Contributing Editor
Ralph Moore
Seen & Heard
Editor Emeritus
Bill Kenny
MusicWeb Webmaster
David Barker
Postmaster
Jonathan Woolf
MusicWeb Founder
Len Mullenger
Discs for review may be sent to:
Jonathan Woolf
76 Lushes Road
Loughton
Essex IG10 3QB
United Kingdom

jonathan_woolf@yahoo.co.uk
---
MUSICWEB INTERNATIONAL Recordings of the Year 2021

Click on the cover image to read the full review.

David McDade

Ludwig van BEETHOVEN Violin Concerto Alfred SCHNITTKE Violin Concerto No.3 - Vadim Gluzman (violin) Lucerne SO/James Gaffigan rec. 2017/20 BIS BIS-2392 SACD

Gluzman's gorgeously sweet toned playing would have been enough on its own to merit inclusion as one of my recordings of the year but add to this a subtly conceived and deeply satisfying programme making compelling sense of the Schnittke cadenzas for the Beethoven concerto and Schnittke's own third concerto and you have an absolute winner.

Gustavo DÍAZ-JEREZ Metaludios II: Books 4 & 5 - Gustavo Diaz-Jerez (piano) rec. 2020 IBS CLASSICAL IBS172021

Following up on his thrilling sequence of tone poems inspired by his native Canary Islands, Diaz Jerez himself guides us through the second volume of his fizzing extravagant reimaginings of what can be done with a piano.

Nightlight Cordelia Williams (piano) rec. 2020 SOMM RECORDINGS SOMMCD0639

A carefully thought out and moving recital crowned by a genuinely great account of the Schubert C Minor sonata D958.

Johann Sebastian BACH The Well-Tempered Consort II - Phantasm rec. 2020 LINN CKD657

A follow up to a stellar release which if anything improves on the first – illuminating arrangements played with care and exquisitely recorded – joy unconfined!

Robert SIMPSON Symphonies 5 & 6 - London SO/Andrew Davis, London PO/Sir Charles Groves rec. 1973/80 LYRITA SRCD.389

An historic release but also one that, particularly in the Fifth symphony, reveals the sheer raw power that a great performance can unleash in Simpson's music.

Northscapes Ieva Jokubaviciute (piano) rec. 2019 SONO LUMINUS DSL-92251

An imaginative showcase for contemporary piano music but also for a sumptuous pianistic talent.

Rob Maynard

This has proved, with a few exceptions, a somewhat disappointing year for ballet aficionados. In selecting my Recordings of the Year, I was certainly not spoiled for choice, although I might have included the latest filmed Royal Ballet performance of the company's much-loved Romeo and Juliet, featuring an outstanding performance from Yasmine Naghdi, had it not faced competition from the superb feature film listed below.

Romeo And Juliet: Beyond Words A film by Michael Nunn and William Trevitt - Artists of the Royal Ballet, Royal Opera House O/Koen Kessels OPUS ARTE DVD OA1294D

This version of Prokofiev's ballet takes the familiar story far beyond the confines of a theatrical stage and successfully aims to provide viewers with a more "naturalistic" experience. Outstanding individual performances are delivered in spacious indoor and open-air sets and have been stunningly filmed by expert cameramen and directors. Even though the DVD recording is a thing of great beauty in itself, I will be splashing out on a Blu-ray copy as a Christmas present to myself.


The Cellist/Dances at a Gathering Royal Ballet School, Royal Opera House O/Andrea Molino rec. 2020 OPUS ARTE Blu-Ray OABD7277D

It's back to the Covent Garden stage for The cellist, choreographer Cathy Marston's moving take on the life of Jacqueline du Pré, premiered by the Royal Ballet in February 2020. Dancing to an attractive score based on familiar pieces put together by Philip Feeney, Lauren Cuthbertson gives an outstanding performance as du Pré herself. Meanwhile, rising star Marcelino Sambé demonstrates skilful versatility – and physical flexibility – of the highest order in his portrayal of her cello.

Adolphe ADAM Le Corsaire - Ballet Company & Orchestra of Teatro alla Scala/Patrick Fournillier rec. 2018 C MAJOR Blu-ray 756304

Anna-Marie Holmes's production of Le corsaire has done much to increase that ballet's popularity among modern audiences. An earlier DVD from English National Ballet is now, I think, superseded by this one from La Scala, Milan, where lead dancers Nicoletta Manni and Timofej Andrijashenko exploit every opportunity to demonstrate the energetic virtuosity that the rollicking score demands.

Wilhelm FURTWÄNGLER Symphony No 1 - Württembergische Philharmonie Reutlingen/Fawzi Haimor rec. 2019 CPO 5553772

Never publicly performed during Furtwängler's lifetime, his first symphony has been overshadowed by the rather better-known second. On this new disc, recorded in first-rate sound that uncovers more than a few hitherto unappreciated felicities, American conductor Fawzi Haimor delivers a performance that effectively overcomes the work's structural deficiencies. As a result, this flawed but nevertheless impressive score may now be appreciated more than ever before.

Ruggero LEONCAVALLO Pagliacci Pietro MASCAGNI Cavalleria Rusticana - Brandon Jovanovich (tenor), Anita Rachvelishvili (mezzo), Netherlands PO/Lorenzo Viotti rec. 2019 NAXOS NBD0117V

The old warhorses Cav & Pag become, on this occasion, Pag & Cav, but that's far more than just a rather pointless theatrical trick. While other companies have also been known to link the two stories together on stage, the manner in which director Robert Carsen does so in this initially challenging but ultimately completely convincing Dutch National Opera production takes the process to a whole different level. Singing of the highest quality adds to a riveting experience from Amsterdam.

Stéfan ELMAS Piano Concertos 1 & 2 - Tasmanian SO/Howard Shelley (piano) rec. 2019 HYPERION CDA68319

The obscure 19th century Armenian composer Stéphan Elmas has turned out to be my unexpected discovery of the year. As the self-confessed possessor of not just a single sweet tooth but a veritable mouthful, I loved these two concertos. The disc's worth the money just for a single utterly beguiling melody in the second of them that could have come straight out of the weepiest Hollywood tear-jerker. This may not be great music but, at a time of terrible pandemic when we need both distraction and consolation, it's undeniably both affecting and effective.

Ralph Moore

This has been a very good year for Bruckner recordings, especially those which emanate from Japan, so no fewer than four of my recordings of four different symphonies are for that small but dedicated group of music-lovers who appreciate the Master of St Florian's discursive manner. The pickings in my other favourite area, vocal music, have continued to be much leaner, but two recordings in particular have stood out for me, one large-scale choral and the other an intimate recital. Sadly, nothing from the world of opera has struck me as especially commendable – although some would call Verdi's Requiem just an opera in drag.

Anton BRUCKNER Symphony No 8 - Tonkünstler Symphony Orchestra /Yutaka Sado rec. 2019 TONKÜNSTLER TON2011 SACD

This is a "monumental" account of Bruckner's grandest symphony from the same forces who previously gave us a superb account of the Ninth, enhanced by the all the verve and energy which sometimes informs a live performance but often escapes studio accounts.

Anton BRUCKNER Symphony No. 7 - Wiener Philharmoniker/Bernard Haitink rec. 2019 VIENNA PHILHARMONIC WPH-L-BH-2020

This magnificent live performance is not only superlative in its own right but forms a fitting valedictory tribute to a revered conductor, working with one of the great Bruckner orchestras to mark his retirement in his ninetieth year. His subsequent passing makes this recording all the more valuable and poignant as a tribute to his mastery.

Anton BRUCKNER Symphony No 4 - Hiroshima Symphony Orchestra/Tatsuya Shimono rec. 2020 BRAIN MUSIC OSBR37010

I chose Bruckner's Symphony No. 5 from the same stable for my ROTY 2020 and this reaches an equally high standard, so much so that I look forward to further live recordings from an orchestra and conductor who seem wholly to have absorbed what I consider to be the authentic Brucknerian idiom.

Anton BRUCKNER Symphony No 6 - BBC Philharmonic/Juanjo Mena rec. 2012 CHANDOS CHAN20221

This was a complete surprise, its release having been delayed for nine years and emanating from a source not necessarily the first associated with great Bruckner playing – but it goes to the head of my recommendations for Bruckner's Sixth symphony.

Fleur de mon âme Karen Cargill (mezzo-soprano) Simon Lepper (piano) RSNO soloists rec. 2020 LINN CKD652

My love for Karen Cargill's beautiful mezzo-soprano and attachment to French song reach their consummation in this most subtly and artfully executed recital which gives me renewed hope for the future of the art form.

Giuseppe VERDI Messa da Requiem - Jessye Norman, Agnes Baltsa, José Carreras, Yevgeny Nesterenko, Chor und Symphonieorchester des Bayerischen Rundfunks/Riccardo Muti rec. 1981 BR KLASSIK 900199

Another long-delayed surprise, this release of a forty-year-old live performance takes its place at the head of my favourite live performances, featuring four of the best soloists of yesteryear and a conductor who, when on form, has always delivered Verdian thrills.

Dan Morgan

Charles IVES Complete Symphonies - Los Angeles PO & Master Chorale/Gustavo Dudamel rec. 2020 DEUTSCHE GRAMMOPHON 4839505

My reviewing year got off to an auspicious start with the Gustavo Dudamel/LAPO set of Ives's four numbered symphonies. It's been a while since I've heard this orchestra play with such commitment and character. As for the conductor, he brings something new and refreshing to these quirky, often challenging scores. Factor in first-class engineering and you have a very desirable issue indeed.

Charles-Valentin ALKAN Complete Piano Music Vol. 4 - Mark Viner (piano) rec. 2018/19 PIANO CLASSICS PCL10207

Barrister-pianist Paul Wee's BIS/Alkan album figured high among my top picks for 2020. (Little wonder, really, for it's exceptional in every way.) This year, it's the latest instalment of Mark Viner's ongoing Alkan cycle that takes the prize. His command of the keyboard is simply astonishing, his way with this music both assured and intuitive. As for the sound, it's ideally balanced, the piano's weight, detail and dynamic reach all superbly caught.

César FRANCK Trois Pièces, Trois Chorals - Pétur Sakari (organ) rec. 2020 BIS BIS-2349 SACD

Petur Sakari is just the latest in a long line of fine organists to emerge from Finland. Indeed, his thoughtful, beautifully calibrated performance of these Franck staples reminds me of Hans-Eberhard Ross's impressive three-volume survey, the first of which made it onto my 'best of' list in 2008. Also, Lukas Kowalski's fine engineering is a treat from start to finish.

More Honourable than the Cherubim PaTRAM Institute Male Choir/Vladimir Gorbik rec. 2019 CHANDOS CHSA5287 SACD

In 2018, Reference Recordings released the PaTRAM Institute Male Voice Choir's first album, Teach Me Thy Statutes. And what an extraordinary debut is was, conductor Vladimir Gorbik drawing the most ravishing sounds from his singers. Their latest album, More Honourable than the Cherubim, is no less lovely (Chandos). And there's more good news: the Soundmirror team, who did such a fine job with that RR release, have excelled here, too.

Hector BERLIOZ Grande messe des morts - Javier Camarena (tenor), Coro Accademia Nazionale di Santa Cecilia, Concertgebouw Orkest/Sir Antonio Pappano rec. 2019 RCO LIVE RCO19006 SACD

Recordings of Berlioz's Grande messe des morts don't come around that often, so I downloaded this new Pappano/Concertgebouw one without delay. And what a revelation it turned out to be, the Dutch orchestra at their considerable best. But it's the transported singing of the Italian choir that really took my breath away. Everett Porter's recording is stunning, too.

Mike Parr

Despite the pandemic supply chain issues this was a very good year for operatic and vocal releases. I must only single out six recordings but I wish to also mention two issues that get honorable mention. Janáček's From the House of the Dead (Pristine Classical) and the recital Amici e Rivali.

Wolfgang Amadeus MOZART La Betulia liberata - Teresa Iervolino (alto), Pablo Bemsch (tenor), Sandrine Piau (soprano), Accentus Choir, Les Talens Lyriques/Christophe Rousset rec. 2019 APARTÉ AP235

I had some really fine new releases across on my desk to review in 2021. This amazing new recording by Christophe Rousset and Les Talens Lyriques was far and away the cream of the crop. Mozart's early oratorio will never sound quite the same to me again after hearing this dramatic rendition.

Pedro António AVONDANO Il mondo della luna - Fernando Guimarães (tenor), Luis Rodrigues (bass) Os Músicos do Tejo/Marcos Magalhães rec. 24-26 September 2017 NAXOS 8.660487-88

This wonderful lost opera was the biggest and happiest surprise of the year. The superlative Naxos recording is brightened by a wonderful team of young artists and the crowning achievement of the enterprise is the finest example of secco recitatives being brought to life in an innovative way. It simply demands to be heard.

Pietro Antonio CESTI La Dori - Francesca Ascioti (alto), Rupert Enticknap (counter-tenor), Academia Bizantina/Ottavio Dantone rec. 2019 NAXOS Blu-ray NBD0123V

Another lost opera that was brought to life again this year in a simultaneous CD release (on CPO) and the Naxos Blu-ray/DVD release of the same performance. Worth encountering in any format but the video edition wins the prize with a gorgeous production of this really entertaining early Baroque masterpiece.

Nikolai RIMSKY-KORSAKOV The Snow Maiden - Aida Garifullina (soprano), Yuriy Mynenko (counter tenor), Ch & O de l'Opéra National de Paris/Mikhail Tatarnikov rec. 2017 BELAIR CLASSIQUES Blu-ray BAC486

This early success of Rimsky-Korsakov has never been easy to bring off on stage. The new Blu-ray/DVD from Belair classics gives as good an account as one is likely ever to find. Dimitri Tcherniakov's production is flawed in some respects but it's hugely enjoyable nonetheless and the vocal side of things is top notch.

Ludwig van BEETHOVEN Leonore - Gwyneth Jones (soprano), James King (tenor), Vienna RSO/Carl Melles rec. 1970 ORFEO C200052

This year Orfeo did Beethoven a favour by taking the original Austrian Radio tapes and giving this marvelous recording its first ever commercial release. While not perfect in every respect, it is the most thrilling encounter I have ever had with Beethoven's earlier version of Fidelio.

Reynaldo HAHN L'Île du rêve - Hélène Guilmette, Cyrille Dubois, Münchner Rundfunkorchester/Hervé Niquet rec. 2020 ZANE BZ1042

This gorgeous work of the Belle Époque is another lost opera brought to light in a stylish recording courtesy of the Pallazetto Bru-Zane. Definitely one of the year's highlights.

Glyn Pursglove

Some discs (though they are not necessarily poor or inadequate) get quietly forgotten after being heard two or three times. Others have a 'magic' which insists on many more hearings, because each hearing reveals new subtleties, gives new pleasures and a sure promise that they will continue to do so for many years. All my choices below (there is no significance to the order in which they are listed) very definitely belong to this second group.

David LANG Love Fail – Lorelei Ensemble/Beth Willer CANTALOUPE CA21158

David Lang's Love Fail is one of the many musical 'takes' on the legend of Tristan and Isolde, though those two names nowhere appear in its libretto, put together by Lang from a number of texts, from the middle ages to the present day. It was originally written for Anonymous Four, but is here performed (superbly) by the eight female voices of the Lorelei Ensemble in a second version prepared with that ensemble in mind. The 'anonymity' of the lovers, combined with the transhistorical range of Lang's musical idioms, creates a sense of timelessness and universality, by turns haunting, emotionally intense and serene.

Wolfgang Amadeus MOZART Complete Sonatas for Keyboard and Violin - Gary Cooper (fortepiano) Rachel Podger (violin) rec. 2004/09 CHANNEL CLASSICS CCSBOX6414

This complete set of Mozart's violin sonatas, played on period instruments, balances exuberance with introspection, passion with thoughtfulness, in playing of absolute mutuality. These discs present the perfect case for 'period practice' as something which liberates, rather than restricts, expressivity. There are moments which make one feel that this music has never been performed before. Taken together these recordings offer a lifetime of richly rewarding listening, though those (I know one or two) who cannot abide the fortepiano will have to look elsewhere.

Soleil Noir: Arias by and for Francesco Rasi Emiliano Gonzalez Toro (tenor) I Gemeli rec. 2019 NAÏVE V5473

Francesco Rasi was one of the 'superstars' (though, of course, the term didn't then exist) in the foundation years of opera and, though this has often gone unmentioned, he was also a composer. This splendid and rewarding disc by the tenor Emiliano Gonzalez Toro and I Gemelli presents a collection of frequently compelling music 'by and for Rasi'. Toro proves to be a brilliant interpreter of this music (not least because he is also a masterly interpreter of the texts it sets). This disc is both a lasting joy to listen to and a fascinating exercise in historical reclamation.

Lelio COLISTA Sinfonie a tre - Ensemble Giardino di Delizie rec. 2019 BRILLIANT CLASSICS 96033

Lelio Colista was an important figure in the artistic life of Baroque Rome, much admired and well-connected. He was an accomplished singer, lutenist and guitarist, sought out by students from across Europe and in demand for some of Rome's most prestigious musical events (Athanasius Kircher described him as "in truth the Orpheus of the city of Rome"). As a composer he was praised by Corelli and others; and he was, also, custodian of the art in the Sistine Chapel (custode delle pittura della capella pontificana). Yet he has largely disappeared from modern histories of baroque music (in part, perhaps, because little of his music was published in his lifetime). This delightfully instructive disc, full of skilled counterpoint and attractive melodies, demonstrates that such neglect is unjustified.

Curt CACIOPPO Illuminations rec. 2004-2020 MSR CLASSICS MS1777

Curt Cacioppo's music draws on, and celebrates, that diversity and inclusivity which, until recently, one assumed to be characteristic of American culture. Cacioppo, in the brief biography which accompanies this CD, tells the reader that he is "inspired by the medieval poetry of Dante, aspects of Native American culture [and] the vernacular music he grew up with" and, indeed, much else. Given his attraction towards such a mixture of traditions it is not surprising to find that he is also fond of the poetry of Walt Whitman. Cacioppo's setting of lines by Whitman in 'I, madly struggling, cry' is, for me, the most successful piece on this engaging disc. The music respects Whitman's use of parallelism and repetition, without being overwhelmed by such verbal patterning. The result is a powerful work of considerable scope and contemporary relevance. Cacioppo is a composer well worth investigating.

John Quinn

2021 has been another very good year for the recording industry despite the impact of the long tail effects of the Covid emergency. There were a good number of issues that vied for inclusion in my selection of six. Amongst those that didn't quite make it were: the Ives symphonies conducted by Gustavo Dudamel, which Dan Morgan's enthusiastic review persuaded me to buy – a decision I didn't regret; David Matthews' Eighth symphony; François-Xavier Roth's revelatory account of the 'Eroica'; Roderick Williams' persuasive recording of Frauenliebe und -leben; Thomas Trotter's intégrale of Duruflé's organ music; and the penultimate instalment of Andris Nelsons' Shostakovich symphony cycle. The six releases that made it through to the final selection are as follows, in alphabetical order.

Johannes BRAHMS Symphony No 2, Academic Festival Overture - Gewandhaus O Leipzig/Herbert Blomstedt rec. 2019 PENTATONE PTC5186851

This is the second instalment in Herbert Blomstedt's Brahms cycle. It's one of the finest performances of the Second symphony that I can recall hearing in years. At every turn Blomstedt and this superb orchestra reminded me why it's my favourite Brahms symphony. The recording conveys the richness and tonal depth of the Leipzig orchestra.

Joseph CANTELOUBE Chants d'Auvergne - Carolyn Sampson (soprano) Tapiola Sinfonietta/Pascal Rophé rec. 2020 BIS BIS-2513 SACD

Carolyn Sampson sings these songs wonderfully. Her performances are delightful and very engaging. Pascal Rophé and the Tapiola Sinfonietta bring out all the vibrant colours of Canteloube's imaginative scoring. BIS's SACD sound is well-nigh ideal.

Erich Wolfgang KORNGOLD Die tote Stadt - Jonas Kaufmann (tenor), Marlis Petersen (soprano), Bayerische Staats Ch & O/Kirill Petrenko rec. 2019 BAYERISCHE STAATSOPER RECORDINGS BSOREC2001 Blu-ray

Korngold's operatic masterpiece comes in an exciting production from Munich. Terrific performances from Marlis Petersen and Jonas Kaufmann in the principal roles. Kirill Petrenko conducts superbly. This is a compelling account of the opera.

More Honourable than the Cherubim PaTRAM Institute Male Choir/Vladimir Gorbik rec. 2019 CHANDOS CHSA5287 SACD

A mixed programme of Orthodox Church music, magnificently sung. The music is moving and eloquent. The recorded sound has stunning depth and realism.

Alfred SCHNITTKE Concerto for Choir, Three Sacred Hymns Arvo PÄRT Seven Magnificat-Antiphons - Estonian Philharmonic Chamber Choir/Kaspars Putniņš rec. 2020 BIS BIS-2521 SACD

Schnittke's magnificent choral work receives a superb performance, captured in demonstration-quality sound. An outstanding SACD.

Ralph VAUGHAN WILLIAMS Symphonies 4 & 6 - London Symphony Orchestra/Sir Antonio Pappano rec. 2019/20 LSO LIVE LSO0867 SACD

A very fine performance of the Sixth Symphony and a scalding account of the Fourth. This is an impressive harbinger of what we can hope for in the relationship between the LSO and their incoming Chief Conductor.

Marc Rochester

With one exception, I find that my recordings of the year have a national theme, with programmes celebrating England, America, and France. Is it that limited travel opportunities during the pandemic have sent my ears away on journeys while my body has stayed at home? If so, they certainly came back with some treasures.

Magnificat Vol. 2 Choir of St. John's College, Cambridge/Andrew Nethsingha rec. 2019 SIGNUM CLASSICS SIGCD667

Travel – physical or aural – has no purpose if you do not appreciate what you have on your own doorstep, and for me, no music, anywhere on earth, beats settings of the Anglican evening canticles for sheer beauty and inner satisfaction. This disc of Magnificat settings written over the past century, beautifully sung by the choir of St. John's College Cambridge under Andrew Nethsingha, is proof positive of that.

Randall Goosby (violin) Roots - Zhu Wang (piano) Xavier Dubois Foley (double bass) rec. 2020/21 DECCA 4851664

If my first Disc of the Year celebrated something essentially English, middle-class, and white (and why not?), my second moves across the Atlantic to celebrate American music much of which comes from non-white composers. Randall Goosby chose a programme which reflected not only his roots, but also his passion for racial equality, and played it all with wonderful sensitivity.

A Tribute to Nicolas Kynaston Nicolas Kynaston (organ) rec. ca.1984 SELBY ABBEY ORGAN MASTERS SAOM007

One of the more significant figures in my own personal development as an organist was Nicolas Kynaston. He has now retired from public performance, so this tribute, in the guise of resurrected and remastered recordings from the early 1980s of music by Widor and Karg-Elert, came as a delightful and highly-treasured reminder of one of the great organists of my time.

L'Orgue Chambriste Quentin Guérillot (organ) Khrystyna Sarksyan (flute) Thibaut Reznicek (cello) rec. 2019 INITIALE INL07

To France for my final two discs. Having myself made something of a speciality out of performing chamber music with organ, this disc immediately took my fancy. Organist Quentin Guérillot joined forces with flautist Khrystyna Sarksyan and cellist Thibaut Reznicek, to create a lovely, atmospheric programme of original works for organ with one or other of the instruments. For the complete threesome, they added a highly effective arrangement of a movement from a Widor Symphony and commissioned a new piece from Jean-Baptiste Robin.

La clarinette Parisienne Michael Collins (clarinet) Noriko Ogawa (piano) rec. 2019 BIS BIS-2497 SACD

It was my Recording of the Month in August, and remains one of the most enjoyable, stimulating and rewarding recordings I heard in 2021. Michael Collins, in partnership with pianist Noriko Ogawa, provided this fascinating survey of music written for the clarinet by Paris-based composers at the turn of the last century. Enhanced by a superb BIS recording.

Chris Salocks

I started at MWI only in March, with a focus on multi-channel discs and downloads. Consequently, my selection of recordings of the year will be less than the full allotment of six. The choices from my own reviews (the first two listed below) subsequently became recordings of the month. The other recording on my list (in stereo only) was reviewed by no less than three of my MWI colleagues. I was very tempted to add the Chandos Belle Époque (French Music for Winds and Piano) album with the Orsino Ensemble and Pavel Kolesnikov, and volume 2 of the complete Beethoven Violin and Piano Sonatas on BIS with Frank-Peter Zimmermann and Martin Helmchen. If I'd been here for the entire year, I would have included those two recordings - but I didn't want to get greedy!

Jean SIBELIUS Symphonies 4-7, Violin Concerto & other Works - Berlin PO/Herbert von Karajan rec. 1964-82 DEUTSCHE GRAMMOPHON 4860651 CD/BDA

These celebrated recordings have been mainstays of the Deutsche Grammophon catalog ever since they were first released, but their remastering for Dolby Atmos brings a stunning new realism to the engineering, which is also apparent even when one listens via a stereo or conventional multi-channel system. And Karajan's interpretations, making full use of the BPO's unique tonal resources of that era, have stood the test of time. This set may be comprised of "friends from recorded history", but, with the superb new remastering, the recordings sound newly minted.

Anton BRUCKNER & Michael HAYDN Motets - MDR Leipzig Radio Choir/Philipp Ahmann rec. 2020 PENTATONE PTC5186868 SACD

This album contains some of the highest quality unaccompanied choral singing I've heard on a recording, notable for its outstanding balance among the parts, with the singers perfectly distanced from the microphones and with a perfect balance between direct and reflected sound. In addition, it may be for some listeners (as it was for me) the introduction to the outstanding choral music of Michael Haydn, from which Bruckner's much better known choral music constitutes a direct line of descent. Magnificent!

Trios from the City of Big Shoulders Works by Bacon & Sowerby - Lincoln Trio rec. 2020 CEDILLE CDR90000203

As mentioned above, this recording was the subject of no less than three highly complimentary reviews by my MWI colleagues. My own interest in the album derives perhaps from a bit of nepotism, since composer Ernst Bacon was my father-in-law. He wrote his Trio No. 2 in 1987, a time when music notation software was just beginning to be released for home computers, and my wife (his daughter) and I undertook the laborious task of doing a pre-MIDI transcription of his autograph of this work into professional-looking (at least we thought so!) printed music. It was wonderful for me finally to hear this music after so many years, and I found the performance of the Lincoln Trio surpassed my most optimistic expectations!

Simon Thompson

The Sweetest Songs - Music From the Baldwin Partbooks III Contrapunctus/Owen Rees rec. 2016 SIGNUM CLASSICS SIGCD633

The final instalment of Contrapunctus' trilogy celebrating the Baldwin Partbooks, gorgeously sung and recorded, brought me much hope and spiritual consolation during the darkest parts of last winter's lockdown. The whole trilogy is something to treasure.

Ksenija Sidorova (accordion) Piazzolla Reflections NDR Elbphilharmonie O/Thomas Hengelbrock rec. 2012/18 ALPHA 664

I'd never knowingly come across a bandoneon concerto before, but Ksenija Sidorova's disc celebrating Piazzolla's centenary made me realise what I've been missing out on. Certainly the biggest toe-tapper of a disc that I've heard all year.

Ruggero LEONCAVALLO Pagliacci Pietro MASCAGNI Cavalleria Rusticana - Brandon Jovanovich (tenor), Anita Rachvelishvili (mezzo), Netherlands PO/Lorenzo Viotti rec. 2019 NAXOS NBD0117V

The best pairing I've seen on film of opera's most famous twins. Robert Carsen's production is a radically fresh interpretation, but it works really well, and it's wonderfully sung and conducted.

Johan van Veen

Making a selection of discs of the year is not easy, not because of a lack of good recordings, but because there are quite some which deserve to be included, but have to be omitted because one can only nominate six discs. After much deliberation, this is my choice.

Johann Georg PISENDEL New Sonatas - Scaramuccia rec. 2020 SNAKEWOOD EDITIONS SCD202100

This disc had to be in my list, as it is an ideal combination of creative programming, based on thorough musicological research, and excellent and even exciting performances. Pisendel, concertmaster of the famous Dresden court orchestra, is a key figure in German music history, and it is nice that he is now also given more credit as a composer.

Marc-Antoine CHARPENTIER Messe à quatre choeurs - Ensemble Correspondances/Sébastien Daucé rec. 2019 HARMONIA MUNDI HMM902640

Marc-Antoine Charpentier, one of my favourite composers, was strongly influenced by the Italian style. This production brings some music which he may have heard during his stay in Italy, and ends with his own impressive Mass for four choirs. The programme includes many excellent pieces and the performances are superb.

Philipp Heinrich ERLEBACH Lieder - Le Banquet Céleste/Damien Guillon (alto) rec. 2020 ALPHA 725

About forty years ago I first heard a piece by Erlebach and I was immediately hooked. It was with great pleasure that I heard Damien Guillon sing some of his songs live, and this disc confirms the quality of Erlebach's songs and Guillon's performances. Given that so much of Erlebach's music has been lost, we should be happy that these songs have been preserved.

Septem Dies - Music at Prague University 1360-1460 Schola Gregoriana Pragensis/David Eben, Corina Marti (clavisimbalum) rec. 2019 SUPRAPHON SU4282-2

This disc offers a most fascinating account of the musical world at and around Prague University. The programme does not only contribute to our knowledge of musical history, but also gives some idea about intellectual and cultural life at a university in the late Middle Ages. The singing is of the highest order, and the production is exemplary.

Alessandro, Domenico & Francesco SCARLATTI Sonatas & arrangements - Les Récréations rec. 2020 RICERCAR RIC422

Four most intriguing sonatas for strings without harpsichord by Alessandro Scarlatti - something between renaissance consort music and the classical string quartet. They are superbly performed here, and the players have set them into a musical and historical context that makes much sense.

Tobias ZEUTSCHNER Weihnachtshistorie - Weser-Renaissance Bremen/Manfred Cordes rec. 2020 CPO 555 368-2

I could select a disc by Weser-Renaissance every year, as it is one of the world's best ensembles in the field of German music of the 16th and 17th centuries. This time it is especially the composer and his music, which has motivated me to select this disc, which includes a very fine Christmas Oratorio. The rest of the programme is just as good, and the performances are exemplary.

Michael Wilkinson

This for me has been a lean year – there have been many recordings I have enjoyed, but few that have become essential listening. I have listened to several reissues of considerable stature, not least from giants such as Kubelik and Klemperer, but I shall restrict myself to naming four recordings.

Nordic Rhapsody Johan Dalene (violin) Christian Ihle Hadland (piano) rec. 2020 BIS BIS-2560 SACD

Nordic Rhapsody, a glorious collection of duets for violin and piano, was quite outstanding, wonderfully played and in superb sound.

Krzysztof PENDERECKI String Quartets Nos 1-4, String Trio - Tippett Quartet rec. 2020 NAXOS 8.574288

I was bowled over by two recordings of the Penderecki String Quartets, different in emphasis, but each superb and insightful, each with different couplings. These works, laconic but intense, deserve the greatest possible currency. Congratulations are in order for the poise and insight of the Tippett Quartet who meet the considerable technical and emotional demands with aplomb.

Krzysztof PENDERECKI String Quartets Nos 1-4, Clarinet Quartet - Silesian String Quartet, Piotr Szymyślik (clarinet) rec. 2012/21 CHANDOS CHAN20175

I said in the Naxos review that "it is hard to imagine better or more committed performances", yet a short time later, I was forced to conclude that the Silesian Quartet is superior by a very small margin. However, I would not be without either set.

Nino ROTA Chamber Music - Emmanuel Pahud (flute) Paul Meyer (clarinet) Éric Le Sage (piano) rec. 2020 ALPHA 746

Special also was a collection of chamber works by Nino Rota, including his magnificent Nonet, worthy to stand beside those of Spohr and Martinů – sensitive playing alive to the nuances of every piece in idiomatic performances.

Jonathan Woolf

The last few years have seen an intensification in the production of massive box sets, devoted to conductors, orchestras and artists as much as composer-focused ones. When I was younger, and vinyl was king, I seldom bought box sets. How could one justify spending so much money given, in all honesty, you'd never play most of their contents? Now I can't get enough of the things; magnificent, huge retrospectives enable a musician's legacy to be served up at a competitive price. Being more mature, I now play through the whole box. Well, actually…

Igor Markevitch (conductor) The Deutsche Grammophon Legacy rec. 1953-1965 No texts ELOQUENCE 4841659

Markevitch is a rare example of a conductor who very seldom disappointed in the studio. Eloquence has also released his Philips recordings and there's an 18 CD Warner-Erato box with his EMI legacy. The DG box offers an ideal entry point in a rich variety of repertoire but if you have any interest in great conductors and an overlooked Parisian orchestra, you need to listen to Markevitch.

Eugene Ormandy and the Philadelphia Orchestra The Columbia Legacy rec. 1944-58 SONY CLASSICAL 19439757482

For the first time in my two-decade Recording of the Year selection, I have chosen something that I didn't review. Rob Cowan did the honours for this unmissable mega box – Ormandy's superbly remastered monos with a huge arsenal of music never previously available on CD. Overlook my strictures about never playing box sets; this one is a grain store that will last a lifetime.

Artur Rodziński (conductor) New York Philharmonic - The Complete Columbia Album Collection rec. 1944-50 SONY CLASSICAL 19439787752

By comparison with the Ormandy and its 120 CDs, this Rodziński box offers a mere 16. His reputation as a gun-toting crackpot has served to convince some people that his recordings must therefore be eccentric and wilful. Listen to these New York recordings and admire instead his directness and musical sanity. Great production and remastering values only deepen the pleasures of this box.

William Primrose (viola) Baroque Sonatas and Encore Pieces - Joseph Kahn, Earl Wild, Franz Rupp (piano) rec. 1939/41 BIDDULPH 85005-2

The great Scottish violist William Primrose was at the height of his powers in the years 1939-41 when he recorded these small-scale pieces and many of them are previously unissued. Quite why is a mystery to me as his dextrous virtuosity and tonal subtlety will reward close listening. This is an important addition to his discography and indeed to the legacy of the viola on record.

Matchbox Bluesmaster Series Set 1 Country Blues and Ragtime Blues Guitar rec. 1926-30 MATCHBOX MSESET1

I don't just review classical music and thought that for the first time I should select from my jazz and blues listening. True to form though, not content with a single disc, I've gone for a 6 CD box that celebrates Matchbox's vast LP trove of early blues. The digitized recordings on this first box are part of a projected sequence of seven 6 CD boxes. This offers a panorama of blues roots and you'll get the late Paul Oliver's wonderful notes too.

Leslie Wright

As with 2020, five discs made it to my top list this year and I reviewed all but one of these. There were three others that nearly made the list, namely the Brahms Horn Trio with Alec Frank-Gemmill (BIS), Gershwin's Piano Concerto and other American works (Naxos), and Richard Strauss Burleske and Franck Variations symphoniques with Ekaterina Litvintseva (Profil). While it was encouraging to see concert halls opening up, most of my year was again spent listening to recordings.

Silver Age Works by Scriabin, Prokofiev & Stravinsky - Daniil Trifonov (piano) Mariinsky O/Valery Gergiev rec. 2019 DEUTSCHE GRAMMOPHON 483 5331

Whether or not one can identify any particular piece with the Silver Age, the staggering performances of works by prominent Russian composers of the twentieth century are clearly worth the price of admission. The two-disc set contains solo works by Prokofiev and Stravinsky, including transcriptions of pieces from the latter's Petrushka and The Firebird, and concertos by Scriabin and Prokofiev. Trifonov's virtuosity leaves nothing to be desired, serving the music rather than the other way around.

Peter LIEBERSON The Six Realms, Songs of Love and Sorrow - Anssi Karttunen (cello) Gerald Finley (bass-baritone) Finnish RSO/Hannu Lintu rec. 2019 ONDINE ODE1356-2

These songs may be viewed as a companion piece to the Neruda Songs Lieberson composed for his late wife, Lorraine Hunt Lieberson. The Songs of Love and Sorrow are a tribute to her, but were composed for baritone Gerald Finley and are every bit as memorable. Finley has the perfect voice for them and is wonderfully accompanied by the Finnish Radio Symphony under Hannu Lintu. The other work here, The Six Realms for amplified cello and orchestra, is also one of Lieberson's major compositions and it, too, receives a powerful performance by Anssi Karttunen and the orchestra.

John-Henry Crawford (cello) Dialogo - Victor Santiago Asuncion (piano) rec. 2019 ORCHID CLASSICS ORC100166

For John-Henry Crawford's CD debut the cellist chose three masterpieces by Brahms, Ligeti, and Shostakovich that have been frequently recorded. Crawford's outstanding performances, well partnered in the Brahms and Shostakovich by pianist Victor Santiago Asuncion, can stand comparison with the best of his predecessors. His big cello tone, both warm and intense as required, resonates throughout.

Francisco COLL Violin Concerto & other orchestral works - Patricia Kopatchinskaja (violin) Luxembourg PO/Gustavo Gimeno rec. 2019/20 PENTATONE SACD PTC5186951

Rising star composer Francisco Coll has the perfect vehicle to express his musical ends in violinist Patricia Kopatchinskaja, for whom he composed his Violin Concerto. She meets the challenges of this formidable work head on with dazzling results. More immediately appealing are the Four Iberian Miniatures, also for violin and orchestra, where Kopatchinskaja can really let her hair down. The remainder of the disc, in state-of-the-art sound, contains other impressive orchestral pieces of this promising composer.

Four Visions of France Daniel Müller-Schott (cello) Deutsches SO Berlin/Alexandre Bloch rec. 2019 ORFEO C988211

This was a particularly good year for cello recordings and thus I have chosen this one of French works played by Daniel Müller-Schott with the DSO Berlin under Alexandre Bloch. A well-conceived programme, wonderfully performed and recorded, it includes the less-exposed concertos of Lalo and Honegger as well as Saint-Saëns' popular First Concerto and the Fauré Élégie. While I was familiar with most of the music, the Honegger Concerto was indeed a most pleasant surprise for me.
---
Donate and keep us afloat
New Releases
<!- Bridge end Sept 2022 -->


<!- cpo end Sept 2022 --> all cpo reviews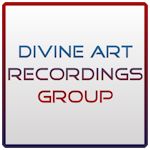 Click to see New Releases
Get 10% off using code musicweb10
All Divine Art reviews
Recordings of the Month
July 2022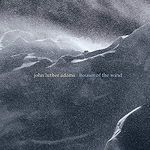 John Luther Adams
Houses of the Wind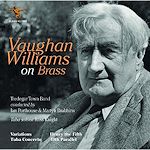 June 2022