paid for
advertisements

---
100th birthday of Mieczyslaw Weinberg on December 8, 2019.
Renate Eggbrecht has recorded all 3 violin Sonatas
All Troubadisc reviews
FOGHORN Classics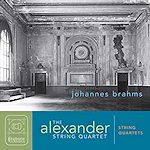 Brahms String Quartets

All Foghorn Reviews


Follow us on Twitter
Editorial Board
MusicWeb International
Founding Editor
Rob Barnett
Editor in Chief
John Quinn
Seen & Heard
Editor Emeritus
Bill Kenny
MusicWeb Webmaster
David Barker
Postmaster
Jonathan Woolf
MusicWeb Founder
Len Mullenger
Discs for review may be sent to:
Jonathan Woolf
76 Lushes Road
Loughton
Essex IG10 3QB
United Kingdom

jonathan_woolf@yahoo.co.uk
---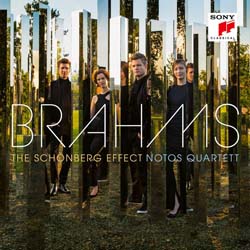 Support us financially by purchasing from
Johannes BRAHMS (1833-1897)
Piano Quartet No. 1 in G minor, op. 25 (1861) [39:50]
Symphony No. 3 in F major. Op. 90 (1883, arr. Andreas N. Tarkmann) [32:06]
Notos Quartett
rec. April 2020, Kammermusiksaal, des DLF, Cologne, Germany
SONY 19439848002 [72:00]

There are a few matters to deal with prior to getting down to the key thing here, the music. First, the title, "The Schoenberg Effect" is a tad misleading. There is no Schoenberg on this CD and the work that he orchestrated, sometimes nicknamed "Brahms' Fifth Symphony", the First Piano Quartet, is presented in its original version. Secondly, this is the second CD by the Notos Quartett described as a "fantastic ensemble" by Zubin Mehta, who played the double bass in the famous Christopher Nupen "Trout" film with Du Pré, Barenboim, Zukerman and Perlman. They are that fairly rare breed, a designated piano quartet; most recordings of this Brahms gem, come from specially formed group of four individuals; a piano trio, like the illustrious Beaux Arts Trio with an added viola, or, occasionally, a string trio plus pianist. From specialist piano quartets, I have splendid recordings from the Demus, featuring Susan Tomes, later in the Floristan Trio, from the late 1980's Virgin Classics, and also one from lesser-known Festival Quartet, who recorded for RCA Living Stereo. The Notos Quartett were formed in Berlin in 2007 and released a highly adventurous debut disc in 2017 entitled "Hungarian Treasures" featuring Dohnányi, Kodaly and a very rare work from a 17-year-old Bartok. This CD has been sent to me by their cellist Philip Graham. I have not yet reviewed it, but I am looking forward to auditioning it soon.

This co-production with Deutschlandfunk Kultur starts with a highly vigorous and involved performance of Brahms' relatively youthful first Piano Quartet. Whether he was stimulated by his mentor Robert Schumann's sublime Piano Quartet, particularly the slow movement, I don't know but it is certainly an uneasy work with both the angst and the melody one associates with Brahms. Unkind critics, as Karl Böhmer points out in the excellent notes, described the work in such terms as "Desolation, tempest, horror frost, annihilation and hopelessness". Schoenberg apparently was inspired to orchestrate this work, and I think successfully, because, according to reviewer Erica Jeal in "The Guardian", he was irritated by loud pianists who obscured the string detail: "I wanted to hear everything at once," he stated, "and this I have achieved." Certainly, the pianist here, Antonia Köster, cannot be said to be over-dominant; the four instrumentalists play very much as an equal ensemble. The highlights are in the forceful Allegro, the delightful and typically wistful Intermezzo. The Notos really get hold of the third movement Andante con moto which could emanate only from Brahms, and is why he is a favourite composer. Here, the pianist is so empathetic and reflects the composer's passion. Certainly, in this movement, the music can seem too "big" for the four instruments, but personally I find it near-perfection and feel that a bigger ensemble would be detrimental to it. The Rondo goes with real Hungarian bravado and swing. This is one of Brahms' finest chamber works; we must accept that he was less successful in string quartets. The musicians are totally inside this music and produce a very exciting sound; some poignant cello from Philip Graham is very well captured by the engineers. All in all, this is a resounding success. certainly, up with the very many other fine recordings. I'd love to hear them perform it live; there are short examples on "You Tube".

Many recordings of the piano quartet have one of the other three as a coupling; here, we have the novel idea of an arrangement of Symphony No. 3 by Andreas Nikolai Tarkmann, made specifically for the Notos Quartett. My first impression of the opening movement Allegro con brio was that the music was too big for a piano quartet and that they were being pressured into being a mini-orchestra rather than a chamber ensemble. Subsequent listens have clarified the issue somewhat; my feeling now is that if it is going to be performed this way, it could hardly be done better than it is here. Brahms' Third Symphony is a wonderful work, the composer in his sunniest mood and perhaps influenced by his close friend Dvorak who, by the same token, was certainly affected when he composed the dramatic Seventh Symphony. One listens in awe as this young ensemble plays this intricate work as if it were the most natural thing in the world. The second movement Andante is one of Brahms' most heartfelt creations. Here again, there is some lovely playing from pianist Antonia Köster, but as fine as Tarkmann's transcription is, I still miss the orchestral sound which a chamber ensemble cannot fully replicate. The Poco Allegretto is undoubtedly a success and the final Allegro is a real tour de force with the Notos playing their hearts out, displaying spontaneity but also precision, and real emotion coupled with finesse. While I would usually want to hear the symphony in its orchestral glory, as we did a few years ago with The Royal Liverpool Philharmonic Orchestra live in Preston - halcyon days - this version will certainly be played. The final bars are most effecting and illustrate the skill, enthusiasm and sincerity of this young group.

These are two undoubted masterpieces, one, not the obvious, but in different attire. This is a highly enjoyable CD; I look forward to hearing their interestingly original debut and more in the future. Certainly, the outlook for them is bright.

David R Dunsmore

Notos Quartett: Sindri Lederer (violin); Andrea Burger (viola); Philip Graham (cello); Antonia Köster (piano).

---
| | |
| --- | --- |
| | |
Donate and keep us afloat
New Releases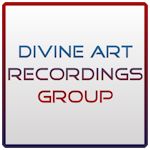 Click to see New Releases
Get 10% off using code musicweb10
All Divine Art reviews
Recordings of the Month
May2022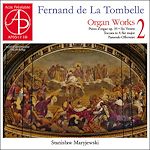 April2022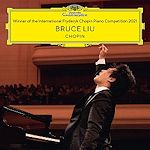 Chopin Bruce Liu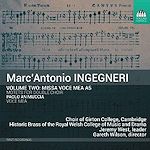 Ingeneri Volume 2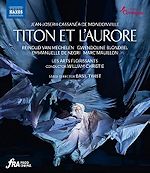 Mondonville - Titon et L'Aurore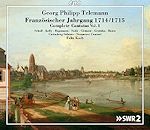 Telemann - French Cantatas 1