paid for
advertisements

<!- Forgotten to FEb 2023-->
FOGHORN Classics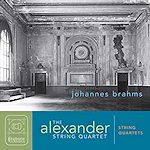 Brahms String Quartets

All Foghorn Reviews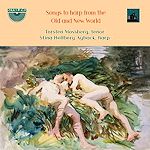 Songs to Harp from
the Old and New World

all Nimbus reviews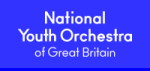 Follow us on Twitter
Editorial Board
MusicWeb International
Founding Editor
Rob Barnett
Editor in Chief
John Quinn
Contributing Editor
Ralph Moore
Webmaster
David Barker
Postmaster
Jonathan Woolf
MusicWeb Founder
Len Mullenger
MUSICWEB INTERNATIONAL Recordings of the Year 2016

Click on the cover image to read the full review.

Rob Maynard

This year seems to have seen a slowdown in releases of the Blu-Ray/DVD/CD ballet releases in which, as a MusicWeb International reviewer, I tend to specialise. Thankfully, however, one or two of them turned out to be outstanding enough to warrant an accolade here. A couple of very enjoyable CDs of less often heard orchestral works round off my 2016 selection.

Napoli Royal Danish Ballet School Det Kongelige Kapel/Graham Bond rec. 2014 OPUS ARTE DVD OA1195D

Long the signature work of the Royal Danish Ballet, Napoli gets a modern makeover here, with the action updated to the 1950s and a newly-commissioned second Act. Superbly performed, it's irresistible foot-tapping fun. It has been brilliantly filmed too, especially in the very busy finale that brings the house down. Undoubtedly the best ballet release of the year.

Adolphe ADAM Giselle - Tasmanian SO/Nicolette Fraillon rec. 2013/15 ABC CLASSICS 481 1710

This orchestra and conductor regularly support The Australian Ballet in live performances of Adam's familiar score, so their account is very much a danceable one. Fascinating bonus tracks even offer alternative interpretations that might be deployed to suit individual artists' styles, while top class sound makes this an even more attractive proposition.

Nikolay RIMSKY-KORSAKOV Symphonies 1 & 3 - Berlin RSO/Gerard Schwarz rec. 2015 NAXOS 8.573581

Two of Rimsky's symphonies, both long overshadowed by the ever popular Scheherazade, Capriccio Espagnol and the Russian Easter Festival Overture, receive expert performances here. Enhanced by fine Naxos recording, Schwarz's way with the third symphony, in particular, offers striking and thought-provoking contrasts to the versions that many of us have lived with for years.

Joseph LANNER Viennese Dances - O de Cannes/Wolfgang Dörner rec. 2015 NAXOS 8.573552

A self-indulgent choice, perhaps. Lanner certainly wasn't aiming to write music for posterity. Rather, as a jobbing composer, he turned out a constant flow of waltzes, polkas and other dances. While many were slight and ephemeral, they nonetheless proved very popular in Vienna's ballrooms. The accomplished orchestra and conductor, new to the Naxos label, do the composer proud.

La Reine Morte O Ntl du Capitole/Koen Kessels rec. 2015 OPUS ARTE DVD OA1201D

Set skilfully to various Tchaikovsky extracts, Kader Belarbi's ballet recreates a tragic and even bizarre episode of 14th century Portuguese history. Strikingly set and accessibly choreographed, the ballet offers a succession of striking visual images. The Toulouse company's performance, expertly captured in this recording, could hardly be bettered.

Kirov Classics Mariinsky Theatre O/Viktor Fedotov rec. 1991 ARTHAUS MUSIK 101799 Blu-ray

These genuinely "classic" performances have been issued several times before, but I include them here because, remastered in Blu-ray format for the first time, they look better than ever. The veteran Viktor Fedotov's idiomatic conducting ensures the musical integrity of every piece while the Kirov company is captured at its peak in something of a golden age. /p>

Ralph Moore

It has been a strong year for Mahler recordings in general and I am sure our late, lamented expert Mahler contributor Tony Duggan would have heartily welcomed some of the them. My two favourites are both "performance versions" of the 10th, which is surely coming into its own as a central repertoire work. We are also seeing a more balanced and tolerant attitude emerge to what "period" really means, hence my advocacy of Gerd Schaller's Beethoven with reduced forces which in no way emasculate or miniaturise the music.

Ludwig van BEETHOVEN Symphonies 3, 4 & 7 - Philharmonie Festiva/Gerd Schaller rec. 2013/14 PROFIL PH15030

Gerd Schaller's Beethoven is a revelation in that he manages to marry a very modern "period" sensibility with a deep respect for past performance traditions. Maestro Schaller is surely one of the most interesting and innovative conductors before the public today and I heartily endorse his work in Buckner and a host of fascinating recordings for the Profil label.

Gustav MAHLER Symphony No.10 (Cooke edn) Seattle Symphony/Thomas Dausgaard rec. 2015 SEATTLE SYMPHONY MEDIA SSM1011

Gustav MAHLER Symphony No.10 (Gamzou edn) International Mahler O/Yoel Gamzou rec. 2011 WERGO WER5122-2

Two completions of Mahler's Tenth Symphony command the attention of any committed Mahlerian. Their outcomes are very different but I find them equally valid and satisfying, doing honour to Mahler's last thoughts before his premature demise.

Richard WAGNER Tristan und Isolde - Ramon Vinay (tenor), Birgit Nilsson (soprano), Steersman Metropolitan Opera Ch & O/Karl Böhm rec. 1960 PRISTINE AUDIO PACO135

Andrew Rose continues to revitalise vintage recordings with the application of his quasi-miraculous Ambient Stereo and XR remastering engineering techniques and this live "Tristan" is a gift to the many adherent of this masterwork, starring two of the greatest of all exponents of the eponymous leading roles.

Dan Morgan

Not a prolific year, but even so it's been tough choosing just six recordings from those did come my way. On the cutting room floor were: Xiayin Wang's Tchaikovsky and Khachaturian concertos (Chandos); Poulenc piano solos and duos from Lucille Chung and Alessio Bax (Signum); Janáček's Glagolitic Mass, Adagio for Orchestra, Ave Maria and Our Father from Ed Gardner (Chandos); Shostakovich 5, 8 and 9 from Andris Nelsons and the Boston Symphony (Deutsche Grammophon); Steven Osborne's Crumb and Feldman (Hyperion); Cançons i danses catalanes, a guitar recital by Franz Halász (BIS); two Ives recordings from Seattle on their house label and the Leonard Slatkin/Detroit coupling of Copland's Hear Ye! Hear Ye! and Appalachian Spring (Naxos). Now for my six picks, in review order.

Camille SAINT-SAËNS Piano Concertos 2 & 5 - Louis Schwizgebel (piano) BBC SO/Fabien Gabel, Martyn Brabbins rec. 2014/15 APARTÉ AP112

My reviewing year got off to a cracking start with Aperté's coupling of two Saint Saëns piano concertos, played by the Swiss-Chinese pianist Louis Schwizgebel. Ably supported by the BBC Symphony Orchestra under Fabien Gabel and Martyn Brabbins he charms and dazzles at every turn. My original sign-off says it all: 'I don't expect to hear better account of these concertos any time soon; yes, Louis Schwizgebel really is that good.'

Gustav MAHLER Symphony No. 1 - Bavarian RSO/Yannick Nézet-Séguin rec. 2014 BR KLASSIK 900143

It's been a while since Mahler figured in my pick of the year's best, so I'm delighted the drought has been broken with an exceptional account of the First Symphony with Yannick Nézet-Séguin and the Bavarian Radio Symphony Orchestra. Naturally paced and nicely shaped this is a refreshing, largely unmannered take on a work that seldom gets the performance it deserves. Up there with Walter, the later Kubelik, Levine and the live Tennstedt. The Bavarian Radio engineers also deserve the highest praise.

The Aeolian Organ at Duke University Chapel Christopher Jacobson (organ) rec. 2015 PENTATONE PTC5186577 SACD

My annual parade wouldn't be complete without at least one organ release. Saved from destruction some years ago this is a fabulous instrument, whose lovely, refined character shines forth in this well-chosen programme. The warm, spacious Soundmirror recording is sensational, making this an 'absolute must for organ fans'.

Dmitri SHOSTAKOVICH Symphony No. 5 - Berlin SO/Kurt Sanderling rec. 1982 BERLIN CLASSICS 0300750BC

A few years ago an irate reader took me to task for including a reissue amongst my final six. I make no apologies for choosing a newly remastered version of Kurt Sanderling's Shostakovich 5, recorded with the Berlin Symphony Orchestra in 1982. Like Nézet-Séguin's Munich Mahler this performance is free of all bloat and cliché, expressive underlining or faux hysteria. The result is a deeply personal, very human account of this much-loved work. Excellent sound, too.

Marcel TYBERG Masses - Christopher Jacobson (organ), South Dakota Chorale/Brian A. Schmidt rec. 2016 PENTATONE PTC5186584 SACD

My reviewing year peaked with yet another Pentatone release, the premiere recording of two Masses by Marcel Tyberg. It's difficult not to be swayed by the composer's tragic story – he died in a Nazi death camp – but I'm sure that even the innocent listener would be moved by these direct yet heartfelt pieces. Organist Christopher Jacobson and the South Dakota Chorale, led by Brian A. Schmidt, deliver performances of thrilling heft and beauty. The DSD64 download is simply epic.

America Again Lara Downes (piano) rec. 2016 SSONO LUMINUS DSL-92207

Last, but by no means least, is America Again, a collection that features the extremely talented pianist Lara Downes (Sono Luminus). Beautifully played and superbly recorded the programme celebrates everything that's good about America; this seems especially important at such a tumultuous time. I listened to both the 24/192 and DSD128 downloads, and while the first sounds excellent the second is significantly better; indeed, I'd say it sets new standards for piano recordings.

John Quinn

2016 has brought a rich crop of releases and, as ever, the problem with our Recordings of the Year feature is deciding which discs to leave out. Among those which only narrowly missed the final cut was Hannu Lintu's collection of orchestral music by Erkki Melartin (Ondine), which was my discovery of the year. Among distinguished choral issues that came my way was the Nonsuch Singers' debut disc that included Gabriel Jackson's remarkable To the field of stars (Convivium). Equally noteworthy were the terrific first recording of Sir James MacMillan's Since it was the Day of Preparation (Delphian) and Ex Cathedra's excellent presentation of Alec Roth's entertaining A Time to Dance (Hyperion). I was seriously impressed by a disc of choral music entitled Meditatio by an elite chamber choir from Iceland, Schola cantorum Reykjavicensis (BIS). I greatly admired the last instalment of Osmo Vänskä's new Sibelius cycle, which included Symphonies 3, 6 and 7 (BIS); so much so that I promptly bought the previous two volumes in the series. Here, in alphabetical order, are the discs that have really stood out for me this year.

Hans ABRAHAMSEN let me tell you Barbara Hannigan (soprano), Bavarian RSO/Andris Nelsons rec. 2015 WINTER & WINTER 910 232-2

How could I not nominate this disc? Leslie Wright's review alerted me to this extraordinary work and the equally extraordinary performance of soprano Barbara Hannigan. Acquiring a copy set me up nicely to hear the work live in August when Mirga Gražinytė-Tyla included it in her debut concert as Music Director of the City of Birmingham Symphony Orchestra. Miss Hannigan was also the soloist then. Abrahamsen's score is richly imagined and the orchestral palette, superbly rendered by Nelsons and his players, is never less than absorbing to hear. Barbara Hannigan sings the demanding solo part wonderfully. This is contemporary music of distinction and both the performance and the recorded sound really do the work justice.

Sir Lennox BERKELEY Stabat Mater and other works - The Marian Consort, Berkeley Ensemble/David Wordsworth rec. 2016 DELPHIAN DCD34180

By sheer coincidence two recordings of Berkeley's marvellous setting of the Stabat Mater arrived within weeks of each other. The archive performance conducted by Norman Del Mar, issued by Lyrita from the Itter Collection, is an important release. However, this superb Delphian disc, the work's first commercial recording, is the obvious library choice. The performance is flawless and wonderfully intense and the recorded sound presents the performance ideally. Hearing a fine performance such as this leaves me astonished that the Stabat Mater has been so neglected.

Aaron COPLAND An Outdoor Overture, Billy the Kid, El Salón México, Rodeo - Colorado Symphony/Andrew Litton rec. 2014 BIS BIS-2164 SACD

The attraction of Andrew Litton's excellent Copland collection is enhanced because he offers the complete ballet scores for both Billy the Kid and Rodeo so we hear more music than is often the case. The performances are superb throughout the programme, the Colorado Symphony offering spirited and accomplished playing. Litton conducts with vitality and evident empathy for the music while the BIS recording presents the music in terrific sound. This highly entertaining disc brings the Great American West vividly to life. I hope BIS will give us more Copland from this team.

Gustav MAHLER Symphony No. 1 - Bavarian RSO/Yannick Nézet-Séguin rec. 2014 BR KLASSIK 900143

I described this as one of the finest performances of Mahler's First that I've ever heard and that remains my opinion. Everything about this release is outstanding. The Bavarian orchestra offers playing of finesse, vitality and great virtuosity while Yannick Nézet-Séguin's conducting is perceptive and fresh. To cap it all, the BR Klassik recording is superb, conveying the performance in very natural and exciting sound.

Claudio MONTEVERDI Vespro della Beata Vergine - Monteverdi Ch, English Baroque Soloists/Sir John Eliot Gardiner rec. 2014 ALPHA 705 CD/DVD

Filmed at a live performance in the magnificent surroundings of La Chapelle Royale de Versailles in 2014, this account of Monteverdi's Vespers celebrated, almost to the day, the occasion when John Eliot Gardiner, as he then was, conducted this same work in the Chapel of King's College, Cambridge in March 1964. That was the inaugural appearance of his Monteverdi Choir. Today the Monteverdi Choir is one of the world's foremost professional vocal ensembles and this superb performance shows us why they and Gardiner are so highly regarded. Here Gardiner brings Monteverdi's masterpiece thrillingly to life and the performance has been accorded a worthy audio and visual recording. This is memorable.

Dmitri SHOSTAKOVICH Symphonies 5, 8 & 9, Hamlet - Boston SO/Andris Nelsons DEUTSCHE GRAMMOPHON 479 5201

This is the second instalment of what has now, thankfully, become a projected complete cycle of the Shostakovich symphonies. The set, taken from live performances, includes excellent accounts of the Fifth and the Ninth symphonies. What sets the seal on this distinguished release is a magnificent performance of the epic Eighth Symphony. Nelsons is a very fine and perceptive interpreter of Shostakovich and the Boston Symphony really delivers the goods for him.

Marc Rochester

My first year of contributing to MusicWeb International has seen me review an extraordinarily wide range of discs and while I would have loved to include the fabulous second volume of the BBC Philharmonic, John Wilson and Chandos survey of Copland's Orchestral Works and include in my selection the magnificent box set of English Symphonies from Lyrita, I am still left with an astonishing variety of wonderful recordings to look back on.

Wolfgang Amadeus MOZART Piano Concertos 17 & 18, Divertimento - Jean-Efflam Bavouzet (piano) Manchester Camerata/Gábor Takács-Nagy rec. 2016 CHANDOS CHAN10929

First of these is the gloriously life-affirming and spirited recording of Mozart Piano Concertos from Jean-Efflam Bavouzet and the Manchester Camerata under the wonderfully genial direction of Gábor Takács-Nagy. The astonishing cadenzas Bavouzet adds to the G major Concerto gave me the biggest musical smile of the year.

Antonio VIVALDI Laudate! - Johannette Zomer (soprano) Tulipa Consort rec. 2015 CHANNEL CLASSICS CCS38216

Turning to a group making their debut on CD this year, I was enormously impressed with the instrumentalists of the Tulipa Consort and the soprano Johanna Zomer. Of course, the secret here is that Zomer hand-picked the players to ensure a common approach to interpretative issues. This clearly worked, for there is a tangible empathy between them all in these Vivaldi pieces.

Baroque Passion Works by Bach, Goldberg, Handel, Hasse & Telemann - Elisabeth Schwanda (recorder), Bernward Lohr (harpsichord) rec. 2015 RONDEAU ROP6107

Staying with Baroque music, one of the really interesting discs to emerge this year came from the recorder/harpsichord duo of Elisabeth Schwanda and Bernward Lohr. It was fascinating to hear on this disc an original work by the man whose name has become immortalised through his highly doubtful association with Bach's "Goldberg" Variations.

Leonidas Kavakos (violin) Virtuoso - Enrico Pace (piano) rec. 2015 DECCA 478 9377

The most spectacular display of virtuosity I encountered on disc this year came in a programme of encores ranging from Tchaikovsky and Dvořák to Stravinsky and Britten. My review at the time suggested I did not know whether to laugh or cry at the brilliance of Leonidas Kavakos's playing; now I just sit back in open-mouthed admiration.

John STANLEY Organ Concertos - Gerald Gifford (organ) Northern Sinfonia O rec. 1983 CRD 3365

I was delighted to revisit the only recording of the complete John Stanley organ concertos. Handel was deeply in awe of Stanley's skill, and I am deeply in awe of Gerald Gifford's stylish playing as well as the responsive support from the Northern Sinfonia. This is a recording which still sounds as vivid and fresh as it did when it was first released in 1983.

Charles Villiers STANFORD Piano Concerto No. 2, Dante Rhapsodies & other piano works - Benjamin Frith (piano) BBC Ntl O Wales/Andrew Gourlay rec. 2012 CHAMPS HILL RECORDS CHRCD042

Another keyboard concerto from a composer whose name begins with S and who lived and worked in England has the distinction of being the headline work first disc I reviewed for MusicWeb International. I am a huge fan of Stanford's music, and this excellent reading of his rarely heard second Piano concerto from Benjamin Frith and the BBC NOW serves his case very well indeed.

Simon Thompson

Richard WAGNER Parsifal – Andreas Schager, Anja Kampe, René Pape, Staatskapelle Berlin/Daniel Barenboim rec. 2015 BEL AIR CLASSIQUES Blu-ray BAC428

This is the release that has most impressed me this year, and has provoked more thought in me than any other. It's enormously stimulating visually, and the aural side is marvellous, too. A Parsifal for our troubled times.

Alban BERG Wozzeck – Christian Gerhaher, Gun-Brit Barkmin, Philharmonia Zurich/Fabio Luisi rec. 2015 ACCENTUS MUSIC ACC20363 DVD

This Wozzeck is almost as good, with an intriguing production that really works and perhaps the most rounded performance of the title role you'll come across.

Umberto GIORDANO Andrea Chénier – Jonas Kaufmann, Eva-Maria Westbroek, Ch & O Royal Opera House/Sir Antonio Pappano rec. 2015 WARNER CLASSICS Blu-ray 9029593779

This production was one of the most thrilling nights in the opera house I've had in years. Watching it on the small screen still brings me goose-bumps, and not only because it brings back those memories.

Pyotr TCHAIKOVSKY Symphonies 1, 2 & 5 - Royal Liverpool PO/Vasily Petrenko rec. 2014/15 ONYX 4150

This first half of a cycle got me really excited. I can't wait for part two.

Jean-Philippe RAMEAU Hippolyte et Aricie suite Hector BERLIOZ Symphonie Fantastique [54:58] Swedish RSO/Daniel Harding rec. 2015 HARMONIA MUNDI HMC902244

This unusual coupling won me over due to the intelligence of the playing and the programming.

Granada 1013-1502 Hespčrion XXI, La Capella Reial de Catalunya/Jordi Savall rec. 2013 ALIA VOX SACD AVSA9915

A stimulating, thought-provoking package from one of our greatest cultural polymaths; as praiseworthy for its historical as for its musical value.

Johan van Veen

Georg ÖSTERREICH Psalms and Cantatas - Weser-Renaissance Bremen/Manfred Cordes rec. 2014 CPO 777944-2

This disc gives a good idea of Georg Österreich's oeuvre. I am very impressed by its quality and the performers fully explore the features of every single piece. Cordes has brought together a fine quintet of singers who not only make a perfect ensemble but also deliver fine performances individually.

Dario CASTELLO Sonate Concertate 1629 - Musica Fiata/Roland Wilson rec. 2013 CPO 555011-2

Castello's music is pretty well known and over the years I have heard many of these sonatas in good performances. However, one won't often hear such outstanding interpretations as we get here. This music is very exciting and so is the playing of Musica Fiata.

Conversations Works by Guillemain & Quentin - Nevermind rec. 2015 ALPHA CLASSICS 235

This is the first disc of Nevermind, an ensemble of four brillant young French players. They deserve much praise for presenting themselves to the public with relatively unknown repertoire. Their playing is simply superb. The music is of fine quality and the performers keep you on your toes.

Cyprus - Between Greek East & Latin West - Cappella Romana/Alexander Lingas rec. 2015 CAPPELLA ROMANA CR416-CD

Cappella Romana is an ensemble which specializes in early and contemporary music of the Christian East and West. This explains that the programme recorded here sounds very idiomatic. The singing is impressive and the liturgical character of the chants selected for this disc comes off convincingly.

Henry du MONT O Mysterium - Motets & Élévations pour la Chapelle de Louis XIV - Ensemble Correspondances/Sébastien Daucé rec. 2015 HARMONIA MUNDI HMC902241

Even if some of these pieces may be already available on disc it seems unlikely that they receive better performances than here by the Ensemble Correspondances. The singers have a very good feeling for the mixture of Italian expression and French elegance and natural prosody.

Tobias MICHAEL Musicalische Seelenlust - Ensemble Polyharmonique/Alexander Schneider rec. 2014 RAUMKLANG RK3403

It is a bit of a mystery why this music is hardly known. The sacred madrigals deserve a complete recording. The same goes for his sacred concertos; the pieces selected here are of excellent quality. Tobias Michael has found the ideal advocates in the Ensemble Polyharmonique. It can hold its own with the best in the business.

Michael Wilkinson

Jean SIBELIUS Symphonies 3, 6 & 7 - Minnesota O/Osmo Vänskä rec. 2015 BIS BIS2006 SACD

The new cycle from Vanska trumps his earlier BIS recordings. In each of these symphonies he combines technical precision with warmth and the insights of a lifetime to delineate the special moods of each. His beloved Minnesota Orchestra rises to every challenge, with a lack of sentimentality revealing deeper sentiment. Indispensable!

Franz SCHUBERT Der Wanderer & other lieder - Roderick Williams (baritone); Iain Burnside (piano) rec. 2015 DELPHIAN DCD34170

Roderick Williams demonstrates yet again his innate musical intelligence and extraordinary sensitivity to word-painting in these performances of some of Schubert's finest songs. These need sheer beauty of tone allied to sensitivity, and that they achieve from one of the great contemporary baritones.

Nostalgia Stephanie Houtzeel (mezzo-soprano), Charles Spencer (piano) rec. 2014 CAPRICCIO C5262

A triumphant debut recital from one of the most exciting contemporary mezzos, musical in every way, and equally inspired in Ives as in Mahler or Ginastera. An exciting talent to follow.

Franz SCHUBERT Complete String Quartets - Diogenes Qt rec. 2012-15 BRILLIANT CLASSICS 94468

A truly complete collection, including works overlooked in other 'complete' recordings, this lacks nothing in insight or care, revealing the range and genius of Schubert in this medium, beyond the most famous works. A triumph, and a bargain at this price.

Brian Wilson

It doesn't get any easier to choose just six recordings reviewed in the last year – so much for the death of recorded classical music. I've had to leave out such important reissues as the BIS complete Bach Sacred Cantatas, released as a series of download 'box' sets by eclassical.com during the latter part of 2016. Two recordings stand out as having been choices for the now defunct Download News that I also reviewed in more detail.

Antonio VIVALDI Complete Concertos and Sonatas - L'Arte dell'Arco/Federico Guglielmo (violin) rec. 2010-14 BRILLIANT CLASSICS 95200

Revelatory performances from L'Arte dell'Arco directed by Antonio Guglielmo; even the less well-known Op.7, Op.11 and Op.12 concertos shine in these performances.

George Frideric HANDEL Duetti e Terzetti italiani - Roberta Invernizzi (soprano), Silvia Frigato (soprano), Krystian Adam (tenor), Thomas E. Bauer (baritone) La Risonanza/Fabio Bonizzoni (harpsichord) rec. 2014 GLOSSA GCD921517

During the past few years La Risonanza have been making superb recordings of the music which Handel composed as a young man in Italy with such superb singers as Roberta Invernizzi. The accolade is really for the whole series.

Pierre de LA RUE Missa Nuncqua, Salve Regina, Missa Inviolata, Magnificat - Brabant Ens/Stephen Rice rec. 2015 HYPERION CDA68150

The most recent of the many fine recordings made for Hyperion by the Brabant Ensemble brings the only available versions of La Rue's masses.

Emperor LEOPOLD I Paradisi Gloria - Cappella Murensis, Les Cornets Noirs/Johannes Strobl rec. 2015 AUDITE 97.540

An album, though chiefly of funeral music, that is sublime, as are the performances by Capella Murensis.

Frederic DELIUS Dance Rhapsodies & other orchestral works - Royal PO/Sir Thomas Beecham rec. 1956 BEULAH 3PDR4

Leaving aside renaissance and baroque music on new releases, my fifth choice is of music by Delius, including the Florida Suite, in classic 1956 performances conducted by Sir Thomas Beecham on a Beulah reissue, though regrettably it does mean not choosing the Beulah reissue of Raphael Kubelík's Bartók Concerto for Orchestra and other twentieth century classics.

Hamilton & Hamilton Live in Bern Scott Hamilton (tenor sax), Jeff Hamilton Trio rec. 2014 CAPRI RECORDS 74139-2

I know too little about jazz to write about it often but I very much enjoyed this, my first encounter of Scott Hamilton on tenor sax and the Jeff Hamilton Trio.

Jonathan Woolf

Brahms: Recaptured by Pupils and Colleagues rec. 1889-1959 ARBITER 163

An absorbing treasure trove of historic Brahms performances, including a very rare example of Brahms the pianist (and it's not the famous cylinder recording either), a phalanx of pianists and the only thus-far released examples of the august Trio of New York. Thought provoking documentation, as ever from Arbiter.

WH Squire (cello) Chamber Music by Brahms, Tchaikovsky & others - Arthur Catterall (violin), Haydn Draper (clarinet), Hamilton Harty, William Murdoch (piano), George Pattman (organ) rec. 1924-28 PRISTINE AUDIO PACM101

There's more Brahms in this final salute from Pristine Audio to cellist WH Squire. With elite colleagues, such as Artur Catterall and William Murdoch on hand, the performances remain stoic and finely conceived, and the transfers of these 1920s recordings are excellent.

Henri Marteau (violin) Swedish pupils and colleagues rec. 1912-48 CAPRICE CAP21620

This 4-CD box traces the influence of Henri Marteau (1874-1934) on Swedish life through his own slim recorded legacy and those of his many and varied colleagues and pupils. If you're at all interested in Swedish string playing this is the historic box to have: excellent accompanying documentation too.

The String Quartet in Sweden A Cavalcade of Its History rec. 1916-64 CAPRICE CAP21506

I've gone Sweden box set mad this time. Here's a 5-CD box devoted to the recorded history of Swedish quartets and with such full information regarding the formation of quartets in the country, the wide-ranging repertoire to be heard will be even more contextualised and enjoyable.

L'Art de Maurice Gendron rec. 1946-69 DECCA 4823849

Another bulging box set – this time 14CDs – restores a large chunk of Maurice Gendron's recordings. The 16 hours spent in his company reveal an artist of the highest musical gifts: a responsive chamber player, refined soloist and eloquent Bachian.

Bohuslav MARTINŮ Stín - Sinfonia Varsovia/Ian Hobson rec. 2015 TOCCATA CLASSICS TOCC0249

What's gone wrong - I've chosen a modern recording. But here's the read-about but never-encountered (until now) Stín or The Shadow, Martinů's one act ballet of 1916. Certainly, there are naďve elements, but what's of far more interest is the tracing of encoded figures that would such a part in his mature masterpieces. Listen sympathetically and you will find much to love.

Leslie Wright

As in the past, I have been fortunate to review quite a number of outstanding recordings and so it is difficult to limit my choices to six. I would have liked to include the Poulenc Piano Concertos with Lortie/Gardner on Chandos, Music for Winds with the London Winds also on Chandos, Janáček Choral and Chamber Works conducted by Reinbert de Leeuw on Alpha, Eötvös Concertos also on Alpha, and Haydn and Ligeti Piano Works with Shai Wosner on Onyx. Instead, I have chosen the following discs.

Hans ABRAHAMSEN let me tell you Barbara Hannigan (soprano), Bavarian RSO/Andris Nelsons rec. 2015 WINTER & WINTER 910 232-2

Of all the recordings I reviewed this year, this world premiere account of Abrahamsen's extraordinary let me tell you must take pride of place. Based on a novel by Paul Griffiths of the same title this song cycle utilizes only the words of Ophelia from Shakespeare's Hamlet to create a mesmerizing half-hour of wondrous music. The composer collaborated with Griffiths and the star of the performance, Barbara Hannigan, who astonishes with the technical demands placed on her and the sheer radiance of her singing. It is hard to imagine better accompanists than the Bavarian Radio Orchestra under Andris Nelsons.

Karol SZYMANOWSKI Król Roger Mariusz Kwieceń (baritone), Ch & O Royal Opera House/Sir Antonio Pappano rec. 2015 OPUS ARTE DVD OA1161D

Szymanowski's operatic masterpiece has been lucky on disc, no more so than this DVD of the highly praised Covent Garden production. Once one gets used to the updated staging, the realization of the work from both a musical and directorial aspect leaves little to be desired. All the singing is superb as are the orchestra and Antonio Pappano in the pit.

Franz SCHUBERT String Quintet, Lieder - Quatuor Ebčne, Gautier Capuçon (cello), Matthias Goerne (baritone); Laurčne Durantel (double bass) rec. 2015 ERATO 2564 648761

Among the dozens of accounts of Schubert's immortal string quintet this one stands out for the ensemble's ravishing sound and acute observation of dynamics resulting in a performance that sends shivers down the spine. The Quatuor Ebčne play as one with star cellist Capuçon integrating ideally with the others. A recording for the ages.

Witold LUTOSŁAWSKI Piano Concerto, Symphony No. 2 - Krystian Zimerman (piano), Berlin PO/Sir Simon Rattle rec. 2013 DEUTSCHE GRAMMOPHON 479 4518

Krystian Zimerman, for whom Lutosławski composed his Piano Concerto, recorded his authoritative performance back in 1989 for the same label. He has surpassed that effort here with Simon Rattle and the Berlin Philharmonic in what must be a new benchmark of one of the supreme masterpieces of the past century. Rattle and the orchestra also contribute as convincing an account of the composer's knotty Symphony No. 2 as one is likely to hear.

Sergey RACHMANINOV Cello Sonata, Vocalise Frédéric CHOPIN Cello Sonata, Introduction et Polonaise brillante - Alisa Weilerstein (cello), Inon Barnatan (piano) rec. 2014 DECCA 478 8416

This generously filled disc contains most, if not all, the music for cello and piano by these composers. The highlight is Rachmaninov's big sonata. Weilerstein and Barnatan are artists, who are willing to take risks and tackle the work's surging melodies head-on and yet show due restraint in the quieter passages. They do equal justice to the other works on the programme, making an especially strong case for Chopin's Cello Sonata.

Henri DUTILLEUX Sur le męme accord, Les citations, Mystčre de l'instant - Augustin Hadelich (violin), Mary Lynch (oboe) Seattle Symphony/Ludovic Morlot rec. 2015-16 SEATTLE SYMPHONY MEDIA SSM1012

A fine example of the exciting music-making by the Seattle Symphony and Ludovic Morlot are the three volumes of works by Henri Dutilleux. My choice between the second and third volumes, both of which I reviewed this year, was difficult. I settled on the last of these because of the ravishing account, sumptuously recorded, of Timbres, espace, movement and the inclusion of the remarkable chamber piece Les citations in a high-calibre performance.
---
Donate and keep us afloat
New Releases


<!- cpo end March 2023 --> all cpo reviews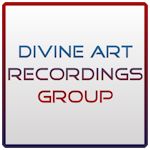 Click to see New Releases
Get 10% off using code musicweb10
All Divine Art reviews
<! apr 12 months Nov 22 - Oct 23 -->