paid for
advertisements

---
100th birthday of Mieczyslaw Weinberg on December 8, 2019.
Renate Eggbrecht has recorded all 3 violin Sonatas
FOGHORN Classics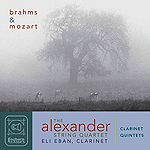 Mozart Brahms
Clarinet Quintets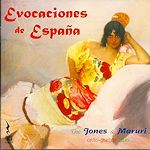 New Releases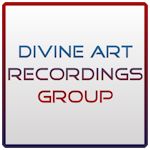 Click to see New Releases
Get 10% off using code musicweb10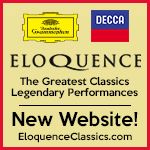 Follow us on Twitter
Editorial Board
MusicWeb International
Founding Editor
Rob Barnett
Editor in Chief
John Quinn
Seen & Heard
Editor Emeritus
Bill Kenny
MusicWeb Webmaster
David Barker
Postmaster
Jonathan Woolf
MusicWeb Founder
Len Mullenger
Discs for review may be sent to:
Jonathan Woolf
76 Lushes Road
Loughton
Essex IG10 3QB
United Kingdom
Ph. 020 8418 0616
jonathan_woolf@yahoo.co.uk
---
MUSICWEB INTERNATIONAL
Recordings Of The Year 2016

This is the thirteenth year that Musicweb International has asked its reviewing team to nominate their recordings of the year. Reviewers are not restricted to discs they had reviewed, but the choices must have been reviewed on MWI in the last 12 months (December 2015-November 2016).

The 138 selections have come from 26 members of the team and 78 different labels, the choices this year reflecting as usual, the great diversity of music and sources.

Of the selections, seven have received two nominations:
• Hans Abrahamsen's let me tell you with Barbara Hannigan and Bavarian RSO on Winter & Winter
• Yannick Nézet-Séguin's Mahler 1 on BR Klassik
• the Heaths Quartet's traversal of the Tippett quartets on Wigmore Hall Live
• Yoel Gamzou's completion of Mahler 10 on Wergo
• Jonas Kaufmann and Antonio Pappano in Giordano's Andrea Chenier on Warner
• Vasily Petrenko's three Tchaikovsky symponies in Liverpool on Onyx
• Lennox Berkeley's Stabat Mater by the Marian Ensemble on Delphian


Click on the cover image to read the full review.
MUSICWEB INTERNATIONAL RECORDING OF THE YEAR

Choosing one recording from the more than 2500 reviews we published in the last twelve months is a near impossible task, yet pick one we must. In years past, we have looked beyond the quality of the candidates to composers or performers with birth or death anniversaries. This year, that approach does not put forward an obvious contender.


Hans ABRAHAMSEN let me tell you - Barbara Hannigan (soprano), Bavarian RSO/Andris Nelsons rec. 2015 WINTER & WINTER 910 232-2

Each of the twice-nominated recordings would be a suitable choice, but how to pick one ahead of the other? In the end we have chosen the Abrahamsen, a contemporary work, rapturously received not only by our reviewers but also at the Proms this year and in Birmingham where it was part of the concert that introduced the CBSO's new music director, Mirga Gražinytė-Tyla. The Bavarian RSO featured in a number of other nominated recordings, including the Mahler 1, further bolstering the case.

CLASSICAL EDITOR'S RECORDING OF THE YEAR

The labels have not made this year's choice a doddle. I had a long-list here and everything on that roster cried out to be amongst the Elect and the Select. Whittling this down cost me dear. The 'casualties' left in the field to fend for themselves include Taneyev's Oresteia (Melodiya), Rozycki's piano concertos (Hyperion), Atterburg's and Casella's symphonies (Chandos), Noskowski's symphonies (Sterling), Melartin's Traumgesicht (Ondine), The Art of Svetlanov (Scribendum), Bruno Walter's pugnaciously confident romantic chamber music (Naxos), Maliszewski's Glazunov-style Symphony No. 3 (Dutton Epoch), Ormandy's Sibelius (RCA), Pettersson's Symphonies 4, 13 and 16 (BIS), Carlisle Floyd's opera Wuthering Heights (Reference Recordings), and Now Comes Beauty from EM Records. These are all swimmers not sinkers. Then came a surprise. One of the pieces that last year I had begged to be recorded was in fact recorded: Robert Nathaniel Dett's grand choral epic The Ordering of Moses, a work that needed no special pleading. Its merits are immediately axiomatic.

R. Nathaniel DETT The Ordering of Moses - May Festival Chorus, Cincinnati SO/James Conlon. rec. 2014 BRIDGE 9462

Here is a major oratorio written in a style that is straight-talking, tonal and melodic. The music ranges from warmly brooding to coaxingly serious to a glorious line in emotional declamation. It ripples and rasps with emotion. Conlon's utter confidence in the work shines through; no holds are barred. The sound captures the detail but also opens up gloriously for the many moments of grandiloquence in this superb work.
Donate and keep us afloat
Recordings of the Month
March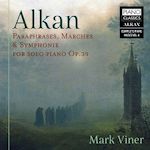 piano music Vol 4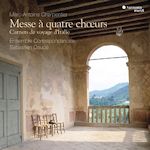 Charpentier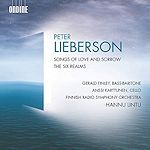 Songs of Love and Sorrow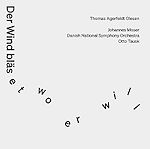 Thomas Agerfeldt OLESEN
Cello Concerto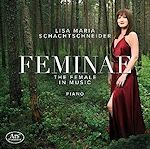 The female in Music
February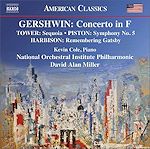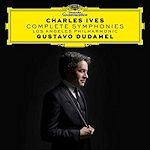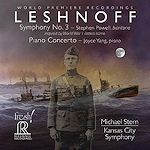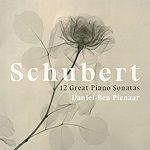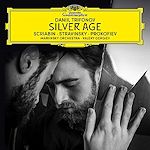 January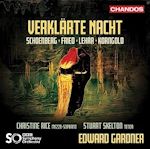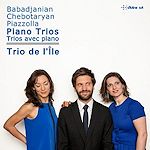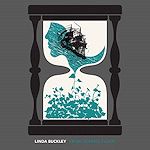 Linda BUCKLEY
From Ocean's Floor