paid for
advertisements

---
100th birthday of Mieczyslaw Weinberg on December 8, 2019.
Renate Eggbrecht has recorded all 3 violin Sonatas
FOGHORN Classics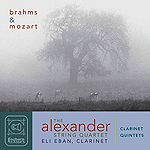 Mozart Brahms
Clarinet Quintets

New Releases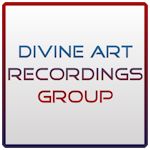 Click to see New Releases
Get 10% off using code musicweb10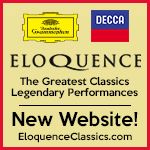 Special offer 50% off
15CDs £83 incl. postage


Follow us on Twitter
Editorial Board
MusicWeb International
Founding Editor
Rob Barnett
Editor in Chief
John Quinn
Seen & Heard
Editor Emeritus
Bill Kenny
MusicWeb Webmaster
David Barker
Postmaster
Jonathan Woolf
MusicWeb Founder
Len Mullenger
---
MUSICWEB INTERNATIONAL Recordings of the Year 2016

Click on the cover image to read the full review.

Rob Barnett (Classical Editor-in-Chief)

Bernard van DIEREN Symphony No. 1, Introit, Elegie - Raphael Wallfisch (cello) BBC Ntl O & Ch Wales/William Boughton rec. 2016 LYRITA SRCD357

Lyrita and an elite team of artists and engineers usher into the world the Chinese Symphony of enigmatic Dutch/English composer Bernard van Dieren. It was a work revered by Constant Lambert but has had very few performances - I know of only two others. It has little surface glamour and few instantly obvious winning moments. Instead its currency is a subtle impressionistic weave of mood, texture and nuance. The work has never shone - I should say glowed - as captivatingly. To complete the picture there's a passionate Elegie and a memorable and immediately attractive overture based on Rabelais. This is a completely new recording.

Emil FREY Piano Music Vol. 1 - Luisa Splett (piano) rec. 2015 TOCCATA CLASSICS TOCC0339

This is prime Toccata territory again: late-Romantic, at times hinting at Medtner, at times strong on Brahmsian charm and polish, delicate yet not unconfident. The Sonata Dramatica drips the nectar of grandiloquence.

Roy HARRIS Symphony No. 5 Edward BURLINGAME HILL Symphony No. 1 David DIAMOND Symphony No. 2 - Boston SO/Serge Koussevitzky rec. 1943/44 PRISTINE AUDIO PASC484

Three previously unissued mono inscriptions of rare American symphonies in historic 1940s sound and two of them are premieres. These grizzled archival survivors blossom under Pristine's care which was well worth the effort. All three symphonies have their rewards but I'll single out the Harris for its vital energising kick and those eight horns belting out in unison. One of Harris's most heroic inspirations.

Alexander GLAZUNOV Symphonies 4 & 5, The Seasons - Leningrad POYevgeny Mravinsky rec. 1948-69 PRAGA DIGITALS DSD350129

Prime Glazunov in a very fully packed CD. The outer movements are played with a wild-eyed enthusiasm and muscular dazzle. There's evident affection here too — not necessarily a quality you may associate with Mravinsky. For bristling and pulse-accelerating joy do catch the pizzicato strings in the finale of the Fourth.

Vasily KALINNIKOV Symphony No. 1 Alexander BORODIN Symphony No. 1 - USSR SO/Evgeni Svetlanov rec. 1975/83 ALTO ALC1316

Alto - at its more than approachable price point - is well connected with classic Russian recordings. The Kalinnikov First pleases and excites in equal measure. Those quick-time string figures buzz, rock and sing. The sighs and swoons go with a tender lilt. The Borodin First finds Svetlanov and the USSRSO in taut and exuberant form. These ex-Melodiya diamonds draw deep on vintage Svetlanov - a composer more often than not on best form in the music of the Russian nationalists. He treads the line between the shallows of sophistication and the sheer zest of abandon. He puts not a foot wrong: hoarse and ingratiating abrasion meets suave deep-pile romance.

Sir Granville BANTOCK Omar Khayyám, Sappho, Fifine at the Fair, The Pierrot of the Minute - BBC Singers; BBC Scottish SO, BBC SO/Norman Del Mar rec. 1968/79 LYRITA REAM2128

Two Lyritas in the selection this year. I confess my interest in this recording for which I wrote the liner-notes. That said there's a compelling case for each. This set would not have raised a ripple had it been restricted to the mono tracks capturing the BBC's Bantock orchestral broadcasts of the 1960s. What makes the case is this the first truly complete recording - taken from a BBC Radio 3 broadcast - of all three parts of this composer's epic setting of Fitzgerald's Omar Khayyam.

David Barker (Website Manager)

Francis POULENC Piano Concerto, Aubade, Concerto for two pianos, Sonata for piano four hands, Elégie - Louis Lortie, Hélčne Mercier (piano) BBC Philharmonic/Edward Gardner rec. 2015 CHANDOS CHAN10875

I had no idea just how much enjoyment lay in store with the works presented here. Poulenc's characteristic wit mixed with glorious melodies is a wonderful combination.

Graeme KOEHNE Forty Reasons to be Cheerful, The Persistence of Memory, Divertissement, Between Two Worlds, Time is a River - Tasmanian SO/Richard Mills rec. 2004/14 ABC CLASSICS 4811480

New recordings of the muic of Australian Graeme Koehne are always a cause for celebration. Blissfully melodic, yet never cliched or simplistic, these five works are at least forty reasons to be cheerful.


Ludwig van BEETHOVEN Piano Trios Vol. 3 -


Making your first recording stand out in such a crowded field is difficult, but this eponymous ensemble has succeeded brilliantly, even surpassing my long-term favourites, the Florestan Trio.

Alec ROTH String Quartets 2-4 - Allegri Qt rec. 2015 NIMBUS NI6321

It would be a disappointing year were I not to encounter a new name whose music really impressed me. 2016 did not disappoint - Alec Roth's lively, varied and beautifully written quartets were a joyous discovery. I look forward to hearing his choral music on a recent Hyperion release.

Stephen Barber

Erich Wolfgang KORNGOLD Symphony, Much Ado about Nothing suite - London SO/André Previn rec. 1996 DEUTSCHE GRAMMOPHON 4534362

The Korngold symphony is a work which grows on one: every time I hear it I admire it more. The idiom is Mahler as rewritten by Prokofiev. The Much Ado suite is charming light music. Previn has always excelled at music of this kind, and this is one of his best recordings, pleasingly restored to the catalogue by Presto.

George ENESCU Complete works for piano solo - Raluca Stirbat (piano) rec. 2010-13 HÄNSSLER CLASSIC CD98.060

This is the first really complete set of all Enescu's piano music with not only the three suites and the two big piano suites but a large number of other works. Like Busoni, Enescu's fame as a performer rather overshadowed his work as a composer, but with this set we can see him developing from the influences of Brahms, Fauré and French impressionism to a distinctive idiom of his own: subtle, elusive and strangely haunting. Raluca Sturbat is an admirable guide.

Béla BARTÓK Suite, Out of Doors, Hungarian Peasant Songs, Burlesques, Mikrokosmos Book 6 - Cédric Tiberghien (piano) rec. 2014 HYPERION CDA68123

This looks as if it is going to be the beginning of a new cycle of Bartok's piano works and it is very welcome. Tiberghien is a subtle pianist and he offers sensitive playing, with plenty of rhythmic bite but without that agressive pianism which the composer himself considered 'too Bartoky'.

Edward ELGAR & William WALTON Cello concertos Gustav HOLST Invocation Imogen HOLST The fall of the leaf - Steven Isserlis (cello) Philharmonia O/Paavo Järvi rec. 2014/15 HYPERION CDA68077

The Elgar and the Walton are the main offerings here. Isserlis is refreshingly cool and intellectual in the Elgar, not pulling the emotional punches but lightening the tone. He also makes an excellent case for the Walton and raised my opinion of it. The other two works are slight but charming.

Sergei PROKOFIEV Violin Concertos 1 & 2, Five Pieces from Cinderella - David Oistrakh (violin), Vladimir Yampolsky (piano), Moscow PO/Kirill Kondrashin, Philharmonia O/Alceo Galliera rec. 1959/62 ALTO ALC1318

The good news is that at last we have a good transfer of Oistrakh's stereo performance of the first concerto, coupled with the well-known one with Galliera of the second and both at a very reasonable price. The Cinderella pieces are a makeweight. Do not hesitate.

Sir Michael TIPPETT String Quartets 1-5 - Heath Qt rec. 32013/14 WIGMORE HALL LIVE WHLIVE0080/2

Tippett was a real quartet composer with a flair for the medium; it is shame that his works fall only into his early and late periods with none from the middle period of The Midsummer Marriage. But they are rewarding works, here performed live at the Wigmore Hall with its lovely acoustic. The Heath quartet are full of zest and energy.

Nick Barnard

This year's choices more by accident than design have turned out to be a celebration of smaller labels. With the international labels sticking in the main to mining their back catalogues and releasing mainstream discs the baton has passed to others to promote artists and repertoire of revelatory worth. Additionally, these labels present their discs superbly - well documented, attractively packaged and produced with care and passion. Long may they continue. In no particular order:

Sir Charles Villiers STANFORD String Quartets No 5 & 8 - Dante Qt rec. 2015 SOMM CÉLESTE SOMMCD0160

A disc to force re-evaluation of Stanford's quality as a composer of worth and considerable expressive power. Not just a teacher and acolyte of Brahms. Passionate and committed performances by the excellent Dante Quartet beautifully recorded. The Somm catalogue goes from strength to strength. Volume 2 is eagerly awaited.

Antonin DVOŘÁK Symphonies 8 & 9 - Czech PO/František Stupka rec. 1959/64 PRAGA DIGITALS PRD/DSD 350134 SACD

A first for me - a historical disc presented in pretty dreadful radio broadcast sound. But performances of utter authenticity in the true sense of the word - something felt not learnt from a book. The dis-arming simplicity of octogenarian František Stupka's approach aided by the superbly characterful Czech PO makes for the most enjoyable Dvorak disc I have heard in years.

Vers La vie Nouvelle Works by Baines, N Boulanger, Chaminade, Cras & Enescu - Anne de Fornel (Pleyel piano) rec. 2015 HORTUS 717

I have reviewed several volumes in the on-going series (Les Musiciens et la Grande Guerre) through the year and could have chosen any. Hortus have produced a superb series of recital discs featuring a variety of excellent performers playing often rare repertoire of great value. Hortus' presentation is exemplary - fascinating archive material beautifully presented. Jean Cras has been one of my composer discoveries of the year.

Eugčne YSAŸE Works for Violin and Orchestra - Svetlin Roussev, Amaury Coeytaux (violin) Ličge PO/Jean-Jacques Kantorow rec. 2015 MUSIQUE EN WALLONIE MEW1681

Musique en Wallonie have produced a disc of considerable brilliance. Again superb documentation backs up solo performances of stunningly virtuosic display and musical insight. A disc that explores the range of Ysaye's music beyond the familiar.

Neglected Treasures Works by Heaton, Henze, Howarth, Vinter - The Cory Band/Philip Harper rec. 2015 DOYEN DOYCD355

Here it is the Doyen label who have produced - as the title suggests - a disc of music that deserves to be better known. As usual, Doyen have captured in superbly thrilling sound British Brass Band playing of the very highest order. The Heaton Partita was a real discovery.

Nikolai MEDTNER Complete Works for Violin and Piano - Manoug Parikian (violin) Hamish Milne (piano) rec.1985-87 CRD 34934

Performances that have been in the catalogue for some thirty years but new to me. Apart from promoting music of real power and impact - I had no idea Medtner had written so effectively for the violin, this is an important part of the discography of Manoug Parikian. Patrician violin playing of the highest and most searching order superbly supported by Medtner specialist Hamish Milne.

Marc Bridle

Much of my listening, and writing, this year has been focussed on Bruckner, and many of the performances I have heard were recorded in Japan. Nowadays it's much easier to get hold of Japanese recordings than it once was and the revelation over the past decade or so is just how outstanding many of the post-War Japanese conductors were in core repertoire, and how that tradition is flourishing today with a younger generation. Hardly a review passes for this site where I don't make reference in some way to a Japanese conductor or recording. Distribution of these recordings has long been a problem, and continues to be so, but I hope readers will continue to look beyond geographic borders for the most interesting performances. One of the lessons of the political turmoil of 2016 isn't that we become more isolationist, but that we embrace globalisation - and that includes in the music we listen to.

Giuseppe Sinopoli and the Staatskapelle Dresden rec. 1994-2004 PROFIL PH07053

Giuseppe Sinopoli,who died 15 years ago, would have been 70 years old in November. This fine Profil set remembers him as both composer and conductor in the city in which he was so musically revered, Dresden. The indisputably magnificent performance of Ein Heldenleben from his legendary January 2001 concert is included here, in superb sound, and is a towering musical achievement. His Schumann Fourth is no less riveting. The Dresdener's clearly loved playing for him. What all of these performances amply show is that no early musical loss has been greater for music, for perhaps half a century, than that of Sinopoli.

Richard STRAUSS Ein Heldenleben, Macbeth - Frankfurt RSO/Andrés Orozco-Estrada rec. 2014/15 PENTATONE PTC5186582 SACD

Discs of Richard Strauss Tone Poems don't come much more exciting than this one. The amount of detail in this Heldenleben just blows the mind at times: the clarity of Strauss' counterpoint is crystal clear, the meticulous attention to detail, the voluptuousness of the phrasing and the epic, sweeping power of the work are just blisteringly conducted and played. Pentatone's rich and detailed recording is sumptuous and bass rich. A triumph, which makes Mr Orozco-Estrada's recording of Strauss' Salome next year all the more unmissable.

Gustav MAHLER Symphony No.10 (Gamzou edn) International Mahler O/Yoel Gamzou rec. 2011 WERGO WER5122-2

This is one of the most important Mahler discs to have appeared in many years, although as my long review of the CD suggests it is not without its problems. No completion of Mahler's Tenth is ever going to be perfect but Gamzou's is probably the most successful attempt since Cooke's. Some will question Mr Gamzou's autobiographical inferences from Mahler's life at the time, the darker orchestration, the musical analogies to Berg and the more interventionist scoring. I've spent more time with this CD (and his score) than any other this year, and few have been more rewarding, despite the imperfections.

Philip Buttall

Peter Erasmus LANGE-MÜLLER Piano Trio Niels GADE Piano Trio, Trio movement Rued LANGGAARD Fjeldblomster - Danish Piano Trio rec. 2014 DACAPO 8.226119

This recital of Danish piano trios features superb performances and an outstanding recording environment. It provides a perfect investigation of the genre as in Denmark, and fills a small, but nevertheless important gap in its documented growth and development in the rest of Europe. Highly enjoyable, too.

Jósef WIENIAWSKI Violin Sonata, Allegro de sonate, Grand Duo polonaise - Liv Migdal (violin); Marian Migdal (piano) rec. 2014 NAXOS 8.573404

Some very attractive music from an accomplished composer, and impeccably performed by a father-and-daughter duo. The CD was, in fact, recorded just six months before the father's passing, and there does strangely seem a particularly profound bond between them here.p>

Sergei BORTKIEWICZ Piano Sonata No. 2 & other piano works - Nadejda Vlaeva (piano) rec. 2014 HYPERION CDA68118

Composers of romantic piano music regularly feature in each month's new releases. Bortkiewicz is certainly not unknown as such, but this quite superb CD is a wonderful introduction to his piano music, and virtually guaranteed to seek out more of his writing. An outstanding CD.

Bulgarian Musical Evenings in Munich Works by Kruswhev, Raichev & Vladigerov - Marian Kraew (violin); Ivajla Kirova (piano); Nadejda Vlaeva, Ivajla Kirova (piano duo); Maria Hristova (viola) rec. 2015 CON BRIO RECORDINGS CBR21653

Although recorded in Munich, this fascinating CD presents chamber music from a mix of better-known, and less familiar Bulgarian composers – Vladigerov in the former, and Raichev and Krushev in the second camp. The recording and performances are first rate, and even the music's not always highly-innovative, there are some gorgeous melodies along the way.

Dominy Clements

Arvo PÄRT The Deer's Cry - Vox Clamantis/Jaan-Eik Tulve rec. 2007-14 ECM NEW SERIES 2466

There is no shortage of Arvo Pärt recordings, but this one not only covers some of his newer and less frequently heard works, but also has a rare and vibrant thread of authenticity running right through it.

Domenico SCARLATTI Sonatas - Yevgeny Sudbin (piano) rec. 2014-15 BIS BIS-2138

Yevgeny Sudbin's Scarlatti is packed with imaginative colour, expression, and subtlety of detail, making it one of the more memorable piano discs of the year.

Ludwig van BEETHOVEN Complete Music for Cello and Piano - Xavier Phillips (cello) François-Frédéric Guy (piano) rec. 2015 EVIDENCE CLASSICS EVCD015

Beauty and power in equal measure are the strengths in this superb recording of Beethoven's complete works for cello and piano. Immaculate and fascinatingly varied dynamic shading, the most warmly shaped phrasing and an unequalled unity of ensemble between the two players makes this release a delight from beginning to end.

Max REGER Complete Organ Works - Martin Schmeding (organ) rec. 2014-16 CYBELE RECORDS 051500 SACD

Max Reger has been given some deserved attention in this anniversary year, but I've seen nothing quite as monumental as Martin Schmeding's recording of the complete organ works. Binaural SACD sound for headphones is the icing on a very rich cake indeed.

Mauricio KAGEL Improvisation ajoutée, Rrrrrr…, General Bass, Phantasie Dominik SUSTECK Improvisation - Dominik Susteck (organ) rec. 2014 WERGO WER7345-2

Anything musical that has a genuine power to shock and terrify is deserving of attention, and both Mauricio Kagel's characteristic quirky wit and his darker side are ably demonstrated in this surprising and superbly performed and recorded release of his organ works.

Grand Tour Works by Cadew, Krauze, Riley, Sikorski & Wolff - John Tilbury, Zygmunt Krauze, Szábolcs Esztényi (piano) Hubert Zemler (percussion) rec. 2015 DUX 1288

A fabulous sample marking a momentous meeting of minds, this is a reminder of where big chunks of the best kinds of contemporary music took root and a fascinating treat for ears and imaginations.

Michael Cookson

Arrigo BOITO Mefistofele - René Pape, Joseph Calleja, Bayerisches Staatsorchester/Omer Meir Wellber rec. 2015 C MAJOR 739304 Blu-ray

Boito's Mefistofele is an opera that one could take a lifetime waiting to see staged which I don't believe is a true reflection of its quality as it deserves a place in the repertory. Love it or loathe it Roland Schwab's highly controversial and often disturbing Munich staging of Mefistofele makes a powerful impact. Schwab draws me hook, line and sinker into a nightmarish often shocking world. René Pape takes the plaudits for a magnificent performance as Mefistofele.

Anton BRUCKNER Symphony No. 3 - Staatskapelle Dresden/Yannick Nézet-Séguin rec. 2008 PROFIL PH12011

One of the oldest orchestras in the world, the Staatskapelle Dresden has a long and continuing tradition of performing Bruckner which began back in 1885 by performing the Symphony No. 3 'Wagner' under Ernst von Schuch at the Semperoper. With this world class orchestra under Yannick Nezet-Seguin I find this performance of the original 1873 version of Bruckner's Third Symphony revelatory.

Gioacchino ROSSINI La donna del lago - Joyce DiDonato, Juan Diego Flórez, Metropolitan Opera Ch & O/Michele Mariotti rec. 2015 ERATO 2564 604699 Blu-ray

Congratulations are due to stage director Paul Curran and his set designer Kevin Knight for expertly achieving a taut, relatively straightforward staging of La donna del lago. Joyce DiDonato and Juan Diego Flórez head a brilliant cast.

Robert SCHUMANN Cello Concerto, Symphony No. 2 - Jan Vogler (cello) Dresden Festival O/Ivor Bolton rec. 2016 SONY CLASSICS 88985 372122

Performing on period instruments cello soloist Jan Vogler and the Dresden Festival Orchestra under the experienced direction of Ivor Bolton excel in this programme of Schumann masterworks. For its feeling of spontaneity and searing intensity of lyrical expression from Vogler in the concerto and the strong sense of engagement in the symphony, this wonderful recording has hardly been off my CD player since it arrived.

Umberto GIORDANO Andrea Chénier – Jonas Kaufmann, Eva-Maria Westbroek, Ch & O Royal Opera House/Sir Antonio Pappano rec. 2015 WARNER CLASSICS Blu-ray 9029593779

Captivating from start to finish, Giordano's flawed masterpiece is presented in a sterling production under director David McVicar bringing the story to life remarkably successfully. The period set by designer Robert Jones provides an impressive snapshot of some aspects of the French Revolution, vibrantly colourful and scrupulously detailed. In the title role Jonas Kaufmann and Eva-Maria Westbroek as Maddalena are in remarkable voice with Željko Lučić excelling as Gérard.

Ludwig van BEETHOVEN The Nine Symphonies - BerlinPO/Sir Simon Rattle rec. 2015 BERLINER PHILHARMONIKER RECORDINGS BPHR160091 CD/BD-A/Blu-ray

On the Berliner Philharmoniker own label this high-end merchandise is presented as lavishly I have come to expect from this source. More importantly with Rattle's Berlin Beethoven cycle the quality of the performances and recorded sound is to an elevated standard. I wouldn't be at all surprised if this cycle becomes a classic.

Hubert Culot

Henri DUTILLEUX Le Loup, Trois Sonnets de Jean Cassou, La Fille du Diable, Quatre Mélodies, Trois Tableaux symphoniques - Vincent Le Texier (baritone) O Ntl Pays de la Loire/Pascal Rophé rec. 2015 BIS BIS-1651 SACD

The main attraction of this superbly produced and played release is the inclusion of a number of early works by Dutilleux. These include excerpts from a film score, a suite drawn from some incidental music, the first complete performance of Three Sonnets of Jean Cassou and of four early orchestral songs. This brave venture definitely was the most important disc released during Dutilleux's centenary.

Arnold COOKE Symphonies 4 & 5 - BBC SO/John Pritchard, BBC Northern SO/Bernard Keeffe rec. 1975/81 LYRITA REAM1123

This is yet another most welcome release in Lyrita's ongoing Itter Broadcast Collection that allows for a deeper appreciation of Cooke's symphonic writing. It seems a pity that these substantial scores have never been recorded commercially. So one cannot but be grateful to Lyrita for making these performances available to the public at large.

Kenneth HESKETH Horae (pro Clara), Notte Oscura, Three Japanese Miniatures - Clare Hammond (piano) rec. 2015 BIS BIS-2193 SACD

Kenneth Hesketh is a most distinguished composer with a substantial output to his credit. This recent BIS release offers a fine survey of some of his piano music in which his substantial Horae (pro Clara) must – so far – take pride of place. This is a most inventive cycle worth exploring that also generously repays repeated hearings and that should now find a permanent place in any pianist's repertoire. The performances are just superb.

Erkki MELARTIN Traumgesicht, Marjatta, The Blue Pearl - Soile Isokoski (soprano) Finnish RSO/Hannu Lintu rec. 2015 ONDINE ODE1283-2

I for one am particularly happy to witness some renewed interest in Melartin's music which has at times been overlooked because of Sibelius's overwhelming shadow. Earlier releases from this label have been most welcome and useful in helping restore Melartin's true stature, most importantly of all his symphonies. The present release has much to offer indeed such as the magnificent work for voice and orchestra Marjatta beautifully sung here by Soile Isokoski.

Robert Farr

Every year has its individual influences on my choices. Last year I noted that in 2013 my choices were made from forty-seven reviews and was influenced by the Verdi bicentenary year, whilst my choices for 2015 were made from thirty-seven reviews. This year my productivity is down further, my choices being made from a mere nineteen reviews, albeit one was of a collection of no fewer than seventy-five CDs. Such collections of that size are usually a pot pourri of the good, the mediocre and the awful. But the collection of Verdi's music came on the Decca label, now subsumed into Universal Music with its additional virtues of access to Philips and DG label recordings. Importantly, Decca were non pareil in respect of recording quality in the years that many of the contents originated. The review had a day to itself along with my personal imprimatur as Recording of the Month and is my first choice under this present heading.

I cannot deny that now into my being in my eighties is a factor in my reduced reviewing activity. However, more important has been a reluctance to bid to review many opera recordings on Bluray or DVD because of my dislike of the prevailing production mores in Europe, dominated as many are by producer concepts and what is termed Regietheater. There is nothing more frustrating that being negative in an opera performance review, particularly when the singing and orchestral playing are, as often, of a high standard. These comments are apt for one of my most recent reviews where the director even adds a non-singing or speaking role who also plays an important part in the proceedings! However, the visual factor does not count for choices on CD and thankfully Opera Rara, in particular, continue to produce interesting repertoire with carefully chosen casts and top recording quality. This year I also found an opera recording from Naxos' burgeoning catalogue of Rossini operas from the Bad Wildbad Festival to have that extra frisson of a live recording, as well as being well cast, and be worthy of inclusion.

Giuseppe VERDI The Complete Works rec. 1959-2013 DECCA 4789574

The seventy-five CDs in this collection are contained in 35 numbered and titled cardboard slipcases, of 1 to 4 discs, and which are contained in one sturdy box along with two CD sized hard backed books. The books give descriptions of most of the contents, including artists involved, recording details, a brief essay on each opera and biography of the composer, all in English, French and German. At modest cost this collection is perfect for the recent opera enthusiast. Avid Verdi enthusiasts will notice that while not quite all Verdi's music is here, the issue gives them the opportunity to add a diversity of performances to their collection at a modest cost, many with the benefit of Decca's superb recording qualities.

Gaetano DONIZETTI Le Duc D'Albe - Angela Meade (soprano), Michael Spyres (tenor), Opera Rara Ch, Hallé O/Sir Mark Elder rec. 2012 OPERA RARA ORC54

Recorded in a new performing edition by musicologist Professor Roger Parker, and with a first-rate cast and recording, this is another Donizetti opera that this small company adds to the catalogue.

Georges BIZET Carmen - Rihat Shaham (mezzo), Dmytro Popov (tenor), Nicole Car (soprano), Australia Opera and Ballet Ch & O/Brian Castles-Onion rec. 2013 ABC CLASSICS DVD 0762939

Recorded in the open-air venue at Mrs Macquaries Point, Sydney Harbour, Australia, with its unparalleled backdrop, along with an excellent singing actress in the eponymous role this is an updated production that works.

Gioachino ROSSINI Il Viaggio A Rheims - Laura Giordano (soprano), Marianna Pizzolato (alto), Virtuoso Brunensis/Antonino Fogliani rec. 2014 NAXOS 8.660382-84

Recorded live during the 26th Bad Wildbad Festival this perforamnce fizzes with vitality.

Göran Forsling

As usual I encountered problems with which six discs to choose for my ROTY list. In particular I regret two wonderful discs that in the last resort had to give in: Christian Immler's Heine programme, which includes no less than 23 songs by Robert Franz; and the recently found Copenhagen recital with Marian Anderson.

David Härenstam (guitar) Recital rec. 2014 DAPHNE 1053

The whole programme on this disc is a fascinating mix of styles, nationalities and times but they hang together admirably and so contrasted are the various pieces that they keep the listener alert from beginning to end. And the playing is superlative. This is not a disc for guitar lovers only – it is a disc for music lovers!

Jussi Björling (tenor) Copenhagen Concert/The Voice of Firestone - Bertil Bokstedt (piano) The Voice of Firestone O & Ch/Howard Barlow rec. 1952/59 JSP RECORDS JSP682

This was a sensation: a hitherto unknown recording with Jussi Björling, caught live in Copenhagen less than a year before his untimely death at the age of 49. The technical quality is surprisingly good. As a bonus we also get material from the Voice of Firestone from seven years earlier. You need not be a 'historic' freak to like this. Björling's voice is timeless.

Simon MAYR Requiem - Simon Mayr Ch & Ens/Franz Hauk rec. 2013 NAXOS 8.573419-20

Naxos' ongoing series of music by Simon Mayr has been one of the revelations during the last few years, and the Requiem is so far the crowning glory. His melodic inventiveness is remarkably consistent and there are also powerful choral contributions.

Hugo WOLF Kennst du das Land? Sophie Karthäuser (soprano) Eugene Asti (piano) rec. 2015 HARMONIA MUNDI HMC902245

Wolf's songs are not the easiest to get under the skin of, but Sophie Karthäuser's readings are utterly convincing. Wolf, the etcher among the Lieder composers, with all those finely-chiselled details, needs filigree work also from his interpreters and that is what he gets here from singer and pianist alike.

Aksel! Arias by Bach, Handel and Mozart - Aksel Rykkvin (treble) O Age of Enlightenment/Nigel Short rec. 2016 SIGNUM CLASSICS SIGCD435

13 years old and a fully-fledged artist! You could travel a very long way without finding a voice of such beauty and technical accomplishment; and the owner of that voice has also the ability to express the inner meaning of the music. Aksel Rykkvin is a phenomenon!

Dmitri Hvorostovsky (baritone) War, Peace, Love and Sorrow - State Academic SO Russia "Evgeny Svetlanov"/Constantine Orbelian rec. 2015 DELOS DE3517

Hvorostovsky, who has for many years been the leading Verdi baritone, here returns to his Russian roots with equally impressive results. It is especially welcome to have a substantial excerpt from Anton Rubinstein's once popular The Demon. Here we also hear the newest soprano star on the Russian firmament, Asmik Grigorian.

Stephen Greenbank

Dinorah Varsi (piano) Legacy - The Collected Piano Recordings rec. 1945-2004 GENUIN GEN15353

Genuin have done a fine job amassing this mammoth 35 CD and 5 DVD set of the Uruguayan pianist Dinorah Varsi (1939-2013), as her recordings have always been difficult to come by. Everything about the production spells quality. The CDs, DVDs and book are housed in a large, beautifully produced deluxe presentation box. For pianophiles it will prove a valuable and worthwhile investment.

Identity Sonatas by Debussy, Janáček, Schulhoff & Szymanowski - Noé Inui (violin) Mario Häring (piano) rec. 2015 ARS PRODUKTION ARS38189 SACD

I admire musicians who produce well-thought-out and imaginative programmes, and this is what Noé Inui and Mario Häring have done, with tremendous success. It focuses on European composers, who were searching for their own musical identity, freeing themselves from the shackles of tradition, and giving free rein to their imaginations. I had never come across the Schulhoff Sonata before, and am more than happy to have made its acquaintance.

Eugen d'ALBERT Cello Concerto Max BRUCH Kol Nidrei, Canzone Ernst von DOHNÁNYI Konzertstück - David Pia (cello) Munich RO/Ulf Schirmer rec. 2014 FARAO CLASSICS B108089

This is an impressive programme to launch a debut solo album. The Swiss born cellist David Pia has avoided the highways of well-trodden territory, preferring the byways less travelled. Eugen d'Albert's Cello Concerto has always been a favourite of mine, and I've always felt it doesn't get the attention it deserves. The same can be said of Dohnányi's Konzertstück Op. 12. He completes the programme with two shorter works by Bruch, music steeped in generous melody and lyricism. Pia plays the Stradivari cello De Kermadec Bläss 1698, which has a full, rich, glowing tone, which is captured in gloriously warm sound by the Farao engineers.

Frédéric CHOPIN Mazurkas - Pavel Kolesnikov (piano) rec. 2015 HYPERION CDA68137

Here's a young pianist to watch out for, and he's certainly making his mark in both the concert hall and recording studios. His latest release on Hyperion of a selection of 24 Chopin mazurkas led me to comment: 'This must be one of the most appealing Chopin discs I've ever come across'. What distinguishes these mazurkas are the subtleties of nuance and inflection and rhythmic flexibility he brings to them.

Kati AGÓCS The Debrecen Passion - Lorelei Ens, Boston Modern Orchestra Project/Gil Rose rec. 2010-15 BMOP SOUND 1046 SACD

This is my first encounter with the music of the Canadian composer Kati Agócs. All of these highly imaginative and compelling scores are beautifully recorded and superbly engineered. The Debrecen Passion is the centerpiece, and delivers a moving, spiritual experience, both powerful and uplifting. The BMOP acquit themselves with distinction under Gil Rose's charismatic direction. An amazing discovery for me, and music I will return to often.

Franz LISZT Transcendental Études, Études de Concert, Grandes Études de Paganini - Daniil Trifonov (piano) rec. 2015 DEUTSCHE GRAMMOPHON 4795529

Rarely do we see all four sets of Liszt's Etudes gathered together. When they are, and played by one of the greatest young pianistic talents around, then there's a winning formula if ever there was one. The stunning technique is taken as read. It's the sensitivity, rapt emotion, poetry and visionary insights he brings to such pieces as Ricordanza, Harmonies du Soir and Il Lamento that I find particularly alluring.

Michael Greenhalgh

Lennox BERKELEY Stabat Mater, Mass, Judica me Michael BERKELEY Touch Light - Marian Consort/Rory McCleery, Berkeley Ensemble/David Wordsworth rec. 2016 DELPHIAN DCD34180

You are left in no doubt of the agony of the crucifixion in the vocal and horn climax of the opening chorus of Stabat Mater. Then, as their vocal tessitura rises, ardour for the love of Christ from tenor Benedict Hymas and for sharing in the crucifixion suffering from countertenor Rory McCleery, becomes intense and riveting.

Music of the Spheres Part Songs of the British Isles - Tenebrae/Nigel Short rec. 2010/15 BENE ARTE SIGCD904

In Vaughan Williams' Three Shakespeare Songs 'Full fathom five' is like a mirage, the vocal line sinuously rippling as if through the sea, its echoing both seductive and eerie. 'The cloud-capp'd towers' then takes us to a huge expanse and the pain of Prospero's renunciation of that kingdom, while Puck's 'Over hill, over dale' is all blithe energy.

Pyotr TCHAIKOVSKY Symphonies 1, 2 & 5 - Royal Liverpool PO/Vasily Petrenko rec. 2014/15 ONYX 4150

The slow movement of Symphony 1 begins tenderly and deeply felt but, despite the surrounding nonchalance, there's also angst in its main theme, fulfilled in the movement's thrilling climax. Both the ceremonial and vivacious aspects of Symphony 2 are vividly realized. Symphony 5 is passionate and dramatic without detriment to its symphonic integrity.

Sir Michael TIPPETT String Quartets 1-5 - Heath Qt rec. 32013/14 WIGMORE HALL LIVE WHLIVE0080/2

These are finely conceived, often gripping, accounts. The first movement of the second quartet has assured, gleaming lyricism but also an unwavering sense of direction. The slow movement's mournful fugue is cherished and expressively developed. The scherzo is joyful, dancing energy and the finale creates passionate order from chaos.

Ralph VAUGHAN WILLIAMS Symphonies 2 & 8 - Royal Liverpool PO/Andrew Manze rec. 2015 ONYX 4155

Here's in full measure the visionary quality of RVW, as in the beneficence of the opening of Symphony 2 and the continued striving of old age in the slow movement of Symphony 8, contrasted with a racy joy in the hubbub of the main body of Symphony 2's first movement and the breeziness of Symphony 8's second.

Western Wind Mass by John Taverner and Court Music for Henry VIII - Emily van Evera (soprano); Charles Daniels (tenor) Taverner Ch & Players/Andrew Parrott rec. 2015 AVIE AV2352

Fascinating juxtapositions here: the terse, crisp song Western Wind with its keen climactic point is the basis of Taverner's expansive, spiritually expressive mass setting. Both performances have hardiness and edge. Henry VIII's thrusting, voracious Taundernaken gives way to the angelic descant voices of Taverner's Audivi vocem de caelo.

Nigel Harris

Antonín DVOŘÁK Violin Concerto, Romance Josef SUK Fantasy - Christian Tetzlaff (violin) Helsinki PO/John Storgĺrds rec. 2015 ONDINE ODE1279-5 SACD

I am choosing this mainly because the performance of the Dvorak is as close to ideal as you can reasonably expect to get: it has warmth, charm, delicacy and idiomatic nuance, and is above teeming with life. All this is based on a notably close partnership between soloist and orchestra. The coupling is also particularly welcome, namely the only work for violin and orchestra by Dvorak's son-in-law - flawed, but much more valuable than the standard warhorse one tends to get.

Gary Higginson

Jehan de LESCUREL The Love Songs - Ensemble Céladon/Paulin Bündgen rec. 2015 RICERCAR RIC366

From what we hear on this new disc, Lescurel was a cultured and a fine artist of the generation before Machaut and a man who could well have been very influential on the younger composer. The CD is beautifully presented with a vivid, colour manuscript illustration of a Lescurel song on the booklet front. All the texts are offered, in the original, in modern French and in English. Anyone who buys this disc will not be disappointed.

Ian Lace

Erich Wolfgang KORNGOLD Complete Songs - Konrad Jarnot (baritone); Adrianne Pieczonka (soprano); Reinild Mees (piano) rec. 2013/14 CAPRICCIO C5252

This 2 CD set claims its 60 songs provide a complete Korngold song collection. Baritone, Konrad Jarno imbues each song with intelligence, imagination and colour and has the gift of 'acting' the gist of the words. The only disappointment is the documentation, with no English translations of lyrics.

David MATTHEWS & Dmitri SHOSTAKOVICH Piano Quintets - Martin Cousin (piano) Villiers String Qt rec. 2015 SOMM SOMMCD0157

David Matthews' genial Piano Quintet, conceived as an engagement present for his wife is the ideal partner for the Shostakovich work that has an equally direct emotional appeal: its opening movement contrasting feminine daintiness with forceful, strong masculinity, and the Finale is sunny optimistic and affirmatory.

Claude DEBUSSY, Edward ELGAR & Ottorino RESPIGHI Violin sonatas - James Ehnes (violin); Andrew Armstrong (piano) rec. 2015 ONYX 4159

Debussy's last major work has an affinity with the Elgar work written just three years later and both works within the shadow of World War I. Both share an elusive mysterious quality. The Respighi Sonata is the composer's best known work in this medium and was widely championed by artists including Heifetz. Ehnes and Armstrong deliver refined, memorable performances.

Overtures from the British Isles Vol. 2 BBC Ntl O Wales/Rumon Gamba rec. 2015 CHANDOS CHAN10898

Works by Roger Quilter and Eric Coates lead a thoroughly enjoyable collection of British Light Music. Walter Leigh's Agincourt is particularly appealing.

Camille SAINT-SAËNS & Ernest CHAUSSON Piano Quartets - Schubert Ens rec. 2016 CHANDOS CHAN10914

This CD has given me great pleasure – one of the most satisfying albums of chamber music I have reviewed in recent times. It has revisited my CD player several times and I have enjoyed it more and more each time. The Saint-Saëns Piano Quartet, written in the year the composer married is mostly genial and good humoured. The Chausson is charismatic. The Schubert Ensemble are inspired.

Aaron COPLAND Hear Ye! Hear Ye!, Appalachian Spring - Detroit SO/Leonard Slatkin rec. 2013/14 NAXOS AMERICAN CLASSICS 8.559806

Hear Ye! Hear Ye! – the title comes from the preamble to proceedings in a US court. This one-act ballet centres on the trial for the murder of a male night-club dancer and the conflicting evidence of several witnesses. The ballet was danced in Chicago in 1934 and Copland drew a concert suite from the ballet but soon afterwards withdrew both ballet and suite. As Dan Morgan observed, this is something of a mystery for the music has style and vivacity. This performance of the complete Appalachian Spring is riveting. As Dan says, Bravo, bravo, thrice bravo.
---
Donate and keep us afloat
Recordings of the Month
January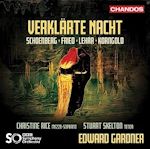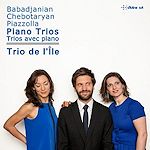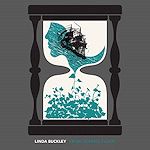 Linda BUCKLEY
From Ocean's Floor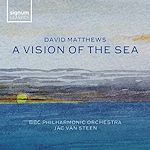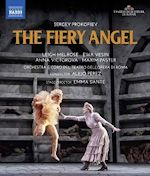 December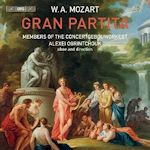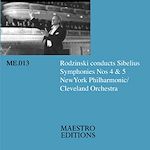 Rodzinski Sibelius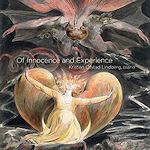 Of Innocence and Experience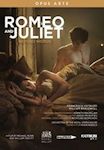 November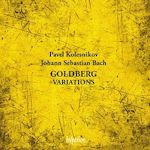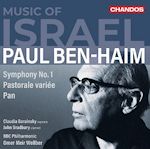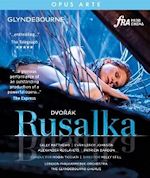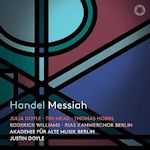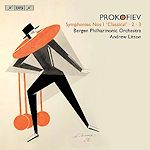 Symphonies 1, 2, 3