paid for
advertisements

<!- Forgotten to FEb 2023-->
FOGHORN Classics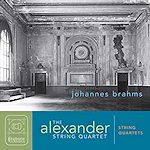 Brahms String Quartets

All Foghorn Reviews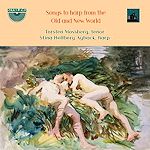 Songs to Harp from
the Old and New World

all Nimbus reviews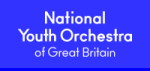 Follow us on Twitter
Editorial Board
MusicWeb International
Founding Editor
Rob Barnett
Editor in Chief
John Quinn
Contributing Editor
Ralph Moore
Webmaster
David Barker
Postmaster
Jonathan Woolf
MusicWeb Founder
Len Mullenger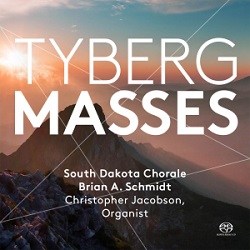 Support us financially by purchasing this from
Marcel TYBERG (1893-1944)
Mass No. 1 in G Major for Mixed Chorus and Organ (1934) [42:27]
Mass No. 2 in F Major for Mixed Chorus and Organ (1941) [22:09]
Christopher Jacobson (organ)
South Dakota Chorale/Brian A. Schmidt
rec. January 2016, First-Plymouth Congregational Church, Lincoln, Nebraska, USA
Reviewed as an ISO/DSD download*
Pdf booklet includes sung texts (Latin/English)
PENTATONE PTC5186584 SACD [64:36]

"Anticipating the Nazi movement in his region in 1943, Marcel gathered his friends in secret to share his music one last time. One friend recalled, 'There was a childlike joy and tenderness in him that is only seen in great souls shortly before their return home. The tears ran down my cheeks. We all had the feeling that he will not be with us much longer.'" - Brian A. Schmidt

Booklet introductions don't come much more poignant than that, but then the story of Marcel Tyberg is an intensely moving one. Born into a family of musicians in Vienna – his father was a violinist, his mother a pianist – Marcel's musical education remains something of a mystery. That said, when he and his widowed mother moved to Abbazia, a Croatian town that was then part of Italy, he did get by as a teacher and composer. When the Nazis arrived in 1943 his mother naively informed them that one of her great grandfathers was Jewish. She died shortly afterwards, but her son was arrested and sent to Auschwitz. His death was recorded there on the last day of 1944.

Tyberg, a devout Catholic, wasn't a prolific composer, but fortunately he entrusted his manuscripts to the care of a friend, Dr Milan Mihich. The latter's son Enrico, who become a successful doctor in the US, eventually showed the scores to JoAnn Falletta, music director of the Buffalo Philharmonic. She and the orchestra then went on to record Tyberg's Second and Third symphonies – plus a sonata and trio – for Naxos. These works, so persuasively presented, are well worth your time and money. I daresay that team will get around to No. 1 in due course, but in the meantime we have Pentatone to thank for recording his two Mass settings.

The organist in this new release is Christopher Jacobson, who impressed me enormously with his recording of pieces played on the magnificent Aeolian instrument of Duke University Chapel, Durham, North Carolina. Soundmirror, the boffins behind that technical tour de force, are in charge of this album, too. As for the South Dakota Chorale, a five-year-old group based in Sioux Falls, they're described in the notes as a 'collaborative network of musicians'. Led by their founder and artistic director Brian A. Schmidt they've already made several recordings; among them is Sacred Songs of Life and Love, much admired by John Quinn.

The Mass No. 1, composed in 1934, begins with a wonderfully rich and expansive Kyrie. There's a pleasing weight to the choral sound and the organ, though powerful, never threatens to swamp the singers. The acoustic is a grateful one and the recorded balance seems just right. And while Tyberg's writing isn't terribly adventurous it has the virtue of being both direct and deeply felt. The very brief solos in the Gloria and Credo are magically done, the latter section alternating between flashes of vigour and moments of hushed reflection. The surging climax halfway through is just magnificent.

The artless candour of Tyberg's craft invites both affection and respect; his rhythms are robust, the vocal line is varied and the music never outstays its welcome. The Sanctus, firmly underpinned by the organ, blossoms majestically before retreating into a meditation for the organ alone. The high voices create a lovely corona of sound at the start of the Benedictus, and the discreet organ part in the Agnus Dei is perfectly judged. Ditto the ecstatic soprano solo that rises from the choir's midst. For me at least the closing pages, so radiantly rendered, bring to mind the musical genuflection that crowns Bruckner's unfinished Ninth Symphony.

On the face of it the second, much shorter Mass, composed seven years later, isn't much different from the first; that said, the sheer splendour and weight of the organ part at the outset speaks of a new assurance. The pithy vocal writing has more of an edge and the organ ripostes seem bolder than before. The Credo is dark-toned, but its hymn-like sections emerge with a contrasting certainty and power that's very impressive indeed. After that the small, perfectly formed Sanctus may seem a little plain, but Jacobson raises the roof with his splendid solo. In the Benedictus rapt singers twine above the gently reassuring organ part, while those who grace the Agnus Dei with their distant, seraphic voices really do belong with the angels.

What strikes me so forcibly is that Tyberg isn't out to make a splash; instead, he's always clear and proportionate, and his epiphanies, although rare, are all the far more affecting for that. I suppose one might be tempted to compare him with that other devout Catholic, Anton Bruckner, but really his response to these texts is more personal, more intimate and, perhaps most important, more open-hearted. Jacobson mirrors all that with his sensitive, beautifully scaled playing; as for Schmidt and his singers they bring real commitment and passion to the mix. That they're all so convincingly recorded is a not inconsiderable bonus.

Glorious music that burns with a steady, beckoning light; class-leading sonics, too.

Dan Morgan
twitter.com/mahlerei

Note
* A word about this Master Quality download, which I bought from Pentatone's online music store. It was delivered as a fairly substantial ISO file, along with an mp3 version, artwork and booklet. With a suitable media player and DAC – in my case Audirvana Plus and Audiolab's new M-DAC Plus – the ISO file can be played as is. However, to extract the DSD files – .dsf or .dff, stereo or multi – all you need is a free piece of software called ISO2DSD (as recommended by Pentatone). Audirvana handles DSD natively, but if your DAC doesn't recognise the file type select DSD over PCM (Mode 1.0 or 1.1) and that will force it to do so. ISO or DSD, the sound here is rich, dynamically extended and hugely tactile. Alas, at €26.50 – roughly that in sterling, thanks to Brexit – such extravagance is best reserved for very special purchases; otherwise, high-res flacs are the way to go.

---
| | |
| --- | --- |
| | |
Donate and keep us afloat
New Releases


<!- cpo end March 2023 --> all cpo reviews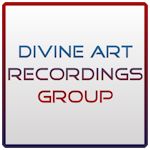 Click to see New Releases
Get 10% off using code musicweb10
All Divine Art reviews
<! apr 12 months Nov 22 - Oct 23 -->