paid for
advertisements

<!- Forgotten to FEb 2023-->
FOGHORN Classics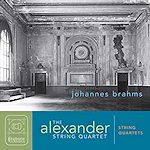 Brahms String Quartets

All Foghorn Reviews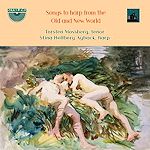 Songs to Harp from
the Old and New World

all Nimbus reviews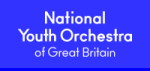 Follow us on Twitter
Editorial Board
MusicWeb International
Founding Editor
Rob Barnett
Editor in Chief
John Quinn
Contributing Editor
Ralph Moore
Webmaster
David Barker
Postmaster
Jonathan Woolf
MusicWeb Founder
Len Mullenger
MUSICWEB INTERNATIONAL Recordings Of The Year 2015

Click on the cover image to read the full review.

Rob Barnett (Classical Editor)

Konstantin EIGES Piano Music - Jonathan Powell rec. 2012 TOCCATA CLASSICS TOCC0215

Eiges was completely unknown to me until this disc. His music is aristocratic, confident and steeped in romantic endeavour and sentiment. In a strange way it is also kindly without being bland. Stylistically there's a Medtner connection and not just in the choice of titles. The fellow feeling is pretty clear but there's no suggestion that Eiges is a counterfeit of his contemporary. Superbly packaged and documented. Toccata and Jonathan Powell do these rare and treasurable things so well.

Paul HINDEMITH The Long Christmas Dinner - American SO/Leon Botstein rec. 2014 BRIDGE 9449

Based on a Thornton Wilder play this fifty minute one act opera at last sees the light of day. It's a deeply poignant piece made all the more so by some very moving music. Hindemith takes on the sophistication of something close to music theatre rather than opera with a capital O. It's a very touching discovery.

Eugen SUCHOŇ Orchestral music - Estonian Ntl SO/Neeme Järvi rec. 2013 CHANDOS CHAN10849

Neeme Järvi's discs over the last five years or so have met with a wide range of reaction from condemnation to unleashed praise. I always want to hear his next effort and have been surprised how often he has drawn me in with his gloriously recorded, generous and annotated Chandos collections from composers I might not have thought to explore. These have included such denizens of the 78 and LP era as Chabrier, Suppé and Offenbach. This disc lets us hear the accessible and folk-influenced music of Slovakian composer Suchon. Chandos and Järvi will continue to surprise us. Who knows - how about a couple of symphonies by the Romanian composer Dimtrie Cuclin?

Henry HADLEY Orchestral music - BBC Concert O/Rebecca Miller rec. 2014 DUTTON EPOCH CDLX7319

Dutton Epoch continue at full throttle. Their forays into rare repertoire are well informed and directed and boast a high proportion of first recordings. This disc of orchestral pieces by the American Henry Hadley allows us to hear music that in its lavish indulgences may remind us of Bantock or Schmitt or Gaubert. All credit to the conductor Rebecca Miller. I hope that this signals an American rarities series from her.

Pyotr Ilyich TCHAIKOVSKY Symphony 5 International Festival O/Leopold Stokowski rec. 1973 CAMEO CLASSICS CC9007CD

For all that many find him defiant against or irreverent towards the composer's wishes Stokowski recordings remain most often the source of the volatile and the inspired. This Tchaikovsky 5 is a truly exciting performance which for all the occasional fluffs and momentary disasters cries out to be heard. Studio perfection is too often won at the expense of lively music-making. Give me these imperfections every time. While it does not supplant Monteux and the LSO on Vanguard it's a visceral version which takes on all comers. Very special. The rehearsal is also no mere time-filler.

Cyril ROOTHAM Symphony 2, Ode on the Morning of Christ's Nativity - BBC Scottish SO, BBC Concert O/Vernon Handley rec. 1975/84 LYRITA REAM2118

Here at last are two pretty much unknown ambitious British choral-orchestral works of the first half of the last century. The Symphony No. 2 is unassertive, philosophical and visionary written during his last days and completed by Patrick Hadley. The Ode on the Morning of Christ's Nativity is Christmas music but of an emotive nature and on a seething majestic scale. It's a bonus that these two BBC broadcasts of the 1970s and 1980s featured the late Vernon Handley as conductor. I declare an interest here being associated with Lyrita in a modest way in their excitingly reborn recording and reissue programme.

David Barker (Website Manager)

Three of my choices are composers unknown to me before the chosen recording, which makes it a very good year for a hunter of the "unsung" composer.

René de CASTÉRA Concert, Sicilienne, Piano Trio - Linda Hall (piano), Samuel Magill (cello), Lucian Rinando (flute), Dean LeBlanc (clarinet), Elmira Darvarova (violin) rec. 2011 AZUR CLASSICAL AZC109

The trio was my main interest here and very fine indeed, but the Concert for flute, clarinet, cello and piano was an unexpected delight.

Johann Wenzel KALLIWODA Violin Concertinos, Overtures - Ariadne Daskalakis (violin) Kölner Akademie/Michael Alexander Willens CPO 7776922

I discovered Kalliwoda nine years ago through a pair of symphonies on CPO which I made a Recording of the Year. I thought they must have given up on him, given the significant time gap, but mercifully someone at the label remembered him. Let's hope it is isn't as long a wait for the next release.

Toivo KUULA Festive March, South Ostrobothnian Suites, Prelude and Fugue - Turku PO/Leif Segerstam rec. 2015 ONDINE ODE12702

It is to be regretted that Kuula's orchestral output amounts to little more than the four works presented here, so enjoyable are they. While they certainly show the influence of Sibelius - how could any Finnish composer of that era not - Kuula definitely has his own voice.

Felix MENDELSSOHN Piano Trios - Sitkovetsky Trio rec. 2014 BIS BIS2109 SACD

Magnificent performances in sound that is as good as I have heard in chamber music. I await more recordings from this brilliant young ensemble. No more need be said.

Romanus WEICHLEIN Encaenia Musices - Capella Vitalis Berlin RAUMKLANG RK3401

Easily my discovery of the year. Glorious Baroque chamber music, beautifully recorded and performed. More please.

Antonio VIVALDI I concerti dell'addio - Europa Galante/Fabio Biondi (violin) rec. 2014 GLOSSA GCD923402

The affinity of Fabio Biondi and Europa Galante for Vivaldi is quite extraordinary. After a few less than successful excursions (Telemann, Mozart) they are triumphantly back on home territory.


Stephen Barber

Michel Richard de LALANDE Symphonies pour les soupers du roi - La Symphonie du Marais/Hugo Reyne rec. 1990 HARMONIA MUNDI HMY2921337.40

This is the only complete set of these works, famous by reputation but not by performance. Fortunately it is a very good one, which was commanding high prices on the second-hand market before being reissued. Hugo Reyne has used his imagination in realizing them from the score and they are a delight.

Igor STRAVINSKY Les Noces, Mass, Cantata - Carolyn Sampson, RIAS Kammerchor, musikFabrik/Daniel Reuss rec. 2005 HARMONIA MUNDI HMG501913

These works are all masterpieces but are rarely performed or recorded. Under Daniel Reuss' expert direction Les Noces fizzes with life and joy while the withdrawn and hermetic cantata is brooding and intense. The Mass has a grave beauty.

George ENESCU Symphony 4, Nuages d'Automne sur les Foręts, Chamber Symphony - NDR Radiophilharmonie Hannover/Peter Ruzicka rec. 2013/4 CPO 7779662

Enescu took modesty about his compositions to an extreme, often not completing or issuing some of works. He left his fourth symphony fully sketched but only partly orchestrated. Pascal Bentoiu has finished the task, as he did for the fifth symphony, and the result is a strange and compelling work in a distinctive late Romantic idiom. The other works are worth having too, particularly the Chamber Symphony, Enescu's last work.

Johannes BRAHMS Serenades - Gewandhaus O Leipzig/Riccardo Chailly rec. 2014 DECCA 4786775

If you want the serenades in a fine modern recording, and every Brahmsian who loves the symphonies should acquire them, then Chailly's new version is now the one to go for.

Franz LISZT Sacred Choral Music - Kammerchor I Vocalisti/Hans-Joachim Lustig rec. 2015 CARUS 83.465

Liszt's smaller choral works are almost unknown but here is a fine selection of them which should both give pleasure and attract interest from cathedral and church choirs. The idiom may seem reminiscent of Bruckner's much better known motets but in fact the influence goes the other way. The last number in particular, a setting of most of Psalm 137, is a jewel.

Nick Barnard

A diverse selection this year but all still ticking the boxes for my ROTY imperatives; musical and technical excellence supporting revelatory performances - all of these discs comfortably fulfil these criteria

Anthony RITCHIE Symphony 4 - Jenny Wollerman (soprano) Christchurch Symphony Orchestra/Tom Woods rec. 2014 ATOLL ACD314

The latest symphony by New Zealand composer Anthony Ritchie - a very personal and powerful response to the earthquake that struck the country in 2011. Ritchie is a prolific composer but this strikes me as one of his profoundest and best works

Suites & Overtures for the Radio Dresden State Opera O/Ernst Theis rec. 2006-11 CPO 777838-2

Something of a revelatory set. Brilliant - in every sense - performances of little known or forgotten music written for the Radio in its earliest days. The vibrancy of the compositions is matched by the idiomatic and skilful performances.

Serge RACHMANINOFF All-Night Vigil - Phoenix Chorale, Kansas City Chorale/Charles Bruffy rec. 2014 CHANDOS CHSA5148 SACD

What a glorious piece this is and what a remarkable choir the combined Kansas City and Phoenix Chorales are. By no means the most idiomatic performance but one that re-imagines this extraordinary work as a series of extended meditations. All aided by choral singing of superhuman brilliance caught in typically gorgeous Chandos sound - soul music.

Erich Wolfgang KORNGOLD Piano Concerto Benjamin BRITTEN Diversions - Nicolas Stavy (piano) Lille Ntl O/Paul Polivnick rec. 2014 HORTUS 710

An imaginative and interesting coupling that goes a long way to justifying the idea that the Korngold left-hand concerto is one of his best but least appreciated works. Thrillingly dynamic performances and excellent committed playing. The sign of a good disc is when you want more of the same.

Paul GRAENER Piano Concerto, Symphonietta, Drei Schwedische Tänze, Divertimento - Oliver Triendl (piano) Munich RO/Alun Francis rec. 2011 CPO 777 697-2

This disc is included because of one work - the achingly beautiful and moving Symphonietta written In Memoriam of the composer's young son. None of the rest of the music rises to the same level and the performances are good and committed without being uninsurable. But that Symphonietta......!

Pietro MASCAGNI Rapsodia Satanica Nino ROTA Il Gattopardo - Deutsche Staatsphilharmonie Rheinland-Pfalz/Frank Strobel rec. 2005 CAPRICCIO C5246

A complete surprise - a major score for a film pre-dating just about every other major work in the genre written by an Italian opera composer. Great fun - very evocative, by no means profound but performed with real gusto and panache.

Dominy Clements

Johann Sebastian BACH The Art of Fugue - Angela Hewitt (piano) rec. 2013 HYPERION CDA67980

Angela Hewitt's recording of Bach's The Art of Fugue is to my mind a breakthrough in the performance evolution of this most enigmatic of scores. Hewitt transforms BWV 1080 into something juicy and enjoyable rather than dry and endurable, giving each line a vocal and narrative quality to create this year's 'must-have' Bach release.

Domenico SCARLATTI Keyboard Sonatas Claire Huangci (piano) rec. 2014 BERLIN CLASSICS 0300603BC

The refined poetry of Claire Huangci's playing combines with her imaginative sequencing of her Scarlatti sonatas into groupings that form their own pleasing Suites and Sonatas. This is a quietly spectacular expression of some of this year's most enduring pianism and musicianship.

Maximilian STEINBERG Passion Week Nikolai RIMSKY-KORSAKOV Chant Arrangements for Holy Week - Cappella Romana/Alexander Lingas rec. 2014 CAPPELLA ROMANA CR414-CD

One of the big choral rediscoveries of recent years combined with a stunning performance and recording, Steinberg's sublime and eloquently moving Passion Week is a work to which I've returned again and again this year.

Rodion SHCHEDRIN The Left-Hander Andrei Popov, Mariinsky Ch & O/Valery Gergiev rec. 2013 MARIINSKY MAR0554 SACD

Contemporary opera can be a bit arduous, but Rodion Shchedrin's The Left-Hander is a genuine masterpiece and stuffed so full of good things that you can lose yourself in its absurd world and emerge entertained, stimulated and educated.

Iveta Apkalna (organ) Works by Bach & Glass rec. 2013 OEHMS CLASSICS OC1827

Rich and generous, this organ recording has something glorious about it at every level: Bach in which you can bathe, and Glass as refreshing as menthol. With spectacular sonics and superlative skill in performance, this is a set that comes complete with its own magnetic field.

Arvo PÄRT Musica Selecta - A Sequence by Manfred Eicher rec. 1983-2011 ECM NEW SERIES 2454/55

As far as this year's ECM catalogue is concerned it was a toss-up between the haunting Gesualdo on ECM or celebrating Arvo Pärt's 80th, and in the end it had to be Manfred Eicher's richly rewarding celebration of the composer who started it all as far as the 'New Series' was concerned.

Michael Cookson

The year 2015 has produced a large number of excellent recordings and choosing a list of 6 releases has been difficult, not helped by 3 of the finest arriving very late in the year. There are a number enjoyable releases that I haven't been able to include on my final list:

When Vaughan Williams's A Sea Symphony was recorded live in 2014 I was part of the Bridgewater Hall audience. This is a quite outstanding account by the Hallé with soloists Katherine Broderick and Roderick Williams and choirs under Sir Mark Elder on the Hallé own label. 'The Tchaikovsky Album' from the RLPO under its Russian maestro Vasily Petrenko may consist of popular Tchaikovsky orchestral works but the level of performance is outstanding on the Classic FM label. Earlier this year I visited Richard Strauss's villa in Garmisch, Bavaria which added a special dimension to my listening of his masterworks Don Juan and Ein Heldenleben played live and so remarkably by the Symphonieorchester des Bayerischen Rundfunks under the great Mariss Jansons on BR Klassik.

Brahms's two orchestral Serenades are not given the attention they deserve in the concert hall or the recording studio so it's pleasing to have this excellent new Decca recording from such a renowned orchestra as the Gewandhausorchester Leipzig under Riccardo Chailly. I have obtained much enjoyment from the excellent Prokofiev cycle of symphonies from the Bournemouth Symphony Orchestra under Kirill Karabits on Onyx. In the chamber music field there is the desirable and beautifully produced release of rare and colourful 'Russian' music by Rimsky-Korsakov, Bortkiewicz and Khachaturian. These works reflecting the exotic sounds of the Orient are admirably played by the Zürich Ensemble on Paladino Music.

All of a remarkably high standard I have also relished a number of opera recital releases from Joyce DiDonato titled 'Stella di Napoli' rare Neapolitan bel canto arias on Erato; 'Power Players' Russian arias for bass sung by Ildar Abdrazakov on Delos; 'The French Collection' of opera arias from tenor Piotr Beczala on Deutsche Grammophon, 'Fiamma del Belcanto' arias from bel canto to verismo from soprano Diana Damrau on Erato; baritone Christian Gerhaher singing 'Mozart Arias' on Sony and 'Héroďque' of French arias by tenor Bryan Hymel on Warner Classics. Finally there is a most desirable 8 CD box set of Dvorak Sacred works and Cantatas on Supraphon of which Saint Ludmila and The Spectre's Bride are real discoveries for me.

Franz SCHUBERT Symphony 9 - O Mozart/Claudio Abbado rec. 2011 DEUTSCHE GRAMMOPHON 4794652

Every now and then a new release comes along of such excellence that it virtually becomes a fixture on your CD Player. One such recording is from the late Claudio Abbado conducting Orchestra Mozart in the Schubert Symphony No. 9 in C major 'The Great'. Assembled at live concerts in 2011 at Bologna Auditorium Manzoni and also Bolzano Auditorium the audio result feels seamless. In the assured hands of Abbado and the Orchestra Mozart I haven't heard a more beautifully played and recorded account of the Schubert Symphony No. 9 than this gold standard Deutsche Grammophon release.

Gaetano DONIZETTI Don Pasquale - John Del Carlo, Anna Netrebko, Metropolitan Opera Ch & O/James Levine rec. 2010 DEUTSCHE GRAMMOPHON 0734645 Blu-ray

Originally released in 2011, I only came upon this Blu-ray of Donizetti's enduring comedy favourite Don Pasquale for review fairly recently. I admit being rather sceptical how soprano Anna Netrebko would handle the comedy role of Norina but she gives a terrific performance. Equally impressive is the treasurable John Del Carlo in the role of elderly bachelor Don Pasquale. Otto Schenk's astute staging is captured superbly by video director Gary Halvorson. For unadulterated entertainment this live Met production is an absolute buffo delight from start to finish.

Ludwig van BEETHOVEN Symphonies 5 & 7 - Pittsburgh SO/Manfred Honeck rec. 2014 REFERENCE RECORDINGS FR-718 SACD

The Pittsburgh Symphony Orchestra under Manfred Honeck is on world class form with Beethoven's Symphonies No's 5 and 7. This release only arrived a short time ago but its merits were evident immediately. In these live accounts one senses an elevated level of musical intelligence from Honeck together with an unyielding structural coherence. Outstandingly performed and recorded this special Reference Recordings release conducted by Manfred Honeck sits comfortably alongside the finest recordings in the catalogue.

Alexander SCRIABIN Symphonies 3 & 4 - London SO/Valery Gergiev rec. 2014 LSO LIVE LSO0771 SACD

The hundredth anniversary year of the death of Alexander Scriabin falls in 2015. Fittingly comes this quite stunning new release from Valery Gergiev and the London Symphony Orchestra of The Divine Poem and the Poem of Ecstasy on the LSO Live label Another very recent arrival I have been captivated by these thrilling live performances full of spectacular colour and I sense a rarely achieved, special connection between performers and Scriabin's enigmatic sound world.

Giacomo PUCCINI Turandot - Mlada Khudoley, Riccardo Massi, Vienna SO/Paolo Carignani rec. 2015 C MAJOR 731504 Blu-ray

Of the Puccini operas Turandot seems best suited to a spectacular production and surely there is none more magnificent than this staging on the vast floating stage on Lake Constance from the Bregenz Festival. Marco Arturo Marelli's production replicates the Great Wall of China, terracotta in colour and brightly lit, in a dragon shape has battlements 72 metres long by 27 metres high with two towers and a life-size terracotta army of 200 plus figures. This creation of an outdoor visual and audio spectacular for opera lovers is impressively captured by video director Felix Breisach. An extremely well chosen cast includes standout performances from tenor Riccardo Massi as Calaf and soprano Guanqun Yu as Liů.

John ADAMS Absolute Jest, Grand Pianola Music - San Francisco SO/Michael Tilson Thomas, John Adams rec. 2013/15 SFS MEDIA SACD SFS0063

At the 2015 Musikfest Berlin I reported from the German premičre of John Adams's Absolute Jest and this album has been recorded by the same forces the Saint Lawrence String Quartet and San Francisco Symphony under Michael Tilson Thomas. Adams, the acceptable face of minimalism, describes the captivating Absolute Jest for string quartet and orchestra as "a colossal twenty-five minute Scherzo." Here Adams displays his love of Beethoven string quartets by taking and cleverly developing material from the Scherzos of the String Quartets, Op. 131, 135 and the Große Fuge, together with the Seventh and Ninth Symphonies and 'Waldstein' Sonata. Unconventionally scored for two pianos, wind, percussion and three amplified female voices in Grand Pianola Music Adams employs whimsical, eclectic mix of styles which includes Sousa-like marches to Christian revivalist anthems. Superbly played and recorded this release will unquestionably appeal to a much wider audience than John Adams devotees.

Hubert Culot

Over the last twelve months I had the opportunity to listen to a number of CDs of quality so that it proved a rather difficult task to select just a handful of them for this year's Recordings of the Year. Since I had to decide which recordings to put forward I decided to choose them on the basis of the quality of the music, the quality of the recording and of the performances as well as the interest of the programmes that these discs offered. By so doing, I am perfectly conscious that this unashamedly subjective choice does leave many worthwhile recordings out of the game. Anyway, here they are.

Mátyás SEIBER Ulysses, Elegy, Three Fragments - Alexander Young, BBC Chorus, London SO/David Atherton, Melos Ens rec. 1960/72 LYRITA SRCD348

Seiber's achievement seems now to be re-assessed through some recent recordings of his music. I think of the fairly recent recording of his three string quartets on Delphian. Now, this Lyrita release fills an important gap in Seiber's discography with a very fine broadcast performance of his cantata Ulysses as well as with a most welcome reissue of works recorded long ago by Decca. This release is a clear must for anyone interested in Seiber's often beautiful music.

Sir Arthur BLISS Madame Noy, Rout, The Enchantress, The Beatitudes - Heather Harper, Pamela Bowden, Gerald English, BBC SO & Ch/Sir Arthur Bliss, Rudolf Schwarz rec. 1957-64 LYRITA REAM1115

Not long after Dutton's release of the broadcast of the work's first performance in Coventry which was useful but somewhat unsatisfactory, Lyrita has a far better performance AND recording to offer here. This fairly generous disc also adds a few rarities such as the scena The Enchantress which is not an easy work to perform in a satisfactory way. I am delighted to record that this performance by Pamela Bowden and the BBC Symphony Orchestra conducted by Rudolf Schwarz is a real ear-opener.

Walter LEIGH Jolly Roger - Neilson Taylor, Alan Dudley, Vernon Midgley, Ambrosian Singers, BBC Concert O/Ashley Lawrence rec. 1972 LYRITA REAM2116

Walter Leigh's career was tragically cut short but this did not prevent him to compose a good deal of music, although much of it consists of short works. This is why I welcome this recorded broadcast of his comic opera Jolly Roger, a somewhat longer work in which Leigh was able to deploy all his composing skills vocal and instrumental as well. This comic opera is really great fun from first to last and one often finds oneself humming along. This most welcome release unquestionably adds to one's appreciation of Leigh's musical skills.

Ralph VAUGHAN WILLIAMS Dona nobis pacem Stephen HOUGH Missa Mirabilis - Sarah Fox, Christopher Maltman, Colorado SO Á Ch/Andrew Litton rec. 2014 HYPERION CDA68096

The appeal of this superb release is twofold: first, Andrew Litton conducts a magnificent reading of Vaughan Williams' Dona nobis pacem. Composed in 1936 as an occasional work of sorts this cantata has never lost any of its topicality for we do not live in a better world now than in the 1930's. Second, this release also offers a very fine 'fill-up' in the form of Stephen Hough's Missa Mirabilis heard here in its orchestral guise. This is deeply honest and sincere music that sometimes briefly harks back to Poulenc's large-scale choral-orchestral works, but none the worse for it, I hasten to say. Both works are superbly well served by all concerned and the recording is first-class throughout.

Carlo GESUALDO DA VENOSA Moro lasso, O crux benedicta Brett DEAN Carlo Erkki-Sven TÜÜR L'ombra della croce, Psalmody - Estonian Philharmonic Chamber Ch, Tallinn CO/Tőnu Kaljuste rec. 2014 ECM NEW SERIES 2452

This is a cleverly planned disc in which Gesualdo is the red thread, so to say, since two of his short choral works heard here in transcriptions for strings, each one providing material for a piece by Brett Dean and by Erkki-Sven Tüür respectively. The last item, though, is in no way connected to Gesualdo's music but rather presents a recent thought of the composer on one of his early works. Again, excellent engineering and – more importantly – superb and committed performances.

Robert Farr

Two years ago my choices were significantly influenced by the fact that it was the Verdi and Wagner bicentenary anniversary year, the former being a particular interest of mine as is reflected by my four-part conspectus of the life of the composer and recordings of his works published on this site. Last year, singers and a couple of Donizetti operas featured, four being of video and two of CD issues. This year there is a significant reduction in the number of discs I am choosing from, forty-nine to thirty seven. This does not so much reflect my ageing, or lethargy, but a lack of product within my realms of interest, or expertise, these being in operatic singers, the works of Verdi and the bel-canto opera composers in particular. Another significant influencing factor is my lack of interest in seeing opera performances on video involving producers who are more interested in their concept than the composer's intentions, as seems increasingly the case in performances from mainland Europe in particular, but has now expanded to Britain and America. Of course this does not affect CD recordings and these feature equally with DVD/Bluray in my list this year. Only to half of my selections this year did I not award the imprimatur of Recording of the Month.

Ailyn Perez (soprano) & Stephen Costello (tenor) Love Duets - BBC SO/Patrick Summers rec. 2013 WARNER CLASSICS 2564 633485

A very warm welcome to this husband and wife duo's first recording. This CD's content offers a wide selection of items showing off their individual and combined vocal skills to perfection. Both are now appearing at some of the best operatic addresses.

Georges BIZET Les pęcheurs de perles - Patrizia Ciofi, Dmitry Korchak, Ch & O Teatro di San Carlo/Gabriele Ferro rec. 2012 C MAJOR 719608 DVD

Published as two reviews by Rob Maynard on and myself on Bluray and DVD, and despite some lack of Gallic style, I joined my colleague in welcoming a tuneful opera too rarely performed. Those who admire the work, as I do, should note that it can be seen at cinemas in a transmission of a new production from New York's Metropolitan Opera in January 2016. The work has much more to it than that famous duet recording by Robert Merrill and Jussi Bjorling.

Gaetano DONIZETTI Les Martyrs - Michael Spyres, Joyce El-Khoury, O Age of Enlightenment/Sir Mark Elder rec. 2014 OPERA RARA ORC52

Opera Rara continue to fill the gaps in the catalogue of Donizetti operas with another well-recorded performance, issued on CD, and which enables a full appreciation of the composer's qualities and achievement in this late work.

Wolfgang Amadeus MOZART La Finta Gardiniera - Carlo Allemano, Erin Morley, Le Concert d'Astrée/Emmanuelle Haďm rec. 2014 ERATO 2564 616645 DVD

Mozart isn't only about the Da Ponte trilogy! This work by the eighteen-year-old composer is of a wonderfully simplistic staging and direction of this rarely performed work. Add outstanding singer acting being matched in the pit for certain DVD enjoyment.

Gaetano DONIZETTI La Favorite - Yijie Shi, Kate Aldrich, Ch & O Capitole Theatre Toulouse/Antonello Allemandi rec. 2014 OPUS ARTE OABD7165D Blu-ray

On Bluray, another opera that Donizetti staged in Paris features French-speaking Ludovoc Tezier, very much the lyric baritone of the moment, alongside a good cast albeit the production lacks some vitality.

Jonas Kaufmann (tenor) Nessun Dorma: The Puccini Album - O Accademia Nazionale di Santa Cecilia/Antonio Pappano rec. 2014 SONY 88765 092482

Singing of power, expression and tonal variety from the tenor of the present generation that does justice to the wide variety of the composer's creations. A luxury CD presentation with a DVD extra is available too.

Göran Forsling

Britta BYSTRÖM Picnic at Hanging Rock, A Walk after Dark, Invisible Cities - Ellen Nisbeth (viola) Malmö SO, Swedish RSO/Daniel Blendulf rec. 2013/14 DAPHNE 1046

Beautiful contemporary music that also tells stories. Masterly solo playing by Ellen Nisbeth.

Franz LISZT The Complete Songs Vol. 3 - Gerald Finley (bass-baritone) Julius Drake (piano) rec. 2013 HYPERION CDA67956

Gerald Finley takes over the baton for the third section of Hyperion's relay race through the complete songs of Franz Liszt. After Matthew Polenzani's and Angelica Kirchschlager's excellent achievements Finley confirms that Hyperion has a winning team. He is superb!

Arias for Domenico Gizzi Roberta Invernizzi (soprano) I Turchini/Antonio Florio rec. 2014 GLOSSA GCD922608

You may not know many of the composers represented here, but they were highly esteemed in their lifetime and wrote great music that should appeal to a wide audience even today – in particular since Roberta Invernizzi, "The Queen of Baroque Opera", sings it so marvellously.

Camilla Tilling (soprano) I skogen - Paul Rivinius (piano) rec. 2014 BIS BIS-2154 SACD

For her third song recital for BIS, Camilla Tilling has botanized among, basically, lesser known songs by the greatest Nordic song composers of the early 20th century. But make no mistake: these are eminently attractive flowers and they are sung with the utmost delicacy.

Lars Karlin (trombone) A Swedish Trombone Wilderness rec. 2014 GENUIN GEN15337

Stunning trombone playing! "Wilderness" may seem discouraging but there are contemporary or near-contemporary gems here aplenty. Thrilling, sometimes provocative but highly entertaining.

Arias for Benucci Matthew Rose (baritone) Arcangelo/Jonathan Cohen rec. 2013 HYPERION CDA68078

A delicious bouquet of riveting arias – rarities as well as nice old friends – sung with the utmost finesse and vocal splendour.

Paul Corfield Godfrey

As in previous years I have restricted my selection to issues that I myself have reviewed, and have excluded reissues of material that has previously been available. Even so, once again I have had to omit some discs of real merit, such as the Villa-Lobos Symphony 10 on Naxos (a valuable reminder of a work that does not deserve total neglect), the Brahms Serenades under Riccardo Chailly on Decca (a worthy appendage to the same conductor's set of the symphonies), and the compendium of Luke Whitlock's music on Divine Art (which contains some really approachable modern music which should provide pleasure to all). The issues I have finally selected contain works which are to be recommended both for their contribution to the representation of otherwise unrecorded music in the catalogue or, in two cases, for the exceptional quality of the performances.

John METCALF Under Milk Wood - Wyn Davies rec. 2014 TŶ CERDD TCR013

I was delighted to receive a recording, made under studio conditions, of the opera which so impressed me when I heard the first performance in Cardiff last year. The fact that the work bids to establish itself in the repertoire was testified to by the inclusion of a question about it on the BBC Radio 4 quiz Counterpoint this year!

Michael HURD The Aspern Papers, The Night of the Wedding - Owen Gilhooly, Nicholas Morton, Ulster O/George Vass, Ronald Corp rec. 2011/14 LYRITA SRCD2350

Another opera, this time one that has languished in obscurity since its first run of performances but is a piece that is both enjoyable in its own right and (one hopes) ripe for revival following this recording.

Jean ROGER-DUCASSE Piano music - Martin Jones rec. 2013/14 NIMBUS NI5927

The piano works of Roger-Ducasse have hardly ever been performed, let alone recorded, and although the quality of the music is variable this compendium performs a valuable service to interested listeners.

Franz SCHUBERT Fierrabras - Michael Schade, Julia Kleiter, Vienna PO/Ingo Metzmacher rec. 2014 C MAJOR 730708 DVD

I include this video from the Salzburg Festival not only because it makes a marvellous case musically for the opera, but also because the production – which was unfairly slated by some critics – seems to me to be ideal in practically every respect.

Jean SIBELIUS Pelléas et Mélisande - Turku PO/Leif Segerstam rec. 2014 NAXOS 8.573301

One of the highlights of the year has been the series of Segerstam's Sibelius incidental music with the Turku Philharmonic, which does the composer the service of taking his tempo markings at face value. All of the issues are valuable, this one particularly so even though some of the speeds are controversially slow.

Toivo KUULA Festive March, South Ostrobothnian Suites, Prelude and Fugue - Turku PO/Leif Segerstam rec. 2015 ONDINE ODE12702

The music of Kuula really deserves revival, and this release includes nearly all of the orchestral music in superb performances and recording. Even those who bought the earlier Dutton release should listen to this new disc as well.

Stephen Greenbank

Mátyás SEIBER Ulysses, Elegy, Three Fragments - Alexander Young (tenor), BBC Chorus, London SO/David Atherton, Melos Ens rec. 1960/72 LYRITA SRCD348

I have amassed quite a collection of Lyrita recordings over the years, both on LP and CD. I have yet to encounter one that disappoints. Yet, despite the high artistic quality of their releases this one, which I have recently reviewed, is one of their high points. None of the music I had heard before, and it has been a revelation to discover these wonderfully rich and imaginative scores. The Three Fragments are my favourite.

Felix MENDELSSOHN Piano Trios - Sitkovetsky Trio rec. 2014 BIS BIS-2109 SACD

Both myself and David Barker gave this release a Recording of the Month accolade, and it certainly deserves it. The Sitkovetsky Trio give compelling, deeply-committed performances. The BIS engineers have attained top-notch sound and balance. I have perhaps listened to this review disc more than any other I have been sent. Alexander Sitkovetsky and the pianist Wu Qian also play together as the Sitkovetsky Duo and their recent recording of sonatas on the Limen Label I was lucky enough to review and, yes, it too was a Recording of the Month.

Mattia Battistini (baritone) The Complete Recordings rec. 1902-1924 rec. 1910/11 MARSTON 56002-2

For lovers of historical vocal recordings, this 6 CD set of the Complete Mattia Battistini from the Marston label will be manna from heaven. These audio restorations have been a labour of love for Ward Marston and J. Richard Harris. Now Battistini's rich baritone voice can be heard in all it's glory. The excellent accompanying documentation, including photographs of the artist, make this an extremely desirable acquisition.

Alois HÁBA Complete String Quartets - Hába Qt rec. 2003/6 NEOS 11001-04

I've known Alois Hába's complete String Quartets for some time from the pioneering accounts made by the Stamitz Quartet on Bayer Records in the 1990s. They are now showing their age, and these new recordings from the eponymous Hába Quartet, on the contemporary Neos Label, present these richly constructed works in state-of-the-art sound. I prefer the Hábas for their sense of abandon, freshness, spontaneity and a less cautious and less reverential approach. This is music crying out for a larger audience.

Pyotr Ilyich TCHAIKOVSKY & Felix MENDELSSOHN Violin Concertos - Fumiaki Miura (violin) Deutsches SO Berlin/Hannu Lintu rec. 2015 AVEX AVCL25878

It's always gratifying to encounter a young artist who has that extra special something. Fumiaki Miura is one such violinist. At only 22, he commands formidable technical skill, profound musicianship and a maturity of vision. I'm sure he will go far. This concerto recording debut ranks as one of most satisfying accounts of this perennial pairing I have heard, and worthily has a place on the shelves next to my favourite versions. His Prokofiev Violin Sonatas with Itamar Golan which he recorded back in 2010 for Sony (his very first recording) are equally impressive.

Johann Sebastian BACH Mass in B minor - Arcangelo/Jonathan Cohen rec. 2013 HYPERION CDA68051/2

This account from Hyperion of Bach's Mass in B minor by Arcangelo directed, from the harpsichord, by Jonathan Cohen is one of the finest I've encountered. Moderate-sized forces are employed, with a choir of twenty, employing four to a part, and five soloists. Cohen uses a counter-tenor for the alto parts rather than a female alto. The orchestra is a mix of period and modern instruments, and is very effective. St. Mary's Church, Tetbury provides an ideally warm, spacious and airy acoustic. It doesn't get much better than this.

Michael Greenhalgh

Johann Sebastian BACH Violin Concertos - Alina Ibragimova (violin) Arcangelo/Jonathan Cohen rec. 2014 HYPERION CDA68068

Taking the A minor concerto as an example, it begins with precision, pace, spontaneity yet also an underlying relaxation from both Ibragimova and Arcangelo. Not reverential Bach, it's impish at times, but equally reveals sensitive shading. The slow movement is exquisite, mellifluous and yearning while the finale has more than a touch of gypsy abandon.

Ludwig van BEETHOVEN Symphonies 5 & 6 - Royal PO/Felix Weingartner rec. 1927 PRISTINE AUDIO PASC399

Using a small body of strings, there's great clarity and transparency of texture in Weingartner's 1927 recording of the Pastoral symphony. The sureness of phrasing throughout, appreciable line, how paragraphs are built yet progress seamlessly, with everything done in an unassuming manner, is masterly, creating a satisfying sense of wholeness of expression.

Ludwig van BEETHOVEN Symphonies 5 & 7 - Pittsburgh SO/Manfred Honeck rec. 2014 REFERENCE RECORDINGS FR-718 SACD

These live performances are raw, uncompromising and compelling. The opening of Symphony 5 grotesquely contrasts the 'Fate motif' and timid strings' response but the extreme dynamics are Beethoven's, likewise the opening of Symphony 7 where bludgeoning power vies with pleading for calm. The seventh's slow movement is contorted anguish, its finale demonic drive.

Wolfgang Amadeus MOZART Violin Concertos - Frank Peter Zimmermann (violin) Bavarian RSO/Radoslaw Szulc rec. 2014 HÄNSSLER CLASSIC CD98.039

Great variety here. Concerto 1 moves from spruce, convivial virtuoso display to an expansive, reflective slow movement showcasing Zimmerman's golden tone before a flourishing finale. Concerto 3 begins incisively before the melting fragility of its slow movement and robust, purposive finale. Concerto 4 starts arresting and dainty by turns before a serenely contemplative slow movement and cheeky finale.

Franz SCHUBERT String Quartets - Quatuor Terpsycordes rec. 2015 AMBRONAY AMY044

A breathtaking demonstration of the impact and clarity that can be achieved from performance on period instruments when Schubert's extreme dynamic contrasts and contrasts of mood are realized thrillingly. Whether quicksilver scherzo or lullaby trio, Quatuor Terpsycordes convey the full measure of Schubert's broad paragraphs and the fiery finale is all legerdemain.

Ralph VAUGHAN WILLIAMS A Sea Symphony - Katherine Broderick, Roderick Williams, Hallé Ch & O/Sir Mark Elder rec. 2014 HALLÉ CDHLL7542

A great live recording: from the opening acclamation there's both freshness and edge. A vast expanse is vividly realized in the slow movement with sensitive use of semi chorus and detail of orchestration. The exciting scherzo almost physically embodies a seascape. The finale has both a reverence and intimacy of contemplation.

Ian Lace

Alas, this was not such a rewarding year as far as I am concerned. Too few CDs that came my way to prompt me to award 'Recording of the Month'. And for the first time my list has not included one CD devoted to British Music.

Patricia Petibon (soprano) La Belle Excentrique Susan Manoff (piano) rec. 2013 DEUTSCHE GRAMMOPHON 479 2465

This is perfection: it's fun, it's comic and it's poignant and romantic. It's performed to perfection by Patricia Petibon who colours her voice to suit all the moods with unashamed abandonment and great élan.

Sergei RACHMANINOV Symphonic Dances, Suites - Natalia Lavrova and Vassily Primakov (piano duo) rec. 2013 LP CLASSICS 1019

Natalia Lavrova and Vassily Primakov are quite inspired: their playing technically secure, poetic and beautifully nuanced. They are exceptionally sensitive to the music, to each other's line and they blend so well. Their readings have strength, delicacy and understanding of, and sympathy for Rachmaninov's idiom.

Jean SIBELIUS Symphonies 1-7 - Lahti SO/Okko Kamu rec. 2012/14 BIS BIS2076 SACD

As my colleague Dan Morgan says, "Kamu's distinguished Sibelius joins Vänskä's at the top of the tree; formidable engineering, too" Need I say more?

Carl NIELSEN Symphonies 1-6 - BBC Philharmonic/John Storgĺrds rec. 2012-15 CHANDOS CHAN10859

These are intense and memorable performances with an outstanding, exciting and colourful 'Sinfonia espansiva' and a ferociously energetic, yet life-affirming 'Inextinguishable' Symphony No. 4. All in all, a distinguished, top drawer set.

Jules MASSENET Les amoureuses sont des folles - Sally Silver (soprano) Christine Tocci (mezzo); Nico Darmanin (tenor); Richard Bonynge (piano) Gabriella Swallow (cello) rec. 2014 SOMM SOMMCD0151

Pure delight. What a pity that these lovely songs are not better known. Here is proof, if ever there was need for such, of Massenet's masterly lyrical invention for the female voice and of his richly descriptive writing for the piano.
Donate and keep us afloat
New Releases
<!- Bridge end Sept 2022 -->


<!- cpo end Sept 2022 --> all cpo reviews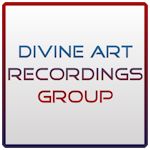 Click to see New Releases
Get 10% off using code musicweb10
All Divine Art reviews