paid for
advertisements


Chopin Edition 17CDs
now available separately
£11 post-free anywhere

---
TROUBADISC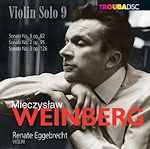 100th birthday of Mieczyslaw Weinberg on December 8, 2019.
Renate Eggbrecht has recorded all 3 violin Sonatas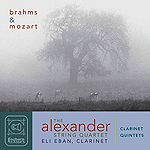 Mozart Brahms
Clarinet Quintets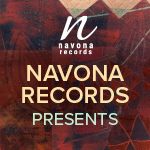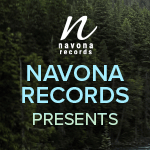 New Releases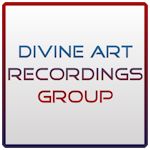 Click to see New Releases
Get 10% off using code musicweb10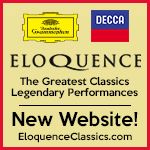 Special offer 50% off
15CDs £83 incl. postage


Follow us on Twitter
Editorial Board
MusicWeb International
Founding Editor
Rob Barnett
Editor in Chief
John Quinn
Seen & Heard
Editor Emeritus
Bill Kenny
MusicWeb Webmaster
David Barker
Postmaster
Jonathan Woolf
MusicWeb Founder
Len Mullenger
---
Support us financially by purchasing
this through MusicWeb
for £14.99 postage paid world-wide.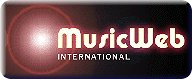 Les Musiciens et la Grande Guerre - Volume X: Concertos pour la main gauche
Benjamin BRITTEN (1913-1976)
Diversions for piano left-hand and orchestra (1940) [26:40]
Erich Wolfgang KORNGOLD (1897-1957)
Concerto for piano left-hand in C Sharp Op.17 (1923) [30:30]
Nicolas Stavy (piano)
Orchestre National de Lille/Paul Polivnick
rec. L'auditorium du Nouveau Siècle à Lille (Nord), France, 2014
HORTUS 710 [57:07]

Some artists are fated to be known to history by their associations rather than their own direct contribution to the world of Art. One such was pianist Paul Wittgenstein. A member of the super-wealthy Viennese Wittgenstein family who had made their money in steel, Paul had just started a career as a piano virtuoso when World War I broke out and he enlisted. Within months he suffered the disasters of having his right elbow shattered by a bullet, was captured - on the Russian front - and transported to a prison camp in Siberia having had his injured arm amputated. Undaunted, and refusing to see this as a glittering career ended before it began, he determined to practise and strengthen his remaining left hand. Post-War he used family money to commission a repertoire of left-hand only works. Whether by accident or design he approached many composers who turned out to be amongst the greats of the twentieth century and as a consequence some seventeen concerted works were written specifically for him. There is an extended article about Wittgenstein (here) which I recommend as an interesting and informative read - the Prokofiev quotes below are taken from this article. The sad truth is that Wittgenstein seems not to have liked much if any of the music he commissioned and likewise he engendered little affection or respect from the composers either. He wrote to Prokofiev regarding his Fourth Concerto: "Thank you for the concerto but I do not understand a single note in it, and I will not play it". Prokofiev countered "I don't see any special talent in his left hand" even cynically wondering if his injury might be construed as "a stroke of good luck" since as a two-handed performer "he would not have stood out from a crowd of mediocre pianists".

Fortunately, from the standpoint of decades later we can simply appreciate the music here and now and not worry about the personal antagonisms. One thing that is patently clear on this new disc is that pianist Nicolas Stavy most certainly does stand out from the crowd. From the opening bars of Britten's Diversions it is clear this is going to be an impressive and enjoyable disc. The Britten was one of Wittgenstein's last commissions in 1940 - he also fell out with Britten because he wanted the orchestration changed - it wasn't. Interesting to note how many of Britten's earlier works used variation form from The Frank Bridge Variations to The Young Person's Guide. These Diversions; an original theme and 11 Variations played without a break are "not deep - but quite pretty" - to quote the composer. The key to them is the brilliance of the orchestration and the range of contrasting moods. It is both these facets that are so well caught in this performance. Likewise the recording is detailed but powerful and the balance between keyboard and full orchestra is very well managed indeed. On disc the work has been lucky with wholly enjoyable performances including ones from Leon Fleisher on CBS/Sony and Phoenix, Steven Osborne on Hyperion, Peter Donohoe on Warner/EMI and two from Julius Katchen on Decca. The latter is conducted by the composer and even though in 1950s mono still sounds remarkably well.

This new Hortus recording is the fullest and most forward of the lot - although I rather like the extra prominence the heroic timpani writing is given in Birmingham with Rattle for Donohoe. In the exalted company of the pianists mentioned above I would say Stavy is their equal if not actually even more impressive - not purely in technical terms but emotional range he brings to both pieces - the characterisation is exceptional. In this he is helped greatly by the very alert and sensitive accompaniment of the Lille orchestra under Paul Polivnick. Jessica Duchen's excellent note points to the haunted quality of some of the variations - Variation VI 'Nocturne' is especially fine here where solo orchestral lines weave around a gently arabesquing piano accompaniment. The Lille upper strings are possibly just a little lacking in ideal tonal weight - this is more of an issue in the lush pages of the Korngold coupling - but in the Britten this is balanced by their agility and attentive playing. Listen to the coquettishness of the wind solos; insinuating saxophone, skittish clarinet and flute in Variation VIII Burlesque to hear how carefully and effectively prepared this performance is. Stavy contributes a brief essay to the liner entitled "The Left Hand" which for a non-pianist such as myself is interesting and valuable at explaining the success of left-hand piano repertoire. His closing comment is; "If the work sounds as if it were being played by two hands then the wager has been won!" To my ear Stavy triumphantly 'wins' on every front. The closing Variations, especially the Finale/Tarantelle bring the work to a suitably exciting and impressive conclusion. Certainly this is a work that deserves wider familiarity. One little mistake - Duchen in her liner gets out of sync with the Variation numbers; she misses out a comment on Variation 7 'Badinerie' and thereafter is one number behind.

If the Britten has been sparely but well serviced by the recording industry the same cannot be said of the Korngold left-hand concerto. Probably not helped by another facet of Wittgenstein's anti-social behaviour; the retention of exclusive lifelong performance rights. "You don't build a house just so that someone else can live in it. I commissioned and paid for the works, the whole idea was mine ....". By the time Wittgenstein died in 1961 Korngold's star had not so much waned as become as black hole of critical scorn so the opportunities to reassess a major work such as this concerto were non-existent. It is one of the earlier commissions dating from 1923 which places it right in the early glory of Korngold's prodigious youth. Korngold was never a prolific composer but by 1923 - still only 26 years old - he had produced one operatic masterpiece Die Tote Stadt and was riding a wave of critical and public acclaim. Important to remember that of Korngold's three concertante works this is the longest - by some degree - and also the only one that does not refer to his later - oft derided - role as composer of film music. Much like the Britten it is written as a series of continuous Variations which makes it Korngold's most extended single span of orchestral music. Unlike the Britten, which deliberately strives for contrast and characterisation Korngold seeks less defined subdivisions - more a flow of musical consciousness. I like Duchen's description; "... as lavishly expressionistic as Scriabin, as warm-hearted and Viennese as Lehár and as richly scored as a Strauss tone poem.

Given the significant revival of Korngold's musical fortunes - on disc at least - it comes as a surprise that this wholly impressive and typically Korngoldian work has not had more champions. Aside from this performance I can only think of three others; Shelley on Chandos CHAN 10433 originally CHAN 9508), Hamelin on Hyperion (review ~ review) and de Groote on CPO (999 046-2). The most recent of these is already fifteen years old so regardless of quality a work of this calibre deserves a new recording. The Hamelin I do not know at all, Shelley will be part of any Korngold-admirer's collection because it formed part of Chandos' extensive survey of the composer's work. As for de Groote, he takes a full seven minutes longer than the average timing of around twenty-seven minutes and while his pianism is solid that alone tells a tale of a version lacking in the fire and romantic impetuosity of the best. Which in this case is probably the new version here. Again Hortus give soloist and orchestra a quite close and detailed recording but one that brings richness and plenty of tonal weight to this lush score. Confidence is such a defining characteristic of Korngold's work at this time. There is a real sense that he felt able to do anything he wanted. The harmonic convolutions of this work are some of the most complex of any Korngold orchestral work. C sharp - neither major nor minor - is far from the most player-friendly key but Korngold revels in the aural brilliance this gives the music. Indeed so many of the musical finger-prints of the composer are apparent here. From his use of the signature rising phrase 'the motif of the cheerful heart' to an orchestration clothed in glittering detail from harp and tuned percussion, all of the kaleidoscopic detail of Korngold's work is captured here. From the Britten it is clear that Stavy has all the virtuosic skill such a score demands but - as with the Britten - I was particularly impressed with his ability to express the emotional range of the work. From the declamatory heroic opening to the nostalgically touching second section Ruhig, weich und gesangvoll Stavy finds the balance between sentiment and sentimentality. Again conductor Polivnick and his Lille players are sensitive and attentive accompanists and the immediacy of the recording allows details to register that frankly I had missed elsewhere. As previously mentioned, the upper strings lack some glamour in the highest and most exposed passages. This is where the slightly more recessed Chandos sounds gives the individual string players' tone a fraction extra space to blend into a euphonious whole - but this is a matter of tiny degree. Usefully Hortus divide the work into ten tracks - both Chandos and CPO leave it a single one - which allows the listener to follow the highly original structure which Duchen describes as "through composed [mingling] elements of Sonata form and variations". You know a performance is good when it makes you realise that a work you already admire is even better than you first thought. As mentioned, Korngold was not that prolific - there are less than a dozen original works for orchestra. I think there is an argument for saying this is the most original and 'typical' of the lot. The early Sinfonietta shows ridiculous promise for one so young, the post-Hollywood works are backward looking but glorious which leaves this piece from the 1920s as the sole significant example of his orchestral music from this life-defining decade. Having praised the piece so enthusiastically I must admit that I have never been wholly convinced by the very ending. In very typically Korngoldian manner he heaves the music through a tortuous series of harmonic progressions before it emerges from a thicket of dissonance blinking into the dazzling sunlight of C sharp major. It does sound rather as if he wants to prove how adept he is at getting from one distant key to another. That said, as a display of compositional virtuosity it is indulgently enjoyable. Needless to say the performers here give it all the conviction it needs and I was as impressed as I ever have been.

Presentation of the disc is fine - the modern style of cardboard folding cover with the liner booklet glued to the left hand side and the plastic tray for the disc to the right is preferred. The booklet is in French and English only with several essays on the music and the series of which this disc is a part. Engineering, as already mentioned, is very good indeed. Not the most 'natural' of orchestral perspectives - there would seem to be some instrumental spotlighting at work - but big and detailed in ways that benefit both scores.

The Hortus series is entitled Les Musiciens et la Grande Guerre and this appears to be Volume 10. A quick check online seems to show that most of the other volumes are of chamber music, song or organ music. It would be nice to think that this creative team would revisit more of Wittgenstein's commissions - why not all seventeen. This is not the most generously filled disc - it runs to just fifty-seven minutes but the coupling is unique and the quality of the music-making exemplary.

Highly impressive performances of under-appreciated music.

Nick Barnard

Reviews of other releases in this series




---
| | |
| --- | --- |
| | |
Donate and keep us afloat
Recordings of the Month
October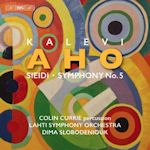 Aho Symphony 5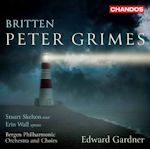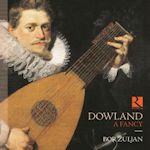 Dowland - A Fancy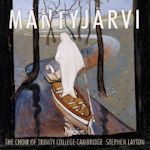 MÄNTYJÄRVI - Choral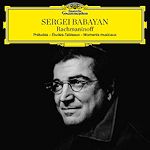 Rachmaninov_ Babayan
September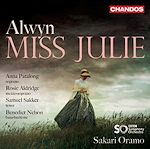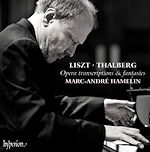 Opera transcriptions & fantasias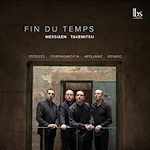 TAKEMITSU MESSIAEN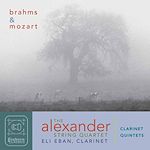 Mozart Brahms
Clarinet Quintets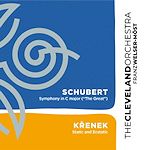 Schubert Symphony 9
August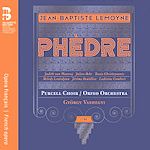 Jean-Baptiste LEMOYNE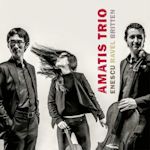 Enescu Ravel Britten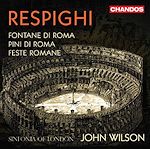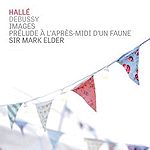 Debussy Images etc.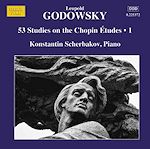 53 Studies on Chopin Études 1
Konstantin Scherbakov (piano)