paid for
advertisements

<!- Forgotten to FEb 2023-->
---
100th birthday of Mieczyslaw Weinberg on December 8, 2019.
Renate Eggbrecht has recorded all 3 violin Sonatas
All Troubadisc reviews
FOGHORN Classics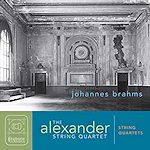 Brahms String Quartets

All Foghorn Reviews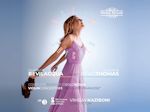 Clarissa Bevilacqua plays
Augusta Read Thomas
all Nimbus reviews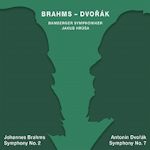 Brahms 2 Dvorak 7
all tudor reviews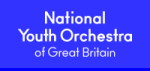 Follow us on Twitter
Editorial Board
MusicWeb International
Founding Editor
Rob Barnett
Editor in Chief
John Quinn
Contributing Editor
Ralph Moore
Webmaster
David Barker
Postmaster
Jonathan Woolf
MusicWeb Founder
Len Mullenger
Discs for review may be sent to:
Jonathan Woolf
76 Lushes Road
Loughton
Essex IG10 3QB
United Kingdom

jonathan_woolf@yahoo.co.uk
---
MUSICWEB INTERNATIONAL Recordings Of The Year 2015

Click on the cover image to read the full review.

Rob Maynard

My choices this year are almost exclusively of ballet. While new releases may be fewer in number, we remain fortunate that the producers of DVDs and Blu-ray discs continue to make the best modern productions available, as well as reviving - and in some cases using modern technology to bring new life to - a few gems from the past.

Daniel-François-Esprit AUBER Marco Spada - Bolshoi Ballet & Theatre O/Alexey Bogorad rec. 2014 BELAIR CLASSIQUES BAC413 Blu-ray

This entry in the Bel Air Classiques Bolshoi Ballet HD Collection fully lives up to the high standards set by earlier releases in the series. Charismatic American dancer David Hallberg heads a strong cast that gives its all to Pierre Lacotte's latest revival and actually makes us care about the story's even more than usually nonsensical twists and turns. A strong contender for the very finest ballet release of the year.

Adolphe ADAM Le Corsaire - English National Ballet & O/Gavin Sutherland rec. 2014 OPUS ARTE OA1147D DVD

Former Royal Ballet star Tamara Rojo took the helm of English National Ballet and inaugurated her new regime with this brand new production of Le corsaire. It may well be 1001-nights style hokum, but it proved to be a critical and popular triumph. Its glamour and dash - and the opportunities it offers for virtuoso display - guarantee an entertaining couple of hours in a version as accomplished and well danced as this one.

Pyotr Il'yich TCHAIKOVSKY Jean-Christophe Maillot's 'Lac' - Les Ballets de Monte Carlo, Saint Louis SO/Leonard Slatkin rec. 2013 OPUS ARTE OA1148D DVD

Jean-Christophe Maillot's radical reimagining of Swan Lake buzzes with ferocious energy yet ultimately retains the story's emotional heft. The Monte Carlo company's immense commitment and impressive technique are demonstrated to the full in Denis Caïozzi's imaginative direction for video.

Franz LISZT Piano concertos 1 & 2 - Alexandre Kantorow (piano) Tapiola Sinfonietta/Jean-Jacques Kantorow rec. 2014 BIS BIS2100 SACD

Teenager Alexandre Kantorow offers distinctive and thought-provoking accounts of Liszt's two piano concertos and, for good measure, throws in the Malédiction for piano and strings. His father Jean-Jacques Kantorow and the Tapiola Sinfonietta lend sympathetic support and everything is captured in BIS's finest sound. There is no need to make allowances for the soloist's age: his version is up there with its finest rivals.

Ballets Français Broadcast 1955-65 VAI 4583 DVD

Re-released once again, this valuable historical record preserves Alexandra Danilova's only professionally-filmed full length ballet - the endearing 12 minutes rom-com Mademoiselle Fifi. Violette Verdy's striking performance in Tchaikovsky's Romeo and Juliet is also well worth rescuing from Canadian TV's vaults and reminds us what small-screen viewers were fortunate enough to be able to watch pretty regularly in the 1950s.

On with the Dance! Royal PO, Royal Opera House O/Sir Malcolm Sargent rec. 1960-62 GUILD HISTORICAL GHCD2421

A welcome reissue of some long-forgotten tracks reinforces Guild's efforts to revive Sir Malcolm Sargent's critical reputation. Remembered primarily today as a superlative choral conductor, Sargent's repertoire was surprisingly wide-ranging and he regularly led staged ballet performances. Here he demonstrates real sympathy with dancers' - and the composers' - requirements, as well as his skill as an orchestrator in an enjoyably colourful version of Les sylphides.

Ralph Moore

I have to say that for me 2015 has been rather a lean year for really outstanding recordings, the catalogue being dominated by repackaged re-issues, themed compilations and, as far as my tastes go, the works of increasingly obscure composers. However, two chamber music releases provide definitive recordings of music both rare and familiar compositions by Bruckner, Brahms and Zemslinsky.

Anton BRUCKNER String Quintet, Intermezzo, String Quartet - Fitzwilliam String Qt, James Boyd (viola) rec. 2010/11 LINN CKD402

My October Record of the Month presents all of Bruckner's significant chamber music on one superbly performed and engineered CD.

Johannes BRAHMS Clarinet Quintet Alexander ZEMLINSKY Clarinet Trio - Emma Johnson (clarinet) John Lenehan (piano) Michelangelo Qt rec. 2013 NIMBUS ALLIANCE NI6310

My June Record of the Month has identical virtues of beautiful recorded sound and admirable virtuosity.

Dorothea Röschmann (soprano) Portraits Lieder by Schubert, Schumann, Strauss & Wolf - Malcolm Martineau (piano) rec. 2013 SONY 88883 785852

In the vocal field, I was deeply impressed by this recital from an artist whom, it seems to me, has not been given her full due. It is a survey of women in Romantic Lieder; I urge admirers to acquire both this and her latest recording, a collaboration with Dame Mistuko Uchida in Schumann song cycles which has been issued too late to be included in this survey.

Nikolai RIMSKY-KORSAKOV The Tsar's Bride - Evgeny Nesterenko, Galina Vishnevskaya, Ch & O Bolshoi Theatre/Fuat Mansurov rec. 1973 MELODIYA MELCD1001876

I found opera recordings over the year to be largely uninspiring but I recomend this re-issue. It is a thoroughly idiomatic account of a rarer item featuring some great Russian voices from the 1970's.


Angela Gheorghiu (soprano) Autograph rec. 1988-2013 WARNER CLASSICS 2564 619047
José van Dam (bass-baritone) Autograph rec. 1974–97 ERATO 2564 619049

Another two mammoth vocal compilations which gave me great pleasure offer a fitting tribute to two of the greatest singers of our times.

Dan Morgan

Let's start with this year's big composer anniversaries: Carl Nielsen, Jean Sibelius and Alexander Scriabin. First off, we had mixed sets of the Nielsen symphonies from John Storgårds (Chandos), Alan Gilbert (Dacapo) and Sakari Oramo (BIS), not to mention a sparkling Maskarade from Michael Schønwandt and a charming album of a cappella choral pieces from Ars Nova Copenhagen (both Dacapo). Among the stand-out Sibelius issues of 2015 was the Okko Kamu/Lahti box of symphonies (BIS). Notable new Scriabin releases included Garrick Ohlsson's Poèmes (Hyperion). Other memorable items: a surprisingly good Rachmaninov Second Symphony from Valery Gergiev (LSO Live), unexpurgated Shostakovich cantatas from Paavo Järvi (Erato), radiant Berlioz from Riccardo Muti (CSO Resound) and Sally Beamish's inventive and affecting new album The Singing (BIS). There were plenty of solo piano recordings too; Stephen Hough's Grieg (Hyperion) comes to mind, as do these three sparklers from BIS - Kathryn Stott's Solitaires, Sonja Fräki's Aho and Nicolas Stavy's Tishchenko. Unexpected treats? A tasty selection of Jongen's orchestral music from Liège (Musique en Wallonie) and a refreshing programme of organ works from Richard Gagné (ATMA Classique).

Organ Polychrome – The French School - Jan Kraybill (organ) rec. 2013 REFERENCE RECORDINGS RR-133

This is my top pick for 2015. Reference Recordings have a reputation for top-notch engineering, but that wouldn't count for much without performances of equal stature. Indeed, Jan Kraybill's exemplary musicianship and the lovely sound of this noble Kansas City instrument make this one of the finest organ recordings I know. Period.

Alexander SCRIABIN Symphony 1, Poème de l'extase - Conservatory Chamber Ch, Russian Ntl O/Mikhail Pletnev rec. 2014 PENTATONE PTC5186514 SACD

For me this was the highlight of the Scriabin centenary. Mikhail Pletnev and the Russian National Orchestra have pretty much swept the board with this truly sumptuous pairing of the Third Symphony and the Poème de l'extase. Even more impressive is Polyhymnia's engineering. This augurs well for the rest of the series.

Dmitri SHOSTAKOVICH Symphony 7 - Russian Ntl O/Paavo Järvi rec. 2014 PENTATONE PTC5186511 SACD

The Russian National Orchestra also featured in Paavo Järvi's 'paradigm shifting' account of Shostakovich's Seventh Symphony. You simply won't hear a more thoughtful and revealing performance of the Leningrad than this. Thanks to Polyhymnia the music emerges with startling fidelity and impact.

Carl NIELSEN Symphonies 2 & 6 - Royal Stockholm P/Sakari Oramo rec. 2014 BIS-2128 SACD

To my eternal shame I dismissed the first instalment of Sakari Oramo's Nielsen symphony cycle, only for him to produce a Second and Sixth hot from the forging fire. These are now my preferred versions of The Four Temperaments and Sinfonia Semplice. The recording is both vivid and fearless.

Jean SIBELIUS Piano Music from Ainola - Folke Gräsbeck (piano) rec. 2014 BIS BIS-2132 SACD

What better way to celebrate Sibelius's 150th birthday than with Folke Gräsbeck playing the composer's own piano at Ainola? Quite apart from these sensitive and idiomatic performances – which reveal just how accomplished this music really is – Take 5's Jens Braun achieved a minor miracle with these in situ sessions.

Alexander SCRIABIN Piano Sonata 3 Modest MUSSORGSKY Pictures from an Exhibition, Night on a Bare Mountain - Alessio Bax (piano) rec. 2015 SIGNUM RECORDS SIGCD426

For me this has been The Year of the Piano, with a number of fine recordings of 19th-, 20th- and 21st-century repertoire. It was a tough call, but in the end I had to choose Alessio Bax's selection of pieces by Mussorgsky and Scriabin. These are fresh, very idiomatic readings that make the music seem newly minted. Lovely tactile sound.

John Quinn

I was fortunate that once again a number of high quality recordings came my way. As usual, the challenge has been to trim down the (rather long) shortlist to a final selection of just six recordings. Among those which narrowly missed out on inclusion were Sir Andrew Davis's fine new Chandos recording of Morning Heroes by Bliss and another superb Chandos recording on which Charles Bruffy conducted Rachmaninov's All-night Vigil. Two splendid recordings of Soviet symphonies came from Andrew Litton (Prokofiev's Fifth) and Andris Nelsons (Shostakovich's 10th). With equal regret I passed over the premiere recording of James MacMillan's St Luke Passion. The splendid disc of music by Parry from the Choir of Westminster Abbey and James O'Donnell is another disc that so nearly made the final list. I almost chose the spectacular disc of music by John Taverner from Peter Phillips and The Tallis Scholars; in the end by the narrowest of margins their disc of music by Arvo Pärt won through. My selections are in alphabetical order and if you acquire any of them I hope you'll enjoy them as much as I did.

Johann Sebastian BACH Cantata 63, Magnificat - Dunedin Consort/John Butt rec. 2014 LINN CKD469 SACD

John Butt and his Dunedin Consort offer a putative reconstruction of Christmas Day Vespers as it might have been celebrated in Leipzig in 1723. The service includes the Magnificat in its E-flat version and the cantata Christen, ätzet diesen Tag, BWV 63. Everything about this release – performances, sound, documentation and, of course, the music – is first rate. Listen to the magnificent opening chorus of Christen, ätzet diesen Tag and be swept away!

Havergal BRIAN The Tigers - BBC Singers, BBC SO/Lionel Friend rec. 1983 TESTAMENT SBT31496

Testament and the Havergal Brian Society have done an inestimable service in issuing the 1983 BBC studio broadcast of Brian's kaleidoscopic opera. This is still, I believe, the only complete performance ever given. The score is amazingly inventive and rich in humour. The performance is splendid and Testament have really gone to town with their presentation. This release was a major event in 2015 and I found listening to it an enthralling experience.

Carl NIELSEN Maskarade - Danish Ntl SO & Ch/Michael Schønwandt rec. 2014 DACAPO 6.220641-42 SACD

Dacapo's recording of Maskarade must rank very highly indeed among the Nielsen 150th anniversary issues. The singing by the entire cast is superb and the Danish National Symphony Orchestra plays marvellously. Michael Schønwandt's terrific conducting clearly energised everyone. I thoroughly enjoyed this set which is surely the happiest celebration on disc of the Nielsen anniversary.

Arvo PÄRT Tintinnabuli - The Tallis Scholars/Peter Phillips GIMELL CDGIM049

Issued to mark the 80th birthday of Arvo Pärt, this disc offers an excellent selection of his unaccompanied choral music in outstanding performances. As I said in my original review, the singing is beyond reproach and the Tallis Scholars penetrate to the heart of Arvo Pärt's music.

Maximilian STEINBERG Passion Week Nikolai RIMSKY-KORSAKOV Chant Arrangements for Holy Week - Cappella Romana/Alexander Lingas rec. 2014 CAPPELLA ROMANA CR414-CD

This was my discovery of the year. Passion Week consists of settings for unaccompanied choir of hymns from the Orthodox services of Holy Week. The sheer beauty of Steinberg's music makes a great impression and the work is wonderfully served by the excellent performance from Alexander Lingas and his expert singers. Passion Week is one of the finest and most moving Orthodox settings that I've encountered and I was excited by getting to know it.

Ralph VAUGHAN WILLIAMS A Sea Symphony - Katherine Broderick, Roderick Williams, Hallé Ch & O/Sir Mark Elder rec. 2014 HALLÉ CDHLL7542

The latest instalment in the Hallé/Elder Vaughan Williams cycle is an out and out winner. Elder leads a wonderful performance that does full justice to VW's ambitious score. The live recording is very fine and achieves an excellent balance between the orchestra and the large choir.

Brian Reinhart

Anton ARENSKY Piano Quintet, String Quartet 2, Piano Trio 1 - Spectrum Concerts Berlin rec. 2014 NAXOS 8.573317

Probably now the one Arensky CD everyone must own, a treasury of some of the best-ever Russian Romantic chamber music. (That string quartet with two cellos - the only thing more gorgeous is the Borodin quartet.) And these are defining performances by a starry cast of Russian soloists.

Ludwig van BEETHOVEN Symphonies 5 & 7 - Pittsburgh SO/Manfred Honeck rec. 2014 REFERENCE RECORDINGS FR-718 SACD

The bar is very, very high for any Beethoven symphony album that wants to be a Recording of the Year. And the bar just got much higher, thanks to state-of-the-art sound, performances that are both deeply thoughtful and thrilling, and probably the best booklet notes I've ever read.

Dreams and Prayers Works by Beethoven, Hildegard, Golijov & Sanlikol - A Far Cry; David Krakauer (clarinet) rec. 2013 CRIER RECORDS CR1401

Beethoven, Hildegard, Golijov: an exciting Boston chamber orchestra assembles a fascinating collection of music from mystic spiritual traditions. And they play it to the hilt. Star turn from klezmer clarinetist David Krakauer; what are you waiting for? Discoveries await!

Vera Gornostaeva (piano) Works by Liszt, Schubert & Schumann - rec. 1968-79 LP CLASSICS 1012

One of the joys of reviewing is discovering new music and new artists. Only 2-3 discoveries in my time at MusicWeb have been as exciting as Vera Gornostaeva, a Soviet-era pianist who taught Pogorelich but is otherwise forgotten. These live recordings are highlighted by Schubert playing that rivals her colleague, Sviatoslav Richter.

Wolfgang Amadeus MOZART Violin Concertos - Frank Peter Zimmermann (violin) Bavarian RSO/Radoslaw Szulc rec. 2014 HÄNSSLER CLASSIC CD98.039

Violinist Frank Peter Zimmermann and the Bavarian Radio Symphony's chamber ensemble strike an ideal balance between period-instrument influences and a great modern orchestra. Sheer joy.

Jean SIBELIUS Piano Music from Ainola - Folke Gräsbeck (piano) rec. 2014 BIS BIS-2132 SACD

BIS CEO Robert von Bahr admitted, in an email, to "cringing" at the idea of recording this, since he didn't like the sound of Sibelius' own piano and performer Folke Gräsbeck had already recorded the music once. But Gräsbeck was right and von Bahr was (happily) wrong: this is magic, a glorious recital, in flawless sound.

Johan van Veen

Adoramus Te Motets, songs and consort music - Clare Wilkinson (mezzo)* Rose Consort of Viols rec. 2012 DEUX-ELLES DXL1155

An interesting recording in regard to performance practice because of the use of historical pronunciation and the scoring of sacred works with solo voice and viols. Clare Wilkinson's voice blends perfectly with the Rose Consort of Viols. Pretty much ideal interpretations.

Carlo GESUALDO da Venosa Responsoria 1611 - La Compagnia del Madrigale rec. 2013 GLOSSA GCD922803

La Compagnia del Madrigale underlines the similarity between Gesualdos responsories and his madrigals. The adopting of one voice per part allows for a personal colouring of the individual parts, a maximum transparency and as a result optimum clarity of the text. There is also more room for a certain amount of freedom in the shaping of the lines and stronger dynamic accents. This results in a compelling performance of these masterpieces.

Niccolò JOMMELLI Tirsi - Yetzabel Arias Fernández (soprano) Stile Galante/Stefano Aresi rec. 2013 PAN CLASSICS PC10308

Yetzabel Arias Fernández sings these cantatas brilliantly and with impressive ease. Although she fully explores the emotions expressed by the protagonists she doesn't forget that she is not in the theatre. These performances are certainly dramatic when the music requires it but they also have a certain overlay of intimacy. As Jommelli's oeuvre is not that well known this disc is of major importance.

Pavana Works by Philips & Sweelinck - Kathryn Cok (harpsichord) rec. 2013 SFZ MUSIC SFZM0214

Kathryn Cok delivers superb interpretations. She makes the music breathe and even if she plays in a fast tempo her interpretation has a strong sense of balance. The tempi are always well-chosen: none of the pieces drags on, and none of them is rushed. There are some fine tempo inflections which create tension and underline the contrasts within the pieces.

Sulla Lira - The Voice of Orpheus Le Miroir de Musique rec. 2014 RICERCAR RIC354

A model of intelligent programming, exploring a field in the early music landscape which is otherwise hardly known. It is not only the music itself which makes this disc a winner but also the historical context. This is a lesson in music history the like of which one doesn't hear that often. The liner-notes are very helpful in gaining an understanding of what this repertoire is about. The performances are as good as one would wish.

Yo soy la locura Raquel Andueza (soprano) La Galanía rec. 2010 ANIMA E CORPO AEC001

The features of the Italian seconda prattica come to the fore in Spanish songs for one or several solo voices with accompaniment of the 17th century. Raquel Andueza is like a fish in water in this repertoire. From the word go you feel that this is her core business. It helps that she is a native Spanish speaker. This is a highly compelling survey of the repertoire of Spanish tonos humanos.

Brian Wilson

Johann Sebastian BACH Mass in b minor - Monteverdi Ch, English Baroque Soloists/Sir John Eliot Gardiner rec. 2015 SOLI DEO GLORIA SDG722

This has been a very good year for Bach. I'm loth to set aside Alina Ibragimova in the Violin Concertos (Hyperion), but that and a very good performance of the B-minor Mass from Jonathan Cohen (also Hyperion) must yield to John Eliot Gardiner's remake of the Mass, thirty years after his DG Archiv recording, for his own SDG label.

Johann Sebastian BACH Cantata 63, Magnificat - Dunedin Consort/John Butt rec. 2014 LINN CKD469 SACD

I must also include John Butt's recording with his Dunedin Consort of the Magnificat and Christmas Cantata, No.63, on SACD or as a 24-bit download.

John TAVERNER Missa Corona Spinea - The Tallis Scholars/Peter Phillips GIMELL CDGIM046

From an earlier period I'm tempted to include Anne Boleyn's Songbook (Obsidian, one of a very fine series of recordings by Alamire) but The Tallis Scholars' recording of Taverner's Missa Corona Spinea must take pride of place.

Ralph VAUGHAN WILLIAMS A Sea Symphony - Katherine Broderick, Roderick Williams, Hallé Ch & O/Sir Mark Elder rec. 2014 HALLÉ CDHLL7542

Two very fine recordings of Vaughan Williams Symphonies have come from Sir Mark Elder and the Hallé this year on their own label, of which I choose the triumphant new version of the Sea Symphony, challenging even the classic Boult, by a slight margin over the earlier release of the Pastoral Symphony.

Richard WAGNER Der Ring des Nibelungen - Vienna PO/Sir Georg Solti rec. 1958-64 DECCA 4786748 BD-A

There have been many fine reissues this year. Though I'm tempted to include the BIS release of the complete Sibelius symphonies as a download for the first time at even less than the CD set, and much as I'd like to include the reissue of Pierre Monteux's recording of Dvořák's Seventh Symphony (Beulah), the clear favourite is the release on a single blu-ray audio disc of Sir Georg Solti's complete Wagner Ring Cycle, offered in a hard-back book with the librettos and translations for not much more than half the price of the CDs.

Arvo PÄRT Tintinnabuli - The Tallis Scholars/Peter Phillips GIMELL CDGIM049

Just one choice to go and I'm going to have to make a difficult decision, setting aside Bliss's Morning Heroes (Chandos), the first instalment of Beethoven's String Quartets (Elias Quartet, Wigmore Hall), Smetana Quartets (Supraphon) and many others in favour of Arvo Pärt's Tintinnabuli from The Tallis Scholars.

Jonathan Woolf

I've limited my choice to a Mighty Handful this year: one pianist, one cellist, one violinist – what a strange trio these three would make – and then a door-stopping box set, and a historical collection. I won't tell you what I'm sorry to have omitted, let's get straight on to what I have included.

Cyprien Katsaris (piano) 111 Piano Hits rec. 1970-2014 PIANO21 P21052N

From Pink Panther to Pomp and Circumstance, and from the Vienna Woods to the Warsaw Concerto: it has to be Cyprien Katsaris, pianist extraordinaire. I've selected this bulging, bizarre, brilliant 5-CD set as representative of Piano21's output – this being Katsaris' own label, naturally. He's certainly not a man to do things by halves.

Felix Salmond (cello) Works by Beethoven, Bizet, Chopin, Fauré, Pianelli & Pierné - Leonid Hambro, Simeon Rumschisky (piano) rec. 1927-48 PRISTINE AUDIO PACM099

The second and presumably final Felix Salmond release from Pristine restores a sequence of three Beethoven cello sonatas recorded in 1948 and long marooned on an obscure LP. This is expert, thoughtful work, rightly saluting a great musician whose reputation had begun to be eclipsed by that of his august pupils.

Giacomo MEYERBEER Meyerbeer on Record Vol. 2 rec. 1899-1925 MARSTON 530122

This was published right at the beginning of the ROTY time period but I've not forgotten it. The first volume appeared around five years before that but the wait has been triumphantly vindicated. Superb rarities, and stylistically varied vocalism have been entrusted to the hands of Marston's outstanding restoration machinery with – needless to add - documentation to match.

Decca Sound The Mono Years 1944-1956 FFRR DECCA 4787946

I had to. It was my longest reviewing assignment of the year and one of my most pleasurable. 53 CDs of Decca FFRRs, recorded between 1944 and 1956. Yes, many are household discs, and there will be considerable duplication for those versed in the recordings who are faced with the dilemma as to whether to collar the lot – or not. At the price on offer, though, it's hard to resist.

Bronisław Gimpel (violin) Concertos by Glazunov, Goldmark & Mendelssohn - South-West German Radio O/Hans Müller-Kray, Georg Solti, O Henri Pensis/Henri Pensis rec. 1951-57 MELOCLASSIC MC2020

I've always loved Bronisław Gimpel's playing – such ardour, such expressive tone, such technical address. Here he is caught live, and playing as richly and ravishingly as ever largely, it must be said, in repertoire familiar from his commercial legacy. Never mind, as every scrap of Gimpel is precious. Can I sneakily suggest a non-reviewed Gimpel box on Audite as a very necessary additional purchase.

Leslie Wright

With all the talk of the coming demise of classical recordings, I continue to be amazed by the breadth and depth of new releases each year. 2015 has been no exception and I am privileged to have reviewed many discs this year. It becomes increasingly difficult to single out the ones I have most admired, but I choose the following as my Recordings of the Year.

Johannes BRAHMS Violin Sonatas - Augustin Dumay (violin), Louis Lortie (piano) rec. 2014 ONYX 4133

This outstanding duo emphasize all the warmth and depth of these marvelous works and at the same time do not shortchange the listener on brilliance or drama. Onyx has given them recorded sound of one's dreams.

Jean SIBELIUS The Essential Orchestral Favorites - Helsinki PO/Leif Segerstam rec. 1995-2007 ONDINE ODE12652D

Ondine's release of reissued material commemorates the 150th anniversary of Sibelius' birth. Leif Segerstam is a master interpreter of the Finnish composer and the performances here reflect that. However, what makes this disc essential is the special production with a 25-page album of photos, biographical information, and chronology of the composer's life.

Leoš JANÁČEK Glagolitic Mass, The Eternal Gospel - Prague Phil Ch, Prague RSO/Tomáš Netopil rec. 2013/14 SUPRAPHON SU41502

A new edition based on the premiere performance of Janáček's choral masterpiece receives its first recorded performance here. It contains significant differences from other, more familiar versions. This wouldn't matter that much, if the performances weren't so good. Tomáš Netopil with his native resources, both vocal and orchestral, brings the work to vibrant life. The additional bonus of the splendid Eternal Gospel makes the disc even more attractive.

Antonín DVOŘAK & Leoš JANÁČEK Violin Concertos Josef SUK Fantasy - Josef Špaček (violin) Czech PO/Jiří Bělohlávek rec. 2014 SUPRAPHON SU41822

The young concertmaster of the Czech Philharmonic, Josef Špaček, proves himself a master soloist in the tradition of the great violinist Josef Suk, the composer's grandson, in absolutely stunning accounts of these works. Bělohlávek and the orchestra are with him all the way in this, my second selection from Supraphon.

Carl NIELSEN Clarinet, Flute & Violin Concertos - Nikolaj Znaider (violin), Robert Langevin (flute). Anthony McGill (clarinet) New York Phil/Alan Gilbert rec. 2012/15 DACAPO 6.220556 SACD

Sibelius was not the only major composer to have his 150th Anniversary celebrated and it was good news indeed that Nielsen received equally deserved attention from the record companies. The disc here of the concertos supplements Alan Gilbert's Nielsen symphony cycle and the performances are all first rate. New York Philharmonic principals are the soloists for the wind concertos and Nikolaj Znaider is magisterial in the Violin Concerto.

Antonín DVOŘÁK & Édouard LALO Cello Concertos - Johannes Moser (cello) PKF – Prague Philharmonia/Jakub Hrůša rec. 2015 PENTATONE PTC5186488 SACD

There have been so many recordings of the Dvořák Cello Concerto that one would have to be exceptional to be included on this list. I have no reservations whatsoever in selecting this as my final choice. Johannes Moser, whom I had not heard before, gives as fresh-minted account of the evergreen work as could be imagined with idiomatic backing by the Prague Philharmonia under the dynamic Jakub Hrůša. Moreover, the inclusion of an equally superb performance of Lalo's less-often heard concerto makes the disc indispensable as does the super audio sound.
Donate and keep us afloat
New Releases


<!- cpo end March 2023 --> all cpo reviews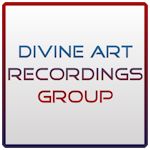 Click to see New Releases
Get 10% off using code musicweb10
All Divine Art reviews
<! apr 12 months Nov 22 - Oct 23 -->
Recordings of the Month
November 2022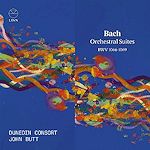 Bach Orchestral Suites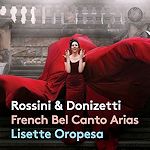 October 2022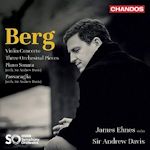 Violin Concerto Elmes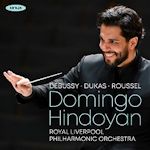 Debussy Jeux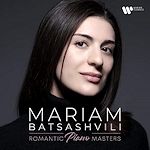 Romantic Piano Masters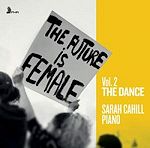 Volume 2 - The Dance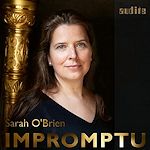 Complete Harp Impromptus