paid for
advertisements

<!- Forgotten to FEb 2023-->
---
100th birthday of Mieczyslaw Weinberg on December 8, 2019.
Renate Eggbrecht has recorded all 3 violin Sonatas
All Troubadisc reviews
FOGHORN Classics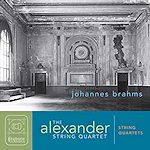 Brahms String Quartets

All Foghorn Reviews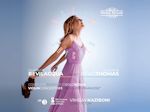 Clarissa Bevilacqua plays
Augusta Read Thomas
all Nimbus reviews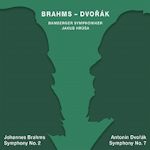 Brahms 2 Dvorak 7
all tudor reviews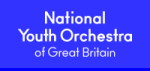 Follow us on Twitter
Editorial Board
MusicWeb International
Founding Editor
Rob Barnett
Editor in Chief
John Quinn
Contributing Editor
Ralph Moore
Webmaster
David Barker
Postmaster
Jonathan Woolf
MusicWeb Founder
Len Mullenger
Discs for review may be sent to:
Jonathan Woolf
76 Lushes Road
Loughton
Essex IG10 3QB
United Kingdom

jonathan_woolf@yahoo.co.uk
---
alternatively
CD: Crotchet




Franz LISZT

(1811-1886)
An Evening with Franz Liszt
Miserere du Trovatore, S.433 (1860) [8:06]
Réminiscences de Boccanegra, S.438 (1882) [10:47]
Ave Maria, Die Glocken von Rom (The Bells of Rome), S.182 (1862) [5:31]
Hungarian Rhapsody No. 12 in C-sharp minor, S.244/12 (1846-53) [9:42]
Sonata for Piano in B minor, S.178 (1852-54) [31:12]
Gábor Farkas (piano)
rec. 5-8 July 2008, Phoenix Studio, Budapest, Hungary. DDD
WARNER CLASSICS 2564 692847 [65:42]

"

Whoever really wants to know what Liszt has done for the piano should study his old operatic fantasies

.

They represent the classicism of piano technique

." Johannes Brahms

Where Franz Liszt's piano music is concerned it is always good to have an exciting new kid on the block and Gábor Farkas fits the bill with this new release. The uninspiring title given to the recital is to me more evocative of an evening of easy listening music from Katherine Jenkins or Mantovani. Born at Ózd, Hungary in 1981 the up and coming Farkas is a Ph.D. student at the Ferenc Liszt Academy of Music, Budapest; an institution with a tradition that can track a direct connection back to the great Liszt himself.


For the most part, with Liszt's solo piano works it is the great Lisztians that made their finest recordings between the 1950s and 1980s that continue to take centre-stage. The most renowned Liszt interpreter of all is probably the legendary Jorge Bolet. Continuing acclaim is also given to: Georges Cziffra, Sviatoslav Richter, Vladimir Horowitz, Lazar Berman, Claudio Arrau, Aldo Ciccolini and Alfred Brendel. Although it can be difficult to move ones focus away from the established masters there have been many other outstanding Lisztians, recording mainly over the last few decades, who have deserved attention such as: Cyprien Katsaris, Murray Perahia, Maurizio Pollini, Mikhail Pletnev, Boris Berezovsky, Jenő Jandó and Stephen Hough. Their names are not widely known but some Liszt performers remind me of brilliant uncut diamonds: Můza Rubackyte, Jean-Efflam Bavouzet and Klára Würtz. To this honour-roll I would also add Leslie Howard the performer of the first complete series of Liszt piano music for Hyperion.

There is also a new generation of performers on the scene who have been making considerable strides forward with exciting and fresh Liszt interpretations. I urge Liszt lovers to explore recent recordings from young and talented performers such as Yundi Li, Alain Lefčvre, Giuseppe Andaloro, Joel Hastings, Markus Groh, Alexandre Dossin, Polina Leschenko, Eldar Nebolsin and Lise de la Salle. These are distinctive interpreters with something to profound say.

Before performances could be heard on record or on radio broadcasts the majority of music lovers only had access to orchestral and operatic scores in pared down arrangements for the piano for performance in the drawing room or salon. Liszt was the undisputed master of the 'art of the transcription', making numerous arrangements of songs, operas, symphonies; championing the music of mainly contemporary composers that he felt deserved attention. Transcription was the designation that Liszt used to differentiate his work in this sphere from the ranks of the paraphrase, fantasy, reminiscence, illustration or arrangement. A transcription was the most obedient, strict, accurate and literal account of the original. It was a procedure he usually applied to transcriptions of songs such as those of Schubert. By contrast a Liszt paraphrase, reminiscence or fantasy denotes a freer interpretation of an original operatic theme, section or scene.

Verdi himself acknowledged the worth of Liszt's operatic transcriptions as a way of popularising the melodies from his operas and to help advance his reputation. This practice in effect formed part of a ninetieth-century Verdian marketing campaign. Liszt knew many of the operas of Verdi intimately, having conducted several of them in his role as Kapellmeister in Weimar. It seems that opera paraphrases and transcriptions from composers such as Verdi and Donizetti often formed a significant part of a Liszt piano recital.

With his Verdi transcriptions Liszt generally stayed as faithful as possible to the original music. Liszt in 1860 composed a concert paraphrase on the Miserere scene from Verdi's opera Il Trovatore, S.433. There were two Verdi transcriptions where Liszt used a freer interpretive style with the operatic material. The first was the Concert Paraphrase on Ernani, S.431a transcribed in 1847. The second, Liszt's last transcription, was a fantasy titled Reminiscences de Boccanegra, S.438 from the 1881 revision of Simon Boccanegra for La Scala, Milan - transcribed by Liszt a year later. In the Miserere du Trovatore Farkas exudes supreme confidence, generating an abundance of excitement with a wide dynamic range. In his interpretation of Réminiscences de Boccanegra he builds up a spirited energy bringing the proceedings to an exhilaration conclusion.

My recommended disc of Verdi Concert Paraphrases and Transcriptions has to be from Alexandre Dossin, recorded in 2005 at Ontario. Dossin blends a compelling sense of Verdian drama combined with a broad range of melodic richness. This is volume 25 in the Liszt series of Complete Piano Music on Naxos 8.557904 (see review).

Greatly motivated by Catholic Latin texts Liszt created a large number of religious works for chorus, piano and also for organ. The Blessed Virgin Mary especially inspired him and he made numerous choral and piano settings of the Ave Maria. I especially admire Liszt's setting of the Ave Maria I, S.20/1 on HungarotonA. Liszt's third setting for piano of the Ave Maria, S.182 is subtitled Die Glocken von Rom (The Bells of Rome) owing to the evocation of tolling bells at the end of the work. Dr. András Batta in the booklet essay describes the E major score as a, "masterpiece". It was composed in 1862 whilst Liszt was in Rome and intended as part of a published series of piano theory tutorials by Dr. Siegmund Lebert and Dr. Ludwig Stark. In the attractive opening section of the Ave Maria (The Bells of Rome) Farkas conveys an atmosphere of rapt delight. From 2:21 Farkas's interpretation shifts to one of a more introspective reverential character. The music develops in intensity and quickens in tempo to a stimulating peak around 4:22-4:37 before dying way to uncertain stillness. At 5:05 the tolling bells are just perceptible for 20 or so seconds as Farkas brings the score to its conclusion.

It has been said that the set of nineteen Hungarian Rhapsodies for piano is Liszt's musical journal of his Hungarian experiences. The Hungarian Rhapsody No. 12 in C-sharp minor, S.244/12, composed 1846-53, and published in 1853 is an intricate score that bears a dedicated to Joseph Joachim. There is also a well known orchestration of the Rhapsody No. 12 by Franz Doppler. In this popular Rhapsody Farkas handles the numerous variations of rhythm, tempo, dynamic and mood with practised assurance.

The Sonata is acknowledged by renowned Liszt biographer Alan WalkerB as a, "masterpiece" and "arguably one of the greatest keyboard works to come out of the nineteenth century." A landmark work, it was composed in 1852-54; a period of extreme difficulty for the composer. The score was published in 1854 and bears a dedication to Schumann. F. Bonavia wrote that, "… it is impossible to deny that real gold is mixed with baser metals or that it is originally conceived and brilliantly written." The B minor Sonata has an unconventional structure of four contrasting movements. These are played continuously yet maintain the sonata form of: Introduction; Exposition; Development; Recapitulation and Coda. Biographer and composer, Humphrey SearleC explained that, "the whole of the work is constructed from three fairly short themes which appear in an endless variety of forms."

Farkas earns his colours in the mighty Sonata with a performance of considerable stature. I was struck by how, right from the first theme, he develops the material with forceful and dramatic power. There are also episodes of remarkable fluency that contain an almost reverential quality such as at 4:06-5:15 and the quest for peace and tranquillity heard at 5:41-7:21. Impressive are the hammer blows of hell and damnation at 10:35-10:48. By contrast the rapt serenity conveyed from 12:05 has a sense of other worldliness. Especially striking is the development of dramatic and natural power (14:36-16:07) and the meditative section (16:19-19:24) is affectionately expressive. With assurance and proficiency the playing from 19:31 heralds a dark and disturbing mood that prepares the ground for the wild and stormy music to follow. At 24:35-25:49 the splendid Andante has a marked Beethovenian character. The conclusion communicates heavenly stillness.

Of the numerous versions of the Sonata I can recommend several recordings that have provided tremendous pleasure. I remain a firm advocate of Jorge Bolet's authoritative and dramatic, digital 1982 Kingsway Hall interpretation. I have this performance on Decca 410 115-2; a splendidly programmed Double Decca 444 851-2. It also features in the 9 disc Liszt-Bolet set on Decca 467 801-2. I feel a great affection for the magnificent 1989 Herkulessaal, Munich account from Maurizio Pollini. He plays with such warmth and affection, and a deep concentration complemented by impressive digital sound on Deutsche Grammophon 427 322-2.

Another outstanding version is the bold and exhilarating 1997 Beethovensaal, Hanover recording from Mikhail Pletnev on Deutsche Grammophon 457 629-2. Another digital version that deserves consideration is the confident and well thought out 1981 London performance from Alfred Brendel on Philips 432 048-2. I love the profound artistry of the 1970 analogue account by Claudio Arrau from the Johannesstift in Berlin. It is one of their '50 Great Recordings' series that has been digitally remastered with an excellent sound from Philips Classics 464 713-2.

There is a large body of support for the exhilarating and steadfast 1971 Munich analogue recording from Martha Argerich. I have this as part of a generous two disc Liszt compilation on Deutsche Grammophon 'Panorama' 469 151-2 and also on Deutsche Grammophon 437 252-2.

Sviatoslav Richter's analogue account on Philips Classics Solo 446 200-2 is also one that I admire. Richter provides plenty of weight and passion but rather lacks the poetry of some rival versions. The 1966 live Livorno recording contains general audience noise that might cause annoyance to some.

Of the newer releases of the B Minor Sonata the 2007 account from Polina Leschenko will undoubtedly win many admirers on Avanti Classic SACD 5414706 10272. Recorded in super-audio at Sint-Truiden in Belgium, Leschenko's version is rich in drama with playing that is frequently bold and often thrilling.

I enjoyed the interesting and reasonably informative booklet essay by Dr. András Batta, Rector of the Ferenc Liszt Academy of Music, Budapest.

The sound quality from the Phoenix Studio in Budapest is cool, clear and well balanced.
 
Michael Cookson

Footnotes
A Sacred Choral Music - In domun Domimi ibimus, S.57; In domum Domini ibimus, S.57; Chor der Engel, S. 85 (Goethe: Faust, Part II); Domine salvum fac regem, S.23; Te Deum laudamus I, S.27; Ave maris stella, S. 34/1; Rosario, S. 56; Ave Maria I, S.20/1; Inno a Maria Vergine, S. 39.
Hungarian State Chorus conducted by Gábor Ugrin DDD recorded in Budapest, Hungary, released 1990 on Hungaroton HCD 31003.

B Franz Liszt (Volume 2), 'The Weimar Years 1848-1861' by Alan Walker Publisher: Cornell University Press (1987) ISBN 0-8014-9721-3.

C The Music of Liszt by Humphrey Searle Dover Publications, second revised edition (1966) ISBN not stated.

List of Compositions by Franz Liszt
As part of the International Music Score Library Project, Wikipedia (the free on-line encyclopedia) hold a detailed and helpful guide titled 'List of Compositions by Franz Liszt' that is based Humphrey Searle's 1966 Catalogue of Works and evidently contains additions made by Sharon Winklhofer and Leslie Howard. Designed in two sections the list of Searle numbers (S) run from S.1-S.350 and S.351-S.999. This list proves to be valuable tool for Lisztians.

Liszt letters
An archive of some 260 of Liszt's often fascinating letters is available in English translations online.

Donate and keep us afloat
New Releases


<!- cpo end March 2023 --> all cpo reviews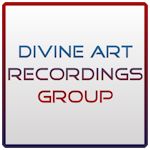 Click to see New Releases
Get 10% off using code musicweb10
All Divine Art reviews
<! apr 12 months Nov 22 - Oct 23 -->
Recordings of the Month
October 2022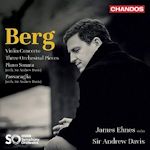 Violin Concerto Elmes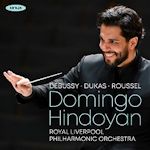 Debussy Jeux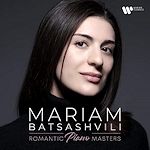 Romantic Piano Masters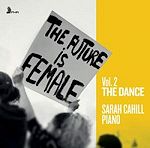 Volume 2 - The Dance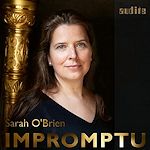 Complete Harp Impromptus
September 2022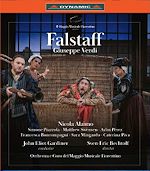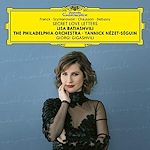 Secret Love Letters
Lisa Batiashvili