paid for
advertisements

---
100th birthday of Mieczyslaw Weinberg on December 8, 2019.
Renate Eggbrecht has recorded all 3 violin Sonatas
All Troubadisc reviews
FOGHORN Classics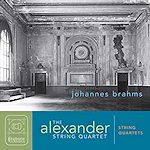 Brahms String Quartets

All Foghorn Reviews


Follow us on Twitter
Editorial Board
MusicWeb International
Founding Editor
Rob Barnett
Editor in Chief
John Quinn
Seen & Heard
Editor Emeritus
Bill Kenny
MusicWeb Webmaster
David Barker
Postmaster
Jonathan Woolf
MusicWeb Founder
Len Mullenger
Discs for review may be sent to:
Jonathan Woolf
76 Lushes Road
Loughton
Essex IG10 3QB
United Kingdom

jonathan_woolf@yahoo.co.uk
---
Availability
Musica Nova Orchestra

Richard ARNELL

(b. 1917)
Symphony No. 4 op. 52 (1948) [25:45]
Symphony No. 5 op. 77 (1955-57) [39:05]
MusicaNova Orchestra/Warren Cohen
rec. Church of the Holy Trinity, Tempe, Arizona, 10-11, 24-25 August 2005. DDD
CON BRIO CBR27452 [64:50]


I was surprised and then delighted to discover this disc. Not least because of the identically coupled CD issued by Dutton as recently as 2007 (CDLX 7194 - see review).

The Con Brio benefits - and suffers - from a generally warmer sound which is presumably down to the church acoustic as against the more analytical Henry Wood Hall for Dutton and conductor Martin Yates. Well, the fact is that these works can easily stand multiple recordings.

The Fourth Symphony may have been finished in London but it was started in New York and its American credentials are unmistakable. It progresses through a strenuous first movement of stress and tragedy coloured by Shostakovich predominantly yet with a dusting of Copland. There's then a very warm Andante redolent in its string writing of Nielsen's Fifth. The finale however shows how deeply influenced Arnell had been by the Roy Harris of the Symphonies 3 and 5 complete with belling horns and generally triumphant and gloriously rowdy brass. The Fifth Symphony's central Andante sections hark back to the counterpart movement in the Fourth. Arnell 5 is one of the last century's finest symphonies so do search this one or the Dutton out. The 'jazzy' sections of the middle movement passingly recall Randall Thompson's Second Symphony and the wonderful finale of Piston's Second.

Both versions seem to engage faithfully with the music, are confident and in no way tentative. Yates takes about a minute longer than Cohen over No. 4 while in No. 5 Cohen is two and a bit minutes longer than Yates. Cohen conveys the natural pulse of the music whether in syncopated exertion, benign sanguine reflection or the uproar of conflict (4) and celebration (5). Yates is given a more transparent recording but is just as secure in putting across this searing (4) and life-enhancing (5) music.

I trust that Con Brio and Warren Cohen will give us the other Arnell symphonies but of even greater value now is for us to hear works such as Sinfonia Quasi Variazione and Ode to the West Wind – works which are already under the belt of MusicNova and their free spirit of a conductor. The MusicNova concert programmes should be an education to the administration and policy people in the world's 'great' orchestras with their tired programme choices and dowdy predictability.

These are world premiere recordings having been taken down in sessions two years before the Dutton equivalents.

Rob Barnett

From the Music Director of MusicaNova
We have recorded all six of the Arnell Symphonies; we recorded our live performance of no.3, which was the first live performance of this work since Barbirolli's truncated version in 1953 (And thus the first live performance of the complete work). We have not mastered any of the remaining works - both time and money are at a premium, but I fully intend to get on trying to get more finished this summer, and if possible to record some more works - we did the Sinfonia Quasi Variazione and Ode to the West Wind as a 90th birthday tribute to Arnell this part fall, and the works were very enthusiastically received. Long term, there are other works and other composers we are keen to record including Leo Sowerby, Hans Gál and Leonard Salzedo - it all comes down to interest from record companies (there is some there) and getting the money to do it! Warren Cohen

Note: this is an enterprising orchestra and Warren Cohen is clearly a free spirit. Their concert programme included the above two Arnell works on 21 October 2007 alongside Sibelius 7. They have also performed in the same season Hans Gál's Violin Concerto (30 March 2008) and Ireland's Downland Suite (2 March 2008) alongside esoterica by Boris Tchaikovsky (Symphony 3), Othmar Schoeck (Horn Concerto) and Harald Genzmer. More details and to purchase their CD of Arnell's Symphonies 4 and 5 at the Musica Nova website.



Donate and keep us afloat
New Releases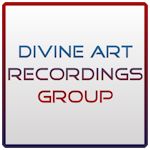 Click to see New Releases
Get 10% off using code musicweb10
All Divine Art reviews
Recordings of the Month
June 2022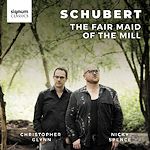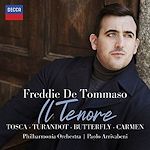 May2022