paid for
advertisements

<!- Forgotten to FEb 2023-->
---
100th birthday of Mieczyslaw Weinberg on December 8, 2019.
Renate Eggbrecht has recorded all 3 violin Sonatas
All Troubadisc reviews
FOGHORN Classics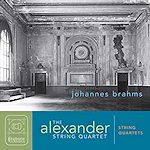 Brahms String Quartets

All Foghorn Reviews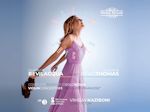 Clarissa Bevilacqua plays
Augusta Read Thomas
all Nimbus reviews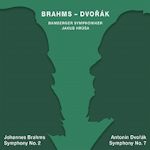 Brahms 2 Dvorak 7
all tudor reviews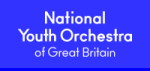 Follow us on Twitter
Editorial Board
MusicWeb International
Founding Editor
Rob Barnett
Editor in Chief
John Quinn
Contributing Editor
Ralph Moore
Webmaster
David Barker
Postmaster
Jonathan Woolf
MusicWeb Founder
Len Mullenger
Discs for review may be sent to:
Jonathan Woolf
76 Lushes Road
Loughton
Essex IG10 3QB
United Kingdom

jonathan_woolf@yahoo.co.uk
---



Buy through MusicWeb from £11.00 postage paid World-wide. Try it on Sale or Return
You may prefer to pay by Sterling cheque or Euro notes to avoid PayPal. Contact for details

Lennox BERKELEY (1903–1989)
1. Sonatina for violin and piano, Op. 17 (1943) [14:01]
2. Sextet for clarinet, horn and string quartet, Op. 47 (1954) [14:32]
Alan BUSH (1900-1995)
3. Three Concert Studies for piano trio, Op. 31 (1947) [16:08]
4. Four piano pieces:
The Cruel Sea Captain, from Two Ballads of the Sea, Op. 50 (1957) [2:29]
Galliard, from Suite, Op. 54 (1960) [1:01]
Air, from Suite, Op. 54 (1960) [2:45]
Corentyne Kwe-Kwe, Op. 75 (1972) [5:02]
Alan RAWSTHORNE (1905-1971)
5. Quartet for clarinet, violin, viola and cello (1948) [17:05]
The Music Group of London: (Hugh Bean (violin), Eileen Croxford (cello), David Parkhouse (piano))(1-3)
Frances Routh (violin), Christopher Wellington (viola), Jack Brymer (clarinet), Alan Civil (horn): (2)
Alan Bush (piano) (4)
Members of the Aeolian Quartet: (Sydney Humphreys (violin), Margaret Major (viola), Derek Simpson (cello)) with Thea King (clarinet) (5)
rec. c.1970-74 London. ADD
LYRITA SRCD.256 [73:08]



A Lyrita disc of reissued recordings of music by three rather enigmatic English composers all born at the beginning of the twentieth century. The reputations of this trio are held in far higher regard by music academics than is reflected in the number of performances their works receive.

It is a cause of annoyance to me that Lennox Berkeley's music is habitually described as 'well crafted', a term that is I believe really a euphemism for saying 'nice but not outstanding'. Berkeley's idiom embraced a more urbane, continental character than many of his British contemporaries, composing stylish music with clear luminous textures, like brilliantly cut and polished gemstones. Starting points in an exploration of Berkeley's music would be his Serenade for Strings (1939); Guitar Concerto (1975); Sextet (1954); Concertino (1955) and his three String Quartets (1935; 1941 and 1970). I have listed at the end of this review three Berkeley discs from my collection that I can recommend with enthusiasm.

Berkeley's Sonatina for Violin and Piano, Op. 17 was composed in 1943. It seems Berkeley dedicated the score to his friend Gladys Bryans, with whom he and Benjamin Britten had lodged in 1937, during a short break in Gloucestershire. The three movement Sonatina left me thinking how suitable the score would be arranged for the darker-toned sonority of the viola. The Sonatina commences with a movement marked Moderato that in the hands of Music Group of London members: violinist Hugh Bean and pianist David Parkhouse is given a brisk and highly effervescent performance. The central Lento is affecting music, mournful rather than passionate, that develops to a more intense central section. In the final movement of the Sonatina, a theme and five variations, Bean and Parkhouse convey a variety of emotions, whilst sustaining an underlying tension.

Berkeley wrote his three movement Sextet for Clarinet, Horn and String Quartet, Op. 47 in 1954 for the Melos Ensemble. Here members of the Music Group of London are augmented by the services of clarinettist Jack Brymer, violinist Frances Routh, violist Christopher Wellington and horn player Alan Civil. The opening movement Allegro moderato has a rather serious, even stern disposition at times, and the mood of the broodingly mysterious Lento borders on the ominous. The Rondo is a sort of rowdy jig with a darting clarinet line expertly performed by Jack Brymer. The Coda feels akin to a hurried chase by each instrument to the finishing line.

The music of Alan Bush is often defined by his deeply held political views, being a member of the British Communist Party for sixty years. His politics would not have ingratiated Bush with organisations such as the BBC but I'm unsure why this should still be detrimental to the reputation of his music today. Although a composer of four operas, four symphonies and several concertante works I believe the best place to start to investigate his music is his chamber works some of which I have listed below in the notes. I would suggest starting with the: Piano Quartet (1924); Dialectic for String Quartet (1929); Concert Piece for Cello and Piano (1936); Three Concert Studies for Piano, Violin and Cello (1947); Sonatina for Viola and Piano (1978) and Summer Valley for Cello and Piano (1988). In addition the Violin Concerto (1948) is a work that will provide rewards with some effort on the part of the listener although as yet it awaits a premiere recording..

Composed by Bush in 1947 his Three Concert Studies for Piano Trio, Op. 31 was premiered at the Wigmore Hall by the score's dedicatees the London International Trio. Performed here by the Music Group of London the first Study marked Moto perpetuo opens with urgency and great confidence, bordering on the arrogant. The central Study a Nocturne inhabits a dark, solemn world with a deliberate tread and increasingly elaborate lines. In the final Study marked Alla Bulgara the Music Group of London are in splendid form. Vigorous Bulgarian themes are heard on the violin over a rhythmic piano and a pizzicato cello. Notable is Eileen Croxford's solo cello passage at 2:12-2:30 and at 3:56 the players accelerate into an exciting and frenzied Coda. I wonder if in this concluding movement Bush was seeking to commemorate the Bulgarian plebiscite of 1946 that abolished the ruling monarchy and the subsequent start of communist rule.

The disc contains a selection of Four Piano Pieces performed by the composer. The opening piano piece is the dramatic, folk-inspired The Cruel Sea Captain, from Two Ballads of the Sea, Op. 50 from 1957. Bush dedicated his 1960 Suite, Op. 54 to the German harpsichordist Hans Pischner. From the Suite the Galliard is a spirited and cheerfully syncopated morsel and the pleasant Air is an urgent piece where one can feel the spirit of the harpsichord. The final piano work is the toccata the Corentyne Kwe-Kwe, Op. 75. Bush composed the briskly exuberant piece in 1972 that was based on an African tune with a dedication to the 'People of Guyana' to commemorate the abolition of slavery in Guyana in 1842.

Alan Rawsthorne's writing has a most individual character. Rawsthorne's music is often said to be densely textured, severe and rugged, unmemorable and unfashionable; sidestepped by the mainstream listener. Generally favouring a modernist approach Rawsthorne wrote in a late-Romantic vein that often reminds me of Max Reger and Paul Hindemith. Although he was not a melodist in the manner of William Walton and Malcolm Arnold, Rawsthorne was able to write music of a deeply expressive quality that will reveal itself given a modicum of effort on the part of the listener.

The Rawsthorne scores most likely to be encountered, although not representative of his work, are Practical Cats: a children's entertainment for narrator and orchestra (1954); Street Corner Overture (1944); Cortèges, Fantasy Overture (1945) and the score to the 1953 Charles Frend war film The Cruel Sea based on Nicholas Monsarrat's book and starring Jack Hawkins. Those wishing to explore Rawsthorne's music should endeavour to start with the following orchestral scores: Symphonic Studies (1939); Concerto for String Orchestra (1949); Concertante Pastorale (1951) and the Elegiac Rhapsody for Strings (1964). I have listed below in the notes several recommendable Rawsthorne discs.

The Quartet for clarinet, violin, viola and cello was composed by Rawsthorne in 1948 just prior to the completion of his major orchestral works the Concerto for String Orchestra and Symphony No 1. The three movement score is performed here by members of the Aeolian Quartet with clarinettist Thea King. Frequently hectic, the opening movement Moderato contains densely textured, angular writing with a degree of dissonance. The central movement marked Poco lento is slow and deliberate; a gentle lament with an angry central section. Marked Allegro risoluto the Rondo, finale is given a determined interpretation that brings out the varied nature of the writing to provide a fascinating and imaginative conclusion to the score.

The well written booklet notes by Paul Conway are reasonably interesting and informative. No details of the recording are provided but it seems that the recordings were made in London circa 1970-74. This is superbly performed chamber music, away from the mainstream and providing considerable rewards.

Michael Cookson

see also review by Rob Barnett

Full Lyrita catalogue


Recommendable discs by these composers
Berkeley:
Naxos 8.570415: String Quartets 1-3 (review)

Dutton Epoch CDLX 7100: Concertino; Introduction and Allegro for Solo Violin; Duo for Cello and Piano; Oboe Quartet; Elegy for Violin and Piano; Toccata for Violin and Piano; Petit Suite and Sextet.

Lyrita SRCD.249: Symphonies Nos. 1 & 2 (review)


Alan Bush:
Dutton Epoch CDLX 7130: Quartet for Strings and Piano; Phantasy for Violin and Piano; Cello Sonata and Three Contrapuntal Studies for Violin and Piano.

Claudio CB5151-2: Violin Concerto; Six Short Pieces and Dialectic for String Quartet.

Rawsthorne:
Naxos 8.554763: Symphonic Studies; Cello Concerto and Oboe Concerto (review)

Naxos 8.553567: Concerto for String Orchestra; Concertante Pastorale; Light Music for Strings; Suite for Recorder and String Orchestra; Elegiac Rhapsody for Strings and Divertimento for Chamber Orchestra (review)

Lyrita SRCD.291: Symphonies Nos. 1, 2 & 3 (review)

Dutton Epoch CDLX 7203: Street Corner Overture; Madame Chrysanthème, Ballet Suite: Practical Cats, A children's entertainment for narrator and orchestra; Theme, Variations & Finale; Medieval Diptych, for baritone & orchestra and Coronation Overture.



Donate and keep us afloat
New Releases


<!- cpo end March 2023 --> all cpo reviews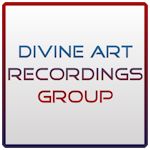 Click to see New Releases
Get 10% off using code musicweb10
All Divine Art reviews
<! apr 12 months Nov 22 - Oct 23 -->
Recordings of the Month
November 2022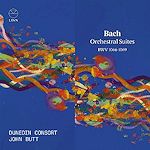 Bach Orchestral Suites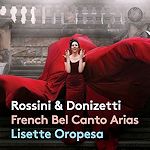 October 2022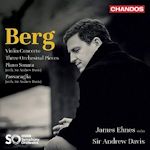 Violin Concerto Elmes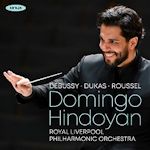 Debussy Jeux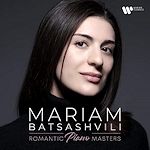 Romantic Piano Masters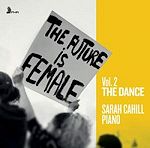 Volume 2 - The Dance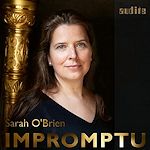 Complete Harp Impromptus