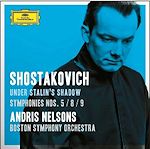 Shostakovich 5, 8 9
Great concentration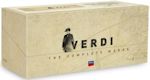 Complete Works
Special price £135.75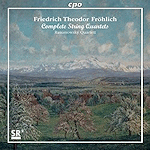 Fröhlich Quartets
What a discovery!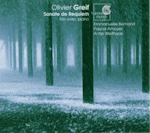 GREIF Sonate de Requiem for Cello and Piano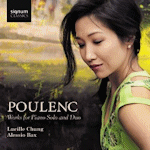 a sonic treat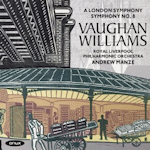 Terrific performances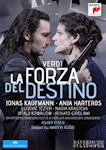 the finest Verdi cast available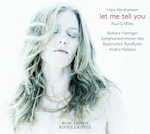 Let me tell you
Stratospheric Barbara Hannigan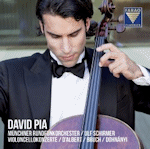 David Pia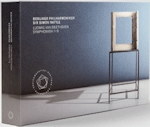 Beethoven Rattle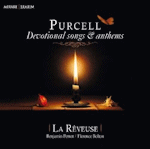 Highly Impressive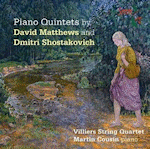 Matthews Shostakovich
Sheer delight!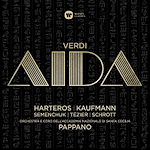 To live with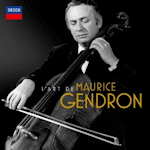 outstanding retrospective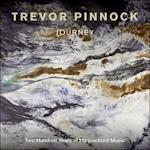 A superb celebration
REVIEW INDEX
Richard Wagner
Tristan and Isolde

Return to Wagner Resource Page

CDs

Peter Hofmann, Hildegard Behrens, Bayerischen Rundfunks Ch & SO/Leonard Bernstein
Philips 4757020
review
Wolfgang Windgassen, Birgit Nilsson, Bayreuth Fest Ch & O/Karl Böhm
Myto 00328
review
Marc Deaton, Marie Pierson, Bulgarian Festival O & Ch/Glen Cortese
Titanic TI-261
review
Ludwig Suthaus, Kirsten Flagstad, Philharmonia O/Wilhelm Furtwängler
Regis RRC4004
review
EMI 5858732
review
EMI 5676212
review
Pristine PACO067
review
Naxos 8.110321-4
review
Stephen Gould, Nina Stemme, Berlin RSO/Marek Janowski
Pentatone PTC5186404
review
Torsten Kerl, Anja Kampe, London PO/ Vladimir Jurowski
Glyndebourne GFCOCD01909
review
Lauritz Melchior, Kirsten Flagstad, Metropolitan Opera Ch & O/Erich Leinsdorf
Guild GHCD2266-68
Placido Domingo, Nina Stemme, Royal Opera House O, Covent Garden/Antonio Pappano
EMI 5580062
review
Lauritz Melchior, Kirsten Flagstad, London PO/Fritz Reiner
Naxos 8.110068-70
review
John Treleaven, Christine Brewer, BBC SO/Donald Runnicles
Warner 2564 629642
review
Wolfgang Millgram, Hedwig Fassbender, Royal Swedish Opera Ch & O/Leif Segerstam
Naxos 8.660152-4
review review
Fritz Uhl, Birgit Nilsson, Vienna PO/Sir Georg Solti
Major Classics M5CD501
review
Thomas Moser, Deborah Voigt, Vienna State Opera Ch & O/Christian Thielemann
DG 4749742
review

DVDs

Siegfried Jerusalem, Waltraud Meier, Bayreuth Festival O & Ch/Daniel Barenboim
DG 0734439
review
Robert Gambill, Nina Stemme, London PO/Jirí Belohlávek
Opus Arte OA0988D
Opus Arte OA1095BD
review
Richard Decker, Iordanka Derilova, Anhaltische Philharmonie Dessau/Golo Berg
Arthaus 101325
review
Jon Vickers, Birgit Nilsson, ORTF Ntl O/Karl Böhm
Hardy Classic Video HCD4009
review
Rene Kollo, Gwyneth Jones, Ch & O Deutsche Oper Berlin/Jirí Kout
TDK DVWWOPTRIS
review
Arthaus 102317
review
Arthaus 108083
review
Jon West, Waltraud Meier, Bavarian State Opera O/Zubin Mehta
Arthaus 100056
review
Arthaus 100057
review
Robert Dean Smith, Iréne Theorin, Bayreuther Festspiele O/Peter Schneider
Opus Arte OA1033D
review review

This complete listing compiled by Jens F Laurson, maintained by David Barker.


Gerard Hoffnung CDs

Donate and get a free CD
New Releases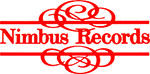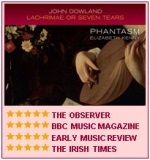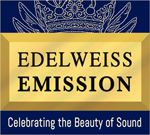 Follow us on Twitter
Editorial Board
MusicWeb International
Editor in Chief
Rob Barnett
Seen & Heard
Editor Emeritus
Bill Kenny
Editor in Chief
Vacant
MusicWeb Webmaster
David Barker
MusicWeb Founder
Len Mullenger