paid for
advertisements

<!- Forgotten to FEb 2023-->
FOGHORN Classics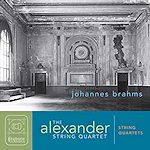 Brahms String Quartets

All Foghorn Reviews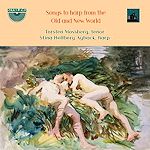 Songs to Harp from
the Old and New World

all Nimbus reviews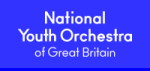 Follow us on Twitter
Editorial Board
MusicWeb International
Founding Editor
Rob Barnett
Editor in Chief
John Quinn
Contributing Editor
Ralph Moore
Webmaster
David Barker
Postmaster
Jonathan Woolf
MusicWeb Founder
Len Mullenger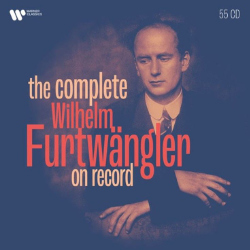 Support us financially by purchasing from
Wilhelm Furtwängler (conductor)
The Complete Wilhelm Furtwängler on Record
Rec. 1926 to 1954
160-page booklet
Remastered by Art & Son Studio, Annecy, 192kHZ/24bit (96kHZ/24bit)
WARNER CLASSICS 9029 523240 [55 CDs: c. 59 hrs]


On page 84 of the booklet for the new Warner edition of The Complete Wilhelm Furtwängler on Record there is a series of portraits of the conductor from his youth through to his last years. It is a fascinating series of photographs. From the teenage Furtwängler, where he strikes some similarity to the young French poet Rimbaud, to the Furtwängler image we are all familiar with but which hardly changed over the several decades up until his death. We might call this 'the Age of Furtwängler'.

The analogy with Rimbaud might not be an entirely inappropriate one with this of all twentieth century conductors. Rimbaud was an entirely transgressive figure; a radical surrealist who took an almost self-torturous approach towards his art as well as his life. Furtwängler broke all the rules when it came to conducting; his interpretations of the works he performed and recorded was often wildly opposed to that of his contemporaries. Whatever conservative roots some of his performances had, there were many that were not. Unlike, for example, Toscanini who often seemed like the product of the century in which he was born, Furtwängler was the product of the century in which he made music. He was much more the revolutionary than we often give him credit for.

But those photographs perhaps highlight one problem with this Warner boxed set – as has been the case with all boxed sets from this label, whatever name they have used – and that is the recordings themselves. As I pointed out numerous times when reviewing specific recordings in the DG boxed set (review), Furtwängler was a creature of the concert hall not the recording studio. Most of the Warner discs are from studio sessions and they find Furtwängler often suffering for his art. That journey would be a lifetime one, from the earliest recordings here in 1927 up until the final ones in 1954.

Furtwängler's Warner/EMI recordings have been issued and re-issued in the past on several occasions, in complete, incomplete and just composer boxes. In Japan Furtwängler has received glossier treatment – including a full SACD release of the Beethoven symphonies (2016) – and the Rome Ring has also been released on SACD, and is considerably more expensive than the cost of these complete recordings. Older European masters go back over a decade, although there have been separate issues of discs. Because many of these recordings existed on LP, there have been many attempts to remaster them by companies other than EMI or Warner. Two notable examples are OPK and Grand Slam – both Japanese labels. The 1938 Tchaikovsky Sixth is one of the most remastered of all Furtwängler recordings; the Bayreuth Beethoven Ninth another – both in this Warner set. These companies may well lack access to some of the sources available to Warner, but it in no way impacts on either the quality of what they do source or how they transfer it. Some recordings can prove revelations; others, it is true, a bit of a horror show.

The Warner and DG boxes have some duplication – in the case of the first three CDs the same recordings, just in a different order (DG having issued the 1926 Beethoven Fifth on a bonus disc whereas Warner do not – it is the second track on CD1 because it was Furtwängler's second recorded performance). Warner have licensed some post-war DG /Polydor recordings – including the great Schumann Fourth and the Schubert Ninth – otherwise crossover is minimal. Of the Decca recordings they have not taken the Vienna Bruckner Fourth (more later) – but have the other works (a hideous mistake). The boxes largely give us a different perspective of two phases of Furtwängler's career – his "live" one (in the DG box) and his "studio" one (in the Warner box). Warner have almost no performances of works that Furtwängler made during the Second World War, principally because he didn't do many; this is one of the glories in the DG set – the wartime recordings from concerts which have had official releases. There really are glaring omissions with Warner – no complete Bruckner symphonies; there is almost an orgy of them on DG.

Layout on the two labels is rather different. DG broke their recordings up into distinct periods of Furtwängler's career, although took a more laissez-faire approach to how they laid out the discs in terms of dates. Warner, however, have been more chronological, and this can make for some less obvious couplings than might often be the case – although to confuse matters they did not do this with the HD releases that have been released so far. Given that Warner have also where they can, and sometimes where they should have, but haven't, used original cover-art it has led to some strange cover mixes because of the original LPs being split to fit in with Warner's chronological approach. Discs 39 and 40 is a good example. Originally issued as an ALP Wagner and Liszt album with the Wiener Philharmoniker, all of it is on CD 39 – except the recording of the Lohengrin, Act I Prelude which appears on Disc 40. You will find some CDs extremely generous in timing – others less so. Menuhin's wonderful recording of the Bartók B minor Violin Concerto only takes up 38 minutes; the CD leaves it at that. The next chronological recording was the Vienna Beethoven Fifth from February/March 1954 – 36 minutes, also on a single disc. Coupling them, however, makes little musical sense. Whatever the shortcomings in the playtime, they have to work from an editorial perspective and this is the well-thought through approach that Warner have taken with this release. Well, according to them.

The remastering for this 55-CD edition has been carried out by Art & Son Studio, Annecy. Generally, I have found much of their work here superb, even if some of it follows the trend in their previous remasterings for Warner – for example the Barbirolli boxset – of making the bass sound on the pale side and giving a much brighter edge to some recordings which washes out some of the colour. Furtwängler was nothing if he was not a master of surrealism in much of his conducting; rarely, if ever, did you get the impression you were simply studying a black and white photograph. As always with sound the judgment, the preference and the conclusion is entirely personal.

Discs 1 to 4 – apart from the Beethoven Fifth – duplicate the first three CDs in the Complete Recordings on DG and Decca box. I have discussed the performances in that review, so will largely talk here about the sound quality. The 2019 DG box was not remastered so the Warner offers some considerable improvements in many cases. The late 1920s and up to the late 1930s presented problems with recording large scale works so much of the Furtwängler discography from this period is of shorter pieces. There is a considerable agility on display here to many of the works – although already the Furtwängler that would become dominant in later repertoire is in chrysalis form here. Schubert, Beethoven but especially Wagner are overwhelmingly more ambitious in their scale than works by Berlioz (a composer Furtwängler would hardly return to), Rossini, Dvořák (this being the only recorded performance by that composer) and Richard Strauss, with whom Furtwängler would have an ambivalent recording relationship both in the studio and live.

The common thread on these early pre-War discs is that the Wagner recordings really shine in their new remasterings. Both the 1930 Lohengrin, Act I Prelude and the Tristan und Isolde, Act I/Act III Prelude and Liebestod were in sound considerably better than the dates ever suggested. The Tristan, in particular, has a lot more more warmth than previous transfers and an acoustical space to it that opens up the sound. It still clicks, but that will forever be an issue. Lohengrin was given a slightly better recording and Warner make the Berlin strings sound extraordinarily mysterious and light through that long opening. The Strauss Till Eulenspiegel stretches the limits of the recording equipment more obviously and I'm not sure Art & Son have made any noticeable improvement on it. Furtwängler's Bach was heavy-handed and the remastering on the Warner – here with the Orchestral Suite Nr.3 – is inclined to try and show less of this than DG did. In fact, as a general rule of thumb DG take a heavier approach to their sound in the studio recordings, which I think is probably a more natural view of the Furtwängler/Berlin partnership – you certainly get this with Bruckner.

CD5 is the first of Furtwängler's Beethoven's Ninths which we find in the Warner box. Although recorded with the Berliner Philharmoniker it was made in London on 1st May 1937. Along with the Eroica, the Ninth was a journey of almost religious and sacred ritual for Furtwängler. His interpretations may have differed, often radically between each other, and often between very short periods, but their intensity was unique. The 1937 recording was caught on the wing, its first release being on a Toshiba LP in Japan almost half a century after it was performed. Originally misdated as 1936, it has over the years needed considerable work on it – not so much for the sound, which was relatively good for its time, but for the poor editing on the 78-LP sides.

The interpretation is monumental, almost trying to power itself outside the limitations of the 1937 recording. Furtwängler is not especially prone to follow Beethoven's score – but then he rarely did in any of the Ninths we have from him. It's hardly subtle, with massive extensions given to markings. But it's a flexible performance with its freedom of approach – but others might argue inflexible because the conductor's mannerisms are entirely unyielding – and it tends to erupt with a fire that is astonishing. It burns like a furnace and is welded to that Wagnerian world of explosive proportion. Furtwängler is like Siegfried forging this Ninth on the anvil. Art & Son have not entirely corrected the split sides but at least the pitch is correct and it sounds as thrilling as the performance is. Art & Son have done something remarkable with a remarkable Ninth.

CD6 to CD8 are of two Wagner live opera excerpts, from the 1937 Covent Garden Der Ring des Nibelungen. This, of course, exists only in fragments and searches over the years for the rest of it have failed to come up with the rest of it. There are a number of contradictory issues with these performances. On the one hand, they contain some of the most thrilling Wagner conducting that Furtwängler ever left on record – especially in the Act III Walküre. The two discs devoted to Götterdämmerung, although with over 100 minutes of music, is more fragmentary but also considerably more erratic artistically.

Die Walküre would be one of the very last recordings Furtwängler would ever make in 1954 (it is on CD50 to CD53) but much of this 1937 account is a pure act of theatre. It is crafted with the detail of a studio performance but is alight with the energy of a concert one. If in the studio recording the conductor is more aware of the beauty of the score, of telling the narrative with a slower gait, in London there is an incisiveness and brilliance as if he has just discovered this story for the first time. The London Philharmonic play with pointed youthfulness, whereas the gilded warmth and confident grandeur of the Wiener Philhamoniker in the studio recording – that golden brass and those velvet strings from another century – suggest a narrative that is emblematic of its age and familiarity.

Kirsten Flagstad appears as Brünnhilde on both performances and is in sensational voice. Her Siegfried on Götterdämmerung is Lauritz Melchior, just titanic in the role. Whatever limitations in the sound are more than compensated for by the combination of these two singers, even if Furtwängler is possibly less spontaneous than he is on the Walküre. The recorded sound has always been on the poor side – the orchestra over-powering, the voices under-inflated, even the case when they were as powerful as Flagstad and Melchior. Art & Son have achieved a much better balance, trying to bring the voices forward a little whilst drawing the orchestra backwards. The Valkyries are slightly more present in a recording in previous incarnations they seemed almost invisible to the ear. Sometimes you felt the Valkyries had been drowning in the Rhine on these LPs; they at least now have their heads above the water, and probably a bit more than that. These performances are still a struggle, but worth persevering with.

CD9 is the second Beethoven Fifth in the box. Furtwängler's obsession with this symphony – some eleven or so recordings currently exist – led to wildly different interpretations over the decades. Repeats were a constant issue for Furtwängler but with the Fifth he at least reached some consensus on the first and third movements: after 1926 he would always take them. But there was no consensus on metronome markings, tempo or even really how Furtwängler viewed the symphony.

The 1937 Fifth might be a little less intense than the 1926 version (his performances over the years would be like a rollercoaster). It's brilliant, but less sharp in places. It sounds good in this new transfer – airy, less tight than has been the case before. If not exactly blossoming certainly more open than it has been. Previous issues on Tahra have been sharply different making the performance sound boxed in; the Dante release was even more problematic I seem to recall. (I think Dante issued a complete Furtwängler/Beethoven cycle which included this Ninth.)

The two Wagner items are of particular interest. The Act I Prelude from Parsifal is the only one that exists by Furtwängler and it's a beautiful performance – and also one of the slowest on record (second only to Fritz Reiner – even slower – in sheer magnetism). Furtwängler did conduct the opera in Rome in 1951 but a recording has not been issued – but what this prelude reveals is this conductor's ability in Wagner of making the composer sound entirely spiritual. This music becomes prayer-like in Furtwängler's hands; it stands with a tranquillity and placidity that is reverential and pious. It bleeds emotion like few other versions of it do. When we come to the 1938 Tristan Prelude and Liebestod the growing intensity in this work is something that grows from his earlier performance. What he does with this music, and only ever with the Berliners is just staggering. The 1938 Tristan is the seed for what would be this conductor's most astonishing performance of this music – his wartime one from 1942. I don't think any conductor ever came close to Furtwängler's conducting of this 20 minutes of music: the ferocious sensation of love, passion, desire, and the tragic inevitability of death and mortality are blistering. The music is as torrid as it is searing and it's taken in such a single stroke it's suffocating for the listener. You feel listening to the Liebestod that the way the music soars is rather as if Furtwängler is creating in the image of Michelangelo. The long arc is entirely Brucknerian; the emotion isn't. Art & Son have given very good sound to these recordings – although my preference for Furtwängler's Wagner remains the transfers by Chibas or Japanese SACD.

CD10 is the 1938 Tchaikovsky Sixth. This performance has rarely been out of the catalogue and is seen as not only one of Furtwängler's great recordings but one of the great recordings of this symphony. In many respects Furtwängler might have been less ideologically inclined to perform the works of Tchaikovsky than some other composers he conducted – although there were composers he did conduct where he did share similar instincts and the musical results were not a success. Furtwängler's technical abandon, his improvisation rather than preparedness, and the protean and volatile nature of Furtwängler's performances made him almost custom made for Tchaikovsky's symphonies (if not his other works). Orchestras may have quaked in their boots if he ever came near Francesca da Rimini – which he did in 1931, and, I think, never again. Tchaikovsky was largely a better match than would be the case with Franck, Ravel or even Richard Strauss.

Tchaikovsky was without doubt a composer caught better in Furtwängler's live performances. The issue with both the 1938 Sixth and the 1951 Tchaikovsky Fourth (with the Wiener Philharmoniker – on CD25) is that neither is high-voltage. With the Fourth, I think, we simply have the wrong orchestra. I remember hearing this performance on the original ALP and being underwhelmed by it, although the sound never quite did it any favours. But the Viennese orchestra simply never generated much passion in their playing. The 1938 Sixth doesn't quite tell a similar story – the Berliners are the opposite of the Vienna orchestra, passionate, mercurial and often exciting. But it happens in fits and starts. As I have often said, the 1951 Sixth is the greatest Tchaikovsky that Furtwängler has left us – it's in the DG box.

I think the 1938 Sixth has always had generally excellent sound, and Art & Son have been able to improve on that. Strings sound richer and there is less distortion – although it is still a problem in the Scherzo, not the most obvious place for distortion in this symphony – one might expect the central section of the first movement to be more of a problem. I have heard better transfers which are willing to play with the sound in a more interventionist manner – on Opus Kura, for example, which makes this performance sound closer to Francesca da Rimini at times. The Fourth had problems, from the ALP onwards. It was a washed-out performance with almost no colour or drama that one could speak of – dry and pretty dead in most places. Most remasterings over the years have not been that successful in correcting this; Art & Son have got closer to a decent recording of it than almost anyone else.

CD11 and CD12 are the only wartime discs in this collection. The first is an odd disc to categorise other than it is of incomplete performances. Furtwängler and Edwin Fischer recorded commercially only the second movement of the conductor's own Symphonic Concerto for Piano and Orchestra in April 1939 (although there is now a complete live performance of this work which emerged in the 1980s). Like almost everything Furtwängler composed it is on a massive scale, but Furtwängler knew his pianist for the piece and Fischer gives an unmistakably 'Fischer' performance of it. It is weighty, poetic and has this pianist's fabulous sonority. It sounds wonderful. The second track is the Adagio of Bruckner's Seventh from 1942. I last heard this performance on a French Furtwängler Society disc which never quite managed to capture the magnificent sound of the Berliners in quite the same way that Warner have here. The only studio recording of a Bruckner Seventh that Furtwängler made it is quite difficult to categorize. It has enormous space, a breadth which he may never have intended in a live performance – although he came close to it. Does it lack the spiritual element that he brought to Bruckner? Perhaps but the playing is on quite a special level, even if there was no audience present. It feels beyond mere rehearsal, however.

The Brahms Haydn Variations and Beethoven Pastoral on CD12 are wildly different. A great interpreter of the first work, Furtwängler's performances of the second could be dry and lacking in imagination. Both are with the Wiener Philharmoniker an orchestra which Furtwängler used with increasing frequency in the post-war period, not always to his advantage. Undeniably elegant, stylish performances if ultimately a little uninspired but given improved sound by Art & Son.

CD13 is the Beethoven Violin Concerto with Yehudi Menuhin and the Lucerne Festival Orchestra from August 1947. There are three performances of this concerto with Menuhin and Furtwängler – two of which are in this box. The unusually symbiotic relationship between this artist and conductor invariably produced inspiring results. Menuhin, ironically, had become slightly less the capricious and quicksilver violinist he had been in the 1930s, but he produced with the spontaneous Furtwängler recordings which were dramatic and deeply expressive. Despite being wonderful documents of a great partnership, none of Menuhin's recordings of the Beethoven concerto have the electrifying power or spiritual intensity that Furtwängler managed to achieve with Erich Röhn (on DG). But they far excel the workman-like Schneiderhan recording which so uninspired Furtwängler on one of those rare occasions he didn't work with a soloist particularly well.

The commercial Lucerne recording is breathtaking in its scale – a performance we are much more used to hearing today than we might have been in the late 1940s (and certainly different from a live performance which Menuhin played with Karl Böhm which is almost expressionless). Art & Son have given us a transfer that is at least on a par with that done by Testament, although there is a brightness here which is typical of their remastering. Some may prefer a darker picture, in which case Testament may be a preferable choice. Avoid other labels.

CD14 is the first of Furtwängler's two commercial recordings of the Eroica. Recorded with the Wiener Philharmoniker over a period of two years – November 1947 and February 1949 – the performance, unsurprisingly, doesn't really hold together. It is superseded by both the later studio recording, and by many of the live ones. Mozart's "Gran Partita", again made in Vienna, and on CD15, this time benefits from the cleanness of the Viennese woodwind and their brighter articulation. Not always the lightest of Mozart conductors – especially in Berlin – this is a successful performance and the Art & Son transfer is happily a decent one.

With CD16 we come to the first of Furtwängler's Brahms's symphonies on this Warner boxset. The C minor, Symphony No 1, of which there are eleven performances (ten complete), brought out the best in Furtwängler. The muscular power and thrilling drama of a Brahms First rarely eluded him. Some of his performances are almost Brucknerian, the sonorities scale heights no other conductor comes close to and his final movements rage with horrific intensity and passion. Apart from the towering monument that is the fragment from January 1945, nothing exists of a Brahms C minor earlier than that – all ten of the recordings come from 1947 up until 1954. It is probably true to say, however, that Furtwängler did not do his best Brahms in Vienna – nor the studio. As with many of his Vienna recordings, there is some understatement and a refinement to the orchestra that refuses to unleash the power of the music itself. There were a few exceptions to this (the 1952 Eroica on CD33) but the Vienna Brahms is a good example of beauty over brawn.

I don't think the recording ever helped – and Art & Son haven't done much to improve it either. Timpani do not exert that torrential force that they should. Furtwängler would hammer out cannon shots on the timpani in his NDR recording of the Brahms First – that is not the case here. Lines are on the vague side; in Berlin they were drawn out like battle scars. Not great by any means.

The Brahms Second – CD17 – comes from the Decca London Philharmonic recording, released not just on the DG set but recently on a separate Decca issue. I discussed this performance in the DG review and although Art & Son have improved the sound this has long been one of the weakest recordings in the Furtwängler discography. The conductor was unhappy with it and the playing is scrappy and uninspired. Its inclusion here is a mystery in all kinds of ways.

In March 1948 Furtwängler made his first studio recording with the Philharmonia Orchestra. His work with this particular orchestra would be entirely unique and prove a happy experience for the conductor – in the studio and in concert. The Philharmonia's sound was like neither the Berliner's nor that of the Wiener Philharmoniker. It was leaner than either, but they also played with a refinement and beauty of sound that neither orchestra could match. Furtwängler had a instrument in this orchestra that could do anything he wanted – and there are no weak recordings that they made. If there is a drawback to the Furtwängler/Philharmonia legacy it is that it is smaller than it should be with only a handful of their concerts appearing on CD – the famous world premiere of Strauss's Vier letze Lieder and a wonderful Beethoven "Choral" from Lucerne in 1954, the last Furtwängler Ninth that was conducted by him. That Ninth, incidentally, is for many people often seen – outside the '42 Ninth – as the greatest Furtwängler Ninth of all. The '42 and the '54 are as similar as they are dissimilar. Very much two sides to the Furtwängler coin that was his Beethoven Ninth.

The Philharmonia's credentials as an orchestra which accompanied soloists was unrivalled. CD18, the final scene from Götterdämmerung, with Kirsten Flagstad singing Brünnhilde, and her heroic ride to her death on Grane – her immolation – into the flames, was first recorded in March 1948. This had to be remade in June 1952 (CD31) because the former's sound quality was seen as muddy. The French EMI References set, which included all of Furtwangler's Wagner spread over two discs, cleaned up some of the duskiness in the sound. Art & Son have managed to scrape years of hardened varnish off this performance and if it hardly sounds fresh it at least has better colour than it did. The 1952 recording despite sounding more natural, did not necessarily show Flagstad in better voice but Art & Son have significantly improved the colour palate of this recording enough to make Flagstad sound less dry than one originally thought she had. The Mendelssohn "Hebrides" and Mozart's Symphony No 40 make strange bedfellows for the Flagstad on the 1948 disc.

The February and March sessions in 1949 in Vienna produced some Wagner with the Wiener Philharmoniker. If Furtwängler sometimes did play music that was monumental in scale, he could often make music that was not monumental sound that way. With Siegfried Idyll, of which this Vienna performance is the only one of note, the conductor shows a considerable warmth and sympathy. But what is also here is the conductor's empathy with family, with the dedication of love from one couple to another. Despite his uneven relationship with Richard Strauss and his music, Furtwängler would do this at least twice with Strauss's music: in 1944, with Sinfonia Domestica (DG box) and in 1948 with the Vier letze Lieder (on Testament). Tannhäuser, wasn't overly exciting in Furtwängler's hands – more strands of epic phrasing clashing with broad brass chorales. The Overture to The Flying Dutchman is vividly done, although not on the same scale that Klemperer would later bring to this music. Furtwängler rushes headlong into its storm but it's more reticent than it is dramatic. Art & Sound have done great work on these Wagner 'chunks', although I will not be throwing out either the Chibas or Japanese SACD of any of Furtwängler's Wagner both of which tend to lean towards greater atmosphere and a fuller, darker sound. But, as I mentioned at the beginning of the review – just my preference, and certainly in Wagner.

CD20 is another Brahms Haydn Variations. Furtwängler's obsession with this, frankly, dull work has always eluded me. Perhaps he sees in it some of the same values he did in Strauss's Sinfonia Domestica – another off-beam work for many conductors. The two wartime and five post-war performances of the Haydn Variations try to achieve the same thing but often don't. Like the Sinfonia Domestica, I think Furtwängler attached some link to the family in his performances, although with the Brahms it's almost on a propaganda level. The work's virtues are often entirely those a well-bred German would have recognised, and the best of this conductor's interpretations strive to be polite, perhaps even middle-class in their tone. This Vienna one is lovingly done, well-manicured and in every sense tasteful. Go to Hamburg in 1951 and the family is almost in tumult. This is probably not a surprise. Furtwängler's records with German orchestras – particularly in pieces which Furtwängler thought should be soft, gracious or exude charm – were consistently bleaker, darker and less nuanced than those he would make in Vienna or London. The two Wagner items on the disc – Meistersinger, Prelude and Dance of the Apprentices and Ride of the Valkyries are excellent (no Valkyries drowning in the Rhine here). Art & Son have done superb work on all of these performances, although the Japanese SACD offers a better all-round experience of the Wagner. The only Sinfonia Domestica is on DG – and given it comes from 1944 it is in remarkably good sound.

Yehudi Menuhin is so very closely associated with certain violin concertos but the Brahms (on CD21) may not be one that would first cross our minds. I certainly think that David Oistrakh and Leonid Kogan managed to give much greater performances of this concerto, for example. Menuhin would have been much better served if this had been made with the Philharmonia Orchestra; the Lucerne band is scrappy, and unstable in the brass and woodwind and there is almost no such thing as a good performance if you're waiting nervously on a half-decent oboe solo. Having said that, this is not a bad performance by any means. Menuhin was at his best where he could spin that effortlessly beautiful sound he had – and he never ever really lost it, even when he was in his seventies. The purity, the cleanness, the steeliness that isn't just razor sharp but with a micro-thin sheaf of silk to give that unique Menuhin warmth in the upper range. Has there ever been a more gloriously phrased ending to the first movement than the one that Menuhin gives us? In a way it's deeply involving; a spiritual journey not just between Menuhin and the music, but between Menuhin and Furtwängler. The fluency of the music, the eloquence of the phrasing and spontaneity of creativity happening between two great artists is a revelation. My original comparison was only the old EMI Reference CD from decades ago. Art & Son have made the performance sound more alive, given Menuhin the room to open up his instrument so its glorious sound more fully intertwines – a bit like an encroaching mist – around the orchestra. This performance has appeared on a number of Japanese labels – Refrain and Seven Seas but none of these have crossed my path yet.

The 1950 Beethoven Seventh is one of the more interesting of post-war Furtwängler performances of a Beethoven symphony – strongly linked to how he played works during the war, but also trying to set a new agenda under different circumstances. As I had said in my review of the DG box, a significant portion of which is dedicated to this conductor's wartime concerts, his performances during this period were largely influenced by its events. You cannot hear them or judge them outside of the Second World War. And this is what makes the Vienna Beethoven Seventh from January 1950 unusual.

We know exactly what that kind of performance would be like – nothing like a conventional trip through this symphony. The second movement came closer to being an andante rather than allegretto and the conductor, more than he would in other Beethoven symphonies, would rewrite score markings to ludicrous degrees. The brass, in particular, could sound Mahlerian (a composer not unfamiliar to Furtwängler). The 1943 Seventh is on CD9 of the DG box, but this Vienna Beethoven Seventh has much in common with it: dramatic sweep, unbridgeable tempi, torrential power and white-hot playing. It's a performance that can easily seem very outsize and larger than any recording the engineers could give it. Furtwängler never held anything other than a dark view of this symphony and yet it has been consistently made to sound quite the opposite. Some Furtwängler performances simply need to sound like the wild, untamed beasts they are – raw, unpolished and almost hellbent on imploding and they do not need a brighter sound to do that. You do not turn the light up when watching a horror film; you dim then and turn them down. The Japanese SACD strove to lighten the upper range of the orchestra. Art & Son have attempted something similar – and with similar results. I have other Japanese transfers of this performance but the source material is poorer to begin with. I think Art & Son probably just have the edge. But to what effect?

CD23 and CD24 brings us back to shorter works. Strauss's Tod und Verklärung – separated from the two later Strauss works that followed – was made over a three-day period in January 1950. Of the three performances we have of this work – and this is the only studio one – it comes across as problematic. I have not heard the live Turin recording, but the earliest one from Hamburg is lacking in both detail and drama. It rather feels like the fires have blown out long before we reach the climax of the work and there's little chance of them being resurrected before the end. The Vienna recording strives for a better outcome. The playing is tighter and Furtwängler at least attempts to use the weight of the Wiener Philharmoniker to try and drive momentum. It's better, but hardly by much. The slack and dry Beethoven Fourth that fills out the disc hardly makes what improvements there are in the sound of the disc important. But Art & Son make the Strauss sound brighter (not favourable in my view) and in the Beethoven give it a flatter picture.

The 1950 'Siegfried's Funeral March' like all of his performances of this piece are shattering. Undoubtedly best experienced in either the Rome or La Scala Ring cycles for their full dramatic power, the conductor could make this music work in isolation. It's on CD24 and its power is projected magnificently.

CD25 takes us to Tchaikovsky's Fourth Symphony. One of many Furtwängler ALPs in their original cream covers passed down to me from my parents this was my first exposure to this symphony (Warner might have attempted a bit more effort in trying to find the right artwork for this cover). In those days ALPs seemed impregnable, but they scratched with some ease and the Wiener Philharmoniker lost something of its gloss over many repeated playing. Today, of course, this performance can be judged by different standards – though that loss of gloss I heard as a schoolboy is still what I hear as an adult. I go back to my point that it was the wrong orchestra for this conductor and work, and it was certainly recorded under the wrong conditions. The lack of a comparison makes it hard to even guess what a live Fourth may even have sounded like; would a wartime one have been as devastating as recordings like the Corolion Overture, the 1942 Kittel Beethoven 9, the Bruckner 9, the fragment of the Brahms C minor? Would a studio Fourth with either the Berliners or the Philharmonia (who had been recording wonderful Tchaikovsky since 1946 including a blazing Fourth with Dobrowen) have brought out the best in Furtwängler? I am not especially aware of alternative transfers here (I think OPK have done one) – but it is not a performance I listen to.

The only substantial item on CD26 is Haydn's "Surprise" Symphony. He was often better in the studio in Haydn, principally because his Haydn works better in a more relaxed way. The Wiener Philharmoniker proved the better orchestra here, too. The performance is lithe, spirited and joyous. It is expressive where the live performance of the work struggles because of Furtwängler's discomfort with playing the work in a more forcefully restrained way in the concert hall. And his Berlin performances were always very heavy; I strongly dislike them. Art & Son have made Haydn, the orchestra and Furtwängler sound comfortable in a work which was I think an illusion – or a bad dream. Take your pick.


CD27 is Furtwängler's famous recording of the 'Emperor' concerto with Edwin Fischer. Although I spoke warmly of a Hansen/Beethoven Fourth in the DG box, this studio Fischer recording is the greatest Beethoven piano concerto that Furtwängler ever made – by a mile. The conductor was at his greatest when he was playing with artists who were in almost parallel communion with him. Röhn, Menuhin and Fischer made the greatest of these recordings, all of them exceptional artists who let their souls open with fresh creative power. Fischer and Furtwängler shed all modesty in this 'Emperor'. Sonorities are epic, although the slower (not in the slightest mannered) finger work gives this dimension just the power needed. There is an adagio that leashes the two artists together – they are entirely on the same page, emotionally involved in the destination of the movement's journey and its inevitable flow which travels like a river across the keyboard back and forth and ripples through the orchestra. It barely sounds like a studio recording instead one made under live conditions. The Philharmonia are magnificent. There were always some minor problems with the recording but Art & Son have tried to dim the brightness and this now sounds superb, especially since the orchestra sound beautifully well-toned. Perhaps my preferred version of this appeared on Toshiba in Japan on their Grandmasters series where they had subtlety introduced a stereo layer to the recording; less intrusive than Pristine it brought the performance to life in a richly humane way. But if you wanted straight mono then Chibas, again, is one go to choice but this new Warner is just as fine. This Fischer/Furtwängler 'Emperor' roars like a tiger, and is unfashionable in its imperial ambitions. It's a wonderful record, and in this new Art & Son transfer sounds muscular and powerful.

It's coupled with Menuhin's Berlin Mendelssohn Violin Concerto – showing the violinist in generally wonderfully direct and lyrical form. I have found this performance a touch too mannered, however; Menuhin sounds just a little too sweet. Never considered a well-transferred LP when it was released – the orchestra and Menuhin are out of proportion when it comes to how they sound - Art & Son have not really improved it. The Berliners sound massively weighty at the opening as if they are going to swallow the entire performance. They don't, but it's still not balanced well at times.

CD28 takes us to the Bayreuth Beethoven Ninth from 29th July 1951. Another ALP handed down to me – with its astonishing William Blake cover in brilliant yellow, still one the great LP covers of all time – it made a huge impression. It was discovered much later that the performance had been stitched together by Walter Legge with pre-performance sections for the LPs release in 1955. In many ways it never mattered, and for many it still doesn't – the legendary status of the recording will always far outweigh what ever shortcomings the performance has. And they are many.

Of the Beethoven Ninths in the Warner box, it is the legend of the Bayreuth performance that gives it the status it has. Rarely is it the equal of the London Ninth – the power of the two performances is of two very different kinds. In London it comes entirely from the music, and the raging, brutalist anger of its conductor; at Bayreuth, the kind of power we have has justification but it is resolved into a monolithic structure of immovable gravity. The Bayreuth Ninth feels like an event, because it is one – and Furtwängler was not a conductor inspired by formality where his freedom became suppressed. Nevertheless, the Bayreuth Ninth does have its own kind of cataclysm and heroism which sets it apart from other Ninths he conducted.

I don't think it has stood the test of time – unlike for example, Furtwängler's Tristan und Isolde. If the zenith of Furtwängler Beethoven performance was during the Second World War, it became more erratic after it. The final Ninth he gave at Lucerne on 22nd August 1954 with the Philharmonia Orchestra reaches the kind of prophetic heights almost none of the conductor's post-1944 recordings did; but even that, despite what intensity it has, is missing the sheer torrential power of the wartime performances. The Bayreuth Ninth has rarely been out of the catalogue and it has had several remastering's in various countries. I cherish the SWF one and that by Chibas who manage to do something about the dry acoustic of the Bayreuth opera house. Art & Son have done something similar but they have also managed to bring out a lot of detail from the underbelly of the recording. This is like taking varnish off an old master and it is one of the very fine successes in this boxset. I admire what works has been done on this restoration although it perhaps shows the performance to be an even more flawed one than I had previously thought it to be.

CD29 and CD30 are both leased from Deutsche Grammophon, and both were reviewed in that box set. Perhaps a remastering of Furtwängler's Symphony No 2 – which DG did not undertake – would produce different results? I think what you gain on one you lose on another is the answer here. Despite this being a relatively late recording, and Furtwängler's symphony being an unproblematic work to record, it should not have caused engineers the issues that it did. Coming fast on the heels of the epic Schubert "Great" where there are mighty accumulations of power and strikingly forceful playing held in check by the engineers we don't quite get the same here. Art & Son have made the best of a bad job– it's brighter, but that is all I can see as an improvement. But with this performance I don't quite understand why it's in the box at all given that Furtwängler made superior recordings of this symphony, especially with the Wiener Philharmoniker on Orfeo.

I have already discussed the Philharmonia/Flagstad Götterdämmerung and the remake from 1952 – superior in sound if not in the freshness of the singing. The acoustic of many of these Furtwängler recordings – no matter which orchestra he used – tended towards a dryness. Art & Son have given warmth where possible, added bloom to the voices and orchestra and widened the sound picture. The coupling is Dietrich Fischer-Dieskau's Lieder eines fahrenden Gesellen by Mahler. This was always a seminal recording; with superb orchestral support (again, the Philharmonia in cracking form). Issued in Japan on a magnificent SACD, Art & Son have not managed to equal it.

In 1952 Furtwängler recorded another 'Pastoral' in Vienna. On CD32, and coupled with a Beethoven No 1, the former almost seems superfluous. I still have issues with his view of this symphony, and I don't think Art & Son's very bright transfer does much to give the work a bucolic setting. The storm is disappointing. The Beethoven First is in an entirely different league. One of the greatest performances of the symphony (a work which Furtwängler never recorded in Berlin) it is sublime and sounds superb.

Ironically, coming from the same recording sessions as the Sixth is the 1952 'Eroica' (CD33). It is the greatest Beethoven performance that Warner have in their catalogue by Wilhelm Furtwängler. No Beethoven symphony – no symphony – touched Furtwängler more than this work and even though there are no recordings earlier than 1944 almost all of his post-war performances are of visionary standards. What marks out Furtwängler's 'Eroica' is its titanic size, especially in the last movement which always moved with the sweeping force of an avalanche until it suddenly crushed everything in its path. He often took the marcia funebre at a dangerously slow pace (and it's interesting how radical they could be in tempo), but that tempo masked so much more: transitions that flexibly weaved into each other; they were often so invisibly done you became hardly aware of them. The epic weight of the playing, that would have strangled almost any other performance, was entirely unbroken – a weight that you could hear unwinding in lesser performances but that held firm in a Furtwängler one. Listeners, who can so often get lost in this symphony, would find themselves following Furtwängler's long lines with a concentration was unyielding.

The great 1944 recording, made in Vienna, is at the summit of all performances of the 'Eroica' but this 1952 one is almost as good. It is a tad less inspired but an unforgettable experience. Most CD releases and reissues have focused on the 1944 performance – both because of the sheer quality of it and its easier copyright. Compared with the 1944 (of which I have eight different versions) I only have four for the 1952 – an emphasis of its lower status, even though it is just wonderful. In Japan, Toshiba-EMI issued in their Grandmaster series a thrilling stereo version of the 1952 which adds enough body and weight to the performance to make this 'Eroica' sound monumentally grand. The Japanese SACD is well-balanced – although if one performance needs bass it is this one. I find the Art & Son transfer on the bright side in places (and there is some overload – towards the coda in the first movement – I haven't noticed elsewhere). The acoustic ideally needs opening up – with too much emphasis above the line rather than beneath it. However, in places the mastering is magnificent – the fugue in the marcia funebre is as fine as I have ever heard it with a thrilling richness and depth to the Vienna strings. Perhaps I am giving a less than favourable impression by suggesting that the sound doesn't favour the lower strings; it often does. No one could be disappointed with what Art & Son have done, despite there being different variables out there. Wonderful. Just wonderful performance, however.

The 1944 Eroica has not, to my knowledge, received a release in the UK on an official label. EMI Japan did license this performance [CE26-5746] and it's about time Warner released this in the UK. Meanwhile it's absolutely essential listening and if you want it get the Chibas issue.

CD34 is a Beethoven Fourth and Tannhauser Overture, both from the Vienna in early December 1952. The Wagner is top-notch, The Beethoven a so-so performance. I defer to the Chibas for the Wagner; the Beethoven sounds clean and transparent in the Art & Son transfer. CD36 is the DG Schumann Fourth and the Decca Wiener Philharmoniker Franck D minor. I have discussed both of these in the DG review. The coupling does show Furtwängler at his most and least inspired – the Schumann an incandescent performance made under rather difficult circumstances; the Franck so Germanic as to have completely lost any of its Francophone origins. I don't particularly like the Art & Son transfer in the Schumann – it needs a darker perspective than the one we get. Furtwängler gives such a top-heavy, Germanic performances of this symphony a touch of light does not go amiss, although I only briefly sampled this.

Going back a disc to CD35 we have Yehudi Menuhin's Philharmonia Beethoven Violin Concerto. Made in Kingsway Hall in April 1953, this performance has always been very special – not least because it was the first Beethoven Violin Concerto I ever heard. It has never really been supplanted, although there are several performances – often in multiple versions – I love as much by Kogan, Ferras, Hirschbaum and others – but the most notable problem with the Menuhin/Furtwängler has always been finding a mastering which equals the warmth and glow of the ALP. In my view, this was a record where almost everything aligned to achieve an LP that just sounded ravishing. The acoustic of Kingsway Hall, the Menuhin sound, the Philharmonia and Furtwängler. No transfer I have heard has come close to reproducing the glow that just is this performance. Art & Son are, I am afraid, miles away from ideal here. It's bright, over lit and lacks any warmth at all; in fact, it may even be on the dry side. This is one remastering that is quite possibly worse than what Warner had before and doesn't shine as brightly as that in the Menuhin box set. Chibas is a bit of a tragedy, too. Perhaps closer to anyone in getting the sound right his source material was a poor choice.

CD37 takes us to Menuhin's flawed recording of the Bartók concerto with the Philharmonia. I have always rather liked the performance – at least for Menuhin's part in it. Furtwängler is clearly uncomfortable so much so that the engineers almost turn the work into the Bartók Sonata for Solo Violin. Menuhin would play the piece wonderfully under Bour in Vienna in 1959 (well-balanced) but the anomalies here are difficult to assess. I have only heard the Naxos release and it's every bit as good as what Art & Son have done.

The 1954 Beethoven Fifth on CD38 is understated – and the third studio recording he made with the Wiener Philharmoniker. Insights are few compared with the earlier performances, and the Vienna players are just too refined for Furtwängler's particular vision of the symphony. Compare it with the May 1954 Berlin Beethoven Fifth (which you can find on Tahra) which is both wild and monumental. Ideally Art & Son should have played with the darker side of this Viennese performance – a bit of a missed opportunity. CD39 has Furtwängler's only Liszt in the Warner set, Les Preludes. It is a pity there is no more Liszt by Furtwängler because he was an excellent interpreter of him (I think he played the Faust Symphony) – even if he appeared more as a mirage of Wagner than a composer in his own right.

Although the Wiener Philharmoniker play Les Préludes with beauty and weight, it may have sounded more impressive with the Berliners. The 1954 Don Juan is a swaggering affair but it often seems swaggering for the sake of it, a proclivity in Strauss that was common with this conductor. Siegfried's Funeral March explodes with grief. Art & Son have again given the Liszt and Wagner an inappropriately over-lit picture, especially damaging in the Wagner. CD40 begins with a beautifully played Lohengrin Act I Prelude, a piece that Furtwängler excelled at. The way he understands the dynamics and the shape of the music is exceptional and it is wonderfully atmospheric. We at last get a Berliner recording with Beethoven's Leonore Overture No 2. There is a sense with this piece, as there is with Leonore No 3, that it has no beginning and no end as if we are hearing part of the complete opera. Furtwängler doesn't really play this music in isolation, that is just as an overture; he plays it as part of a narrative. It's done with huge heft, of course, almost as if he is in mid symphony. It's true that in Fidelio itself he brought enormous, incandescent power to these overtures but you get just enough of an impression of what it sounds like here (we will come to the complete opera soon). Art & Son respond with a reasonably open transfer that gives the right amount of atmosphere to the performance.

CD41 to CD53 are given over to just four works – Matthäus Passion (rec.1954), Fidelio (1953), Tristan und Isolde (rec.1952) and Die Walküre (rec.1954). All of the operas had SACD releases in Japan in the same year – 2011 – and in most respects these remain the recommended choices. But the situation is more complex with both Fidelio and Walküre receiving excellent transfers in France (Tristan did not) and EMI rollercoasting between improvements and deteriorations in their various remasterings of Tristan. Many independent labels have made their own transfers, some successfully. It was not until this year, in fact, that I heard Pristine's Tristan und Isolde, which if interesting is self-indulgent.

On to the recordings.

Furtwängler's own writings suggest that he venerated Bach more than any other composer and placed the Matthäus Passion on a pedestal above works like Beethoven's Missa solemnis, a work which – more than regrettably – he never conducted after the war. Not so much of a pedestal that he would ever record the work complete, however. Warner's notes mention that this is a new edition from the four live recordings given in Vienna between the 14th and 17th April 1954. Their use of the word "complete" is a tad misleading given this is a heavily cut version – although more complete than the April 1952 (on a Wilhelm Furtwängler Centre of Japan set) or the 1950 Buenos Ares one. The problem with the Warner has always been weighing up the merits of the performance against the very poor sound. Art & Son, given they have now used four performances, have different balances throughout the recording which may well be a distraction for some. But Furtwängler's view of Matthäus Passion is of such profound beauty it may not matter. Underneath this performance there is colour, there is drama and there is a measure of greatness that despite the cuts makes it uniquely powerful. It's as unfashionable as they come, of course.

So much has been written about the 1952 Tristan und Isolde it sometimes seems that nothing more can be said about this most storied of opera recordings. I have always been slightly critical of the Tristan of Ludwig Suthaus, although Furtwängler had cast this singer as Tristan in his Berlin performance of the opera with the Staatskapelle in October 1947. Suthaus is unquestionably inspired throughout much of Acts I and II – he's extraordinarily moving in the Love Duet – but when he comes to Act III he is less inclined to let this Tristan run rampant with delirium; it's too relaxed when it should be as tense as a coil. Furtwängler may well have been considering in casting Suthaus, the tenor with the potent coal-black voice with its monolithic weight and expressive depths. At his greatest, Suthas was a Wagnerian tenor as stentorian as Melchior. That's exactly what you hear in Berlin; it's a little less evident in London though still shines through. But it matches the towering power of Flagstad, and in the end that is what is so important about this Tristan and the very conception in its dramatic scale. This Tristan and Isolde are never going to be subtle; it would have been an entirely different shaded performance had Furtwängler decided on a tenor like Ramon Vinay, for example and Wolfgang Windgassen had, I think, yet to take on the role.

Although Furtwängler could be less inspired in the recording studio, much of this performance – done over a relatively short period of ten days – is often thrilling. The Philharmonia Orchestra, in particular, respond to Furtwängler with playing that is exceptionally brilliant. Almost all the releases of this recording I have listened to have understated the Philharmonia's string tone – especially below the stave. The Japanese SACD does make the prelude sound more full-bodied, and the prelude to Act III is considerably darker than any of the EMI/Warner prior to 2011. The recording was on the cusp of the stereo era but the mono sound is not really the best of its time – there is sometimes a lack of warmth, missing ambience and a blending of instruments which is not ideal. This is quite a dry recording which does not bloom as it might – a real pity given the ravishing orchestral playing and the quality of the singing.

Art & Son have chosen to lift the sound up several notches so the orchestra sounds even less full-bodied than on the Japanese SACD – or indeed on the Pristine CDs (although I am extremely wary of recommending these at all). The moment you first hear the cellos in the prelude is not a memorable one and there are signs of overload in its climax. Although it was not a fixed rule, Furtwängler would take a more measured tempo during this section and the weight of the orchestra would be phenomenal; you hear it best in 1942 but a decade later it is very weakly recorded. The Pristine does, in fact, supply a decent test and this is whether the orchestra does indeed have a bottom line; it does. This is now hard to distinguish on the Art & Son remastering. I find the voices are slightly brighter – does Flagstad need to sound like this? I think not. An upside is perhaps that it may be slightly beneficial in some scenes – especially in Act II where Flagstad and Suthaus can sometimes sound a little occluded and misty – and now they sound cleaner. There is no perfect answer to this recording, no best mastering. It was problematic to start with and continues to be so. For those who prefer it to sound a bit more natural the SACD is a better choice; for a brighter alternative the new Warner is the one to go for.

There are four post-war Fidelio's by Furtwängler, this EMI recording beginning the day after he gave a performance of the opera on 12th October. I think because Furtwängler saw Fidelio in very symphonic terms, his performances of it more or less begin and end with the overtures. Furtwängler was also so mercurial, so inspired by the moment, that what he had conducted one day would never work itself into a performance the next (an attribute also shared by Sergiu Celibidache, with whom Furtwängler shared the Berliners during the post-war years). And this is exactly what happens with Fidelio. The EMI/Warner studio recording lacks almost everything that the orchestra and cast achieved on the 12th October – a performance which can be heard on a number of CD issues (Cetra and Virtuoso being the easiest to get hold of). There is then the Patzak versus the Windgassen question. Many prefer Patzak, who can only be heard on the 1948 and 1950 Fidelio's (the most recommendable issues being from the Wilhelm Furtwängler Society in France – and still in print). There is nothing particularly wrong with Windgassen – the voice is larger, often more secure – he just lacks Patzak's insight into the role. The only other release I have of this is the French Reférence discs. Art & Son have improved markedly on these although compared with their natural balances the Warner CDs are again brighter. For 1953, the sound was – like the Tristan und Isolde – dry and a little more warmth would have been preferable rather than brightening it. But I think this is now the default choice – although there are better recordings, not least by Klemperer.

The very final studio recording Furtwängler would make would be with Warner in Vienna of Die Walküre. There would be no pre-concert rehearsal for this (although Furtwängler had at least prepared himself with the score from his complete performance of the Ring in Rome in 1953). Because this opera can stand apart from the other Ring operas it is difficult to tell if this would have been the beginning of a complete cycle – and certainly many conductors do begin recording with Die Walküre. It does share some of the same singers as he used in Rome, but that, I think, is both coincidental and unsurprising.

Both the Rome and La Scala Die Walküren are markedly different performances. There is a general consensus that the La Scala one is the more exciting of the two – although it also considerably rougher, with a more erratic cast (although Kirsten Flagstad's Brünnhilde remains of exceptional historical importance whatever shortcomings there are elsewhere). The Rome performance, in better sound, and with a more nuanced cast, is more stilted – though unforgettable for Windgassen's Siegmund and, to a lesser extent, Mödl's Brünnhilde.

When we get to Vienna, clearly the best recorded of all of them, Furtwängler is able to step up several notches. The glory of the set isn't really the singers it is the Wiener Philharmoniker. Here we have this great orchestra playing at its finest for Furtwängler. The strings are incredibly resonant and plush – the sheer range of their sound is glorious. The brass are stentorian, their precision razor sharp. That notable Viennese woodwind sound beautifully articulated. Moreover, it's all precise, in place and neat. What it lacks in sheer electricity and fire, it makes up for in beauty and ravishing warmth. Mödl's Brünnhilde isn't quite as noble nor as assured as she was in Rome, but Ludwig Suthaus, replacing Windgassen, is a marvellous Siegmund. What, of course, is missing is Flagstad.

The Japanese SACD is incomparable here. It highlights the Viennese players wonderfully and widens the range of the performance where his other opera recordings have singularly failed to do. Art & Son have notably improved on previous versions of this release – again the French EMI release in my collection – and there seems to be less of the brightness that you hear on the Tristan, for example.

The final disc in the box, CD54, is of previously unreleased recordings. The Schubert "Unfinished" from Danish Radio – recorded on 1st October 1950 during the WPO's European tour – has been known about for many years. Furtwängler is also known to have performed this symphony on the same date in 1949 when the orchestra visited the United Kingdom – and comes from a BBC studio recording. It may be nice to know if this also exists, not least because Furtwängler had a very special way with this Schubert symphony. Although his tempi were not especially slow, the weight and nobility he brought to the "Unfinished" were of unusual power. And it is simply profound and overwhelming in this performance because the sound is so spectacular. The sheer weight given to the strings, the resonance, and the very natural surround sound makes this an epic "Unfinished". It comes close to being the finest thing in this box, certainly sound wise.

The play-through of the Götterdämmerung Siegfried Funeral March from January 1950 – already published on Testament – offers nothing remarkably new, although the sound is impressively wide-ranging. The Vienna/EMI takes from February 1949 would have been a more enticing prospect. The Elegia from Tchaikovsky's Serenade in C major is beautifully done, and interesting given that this is one of the very few Tchaikovsky pieces that Furtwängler played beside the last three symphonies. The WPO's playing is remarkably beautifully and the sound is exquisite. It is not listed as stereo but it has almost all the attributes of an early stereo recording.

The documentary – on CD55 – is heavy on excerpts (none new, and over-exposed to that Bayreuth Ninth) and biography. Perhaps unsurprisingly it emphasises the mysticism of the conductor – although Berthold Goldschmidt talks of one particular Furtwängler problem, his notoriously vague downbeat which some musicians found hard to understand; many orchestral players – from the Philharmonia in particular – argue it was entirely the opposite (their long experience with Guido Cantelli, another vague baton yielder, probably game them a heads up). The view taken on his de-Nazification is that Furtwängler's performances after 1947 became more profound and soul-searching – the tempi more expansive, less of the moment. His short, but significant relationship with the Philharmonia Orchestra which began in 1948 and lasted right up until Furtwängler's death in 1954, is explored in some detail as is his partnerships with Fischer-Dieskau and Menuhin. Perhaps overly hagiographic the documentary is what it is.

In conclusion, Wilhelm Furtwängler boxsets pose all sorts of problems which are especially unique to the conductor format. The most obvious is what to include in them. By most standards Furtwängler's recorded legacy is small – especially compared to Toscanini's, for example. DG's boxset is very heavy on live recordings – especially during the crucial war years. Warner's, however, is notable for its emphasis on the studio recordings that the conductor made. Between them they give a rounded picture – but a far from complete one. EMI Japan, for example, have taken a much broader approach to what they have released under their label. The complete Rome Ring cycle was given a magnificent SACD release; they have also, on multiple occasions, issued the Erich Röhn wartime recording of the Beethoven Violin Concerto, the Bruckner Ninth, the 1944 Wiener Phiharmoniker Eroica and Bruckner 8. These are all recordings of exceptional artistic quality. The only Brahms Second is the from Decca with the London Philharmonic which completes what then becomes a very uneven Brahms cycle. Warner's box represents Furtwängler the conductor, Furtwängler the composer – borrowing DG's Second Symphony – but ignores Furtwängler the performer when they could have included his Wolf Lieder recital from Salzburg in August 1953 with Elisabeth Schwarzkopf. Furtwängler in the Warner box is not solely represented in the recording studio; he is also represented in the concert hall. There is no reason for some missing performances.

Which brings me to Warner's most serious omission – Bruckner. Apart from the incomplete Adagio from the Bruckner Seventh (1942) there is none. Warner took all of the Decca recordings – except the Vienna Bruckner Fourth. Several post-war Bruckner recordings come to mind – from the Warner stable in the UK alone – EMI, issued in 1995, from Austrian Radio the Salzburg Bruckner 5 with the WPO. From Japan the EMI/Grandmaster Berlin Philharmonic Bruckner 8 (1951) has been released but, more importantly, so has the 1944 WPO Bruckner 8 – just three months earlier than the same orchestra's unmatched Eroica, also on Toshiba/EMI. These are glorious performances, right at the summit of their various discographies. It's an inconsistent and broadly unsatisfactory policy – and matters not one iota whether Furtwängler sanctioned the recording or not. People buying this box don't really care about this in the slightest. They want the conductor's recordings to make their own judgment on them; not have that judgment made by the record labels.

Furtwängler boxes from either DG or Warner can no longer stand by themselves as representative of the conductor's art. Over the past few decades many of his live recordings have surfaced which give a wider picture of his art – and an indispensable one. When Warner say this is the "Complete Wilhelm Furtwängler on Record" they are being specific to a specific legacy and it is an extremely narrow one. There are missing recordings, but what is there is enormously valuable. And, of course, Warner is being disingenuous.

The layout of the recordings is done chronologically – an approach taken by DG insofar as they have only managed his recordings by the conductor's performance periods – pre-war, wartime and so on. Neither approach is particularly easy to follow, though both make an element of sense. Warner's release of its HD recordings does not follow this approach, however. It is more logically done – the three Strauss recordings, for example, appear on the same HD download whereas in the boxset they are separated by recording date. Another HD download is devoted to Tchaikovsky symphonies. Cover art is not especially consistent, either. The Tristan und Isolde artwork comes from a much later LP issue (the box set of LPs, I think) than the original ALP one – as dull as that was. Many covers simply use the centre ring of an LP. The chronological approach often means covers end up using two LP covers. But at least the quality is better than that which Warner presented in their Muti box.

The high-quality booklet notes – all 160 pages of it – contain a number of fascinating essays, and excellent photographs of Furtwängler. The tracking details contain all relevant past recording information – something which DG did not do. Standards overall are very high.

I have where possible talked in relative detail about the quality of the Art & Son transfers relative to each CD. Some of the detail has been more extensive on some discs than on others. It is impossible to underestimate their achievement – it has been a major undertaking and the quality of the new remasterings is largely superior to anything we have heard previously. I have stated my own preferences but these are exactly that – my own preferences. Not every collector will have access to Japanese recordings, whether they be transfers from LPs – normally highly interventionist but endlessly fascinating – nor the EMI SACDs, which in any event are not recent and have often been superseded – although that does not mean an improvement. There is, I think, a brightness to many of these Art & Son transfers which is characteristic of this company – I find it a little too emphatic at times, although much of my listening is done through headphones which would amplify this. It is not a major issue, but some may prefer a slightly richer, deeper perspective, perhaps in some music over others.

One of the problems with previous remasterings of Furtwängler recordings is that they have not been consistently done. And when they have, they have rarely shown little differences from the previous ones. Tristan und Isolde and the Menuhin/Philharmonia Beethoven Concerto are two good examples of recordings which went through decades of engineering and re-engineering only to find the results were either worse than the originals, or showed almost no change at all. The Menuhin was an especially poor disc in this respect – and it still largely is; despite shortcomings on the source used I would recommend the Chibas – it sounds far cleaner any other choice for this recording.

Art & Son, however, have at least dealt with the problem of under-emphatic inconsistency head-on. And that is what makes this boxset such a valuable addition to the Furtwängler discography. This is the first time we have a high-quality set of these recordings, as well. It is 192kHZ/24bit – except on CD35 (ironically, the Menuhin disc I have highlighted as a problem) where it is 96kHZ/24bit.

But this is an important release and a superb achievement.

Marc Bridle

See Contents here

Footnote
I have often throughout this review made reference to alternative labels. Eduardo Chibás is one. He is perhaps more widely know as conductor but he has also done a significant number of Wilhelm Furtwängler transfers and many of them are superb. I personally like them for the sense of acoustic he manages to return to some of these old recordings; there is a warmth many other labels do not have. Moreover, his remastered efforts are available when many are not. They do not replace the DG or Warner boxsets – they supplement them. As do all alternative, unofficial labels. OPK, or Opus Kura, usually source their transfers from first pressings of LPs – and what they do with them is often a revelation. Many of their recordings can be bought on Amazon and so on.

Finally, the most indispensable – although it needs updating, but is highly relevant – is John Hunt's the Furtwängler sound (his use of the lower case). Edition 5 was the best of them all, but the last edition, No 7, is the most useful as it recommends a particular label. He does, it seems, have an especial liking for Pristine (which I do not).

---
| | |
| --- | --- |
| | |
Donate and keep us afloat
New Releases


<!- cpo end March 2023 --> all cpo reviews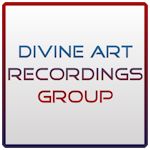 Click to see New Releases
Get 10% off using code musicweb10
All Divine Art reviews
<! apr 12 months Nov 22 - Oct 23 -->