paid for
advertisements

---
100th birthday of Mieczyslaw Weinberg on December 8, 2019.
Renate Eggbrecht has recorded all 3 violin Sonatas
All Troubadisc reviews
FOGHORN Classics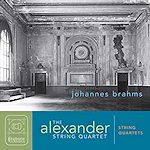 Brahms String Quartets

All Foghorn Reviews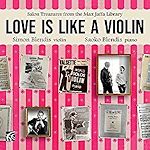 Salon Treasures from the Max Jaffa Library


Follow us on Twitter
Editorial Board
MusicWeb International
Founding Editor
Rob Barnett
Editor in Chief
John Quinn
Contributing Editor
Ralph Moore
Seen & Heard
Editor Emeritus
Bill Kenny
MusicWeb Webmaster
David Barker
Postmaster
Jonathan Woolf
MusicWeb Founder
Len Mullenger
Discs for review may be sent to:
Jonathan Woolf
76 Lushes Road
Loughton
Essex IG10 3QB
United Kingdom

jonathan_woolf@yahoo.co.uk
---
The Comedy Overture - A Survey
by David Barker

Whilst researching an article on humour in classical music (to be published in the hopefully not too distant future), I found a remarkably large number of works - thirty to be precise - bearing the title (in one form or another) of Comedy Overture.

As I began to listen to them, what struck me is that they weren't funny as such. Happy, free-spirited, jolly, wry, uproarious … insert your own synonym here …, but they are only going to make you smile, rather than laugh (and some of the thirty are unlikely to even make you smile). So they didn't really belong in the original article alongside Victor Borge and the like, but I felt the sheer number of them warranted an article of their own. I have limited the selection to those which specifically mention both the words comedy and overture in the title, and thus have not included overtures from comic operas. Undoubtedly, there are some I've missed, and I'm happy to hear about them. If there are enough, I might even do a supplement to this survey.

Sir Malcolm Arnold (1921-2006, UK)
There is some doubt as to whether I should include Beckus the Dandipratt: A Comedy Overture (1943) in this survey, as some question whether the word comedy was intended to be used in the subtitle. According to the Arnold Society website, the original score is lost, so we will never know (as you are reading this, you know what I have decided).

It is considered to be one of the first works that bears the unmistakeable imprint of its composer, and was his first recorded work. A dandipratt is an old word meaning a cheeky boy, a street urchin – think Oliver Twist – and the work was apparently inspired by an encounter with a young Cornwall boy. However, at least one commentator has suggested that the work is more autobiographical than anything else. There is no mistaking the comedy here, injected by the brass and percussion, but it isn't all high jinks. There are moments of repose, albeit brief and interrupted by raucous outbursts, and indeed some darker, even threatening ones as well, perhaps reflecting the fact that Arnold wrote the work while recovering from what has been described as a nervous breakdown. He said that it saved his life, and that too might be seen in the triumphant ending. Now in reading commentary on this work, I have seen the following adjectives - gentle, urbane, suave, dapper – used to describe the work. I think there must be another version of Beckus out there somewhere, because for me, none of those words remotely fit the bill. Indeed, based on what I know of Arnold and his music, I think he might well have been insulted to have his music called suave or urbane.

Unlike most of the works in this survey, the listener is spoilt for choice with recordings, with new ones appearing regularly since the premiere. That was in 1948 with Eduard van Beinum conducting the London Philharmonic, with, I believe, Malcolm Arnold in the orchestra. It remains available and in quite good sound (LPO 0011). The next from 1954 has Leopold Stokowski and the London Symphony, currently available on Cameo Classics (CC9107 – review). It is a good performance, not surprising given how well the colourfulness of the work suits the conductor, but the sound balance isn't great: the strings are swamped by the brass. 1955 has the composer in the first of his two versions, for EMI (now on Warner) (various issues including Arnold conducts Arnold 3821462 – review; Naxos 9.80386). It is with the Royal Philharmonic, in very good mono sound, and is as good as a version of the work as there is. The 1963 recording by Constantin Silvestri and Bournemouth Symphony has disappeared from the catalogue with the demise of the BBC Legends label (BBCL4182 review ~ review), and I haven't been able to hear it. Based on the two very positive reviews on MWI, it seems like this might be a great loss. The final version from the LP era is by Nicholas Braithwaite and the LSO on Lyrita (SRCD318 – review ~ review & SRCD380), and is also very good.

In the "digital" era, there are six more recordings, two from Vernon Handley, a noted Arnoldian. The earlier, with the BBC Concert Orchestra, was originally released on Conifer Classics (75605512982) and then reissued in a Sony boxset (88875181702). If you must have modern stereo sound, this is the one to go for, but in my opinion it isn't as good as the Arnold 1955 or the Braithwaite, and very probably the Silvestri. His live recording with the LPO, from 2004 (LPO 0013 - review), takes almost a minute longer than the studio one. It is too restrained, the brass outbursts don't shock in the way that the better versions do, and for extended periods, the adjective "dapper" isn't too far from the truth. In fact, I would say that all the digital era recordings have this problem to a greater or lesser extent. They are all very well played, and well recorded, but are too smooth. By including in this assessment, the versions by Rumon Gamba and the BBC Philharmonic (Chandos CHAN10293 – review ~ review) and Esa Heikkilä in Ulster (Naxos 8.570531 – review ~ review), I am certainly going against some of my colleagues, who have some very glowing praise, especially for the former.

One final recording for orchestra is the extraordinarily slow performance (well over ten minutes when just about every other version is between seven and eight) by the seventy-year-old composer in 1991 (Reference Recordings RR48 – review), which simply doesn't work. The other overtures on this recording suffer a similar fate.

There is a wind band arrangement by Munetoshi Senoo, who also directs the Bunkyo University Wind Orchestra (CAFUA CACG-0118), which works quite well, but again lacks the snarl and bite of the best.

Henry Balfour Gardiner (1877-1950, UK)
I can imagine Balfour Gardiner's Overture to a Comedy (1906/11) portraying the storyline of an Edwardian romantic comedy, beginning in somewhat strait-laced high spirits, before the music takes a turn into bittersweet melancholy. Finally, the happy theme returns and they all live happily ever after.

There are currently two recordings readily available. The earlier is from Richard Hickox on Warner/EMI (released on English Miniatures 5665422 and Best of British 0289892), the more recent on a Chandos disc of British overtures from Rumon Gamba (CHAN10797 – review). There is also a much earlier recording on an Argo LP with Richard Austin conducting the London Symphony, but it would appear to have never been issued in the CD era. As with so many of these works, shorter tends to be better. The Richard Hickox version is forty seconds quicker than the Gamba, and its fleet-footedness is definitely superior.

Christopher Ball (1936-2022, UK)
Unlike the rest of the works in this survey, Ball's Comedy Overture is a movement from a larger work, Scenes from a Comedy (1990) for wind quintet. The composer makes full use of the comedic potential of the instruments - flute/piccolo, oboe, clarinet, bassoon and horn – but having recently listened to Francis Poulenc's wind chamber music, Ball's inspiration runs at a much lower temperature. The work has been recorded once, originally released on Pavane (ADW7404 - review) and then reissued on Musical Concepts (MC151 - review).

Sir Granville Bantock (1868-1946, UK)
The full title of The Pierrot of the Minute: A Comedy Overture (1908) includes the further explanation "to a dramatic phantasy of Ernest Dowson". You might ask who Ernest Dowson is – an English poet and novelist of the late nineteenth century – but I think the bigger question is how one constructs a comedy from a drama. The answer is that you don't. The work, which tells the story of Pierrot the clown who falls in love with a Moon Maiden, and loses her at dawn, is beautifully delicate, with gossamer-like textures and luscious melodies as you would expect from this composer, but comedic? Not really, though it does depend to an extent on which version you listen to.

It was one of his most popular works during his lifetime, but has only gained four recordings, one of those from Sir Henry Wood in the 78 era, which has not seen the light of day since, as far as I can tell. Of the other three recordings, all of which are currently available, the first is from a 1968 radio broadcast with Norman Del Mar and the BBC Scottish Symphony (Lyrita REAM2123 - review ~ review), but neither the performance or the sound quality makes this competitive. Del Mar's studio recording with the Bournemouth Sinfonietta from 1979 (Chandos CHAN6566 & CHAN8373)
is far better in both regards. It is quite a different performance to Vernon Handley's with the Royal Philharmonic (Hyperion CDA67395 – review & CDS44281-6 - review). Del Mar takes a minute less, and is significantly more forthright, less delicate than Handley, and while some of the magical texture is lost, one does get slightly more sense that there might be some comedy hiding in there.

Sir Arnold Bax (1883-1953, UK)
I certainly don't claim to have heard all of Bax's music, but I have sampled his output fairly widely, and his Overture to a Picaresque Comedy (1930) is definitely an outlier in the mood spectrum of his music. High-spirited, rumbunctious and unpredictable, it is certainly one of the most comic of these comedy overtures. The term picaresque refers to a style of fiction dealing with the adventures of a rough and dishonest but appealing hero. Bax said of the work that it was an attempt to write a Straussian (as in Richard) pastiche, so what we have is Till Eulenspiegel revisited, though the theme initially on tuba and towards the end on bassoon might suggest something Falstaffian as well. I'm not entirely convinced by the work – to me it feels like Bax was not really comfortable trying his hand at this type of music.

The work was dedicated to, and premiered by, Hamilton Harty, himself the subject of a section of this survey. His 1935 recording is available on Symposium (SYMPCD1336) and Pristine Audio (PASC592 – review), and while the sound is hardly up to modern standards, it is certainly very listenable, especially in Pristine's remastering. Of the two modern recordings, David Lloyd-Jones (Naxos 8.555343 – review ~ review) is more than a minute faster than Bryden Thomson (Chandos CHAN8494 - review, reissued on CHAN10158X), which for me is a plus in such a work. Harty is just a few seconds quicker than Lloyd-Jones, but obviously you need to balance the sound against its historical significance.

Arthur Benjamin (1893-1960, Australia/UK)
His Overture to an Italian Comedy (1937) was described by one of my colleagues as "music that wears a real smile from start to finish", which is certainly apposite. The booklet notes describe it as a tarantella – it is a relatively graceful one. I hear some allusions to Tchaikovsky's Capriccio Italien, which I presume are deliberate.

It has been recorded a few times, first, and somewhat surprisingly, in Chicago under the baton of Frederick Stock (Biddulph WHL016). It would not appear to be currently available, though it has been uploaded to YouTube (the copyright status of this is not clear). Guild Music has two different versions available, one from Barbirolli in New York in a very unsympathetic recording where the only microphone seems to have been placed inside the timpani (GHCD2330/1 – review), and the other in their Light Music series (GLCD5164 – review), conducted by Stanford Robinson, which is better recorded, but strikes me as a little too strait-laced. The best option is probably that of Myer Fredman with the Royal Philharmonic (Lyrita SRCD314 - review ~ review ~ review).

Charles Bestor (1924-2016, USA)
I had not heard Bestor's name, let alone any of his music. None of the 55,000-plus reviews on MWI includes a work by him. I can find no information about his Overture to a Romantic Comedy (1981). Its only recording is on Centaur (CRC2216), and while I have listened to it on the Naxos Music Library, the label is one of those that chooses not to share its booklet with digital customers. It is a substantial work, running to over fourteen minutes, which makes it among the longest in this survey. It has some lush string interludes and a few sad wind passages, which would seem to reference the romantic aspect, but the majority is much colder, and there is not the vaguest sense of any comedy.

Stanley Black (1913-2002, UK)
Black was a prolific filmscore composer and arranger, as well as conductor. For me personally, his main claim to fame is he wrote The Goon Show theme. Much of the material for his Overture to a Costume Comedy (1955) comes from his score for a 1947 film Mrs Fitzherbert, and specifically from a scene set in the foyer of a London theatre, so there may be a direct connection to a comedy, albeit a fictional one. It has a very Mozartian feel to me; the booklet notes I have, describe it as pure pastiche. If so, it is very polished pastiche, but I can't really discern much in the way of comedy at all. I note with some amusement that one of my fellow reviewers describes it as Beethovenian, the other Schubertian.

There are two recordings that I can find. The one that I have is on the first volume of ASV's British Light Overtures (CDWHL2133), which is still available through Presto Classical's licensed reissue program. It is performed by the Royal Ballet Sinfonia, in the very safe hands of Gavin Sutherland. It also appears on a Resonance compilation The Best of British Light Music (CDRSB502). The other, with the LSO and Pierino Gamba, recorded in the 1950s but in perfectly good sound, is on Volume 72 of Guild's Light Music series (GLCD5172 – review ~ review).

Ferruccio Busoni (1866-1924, Italy)
Like most of the works discussed here, Busoni's Lustspiel Overture (1897/1904) has no connection to any specific comedy or event. It is a homage to Mozart's comic operas, and was described by one commentator as perhaps his best-loved work. And with good cause, as it dispels the notion I had that Busoni's music is monumental, serious and dour. One of our reviewers described it as "a simply fantastic little piece, which in style pays homage to the Mozartian era but in orchestration is very much a high-romantic showcase". It overflows with melody, and the orchestral colouring from the winds and brass is delicious. There is even a shift to a minor key in the middle, changing the sunny atmosphere of the opening to something a little ominous. That only lasts a short while before the clouds part and the sun shines again. Musically, it is one of the best works in this survey, but the comedy is much gentler than the Bax, for example.

It has attracted seven recordings, which means it lags well behind many of other Busoni's orchestral works, even his huge piano concerto (which has sixteen according to Presto), so perhaps that commentator was rather overstating how loved it is. In general, I feel that music of this lighter nature is best taken at a reasonably quick tempo as long as the music is still given a chance to breathe. Of the five recordings I could sample, Neeme Järvi on Chandos (CHAN10302 or CHAN24157 – review) was the fastest by more than thirty seconds, and unfortunately, it feels rushed. At the other end of the spectrum – almost a minute and a half slower than Järvi – is the Capriccio recording with Arturo Tamayo (C10480 – review or C49576), and here the energy and verve are missing. Also missing the boat entirely is a very colourless performance from the American Promenade Orchestra conducted by Graham Lowell on Klavier (KCD11053). Werner Andreas Albert on CPO (9991612) is better, but the orchestral playing of the North German Radio Symphony lacks the sparkle and delight of what is by far the best choice: Francesco La Vecchia and the Rome Symphony on Naxos (8.572922 – review ~ review).

There are two which I haven't heard, and may be near impossible to find. One on the IMP BBC Radio Classics label (9137), is so elusive that I can't even be sure whether the conductor was Sir Charles Mackerras or Patrick Thomas, another Australian conductor. The other is a rather curious combination of the Minsk Philharmonic on the Italian label Bongiovanni (GB5509/10).

Hubert Clifford (1904-1959, Australia/UK)
I can't really tell you much about An Irish Comedy Overture (1930) (Dutton CDLX7338 - review) as I have not heard it. Our reviewer describes it thus "smilingly good-natured stuff prepared to flirt with shamrock caricature".

Michael Easton (1954-2004, UK/Australia)
Michael Easton took the opposite trip to Arthur Benjamin and Hubert Clifford, born in England, but spending the majority of his working life in Australia. His Overture to an Italianate Comedy was apparently inspired by EM Forster's novel, A Room with a View, which doesn't strike me (based on the film anyway) as a terribly fertile source of comedy. It is much less obviously Italian than Arthur Benjamin's, and while there are comedic outbursts in the brass, I find that they clash rather awkwardly with some quite rhapsodic elements. Its only recording is on an all-Easton Naxos disc (8.554368).

Peter Racine Fricker (1920-1990, UK)
I don't believe that I had heard any of Fricker's music before his Comedy Overture (1958), put off by reviews which list his influences as being Bartók, Schoenberg and Stravinsky. The critic for The Times wrote the following after the work's first performance, "One does not automatically associate Mr Fricker with a gift for the comical in music and his overture, as expected, was scarcely ribald. But it had the pace of comedy and its light and expert textures and deft invention made an agreeable start to the evening." I can't disagree that it is well crafted, and maintains a fast tempo throughout, but I find it very cold, and could not imagine smiling whilst listening to it. It has only been recorded once, appearing on Lyrita's Itter Broadcast Collection (RWM2136 – review ~ review), conducted by Albert Rosen.

Sir Hamilton Harty (1879-1941, UK)
Harty's A Comedy Overture (1906) a substantial one, at over thirteen minutes. It was first performed at a Prom Concert in 1907, and is considered to be one of the works that brought the composer to the public's attention. As with most of his music, it is redolent of Rachmaninov and Tchaikovsky, yet with a distinctive voice shining through. As I have said numerous times already, not much comedy, but an enjoyable piece.

There appears to be only two recordings of the work, both featuring the Ulster Orchestra, which is appropriate given Harty was born near Belfast. The Chandos version with Bryden Thomson has been issued a number of times and is currently available coupled with his symphony as per the original LP (CHAN8314), with the symphony and other works (CHAN7134) and in a set of his complete orchestral music (CHAN10194). Naxos has Takuo Yuasa conducting (8.557731 – review), with the Piano Concerto. Yuasa is more fleet of foot, Thomson more romantic; there isn't an obvious better choice.

Augusta Holmčs (1847-1903, France)
The Ouverture pour une Comedie (ca 1870) is one of her earliest works, written a number of years before she began her studies with Cesar Franck. If, then, it is essentially a self-taught work – she did have private lessons during this time, but as far as I can find, they were for the piano – it is remarkably good, though there are obvious structural faults. The influence of Wagner is very strong – there are some phrases which seem to have come straight out of The Ring. I'm still looking for the comedy element in the work.

There is only the single recording, with Davin Friedmann conducting the Rheinland-Pfalz State Philharmonic. It has been issued, and is still available, with the same discmates on three different labels: Marco Polo (8.223449), Naxos (8.550984) and SWR Classic (SWR10274). The violins have a thin, unattractive timbre, though the rest of the orchestra sounded fine.

Michael Hurd (1928-2006, UK)
The title of Hurd's Overture to an Unwritten Comedy (1970, revised 1979 & 1984) is a reference to a work by one of his favourite composers, Hubert Parry, who composed an Overture to an Unwritten Tragedy. It is tuneful and light-hearted, and four and a half minutes well-spent, but the as-yet-unwritten comedy which it introduces would be very low key indeed.

Its only recording is by Gavin Sutherland and the Royal Ballet Sinfonia, on the same CD as Stanley Black's overture (see above): the first volume of ASV's British Light Overtures (CDWHL2133), which is still available through Presto Classical's licensed reissue program.

John Ireland (1879-1952)
His Comedy Overture (1934) was written for brass band, commissioned as the test piece for that year's National Championships. Two years later, at the request of Adrian Boult, he expanded and arranged it for full orchestra under the new name A London Overture, in which guise it is much better known, and arguably far more successful. In the version for brass band, the opening three minutes are sombre and melancholy, before the well-known chirpy Piccadilly theme emerges to give some backing to the title, though the revised title would seem to be more successful in this way as well. It is a work in excess of ten minutes, but I'm afraid that it didn't hold my attention throughout.

I am not a brass band aficionado, but I know enough to suggest that of the four versions available, those by the Foden's Band (Doyen DOYCD297) and the Grimethorpe Colliery Band (Decca 4701952 – review) are likely to be the best options. I have heard only the latter, and it is beautifully played. Of the other recordings, I haven't heard the London Brass Virtuosi (Hyperion CDH55070), and that by London Collegiate Brass (CRD 2415), which I have, is not in the same class as the Grimethorpe.

There is also a wind band arrangement on Albany (TROY093) with the City of London Wind Ensemble, but that seems to have long since disappeared from the catalogue. Albany don't even list it on their website.

Béla Kéler (1820-1882, Hungary)
A very well-travelled composer and conductor (check his Wikipedia page), he was known for his waltzes, polkas and other popular dances. His best-known work, Erinnerung an Bartfeld was based on the melodies of typical local folk songs of Šariš (a region in present day Slovakia). It was so convincing as a folk dance that Brahms used the melody as the basis for one of his most famous Hungarian Dances (No. 5), not realising it was an original composition.

Kéler wrote four comedy overtures, opp. 73, 108, 111 and 137, the first simply titled Lustspiel Overture, the others adding a "national" descriptor, Ungarische, Franzosische and Spanische, respectively.

Opus 73 is the best and most distinctive of them, and does have a few somewhat comical outbursts. However, I don't feel much in the way of even the gentlest comedy in the other three, just gracious and melodious but formulaic Viennese dance music, spiced with some foreign touches. That isn't intended as a criticism – it's what his audiences wanted - and in the case of the Hungarian one, it is likely that the influences are authentic.

In terms of recordings, none is well-represented.

Opus 73 is the best off in terms of numbers, though not necessarily in quality. From the 1920s is the Athenaeum Light Orchestra as part of the Guild Light Music Collection (GLCD5134 - review). Even earlier is the Coldstream Guards (British Military Music Archive BMMACG1606). Not surprisingly, the sound quality is less than wonderful. The President's Own United States Marine Band, under the direction of William Santelmann (Altissimo 75442263232) was recorded in the 1970s as part of the Robert Hoe Collection, and is the only one I could listen to in full. I have no doubt that the performance is perfectly fine, but it is buried in a very amorphous acoustic. A brass band arrangement appears on a CD titled Music for the Civil War (that's the American one) and while the timeframe would seem reasonable, it does seem an odd inclusion among works that are very clearly American and of military origin. One can only assume that it was popular in the United States in the 1860s, but there is so little information readily available about the work (i.e. none), it is not possible to be sure. Finally, there is an organ arrangement in a set titled Historic Organs of Maine (Organ Historical Society 92).

The Hungarian overture has two recordings, and perhaps it is no surprise that the better one is on the national label Hungaroton (HCD32459) with the Hungarian State Orchestra conducted by János Ferencsik. It is lighter and more graceful than the version from the Deutschlandsenders Grosse Orchestra with Robert Hanell on Berlin Classics (0149072BC). There is also a matter of the Hungarian performance taking three minutes less than the German one. I think some of this may be explained by a repeat, but even after that is taken out of the equation, the German performance sounds sluggish.

I couldn't find any commercial recordings of the French overture at all; indeed, I didn't know it even existed, until I saw a mention of it whilst looking for information on the others. What I found was a performance on YouTube from a school recorder orchestra (admittedly what sounds to be a very good one) in Taiwan. I think that will qualify as the most unusual recording mentioned in this survey.

The Spanish overture has one recording on the Aurophon label (71855), with the SWF Baden-Baden Radio Orchestra, conducted by Klaus Arp. It is on the third of a series of CDs called Famous Overtures. Quite how a work that doesn't seem to have any other recordings before or since gets classified as famous is interesting. The performance is perfectly fine, as is the sound quality.

Leevi Madetoja (1887-1947, Finland)
Madetoja is one of the best Finnish composers whose international recognition was hindered by the huge shadow created by Sibelius. Unlike most, possibly all, of the works covered in this survey, his Comedy Overture (Huvinaytelmaalkusoitto in Finnish) (1923) was actually intended to be the overture for an opera, which wasn't written. As a consequence, it doesn't set out to be amusing, though the ending does certainly move in comic territory. Musically it is one of the best works in the survey.

You can't go wrong with any of the three recordings. There is an all-Finnish recording from the Helsinki Philharmonic with Jorma Panula which has been released on CD at least twice on the Finlandia label (including 825646728169) and Warner Apex (0927430742 - review). Another Finnish orchestra, the Oulu Symphony with Arvo Volmer is on Alba (ABCD162), and a Finnish conductor, Petri Sakari has the Iceland Symphony on Chandos (CHAN6626 - review & CHAN9036).

AJ (Archie) Potter (1918-1980, UK/Ireland)
No, not the not well-known nineteenth century English composer Cipriani Potter, but an even less well-known (outside his home country) twentieth century Irish composer. His Overture to a Kitchen Comedy (1936) refers to a genre of plays called "kitchen comedies" popular in the north of Ireland in the early twentieth century. They were popular with amateur drama groups because all the action could be staged in one room, the kitchen. The music is intended to play on Irish musical stereotypes, and is both amusing and musically enjoyable. Its sole recording has the Ireland National Symphony conducted by Robert Houlihan (Marco Polo 8.225158), and is perfectly adequate.

Emil Nikolaus von Reznicek (1860-1945, Austria)
Eine Lustspiel-Overture (1895) was written in the wake of the major success of his comic opera Donna Diana, with which it apparently shares much in common musically. It begins with two dramatic orchestral outbursts from the whole orchestra, which would seem to be the composer playing games with his audience: call it a comedy overture, and then make it seem as if we are getting Mahler or Beethoven. There are Mozartian and Rossinian touches throughout, and there is no question that it has comedic elements to it, galumphing brass and twittering winds. It is possibly the first Reznicek work I have heard, and I very much enjoyed it. It is joyously melodic, inventive in its scoring, and I would love to hear it as a concert opener, but I won't be holding my breath.

There are two recordings that I have been able to find, a still available all-Reznicek CPO CD from 2007 (777047-2) with Michail Jurowski and the Köln Radio Symphony, and the other on a compilation of overtures that seems to only be available by streaming or download (Jube Classics) with Heinrich Hollreiser conducting the Berlin State Opera Orchestra. Jube Classics is one of these labels that springs up with a bunch of reissues of old recordings, providing little or no documentation to establish the provenance of the recordings. The CPO recording has by the far richer sound; in the absence of documentation, I suspect the Hollreiser is from the 1950s or 60s, and while the strings are a little thin, the sound is still more than adequate. The main difference between the two is the timing: the Jurowski comes in at just over nine minutes, the Hollreiser at a little under seven. I think this is due mostly to a repeat being taken by Jurowski that Hollreiser does not. For me, the old recording wins out. It feels more lively, the wind outbursts are more startling and hence amusing. Jurowski gives it a lusher feel, stifling some of the comedy in its smoothness. I also suspect that whilst repeating the first section might be keeping to the composer's wishes, it isn't necessarily helping the overall effect.

As an aside, if you get a chance to read the English version of the booklet notes for the CPO, grab it – it is better comedy than the overture. The style is ridiculously over the top, pompous, verbose, incomprehensible in places, and full of typos and mistranslations, the best of which refers to a particularly popular tune from Donna Diana: "… the melody to which E.N. owes his well-deserved immorality ..."!!

Harold Schiffman (1928-, USA)
Like several other composers in this survey, Schiffman was unknown to me before this project. His Overture to a Comedy (1983) appears on the North/South label (NSR1050), which has been almost alone in its support for his music – there are at least a dozen of its releases that include his compositions, whereas I can find only two other recordings from different labels. While NSR1050 hasn't been reviewed on MWI, others have, and the reviewer commented favourably on the music in those, likening Schiffman to other American composers of the post-WW2 period, such as Paul Creston, Walter Piston and Peter Mennin. I will agree that the Comedy Overture is well-crafted and not difficult in a modernist sense, but I found it cold, unlikeable and totally devoid of anything remotely resembling comedy.

Tadeusz Szeligowski (1896-1963, Poland)
He was a prolific composer, more so in the vocal genres. His entire professional career as composer and musical educator was under Communist rule, and hence his style was moulded by that. His relatively late Comedy Overture (1952) is light-hearted, and while one commentator suggests that its main theme is underpinned by sarcasm, ŕ la Shostakovich, I feel that is somewhat influenced by hindsight. Perhaps there is a hint of forced jollity in places, but in general, I don't feel you hear much more than a lively, generally good-natured and tuneful work. There is only the one recording (Naxos 8.570371 – review), performed in great style by the orchestra founded by Szeligowski: the Poznań Philharmonic Orchestra under Mariusz Smolij.

Svend Erik Tarp (1906-1994, Denmark)
Another new name to me, Tarp was apparently influenced by the French group of composers, Les Six. He wrote two comedy overtures, but I can only find the first, from 1940. Its lithe neoclassical opening contrasts well with the romantic second subject, slow and sad with a plaintive flute solo. I very much enjoyed this, and will investigate his music further: if I was to rank the work on purely music quality, it would be close to the top in this survey. However, on comedic quality (or indeed quantity), it would be near the bottom – two clashes of the cymbals at the very end do not make it suddenly a comedy.

It has two recordings, one from each of the two major Danish labels. Danacord's is from 1948 (DACOCD757/8 – review): the Tivoli Symphony under Svend Christian Felumb plays with verve, but is hampered by the thin sound. The Da Capo (6.220668 – review), with the Aarhus Symphony and Tobias Ringborg, has the advantage of a modern recording, and while the performance is almost a minute longer than the older one, I think it is mostly in the slower sections. According to our reviewer, Tarp's second overture will feature on a second Da Capo volume of his orchestral music, but that was written in 2018, and no such release has eventuated.

Ernest Tomlinson (1924-2015, UK)
A prolific composer of light music, it was Tomlinson who rescued the BBC's archive of such music when it was to be discarded in the 1980s, setting up the Library of Light Orchestral Music, which is administered today by the Light Music Society, based in Yorkshire. He was an adviser for Marco Polo's British Light Music series, and some of his compositions, including a Comedy Overture (1956) are included (Marco Polo 8.223513), which he conducts with the Slovak Radio Symphony.

Sir William Walton (1902-1983, UK)
Scapino: A Comedy Overture (1941) was inspired by a series of engravings from 1622 by Jacques Callot of the Balli di sfessania, and in particular, Scapino, a character similar to those of the Italian commedia dell'arte. It is everything you expect from a Walton work: dazzling orchestral colours, glorious tunes, exciting rhythms. It is a filmscore in miniature, not surprising as it was written when Walton was becoming active in that genre. I don't recall reading that John Williams was influenced by Walton, but there are absolutely unmistakeable hints here that he must have been. Musically, this is the most exciting work in this survey, and it has plenty of high spirits that might be seen as comedic.

The work was commissioned by Frederick Stock for the Chicago Symphony, and he recorded it very soon after (and before Walton did some major revisions of the orchestration). So that recording (LYS 042/3; Biddulph WHL021-22 – review) is valuable because it has the composer's initial thoughts, and while it is no longer available for purchase, it has been made available by the Chicago Symphony on Soundcloud.

There are a number of very good versions, but two stand out. André Previn's London Symphony recording for EMI, available in various couplings by Warner (5733712, 6805012, 7647232 and the Previn boxset 9029506573 – review ~ review) captures that slightly out-of-control excitement, perhaps because of his own jazz influences. Equally good is Andrew Litton's recording for Decca with the Bournemouth Symphony (4441142 or 4705082 – review).

Walton himself recorded the work with the London Symphony in 1971 (Lyrita SRCD224 – review ~ review) and his version is as lively as any in the catalogue. This contrasts with Malcolm Arnold's dreadfully slow, version of Beckus the Dandipratt done at more or less the same age. Other good performances are available from Sir Charles Groves (Warner 5672225), Bryden Thomson (Chandos CHAN8968) and John Wilson (Avie AV2194 – review). I would be interested to hear the latter with his newly reformed City of London Sinfonia, which has been lauded for its virtuosity, play this.

A couple don't quite make the grade. One is Sir Adrian Boult with the London Philharmonic in 1954 (Naxos 9.80598; Eloquence 4803783). I'm not sure that this combination of conductor and composer is necessarily an ideal match – it is missing the excitement of the others. The other is Adrian Leaper and the Gran Canaria Philharmonic (Arte Nova 2372123755), where the orchestra isn't quite up to the virtuosity needed. There is also a wind band arrangement played by the President's Own US Marine Band (Altissimo 75442262952), but it is too well-mannered to be effective.

Healey Willan (1880-1968, UK/Canada)
With the Overture to an Unwritten Comedy (1951), Canada's best-known composer (even if he was thirty-three before he migrated from the UK) gives us a fluent, folk-inspired work that is good-natured and smiling, but not comedic. It has been described as one of his most popular and successful orchestral works, but has only a single recording, from the CBC Vancouver Orchestra conducted by Mario Bernardi (CBC SMCD5050-2).

Summary
If you have got this far, you will know that I think that many of these overtures are not really comedic in anything but a gentle smile sense. So if I am to make any recommendations, I think it is best to go for those with the best musical qualities.

So, in alphabetical, not merit, order, my top choices are those by Ferruccio Busoni, Leevi Madetoja, Emil von Reznicek and Sir William Walton.

---
| | |
| --- | --- |
| | |
Donate and keep us afloat
New Releases
<!- Bridge end Sept 2022 -->


<!- cpo end Sept 2022 --> all cpo reviews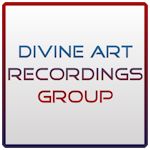 Click to see New Releases
Get 10% off using code musicweb10
All Divine Art reviews
Recordings of the Month
July 2022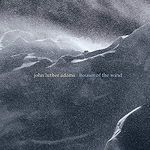 John Luther Adams
Houses of the Wind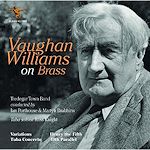 June 2022