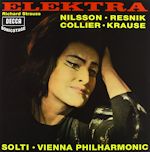 CD and Blue-ray Audio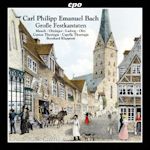 CPE Bach Cantatas
a revelation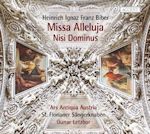 Biber: Sacred Choral Works
Don't miss it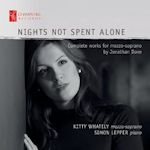 Jonathan Dove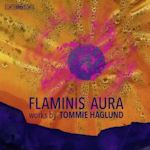 Tommie Haglund
Unique and Powerful music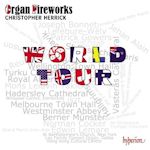 Organ Fireworks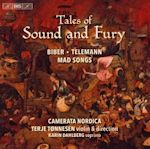 Highly Entertaining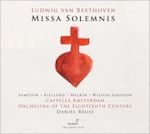 A triumphant performance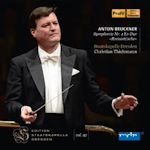 Bruckner Symphony 4
One of the finest I have heard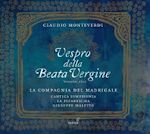 A most joy-inducing recording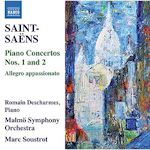 A winning partnership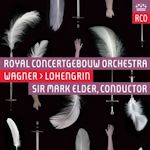 A Lohengrin to treasure.



alternatively
CD: AmazonUK AmazonUS
Download: Classicsonline

In Terra Pax: A Christmas Anthology
Gustav HOLST (1874-1934) Christmas Day [7:37]
John JOUBERT (b. 1927) There is No Rose [2:23]
William MATHIAS (1934-1992) Sir Christèmas [1:26]
Herbert HOWELLS (1892-1983) Here is the little door [3:30]; A Spotless Rose [3:10]
Gerald FINZI (1901-1956) In Terra Pax [16:16]
Peter WARLOCK (1894-1930) Three Carols: Tyrley, Tyrlow [2:01]; Balulalow [2:20]; As I sat under a sycamore tree [1:44]
Kenneth LEIGHTON (1929-1988) A Hymn of the Nativity [6:14]
John RUTTER (b. 1945) What Sweeter Music [4:21]
John GARDNER (b. 1917) Tomorrow shall be my dancing day [2:00]
William MATHIAS (1934-1992) A babe is born [3:05]
Ralph VAUGHAN WILLIAMS (1872-1958) Folk Songs of the Four Seasons – Winter; Children's Christmas Song [3:39]; Wassail Song [2:31]; In Bethlehem City [4:35]; God Bless the Master [4:05]
Julia Doyle (soprano); Roderick Williams (baritone); Mark Williams (organ, celesta, piano)
City of London Choir; Bournemouth Symphony Orchestra/Hilary Davan Wetton
rec. 12 July 2009, The Lighthouse, Poole; 14-15 July 2009, St Paul's Girls' School, Hammersmith, London
NAXOS 8.572102 [57:37]




 
This is a very successful disc and, with one or two caveats, it's as good a Christmas recital as you're likely to find this year. Hilary Davan Wetton has assembled a collection of festive music by English composers all of which, you have to keep reminding yourself, was composed in the twentieth century. There are favourites here as well as new discoveries: Holst's Christmas Day is an entirely new work to me but it is quite delightful. It is an extremely attractive fantasia of mostly well known carols, harmonised distinctively but still pleasingly. There is simple festive merriment combined with vigorous contrapuntal weaving of The First Nowell with Come ye lofty, and it moves towards a wonderfully haunting conclusion. The Warlock collection works extremely well too, the first and third carols bright and extrovert while the central Bulalow is calm and meditative. The wonderful Finzi cantata that gives the disc its name gets a fantastic performance. The orchestra has a gorgeous glow to it, from the celesta picking out the glinting frost to the spiritual warmth of the string theme. Roderick Williams sings as beautifully and intelligently as we have come to expect, while Julia Doyle's angel is bright and clear in both tone and texture. The Vaughan Williams items are predictably fun. They are folksong based and so you may well recognise some of the melodies from other contexts. They are beautifully harmonised (for the choir) and scored (for the orchestra) and the final carol makes a rousing, wholly satisfying conclusion to the disc.
 
It is in the orchestral numbers that the City of London Choir sound at their best and this is in part due to the excellent acoustic of the Lighthouse, Poole. For the numbers without the orchestra we move to St Paul's School, Hammersmith; historically speaking this is entirely appropriate as Holst, Howells and Gardner all served as directors of music there, as did Wetton. However the surroundings must have outwitted the engineers as there is a notable shift in the perspective, distancing the choir, almost casting a veil over them. They are also noticeably breathy in much of their unaccompanied singing, especially the Joubert and Howells numbers. The organ is far too loud in What sweeter music, ruining the balance, but happily things come into better alignment for Leighton's Hymn of the Nativity. It's a shame that these things couldn't have been fixed, otherwise this recital would be wholly recommendable. Maybe it's wrong to be too picky, though: the good far outweighs the bad here and at Naxos super budget price you can afford to treat any music-lover with this, confident that they'll be happy with it.
 
Simon Thompson

Notes added:

Simon Thompson gives a very good evaluation of the new Naxos Christmas disc, at the heart of which lies Finzi's wonderful Christmas piece. However, intending purchasers may wish to know one important piece of information about the performance, which is nowhere apparent in the Naxos booklet or on the CD's jewel case.

The version recorded by Naxos is the 1956 version that Finzi made for that year's Three Choirs Festival, the premiere of which he conducted in Gloucester Cathedral just weeks before his untimely death. This version is scored for a much fuller orchestra - including woodwind and brass - than that of the original 1951 version, which requires just strings, a harp and, at one point, a cymbal. The full orchestral scoring is more colourful , of course, but the larger forces perhaps make Finzi's piece a bigger, more 'public' work and without doubt some of the intimacy and delicacy of the original is lost.

Perhaps the ideal is to have a recording of each version? And anyone investing in this enjoyable Naxos disc will be able to experience Roderick Williams singing the solo part, possibly the best performance of the role on record since the one by the incomparable John Shirley-Quirk on Richard Hickox's Decca recording from the late 1970s - which uses the original scoring.
John Quinn

Classical Editor's Note

The early stirrings of the Finzi Renaissance of the 1970s saw these two performing versions recorded and issued on LP within a year or so of each other:-

The full orchestral edition was recorded by Vernon Handley for Lyrita. The LP was SRCS93 http://www.musicweb-international.com/classrev/2007/June07/Finzi_Loves_SRCD237.htm

The string orchestra plus harp and cymbal edition was recorded by the young Richard Hickox for Decca-Argo on LP ZRG909 reissued only once (I think) on CD on Decca London 'The British Collection' 425 660-2.


 



Gerard Hoffnung CDs

Donate and get a free CD
New Releases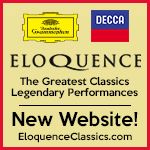 Follow us on Twitter
Editorial Board
MusicWeb International
Founding Editor
Rob Barnett
Seen & Heard
Editor Emeritus
Bill Kenny
Editor in Chief
Vacant
MusicWeb Webmaster
David Barker
MusicWeb Founder
Len Mullenger