paid for
advertisements

<!- Forgotten to FEb 2023-->
FOGHORN Classics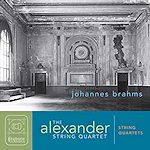 Brahms String Quartets

All Foghorn Reviews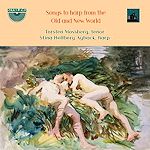 Songs to Harp from
the Old and New World

all Nimbus reviews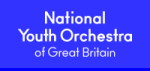 Follow us on Twitter
Editorial Board
MusicWeb International
Founding Editor
Rob Barnett
Editor in Chief
John Quinn
Contributing Editor
Ralph Moore
Webmaster
David Barker
Postmaster
Jonathan Woolf
MusicWeb Founder
Len Mullenger

Availability
CD: Email




Herein Lies the Soul
Henryk WIENIAWSKI (1835-1880)
Variations on an Original Theme, Op. 14 [13:15] (for violin unaccompanied)
Fritz KREISLER (1875-1962)
Liebesleid [3.51]
Liebesfreud [3.33]
Camille SAINT-SAËNS (1835-1921)
Introduction and Rondo Capriccioso, Op. 28 [10.12]
Edward ELGAR (1857-1934)
La Capricieuse, Op. 17 [4.53]
Salut d'Amour, Op. 12 [3.19]
Pablo de SARASATE (1844-1908)
Spanish Dance Op. 26 No. 2 [5.34]
Zigeunerweisen, Op. 20 No. 1 [8.35]
Nicolo PAGANINI (1782-1840)
Cantabile [3.44]
Jean SIBELIUS (1865-1957)
Humoresque Op. 87 No. 2 [2.41]
Humoresque Op. 89 No. 4 [3.31]
DeLange and Aller (arr. M. Fan)
Do You Know What it Means to Miss New Orleans [3.02]
Steven Moeckel (violin); Paula Fan (Steinway piano)
rec. August 2006, Rosslyn Hill Unitarian Chapel, London, England.
No label [66.07]


Comparison recordings:
Sibelius Humoresques: Ignatius, Berlin Radio SO/Jalas. Varèse Sarabande LP (OP)
Kreisler Liebesleid, Liebesfreud. Joshua Bell, Paul Coker. Decca 444 409-2
Elgar Op. 12 Pinchas Zukerman, St Louis SO/Slatkin RCA 09026 61672-2
Elgar Op. 17 (arr Heifetz) Itzhak Perlman, violin; Sanders, piano
Saint-Saëns Introduction and Rondo Capriccioso Heifetz, RCA SO/Steinberg
Sarasate Zigeunerweisen. Heifetz, RCA SO/Steinberg RCA 7709-2-RG
Sarasate Spanish Dances, Op. 21, #1&2. Y.Sitkovetsky, B.Davidovich. Melodiya LP (OP)
Wieniawski Caprice Cadenza in a, Op. 10 #7. Yulian Sitkovetsky. Melodiya LP (OP)

Steven Moeckel was principal soloist with the Vienna Boys' Choir, studied violin at the Salzburg Mozarteum, at nineteen becoming co-concertmaster of the Ulm PO. After further study at Indiana University with Miriam Fried he became concertmaster of the Tucson, Arizona, SO in 2002, winning the Sibelius Competition in 2005. He is currently concertmaster of the Phoenix, Arizona, SO. Paula Fan earned a doctorate in accompanying and has appeared throughout the world, in the 1980's helping to reintroduce Western music to China. She is currently pianist with the Tucson SO and Regent's Professor at the University of Arizona School of Music.

These are crisp, bright, American-style performances, affecting, but not sentimental, clear, brilliant but not brutal. It is refreshing to hear the Wieniawski, Sarasate and Kreisler pieces played straightforwardly, lyrically, respectfully. These works can certainly bear this level of attention and one's appreciation of the music is increased. It is refreshing to hear "real music" by Elgar and Sibelius included alongside these virtuoso display chestnuts; the comparison is enlightening. While most composers may be keyboardists, Elgar and Sibelius were violinists. As a result their music tended to be more horizontal than vertical, more horizontal than was/is fashionable, and every few decades there is a movement among fanatic Adornistos to expel them from the ranks of the "great composers." Alex Ross does not include either one of them in his recent survey of 20th Century music "All the Rest Is Noise." Sorry, Alex. Elgar and Sibelius are not noise.

There are many violin and piano recitals available on CD but none I am aware of that emphasize Elgar to this degree. The title of the album comes from the dedication of the Violin Concerto, Elgar's "other enigma" : "Aquí está encerrada el alma de ..…" (Herein lies enshrined the soul of …..) - the meaning of the five dots never revealed by Elgar. According to Wikipedia, the phrase is a quotation from the novel Gil Blas by Alain-René Lesage. Violinist Moeckel agrees with Michael Kennedy that it is possible that the soul of the violin itself is what is so enshrined, but other candidates are Elgar's friends Alice Worthington, Vera Hockman, or, the odds-on favorite, Alice Stuart-Wortley.

In the Kreisler pieces, Bell plays more sentimentally, Moeckel more relaxed and lyrical. Those who find the Bell performances fussy or mannered will appreciate the freshness of Moeckel, but they are equal in skill and assurance. Han's piano is more closely recorded and her playing more assured.

It may seem unfair to compare performances with orchestral accompaniment to those with piano accompaniment, but clearly Moeckel plays Salut d'Amour with more lilt and more portamento, Zuckerman with more vibrato. Moeckel is again more relaxed and lyrical, whereas I find a certain tension in Zuckerman's approach. The rich closeness of Moeckel's recorded violin sound is a plus here.

The version of the Saint-Saëns Introduction and Rondo Capriccioso with piano accompaniment has much to recommend it over the orchestral version. The intimate interplay between the two instruments means you always hear the violin; it is never swamped by the orchestra. I heard here for the first time a little musical joke on Rossini that Saint-Saëns slipped in on us, a joke that had always been overwhelmed in previous hearings by the large orchestral sound. And, it takes ability and courage for the violinist to play this difficult music so exposed.

Jascha Heifetz was one of the greatest violinists of the twentieth century, some would say THE greatest. He was a unique stylist; he had a unique tone, instantly identifiable. He had his detractors who said he sounded "cold" and on occasion heard his tone to be raw and off-pitch. His way to play was not the only way to play, witness some other great violinists of the twentieth century: Oistrakh, Perlman, Menuhin, Auclair, Kogan, Martzy —who sound quite different, as does Steven Moeckel. Like Menuhin, Heifetz played his best before the advent of high fidelity; although his surviving modern recordings are magnificent, they are somewhat below the summit of what we would have heard live in the thirties*.

Some people will listen only to Heifetz. The 1951 Heifetz recording of the Saint-Saëns is a unique, magnificent accomplishment. One can love that recording as I do and still find a great deal to enjoy in hearing the work played by Moeckel and Fan.

Regarding the delightful, rarely performed Sibelius Humoresques, the definitive classic recording is the one conducted in 1954 by the composer's son-in-law, Jussi Jalas, with the solo part played by Anja Ignatius. The bad news is that it's only been available on LP, and out of print for a generation. Moeckel's performances are entirely comparable, this piano version, again, offering a closer perspective on the violin and a more immediate response from the accompaniment than from the orchestral version.

In La Capricieuse Perlman plays a more dramatic, theatrical performance, Moeckel more intimate and lower key.

Gil Shaham has honed his technique to razor sharpness and staked his claim to the works of Sarasate in this time. Moeckel plays with no less agility, a little more sweetness and a more intense sinuous quality. I think my favorite violinist overall is Yulian Sitkovetsky, previously only to be heard on old Melodiya LPs. Recently Artek has released an "Art of Yulian Sitkovetsky" series on CD; I have not heard these transfers. Sitkovetsky did not record any of the pieces on this disk, but my impression is that he could blow Shaham and Bell completely out of the water on Wieniawski, Sarasate and Kreisler. It might be a little closer call with Moeckel. Sitkovetsky offers a little Eastern darkness in tone and style to contrast with the brightness of the younger Western talents.

The obligatory jazz/folk/blues/popular encore selection has been a fixture of, at least, American violin recitals for at least a century, going back via Heifetz to Maud Powell and probably before. Again it is a pleasure to hear it played forth lyrically, authentically and respectfully, without gimmicks or hype.

Paul Shoemaker

*Among living violinists Ruben Aharonian, first violin of the Borodin Quartet, is very similar to Heifetz in style and ability. He evidently prefers to record only chamber music; but if he took on the great orchestral concertos on the international stage, I think he would sound uncannily like Heifetz and could easily equal Heifetz's accomplishments in this area, in modern digital sound.

Donate and keep us afloat
New Releases


<!- cpo end March 2023 --> all cpo reviews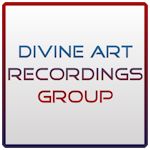 Click to see New Releases
Get 10% off using code musicweb10
All Divine Art reviews
<! apr 12 months Nov 22 - Oct 23 -->