paid for
advertisements

<!- Forgotten to FEb 2023-->
---
100th birthday of Mieczyslaw Weinberg on December 8, 2019.
Renate Eggbrecht has recorded all 3 violin Sonatas
All Troubadisc reviews
FOGHORN Classics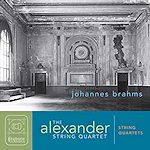 Brahms String Quartets

All Foghorn Reviews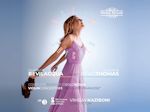 Clarissa Bevilacqua plays
Augusta Read Thomas
all Nimbus reviews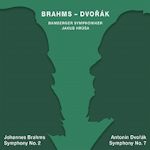 Brahms 2 Dvorak 7
all tudor reviews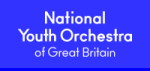 Follow us on Twitter
Editorial Board
MusicWeb International
Founding Editor
Rob Barnett
Editor in Chief
John Quinn
Contributing Editor
Ralph Moore
Webmaster
David Barker
Postmaster
Jonathan Woolf
MusicWeb Founder
Len Mullenger
Discs for review may be sent to:
Jonathan Woolf
76 Lushes Road
Loughton
Essex IG10 3QB
United Kingdom

jonathan_woolf@yahoo.co.uk
---
alternatively
CD: AmazonUK AmazonUS
Download: Classicsonline

Carl ORFF

(1895-1982)
Carmina Burana (Cantiones profanae) (1936) [60:37]
Laura Claycomb (soprano)
Barry Banks (tenor)
Christopher Maltman (baritone)
Tiffin Boys' Choir/Simon Toyne
London Symphony Chorus/Joseph Cullen
London Symphony Orchestra/Richard Hickox              
rec. live, 17-18 November 2007, Barbican Centre, London. DDD
CHANDOS CHSA5067 [60:37]


I often wonder how many people realise Carl Orff wrote other works besides Carmina Burana, such is the demand for it in advertising and on the airwaves. Die Kluge could do with a new recording, as could Der Mond, although I'm delighted that the Herbert Kegel/Leipzig Radio performances of these pieces are now available in one box (Berlin Classics 2104). True, Orffian ostinati are not to everyone's taste; ­beyond that some still mutter darkly about the composer's political affiliations, likening his music to the soulless bombast of Nazi architecture or Fascist statuary. Whatever one's view Carmina Burana remains popular, with more than sixty recordings in the current catalogue.

Given that we already have a number of fine performances – André Previn's (EMI Great Recordings of the Century 566899), Riccardo Muti's (EMI Seraphim 73573), Eduardo Mata's (RCA 68085) and Herbert Blomstedt's (Decca 430 509) – do we really need another one? Well, Chandos seem to think so, hence this live performance from November 2007.

The LSO really distinguished themselves in the Mata and Previn recordings, both conductors securing electrifying performances from all concerned. The latter is helped in no small measure by the recording venue, Kingsway Hall. Which brings me to the notoriously dry Barbican acoustic, well-known from all those LSO Live recordings. I rarely find these discs congenial from a technical point of view but I hoped Ralph Couzens and his Chandos team might work some magic with this one.

Alas, this was not to be, as 'O Fortuna' so clearly demonstrates. Compared with the Blomstedt/San Francisco performance it has extra warmth but the all-important percussion is nowhere near as visceral. The LSO chorus are also too recessed and diction is a problem, whereas the San Francisco singers sound suitably upfront and animated. Most damning are Hickox's flaccid rhythms, although on the plus side the Chandos team do capture the tiny instrumental details one usually misses in this rumbustious score.

In his assessment of the Robert Shaw/Telarc Carmina Burana (see review) Tony Haywood described the American maestro's approach as 'too po-faced and polite', an epithet I'd happily apply to Hickox's performance, especially as we move into the barely concealed eroticism of Part I, Primo vere. The semi-chorus sound none too excited about the advent of spring or its promise of sexual awakening – Phoebus 'lying in Flora's lap' – but then Hickox's sluggish tempi don't help matters much. And in 'Omnia Sol temperat' baritone Christopher Maltman sounds surprisingly querulous. Again, there is little sense of anticipation or joy at the sun's warming rays. 'Ecce gratum' is similarly lacklustre compared with Blomstedt's alert, characterful chorus and his deftly articulated rhythms.

Uf dem anger has some of the most spirited numbers in Carmina Burana, plus some of Orff's most infectious rhythms. 'Tanz' is much too foursquare in Hickox's hands, any extra detail or amplitude counting for little when the music is so underwhelming. The same goes for 'Floret silva', where I mentally urged the choruses to find some point and sparkle and, in their more transported passages, a degree of ecstasy. .No dice, I'm afraid, although the LSO chorus do make amends in 'Swaz hie gat umbe'. That said, Hickox constantly undercuts them by allowing all tension to drain away. It's all made worse by the usual imprecisions and fluffed entries one would normally forgive in a live performance. However, given the generally poor standard of playing and singing I'm not inclined to be so charitable.

In Part II, In Taberna, Maltman sings 'Estuans interius' with rather more passion and security than he managed earlier. Here at least is some sense of the conflict between the world of the spirit and that of the flesh. Tenor Barry Banks copes with the high tessitura of 'Olim lacus colueram' reasonably well – at least he doesn't break into a hammy falsetto – as does Maltman in 'Ego sum abbas'. It seems the latter is warming up as the evening progresses, the worldly abbot's cries of 'Wafna!' superbly echoed by the male chorus. And while the drinking song 'In taberna quando sumus' is not as rollicking as it can be, the percussion are in cracking form. Even the chorus acquit themselves well in the quick-fire 'Bibit hera, bibit herus'.

But it's in the final section, Cour d'amours, that the epic battle between spirit and flesh is most intense, with the soprano's high-lying 'Amor volat undique', 'Stetit puella' and 'In trutina'. Lynn Dawson is excellent in the Blomstedt recording, as is the wondrous Arleen Auger for Muti, but no-one sings this music quite like Barbara Hendricks for Mata. In principle Hickox's Laura Claycomb is too staid – matronly even – to pass for a young girl, and in 'Dies, nox et omnia' Maltman could be singing in an English oratorio, such is the po-faced nature of his delivery. Bizarre to say the least.

As this performance moved to its climax I found myself reflecting on what might have been. Hickox was a fine choral conductor – I'll never forget a particularly tender L'enfance du Christ from Cardiff some years back – and the LSO band and chorus can sound magnificent when they want to, so what's gone wrong here? Has this work become so hackneyed that performers can't infuse it with anything new? Possibly, but I suspect it's a combination of that jinxed acoustic, scrappy ensemble, variable singing and, most of all, the conductor's inexplicably ponderous tempi. Even the ever-capable Chandos team – in SACD mode and with Ralph Couzens at the helm – can't keep this one off the rocks.

You've been warned.

Dan Morgan

Note - this review was written and ready to be published just before Richard Hickox's death, and was held over until now in respect to his memory.



Donate and keep us afloat
New Releases


<!- cpo end March 2023 --> all cpo reviews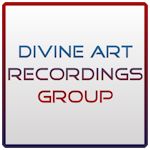 Click to see New Releases
Get 10% off using code musicweb10
All Divine Art reviews
<! apr 12 months Nov 22 - Oct 23 -->
Recordings of the Month
November 2022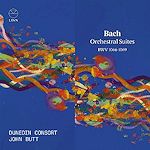 Bach Orchestral Suites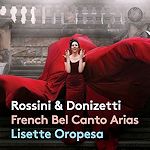 October 2022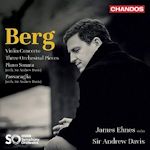 Violin Concerto Elmes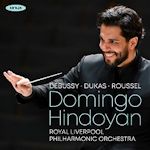 Debussy Jeux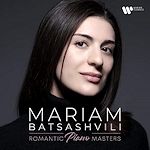 Romantic Piano Masters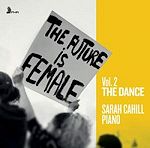 Volume 2 - The Dance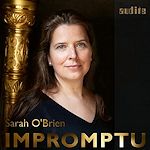 Complete Harp Impromptus