Yes we are selling
Acte Prealable again!

we also sell Skarbo


and Oboe Classics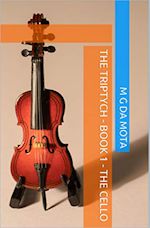 Book 1 Book 2 Book3
Mota The Triptych: -Website
Asmik Grigorian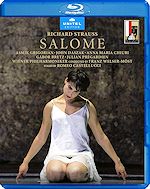 Breathtaking Performance
controversial staging
Review Westbrook
Review Hedley
Every lover of Salome should see this recording
Mullenger interpretation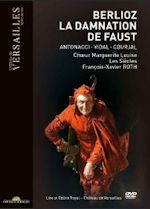 Vraiment magnifique!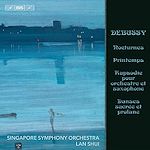 Quite splendid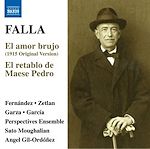 Winning performances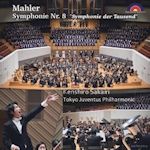 Mahler Symphony 8
a magnificent disc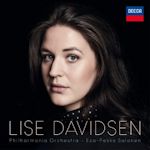 a huge talent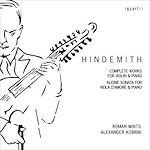 A wonderful disc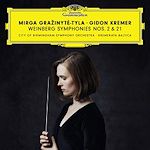 Weinberg Symphonies 2 & 21
A handsome tribute!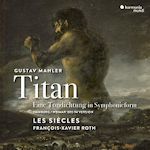 Roth's finest Mahler yet
alternatively
DVD: Crotchet

Cynthia Gregory & Fernando Bujones - Together
Part I: The Rehearsal (world premiere)
Extracts from Giselle (Adam), Miss Julie (Rangstrom), La Sylphide (Løvenskiold), Le Corsaire (Adam, et al.), Swan Lake (Tchaikovsky), Don Quixote (Minkus)
Cynthia Gregory
Fernando Bujones
Ian Horvath - Ballet master
Company
Created and staged by Donald Saddler
Part II: Coppélia, Act III, The Wedding
Music: Léo Delibes
Choreography and staging: Roni Mahler (after Arthur Saint-Leon)
Cynthia Gregory - Swanilda
Fernando Bujones - Franz
Ian Horvath - The priest
Christine Spizzo - Dawn
Elizabeth Carr - Prayer
Gina de Rico,
Annemarie Lucania,
Adriana Suarez,
Carole Valeskey - Swanilda's friends
Adam Barrett,
Marcos Dinnerstein,
Espen Giljane,
Kendall Sparks - Franz's friends
Pianist: Gladys Celeste
Orchestra/Alan Barker
rec. City Center, Manhattan, New York, USA, 2 October 1988
Bonus: "Words on Dance" – Cynthia Gregory in conversation with Joanna Berman
rec. Herbst Theater, San Francisco, California, USA, 18 March 2002
VAI 4477 [99:00]

The larger part of this DVD records a special live performances from October 1988 in which American Ballet Theater stars Cynthia Gregory – less than four years away from her final retirement – and her most regular partner Carlos Bujones commemorated their productive association.

With the help of producer Hilary Miller and director Donald Saddler, the dancers created a two-part entertainment. In the first section they supposedly "rehearsed" parts of some of their favourite ballets, while being gently critiqued by the ballet-master. In the second they and a small company performed a specially created staging of the wedding scene from Delibes's ballet Coppélia.

In Part I: The Rehearsal there is no scenery, no elaborate costumes, no attempt at creative lighting and, for the most part, no orchestra but just a rather ropey sounding piano – but then this is, after all, supposed to be a rehearsal so I suppose that all that's only to be expected. A more serious deficiency, however, and one that lasts throughout not only Part I but also Part II (Coppélia), is the fact that everything is filmed from just a single static camera placed at the back of the auditorium. Thus we have just over an hour of material filmed almost entirely in long-shot with just the occasional zoom in to medium-shot (there are no real close-ups at all).

Apart from one or two pre-recorded internalised monologues, we hear only the ballet-master's rather uncritical assessments, all couched in terms of pure theatrical luvvy-ness worthy of Lord Attenborough himself - How do Gregory and Bujones do in an early extract from Giselle? "The intensity is near perfect - " And how do they rate in the kitchen scene from Miss Julie? "It seems much more comfortable than it did yesterday - " The three sylphs in La Sylphide are apparently "better - much better", while Bujones, giving us a virtuoso display in the role of Ali in Le Corsaire is assessed as "as beautiful as ever, Fernando - ". Similarly, Ms. Gregory's White Swan variation in Swan Lake provokes an exclamation of "Cynthia - as lovely as ever!"

Fortunately, the quality of the solo dancing justifies, in general, the unctuous accolades. The statuesque Gregory invariably demonstrates both great elegance and precision while Bujones's energetic athleticism puts him clearly in the virtuoso class. They are probably seen at their best in the pas de deux from Don Quixote (which Gregory remembers as one of their most productive partnerships). Inevitably, not all the members of their "company" are of that same standard, but who, to be honest, is looking at them?

In Part II, matters of staging improve somewhat. At least we now have a painted backdrop, as well as somewhat more sophistication in the lighting (though the filming still remains unfortunately dependent on that static camera). Gregory and Bujones make a delightful couple and dance, as you would expect, exceptionally finely as they rise to the sense of occasion. The over-acting and downright mugging of some of the subsidiary characters – the priest and Coppélius – is, though, somewhat annoying.

We then have a "bonus" (an annoyingly illogical concept – were we only ever expecting to get the 61 minutes 1988 performance on this DVD in the first place?) This is an edited version of a public interview given by Cynthia Gregory in 2002 where she emerges as a very fine raconteur indeed, so full of funny stories about her life and career that she needs minimal prompting to recount them. Unfortunately, her interlocutor Joanna Berman needs a crash course in interviewing technique: she offers a constant stream of sigh – oh, yeah – that's great – oh, God! – ooooh - - that's great etc., though because Ms. Gregory is well-miked and speaks up, we do at least always get to hear what she's saying.

A release for balletomanes, methinks, rather than a more general audience. As the DVD's back-cover blurb puts it (more gushy luvvy-ness coming up, I'm afraid!): That special week turned out to be everything they [Gregory and Bujones] hoped for - glorious, joyful and exciting. It was a family-and-friends affair, filled with love and respect for each other, passion for the dance, and a truly deep connection with their public. Cynthia and Fernando danced together again! Well, if you haven't thrown up by now, you'll probably love the DVD.

Rob Maynard


We are currently offering in excess of 51,800 reviews
Donate and keep us afloat
New Releases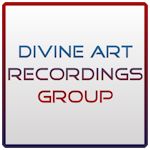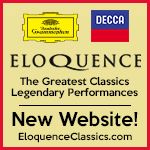 Special offer 50% off
15CDs £83 incl. postage




Follow us on Twitter
Editorial Board
MusicWeb International
Founding Editor
Rob Barnett
Editor in Chief
John Quinn
Seen & Heard
Editor Emeritus
Bill Kenny
MusicWeb Webmaster
David Barker
Postmaster
Jonathan Woolf
MusicWeb Founder
Len Mullenger