paid for
advertisements

---
100th birthday of Mieczyslaw Weinberg on December 8, 2019.
Renate Eggbrecht has recorded all 3 violin Sonatas
All Troubadisc reviews
FOGHORN Classics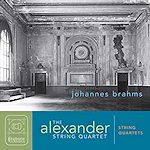 Brahms String Quartets

All Foghorn Reviews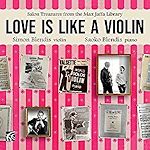 Salon Treasures from the Max Jaffa Library


Follow us on Twitter
Editorial Board
MusicWeb International
Founding Editor
Rob Barnett
Editor in Chief
John Quinn
Contributing Editor
Ralph Moore
Seen & Heard
Editor Emeritus
Bill Kenny
MusicWeb Webmaster
David Barker
Postmaster
Jonathan Woolf
MusicWeb Founder
Len Mullenger
Discs for review may be sent to:
Jonathan Woolf
76 Lushes Road
Loughton
Essex IG10 3QB
United Kingdom

jonathan_woolf@yahoo.co.uk
---

Eleven 11s
3. General Comments
by David Barker

Comparative timings
I'm not a great believer in the idea that differences in timings tell you much about the relative merits of different performances. However, in a work of around an hour, where there is a variation of more than fifteen minutes from fastest (Petrenko, 57 min.) to slowest (Rostropovich, 72), you can at least get the beginnings of a sense of where the conductor is going.

Rather than give you exact timings, which are not helpful, I've grouped them in blocks of time, with the first in a group the fastest. Below are the times for the work as a whole; I have placed the equivalent for individual movements where each movement is being considered.

| | |
| --- | --- |
| < 60 minutes | Petrenko, Barshai |
| 60-65 min. | Lazarev, Haitink, Stokowski |
| 65-70 min. | Rozhdestvensky, Kitajenko, Caetani, Berglund, DePreist |
| > 72 min. | Rostropovich |

Sound and performance quality
To my ears, all the orchestras play well. There are a few instances of ragged ensemble, and some ugly brass notes, but nothing that mars an overall performance . I don't think I will surprise anyone when I say that as a demonstration of sheer orchestral prowess, Haitink's Congertgebouw is a clear winner.

Similarly, I can't make fully informed judgments about comparative sound qualities because some are from CD, others downloaded as mp3s and others streamed. Suffice to say that the best are the Haitink, Caetani and the Lazarev, the latter two being hybrid SACDs, though I listened to the Caetani on a normal CD player, and the Lazarev as a 320 kbps mp3 download.

The survey
So to the performances. Because it is such a large work, I felt the only way to compare the eleven recordings was to do it one movement at a time. I have to say that I found it rather challenging to not repeat myself when trying to describe subtle, and sometimes not so subtle, differences between performances.
Donate and keep us afloat
New Releases
<!- Bridge end Sept 2022 -->


<!- cpo end Sept 2022 --> all cpo reviews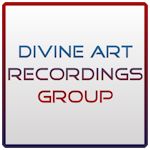 Click to see New Releases
Get 10% off using code musicweb10
All Divine Art reviews
Recordings of the Month
July 2022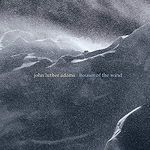 John Luther Adams
Houses of the Wind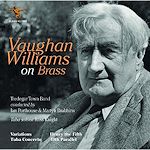 June 2022