paid for
advertisements

<!- Forgotten to FEb 2023-->
FOGHORN Classics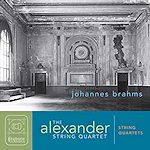 Brahms String Quartets

All Foghorn Reviews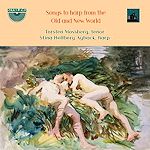 Songs to Harp from
the Old and New World

all Nimbus reviews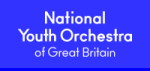 Follow us on Twitter
Editorial Board
MusicWeb International
Founding Editor
Rob Barnett
Editor in Chief
John Quinn
Contributing Editor
Ralph Moore
Webmaster
David Barker
Postmaster
Jonathan Woolf
MusicWeb Founder
Len Mullenger
alternatively
CD: Crotchet AmazonUK AmazonUS




Alban BERG (1885-1935)
Three Orchestral Pieces, Op. 6 (1914/15) [19:45]
Violin Concerto (1935) [25:36]
Lulu-Suite (1934) [34:13]
Sieben frühe Lieder (1905/08) [15:25]
Piano Sonata, Op. 1 (1907/08) [12:29]
Four Pieces for Clarinet and Piano, Op. 5 (1913) [7:47]
Wozzeck (1925) - Act III Interlude [3:35]
Lyric Suite (1925/26) [27:11]
see end of review for performance details
EMI CLASSICS GEMINI 3817712 [79:46 + 66:51]


The Three Orchestral Pieces is a tremendously complex score. It poses high problems of balance for the conductor, despite Berg's notational help in the form of Haupt- and Nebenstimmen (principal and subsidiary lines). In a sense this post-Mahlerian, with the second movement entitled "Reigen" ("Round Dance") and a March as finale - the first movement is simply marked as "Prelude". The piece opens with a gesture that what was to become a modernist cliché, the music beginning from nothing, percussion murmurings, before finally being "born". It was hardly a cliché at the time of composition and Metzmacher has his excellent orchestra play with a real sense of discovery. The second movement does indeed contain the essence of the dance, and the finale is here a true March, and a nightmarish one at that. The Bambergers play as if their lives depended on it. Occasionally some detail is lost, but that seems to be more the fault of the recording than the conductor.

Frank-Peter Zimmermann's 1990 account of the Violin Concerto is technically competent and well recorded. The conductor, Gianluigi Gelmetti, does a fine job of isolating the main and subsidiary lines (Haupt and Nebenstimmen), and the recording quality itself supports him in this. The opening of the second movement, which should be cataclysmic in impact, is here just strong. Zimmermann deals well with the violin's difficult lines immediately thereafter, under which the orchestra intones the sinister Hauptrhythmus. As one listens to the performance, one becomes aware of the musician's goal. They have the end clearly in sight. En route, there is a real feeling of partnership between soloist and conductor - listen to how Zimmermann accompanies the orchestrally intoned Carinthian folksongs, and to how the flowerings of the chorale are managed.

Zimmermann's Violin Concerto was originally coupled with the Stravinsky Violin Concerto - Perlman famously coupled these two works as well - and the Ravel Tzigane. My top recommendation for this piece remains Anne-Sophie Mutter (CSO/Levine on DG) but the present Zimmermann view is as solid as one can imagine for this piece. Of vital interest, of course, is the Krasner version, conducted by Webern on Testament.

The Lulu-Suite (sometimes also known as the Lulu-Symphonie) is given a beautifully sensitive performance by Rattle and his Birmingham ensemble. Rattle is very alive to the half-lights of the quarter-hour first movement (Rondo: Andante und Hymne). Arleen Augér is in fabulous form for the "Lied der Lulu", her excursions into Queen of the Night territory miraculously managed. The final movement's climax is not really as powerful as I would like, although the warm recording renders Rattle's attempt faithfully. Rattle's original coupling was an inspired one, by the way: Berg Lulu-Suite, Schoenberg Op. 16 and Webern Op. 6 (CDC7 49857-2).

Sune Bundegaard is the perfect soloist for the Seven Early Songs. The composer Matthias Pintscher is also a fine conductor (see review of a Barbican concert with the BBCSO). "Die Nachtigall", the third song, is particularly beautiful in this account. Bundegaard's voice is wonderfully free, and Pintscher accompanies with a delicate tracery of thematic fragments. If the final "Sommertage" could glow more, this remains an immensely satisfying reading.

Another early work, the Piano Sonata, is given a rather disappointing reading by Peter Donohoe, whose directness robs the music of its exploratory nature and even the harmonies of their perfume. The actual piano sound is good, but under Donohoe's fingers the climax threatens to disintegrate and is laborious. Infinitely more subtle is Sabine Meyer and Lars Vogt's ephemeral performance of the Op. 5 pieces for clarinet and piano. These are live performances, something I guessed before checking out the booklet, such is the spontaneity of utterance. The explosive nature of the final piece, and its heightened contrasts, are particularly honoured. One of the highlights of the set, without a doubt.

Metzmacher's Wozzeck interlude is good without being overwhelming. Note the booklet announces this as a live performance, then gives a string of dates for an excerpt that lasts less than four minutes!. Ending with the Alban Berg Quartet's Lyric Suite is a shrewd move, though. The ABQ's excellence has never been in doubt, and this is their home turf. Along with the clarinet pieces, this forms one of the set's two high points. The ABQ's confidence is beyond criticism, as is their unfailing understanding of Berg's highly tensile but also highly refined emotional language. The refined, airy writing of the third movement (allegro misterioso) and the penultimate Presto delirando are particularly spectacular in its effect. The recording is exemplary from all angles. Tremendous - this account alone makes the purchase price well spent.

Booklet notes by Matthew Rye are brief (less than two CD-sized pages). As this is presumably pitched on some level as an introduction to Berg, given the price-point, the listener would surely appreciate greater detail, or a surer helping hand. In presenting a conspectus over two discs that effectively spans Berg's creative output ('effectively' because, although the twofer includes the Sieben frühe Lieder, there were literally hundreds of earlier songs) there are inevitably omissions - most obvious here are the String Quartet, Op. 3 and the Altenberg-Lieder, Op. 4. Worth investigating, though.

Colin Clarke

Performance details
Three Orchestral Pieces
Bamberg Symphony Orchestra
rec. 12-15 May, 22-23 September 1995 (location unspecified)

Violin Concerto
Frank Peter Zimmermann (violin) Stuttgart Radio Symphony Orchestra/Gianluigi Gelmetti
rec. Villa Berg, September 3-5, 1990

Lulu-Suite
Arleen Augér (soprano) City of Brimingham Symphony Orchestra/Simon Rattle
rec. Arts Centre, University of Warwick in December 1987, April 1988

Sieben frühe Lieder
Sune Bundegaard (soprano) Danish Radio Symphony Orchestra/Matthias Pintscher
rec. Danish Radio Concert Hall, Copenhagen, 20-21 April 2004

Piano Sonata
Peter Donohoe
rec. No. 1 Studio, Abbey Road, London, 10 February and 12, 21 May 1989

Four Pieces for Clarinet and Piano
Lars Vogt (piano); Sabine Meyer (clarinet)
rec. live Heimbach "Spannungen" Festival, 9-11 September 2002

Wozzeck
Hamburg State Philharmonic Orchestra/Ingo Metzmacher
rec. live Hamburg State Opera, 27 & 30 September, 3, 6 & 9 November 1998

Lyric Suite
Alban Berg Quartet
rec. Evangelische Kirche, Seon, Switzerland, April 1992.
Donate and keep us afloat
New Releases
<!- Bridge end Sept 2022 -->


<!- cpo end Sept 2022 --> all cpo reviews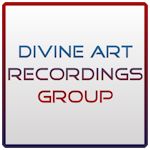 Click to see New Releases
Get 10% off using code musicweb10
All Divine Art reviews