paid for
advertisements

<!- Forgotten to FEb 2023-->
FOGHORN Classics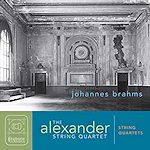 Brahms String Quartets

All Foghorn Reviews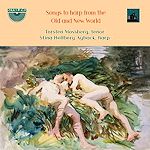 Songs to Harp from
the Old and New World

all Nimbus reviews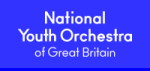 Follow us on Twitter
Editorial Board
MusicWeb International
Founding Editor
Rob Barnett
Editor in Chief
John Quinn
Contributing Editor
Ralph Moore
Webmaster
David Barker
Postmaster
Jonathan Woolf
MusicWeb Founder
Len Mullenger

Recordings of Beethoven Piano Cycles
prepared by Jens Laurson


This survey is meant to list all complete sets of Beethoven's Piano Sonatas and their availability in different markets, not to review them.

For those of you wanting to let me know about series that I have apparently missed, please wait for my last instalment.





Artur Schnabel (mono)
1932 - 1935 - HMV

Artur Schnabel, the first pianist to record all 32 Beethoven sonatas, is still held in the highest esteem by many piano aficionados and his recordings much sought after. You will know if or when you want Schnabel's complete set - which, to some, is key to understanding Schnabel and even Beethoven. It is not recommended for those who are just beginning to explore these works in depth as neither the recording quality nor the technical accuracy is up to modern standards.

The sound is hampered either by high levels of noise or, when those were carelessly removed, a flat, thin, and tinny sound. Pearl leaves in the most noise but also the most piano sound. Your ears do the filtering which, for small listening sessions, yields the best results. Dante (oop) does the opposite, but at least they do it well. EMI, too, overfilters. Naxos offers a good compromise and is recommended ahead of EMI. I don't know the Regis re-mastering. Various other labels have received scathing reviews for their re-mastering efforts and are probably best avoided.

Availability:



Wilhelm Backhaus I (mono)
1950 - 1954 - Decca

This first Beethoven cycle (mono) of Wilhelm Backhaus has long been a classic, and as is typical for mono cycles that are out of print, it is often regarded as superior to his later stereo cycle. Whether this is actually true or not I cannot tell, as I have yet to track a copy down. Last seen in an Italian edition, not even HMV-Japan has been able to furnish me a copy. If or when I know of a new availability, I'll be happy to share it here, though.

Not currently available apart from (illegal) torrent downloads.



Yves Nat (mono)
1953 - 1955 - EMI

There were always great "German" Beethoven-cycles around so that a listener outside of France never really had to seriously consider a French sonata cycle. And while the French could not avoid the marvel that is Gieseking's Debussy, no French pianist ever championed Beethoven with such compelling excellence that anyone outside of France was forced to take note. None of this is to say that Yves Nat's cycle was not a great accomplishment (though in some way, every such cycle is), or that it isn't rewarding to seek this one out. Nat's very casual playing (a musical stroll, no climbing of looming mountains - most lovely in the op.14 sonatas) does have its attractions and followers. In an interview with Colin Clarke (Fanfare Magazine) Jean-Efflam Bavouzet, a student-of-a-student of Nat, extols the virtues of Nat's Beethoven, and Clarke agrees. De gustibus...

Availability:




Wilhelm Kempff I (mono)
1951 - 1956 - Deutsche Grammophon

Another of these early, great cycles. Mono again, a little difficult or at least expensive to get, and therefore much hailed? Re-listening to these recordings, it turns out that its merits--stand along, but also comparatively--are really strong, indeed. Especially the early sonatas and lesser known sonatas Kempff comes across as having great fun with his footloose LvB. The mono sound is easily good enough to appeal even to those who don't like historic recordings.

Availability:




Friedrich Gulda I (mono/stereo)
1954 - 1958 - Decca

Gulda's first cycle would probably be extolled as "even better" than his much and highly regarded second one if only it were out of print. But it isn't and while it is unarguably a very interesting set that Decca has brought back to life, there are spots of less fortunate sound quality and all in all it doesn't quite sound as liberated as his second traversal a good decade later.

Availability:


This survey was originally published on the Ionarts blog.

If you have additional information about recording dates, availability, cover art -- or corrections and additions -- your input is much appreciated.

Donate and keep us afloat
New Releases
<!- Bridge end Sept 2022 -->


<!- cpo end Sept 2022 --> all cpo reviews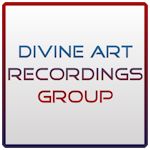 Click to see New Releases
Get 10% off using code musicweb10
All Divine Art reviews