paid for
advertisements

---
100th birthday of Mieczyslaw Weinberg on December 8, 2019.
Renate Eggbrecht has recorded all 3 violin Sonatas
FOGHORN Classics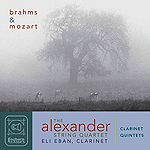 Mozart Brahms
Clarinet Quintets

New Releases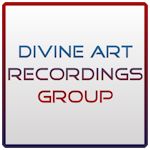 Click to see New Releases
Get 10% off using code musicweb10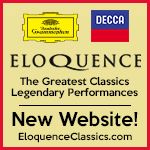 Special offer 50% off
15CDs £83 incl. postage


Follow us on Twitter
Editorial Board
MusicWeb International
Founding Editor
Rob Barnett
Editor in Chief
John Quinn
Seen & Heard
Editor Emeritus
Bill Kenny
MusicWeb Webmaster
David Barker
Postmaster
Jonathan Woolf
MusicWeb Founder
Len Mullenger
---
alternatively
DVD: Crotchet




Franz SCHUBERT

(1797-1828)
Symphony no. 9 in C major D944 "The Great" [51:00] (1)
Mass no. 6 in E flat major D950 [58:46] (2)
Peter Schreier, Werner Krenn (tenors) (2), Walter Berry (bass) (2)
Wiener Sängerknaben (2), Herrenchor der Hofmusikkapelle (2), Hofmusikkapelle Wien (2)
Vienna Philharmonic Orchestra (1)/Karl Böhm
rec. live, 12-13 June 1973, Grosser Musikvereinssaal Vienna (1), 28-29 June 1976 Hofburgkapelle, Vienna (2)
EUROARTS 2072108 [112:00]


I've never really made up my mind about Karl Böhm (1894-1981). From my earliest years of record collecting he was always "there". He'd been "there", for that matter, from the earliest days of my father's record collecting, and maybe a bit before even that. Yet he never seemed quicken anyone's pulse. Known as a protégé of Richard Strauss, his recordings of the latter's operas were widely admired. Yet whenever there was an alternative by Krauss or E. Kleiber earlier, or Solti later, it was invariably found to be better. As for the tone poems, he was never even asked to set them down systematically. Those he did record failed to kindle the imagination as did those under Krauss or, in the 1970s, Kempe. And all this without considering the Karajan equation. All the same, this was a conductor who commanded the admiration of both the Berlin and Vienna Philharmonics.

Around the later 1960s, as his older – and even younger – contemporaries began to die off, Böhm was shunted into the position of a great elder statesman conductor. He was hailed as the Mozart conductor of our times. Little present in London for most of his career, he happily filled, with the LSO, the interregnum between the death of Otto Klemperer and the invention of Günther Wand. In his last years he slowed down, Klemperer-style, but he lingered on less and all things considered a much smaller part of his recorded legacy is compromised by human frailty than is the case with Klemperer. The present two performances may seem dated dangerously late, but even in the Mass I can detect no lessening of control or flagging concentration.

His reputation plummeted after his death and has not so far revived very much. Those who listen to his humourless "Nozze di Figaro" and his sane and sensible "Così fan tutte" are apt to find that several of his contemporaries or even predecessors were producing Mozart performances that have more appeal for us today. The present Schubert performances, at any rate, still have a lot to offer.

Technically, Böhm is a type of conductor who arouses bewilderment among today's acrobats of the podium and their fans. The few shots we get from back in the hall show that his gestures were so directed towards the orchestra rather than the audience – this is rarer than you'd think – that his by no means capacious rear view practically hid them. This, of course, could also be said of Reiner or Toscanini. I'd say that Böhm's audiences didn't "watch" the conductor the way Bernstein's did. He was simply a reassuring presence, a guarantee that all would be well.

Students of conductor footage will know that Reiner and Toscanini had magnetic, flashing eyes. The extract of Reiner beginning Beethoven 7 and subjecting his poor players to looks of utter disgust such are normally reserved for a cat that's brought home a dead bird has become something of a party piece.

But Böhm's secret isn't there. His eyes are shielded by heavy glasses – and seem to have been so from quite early on in his career. No expression is discernable*. And his face is totally impassive. Just once, at the dramatic climax of the Symphony's slow movement, he allows his mouth to open a fraction. This is the only proof we have that the face we see is a real one not a waxwork. In the Mass he is fractionally more forthcoming. At climaxes he seems to be murmuring, if hardly mouthing, the words. As the Agnus Dei swings into a serenely flowing "Dona nobis pacem" a wisp of a wintry smile briefly crosses his countenance.

It is, therefore, the baton and the left hand – when used – that do the trick. The movements are miniscule but certain shots from the back of the orchestra show that they are very clear. His hand never rises above the level of his head, though the baton itself does. His movements are generally quick and transparent, not expansive or rhetorical. A curious gesture is a sudden stooping down and lowering of his baton, almost as if he is pulling a rug from under somebody's feet. It seems to serve its purpose of alerting the orchestra to a change of mood. I take it that it was by these means that he got from the orchestra a rather lean, Weingartner-like sound, rather than a romantic one. And be it noted, at the height of Karajan's dominance, creating a much denser sound from both the Berlin and the Vienna orchestras, they seemed to provide Böhm automatically with the sound he wanted. However, the part of the process we don't know is the rehearsals, at which I understand Böhm could be exacting and temperamental.

By 1973 Harnoncourt et al were leaving the confines of their period instrument bands and working their wicked will on standard orchestras. This performance of the symphony may have seemed a blast from the past in a way it didn't when Böhm set down a similarly conceived reading with the Berlin PO ten years earlier. The first movement themes alternate between two completely different tempi in a way that began to be frowned upon even then. The coda gradually lurches to a halt. Leaving as a case apart the exceptional magic of Furtwängler's ramble through the Austrian woods, I find this perhaps the most convincing of the "romantic" readings I've heard, since Böhm's control of the structure and his way of slipping in and out of the different tempi almost makes it seem "classical".

The slow movement has a fine sense of inexorable looming tragedy, with passing moments of assuaging beauty. Here, too, Böhm deviates from his original tempi several times. The climax is immensely powerful.

The scherzo seemed a little slow, but this is maybe the Viennese way. It has a nice lilt without succumbing to schmaltz. The finale has terrific spin.

Even more valuable is the Mass, which Böhm did not set down commercially so far as I know. You will notice that no female soloists are named. It may be a Viennese tradition rather than a decision by Böhm to use all-male voices since ten years earlier Ferdinand Grossman set down a version for Philips that used treble and alto soloists from the Vienna Boys' Choir. Two of the soloists were also the same – Kmentt and Berry. The alto has the hardest job to hold his own against his mature colleagues but the team is an excellent one.

Böhm's performance is essentially dramatic though tenderness is allowed where appropriate. Particularly moving is the emergence of an innocently pastoral "Dona nobis pacem" from the granitic "Agnus Dei" that preceded it. The return to darkness is therefore all the more powerful.

Altogether, this DVD makes a strong case for rediscovering Böhm.  

Christopher Howell

Note
* Since writing this I read in John L. Holmes: "Conductors: A Record Collector's Guide": "Like so many other great conductors, it was his eyes that communicated most to his players". I can only report that it doesn't look like that.



Donate and keep us afloat
Recordings of the Month
January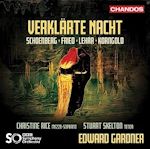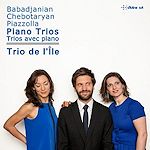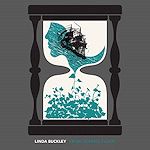 Linda BUCKLEY
From Ocean's Floor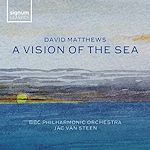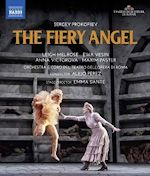 December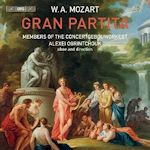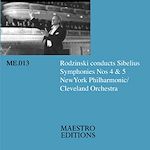 Rodzinski Sibelius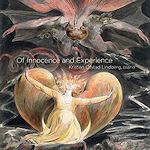 Of Innocence and Experience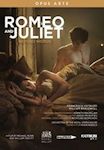 November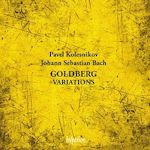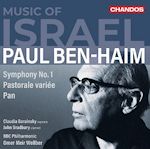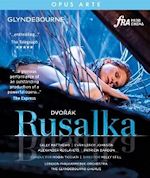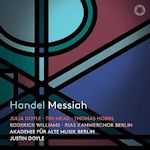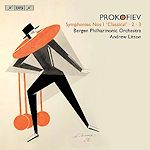 Symphonies 1, 2, 3