paid for
advertisements

---
100th birthday of Mieczyslaw Weinberg on December 8, 2019.
Renate Eggbrecht has recorded all 3 violin Sonatas
FOGHORN Classics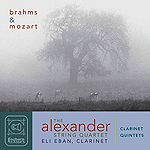 Mozart Brahms
Clarinet Quintets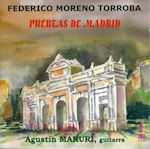 Puertas de Madrid
www.emecdiscos.com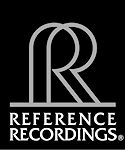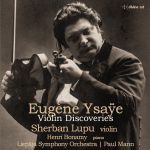 Eugène Ysaÿe: Violin Discoveries
review
<! ends end of July>
new releases


Follow us on Twitter
Editorial Board
MusicWeb International
Founding Editor
Rob Barnett
Editor in Chief
John Quinn
Seen & Heard
Editor Emeritus
Bill Kenny
MusicWeb Webmaster
David Barker
Postmaster
Jonathan Woolf
MusicWeb Founder
Len Mullenger
Discs for review may be sent to:
Jonathan Woolf
76 Lushes Road
Loughton
Essex IG10 3QB
United Kingdom
Ph. 020 8418 0616
jonathan_woolf@yahoo.co.uk
---
alternatively AmazonUK AmazonUS

Nederlands Dans Theater celebrates Jiří Kylián (b. 1947)
Bella Figura, Sleepless, Birth-day [92.00]*
Introductions [36.00]
Nederlands Dans Theater I, II & III
Choreographies by Jiří Kylián
Set Design by Jiří Kylián
Costumes by Joke Visser
Bella Figura directed for TV and Video by Hans Hulcher, rec. 1998 for NPS television, Sleepless directed for TV and Video by Hans Hulcher, rec. 2005 for NPS television, Birth-day directed for TV and Video by Petra Lataster-Czisch and Peter Lataster, rec. 2004 for Nederlands Dans Theater and Lataster Films
Picture format: DVD 9/NTSC/Colour/16:9
Sound format: PCM Stereo
Menu languages: English, German, French, Spanish and Dutch. Subtitles: German, French, Spanish, Italian and Dutch. Notes in English, Dutch and German
*Full track details at end of review
ARTHAUS 102099

[128.00]

---

Jiří Kylián (b. 1947) is an original, talented choreographer, as well as a dancer and artistic director. He studied first at the Prague Conservatoire and then at the Royal Ballet school. He joined the Stuttgart Ballet in 1968 where he became a soloist. He has worked with the great South African choreographer and ballet director John Cranko, architect of the Stuttgart Ballet who recognised Kylián as a major talent.

Kylián's choreographies distinguished themselves by the special fluency of movement. His style combined the precision of classical ballet with the expression and muscularity of modern dance. The movements and figures he created, developed in a seamless connection with the music where the individual dancers appeared as if built into its patterns, swirling in eloquent, expressive groups and lyrical, beautifully sculpted pas de deux. His early works were not in a narrative format but they told of a wide range of emotions, possibly most noticeable in his Field Mass (1980) to music from Martinů and Heart's Labyrinth 1 (1984) to music from Schoenberg, Webern and Dvořák. In more recent years, Kylián has changed his style. He has deliberately broken and disrupted his fluency by introducing more angular movements and abrupt gestures, as well as surreal theatrical elements to express complex ideas. His ballets are abstract in the sense that they do not have a narrative structure but they continue to tell us about emotions, conflict and Kylián's own thoughts on topics that have always troubled humans in general, such as the meaning of life, death, birthdays and relationships.

The ballets presented on this DVD, as a tribute from the Nederlands Dans Theater (NDT) to Jiří Kylián, are all fruits of his later style and a suitable celebration of Kylián's work, as in later years, he has almost exclusively choreographed for the NDT and its sister companies: Nederlands Dans Theater II and III. However, this does not mean that his creations have remained solely with the NDT. Many of his works have been taken into the repertoire of various other companies and are performed all over the world.

The first ballet Bella Figura, created in 1995, is arguably the one that marks Jiří Kylián's change of style and direction though it still bears some of the liquidity of movement and the perfect integration of the dancers in the music that marked his earlier works. The title is interesting, as it is based on the Italian expression fare una bella figura, which means "to cut a good figure", which is what dancers always have to do once the performance starts and all eyes are on them. Bella Figura is a virtuosic piece of choreography beautifully executed by the NDT who, better than any other company, understand the modernistic streams in dance even if sometimes rooted on classicism. The movements are fluent, the figures created generally elaborate; some duets, pas de trois and the ensemble effects are complex and intricate, and in this ballet Kylián introduces his new style, i.e. sudden, brusque movements, disrupting the harmony, announcing conflict, contrast, deep emotion, appearing sometimes random, surreal, almost giving the impression that the dancers are unwell and having a kind of nervous attack. Kylián's choice of music, using various composers, serves the choreography well and stresses the importance of dance for dance's sake, as the unifying element of very different musical pieces. Intentionally or not, this creates a certain impression of fusion between the music and the dancers, which is taken to extreme by expressing that dance is neither male nor female, is simply art. Kylián creates this idea intelligently, towards the end of the ballet, by dressing male and female dancers in the same bright red, skirt-like trousers and making them all appear topless. In the long ensemble shots it is nearly impossible to say who is a man and who is a woman, leaving the viewer with an uncomfortable feeling.

The second piece, on the DVD, though listed last on the cover, is Birth-day, created in 2001 for the older dancers in the company. This is a ballet that I always struggle with, not because I do not like it but because I cannot see it as a ballet. It has often been said that this is really meant as homage to Charlie Chaplin and silent movies, which actually perfectly describes the look of the piece. Birth-day is a very clever, imaginative work, full of humour and from the point of view of ballet, modern or otherwise, completely unconventional. It is set in the eighteenth century, a fact made obvious by the costumes and wigs used by the dancers, to the music of Mozart, not one particular piece, but a selection of parts from very different ones, ranging from some of his string quartets, to a divertimento and extracts from three of his operas: Die Entführung aus dem Serail, Le Nozze di Figaro and Cosě fan tutte. Kylián makes good use of the dancers' excellent comic and expressive skills but there are no steps or dance movements as such. Birth-day is a clever, original and imaginative sequence of well choreographed gestures and behaviours that are always in perfect timing with Mozart's music. This piece makes use of the illusion that film and mirrors can help stage, creating some unusual "special" effects. In some scenes there is a film in the background, cleverly integrated in the piece by making the dancers on stage leave and then reappear in the film behind, which was set in a baroque palace, doing similar gestures to the ones on stage. In some parts, the camera is speeded up and that is where the illusion of the silent movie is brought to mind. This is used to great effect in some of the scenes, particularly the one on the bed, which is rather funny, almost clown-like, evoking memories of Chaplin's movies in the early days of cinema. There is humour but there is also a tragic side, which is what Kylián, according to his own words, is trying to express here, i.e. the fact that with each birthday we come one step closer to death; well put across in the end when one of the dancers comes up with a cake, decorated with five burning candles, and the birthday girl disappears from the stage and blows out her last candle so symbolising the end of her short life.

The third and final piece Sleepless, created in 2004 for six very young dancers, is possibly the strangest of the three and one I find difficult to appreciate. To begin, there is the music! It is composed by Dirk Haubrich, a German composer, who studied in England and in Holland. His piece is apparently based on the Adagio from Mozart's Quintet for Glass Harmonica in C minor K617, a very beautiful piece, composed for an unusual instrument, of which there are very few left. This was a late composition by Mozart with a nice story attached to it. Apparently, the composer heard a young girl, called Marianne Kirchgessner, play the glass harmonica and was very impressed with her performance. She was a virtuoso of the instrument but also blind, and Mozart composed the piece for her. Haubrich strips the piece beyond recognition, deliberately distorting it and introducing every day sound effects. If I had been told that he based it on the daily sounds coming out of his neighbour's house, I would easily have believed him. The music is very repetitive, full of surreal elements and sound experimentations that failed to hold my attention and made me yawn. To my mind, this impacts the ballet negatively but, according to Kylián's words, it complements what he was trying to achieve, a state where one is neither asleep nor awake. The set is intriguing. It is a simple, gigantic white plastic wall, slit at regular intervals, which allows dancers to appear and disappear unexpectedly, sometimes creating grotesque figures of heads and hands that obviously do not belong to the same body. Kylián wants to get people to think about what might be happening behind the wall, as dancers suddenly emerge, only to be sucked away again through one of the slices in the plastic. Finally, the wall rises and what is behind is revealed but there is nothing new; the ballet ends as it begins with a dancer in conflict with her own shadow, which also serves as a metaphor to life's continuous cycle. Kylián is trying to express a profound, complex idea of the circle of life: birth, conflict, relationships, death and the little control we have over it. From this point of view, his choreography succeeds and the three graphic duets are exquisitely expressive and difficult, demanding a virtuosic display from the young dancers. As a whole, the piece failed to grab me and left me indifferent, possibly because I did not like the music, finding it intrusive and boring.

Each ballet is introduced by the choreographer and he attempts to explain the reasons behind his creation, its meanings and what he was trying to tell the audience. Though Jiří Kylián's work does not tell a story, it is generally emotional although he sometimes tries to create movement just for the beauty of its shape rather than express emotion. The interviews with Kylián about each of the works presented in this DVD are informative and the choreographer is an interesting speaker, with unusual, very personal ideas, pleasant to listen to, as he has a calm, serene, rather soothing voice and manner.

The sets are usually good and always done to enhance the choreography. Jiří Kylián created these for two of the pieces, Bella Figura and Sleepless, thus demonstrating another talent beyond his choreographic skill. The lighting is very effective in all three pieces, showing the movements and the dancers to best effect.

This DVD is an excellent display of the amazing array of talented dancers that the Nederlands Dans Theater has in its ranks and also a fitting celebration of Jiří Kylián's work, showing him for what he is: a visionary, revolutionary artist who continues to contribute greatly to contemporary ballet, extending our understanding of dance as an art form. To my mind, however, for it to be a true tribute, some of Kylián's master pieces from earlier days should also have been included, thus demonstrating his versatility and differences in style.


Margarida Mota-Bull

Full Track Details:


Lukas FOSS

(b. 1922) Salomon Rossi Suite: Lento and Andante (1975), Amsterdam Bach Soloists / Roy Goodman


Giovanni Battista PERGOLESI

(1710-1736) Stabat Mater: Stabat Mater Dolorosa and Quando Corpus Marietur (1736), Catherine Bott (soprano), Christopher Robson (counter tenor), Amsterdam Bach Soloits / Roy Goodman


Alessandro MARCELLO

(1669-1747) Oboe Concerto in D minor: Adagio (early 1700s), Heinz Holliger (Oboe), Staatskapelle Dresden / Vittorio Negri


Antonio VIVALDI

(1678-1741) Concerto for Two Mandolines and Strings RV 532: Andante (before 1742), I Musici, Gino del Vescovo, Tommaso Ruta (soloists)


Giuseppe TORELLI

(1658-1709) Concerto Grosso No. 6 in G Minor: Grave (1709), I Musici


Bella Figura

[29:36]




Megumi Nakamura, Elke Schepers, Cors Bos-Kroese, Brigitte Marin, Lorraine Blouin, Johan Inber, Ken Ossola, Joeri de Korte, Stefan Zeromski (dancers), choreography by Jiří Kylián, Nederlands Dans Theater I, set design and stage light by Jiří Kylián, costume designer Joke Visser, directed by Hans Hulscher


rec. 1998 for NPS television, Nederlands Dans Theater, NHK-Tokyo and RM Arts


Wolfgang Amadeus MOZART

(1756-1791) Extracts from: String Quartet No. 19 in C Major K465 (1785), Symphony No. 33 in B Flat Major K319 (1779), Quartet for Flute and Strings No. 1 in D Major K285 (1777), Overture to Die Entführung aus dem Serail K384 (1782), Adagio and Allegro in F minor for mechanical organ K594 (1790), Overture to Le Nozze di Figaro K492 (1786) and Terzettino from Cosě fan tutte K588 (1789)
Birth-day [35.26]
Gioconda Barbuto, David Krügel, Sabine Kupferberg, Gérard Lemaďtre, Egon Madsen (dancers), choreography by Jiří Kylián, Nederlands Dans Theater III, Costumes by Joke Visser, Light by Melanie Tack, director of photography Peter Lataster, film directors and producers Petra Lataster-Czisch and Peter Lataster, creative supervision by Jiří Kylián, rec. 2004 for NDT and Lataster Films


Dirk HAUBRICH

(no date of birth found) based on a composition by

Wolfgang Amadeus MOZART

(1756-1791) Adagio from Quintet for Glass Harmonica in C minor K617 (1791)
Sleepless [23.55]
Aurelie Cayla, Alexander Ekman, Andrea Schermoly, Alejandro Cerrudo, Nina Botkay, Kenta Kojiri (dancers), choreography by Jiří Kylián, Nederlands Dans Theater II, Set Design by Jiří Kylián, Costumers by Joke Visser, Light Design by Kees Tjebbes, directed for TV and video by Hans Hulscher, rec. 2005 for NPS Television and NDT II.
Donate and keep us afloat
New Releases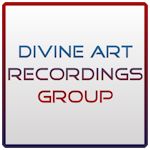 Click to see New Releases
Get 10% off using code musicweb10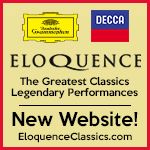 Recordings of the Month
September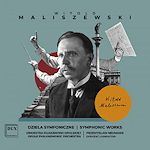 Witold MALISZEWSKI
Symphonic Works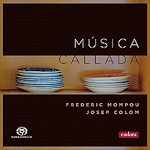 Frederico Mompou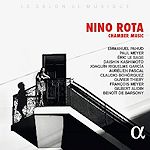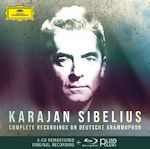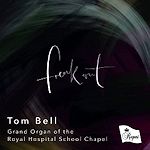 Extraordinary Music for Organ
August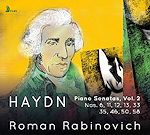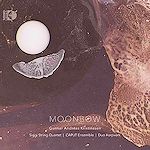 Gunnar Kristinsson Moonbow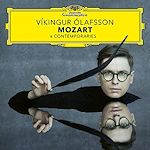 Mozart and Contemporaries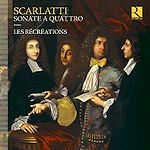 Scarlatttis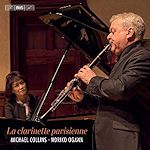 La clarinette Parisienne