WHOM THE GODS LOVE
Richard Farrell
(born, Wellington, New Zealand, 1926: died, Arundel, Sussex, England, 1958)
by Peter Mechen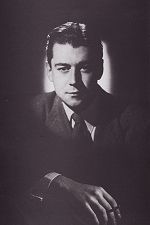 Instead of celebrating during 2006 New Zealand-born pianist Richard Farrell's 80th birthday, and a career as one of his era's most acclaimed musicians, the world has had to wait until 2008 for a more sober anniversary. Fifty years ago, fate took a hand on the night of 27 May 1958, on a country road near Arundel, Sussex, when a car unaccountably left the road and hit a tree, killing all three of the vehicle's occupants. One of the passengers in the car was Richard Farrell.
During the 1950s a number of prodigiously talented young musicians prematurely lost their lives - among them pianists Dinu Lipatti and William Kapell, conductors Guido Cantelli and Ataulfo Argenta, horn-player Dennis Brain and singer Kathleen Ferrier. In such company the name of Richard Farrell might seem out of place at present, but his close friendship with William Kapell bears examination. In 1945, on a tour of Australia, Kapell heard Farrell play in Sydney and immediately contacted his teacher, the renowned Olga Samaroff at the famous Juilliard School of Music in New York, with a view to getting Farrell into her piano class. The incident indicates the extent to which Farrell's talent made an impression upon a colleague considered by many to be stamped with greatness at the time of his own tragic death - Kapell, like Farrell who was five years his junior, was killed at the age of thirty-one. Kapell had actually already heard about Farrell from none other than Eugene Ormandy, maestro of the Philadelphia Orchestra, who had heard the young New Zealander play on an earlier visit to Australia.
Madame Samaroff - Juilliard's most respected piano pedagogue, with students in her class of the likes of Kapell, Rosalyn Tureck, Eugene List and Alexis Weissenberg - was thus persuaded to accept an unknown into this elite group without audition and well past the closing date for such an acceptance. Undoubtedly the impression Farrell made upon Kapell must have been phenomenal. And in the short while Farrell was with Samaroff - she died just two years after Farrell became her pupil - he seemed to fulfil much of that promise. In fact, Samaroff was said to have remarked that Farrell was the best pupil she ever had, though the idea of a pupil fulfilling the aspirations of a teacher as a measure of artistic achievement might have more validity for some than for others.
The youngster made the most of his early opportunities. Within a year of joining Samaroff's class, and prompted by the encouragement and continuing friendship of Kapell, Farrell received a contract with Columbia Artists. This organization sent promising young musicians on contractual tours of American cities. The youngsters cut their performers' teeth playing up to six concerts a week as part of a highly-regarded "Community Concerts" regime. In 1948 Farrell made the first of a number of return visits to New Zealand, playing on this occasion a breathtaking range of repertoire which included music from Bach to Copland, and substantial works such as the "Appassionata" and E-flat Major Op.7 Sonatas by Beethoven, the Chopin B Minor Sonata, the Schumann C-Major Fantasia, the Prokofiev Seventh Sonata, and the 1941 Copland Sonata, as well as the Hindemith Sonata No.2, plus two concertos, the Beethoven G Major and the Tchaikovsky B flat Minor.
Back in the United States later that same year Farrell made his Carnegie Hall debut, an occasion which drew forth notices of praise from the normally hard-bitten New York critics. An example was that which appeared in the Herald-Tribune: "Among his qualities is a real connection with music as a living value." Another tribute came from the flamboyant Artur Rubinstein, who declared Farrell, along with himself and William Kapell, to be "one of only three pianists in the world" – a tongue-in-cheek, but nevertheless significant reference.
How many young artists have experienced short-lived fame in the wake of the initial excitement of their first appearances, followed by relative obscurity? Given that Farrell's piano playing appeared to receive the kind of instant acclaim which greets many a rising talent in the world of music, there was a chance that the young man's impact might not have lasted. That this didn't happen with Farrell is demonstrated by the regularity with which his subsequent appearances, on both sides of the Atlantic, as well as in New Zealand and Australia, inspired "rave" notices. In 1950, two years after his Carnegie Hall debut, his playing brought forth comments such as "a highly gifted pianist " (London Times), "an enviable, natural-seeming command of the keyboard" (London Daily Telegraph), "….mastery of the piano" (New York Times), and "…both virtuosity and brilliance of sound" (New York Herald Tribune). A Royal Festival Hall programme of a 1953 concert in which he appeared with George Weldon and the Philharmonia Orchestra, described Farrell as the "world-renowned pianist", and the programme of a 1954 Royal Albert Hall concert, in which Farrell played the Rachmaninov Third Piano Concerto with (surprisingly) Sir Thomas Beecham and his Royal Philharmonic, spoke of "The Return of the Distinguished New Zealand Pianist". Farrell had recently toured Australia and also appeared at a Royal Concert in New Zealand before the young Queen Elizabeth.
Just as revealing is the wording of a 1954 Melbourne subscription concerts brochure, advertised Farrell's scheduled appearance in the series: - "He (Farrell) has been in demand for recitals on BBC Television, besides playing with leading British orchestras, including the Philharmonia and the Halle. His recitals in The Hague and Amsterdam last year (1953) were so successful that he has been invited for a further tour of Holland. A Festival Hall appearance with (Walter) Susskind last year led to a recording contract." It was obviously a career that was in full swing, although Farrell never lost an opportunity to come back to his New Zealand homeland and give concerts, to predictably rapturous public acclaim. As the singer Frances Alda had also done, many years before him, Farrell always insisted upon calling himself a New Zealander, despite spending a good deal of his young years in Sydney.
In 1956 he made what was to be his last tour of New Zealand. By this time he was tackling some of the mountain-peaks of the pianistic repertoire in his programmes - things like the Brahms F Minor Sonata and the "Handel" Variations, Ravel's "Gaspard de la Nuit", Chopin's Op.10 Etudes, and some Liszt transcriptions and paraphrases. As well, with the New Zealand National Orchestra, whose work with conductor James Robertson he praised, he played the "Emperor", and the Ravel Left-Hand Concerto.
That same year Farrell had commenced what seemed a highly promising recording career in England with Pye Records, beginning with a coupling of the Grieg and Liszt E-flat concertos in which he was partnered by the Halle Orchestra under George Weldon (Pye CCL 30104). These performances, along with some of the Grieg "Lyric Pieces" from a later LP (Pye CCL 30107), and, on a separate disc, a collection of his Chopin recordings which were first issued on various EPs, had a tantalisingly short life on two EMI Phoenixa CDs in the early 1990s before being deleted - the Grieg/Liszt recording on EMI CDM 7 63778-2, and the Chopin recital (sharing a disc with another pianist who recorded for Pye Records, Iso Elison) on EMI CDM 7 64136-2. To date, no other recordings have commercially appeared since the deletion of those two CDs, while the other LP and EP recordings languish either in private collections or among piles of mostly unwanted second-hand classical vinyl.
A pity, because these recordings contain many beautiful, thought-provoking performances. One of the most challenging is the last recording Farrell made, just a few weeks before his death in 1958, a Rachmaninov recital (Pye CCL 30138) featuring the "Variations on a Theme by Corelli, Op.42", and six of the composer's Preludes, including, (of course!) "the" Prelude (in C-sharp Minor). It's in the playing of the quieter, more lyrical works, such as the D Major Op.23 No.4 and G Major Op.32 No.5 Preludes, that one most readily recognises and warms to the voice of a natural musician, able to create whole vistas of eloquence around an unfailingly singing line. Elsewhere, and especially in sections of the "Corelli" Variations, the performances on first hearing seem determinedly non-bravura (some would say underpowered) – though repeated hearings suggest Farrell was attempting to indicate that the music was about more than virtuoso display.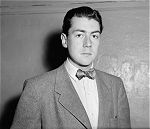 Other studio recordings feature the Grieg G Minor Ballade (coupled with the Lyric Pieces on Pye CCL 30107) – one of the first all-Grieg LP recitals, an issue rapturously received by the critics - two Brahms recitals (Pye CCL 30109 and CCL 30136) and, on various EP discs, collections of music by Chopin and Liszt, as well as pieces by Granados, Debussy, Mendelssohn and Schumann. Along with this comes a small but valuable legacy of broadcast material from various sources, including a performance of the Schumann Piano Quartet which Farrell made in Switzerland with the piano quartet he had formed. It's the only example preserved of his activities as a chamber musician. He had previously performed all of the Beethoven sonatas for violin and piano in London's Wigmore Hall. From New Zealand we have two concerto performances, both, unfortunately, with a couple of bars missing (one suspects misadventure by broadcasting), from separate concerts in Auckland in 1948 - the Tchaikovsky B-flat and the Beethoven G Major, both with Anderson Tyrer and a near-fledgling New Zealand National Orchestra.
Something of the excitement and bravura of Farrell's solo recital appearances can be gleaned from a 1956 2ZB Wellington Sunday Showcase presentation in which the pianist introduces and plays three of Liszt's most famous solo piano works - his operatic transcriptions and paraphrases of the Waltz from Gounod's "Faust" and of Verdi's "Rigoletto", as well as his Sixth Hungarian Rhapsody. Alas, New Zealand has as lamentable a record as any country world-wide regarding the preservation of sound archives - no trace exists of his acclaimed performances of that Everest of the romantic concerto literature, the Rachmaninov D Minor, neither in New Zealand nor elsewhere – which includes a 1954 Royal Albert Hall performance with Beecham of the same concerto, forever lost … unless some far-sighted recording enthusiast of the time has left a tape copy sitting somewhere on an undiscovered shelf!
Conductor James Robertson, who was Farrell's accompanist with the National Orchestra during his last New Zealand tour in 1956, recalled many years later in a commemorative 50th anniversary radio programme, that Farrell didn't seek to publicise himself in any way except through his playing. It's an impression reinforced by the various sound-interviews with and about Farrell from the archives. One gleans an initial picture of a man and musician at ease with himself and his world, someone who was content to let his artistry speak without any showmanship or hype. And Broadcasting Service Concerts Manager Jim Hartstonge, his New Zealand "minder" on his first trip home as a performing artist, spoke of Farrell's natural, ego-free manner making him an easy person to like, with people everywhere going out of their way to do things for him. However, author and musician Laurence Jenkins, presently researching material for a proposed book about Farrell, has suggested that, especially towards the end, there were numerous signs of strain on the young musician. The constant pressure of concert work, the necessity of providing for his parents' continuing needs, and the pianist's indifferent health often brought him to the point of physical exhaustion and gave rise to much mental stress. On his last Australian visit in 1957, Farrell made some recordings for the ABC which elicited a less-than-enthusiastic response, indicating that the playing for whatever reason was not up to his usual impeccable standards. It might have been that Farrell's career as a pianist was no longer bringing him the fulfillment of previous years, to the point that he was looking elsewhere – in fact he had earlier studied conducting at Juilliard with no less a figure than Serge Koussevitsky, and might well have pursued a course taken by a number of such famous instrumentalists who turned to conducting either on a part-time or full-time basis.
Any decision Farrell might have made to forgo the achievements of his soloist's career would have given cause for regret, in view of the extraordinary talent and innate musicianship he had displayed up to the time of his death - though it's arguable he would have brought distinction to whatever musical activity he chose to pursue. But he seemed oblivious to the idea of withdrawing from the musical world for a period of rest and consolidation, as did pianistic colleagues like Van Cliburn and Maurizio Pollini. Sadly, the might-have-beens belong to the mists of conjecture; and Farrell's place in musical history remains resolutely in the realm of his brilliant, though short-lived achievements at the keyboard. What gives cause for alarm is that time and neglect have relegated his memory to near-obscurity – what a tragedy it would be for any group of people to pass over one such whose star had shone so brightly.
Jim Hartstonge, the New Zealand Broadcasting Service's Concert Manager for many years, was Farrell's "minder" on at least two of his recital tours of his homeland, and became a close friend; Farrell actually wanted Hartstonge as his manager, in response to the growing demands of the pianist's international career. Interviewed many years afterwards, Hartstonge recalled meeting Sir Thomas Beecham during the interval of that 1954 Royal Albert Hall concert in which Farrell and Beecham collaborated in the Rachmaninov D Minor concerto, and being told by the venerable maestro that "this young man is going to go right to the top!". Alas, such was not to be – but nevertheless it seems unacceptable to consign what Farrell did manage to achieve in his short life to the oblivion of almost-forgotten things. It has taken the full fifty years following his death for his memory to be at last celebrated with some kind of fitting memorial. This year, New Zealand's most prestigious Piano Competition, the Kerikeri International Competition, has been able to offer for the first time a "Richard Farrell Award" as its first prize, thanks largely to the generosity of a Wellington arts patron. But now, giving the recordings Farrell did leave behind their proper due would be an appropriate way for our age to further encourage his long-awaited and much-needed world-wide rehabilitation as a musician.
Author's note:
My thanks are due to author Laurence Jenkins for his assistance in providing much information regarding Farrell, as well as his permission to draw generally from his various published commemorative articles. Detail regarding Farrell's commercially released Pye recordings was kindly provided upon request by both Rod Hamilton of the British Library Sound Archive, and by Richard Bradburn of EMI Classics, while Rachel Lord at the New Zealand Sound Archive/Nga Taonga Korero was equally helpful regarding recordings of NZ interviews and performances held by the Archive. Most gratifyingly, Atoll Records of New Zealand has announced the forthcoming reissue of all of Farrell's studio recordings, with the first 2-CD instalment due for release before the end of 2008.