Iris Loveridge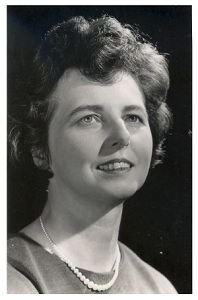 The British pianist Iris (G M) Loveridge, was a Londoner, born on 10 April 1917. She was educated at the Lady Eleanor Holles School in Hampton. In 1934 she attended the Royal College of Music and the following year won the Ada Lewis scholarship to the Royal Academy, securing free tuition with her existing teacher, Welton Hickin. Between 1937 and 1939 the Elsie Horne and Leonard Borwick Prizes came her way while she was refining her art with Cyril Smith and Louis Kentner. In 1939 she entered the lists at the RCM garnering the Marlten-Mayer award from a fund instituted by Sir Robert Mayer to help distinguished young artists.
Her very first public appearance was made when was only eight but her professional concert debut took place in London at the Aeolian Hall on 12 November 1938 when she played Beethoven and Brahms. This had been preceded by earlier BBC broadcast studio recitals. By then she had established a connection and respect within the BBC which continued into Robert Simpson's era in the music department of the Third Programme.
She was a popular artist, much in demand, who played in orchestral concerts all over the UK for Henry Wood – an early encourager - and Barbirolli. Years later she formed a durable duet team as the 'Barbirolli Duo' with Lady Barbirolli, the oboist Evelyn Rothwell (1911-2000). Works from the 1970s include Jacob's Sonata for Oboe and Piano (1972), a Connoisseur Concerts commission for Evelyn Barbirolli and Iris Loveridge. She also worked with the Alberni Quartet. She was a member of the Martin-Hooton-Loveridge trio with her contemporaries the cellist Florence Hooton (well known for championing Frank Bridge's Oration and the Bax Cello Concerto) and Hooton's husband, the violinist David Martin. In the early 1960s they recorded Beethoven's Piano Trio no. 7 in B flat Major on World Record Club T-36. The trio continued active for over a quarter of a century, finally disbanding in 1976. Hooton and Loveridge shared a 1965 mono LP with Loveridge playing the Gordon Jacob piano sonata of which she was the dedicatee and Hooton Jacob's Divertimenti For Solo Cello.
She remained a regular broadcaster and performer well into her senior years. The pianist Donald Ellman recalls taking the role of second piano to her when she was preparing for a concerto appearance, something she continued to do well into her seventies. She played lots of Mozart as well as Tchaikovsky No. 1, Rachmaninov No. 3, the Grieg, Bloch's Concerto Grosso No 1, Falla's Nights in the Gardens of Spain and the Delius Concerto. Her repertoire had always been wide-ranging and adventurous with over fifty concertos, many of them contemporary or 20th century British, some of which she premiered and continued to champion.
After the war, and in the dazzle of New Elizabethan arts enlightenment, she made solo, duet and concert appearances for music clubs, societies and amateur orchestras at town and village halls all over the United Kingdom. She appeared as soloist with the Lerwick Orchestra in the Shetlands in 1955 and her energetic touring continued until the late 1980s. She was President of the Aylesbury Symphony Orchestra, a large amateur orchestra, from 1984 until 1998.
Her name appears in the annals of the wartime National Gallery concerts and at the Wigmore Hall, the Cambridge Theatre, Queen's Hall and Royal Albert Hall Proms. She also gave concerts for the Allied armed forces in Germany in 1944 and 1945. This international connection continued after the war with concert tours on the Continent and in Australasia.
Her style was said to be "brilliantly clear, yet possessed intriguing depths of expression." Quoting from her obituary: "After a recital she gave at the Wigmore Hall in June 1941, The Times wrote: 'Miss Loveridge combined fluency with sensitiveness in her piano solos, and especially in Glazounow's Theme and Variations was her poetic approach appreciated.'" Paul Davis recalls hearing Iris "several times in live performance … I would describe her platform manner as very straightforward - no "airs and graces". This apparent business-like appearance belied the quality of her performance; she possessed ample technique which she employed to go the heart of the music." Another source says that while she had virtuosity to spare, her playing was very much focused on seeking out the inner meaning of the music. She was an involving soloist and was given to addressing her audiences with a few friendly words to introduce each piece she played.
Her musical interests ranged far and wide from Bach to Rubbra but her fach became British music of the period 1920-1960. She was also drawn to the music of Albeniz, Turina and de Falla. In the 1950s she made a special study of the works of these composers. Her other favourites included Prokofiev, Kabalevsky, Khachaturyan, Dohnanyi and Medtner. As late as February 1981 there was a broadcast by her of Medtner's Sonata-Triad and Sonata Romantica. In the 1970s there was also a BBC studio series devoted to Martinů's piano music. She played the complete Etudes and Polkas (three books), complete Puppet Pieces (three books), Eight Preludes, Three Czech Dances, Fables, "The Fifth Day of The Fifth Moon", and the Fantasy and Toccata. Her great friend, the composer and BBC producer Robert Simpson involved her regularly in-studio in unusual and conducive repertoire.
She was much associated with the music of E.J. Moeran. In the 1960s she recorded an anthology of his solo piano pieces on Lyrita LP RCS 3. Years before that she had made a splash with a series of performances of Moeran's Rhapsody No. 3 for piano and orchestra. There were several performances in Manchester and a tape of a broadcast of this work exists but is sadly inaccessible. Moeran considered her performance outstanding and wrote to Walter Legge on 15 September 1944: "I went to Manchester last week and heard the piano and orchestra rhapsody properly for the first time. Iris Loveridge is an excellent intelligent pianist with a first rate technique. She gave the work an exuberance, vitality and brilliance which were painfully lacking before and I have now come to the conclusion that this F sharp rhapsody is a really good effort on my part."
She recorded extensively, particularly contributing to the rise in popularity of Sir Arnold Bax in the 1960s, the decade after his death. There were three Lyrita Recorded Edition LPs: Piano Sonata no. 1, A Hill-tune, Mediterranean, Ceremonial Dance, Water Music, Serpent Dance, Country Tune (RCS 10); Piano Sonata no. 2, Paean, Dream in Exile, What the Minstrel Told Us (RCS 11); Piano Sonata no. 3, Lullaby, O Dame get up and bake your Pies, Winter Waters, In a Vodka Shop, The Maiden with the Daffodil (RCS 12). The tapes were set down for a fourth LP (RCS30) but it was never issued.
Both Edmund Rubbra and Gordon Jacob wrote works for her as did John Wright whose Kaleidoscope Variations she presented in 1960. Her broadcasts in the 1950s included the piano concertos by Harry Isaacs, Rawsthorne (No. 1), Jacob (No. 1) and Doreen Carwithen. She played and broadcast the Jacob piano trio with Hooton and Martin. She gave the first London performance of Antony Hopkins' Piano Sonata No. 3. She also gave what seems to have been the first UK performance of William Schuman's Piano Concerto with BBCSO conducted by Basil Cameron. This took place in September 1947.
There were also commercial recordings for Columbia. The most famous was Palmgren's Evening Whispers (No. 1 of op. 47) which has recently been reissued. This was recorded on 27 November 1946 with Palmgren's op. 28 No. 5 (DX2304). In addition she made Columbia 78s of Mendelssohn's Songs without words opp. 19/1,3; 62/6; 67/4 (DX1880), Chopin opp. 40 and 66 (DX1239) and Granados's Goyescas book 1/1 (DX1456). She also recorded for Argo and their early mono LP (RG89) features Bartók's Sonata for Two Pianos and Percussion with Loveridge performing alongside Wilfrid Parry (piano) and the percussionists Gilbert Webster and Jack Lees, all conducted by Richard Austin.
Ates Orga recalls being on an examining panel of the ABRSM sometime in the 1980s where one of the students in Brighton, a young girl in her early teens doing Grade 8 was comfortably the most remarkable Grade 8 he had ever heard or examined, a phenomenal virtuoso immaculately prepared and taught. "I gave her the maximum allowed marks, a high-octane Distinction in every sense."
Iris was a devoted daughter and was known to return home to Kenton, Middlesex late at night after far-flung provincial concerts to ensure that she was there for her parents in the morning. She married city accountant Harry Morriss in 1966 having met him at a concert she gave for the Music Society of the City Livery Company – of which he was Secretary. Harry died in 1995 which also marked the end of her concert-career. In their later years the couple had lived in Beaconsfield. She was a keen gardener, an excellent cook and a most generous hostess. The gardening was an interest she acquired from Harry who was a keen cultivator of roses.
She died on 6 November 2000, aged 83, with her contribution barely remembered. Her funeral was in Gloucestershire attended by a small band of loyal friends. Iris was survived by a stepson.
Rob Barnett
This could not have been written without the generous contribution of memories and factual material by:-
Terry Barfoot
Peter Craddock
Sandra Craddock
Donald Ellman
Lewis Foreman
Rolf Jordan
Paul Lewis
Christopher J Miles
Ates Orga
Glyn Pursglove
Philip Sear
John Talbot
Raphael Terroni
Jonathan Woolf
I am grateful to all of them and to Dr Len Mullenger. This could not have been written without their open-handed support. RB
====================
Iris Loveridge
A Reminiscence by Peter Craddock, conductor of the Havant Orchestra:-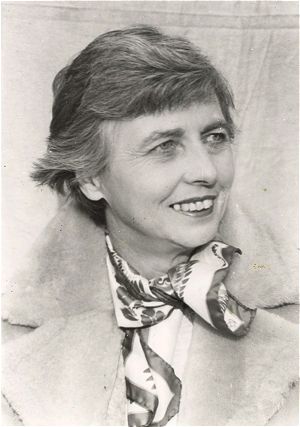 Iris Loveridge was a great favourite with Havant Orchestras and audiences and a delightful soloist to work with. She had a meticulous attention to detail and always wished to involve the orchestra 'as if playing chamber music'. She had an enormous repertoire of over 50 concertos, many of them contemporary or 20th century British works, some of which she premiered and continued to champion afterwards.
She appeared with the Havant Orchestras on nine occasions between 1970 and 1987 always with inspiring performances - whatever the quality of the piano! If ever we had any out-of-the-way repertoire scheduled Iris would be our first consideration as soloist - if she didn't already have it in her repertoire (unlikely) she would learn it up specially. Thus she appeared as soloist in interesting works like Bloch's Concerto Grosso No 1, Falla's Nights in the Garden of Spain and the Delius Concerto. I remember particularly the circumstances involving the latter work. We had hired the orchestral material from Boosey and Hawkes in an edition (currently favoured) by Sir Thomas Beecham. When Iris arrived for rehearsal on the afternoon of the concert we were horrified to discover that she had been working on the original Universal edition, i.e. before Sir Thomas refashioned it with several structural and tempo changes. Totally unfazed, she immediately suggested ways in which we could overcome the disparities and the performance went ahead with typical aplomb.
In the twilight of her career she devoted all her performances to charity, donating her fees to whatever cause the concerts were in aid of. She gave several recitals for us in Havant, without fee, to raise money for the purchase of a Havant Piano.
Iris was always worried about having small hands, but her classical technique and training always triumphed and made her playing look and sound effortless
Whenever she came to play a concerto she would always stay a few days with us and became part of the family - engaging the children in play and the adults with stories of her experiences - always kind reminiscences when involving other musicians.
She will be remembered particularly for her work and involvement with British music and young composers - at a time when she could have graced the concert platforms with a much smaller, popular repertoire.
Peter Craddock