paid for
advertisements

<!- Forgotten to FEb 2023-->
FOGHORN Classics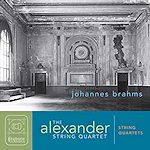 Brahms String Quartets

All Foghorn Reviews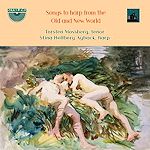 Songs to Harp from
the Old and New World

all Nimbus reviews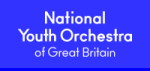 Follow us on Twitter
Editorial Board
MusicWeb International
Founding Editor
Rob Barnett
Editor in Chief
John Quinn
Contributing Editor
Ralph Moore
Webmaster
David Barker
Postmaster
Jonathan Woolf
MusicWeb Founder
Len Mullenger
Availability - see end of review

Ruth Posselt: American Violinist


Ernest BLOCH

(1880-1959)
Baal Shem (1923) [15:26]
Ruth Posselt (violin, all)
Florida State Chamber Orchestra/Richard Burgin, recorded live October 1967


Edward Burlingame HILL

(1872-1960)
Violin Concerto Op.38 (1933 revised 1934 and 1937) [23:16]
Boston Symphony Orchestra/Serge Koussevitzky, recorded live at the world premiere, Boston Symphony Hall, November 1938


Paul HINDEMITH

(1895-1963)
Violin Sonata in E [9:52]


Heitor VILLA-LOBOS

(1887-1959)
Première Sonate-Fantasie [8:37]


Serge PROKOFIEV

(1891-1953)
Five Melodies Opus 35b (1925) [12:53]


Enrique Fernandez ARBOS

(1863-1939)
Tango Op.6 No.3 [8:23]
Allan Sly (piano) from the Album of Twentieth Century Violin Music Academy LP


Aram KHACHATURIAN

(1903-1978)
Violin Concerto in D minor (1940) [37:00]
Boston Symphony Orchestra/Richard Burgin, recorded live at Boston Symphony Hall, October 1955


Paul HINDEMITH

(1895-1963)
Violin Concerto (1939) [29:42]
Harvard-Radcliff Orchestra/Russell Stanger, recorded live March 1951


Pyotr Ilyich TCHAIKOVSKY

(1840-1893)
Violin Concerto in D major Op.35 (1878) [34:52]
Springfield Symphony Orchestra/Richard Burgin, recorded live May 1944


Samuel BARBER

(1910-1981)
Violin Concerto Op.14 (1939) [25:22]
Boston Symphony Orchestra/Richard Burgin, recorded live April 1962
Interview Excerpt with Ruth Posselt at Florida State University, April 1969 [6:12]
WEST HILL RADIO ARCHIVES WHRA6016 [3 CDs: 78:42 + 72:56 + 60:28]


Ruth Posselt was born in Massachusetts in 1911. She made her debut in Boston at the age of six, afterwards studying with Emmanuel Ondricek, the Czech teacher. Her recital debuts at Carnegie Hall and Symphony Hall, Boston were followed by a concerto debut in 1928 under Walter Damrosch playing the Tchaikovsky. Studies were completed in Paris with Thibaud and she gave frequent tours throughout Europe and America in the 1930s. Boston though was her home and her husband was Richard Burgin, famed concertmaster and latterly assistant conductor of the Boston Symphony. Her last European tour was in 1949 and thereafter she confined her activities – playing and teaching - to her native soil. Ruth Posselt died in February 2007 in Florida.

She recorded though not extensively which makes this three-disc memorial edition from West Hill Radio Archives so valuable. With the exception of the piano-accompanied set with Allan Sly, originally issued on the Album of Twentieth Century Violin Music Academy LP, all the items are live archive performances.

The Bloch is in rather muffly sound for 1967 but this straightforward, unemotive reading – with a few discreet portamentos – will do nicely. The centrepiece of the first disc is the world premiere of Edward Burlingame Hill's Concerto with the Boston Symphony and Koussevitzky in 1938. It's a clean-limbed work, lyrical with brassy climaxes and some slow evocative-luscious sections; approachable, sweetly lyric in the slow movement with a certain late Impressionistic impress. There are some cod baroque feints in the finale. Posselt plays immaculately throughout. The commercial recording with Sly is contained in this first disc. Posselt was an avowed advocate of Hindemith and he reciprocated the admiration; the Sonata in E may be recorded boxily, as all these sides were, but it reveals her unflappable intellectual instincts and refined playing. The Villa Lobos unfortunately blasts a bit in fortes but no matter – we can hear her range of tone colours even despite this. Her Prokofiev is modest but the Arbos Tango – rare stuff – was one of her signature pieces and this, along with the Prokofiev, was played at her funeral.

The second disc starts with the Khachaturian Concerto in a performance given with the Boston Symphony and Burgin in 1955. We can hear her husky tone at its more warmly communicative in the second subject of the first movement. Throughout in fact she plays with vital, energising, technically eloquent control. It's true that her vibrato can be rather one-dimensional but compensation comes from her razor sharp reflexes. The companion concerto is Hindemith's. As could be anticipated from her performance of the E minor sonata she is effortlessly attuned to Hindemith's vocabulary. The Harvard-Radcliff orchestra is conducted by Russell Stanger in 1951. She has the work thoroughly under her fingers by now, having "stolen" it from her husband, Burgin, the man who had given the work its American premiere in April 1940. Posselt was Hindemith's leading violin exponent in America and she played his concerto regularly, the last time in 1971. Purity and eloquence are the hallmarks of her playing, not showy tonal breadth.

In the 1969 interview contained in the second disc, which is six minutes in length, Posselt talks principally about the works and composers with which she has been most associated. She gave the first performance, it's sometimes forgotten, of Copland's Violin Sonata with the composer as pianist and of Piston's First Concerto, which was also dedicated to her. When she says she gave the first performance of the Barber, a traversal of which is on disc three, I assume she means the revised 1949 version or the first Boston performance.

She first played the Tchaikovsky at that concerto debut in 1928 and she played it thirty times during her career. Burgin is once again on the rostrum conducting the Springfield Symphony Orchestra in wartime. It does hang fire in places and once or twice Posselt's intonation frays but the slow movement is expressively played, her finger position changes subtle and attractive. The end of the finale is a bit messy but the audience is explosively enthusiastic. Finally there is the Barber. She had given the first Boston performance in 1941, the year after Spalding had premiered it. She also premiered the revised version in January 1949 with Koussevitzky in Boston. In terms of tempo she sides more with Louis Kaufman than Isaac Stern – the former quite slow in the first movement, the latter brisk. I prefer the Stern approach as it affords more contrast between the first two movements. But this is an affectionately moulded and highly sympathetic, warmly contoured reading. Throughout her affinity is rock solid, her vibrato broadening triumphantly in the second movement. The finale is vivacious. A really splendid performance from an exceptional exponent of the American violin school.  

This is the kind of set I admire and the dedication involved in its compilation and presentation should not be underestimated. There are helpful biographical and performance details and fine photographs. Posselt was an important figure in America's music-making life and if she never quite reached the ranks of the elite the works written for her, or promoted or premiered by her, were, as this set shows, hardly insignificant. She was a splendid, proselytising musician and this salute will be welcomed by her admirers everywhere.

Jonathan Woolf

Note
At time of publication of this review, the availability of this disc was very limited. Crotchet usually sells this label, so if you are interested, you should check with them.


Donate and keep us afloat
New Releases
<!- Bridge end Sept 2022 -->


<!- cpo end Sept 2022 --> all cpo reviews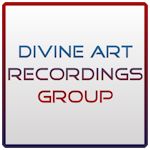 Click to see New Releases
Get 10% off using code musicweb10
All Divine Art reviews