paid for
advertisements

<!- Forgotten to FEb 2023-->
FOGHORN Classics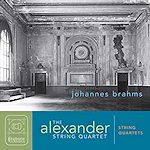 Brahms String Quartets

All Foghorn Reviews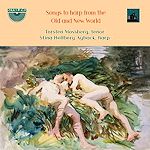 Songs to Harp from
the Old and New World

all Nimbus reviews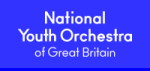 Follow us on Twitter
Editorial Board
MusicWeb International
Founding Editor
Rob Barnett
Editor in Chief
John Quinn
Contributing Editor
Ralph Moore
Webmaster
David Barker
Postmaster
Jonathan Woolf
MusicWeb Founder
Len Mullenger
alternatively
Classicsonline AmazonUK AmazonUS

Edgard VARÈSE

(1883-1965)
Orchestral Works - Volume 2
1. Amériques  (original version 1921) [23:55]
2. Ecuatorial (1932-34) [10:27]
3. Nocturnal (1961) [9:24]
4. Dance for Burgess (1949) [1:44]
5. Tuning Up (1947; completed by Chou Wen-chung) [4:50]
6. Hyperprism (1922-23) [3:48]
7. Un grand sommeil noir (1906) [2:59]
8. Density 21.5 (1936) [4:43]
9. Ionisation (1929-31) [5:24]
Elizabeth Watts (soprano; 3 & 7)
Maria Grochowska (flute; 8)
Thomas Bloch (ondes martenot; 2)
Men's Voices of Camerata Silesia (2 & 3)
Christopher Lyndon-Gee (piano; 7)
Polish National Radio Symphony Orchestra/Christopher Lyndon-Gee (1-6, 9)
rec. September, November 2005, Grzegorz Fitelberg Hall, Katowice, Poland.
Texts and translations provided
NAXOS 8.557882 [67:14]


Varèse is a key figure in twentieth century music. Not only is he known as the 'father of electronic music' he also met and received support from the likes of Debussy, Busoni and Richard Strauss. Among writers and artists he earned the admiration of Pablo Picasso, Romain Rolland and Karl Muck.

Clearly a musical renegade from the outset Varèse was reputed to have said to Saint-Saëns: 'I have no desire to become a powdered wig like you.' Far from being the kiss of death such remarks only seem to have enhanced his reputation as an enfant terrible in French musical circles. And his modernity is amply reflected in his fascination with the evolving world of science and new musical instruments, such as the theremin

As technology developed Varèse embraced electronic sounds, most famously in his Poème electronique, written for the Philips pavilion at the 1958 Brussels World Fair. I heard a realisation of that on LP in the 1970s and was won over by its mixture of the bold and the bizarre. What an extraordinary experience that must have been, to walk through Le Corbusier's labyrinthine structure enveloped by electronic sounds from 400 strategically placed speakers.

Varèse has fared quite well on disc, with Pierre Boulez recording some pieces for CBS (now Sony Classical) and, more recently, for DG. Devotees will probably have the award-winning set from Riccardo Chailly and the Royal Concertgebouw (Decca 475 4872), although Kent Nagano's not-quite-complete French survey on Erato's Apex label (2564 62087-2)  is well worth sampling too.

British-born conductor/composer Christopher Lyndon-Gee is new to me but he has an established track record with 20th-century music, having worked with some notable musicians, including Leonard Bernstein and Bruno Maderna. His first Varèse disc (Naxos 8.554820) has been well received and it looks like this project will be a winner. But how does it compare with the Chailly and Nagano sets?

There is some debate about when Varèse started work on Amériques but it's likely he began it before his first trip to the USA in 1915. In any event it's his 'New World' symphony, written for a mammoth orchestra of around 155 players. Nagano opts for the slimmed-down 1927 version, whereas Lyndon-Gee and Chailly revert to the more revelatory original.

Lyndon-Gee's Amériques is clear and bright, perhaps too much so, Nagano's much warmer and more resonant. I prefer the latter because it treats the work as an extended symphonic movement, whereas Lyndon-Gee's reading is apt to sound like a series of discrete sound 'episodes'. Also, the Erato/Apex acoustic creates a much more interesting and colourful sound palette, with percussive detail and wailing sirens very well recorded. Of course Nagano's is the revised version, so the comparison isn't strictly valid, but still I find his performance much more compelling.

Varèse attended the controversial premiers of Stravinsky's Le Sacre du Printemps in 1913 and some of the rhythmic ideas in Amériques can surely be traced back to that most atavistic of scores; just sample the passage beginning at 3:00 and you'll hear the startling similarities. For all its raw energy the Naxos  recording is too fierce for my tastes and some of the instruments, such as the lion's roar, sound too much like effects from Godzilla or Alien v Predator. Still, those percussion-led glissandi at 19:00 are terrifying and the sffff climax will earn you an ASBO, so play it with caution.

Neither recording is in the same league as Chailly's. Apart from the collaboration and support of Varèse scholar and expert Chou Wen-chung, Chailly's set also offers a superb recording and a deeply committed performance from a top-notch band. The detail and weight are astonishing – those eruptions and cascades in Amériques simply seismic – and there's a real sense of something new and revolutionary unfolding here. As with Nagano, Chailly gives the music structure and coherence, scoring over Lyndon-Gee in terms of integration and refinement as well. This is the kind of music that can all too easily become a wall of sound, as it does under Lyndon-Gee, and most listeners will surely be grateful for the more natural, three-dimensional Erato/Apex and Decca recordings.

For all its primitivism Amériques has a rival in Ecuatorial, inspired by a sacred Mayan text called Popol Vuh. Varèse calls for men's voices and a variety of singing styles, including humming, mumbling and Sprechstimme. He also wanted the Russsian inventor Léon Thérémin to provide him with a modified instrument with a range three octaves higher than the highest note of a piccolo. Unfortunately this project never materialised, so Varèse substituted two ondes martenots instead.

Under Lyndon-Gee the sinuous sound of the ondes and the interjections of the Silesian basses make for a potent brew, made even more hallucinogenic by the bright, forward sound. Once again Nagano's is a more penetrating and cohesive performance. He and Chailly also use a solo bass instead of a chorus, which gives the score a more personal, human dimension. Nagano's ondes are pretty impressive but even more so are the two hybrid ondes/theremins provided for Chailly. In the latter the disembodied sound of these instruments, the bass incantations and the scarifying percussion create a unique mix of colours and timbres. It's less driven than Lyndon-Gee's performance but it's none the worse for that.

It's clear at this point that we have three very different approaches to these scores; Lyndon-Gee is unashamedly up front, aggressive even, and he doesn't uncover the details that Nagano and Chailly's more meticulous readings do. Of course it depends what you want from this music, but it strikes me that Nagano and Chailly offer a more rounded view of Varèse's art.

Nocturnal must surely qualify as one of the strangest of Varèse's strange works. Left unfinished on the composer's death and completed by Chou Wen-chung, this work calls for nonsense syllables from the men's chorus and a soprano who sings phrases and extracts from Anaïs Nin's The House of Incest, about a daughter who is raped by her father and takes revenge on him as an adult. It's a bizarre juxtaposition of ideas and something that only Varèse could hope to pull off. As it was the 1961 premiere under Robert Craft was a difficult, piecemeal affair. In terms of its sound world it's darker, sparer and more chamber-like in its scoring. Both Elizabeth Watts on Naxos and Phyllis Bryn-Julson on Erato/Apex do the best they can with these vocal off-cuts but for once Lyndon-Gee makes a better case for this work than Nagano does.

In contrast Sarah Leonard and the Men of the Prague Philharmonic are altogether more intense and incisive, Chailly drawing vivid playing from his orchestra. There's an extraordinary fusion of voices and music that is most telling, Leonard's steady soprano creating a real frisson of excitement. Despite the work's fragmented structure Chailly alone gives it narrative strength. Not the composer's finest hour, perhaps, but I doubt you'll hear a more persuasive performance than this.

Dance for Burgess, was originally intended as a cinematic montage of music and dance for Burgess Meredith, but when that project fell through Meredith persuaded Varèse to provide a piece for a musical called Happy as Larry that closed after just one performance. This item isn't included on Nagano's survey so it's left to Lyndon-Gee and Chailly to slug it out. Oddly for music of this nature Chailly gives it a hint of danceability, jauntiness even, that Lyndon-Gee doesn't quite manage. Not exactly a hummable Broadway hit but a piquant little number nonetheless.

The self-explanatory Tuning Up, also missing from Nagano's set, is given a typically bright performance by Lyndon-Gee and his Polish forces. It's an odd piece, a parody of an orchestra tuning up and intended for use in a 1947 film called Carnegie Hall. In the event – and much to Varèse's irritation – this 'serious' piece was treated as a bit of slapstick. Lyndon-Gee plays it tongue in cheek – or so it seems – but Chailly, ever the straight man, gives a more sober, committed performance of the kind Varèse might have envisaged. As ever, the Decca acoustic is much warmer and more atmospheric than the fatiguing, rather one-dimensional, Naxos one.

That said, Lyndon-Gee certainly grabs your attention with an orchestral earthquake at the start of Hyperprism, for strings, nine wind instruments and percussion. The brass and squealing flutes are very prominent but then that's typical of Lyndon-Gee's approach throughout. Still, one can't deny it's arresting stuff; indeed, it makes Nagano sound rather dull and diffuse by comparison, although the latter does bring out the score's more unusual colours. Chailly strikes a sensible balance between dynamics and detail; the opening is weighty but doesn't register too high on the Richter scale, and the projection of flutes and percussion is more lifelike, not to mention easier on the ear.

The bright Naxos sound is also a problem in Un grand sommeil noir, the only one of Varèse's early works to survive. A Verlaine setting for soprano and piano it makes a striking contrast with the other works on this disc, such is its outward simplicity and inner feeling. Elizabeth Watts sings eloquently enough but her voice has a razored edge at times. And although Lyndon-Gee's piano is more naturally recorded this makes for uncomfortable listening. Chailly has a more subtle and sensitive singer in Mireille Delunsch, but his version isn't strictly comparable as it uses a specially commissioned – surprisingly subtle – orchestration.

Towards the end of my marathon listening session I came to dread the Naxos disc, so I was pleasantly surprised by the warmth and character of Maria Grochowska's flute playing in Density 21.5. Written for the platinum flute of French flautist Georges Barrère it's a rather lovely work, haunting and plaintive by turns. I did rather enjoy Grochowska's performance, although Nagano's flautist, Philippe Pierlot, is less 'breathy' and more virtuosic. Chailly's flautist, Jacques Zoon, is the purest of the three, with an otherworldly tone that is very appealing indeed.

The final item on the disc, Ionisation, is written for 13 percussion instruments, its rhythmic cells combining horizontally and vertically to create a three-dimensional musical structure. It's as motoric as this composer gets, the last 17 bars a long 'fade' to bells, tam-tam and suspended cymbal. Lyndon-Gee's performance is one of his best, crisp, detailed and dynamically well calibrated. Nagano is rhythmically less propulsive but makes up for that by highlighting the work's different sonorities. As usual, Chailly strikes a good balance between detail and momentum, the subatomic flares superbly realised.

Lyndon-Gee just isn't competitive when pitted against Nagano and Chailly. His recording is a major drawback because it overemphasises the sheer brutishness of Varèse's work without revealing its many subtleties. With the possible exception of Density 21.5 and Ionisation this disc must yield to the competition is almost every way. Indeed, if I had to choose a single Varèse collection for my desert island it would be Chailly's; the sound is some of Decca's best, the readings are imaginative and the exhaustive liner-notes are provided by Chou Wen-chung himself. It's also the most complete survey so far, and as a twofer – the original set I own is no longer available – it's very competitively priced too.

Dan Morgan


Note from Paul Serotsky

Both Dan Morgan and Carla Rees, in their reviews of Vol. 2 of the Naxos series of Varese orchestral works, make the same small but significant error (possibly copied from the CD booklet?). "Ionisation" is not for 13 percussion (instruments), but for 37 percussion played by 13 percussionists.

Incidentally, what a superb little piece it is - and all the more so because Varese did not rest content with a mere rhapsody of "sound effects", but cast it in what amounts to an "atonal" sonata form. Now, that's what I call "neat"!







Donate and keep us afloat
New Releases
<!- Bridge end Sept 2022 -->


<!- cpo end Sept 2022 --> all cpo reviews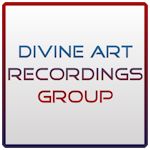 Click to see New Releases
Get 10% off using code musicweb10
All Divine Art reviews