paid for
advertisements

<!- Forgotten to FEb 2023-->
---
100th birthday of Mieczyslaw Weinberg on December 8, 2019.
Renate Eggbrecht has recorded all 3 violin Sonatas
All Troubadisc reviews
FOGHORN Classics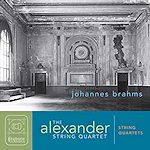 Brahms String Quartets

All Foghorn Reviews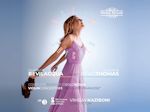 Clarissa Bevilacqua plays
Augusta Read Thomas
all Nimbus reviews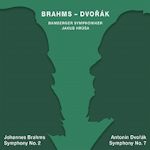 Brahms 2 Dvorak 7
all tudor reviews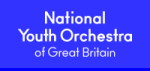 Follow us on Twitter
Editorial Board
MusicWeb International
Founding Editor
Rob Barnett
Editor in Chief
John Quinn
Contributing Editor
Ralph Moore
Webmaster
David Barker
Postmaster
Jonathan Woolf
MusicWeb Founder
Len Mullenger
Discs for review may be sent to:
Jonathan Woolf
76 Lushes Road
Loughton
Essex IG10 3QB
United Kingdom

jonathan_woolf@yahoo.co.uk
---
alternatively Crotchet AmazonUK AmazonUS

Dmitri SHOSTAKOVICH

(1906-1975)
Symphony No.15 op.141 (1971) [42:38]


Boris TCHAIKOVSKY

(1925-1996)
Theme and Eight Variations for Orchestra (1973) [18:12]
Dresden Staatskapelle/Kyrill Kondrashin
rec. live, Radio GDR, Kulturpalast, Dresden, 23 January 1974
Edition Staatskapelle v.15
HÄNSSLER PROFIL PH06065 [60:50]


Vying for a spot in the mainstream limelight, "Profil – Edition Günter Hänssler" has been issuing more and more CDs from old German radio tapes. Especially and immensely impressive are some of the more recent performances of the Staatskapelle Dresden like Bernard Haitink's Bruckner 6 and a Mahler 9 with Giuseppe Sinopoli. This recording of Shostakovich's 15th Symphony with Kyrill Kondrashin joins the list.

On 23 January 1974 – just a little over a year before Shostakovich died – Kondrashin conducted his favorite German orchestra in a concert celebrating the 425th anniversary of the orchestra, the 50th anniversary of the christening of St. Petersburg as Leningrad, and the 30th anniversary of the breaking of the German siege of Leningrad.

The latest and last symphony of the great composer from St. Petersburg made a logical choice but it wouldn't have escaped Kondrashin, or the Dresden audience, that it is uniquely unsuited to venerate the Soviet — or any communist — regime. After vocal symphonies 13 and 14, Shostakovich, fatally ill and well aware of it, returned to the almost classical form of the symphony.

In the essay that accompanied the recording of Maxim Shostakovich - said to be the best performance of Shostakovich's son on record but to my knowledge not available on CD - Shostakovich spoke of the first movement Adagietto as a "toy-shop with plenty of knick-knacks and trinkets – absolutely cheerful". No listener will get away from the first movement without doubting the composer's own words. If it is a toy-shop at all, it's one that sells little tanks, toy-guns, and junior's first water boarding-kit. It's a romp with its share of plink and delicate chirping, but this collection of trivialities amid intensity, with crashing marching bands and ballerinas, sounds like a sugarplum fairy-cum-guerilla fighter. There are moments that remind one of the 2nd and 9th Symphonies, and it's always interrupted by the seemingly random William Tell overture excerpt that all American audiences can identify as the "Lone Ranger" theme.

It's not impossible that Shostakovich knew the Lone Ranger and his heroic deeds - or his appeal to children, which would go with the toy-shop story – but it's more likely the Rossini original that inspired him. And that's telling enough: A story about a man who is coerced to use his skill, archery, in Tell's case, according to the bidding of a despot – who then uses that skill to fight against tyranny. If anything it seems that Shostakovich, in hospital while composing this movement, had dispensed with being subtle in his political statements.

The strange giddiness of the first movement is immediately subdued by the grave brass chorale that opens the dark second movement. Phases of question and answer and the cello's lamenting song lead into trombone and violin statements that are anything but "absolutely cheerful". Trombone glissandi - the ones that enraged Stalin in Lady Macbeth - are employed and eventually the subdued movement wakens and rises slowly to a big orchestral thrashing-about. It's much like the Shostakovich from Symphonies 4, 7, 8, and 11 but with an incredible efficiency of means, almost chamber-like in proportion and scoring.

The little, friendly third movement (Allegretto) has moments that are nearly Haydnesque before the fourth movement takes over with another blatant musical quotation; this time Wagner's 'ensuing death' (or "fate") motif from the Ring, already foreshadowed in the Adagio of the second movement. The yearning opening of Tristan und Isolde also appears several times, completing the atmosphere of resignation and departure. More difficult to hear, if you don't know about them, are references or quotations of a Glinka song, twelve-tone rows ("bourgeois decadence!"), Strauss's Heldenleben (the "adversaries" phrase, third movement), and many others that I will have missed completely. In this fourth, as in the second movement and in so many of his other symphonies, there is the gathering of momentum, the orchestral outbreak, the swoop up … here leading to a Passacaglia. Then the symphony dithers away in a morose mood over ghastly tic-tocs of a clock and a last, faint glimmer of percussive hope.

Especially the Wagner quotations - himself once Hofkapellmeister in Dresden - would not have escaped the sophisticated Dresden audience at this performance, the last with Kondrashin. And what an extraordinary performance it was. It is better in every regard than Kondrashin's earlier recording (Melodiya/Aulos): The playing is finer, indeed flawless. The sound, with a little artificial reverb, is excellent from the GDR's radio-broadcast recording crew. Lasting about 42 minutes, the tempi are marginally more relaxed than in the Moscow recording, but still very much on the fast side which means that no moments are allowed to sag or lumber along. I have not heard the mythical first Maxim Shostakovich performance - and I'm not sure how many of those who sing its praises have, either - but among the interpretations I know (Barshai, Caetani, Haitink, Järvi, Kitajenko, Kondrashin/Moscow, Ormandy, and especially the favorite Sanderling/Cleveland), this one goes to the very top.

The Theme & Eight Variations by Boris Tchaikovsky (not related) was written for this concert and the work is heard in its world premiere. It has only reinforced my curiosity about - and appreciation of - a composer that has long been recommended to me.

Jens F. Laurson

Note - this review was previously published in my blog for Washington radio station WETA 90.9 FM.




Donate and keep us afloat
New Releases


<!- cpo end March 2023 --> all cpo reviews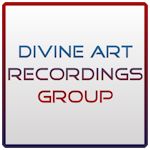 Click to see New Releases
Get 10% off using code musicweb10
All Divine Art reviews
<! apr 12 months Nov 22 - Oct 23 -->
Recordings of the Month
November 2022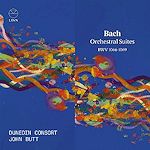 Bach Orchestral Suites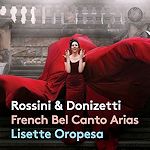 October 2022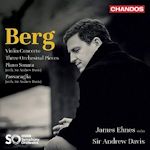 Violin Concerto Elmes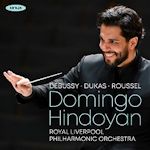 Debussy Jeux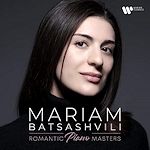 Romantic Piano Masters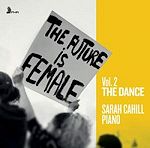 Volume 2 - The Dance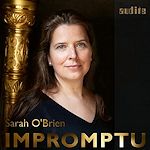 Complete Harp Impromptus