paid for
advertisements


Chopin Edition 17CDs
now available separately
£11 post-free anywhere

---
TROUBADISC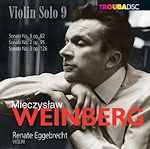 100th birthday of Mieczyslaw Weinberg on December 8, 2019.
Renate Eggbrecht has recorded all 3 violin Sonatas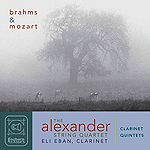 Mozart Brahms
Clarinet Quintets
New Releases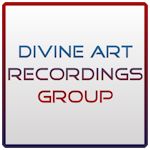 Click to see New Releases
Get 10% off using code musicweb10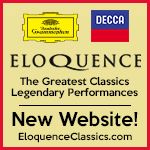 Special offer 50% off
15CDs £83 incl. postage


Follow us on Twitter
Editorial Board
MusicWeb International
Founding Editor
Rob Barnett
Editor in Chief
John Quinn
Seen & Heard
Editor Emeritus
Bill Kenny
MusicWeb Webmaster
David Barker
Postmaster
Jonathan Woolf
MusicWeb Founder
Len Mullenger
---
Johannes BRAHMS

(1833-1897)
Piano Concerto No.1 in D Minor, Op.15 (1854-1858) [50:13]
Intermezzo in E flat major, Op.117 No.1 (1892) [4:51]
Intermezzo in C major, Op. 119 No.3 (1893) [1:42]
Clifford Curzon (piano)
London Symphony Orchestra/George Szell
rec. 1962, 1963. ADD
LONDON 4176412 [56:57]


This recording of Brahms' first piano concerto is rightly acclaimed as a classic.  Soloist, conductor and orchestra are united in their interpretative view of the score, but they are not of one mind.  This is as fierce and combative a reading as you will hear.

Clifford Curzon is in imperious form in this, his third and final commercial recording of the D minor concerto.  His reading of the first and last movements is full of fire.  He punches out his trills in the first movement with more vehemence than anyone else on record, but in the midst of the sand storm he finds oases of wistfulness.  There is exquisite poetry too in the slow movement and in the cadenza of the finale.  There is some untidiness in the more exposed passages in the first and last movements as Curzon cascades through fistfuls of notes, but this matters little – his performance has sweep and ardor enough to banish complaints.

In George Szell he has a perfect sparring partner, whose fat-free conception of Brahms' score is very much in keeping with his own.  Szell and his Clevelanders recorded this concerto with both Fleisher and Serkin, and his approach to the score is consistent in this reading.  His tempi are swift and he demands and gets razor sharp articulation. 

The big difference here is the sound of the orchestra.  In the early to mid 1960s, the London Symphony Orchestra was still in the process of wresting the mantle of London's best band from the Philharmonia.  It was not the polished ensemble that it is today.  It did, however, have a distinctive sound.  The ranks bristled with fantastic wind and brass principals in particular – from Gervase de Peyer on clarinet to Denis Wick on trombone to Barry Tuckwell on French horn – and as a whole it had the air of the cocky up-and-coming ensemble.  Listen to any of their recordings from this period and you will hear what I mean: their recordings of the first two Mahler symphonies with Solti, for example, or their Walton 1 or Shostakovich 5 with Andr้ Previn.  Even when there are rough edges in these performances, their excitement and engagement with the music want for nothing.  So it proves here.  The terrific thwack of the timpani and the ferocious bite of the violins engage you instantly in the drama of this score.  The barking of the horns is a call to battle rather than the hunt.

The overall timing of this performance may seem to indicate that tempi are middle of the road, but this is not the case.  The stormy first movement takes 22:14 – on the quick side of the average but full of marked tempo fluctuations – and the finale flies by at 12:03.  It is in the slow movement that Curzon and Szell really relax their tempo, taking 16:03 where another great poet of the keyboard, Radu Lupu, takes only 13 minutes.

The first of the two intermezzi that follow are played with understated and poetic beauty, and the second is blithe and nicely pointed.

The recorded sound is beginning to show its age, being a little shrill above the stave and a touch dry in the concerto, and veiled in the couplings.  There is also more performance noise than one might expect in the first and last movements of the concerto.  The concerto is certainly due a careful remastering and reissue on Decca's Originals imprint*.  Arkiv have done music-lovers a service by keeping this classic recording available at least until then.

Tim Perry

* I note that this performance was cleaned up for reissue in Decca's now defunct Legends series, where it was generously coupled with Franck's Variations symphoniques and the famous scherzo from Litolff's Concerto symphonique No.4.






Donate and keep us afloat
Recordings of the Month
October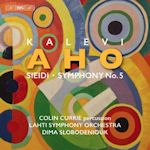 Aho Symphony 5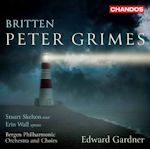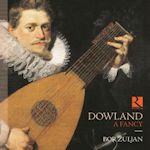 Dowland - A Fancy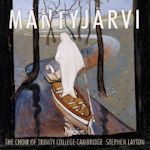 MÄNTYJÄRVI - Choral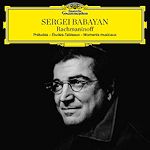 Rachmaninov_ Babayan
September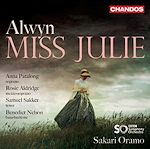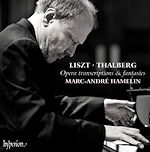 Opera transcriptions & fantasias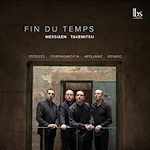 TAKEMITSU MESSIAEN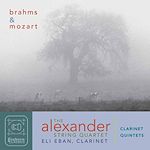 Mozart Brahms
Clarinet Quintets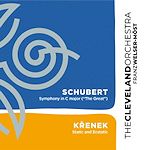 Schubert Symphony 9
August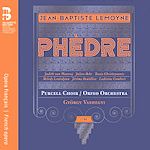 Jean-Baptiste LEMOYNE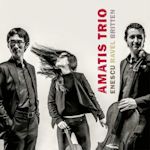 Enescu Ravel Britten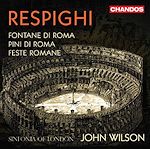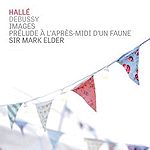 Debussy Images etc.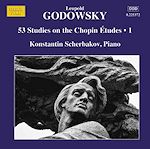 53 Studies on Chopin Études 1
Konstantin Scherbakov (piano)