paid for
advertisements

---
100th birthday of Mieczyslaw Weinberg on December 8, 2019.
Renate Eggbrecht has recorded all 3 violin Sonatas
FOGHORN Classics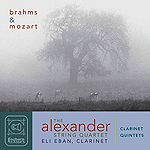 Mozart Brahms
Clarinet Quintets

New Releases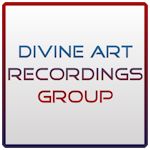 Click to see New Releases
Get 10% off using code musicweb10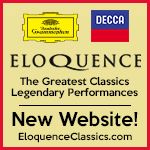 Special offer 50% off
15CDs £83 incl. postage


Follow us on Twitter
Editorial Board
MusicWeb International
Founding Editor
Rob Barnett
Editor in Chief
John Quinn
Seen & Heard
Editor Emeritus
Bill Kenny
MusicWeb Webmaster
David Barker
Postmaster
Jonathan Woolf
MusicWeb Founder
Len Mullenger
---
alternatively
CD: Crotchet

Richard STRAUSS

(1864-1949)
Eine Alpensinfonie (1911-15) [53:03]
Don Juan (1888-89) [17:19]
Royal Concertgebouw  Orchestra/Mariss Jansons
rec. live, Concertgebouw, Amsterdam 19-21, 23 September 2007 (Alpensinfonie); 21, 23 October 2007, 16-17 January 2008 (Don Juan)
RCO LIVE RCO08006 [70:22]

Richard Strauss's Alpine Symphony represents his most elaborate orchestral setting. It employs a huge orchestra with eight horns seated within the orchestra and twelve more offstage, plus thunder and wind machines, cowbells and celesta and organ as well as significantly augmented woodwinds.

His Alpine ascent is a nature lover's guide without any philosophical underpinnings although we know that he was a follower of Nietzsche - as was Delius whose composition, Song of the High Hills, is very similar in tone.

There have been numerous recordings of this inflated but glorious work, notably by Karajan with the Berlin Philharmonic and Antoni Wit on Naxos, but Jansons' reading is spectacular - wonderfully atmospheric and vividly evocative. His Alpine climb is a joyful, life-enhancing experience, embracing the beauty of nature, the traveler uplifted by intimations of magnificent high vistas, and vicariously thrilled by the vivid implications of nature's potential terrors in a hostile environment. The stunning surround-sound is a major contributory factor.

The opening marks a dawning with mistiness implied in the lower orchestra, giving way to brighter figurations as the sun rises preluding a glorious day with perfect weather for the ascent. And so the music progresses, optimistic and heroic as we climb through lower flower-strewn meadows and forests through snow and ice to the summit. Granite-like figures constantly remind us of the grandeur and forbidding nature of the mountain.

Leo Samama's notes, almost a musical travel guide are very helpful. The music is divided into 23 cues for ease of reference with Samama's commentary. I was amused by his parting shot: "Strauss once remarked matter-of-factly. 'I wish to give music as a cow gives milk.'"
 
Don Juan was Richard Strauss's first major success; its fire and passion irresistible. Strauss's view of the Don is unquestionably romantic. Unlike Mozart's questionable figure, this Don Juan is a model for *Errol Flynn, a misunderstood swashbuckling hero, his charms so alluring to women. Strauss's Don Juan, is eternally optimistic, he hops from bed to bed, swaggers from fight to fight in his impossible search for the ideal woman; but each time he is destined to be disappointed. In the end, disillusioned and in despair, he allows himself, we feel, to be bested in his last swordfight.

Jansons' reading underlines all the languor and heady, perfumed atmosphere of the boudoir, the Don's seductions and ultimately his world-weariness and disillusion. The swashbuckling elements are unrestrained and exciting although on occasion, particularly in the early pages, I would have preferred those horn-calls to have been that shade more thrusting and thrilling but this is a minor carp.  There are many fine readings of this symphonic poem. For me the best are from Karajan and, best of all, Reiner's supremely erotic and thrilling 1954 account with his Chicago orchestra.

[*In fact Errol Flynn made a successful self-mocking film The Adventures of Don Juan in 1949 with, by the way, an excellent score by Max Steiner (with other film scores for Errol Flynn on RCA VICTOR GD80912). Also, with film music in mind, readers might be impressed with Victor Young's score for the 1952 M-G-M swashbuckler Scaramouche (based on the novel by Rafael Sabatini) that starred Stewart Granger and Mel Ferrer and included probably the longest and most spectacular sword fight in movie history.  Young's score, recorded on Marco Polo 8.223607 - was a very clever pastiche of Richard Strauss's Don Juan.]
  
A stunning Alpine ascent and a robust and opulent Don Juan. I have a 2009 Recording Of The Year choice already!

Ian Lace

Comment received from Martin Walker


Ian Lace writes: "His Alpine ascent is a nature lover's guide without any philosophical underpinnings although we know that he was a follower of Nietzsche - as was Delius whose composition, Song of the High Hills, is very similar in tone." It may cast a different light on any performance, including this one, to know that in fact the Alpensinfonie does have philosophical - and biographical - underpinnings. It was originally titled "Der Antichrist", referring to Nietzsche's polemic of 1888, representing an attempt to show how in attaining the pure air of the lonely heights of moral autonomy and leaving behind the undergrowth of Christian civilisation man (the Übermensch) must experience the cleansing force of the thunderstorm and other natural forces symbolising the dangers of freedom. The work also has a secret hero, the Swiss painter and passionate mountain climber Karl Stauffer, who committed suicide in Florence in 1891 after his imprisonment for adultery with the wife of a leading Swiss citizen. Strauss decided not to make reference to biographical details in his work, but it is not impossible to feel the ending as a kind of death, a "Freitod" (a free death) as one of the German terms has it - the other term, full of the "Moralinsäure" (moralising acid) hated by Nietzsche, being "Selbstmord" (self-murder, as Hamlet also puts it). Perhaps it is an occasion for a re-appraisal of Strauss to understand his sympathy for Nietzsche's words in the Anti-Christ about "the courage to investigate what is forbidden; the predestination for the labyrinth. An experience made out of seven lonelinesses. New ears for new music" - and further: "One must be practised to live on mountains - to see the pitiful topical chatter of politics and the egotism of peoples far below one. One must have become indifferent, one must never ask whether truth is useful or might even be fatal to oneself."
I found the performance I heard of the Alpine symphony by the Ensemble Modern at a series of Lachenmann concerts in Frankfurt a couple of years ago reflected the daring, the tumult, the final cession of life-spirits without all the jolly nature wonders that programme writers have been eager to plaster over the work and its tragic background.
Donate and keep us afloat
Recordings of the Month
February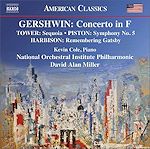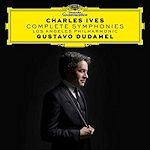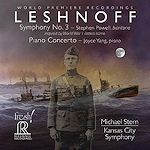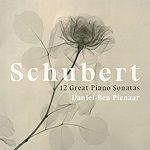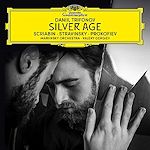 January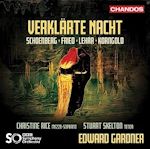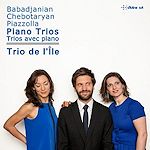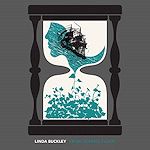 Linda BUCKLEY
From Ocean's Floor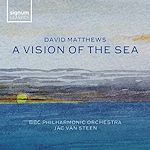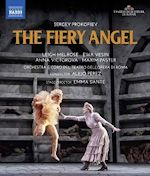 December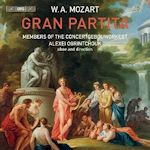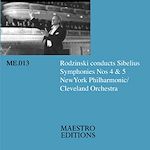 Rodzinski Sibelius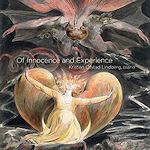 Of Innocence and Experience