paid for
advertisements

<!- Forgotten to FEb 2023-->
FOGHORN Classics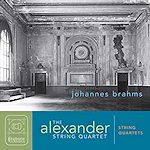 Brahms String Quartets

All Foghorn Reviews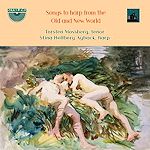 Songs to Harp from
the Old and New World

all Nimbus reviews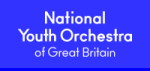 Follow us on Twitter
Editorial Board
MusicWeb International
Founding Editor
Rob Barnett
Editor in Chief
John Quinn
Contributing Editor
Ralph Moore
Webmaster
David Barker
Postmaster
Jonathan Woolf
MusicWeb Founder
Len Mullenger
alternatively
Crotchet AmazonUK AmazonUS

Songs by Great Conductors


Hans von BÜLOW

(1830–1894)
Fünf Lieder op. 5: Freisinn; Der Fichtenbaum;  Wunsch; Nachts; Volkslied
Drei Lieder op. 30: Du bist für mich; Immer fühl ich deine Nähe; Wenn an des Weltmeer's Klippen


Bruno WALTER

(1876–1962)
Drei Lieder nach Joseph v. Eichendorff: Musikantengruß; Der junge Ehemann; Der Soldat
Drei Lieder nach Heine op. 12, Nr. 4–6: Tragödie 1 "Entflieh mit mir";  Tragödie 2 "Es fiel ein Reif "; Tragödie 3 "Auf ihrem Grab"


Clemens KRAUSS

(1893–1954)
Acht Gesänge nach Gedichten von Rainer Maria Rilke: Das war der Tag der weißen Chrysanthemen; Manchmal geschieht es in tiefer Nacht; Gehst du außen die Mauem entlang; Im flachen Land war ein Erwarten; Der Abend ist mein Buch; Und reden sie dir jetzt von Schande;  Wie eine Riesenwunderblume prangt voll Duft die Welt; Herbst: Die Blätter fallen
Petra Lang (soprano)
Michael Volle (baritone)
Adrian Baianu (piano)
rec. 27-28 September 2004 (Volle); 2-4 May 2007 (Lang), Bayerischer Rundfunk Studio 2, Munich.
OEHMS CLASSICS OC808 [58:29]


In the estimable completion of his study of the life of Gustav Mahler (A Life Cut Short, OUP, 2008) Henry-Louis de La Grange devotes one of his appendices (Why did Mahler not Write an Opera?) to a discussion of why Mahler only (basically) wrote songs and symphonies. With respect to the author his argument is a hollow one because in his unfortunately short life Mahler was too busy conducting to spend more than his summer holidays composing. This was long enough for a symphony but too short a time to plan an opera. For most of his life Mahler was in debt and had no wealthy patron, like Wagner in his later years, and, like many us, was resigned to the daily drudgery of a day job. He was not the first and will not be the last conductor/composer. Names of the present and the past that also combined both roles include Leonard Bernstein, Lorin Maazel, Pierre Boulez, Peter Eötvös, Michael Tilson Thomas and Esa-Pekka Salonen. Others such as Benjamin Britten and Thomas Adès are possibly better known as composers than conductors but that duality is still there.

In this fascinating CD forgotten songs composed by three peerless conductors of the nineteenth and twentieth century are brought together for the first time in outstanding performances from Petra Lang, Michael Volle and their impeccable and expressive pianist, Adrian Baianu who was, I understand, the inspiration behind this collection.

At nine years-old Hans von Bülow was a student of Friedrich Wieck: Clara Schumann's father. However his parents later sent him to Leipzig to study law. There he met Franz Liszt, and on hearing some of Richard Wagner's music - specifically, the première of Lohengrin in 1850 - he decided to ignore what his parents wanted him to be and make himself a career in music instead. His first conducting job was in Zürich, on Wagner's recommendation, in 1850. He was ambivalent, to say the least, towards Mahler as a composer but admired him as a conductor. The songs on this CD are his Fünf Lieder that he composed when he was 27 and the Drei Lieder from 1884, a year after Wagner's death, when he was living in Hamburg.

Bruno Walter was himself nine when he made his first public appearance as a pianist. Following a visit to one of Hans von Bülow's concerts in 1889, he then went to Bayreuth in 1891. This confirmed in his mind that he wanted to be a conductor. He was first engaged in 1893 as a coach at the Cologne Opera and made his conducting début there with Lortzing's Waffenschmied. The next year he went to the Hamburg Opera where he worked as an assistant to Gustav Mahler. His songs performed here, with texts by Heinrich Heine, are from his mid-twenties and those to the words of Joseph von Eichendorff date from about a decade later.

Clemens Krauss was born too late to know either Wagner or Mahler neither it seems did he spend much time in Hamburg. He was however championed by – and later a champion of – Richard Strauss. Strauss himself had heard the music of Wagner for the first time in 1874 and this had a deep effect on him. In Berlin he had successful performances of his own compositions with the Meiningen Orchestra conducted by Hans von Bülow. In 1884 he conducted that orchestra himself for the first time. Within a year he was appointed assistant conductor to von Bülow, beating off competition from Mahler! Krauss's Acht Gesänge were first published in 1920 only a couple of years before he was brought to Vienna State Opera by Strauss and Franz Schalk.

This CD had a long gestation period and Michael Volle recorded his songs in 2004, while Petra Lang did hers in 2007, yet the quality of performance and recording is uniformly first class. Throughout the CD Adrian Baianu is always a wonderfully sensitive accompanist. Listen particularly to his trotting accompaniment to the very first song Freisinn and to his subtle introduction to Walter's Tragödie II when you can almost feel the chill of the frost on the flowers. In this same song the authoritative voice of Michael Volle, who is excellent throughout, emotively intones 'sie send vesture, gesture' as the fleeing lovers go to their ruin and die. It will be the most hard-hearted of listener who will not be affected by this simple song.

Petra Lang's use of words is exceptional. Listen to the first of her three von Bülow songs and you can almost hear the gaze of her eyes at 'eggplant' and then 'Erode Lust' sounds potently full of 'earthly desire'. Her incredible vocal range is ideally suited to the Krauss songs where she can reach up to the ecstatically high-lying 'Wicket' ('Eternity') at the end of Und reden sie dir jetzt von Schande and then produce a delicately fluttering 'Schmetterling' ('Butterfly') in the next one, ending with the quiet low notes of 'er Sterben trinkt' ('drinks its death').

It is such a shame that when these conductors were employed in the late-nineteenth/early-twentieth century it was not considered possible also to be a significant composer. These neglected songs will never enter the mainstream repertoire but they deserve to be performed and Adrian Baianu must be congratulated for going some way to preserving these rarities that could so easily be lost forever. The songs of Von Bülow follow in the tradition of Schumann and Brahms - just listen to his charming Volkslied. With Walter's Der Soldat we have something very Mahlerian. Krauss veers from echt-Strauss in Das war der Tag der weißen Chrysanthemen to the almost Alban Berg-like Herbst: Die Blätter fallen. Yet throughout all the songs each great conductor's own creativity shines out.

Jim Pritchard

Note
Petra Lang and Adrian Baianu will give a BBC Radio 3 lunchtime recital on Monday 20 October at Wigmore Hall.



Donate and keep us afloat
New Releases


<!- cpo end March 2023 --> all cpo reviews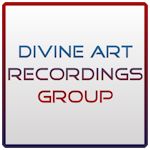 Click to see New Releases
Get 10% off using code musicweb10
All Divine Art reviews
<! apr 12 months Nov 22 - Oct 23 -->