---
Hoffnung Music Festivals 1956,58,61
£15 Post-free world-wide
This is a must for all Hoffnung enthusiasts.
Purchase here see review

Hoffnung - A Last Encore
On 2 CDs lasting 1 hour 45min, this contains all the recordings of Hoffnung preserved in the BBC archives. They include the famous and hilariously funny Bricklayer story. £14 post free world-wide Purchase
---


Tony Palmer: Toward the Unknown Region: Malcom Arnold a Story of Survival
You can buy this DVD from MusicWeb £12.99 post-free

ANTHONY GILBERT – A 70th BIRTHDAY CELEBRATION 16th October 2004 - Would you like to attend?
---
NEW and RECENT ARTICLES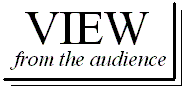 Why "classical" classical music will never die: the artistry and psychology of courtly music from Mozart and Haydn's time Frank Manheim

Kenneth Leighton (1929-88)
New from CDAccord: ACD 127 BACH The Complete Keyboard Concertos
MusicWeb recommended recordings 2004
If you wish to flip between this page and the latest reviews use the button marked "Return to previous page" to get back to here

LATEST CD REVIEWS (last two days)
Recordings of the Month Bargains of the Month

---

Have you signed up for our weekly hyperlinked mailing of all the discs reviewed in the week? [NOTE: For some people these mailings may be rejected as spam unless you put me on your white list. They are large mailings so keep your mailbox clear]

Click here for MUSICWEB Special Offers
John ADAMS (b. 1947) On the Transmigration of Souls Philip Smith, trumpet New York Choral Artists (Joseph Flummerfelt, director) Brooklyn Youth Chorus (Diane Berkun, director) New York Philharmonic Orchestra/Lorin Maazel Recorded at Avery Fisher Hall, Lincoln Center, NYC, 19-24 Sept 2002 NONESUCH 7559 79816-2 [25.03] [NH]

Quintessential Adams, evoking the artistically benevolent spirits of Ives, Whitman, Sibelius and Mahler all bound by a common devotion to humanity and universality. An absolutely essential disc. ... see Full Review

The Secret Bach Johann Sebastian Bach (1685-1750) Chromatic Fantasia and Fugue (Rust version BWV 903A) Hass [12.59] Adagio in G major BWV 968 Hass [3.48] Fugue in G minor (after BWV 1000) Hass [5.38] From the Clavier-büchlein für Wilhelm Friedmann Bach: Allemande in G minor BWV 836 Bodechtal [1.47] Menuet 1 BWV 841 Bodechtal [1.11] Menuet 3 BWV 843 Bodechtal [1.55] Partie diverse sopra il Corale 'O Gott, du frommer Gott' BWV 767 Schmahl [14.56] Partita in A minor after BWV 1004; arranged by Mortensen; Hass [29.30] Christopher Hogwood, clavichords Recorded in Newnham College, Cambridge and Challow Park, Berkshire in 2002 METRONOME MET CD 1056 [71.54] [JF]

A revelation that such a diminutive keyboard instrument as the clavichord can express such power, emotion and expressiveness. ... see Full Review


John FOULDS (1880-1939) Three Mantras from Avatara (1. Of Action and Vision of Terrestrial Avataras; 2. Of Bliss and Vision of Celestial Avataras; 3. Of Will and Vision of Cosmic Avataras) Op. 61b (1930) [26:28] Lyra Celtica - concerto for voice and orchestra Op. 50 (1925) [16:11] Apotheosis (Elegy) - Music Poem No. 4 for violin and orchestra Op. 18 (1907) [11:18] Mirage - Music Poem No. 5 for orchestra Op. 20 (1910) [23:49] SusanBickley (mezzo) Daniel Hope (violin) City of Birmingham SO/Sakari Oramo rec. Symphony Hall, Birmingham, 26-27 Feb 2004. DDD WARNER CLASSICS 2564 61525-2 [78:13] [RB]

Enigmatic but not difficult, lambent, delicate, ecstatic and non-conformist. There is light and air in this man's music as well as lyrical release... see Full Review

Charles IVES (1874-1954) Piano Sonata No. 2, "Concord, Mass., 1840-1860" † [42.54] Samuel BARBER (1910-1981) Piano Sonata, Op. 26 [19.15] Marc-André Hamelin, piano Jamie Martin, flute † Recorded Henry Wood Hall, London on April 5-6, 2004 HYPERION CDA67469 [62:09] [SM]

Hamelin seems more attuned to Ives' sound-world than any other pianist I've heard ... see Full Review

Gustav MAHLER (1860-1911) Symphony No. 2 Resurrection Eteri Gvazava, soprano, Anna Larsson, contralto Orfeón Donostiarra Lucerne Festival Orchestra/Claudio Abbado Claude DEBUSSY (1862-1918) La mer Lucerne Festival Orchestra/Claudio Abbado Recorded live at the Lucerne Festival, Summer 2003 DEUTSCHE GRAMMOPHON 00289 477 5082 [45'01 + 60'29] [MB]

'One is battered to the ground and then raised on angels' wings to the highest heights.' Performances that are second to none ... one of the most remarkable discs of either work ... see Full Review


RECORDING OF THE MONTH Bohuslav MARTINŮ (1890-1959) String Quartet No. 3 (1929) String Quartet No. 4 (1937) String Quartet No. 5 (1938) Emperor String Quartet Recorded at Holy Trinity Church, Wentworth, Yorkshire, August 2002 BIS CD 1389 [61.10] [JW]

Powerful and eloquent performances ... an opportunity to explore the Emperor's abrasively vertical response ... see Full Review

HISTORICAL RECORDING OF THE MONTH Jean SIBELIUS (1865-1957) Symphony No. 2 in D major Op. 43 (1902) [39:35] Antonín DVOŘÁK (1841-1904) Symphony No. 8 in G major Op. 88 (1898) [36:15] BBC Symphony Orchestra (Sibelius) Royal Philharmonic Orchestra (Dvořák) Sir Thomas Beecham Rec. Royal Festival Hall, London, 8 Dec 1954 (Sibelius); 25 Oct 1959 (Dvořák).ADD MONO 20 Bit remastering from the original BBC tapes BBC LEGENDS BBCL 4154-2 [77.09] [RB]

Live versions of Sibelius 2 and Dvořák 8: sensational, thrilling, incandescent. No Sibelius collection is complete without this extraordinary disc ... see Full Review


Robert SIMPSON (1921 – 1997) Symphony No.11 (1990) Variations on atheme by Nielsen (1983) City of London Sinfonia/Matthew Taylor Recorded: St Jude-on-the-Hill, Hampstead, London, December 2003 HYPERION CDA 67500 [54:55] [HC]

This release, appropriately dedicated to the late Ted Perry, is up to Hyperion's best. Performances and production are simply magnificent, so that this splendid disc is warmly and unreservedly recommended. ... see Full Review

Igor STRAVINSKY (1882-1971) Fireworks - Fantasy for Orchestra (1909) [3:57] The Firebird - complete ballet (1910) [41:12] Tango (1940 rev 1953) [3:31] Scherzo à la russe (1944) [3:50] The Song of the Nightingale - symphonic poem (1917) [21:56] London Symphony Orchestra/Antal Dorati Rec. Watford Town Hall 7 June 1959 (Firebird); 22, 24 June 1964 (Nightingale); 27 June 1964 (Fireworks; Scherzo); 7 July 1964 (Tango). ADD
SACD reviewed in CD mode MERCURY LIVING PRESENCE 470 643-2 [76:47] [RB]

One of the greatest recordings. If you have any affection for the Russian tradition or for unbridled voluptuous orchestral extravagance sensationally recorded then this must be on your shopping list. ... see Full Review

RECORDING OF THE MONTH Anna Netrebko - Sempre libera [CH]

Potentially the best soprano news since Caballé. ... see Full Review
---

BARGAIN OF THE MONTH Johann Sebastian BACH (1685-1750)
Goldberg Variations BWV988 [47.19] Gustav Leonhardt - harpsichord
rec 1978, Haarlem, The Netherlands DEUTSCHE HARMONIA MUNDI 82876601462 [47.19] [JL]

Gustav Leonhardt will always remain separate from mere 'other' harpsichordists. This really is sitting at the feet of the master. ... see Full Review

BARGAIN OF THE MONTH Benjamin BRITTEN (1913-1976) Quatre Chansons Françaises, op.posth. (1928)* [12:08] Our Hunting Fathers, op.8 (1936) [28:07] Les Illuminations, op.18 (1939)* [22:21] * Felicity Lott (soprano), Phyllis Bryn-Julson (soprano) English Chamber Orchestra/Steuart Bedford Recorded at Abbey Rd. Studios, London, UK in June/July 1990 (Our Hunting Fathers), and at Henry Wood Hall, London UK in July 1994 (other items) NAXOS 8.557206 [62:38] [GPJ]

These versions are quite fit to take their place alongside the finest available, and all is captured in vivid recordings of the highest standard. It's great to welcome them back into the catalogue. ... see Full Review

Dietrich Buxtehude (1637 -1707) Sacred Cantatas Was frag' ich nach der Welt, BuxWV 104 [7.57] Jesu, meine Freud und Lust, BuxWV 59 [6.47] Sicut Moses, BuxWV 97 [7.55] Passacaglia, BuxWV 161 (arranged for strings by Kevin Mallon) [6.09] Wenn ich, Herr Jesu, habe dich, BuxWV 107 [8.31] In te, Domine, speravi, BuxWV 53 [2.11] Jubilate Domino, BuxWV 64 [9.06] Wie schmeckt es so lieblich und wohl, BuxWV108 [9.55] Matthew White, counter-tenor; Katherine Hill, soprano; Paul Grindlay, bass Arcadia Ensemble/Kevin Mallon Recorded at Grace Church on the Hill, Toronto, Canada, 13-16 May 2002. NAXOS 8.557041 [58.30] [JF]

A real eye opener. All of these works prove that there is much more to Buxtehude than organ music. One of two of these cantatas are true masterpieces and deserves recognition as such. ... see Full Review


Ottorini RESPIGHI (1879-1936) Feste Romane; Fontane di Romana; Pini di Roma Orchestra dell'Accademia Nazionale di Santa Cecilia/Daniele Gatti Recorded 14-16 October 1996 at Auditorio Via della Concilliazione, Rome RCA RED SEAL 82876 60869 2 [65:54] [GPJ]

This is going to take some beating – as to Gatti, sensational, yes, but that's meant as a compliment! ... see Full Review


Camille SAINT-SAËNS (1835-1921) Sonata for violin and piano No. 1, in D minor, op. 75 (1885) Sonata for violin and piano No. 2, in E flat major, op. 102 (1896) Berceuse, op. 38, for violin and piano (1871) Elegie, op. 160, for violin and piano (1920) Elegie, op. 143, for violin and piano (1915) Romance, op. 37, for violin and piano (1871) String Quartet No. 1 in E minor, op. 112 (1899) String Quartet No. 2 in G major, op. 153 (1919) Quatuor Viotti
Olivier Charlier (violin) Jean Hubeau (piano) Recorded in Studio 103, Radio-France, December 1984 (string quartets) and Studio 107, Radio-France, August 1987 (violin and piano works). WARNER CLASSICS APEX 2564 61426-2 [65:20 + 54:34] [MC]

Simply wonderful chamber works superbly performed. This disc would have been strongly recommended at full-price. An indispensable release. ... see Full Review


Igor STRAVINSKY (1882-1971) Perséphone Paul DUKAS (1865-1935) Overture Polyeucte Paul Groves (tenor); Nicole Tibbels (speaker) Cantate Youth Choir; Trinity Boys' Choir BBC Symphony Orchestra and Chorus/Sir Andrew Davis (Stravinsky) and Jan Pascal Tortelier (Dukas) Recorded in the Royal Albert Hall (live) August 10th 2003 WARNER CLASSICS 2564 61548-2 [73:34] [GH]

Beautiful choral writing like nothing I have ever heard in Stravinsky. Its melodic charm seems set in another world, which indeed it is as Persephone lies asleep beside the banks of the Lethe. ... see Full Review

Book Review

David Fanning Shostakovich: String Quartet No. 8 Ashgate, ISBN 0 7546 0699 6
MUSICWEB price £35.00 reduced to £32.50 post free in the UK

György KURTÁG: The Sayings of Péter Bornemisza Op. 7 A "concerto" for soprano and piano Rachel Beckles Willson 2004 188 pp. CD recording included MusicWeb price £35.00 reduced to £32.50 post free in the UK

Paul Maloney Scotland and the Music Hall 1850-1914 Manchester University Press 0 7190 6147 4 Paperback £14.99 2003
---
Detailed listing (last two days)]
[Part 1 New] [Part 2 A-B] [Part 3 C-L]
[Part 4 M-R] [Part 5 S-Z]
[Part 6 Misc A-L] [Part 7 Misc M-Z]
---
---
MusicWeb - The International Web Site Founder: Len Mullenger [UK], Classical Editor: Rob Barnett [UK], Regular Reviewers: Steve Arloff [UK], Guy Aron [Australia], Tony Augarde [UK], Terry Barfoot [UK], Melinda Bargreen [USA], David J. Barker [Australia], Rob Barnett [UK], Nick Barnard [UK], Robert Beattie [UK], Dave Billinge [UK], Peter Bright [UK], Byzantion [UK], Colin Clarke [UK], Dominy Clements [Netherlands], Michael Cookson [UK], Hubert Culot [Belgium], Evan Dickerson [UK], Gavin Dixon [UK], Robert J. Farr [UK], Christopher Fifield [UK], Göran Forsling [Sweden], John France [UK], Patrick Gary [USA], Pierre Giroux [CAN], Paul C. Godfrey [UK], Michael Greenhalgh [UK], William Hedley [France], Gary Higginson [UK], Neil Horner [UK], Robert Hugill UK], David Jennings [UK], Bill Kenny [UK], William S Kreindler [USA], Ian Lace [UK], Em Marshall-Luck [UK], Oleg Ledeniov [USA]Rob Maynard [UK], David A McConnell [USA], Kirk McElhearn [France], Robert McKechnie [UK], Ralph Moore [RMo] [UK], Dan Morgan [UK], Margarida Mota-Bull [UK], Glyn Pursglove [UK], John Quinn [UK], Carla Rees [UK], Brian Reinhart [USA], Donald Satz [USA], Mark Sealey [USA], John Sheppard [UK], George Stacy, Kevin Sutton [USA], Bert Thompson [USA], Simon Thompson [UK], Zane Turner [Australia], Steve Vasta [UK], Johan van Veen [Netherlands], Raymond Walker [UK], Derek Warby [UK], Brian Wilson [UK], Jonathan Woolf [UK] Leslie Wright [USA]. A complete list of contributors can be seen here
---

EXPLORE MUSICWEB INTERNATIONAL


MusicWeb International thank Naxos for the no-strings use of their server to mount the website.

We are grateful to clipart.com for some of the special graphics used on these pages
---
Any opinions expressed in reviews or articles on this site are those of the author and do not necessarily represent the views of the site owner, Len Mullenger or the Editors. Reviewers and authors retain copyright in their work unless it has been paid for or commissioned by the site owner.
Return to Front page