paid for
advertisements

<!- Forgotten to FEb 2023-->
---
100th birthday of Mieczyslaw Weinberg on December 8, 2019.
Renate Eggbrecht has recorded all 3 violin Sonatas
All Troubadisc reviews
FOGHORN Classics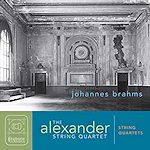 Brahms String Quartets

All Foghorn Reviews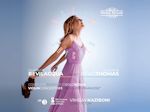 Clarissa Bevilacqua plays
Augusta Read Thomas
all Nimbus reviews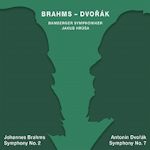 Brahms 2 Dvorak 7
all tudor reviews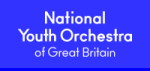 Follow us on Twitter
Editorial Board
MusicWeb International
Founding Editor
Rob Barnett
Editor in Chief
John Quinn
Contributing Editor
Ralph Moore
Webmaster
David Barker
Postmaster
Jonathan Woolf
MusicWeb Founder
Len Mullenger
Discs for review may be sent to:
Jonathan Woolf
76 Lushes Road
Loughton
Essex IG10 3QB
United Kingdom

jonathan_woolf@yahoo.co.uk
---
alternatively
Crotchet AmazonUK AmazonUS

Joseph HAYDN

(1732-1809)
CD 1
Sonata No.50 in D major, Hob. XVI:37
4 Minuets from Hob.IX:11 "St. Catherine's Day dances"
Variations in G major on the theme "Gott erhalte Franz den Kaiser" Hob.III:77 II (1797)
4 Minuets from Hob.IX:11 "St. Catherine's Day dances"
Sonata No.59 in E flat major, Hob.XVI:49
CD 2
Sonata No.19 in E major, Hob.XVI:47bis
6 Variations, Hob.XVIII:5
4 Minuets from Hob.IX:11 "St. Catherine's Day dances"
Andante in G minor, Hob.XVI:1 1II [4:03]
Allegretto in G major after a piece for a musical clock, Hob.XVII:1 0 [2:06]
Sonata No.58 in C major, Hob.XVI:48 (1789) [12:33]
Ragna Schirmer (piano)
rec. 1–9 August 2007, Franckesche Stiftung Halle.
BERLIN CLASSICS 0016302BC [65:43 + 70:43]


This is the second set of Haydn recordings Ragna Schirmer has recorded for Berlin Classics, hence the 'Revisited' title to this particular release. Schirmer has a remarkable pedigree, being among other magnificent achievements the only performer ever to win the Johann Sebastian Bach Competition twice, in 1992 and 1998. Her 2000 recording of Bach's Goldberg Variations has received critical, if not universal acclaim, but her first Haydn album from 2002 won the ECHO Klassik prize.

As with the previous release, the emphasis is on variety in the programming rather than any sense of themed collections or completist sets. The piano sonatas are tempered by more simply conceived works in variation form, such as the VI Variations faciles et agréables. Even with the bigger scale piano sonatas, Haydn was never one for emphasising technical virtuosity over musical wit and expression, and Schirmer relishes the transparent textures of Haydn's writing with deceptive ease. Her playing is clean, uncomplicated and full of grace and charm. She is quite capable of putting the masculine boot in where the music seems to demand it, and the St. Catherine's Day Dances is full of colourful contrast as a result. These dances are cleverly, or annoyingly spaced over the two discs, depending on your point of view. Split by the famous theme of Gott erhalte Franz den Kaiser there is little difficulty in hearing where the set of variations ends and the other set continues, but the unity or continuity of the other Dances is undoubtedly split. Personally I don't mind this so much, as the entire set of Hob.IX:11 is a bit much in one go in any case – all of the pieces are Minuets, and though there is plenty of variety in character in these delightful miniatures there is no real reason not to have them in smaller doses.

Looking at the wonderfully inventive late Sonata No.59 in E flat major we have the full gamut or what makes Ragna Schirmer's playing special. Light and witty, the opening theme has that indefinable sensitivity of touch which makes it shapely and full of character, without turning into something mannered. Schirmer takes us through the extremes of Haydn's inventiveness with a relatively gentle hand, and none of the performances here are particularly roller-coaster in effect, though there is no lack in intensity or en energy: it is however a particular kind of energy, always with that cool spot which allows one to take in the whole of the musical scenery without feeling that you've missed bits, or that the music is being treated in any way over-dramatically, or for that matter with any kind of superficial bravura. The Adagio e cantabile makes full use of the singing potential of the modern concert grand, and is approached with spacious elegance as a result. The 'simplicity' of the Finale: Tempo di Minuet is full of clever touches: just listen to the short-long left hand two note ostinato at the opening, and the genuine contrasts in dynamic throughout. This sonata also appears as the opening work in Vladimir Horowitz's 'The Last Recording', and I was intrigued to hear how the grand old master brings an even lighter touch and draws even more wit and joy from the music than Schirmer. Horowitz's recording has other issues, such as mildly undulating tempi, but in many ways he still shows the way in this music. I brought out my copy of Glenn Gould playing this and other late Haydn sonatas, and while his playing does have many special qualities the first movement in this sonata seems brutal, and the finale rather brittle by comparison. Gould does have the magic touch though, and in that central adagio the world can seem to stand still while he muses over the wonderful way in which Haydn conjures narrative and drama from so few notes. These two versions don't compete with each other, since the arguments each player make for the music are contrasting and complementary – Gould's pointillist and personal character may speak to you or shout at you, but you can have both versions and be comforted by Schirmer's warm brilliance any time.

Disc 2 of Ragna Schirmer's set brings us the magical refinement of the Sonata No.19 in E minor, in which only the final Tempo di Minuet movement led me to think a little more speed might have made the music flow a little more easily. The playing is never less than superlatively beautiful however, and any personal feelings about tempo are invariably blown away by supremely convincing performance. This is true of the concise and relatively simple 6 Variations, which Schirmer plays with as much attention to detail as any of the other works. The last four of the St.Catherine's Day Dances provide further light diversion, before the almost baroque shapes of the Andante in G minor. The Allegretto in G major is an arrangement for piano of a piece for flute playing mechanical clock, and the trills are turned with graceful elegance by Schirmer as one might expect. As a final work, the unusually structured Sonata No.58 in G major provides a fitting showcase for Schirmer's ability to tease maximum expression from the minimal means of Haydn's notation, without turning the music into a caricature of itself. The final Presto is a perfect close, providing maximum fun and leaving us all on a high note.

I am completely sold on the piano playing of Ragna Schirmer. The recording is exemplary, set in a pleasant acoustic and richly full; this is demonstration quality piano recording. This allied to performances you can listen to and enjoy endlessly for their superb qualities, and you can greet these new recordings as ones which make you glad to be alive.

Dominy Clements                                      

Note: Schirmer's other Haydn outing is Berlin Classics 0017452BC: Sonata for Keyboard No.60 in C major HobXVI:50. Variations in E flat HobXVII:3. Adagio in F HobXVII:9. Fantasia - Capriccio in C HobXVII:4. Capriccio in G HobXVII:1. Andante with Variations in F minor HobXVII:6. Sonata for Keyboard No.33 in C minor HobXVI:20. Sonata for Keyboard No.62 in E major HobXVI:52.



Donate and keep us afloat
New Releases


<!- cpo end March 2023 --> all cpo reviews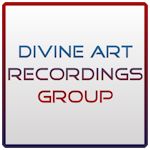 Click to see New Releases
Get 10% off using code musicweb10
All Divine Art reviews
<! apr 12 months Nov 22 - Oct 23 -->
Recordings of the Month
November 2022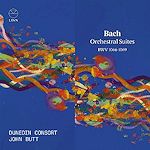 Bach Orchestral Suites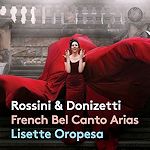 October 2022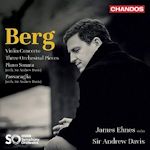 Violin Concerto Elmes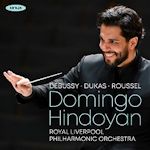 Debussy Jeux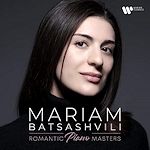 Romantic Piano Masters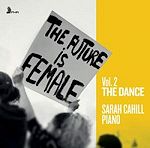 Volume 2 - The Dance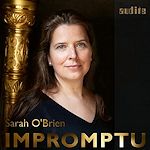 Complete Harp Impromptus